In conversation with the owner of "Dark Age Tattoo Studio". His goal? Not to fear the new generations, but to compete with them to learn more about this art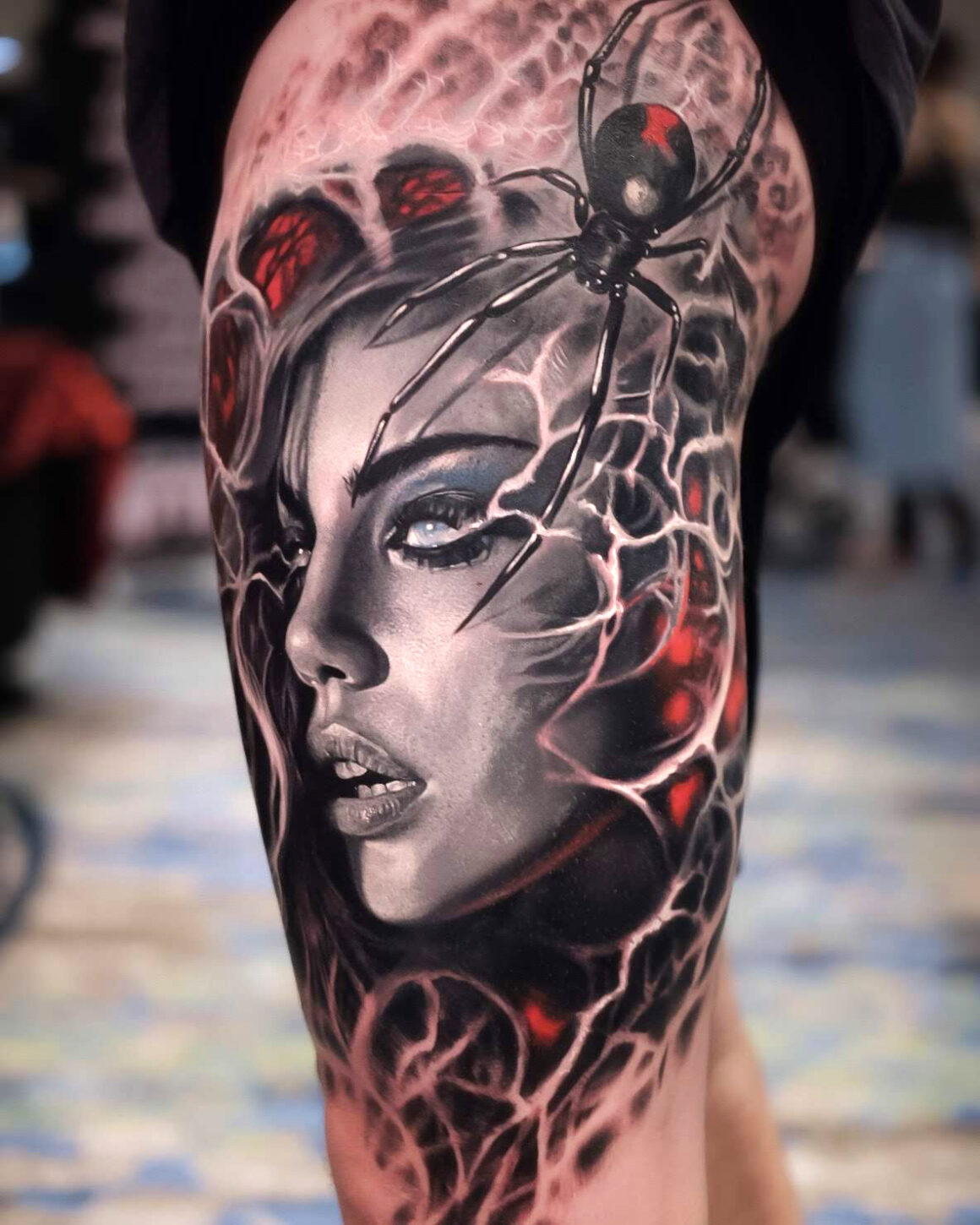 Hi Rember, can you tell me a little bit about your career and how you found yourself as a tattoo artist in Denton, in the area of Fort Worth (Texas)?
I've been tattooing for 14 years. I opened the Denton shop with my good friend Francisco Sanchez about 7 years ago after working in a few different shops around the Dallas-Fort Worth area including "Lucky's Tattoo" in Dallas, "Cat Tattoo" in Addison and "Rebel Muse Tattoo" in Lewisville.
I decided that I wanted to create a place where I can help artists around the country to develop themselves as far as possible.
And I knew that I needed to build something that not only had the ability to bring people together to tattoo and make good money, but also a place where I could help manage the environment to be able to provide the best quality of work. While giving the artist and the client the very best experience.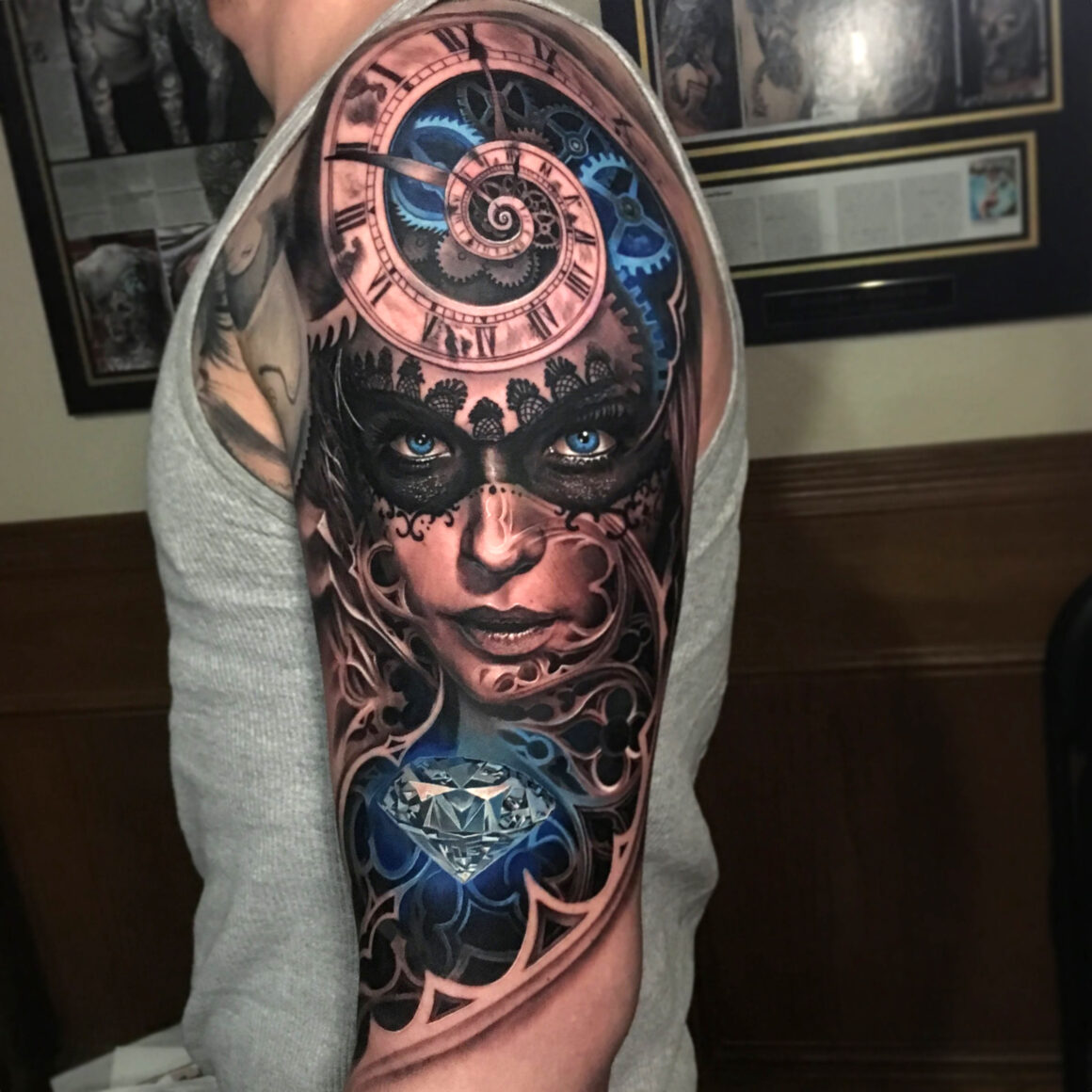 Was it exciting to open the "Dark Age Tattoo Studio"?
It has been really fun and challenging. Recently we opened up our new studio in Fort Worth thanks to my old partners Francisco and Kelly and my new partners Katie and Blake. I'm so grateful for them. It's been really fun to expand – not too easy since now we have about 28 artists and 11 apprentices so I have to split my time between the two studios but it's been awesome! The new shop and all the artists really inspire me to keep growing and I love to be surrounded by all of them.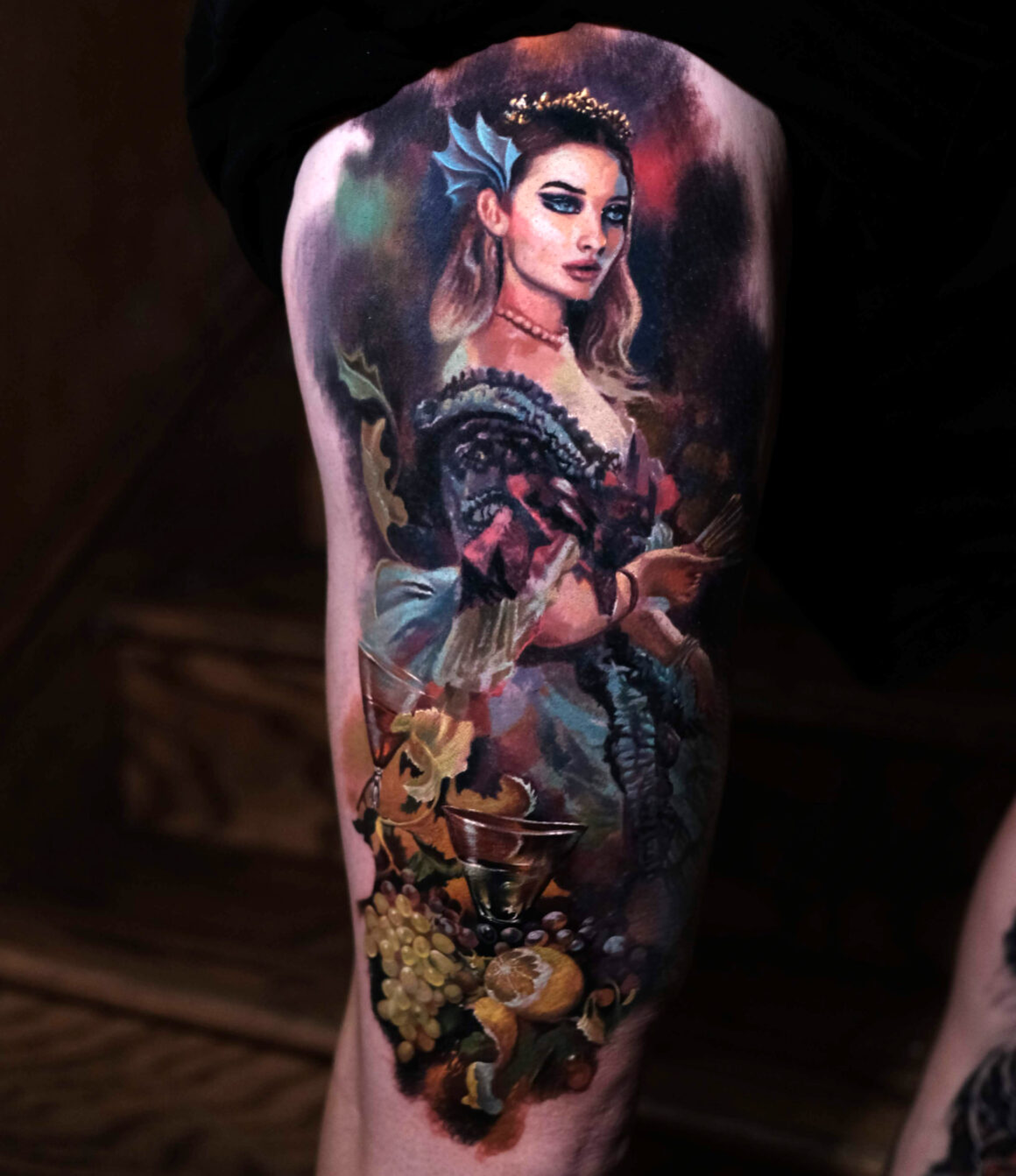 I can't really define your art. Ok, there are women (lots of gorgeous women), but also surrealism, History but also the future of the human race, ancient statues, myth and wild animals. Can you help me clarify?
When it comes to my style I really like to do a variety of things and subjects mainly something to do with the female figure. I really enjoy it but I don't want to limit myself to one style.
I think is great when you find a way to do a lot of one thing and therefore you master that style, but isn't just for me.
I don't like routine that really kills me. I try to step out of my comfort zone as much as possible. This makes it where I'm not the best at anything in specific but it keeps me excited about tattooing as if it was my first year. Because I like to do what inspires me in the moment.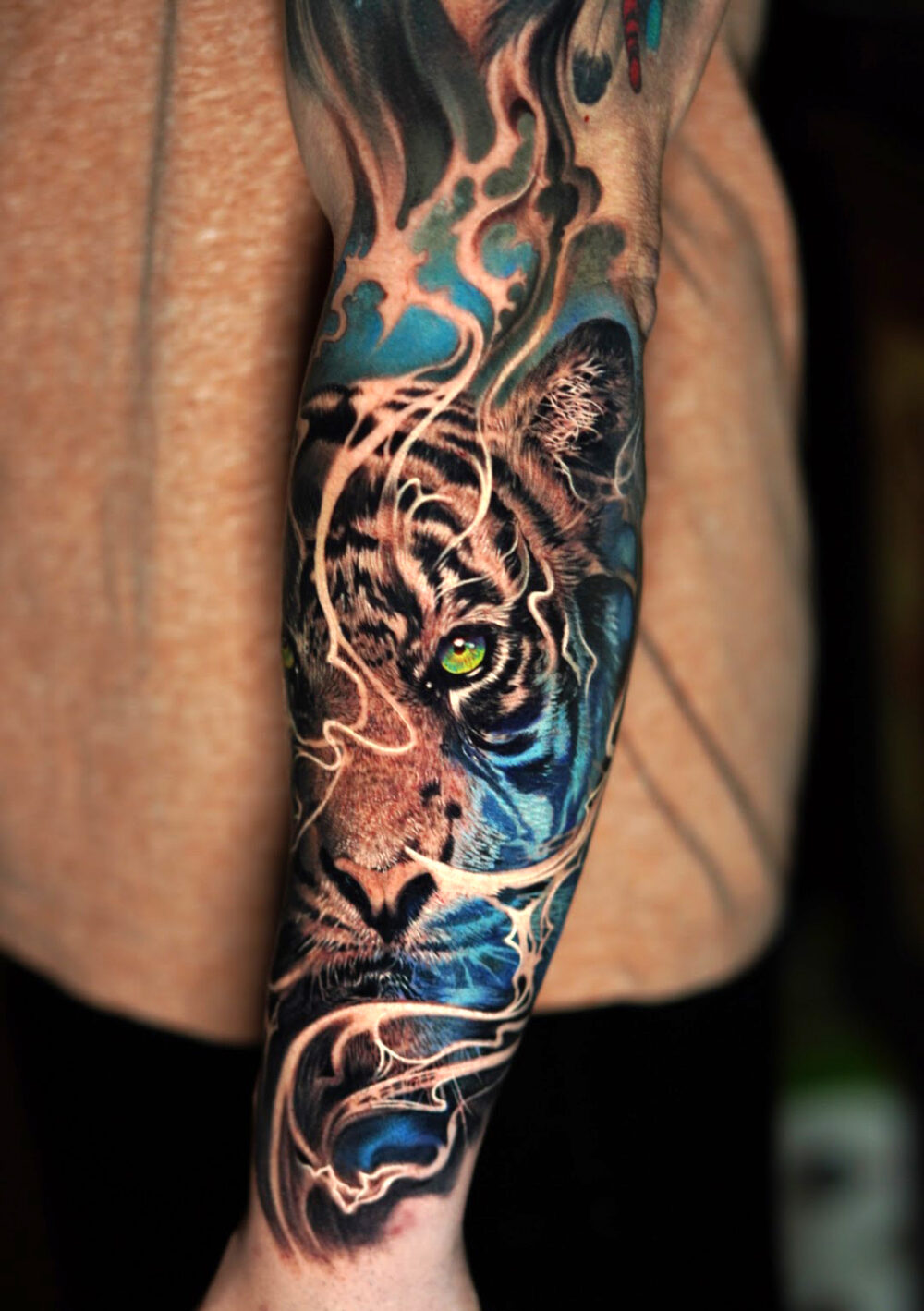 Do you think you have already reached the climax of your art and have your own trademark, or does tattoo art have no limits to innovation?
I'm sure that there's no artist that will tell you that they are at the climax of their art or career!(laughs) Because even if they were they wouldn't realize it though other people would. I think that even when you are there you always feel like you have so much more to offer and sometimes out of nowhere, your flame just dies. I believe that this happens to the people that get comfortable or that fall into a routine. We constantly have to find a way to break out of that routine. And that's why I think it is important to keep moving, to keep inspiring ourselves, to keep finding ways to use technology and all the different tools to our advantage.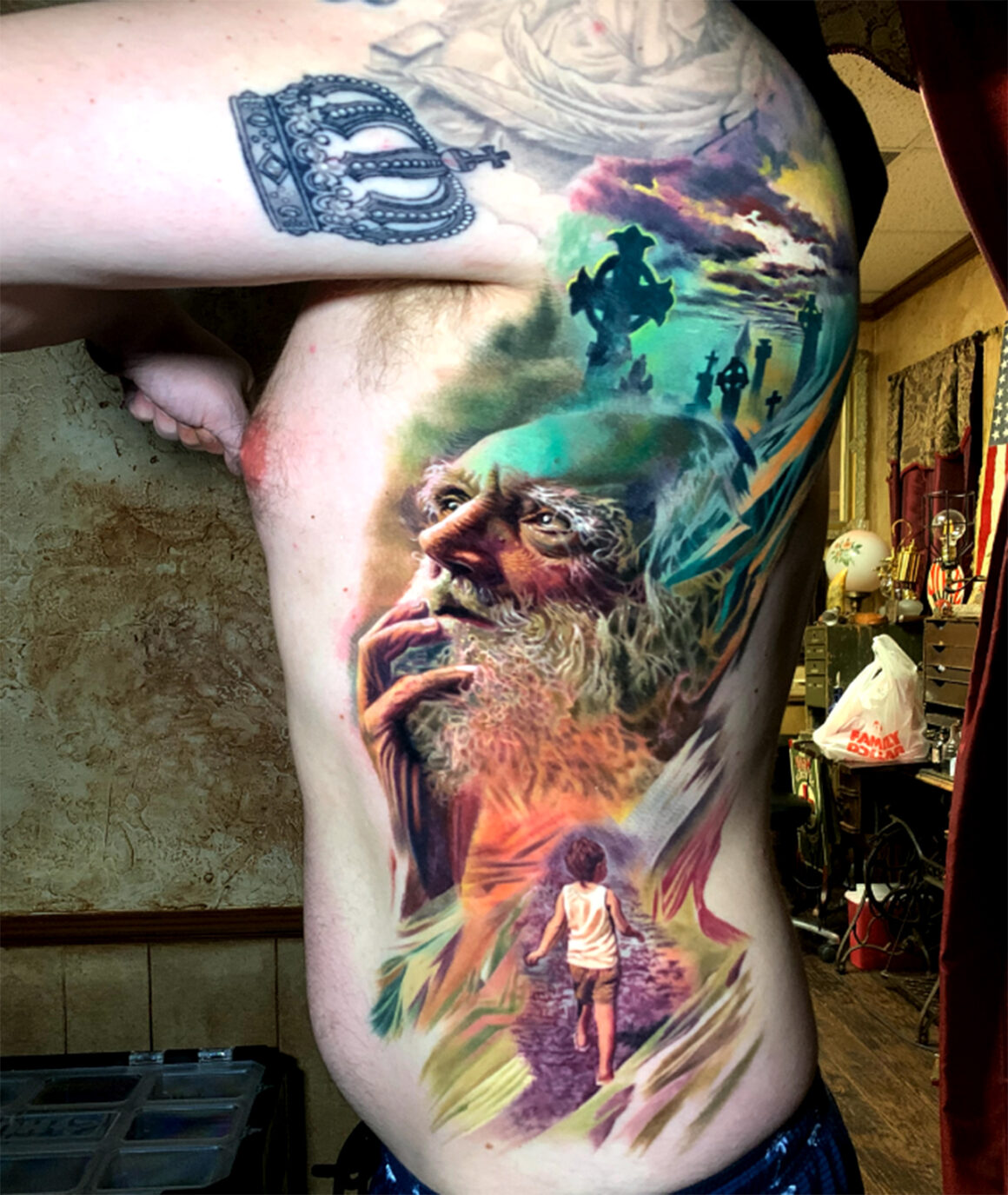 What do you think about the future of tattoo art?
Well, a new age of our industry is about to come. It will be a combination of better equipment and technological advantages on how to design better and easier. For example 3D sculpting and 3D scanners for references, and way better machines. This industry is being exposed to the world as an art form, is becoming more acceptable for society in general.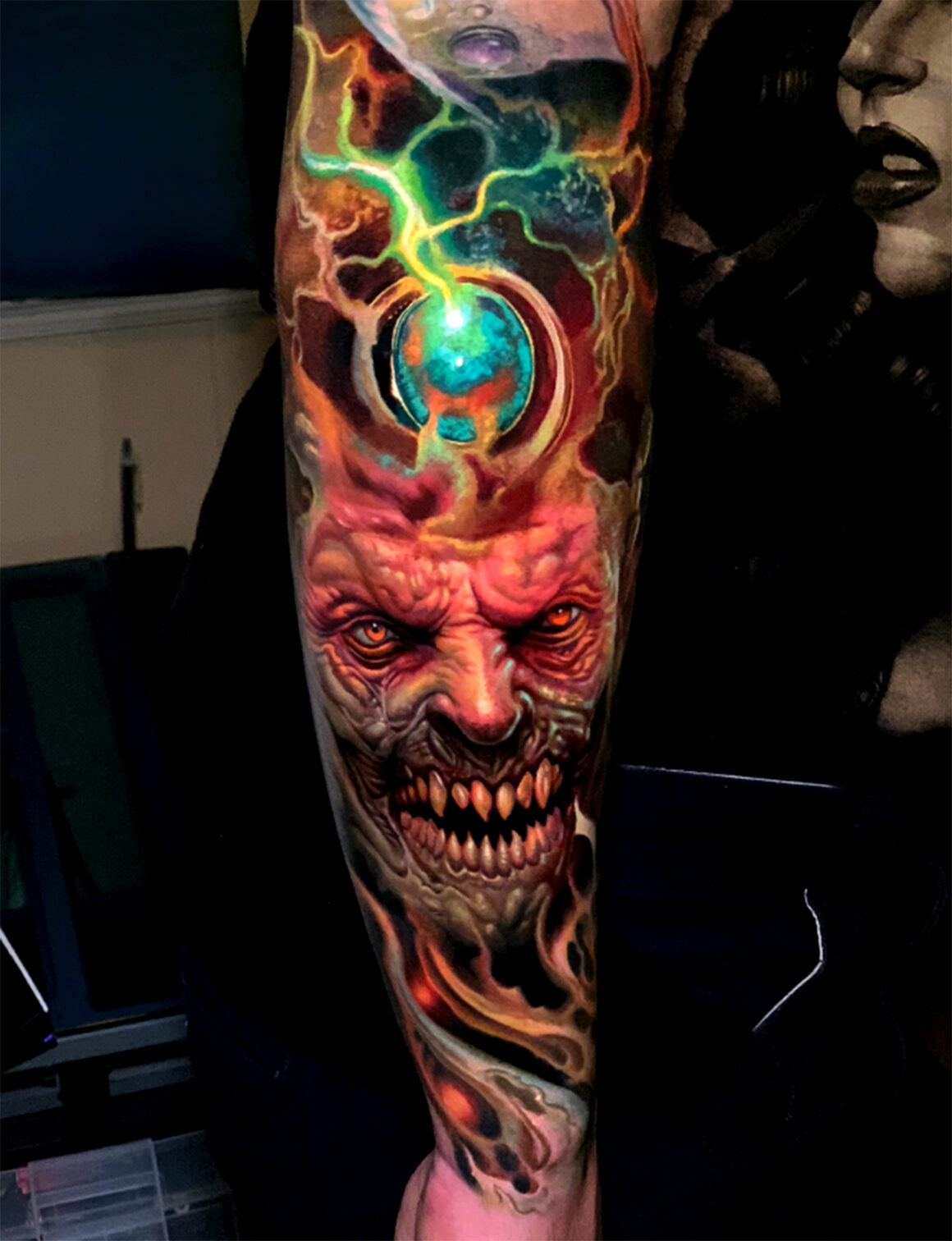 And a new generation of tattoo artists is already knocking on the door, isn't it?
Yeah! It will be hard for the people that feel that they already pay their dues to keep up with the new generations that are coming in with a recollection of what the old timers left behind. Plus what they know and they are going to come in strong. Ok, this will just inspired me and will give me the spark that I need to remember when I was there full of dreams to become the best! I know they say you should only compete with yourself but…
I like to look for people hungrier, stronger, smarter and with more passion than me to compete with.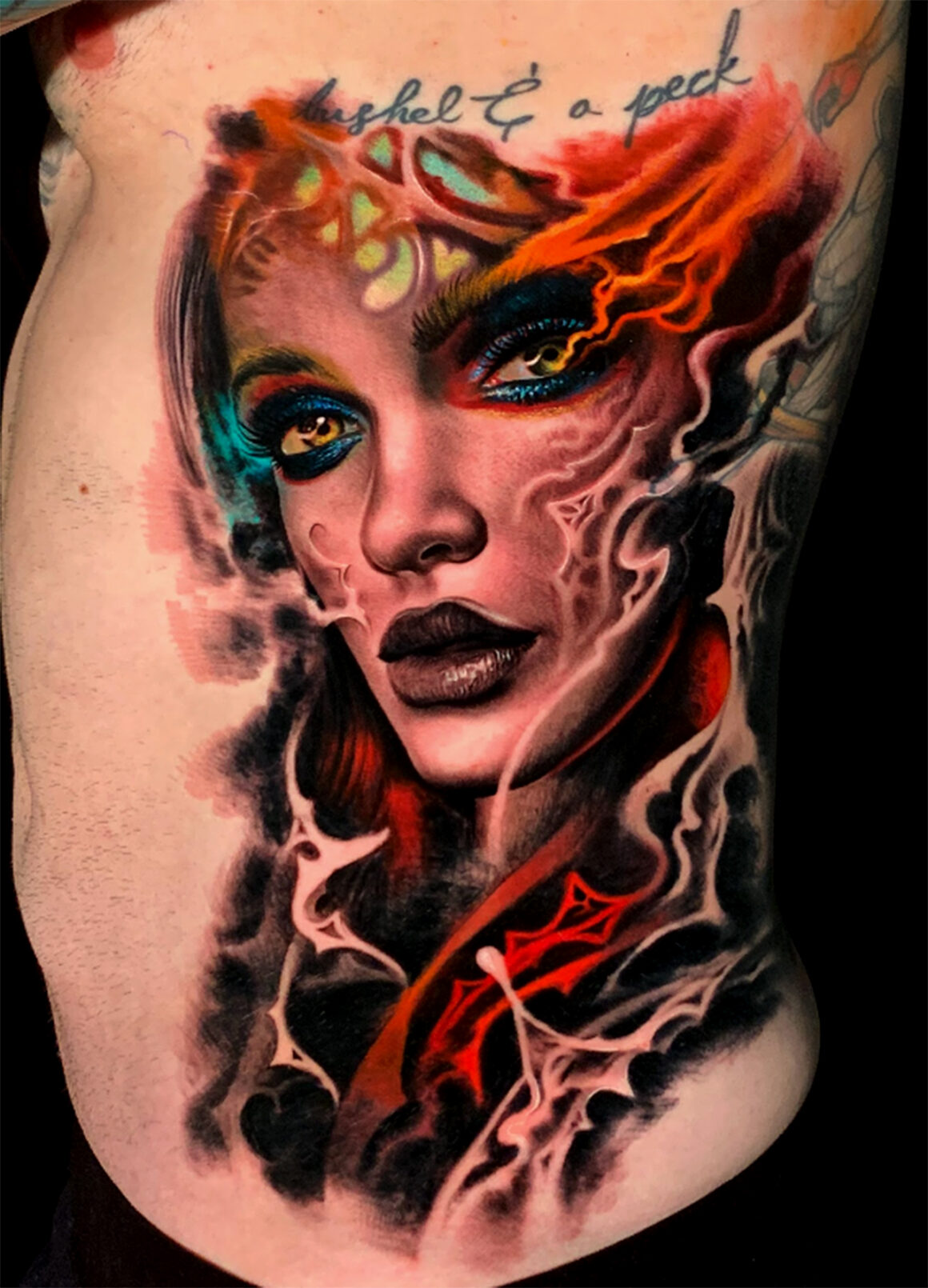 Can you tell me your best work experience outside the four walls of "Dark Age Tattoo Studio"?
Most of the good experiences that come to mind are when I go to shows because that's when I really push myself to do my absolute best but it also is a good place to connect with other artists. The "Ink and Iron Tattoo Convention" was one that really helped me connect with all of my favourite artist. The "Motor City Tattoo Expo" was the first big show that really opened my eyes to what the industry is all about.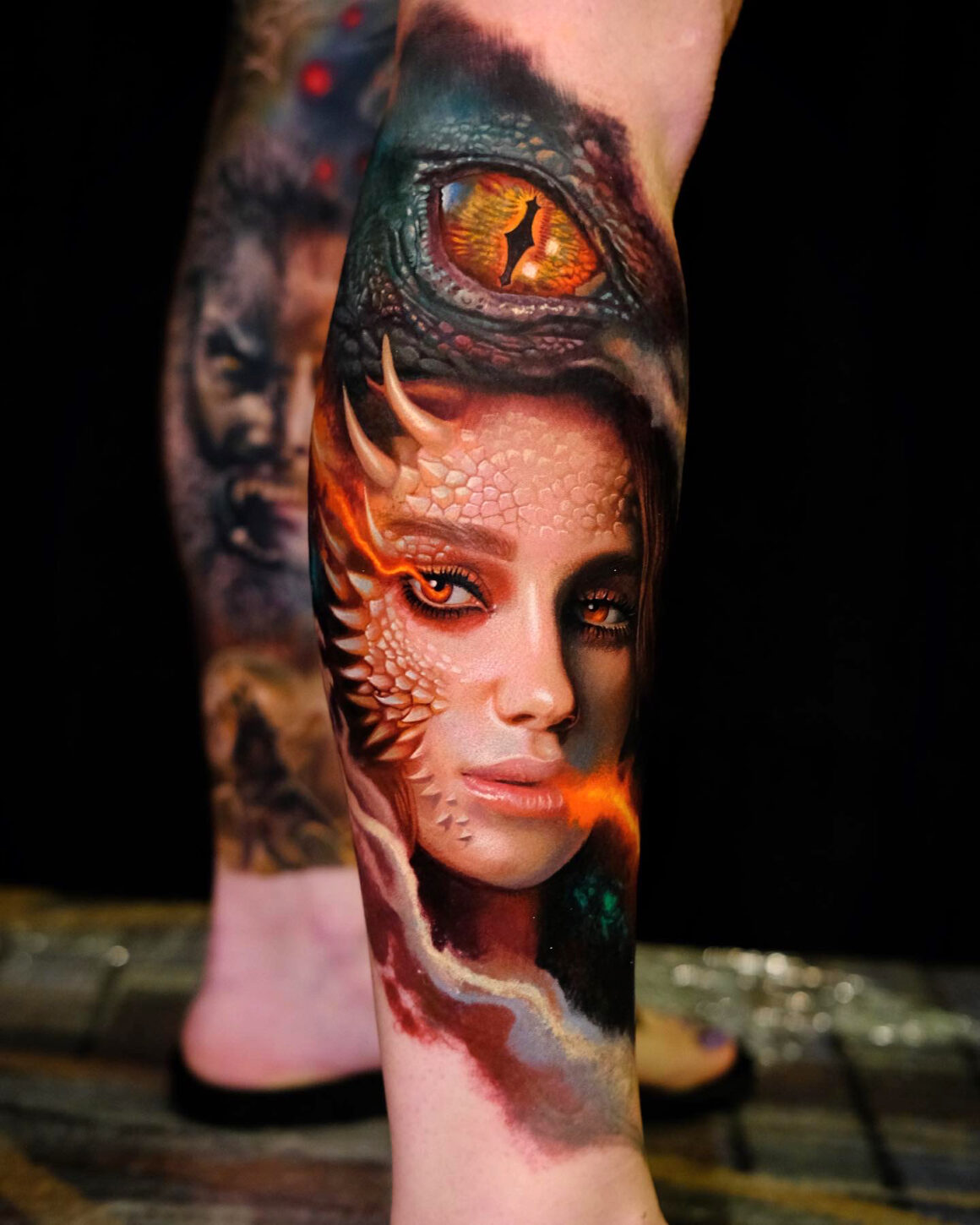 What if you had to name a few of your colleagues who have impressed you?
It's hard to be specific because it's been so many good experiences outside of my shop. The time when I got tattooed by Carlos Torrez, when I got tattooed by Bob Tyrrell and going to my favorite city New York to get tattooed by Sivak was simply unreal!