Let's find out the story of Sergey Buslay, a Russian tattoo artist with a passion for Japanese Tattoos, who also created a very interesting eBook for Tattoo Life…
Hi Sergey, thank you for this interview! What is your background and when did you start tattooing?
After graduating at school I entered to the Military University where I spent the next 5 years. I was not a good officer, but I've done several tattoos to others, although I knew that they were not so great. After quitting, I worked at different places, I served as a manager and security guard.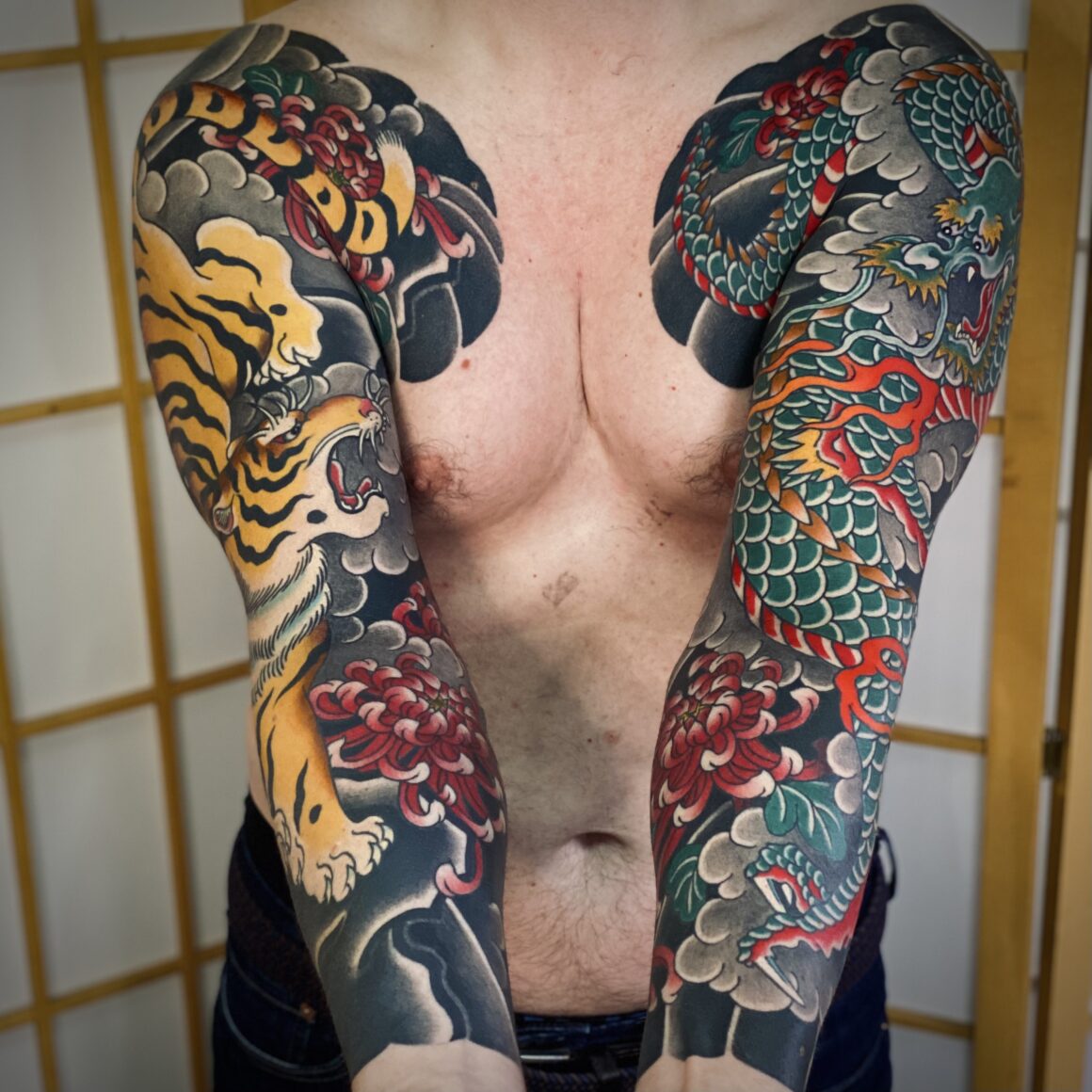 My career path brought me back to tattooing by accident. In 2004, I found a studio in Rostov-on-Don (south of Russia) where I met Denis Tidan, who taught me the right way to work as a tattoo artist. Before that moment I had never seen anyone as talented as him and started tattooing myself professionally since 2006, thanks to his advice.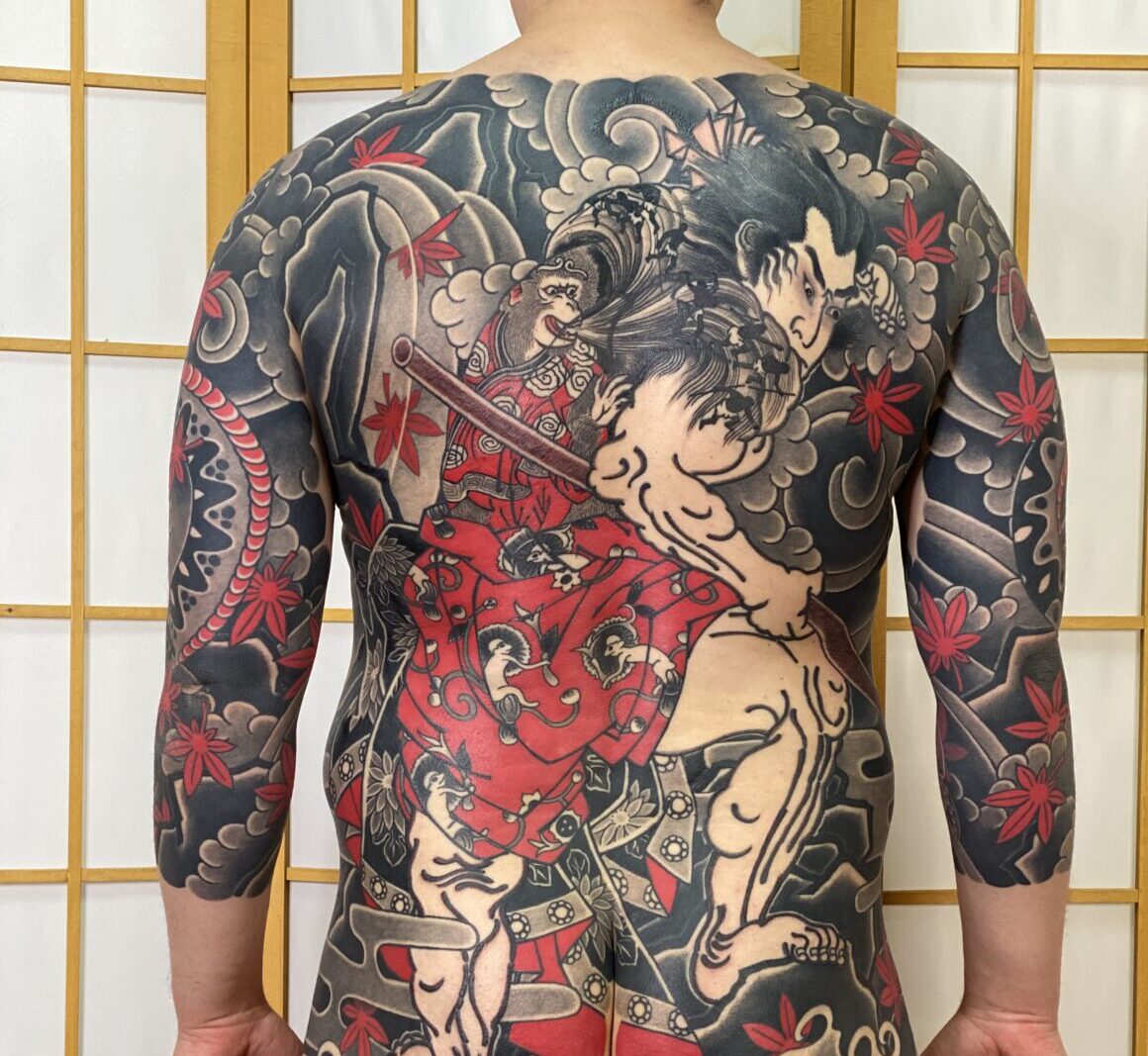 Who was your teacher? Did you do a traditional apprenticeship?
I did not receive traditional education, but I got lucky with the people that I worked with. They were talented artists who were always ahead of me. I learned from them and would still agree to be someone's apprentice. I'm ready to do chores just to earn knowledge!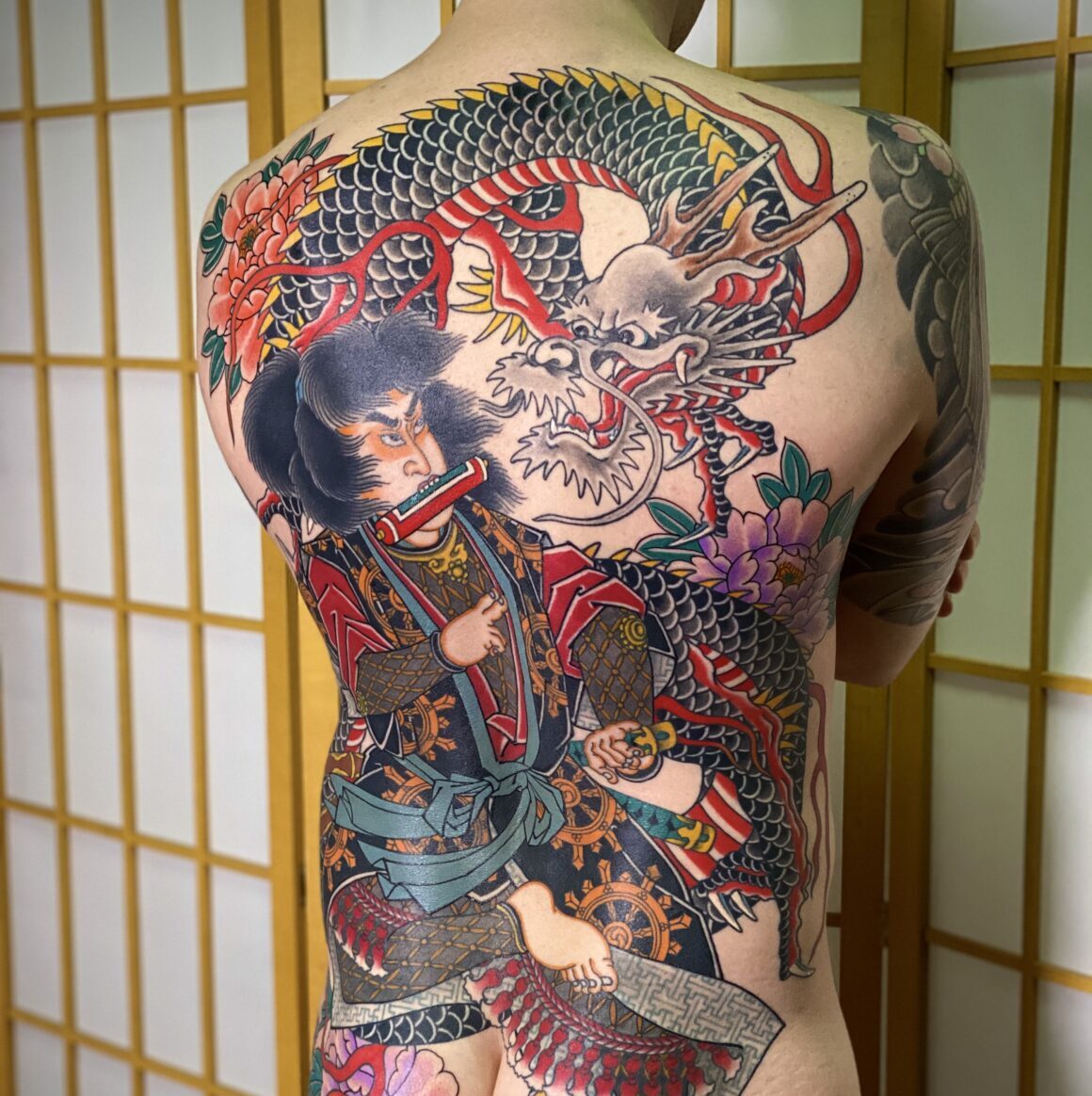 How would you define your style?
I personally think that I am still developing Japanese style and getting to know it more, but for sure I can say that I am a supporter of a traditional approach.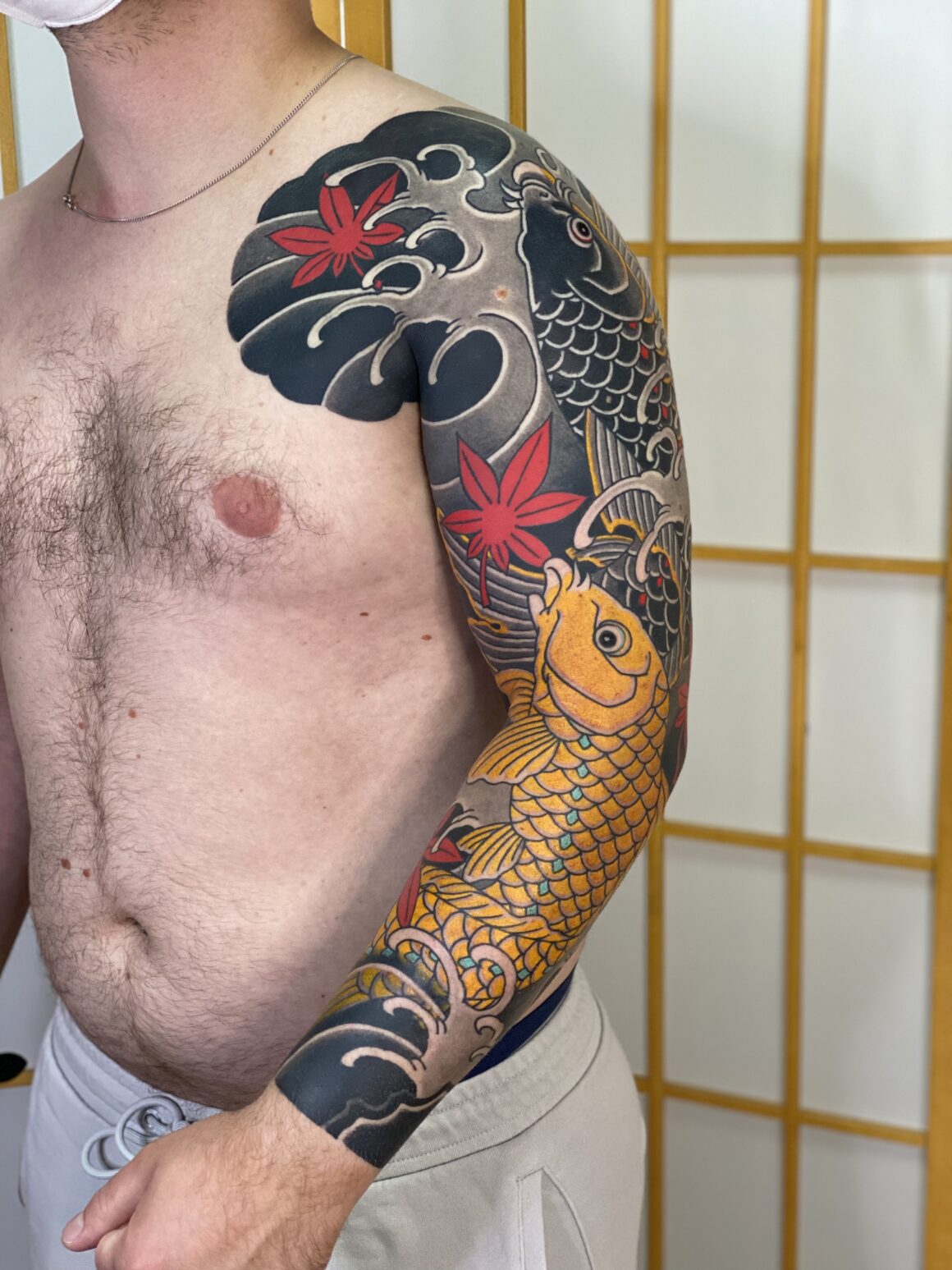 What are your inspirations and how do you reinterpret traditional Japanese?
My key inspiration is everything Japanese. This includes books, movies, tales, myths, bonsai, etc.
I usually try to capture as much of it as possible and include the original plot of Japanese style. I do not like to add anything or personalize the style.
What are your favorite subjects?
Of course I like anything related to the romance of 108 Suikoden heroes. I get excited as my projects include a picture of the character. But I also like doing simple designs, such as flowers, or just the background.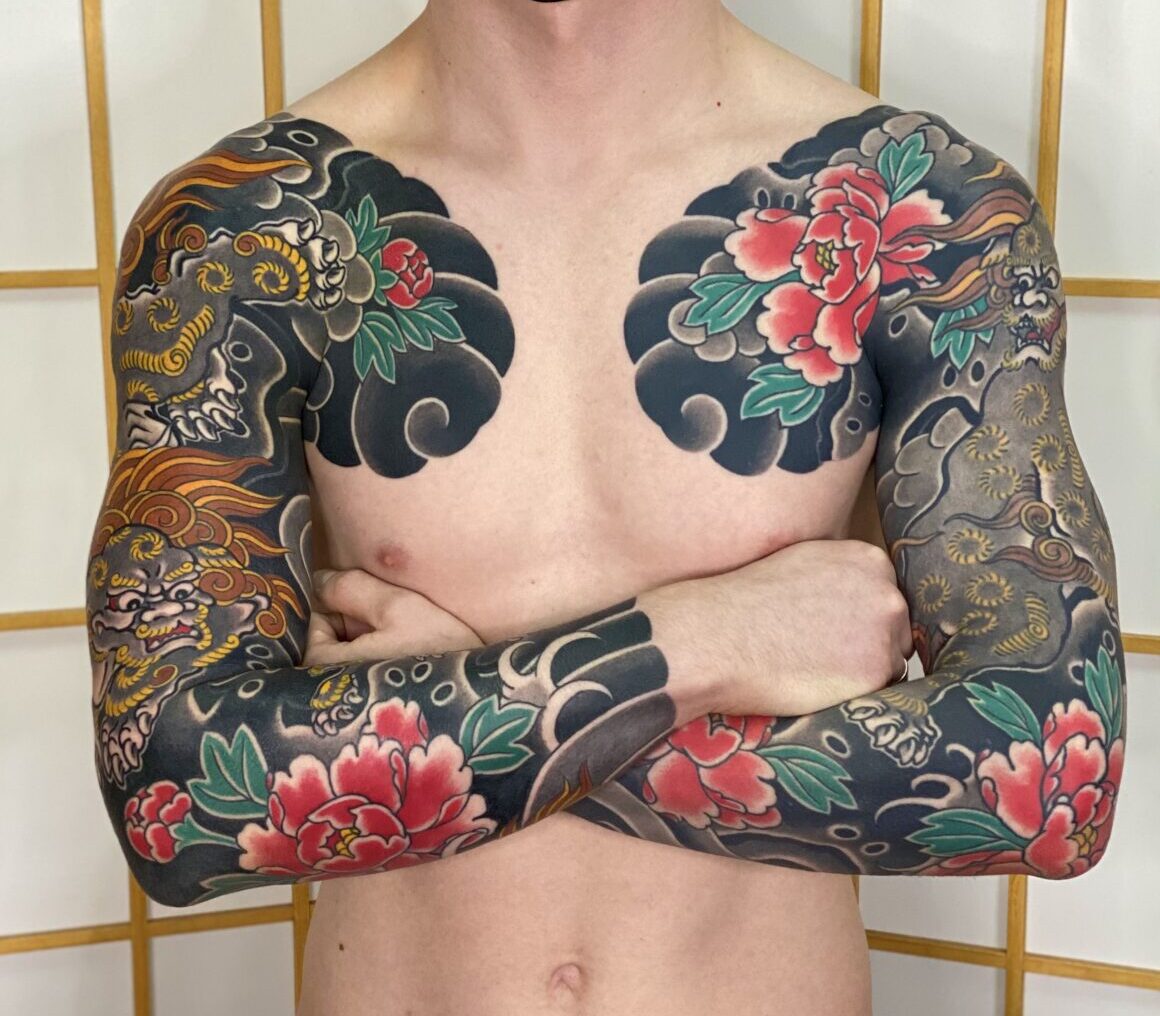 How do you study your compositions together with clients?
Usually my clients are into the Japanese culture and are actively studying it. They either come with their idea or take a look at my library, to find inspiration. I tell them which themes go well with each other and how to best recreate their ideas. I do not freehand my designs and always do them before. The client gets to see the design on the same day as our session.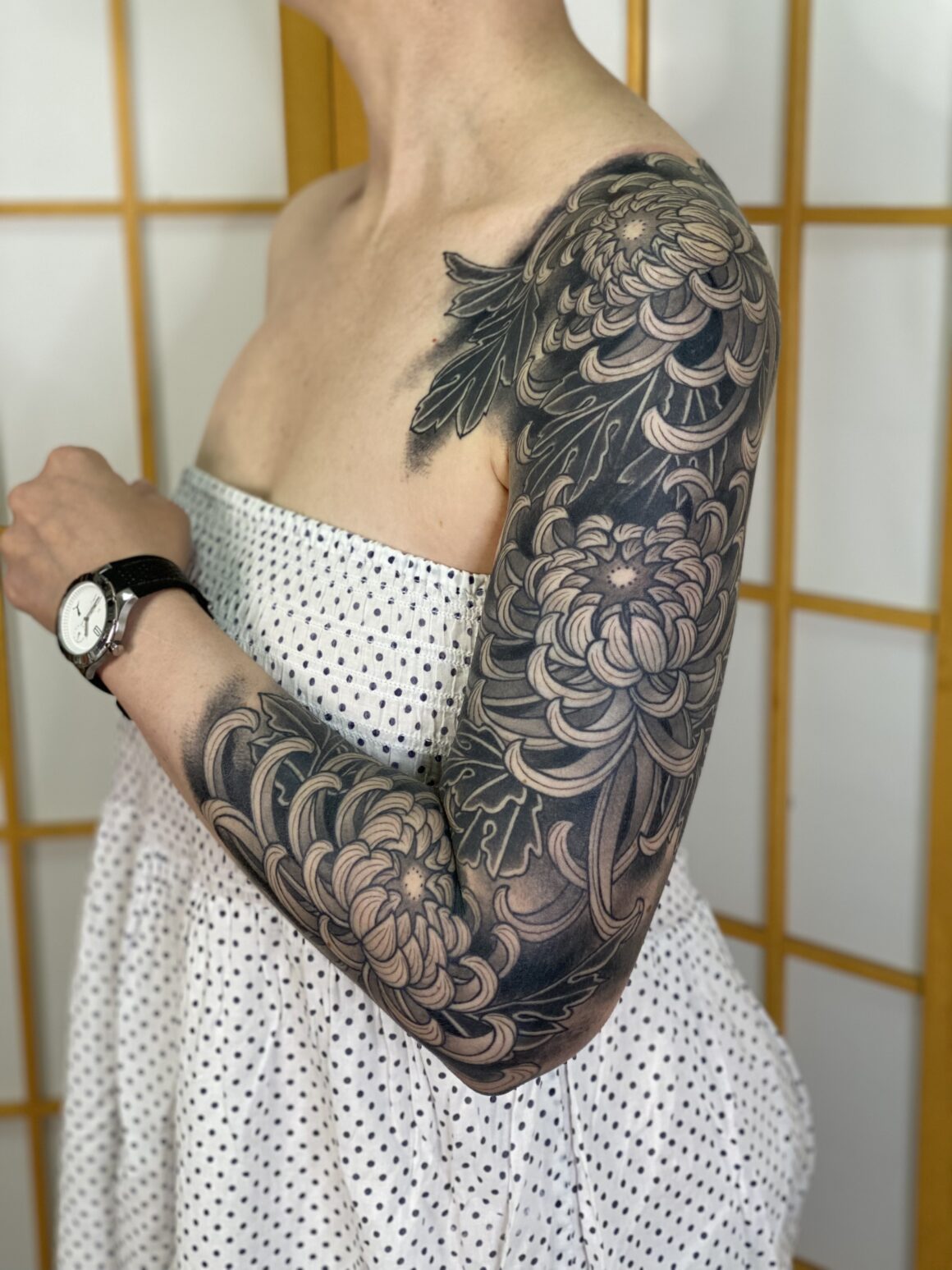 Black or color? What is your favorite palette?
I prefer to use a minimal color palette on my tattoos, but I don't do black and grey very often. I insist on adding color but it's usually my clients' decision. Another interesting option is black and red tattoo.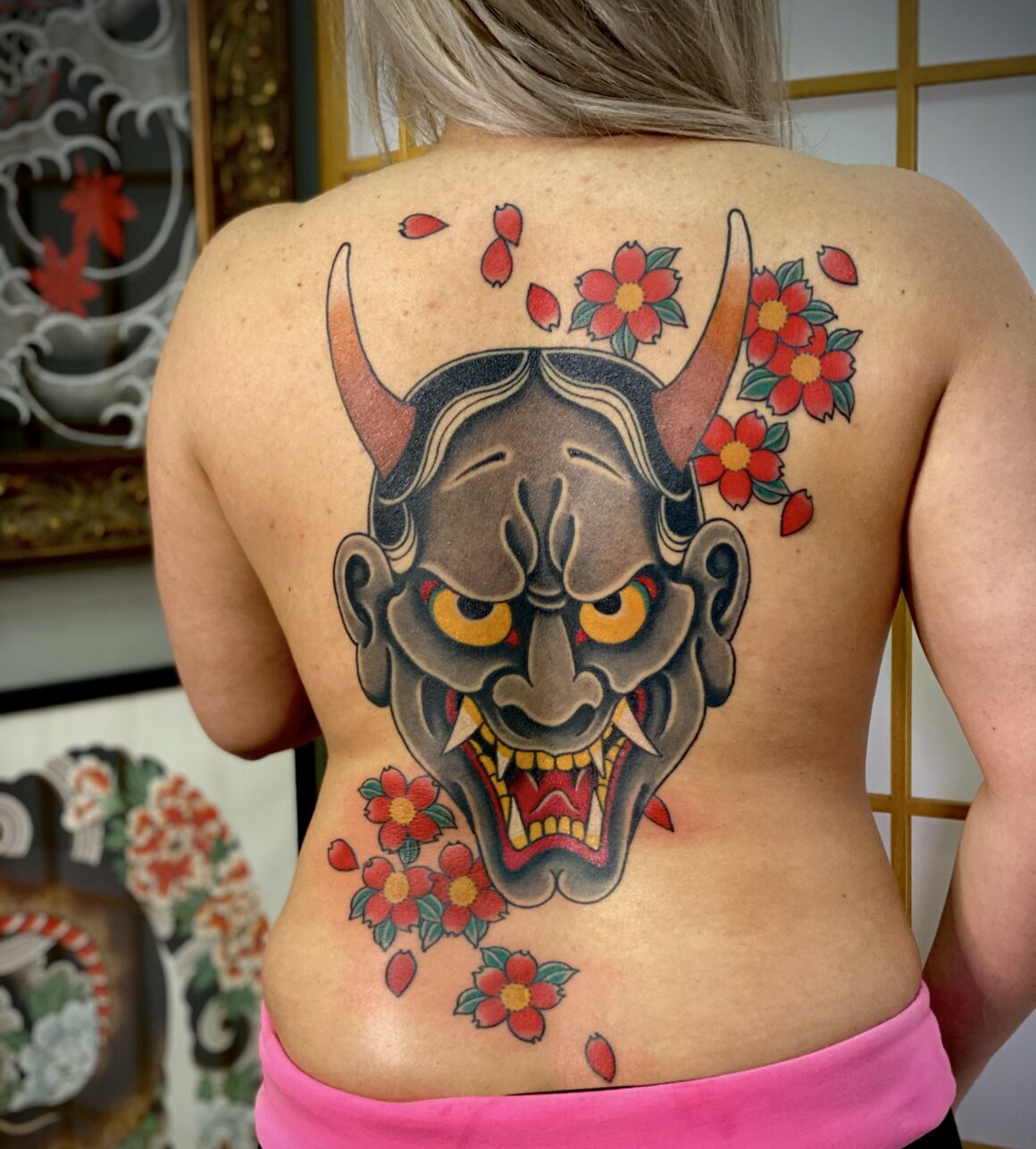 What is your favorite technique and what are your "tricks" to make a good tattoo?
My favorite technique is using induction tattoo machines and standard needles. The trick here is to use more color black on the tattoo.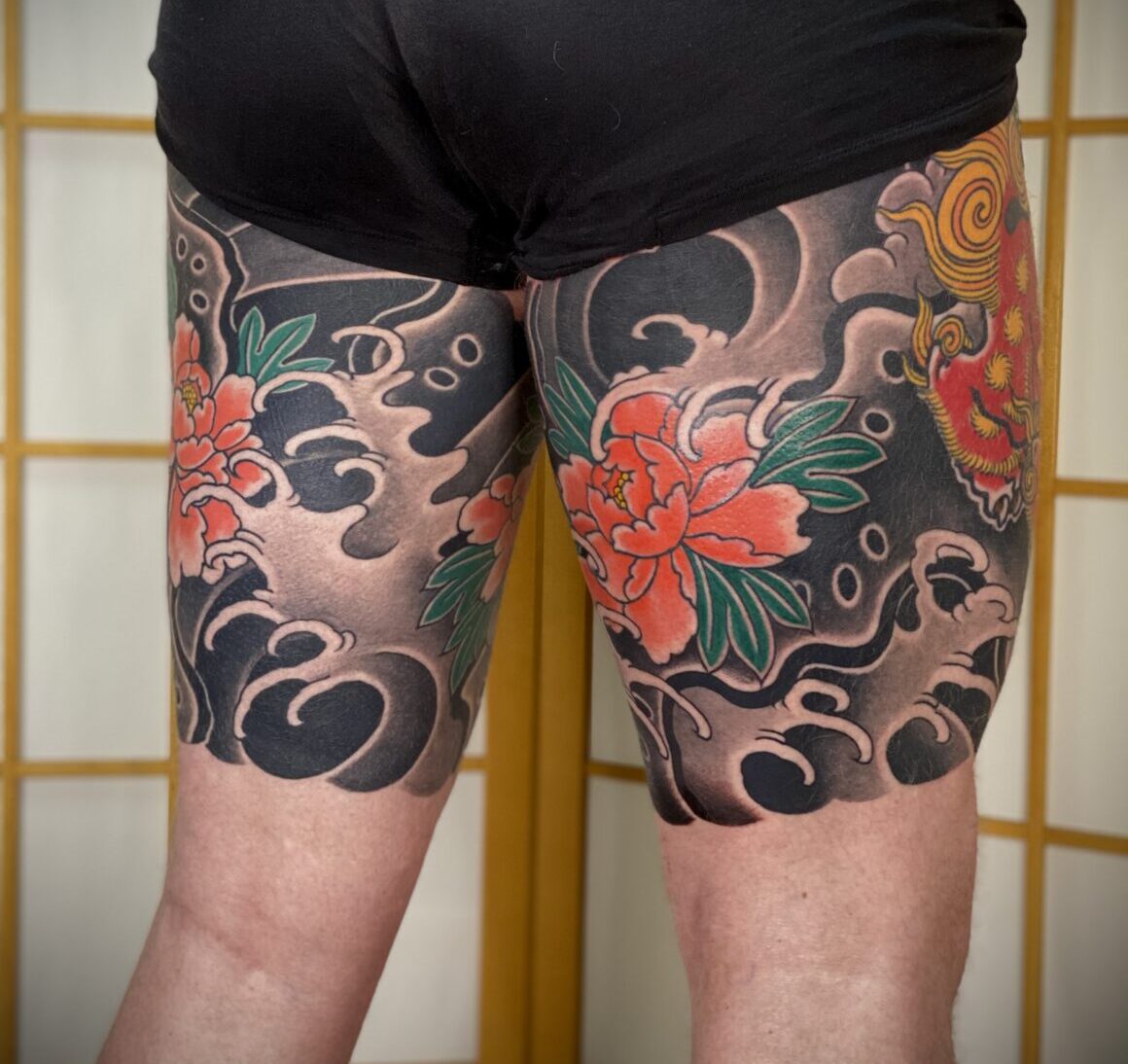 Where are you at the moment and what are your plans for the future?
Currently I live and work in Moscow. Of course, it would be nice to travel more and visit different places but I do not plan on moving from here. Although nobody knows how my life will end up.