You have until Saturday 27th November to go and see the exhibition "Of Paper and Skin" dedicated to the drawings of the Milanese tattoo artist Stizzo, presented in the Pineider store in Milan. This is a brand whose concept – "Provide man with the tools to write history" – fits perfectly with zwhat tattoo means to all who wear this art.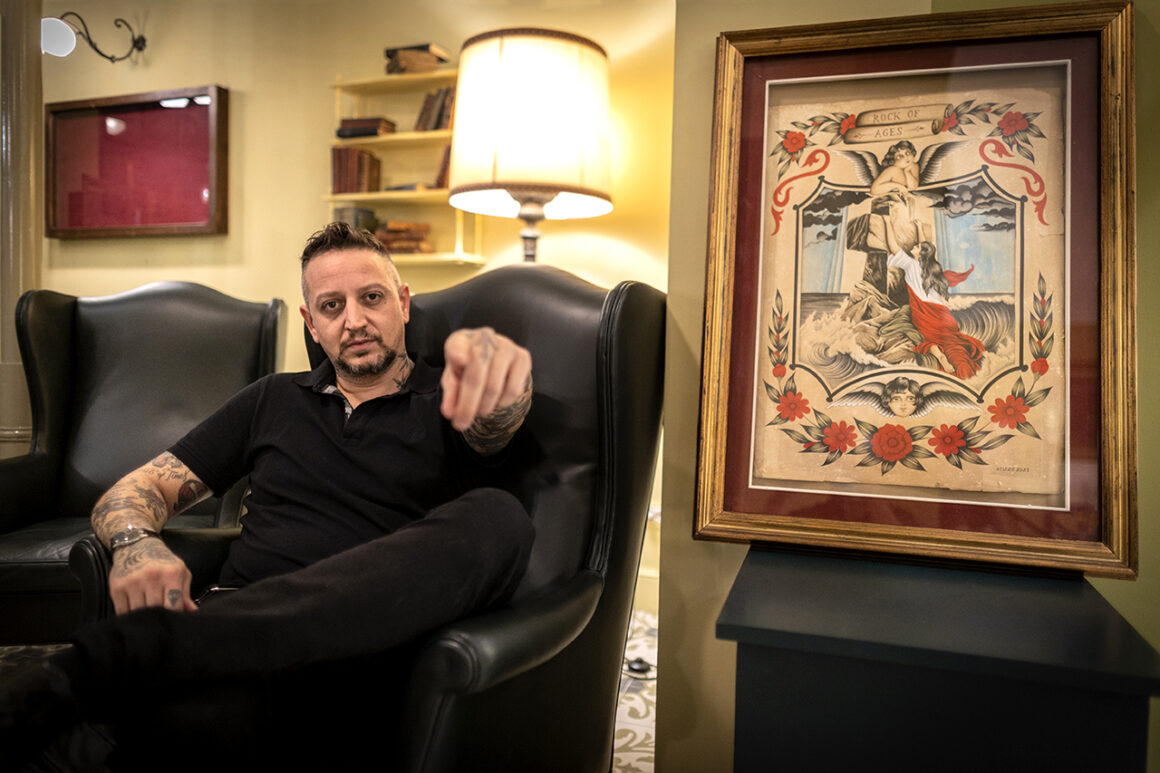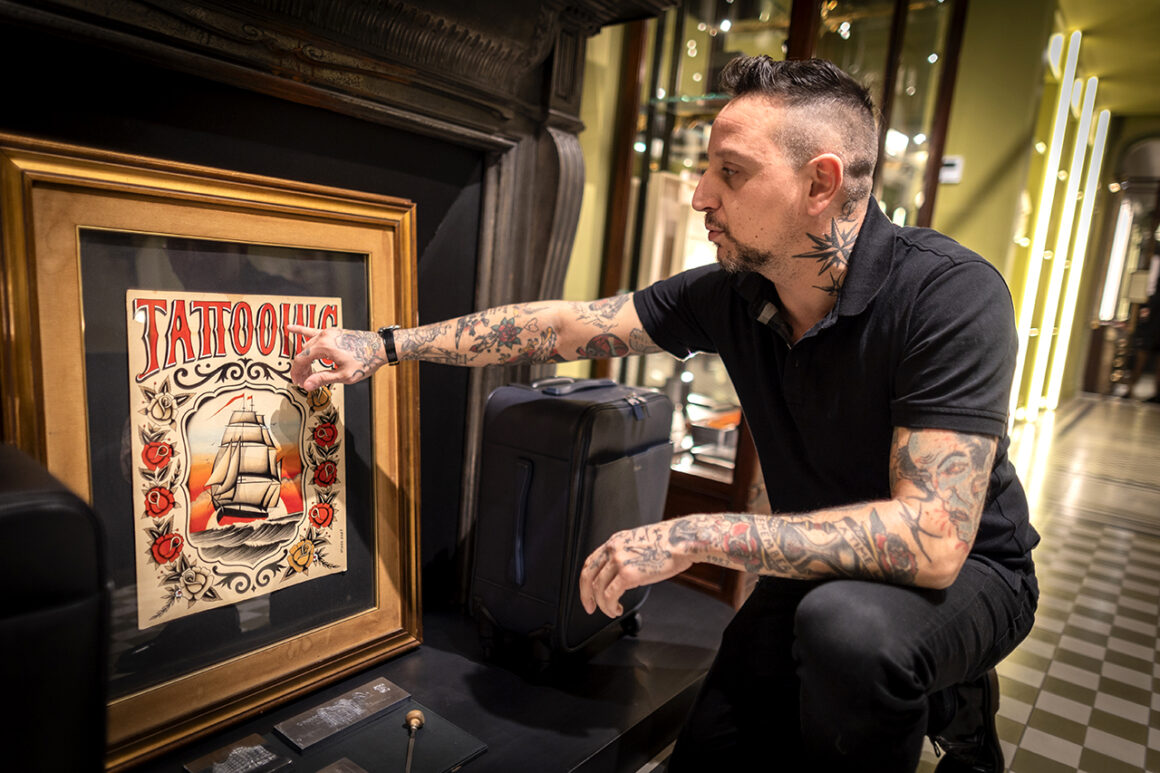 "Of Paper and Skin"– and here we show you some photos of the inauguration on Saturday 13th November- follows the various stages of the tattooist's artistic evolution through the stages of his discovery and understanding of the roots of Traditional tattoo.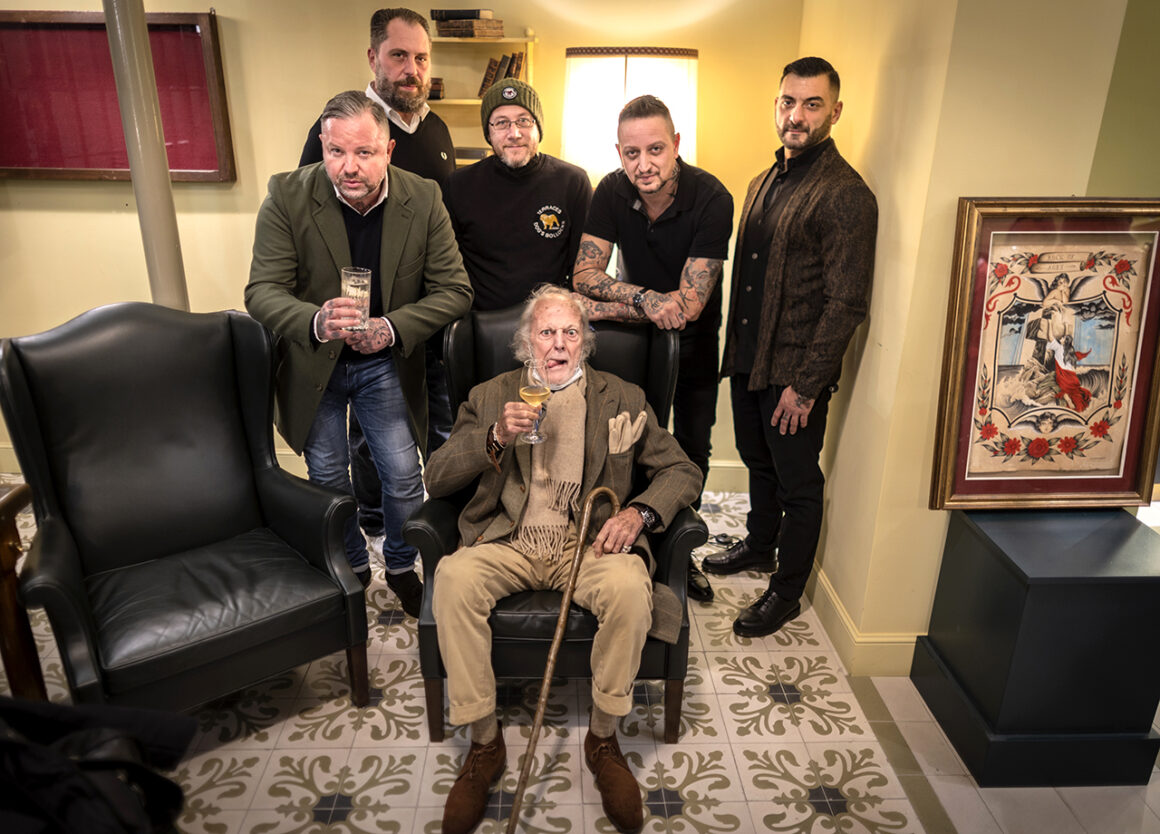 Stizzo's is an art which draws on painting, the relationship with paper before that with skin, working class culture, old Milan and its day to day life, human dramas and traditions.
His particular touch, his style, were founded on these elements and then developed along the way as he encountered the tattoo of Victorian England, America in the 1940s and 50s and the avant garde of the 70s and 80s.
In order to create these drawings, Stizzo chose antique paper as an integral irreplaceable part of the work, the tattooist championing the beauty of this manmade support with all its imperfections and uniqueness, the polar opposite of digital drawing which is currently all the rage on the tattoo scene.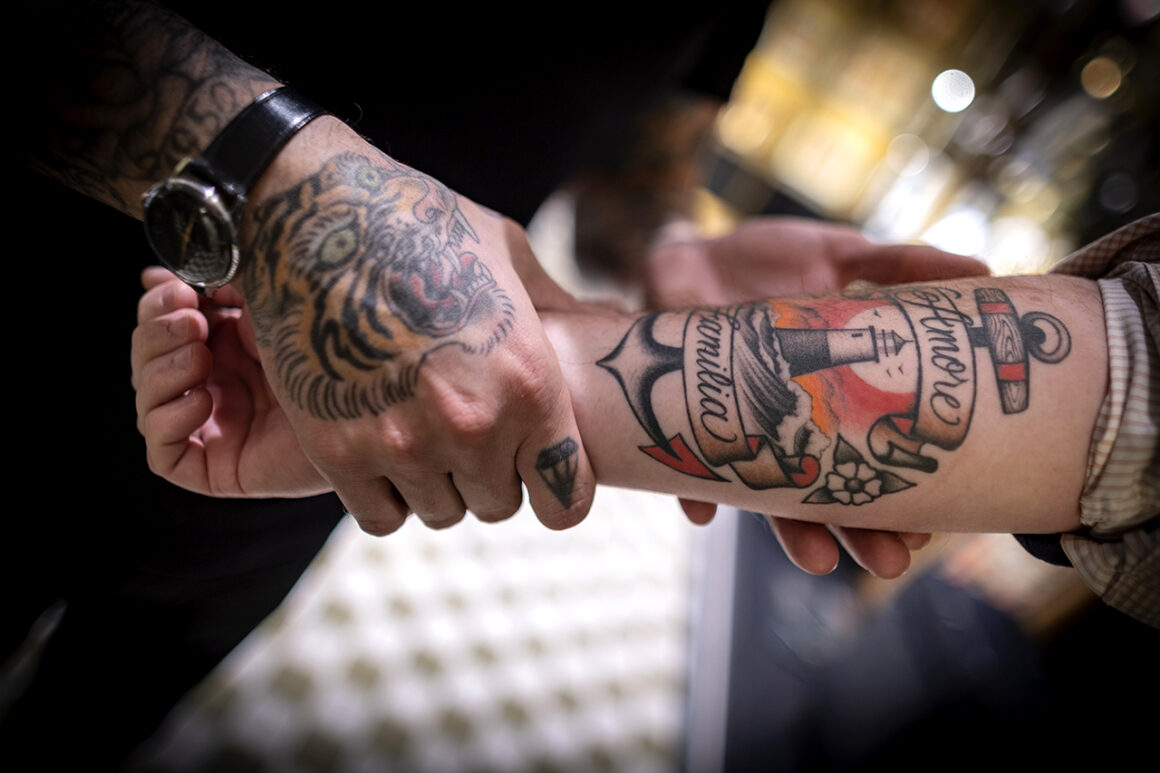 The exhibition also features a selection of vintage tattoo machines, including a machine created by Stizzo himself using the Pineider Avatar Black pen, a tool for writing "on the skin" which fits in perfectly in this exhibition with the selection of other vintage machines.
Pineider- 12 Via Manzoni, Milan