In Japanese culture, the beauty, elegance and resilience of the peony have earned it the title of queen of flowers. A common flower, much used in arts and crafts, the peony features in the language of flowers, Ikebana, and it stands for good fortune, beauty and courage.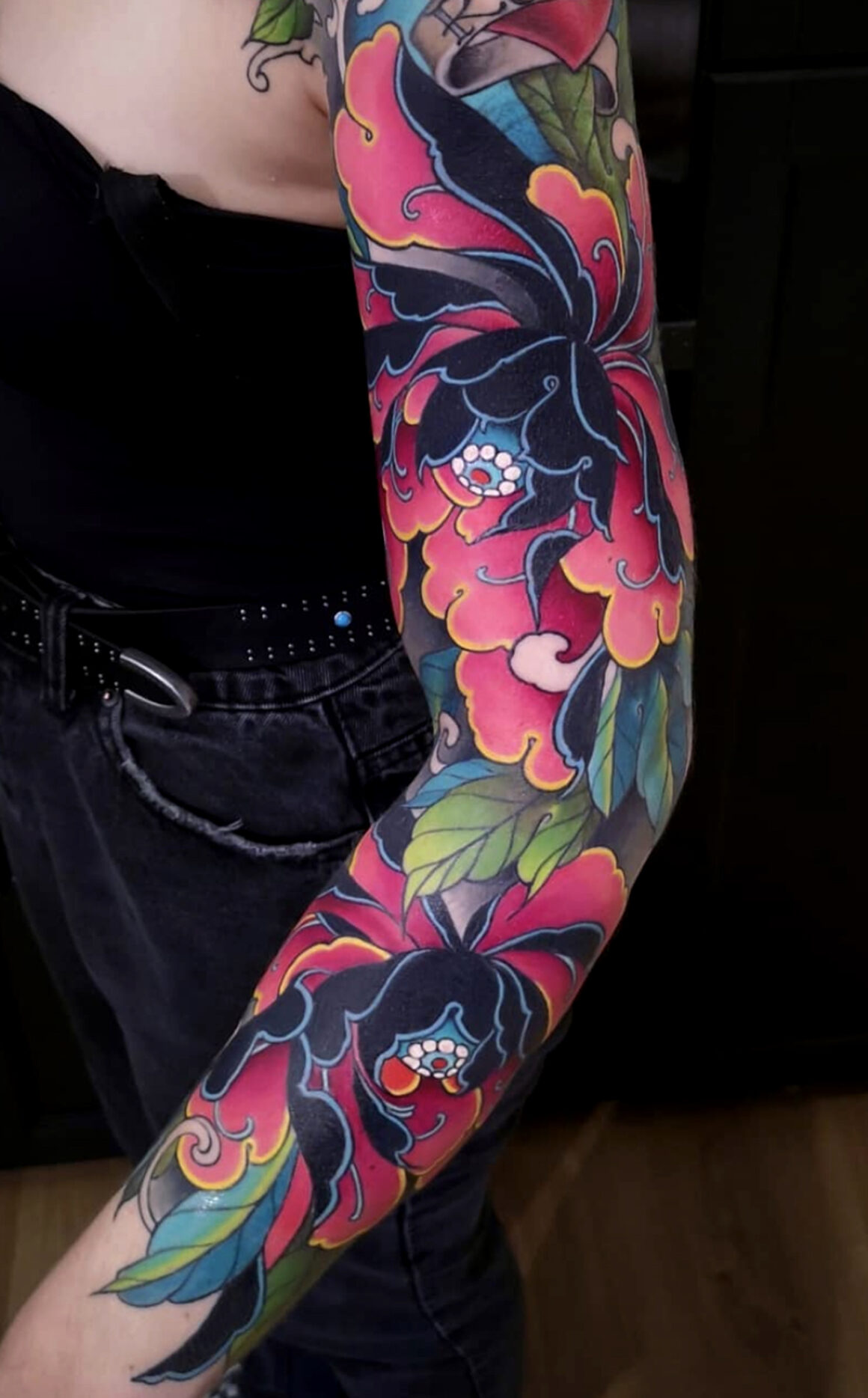 Shintoism, an animist religion, has greatly influenced Japanese culture so that the relationship between man and nature played a fundamental role in the customs and usages of the common people. For this reason, flowers play a key role in many folk legends and are frequently the subject of poems, stories and tales from the 17th century onwards.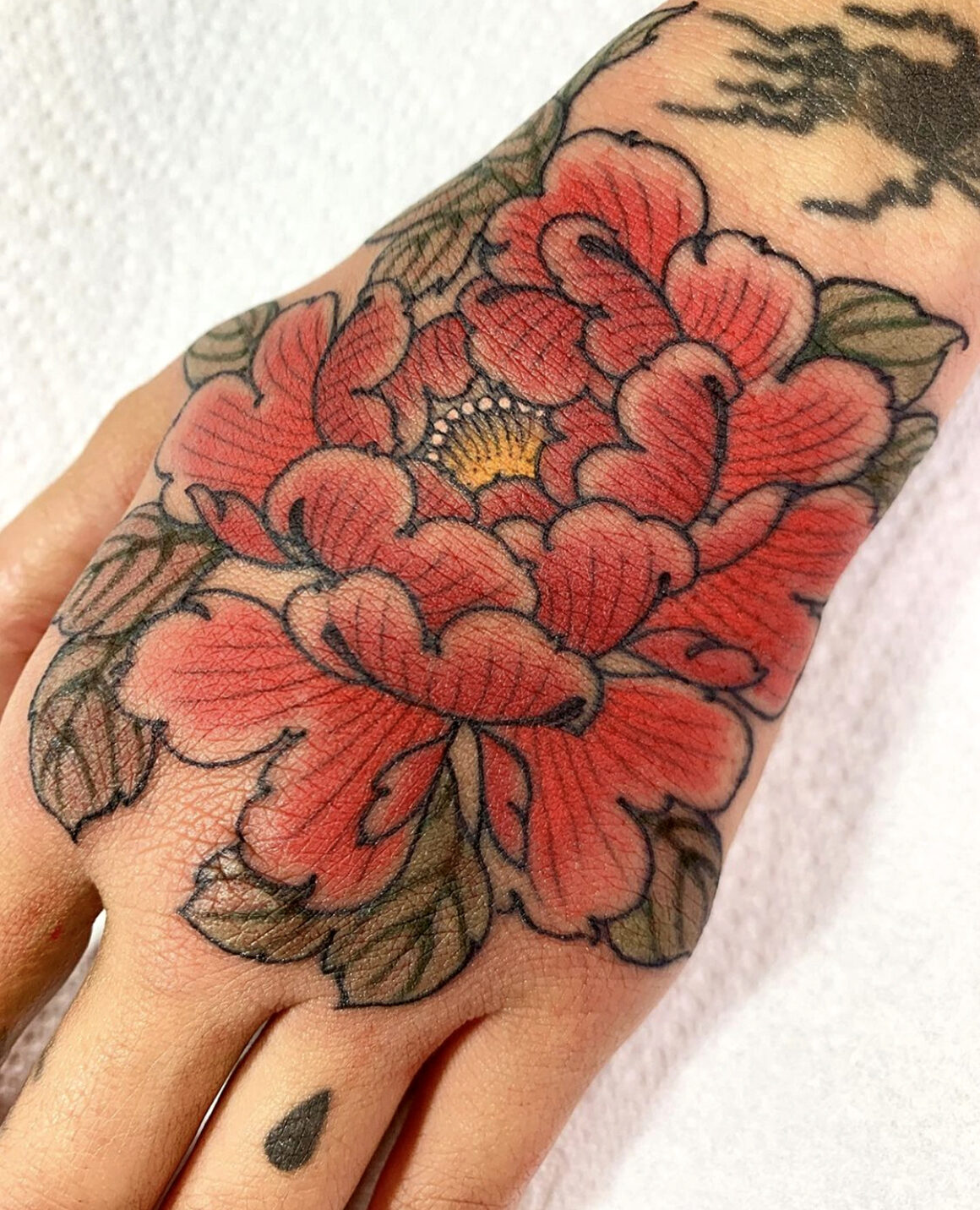 The peony actually appeared first in Chinese art and represented the force of life. It was used in paintings, pottery, embroidery on clothing, painted screens and tapestries. Traditionally, the white peony flower symbolised the virginal purity of maidens whereas the red peony was associated with female eroticism.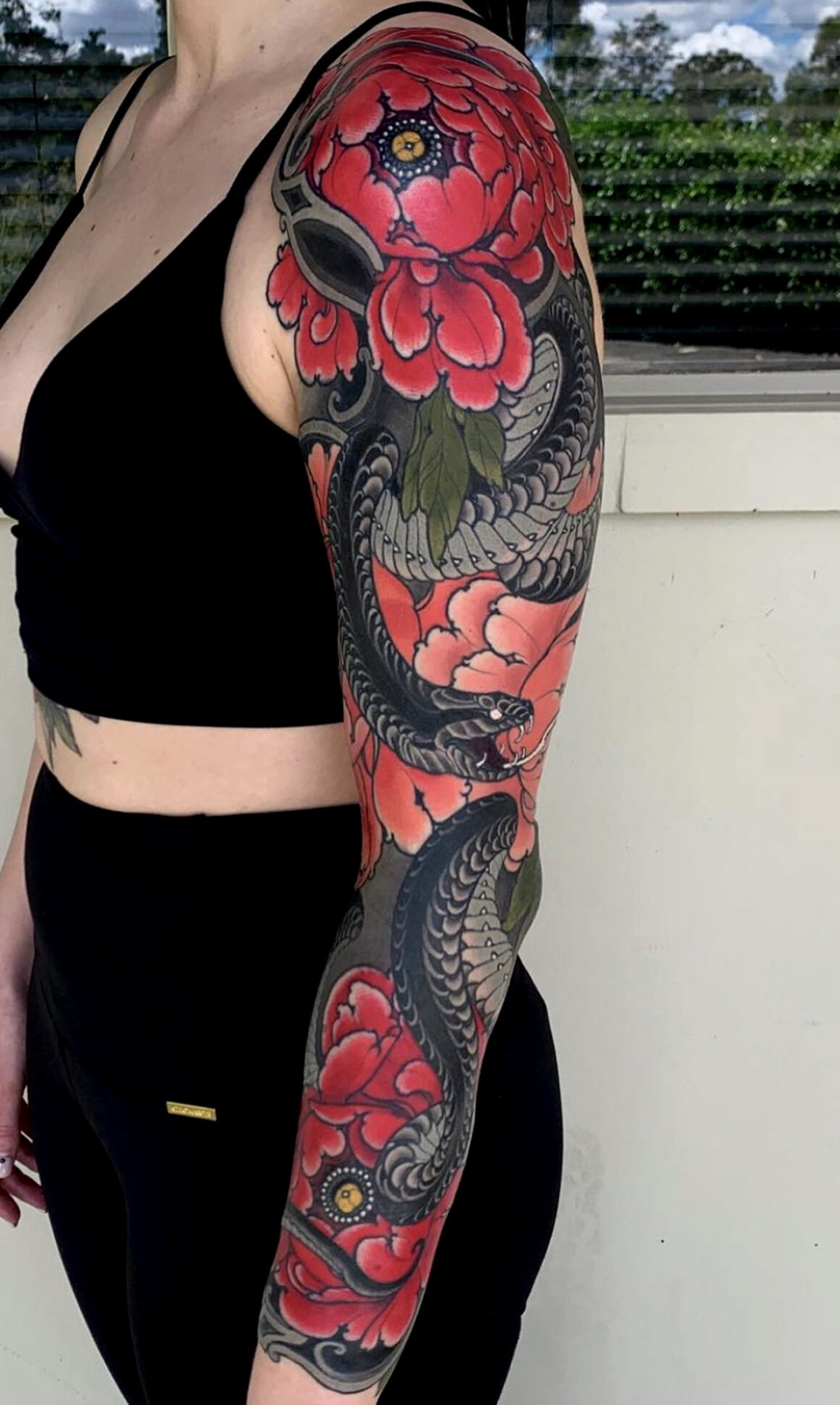 In 18th century Japan, it was a widespread image in handicrafts and commonly used as a decorative element in tapestries, paintings, pottery and kimonos.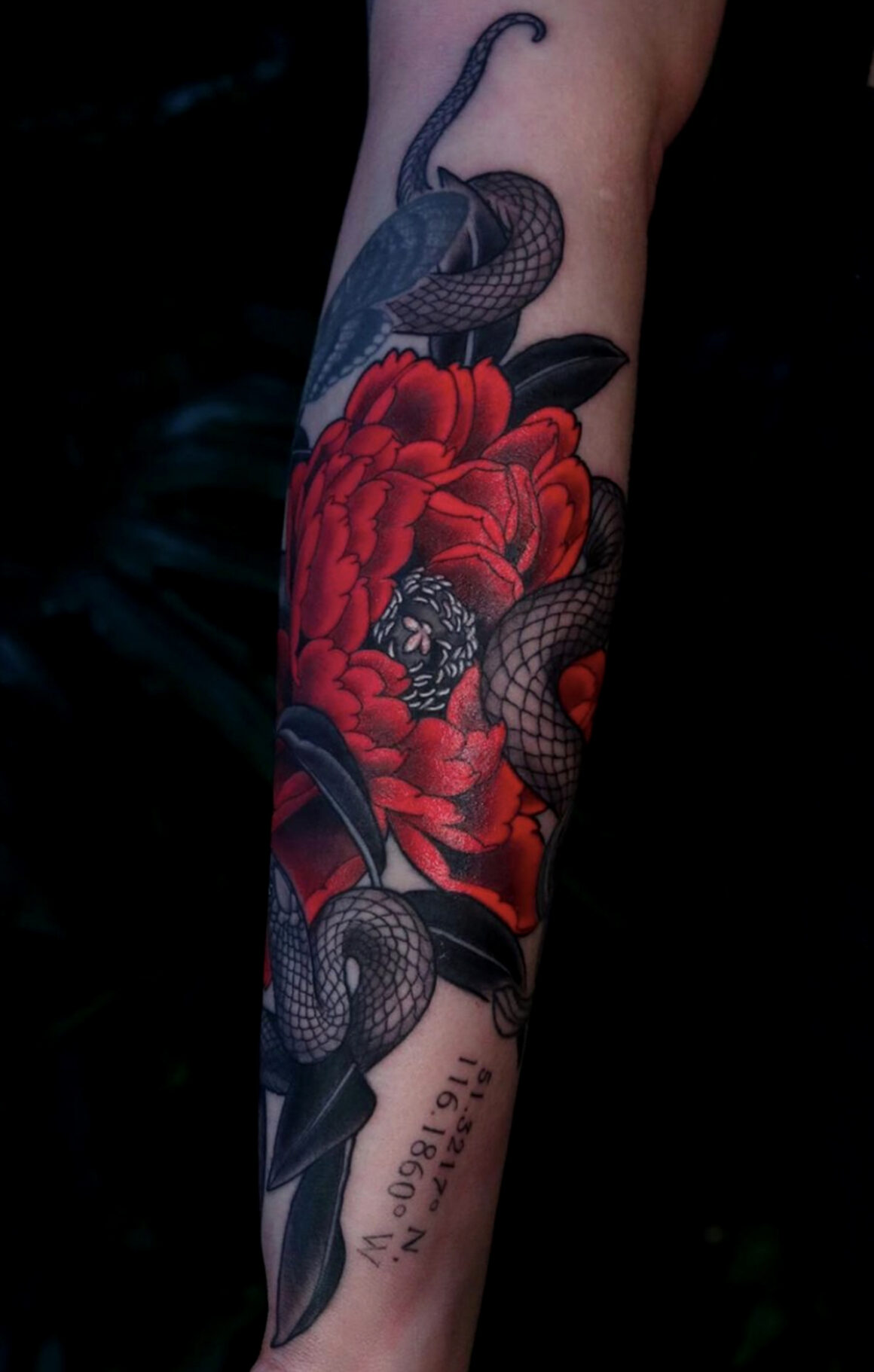 One source of inspiration for the use of the peony in Japanese tattoo was certainly Utagawa Kuniyoshi (1797-1861) and his prints dealing with the series of 108 heroes of the Suikoden, outlaws who fought against the injustice of the corrupt authorities in defence of the weak and were covered in tattoos such as lions, tigers, dragons, koi carp, and peonies, among other symbols. For this reason, one of the meanings associated with the peony in Japanese tattoo is also that of masculine power.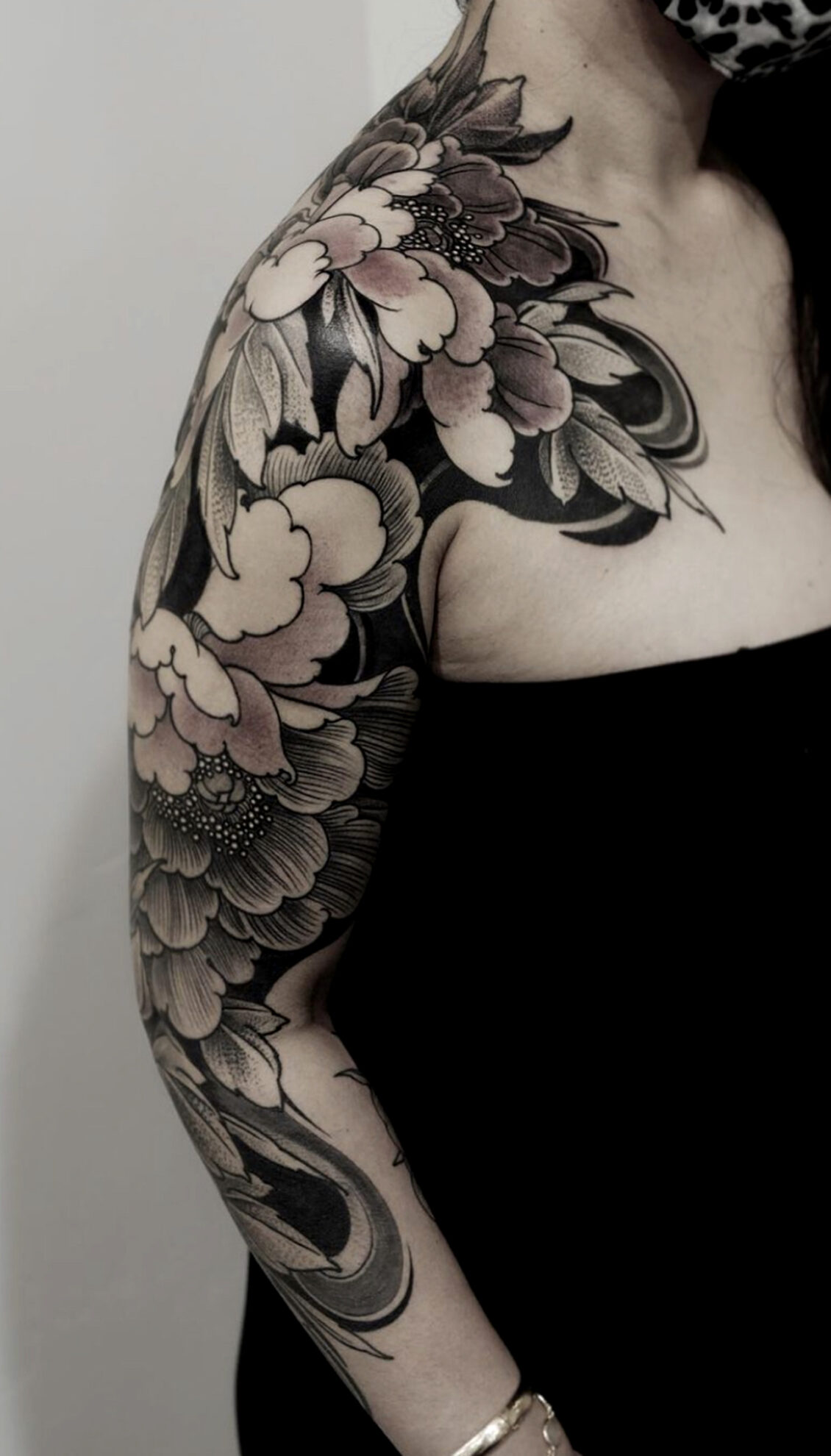 To discover the secrets and stories of the Suikoden, legendary heroes from the Eastern tradition take a look at volume 30 MISSING HEROES. This editorial project celebrates the art of design and tattoos with 108 illustrations: 78 antique originals and 30 new and original works, which were realized by some of the greatest interpreters of contemporary tattoo art. Each illustration is accompanied by a complete description, which is the result of meticulous comparative research.
The book merges oriental artwork from the past with modern interpretations, through the images of those ancient and legendary characters, known as the heroes of Suikoden: the 108 good bandits. Works by: Claudia de Sabe, Rodrigo Melo, Manekistefy, Shad, Rico, Horikitsune, Koji Ichimaru, Wido Josui de Marval, Yuji Odachi, Horishio, Miyazo, Pino Cafaro, Houryu, Adam Kitamoto, Horimasa Tosui, Ichibai, Regino Gonzales, Crez, Ichi Hatano, Ivan Tsazim, Amar Goucem, Luke Atkinson, Horizakura, Horimomo, Mick Tattoo, Kiku, Chris O'Donnell, Marco Serio, Senju Horimatsu, Mike Dorsey, Filip Leu || CLICK HERE >>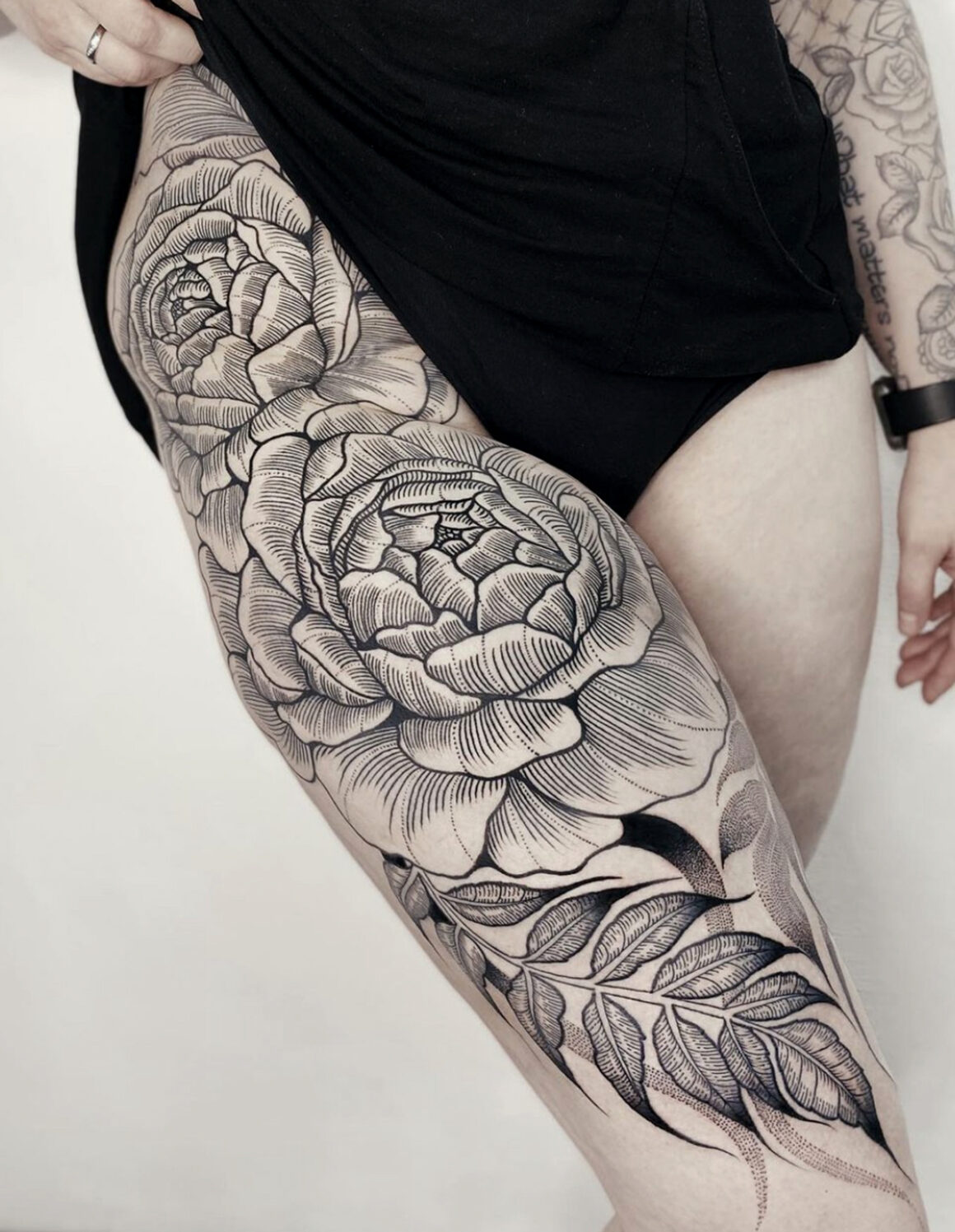 The peony is much used both as a decoration of a central subject and as the main subject in its own right. It is presented with colours where the shading of the strong colour must succeed in rendering the softness and delicacy of the petals and the outline its strength and solidity, as we can see in the images in this gallery of peonies tattooed by the best contemporary artists.
DIGITAL EBOOKS
Are you interested in the Japanese style? You will find plenty of inspiration in the Oriental section of our digital library: www.tattooebooks.com