An exclusive exhibition at London's Parliament Tattoo celebrated the 30th anniversary of 'Pretty On The Inside', the landmark debut album from iconic grunge rockers Hole.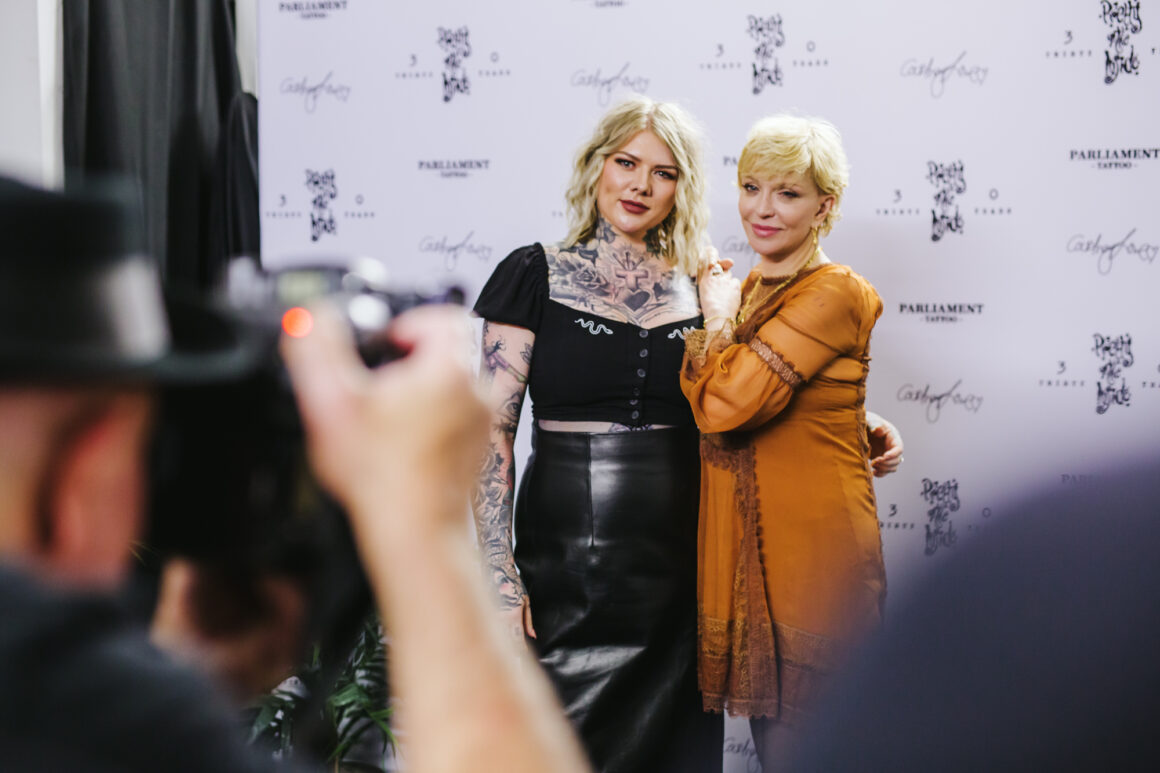 30 artworks inspired by the album were displayed along with Hole-inspired flash tattoos over the two day event. Singer Courtney Love attended the private view alongside a slew of artists, musicians and creatives who came to pay tribute to the rock icon and her inspiring body of work. We caught up with studio owner and curator Nicola Mary Wyatt to find out more…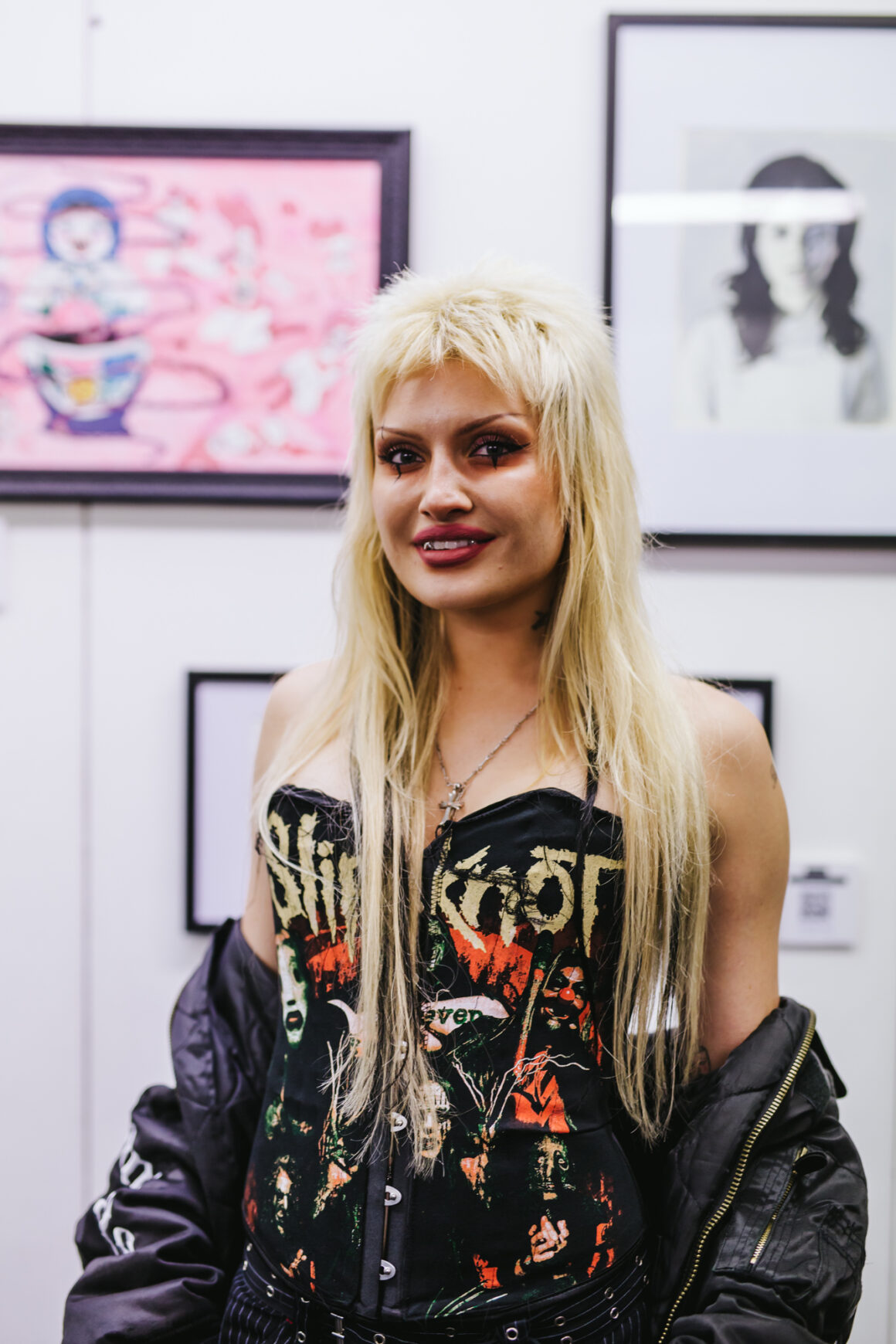 Prior to the exhibition, Courtney Love came to Parliament for a tattoo. What was the experience like?
Courtney Love has been an icon to me and a major influence since I was in my early teens, and I never imagined I would have the opportunity to work with her.
Before the art exhibition, Courtney came to get tattooed at Parliament and filmed a video for the event which was an incredible experience.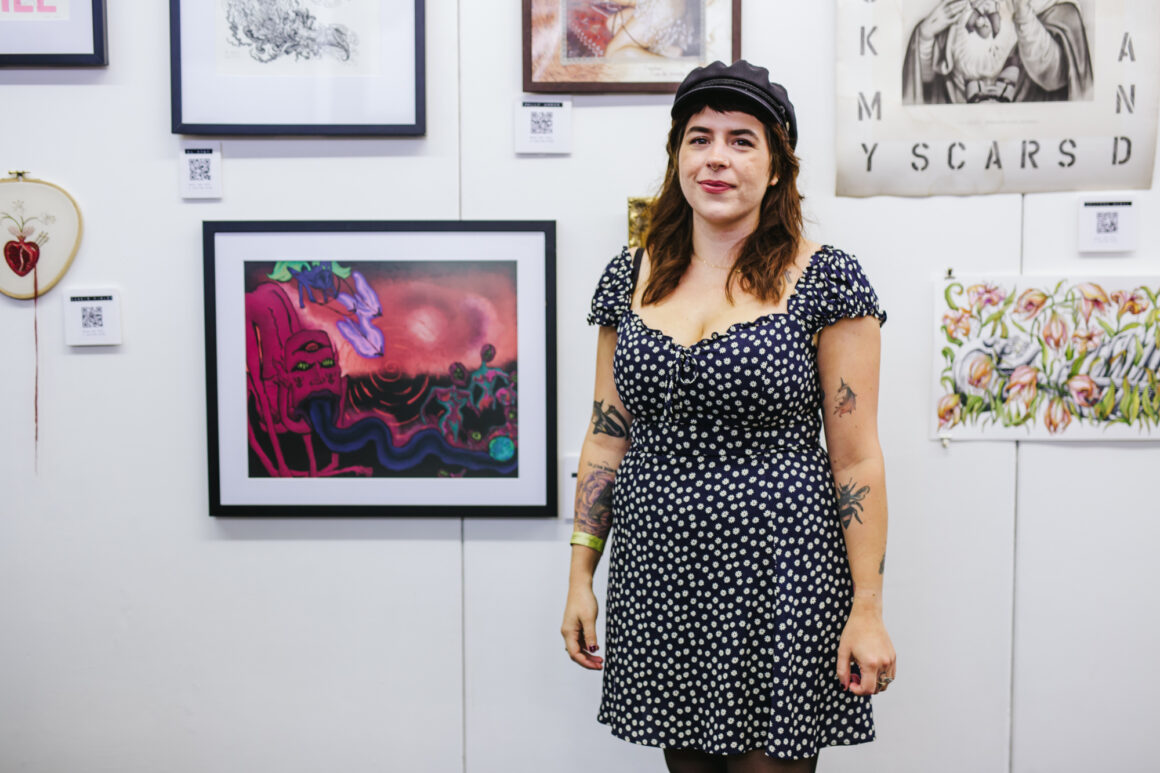 The whole day was extremely surreal and it was an honour to hear her talk about her career and such monumental times in musical history, while being tattooed at my studio. I've been around and worked with plenty of high profile artists in my career but some people, especially those you've looked up to growing up, just hit different. It's huge for me, I still don't think it's sunk in.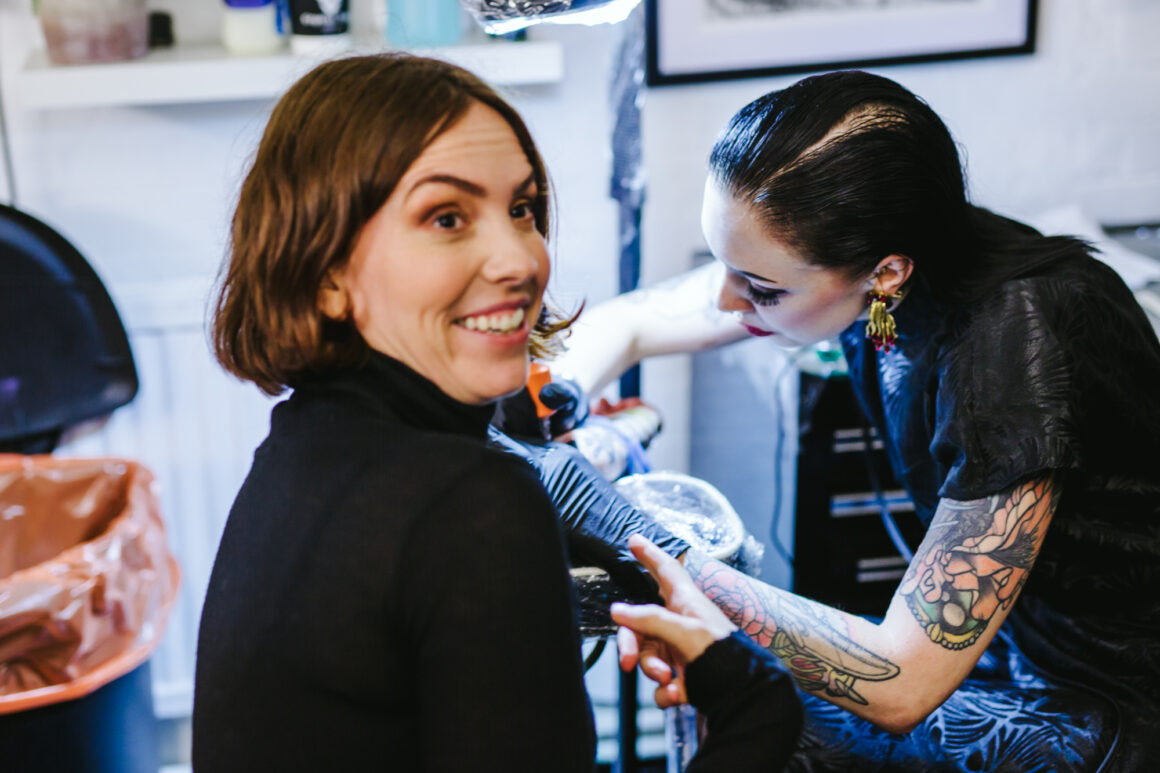 How did the idea for the Pretty On The Inside exhibition come to life?
In my opinion, heavy music and tattooing go hand in hand, it's a lifestyle I have dedicated myself to and this is a connection I want to celebrate. It's because of my love for alternative music that I ever started to get tattooed in the first place, so for me I will always want to draw a line between the two. I only work with bands I have a personal love for, and the last event I curated was with Judas Priest back in 2017 so I felt like needed a new project post-COVID.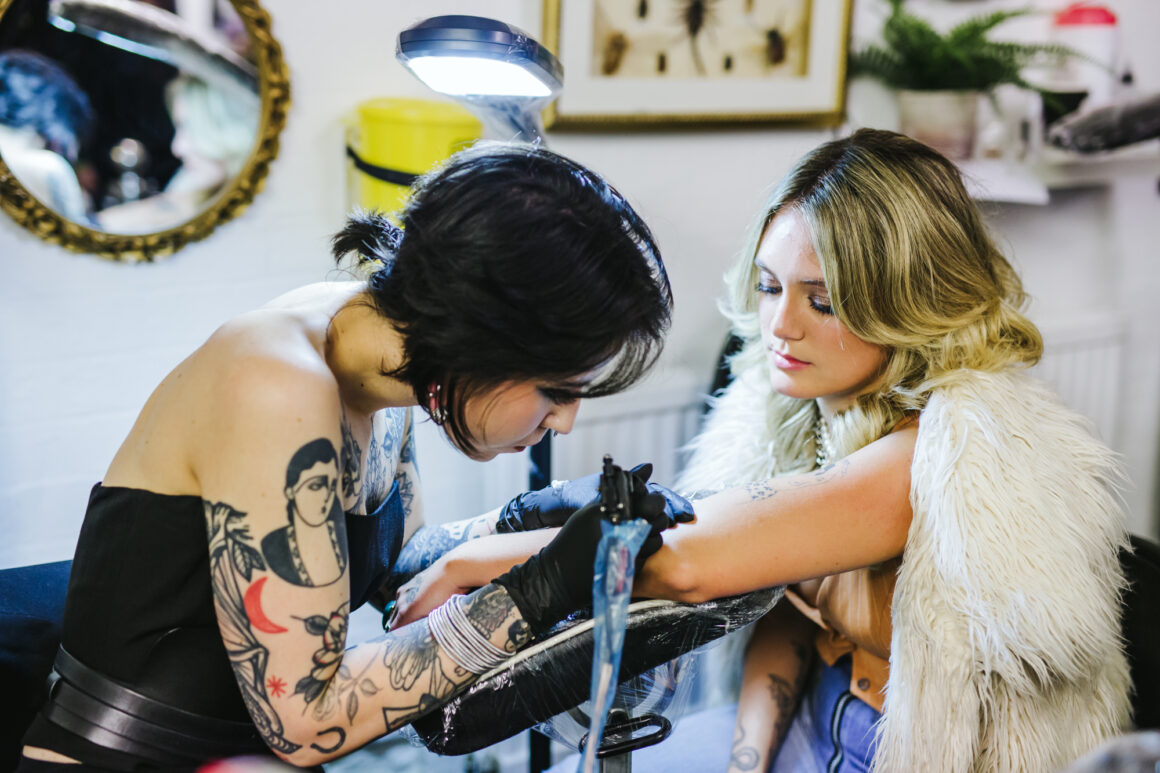 I'm a huge Hole fan and knew the anniversary of the album was coming up, so I reached out to Courtney Love's management to pitch the idea.
Courtney is very much in control of her own affairs, so her manager passed on my concepts and she actually went for it.
I think the timing was just right as Courtney had just started to further grow her own fascination with tattooing, plus her daughter Frances Bean Cobain has begun her own tattoo journey… The stars just aligned!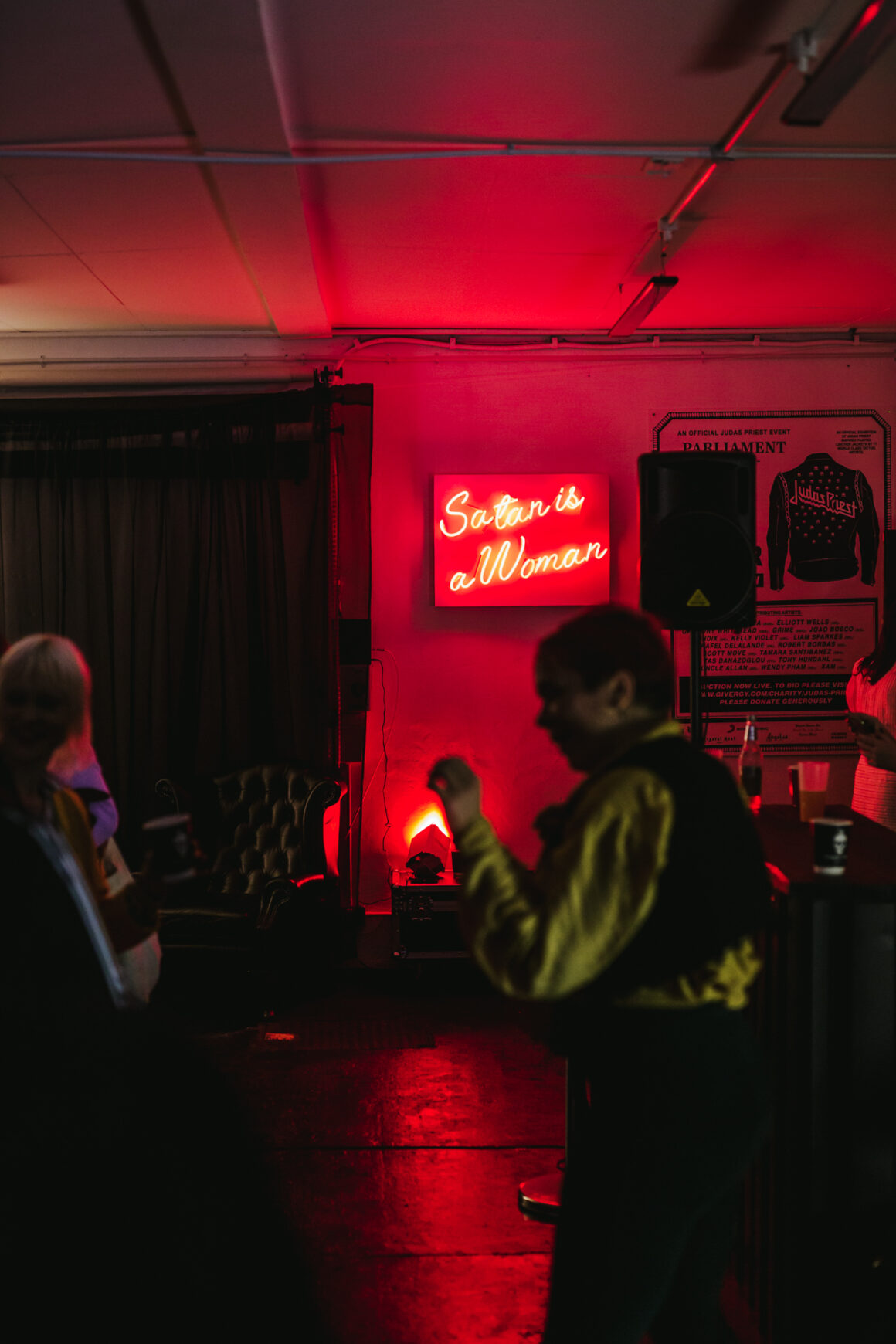 Can you tell us a bit about the participating artists?
I selected 30 artists from all backgrounds that identify as female or non-binary to keep in line with the album's anti-patriarchal energy. They are artists I have admired for a long time, or that Courtney is a personal fan of. Some of my favourite contributors are the esteemed musician Emma Ruth Rundle, British fine artist Sade English, musician and collagist Heather Gabel and embroidery artist Megan McAleavy (who is responsible for many beautiful banners you see at tattoo conventions around the world). Not to mention all of the female artists from Parliament Tattoo who all contributed fantastic work and tattooed Hole inspired flash throughout the event.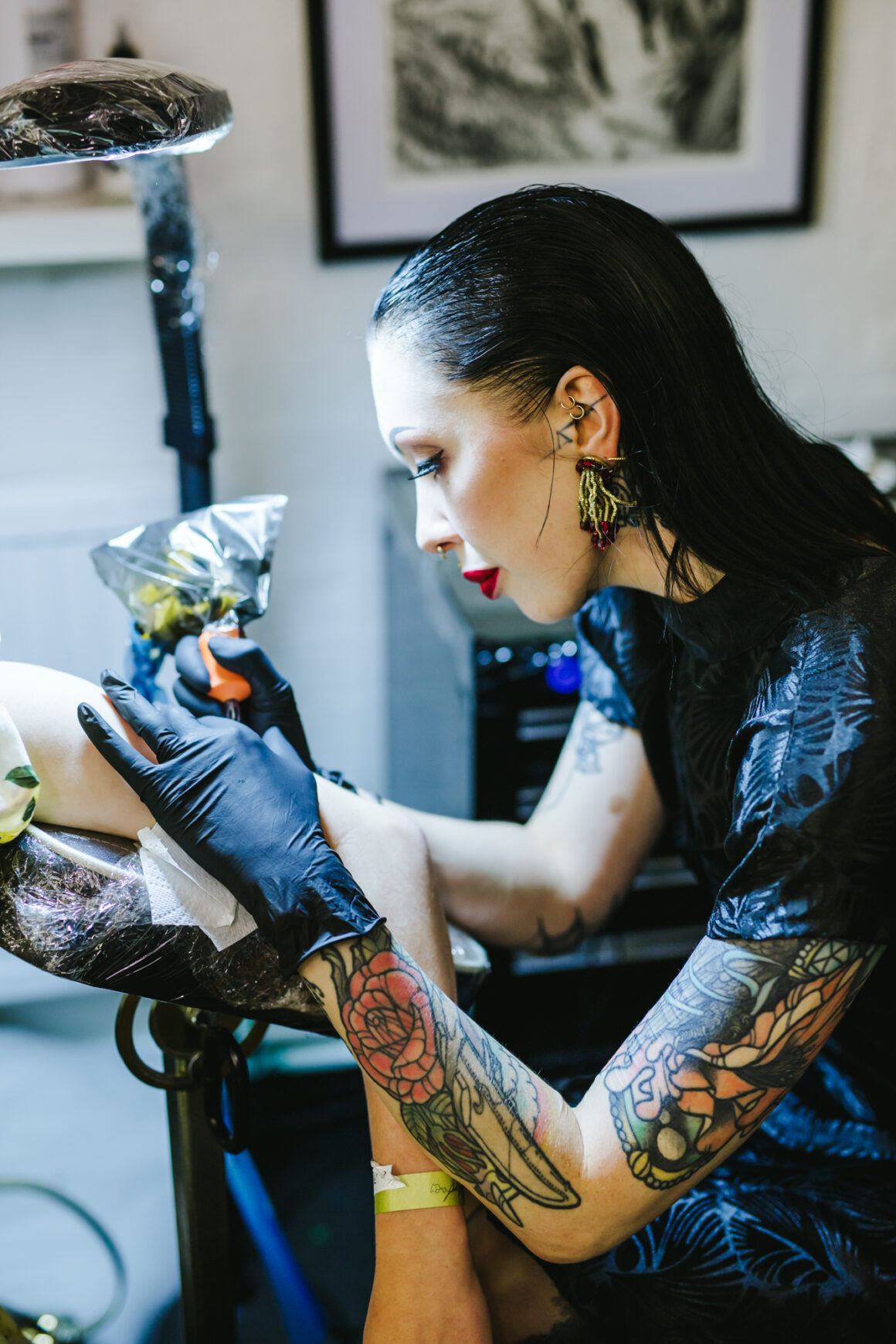 Will we be able to purchase the art on display?
You can now walk the exhibition through a 3D experience on the Parliament website. Within this, you can click through to bid on each artwork and make it your own. All profits will go to two women's charities selected by Courtney Love, Treasures Foundation and Clean Break. It's an exciting opportunity to own an original piece of artwork from this unique event. I'm already bidding on a couple myself!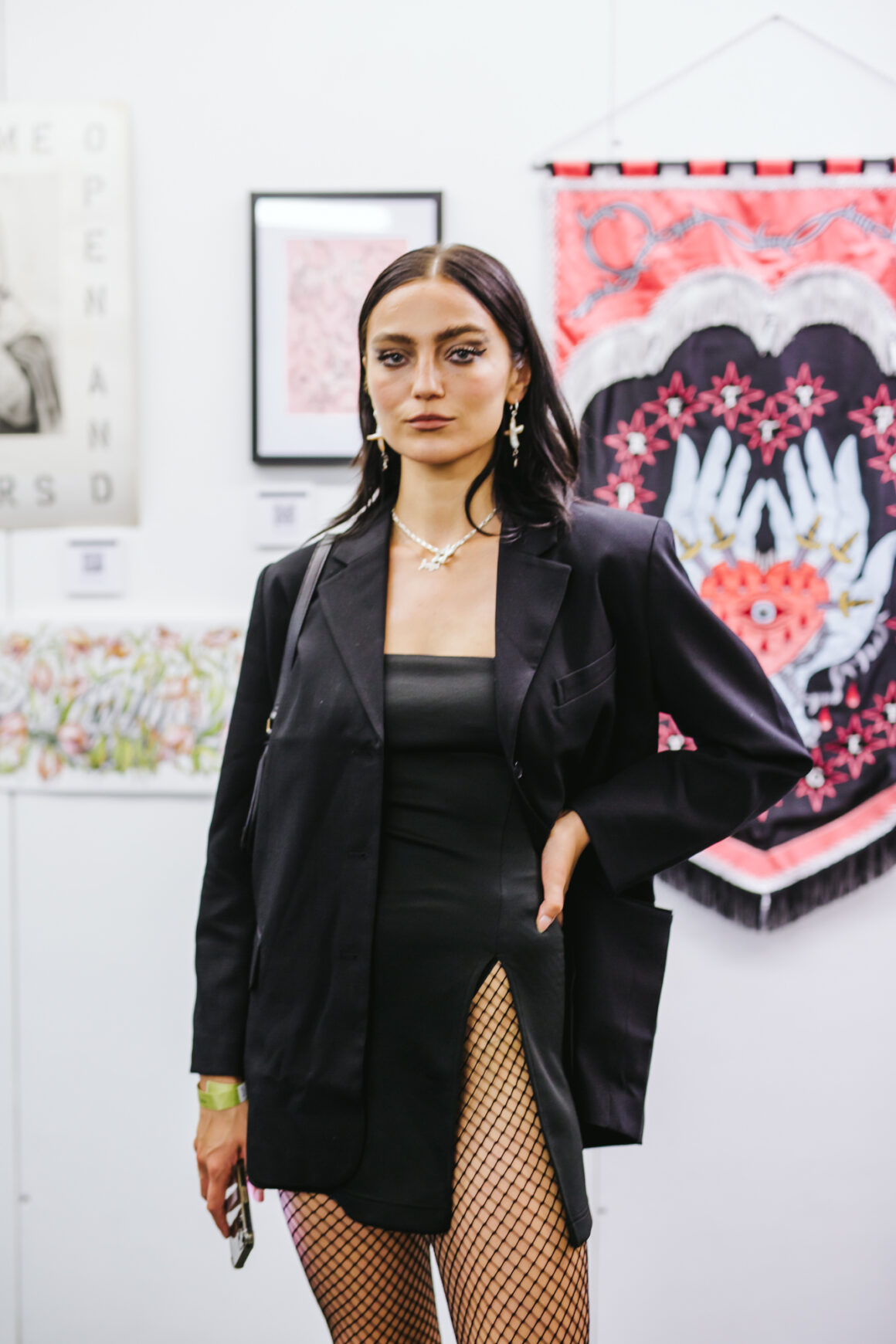 What does 'Pretty On The Inside' mean to you? 
To me, Pretty On The Inside is a defining moment in my life. I'm 34 now, so I was too young to have heard it on its release. Like many Hole fans my age, I first discovered the band from seeing 'Celebrity Skin', 'Violet' and 'Miss World' videos on MTV's then-called 'M2'. I was hooked. I headed down to HMV and made a b-line for the 'H' section, picking up the mysterious 'Pretty On The Inside' record. I've always been into heavy music, so this was my jam. The perfect mix of emotion and violence, metallic guitars and the most amazing vocals I had ever heard. It inspired me to learn guitar, start a band, and so much more.
One of my first tattoos was the crossed out heart I'd seen Courtney Love scrawl over her record sleeves and posters. To my angsty teenage self, it said everything I needed to say and it was a full circle moment to see so many having it tattooed at the 'Pretty On The Inside' exhibition I had curated with Courtney herself.