On Saturday, October 7th, downtown Los Angeles' Corey Helford Gallery (CHG) will proudly unveil an all-new series of works from Japanese artist Kazuki Takamatsu, titled Parallelization Era, in the Main Gallery.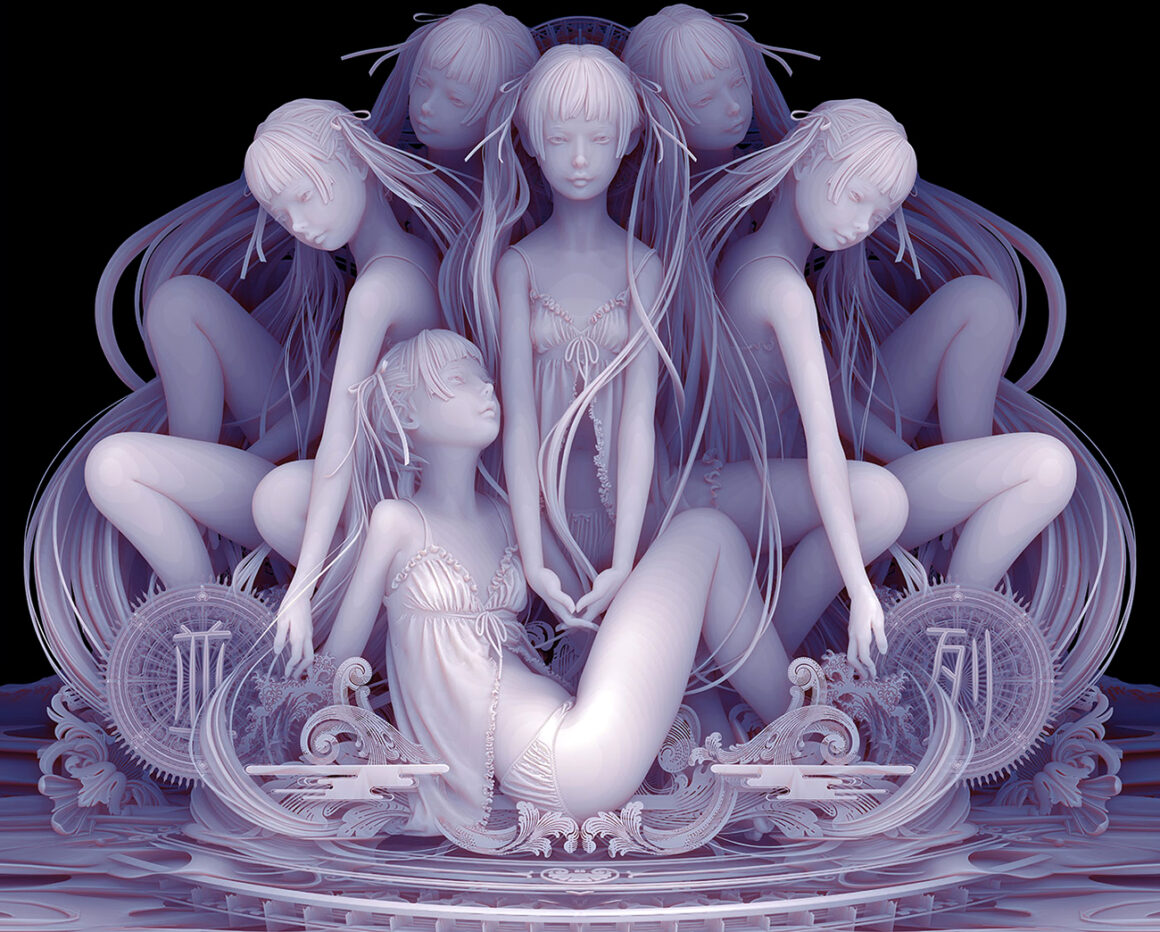 Takamatsu's haunting black and white imagery explores narratives of death and society, through a unique depth-mapping technique that he developed, in which classic mediums such as drawing, airbrush and gouache painting are combined with computer graphics.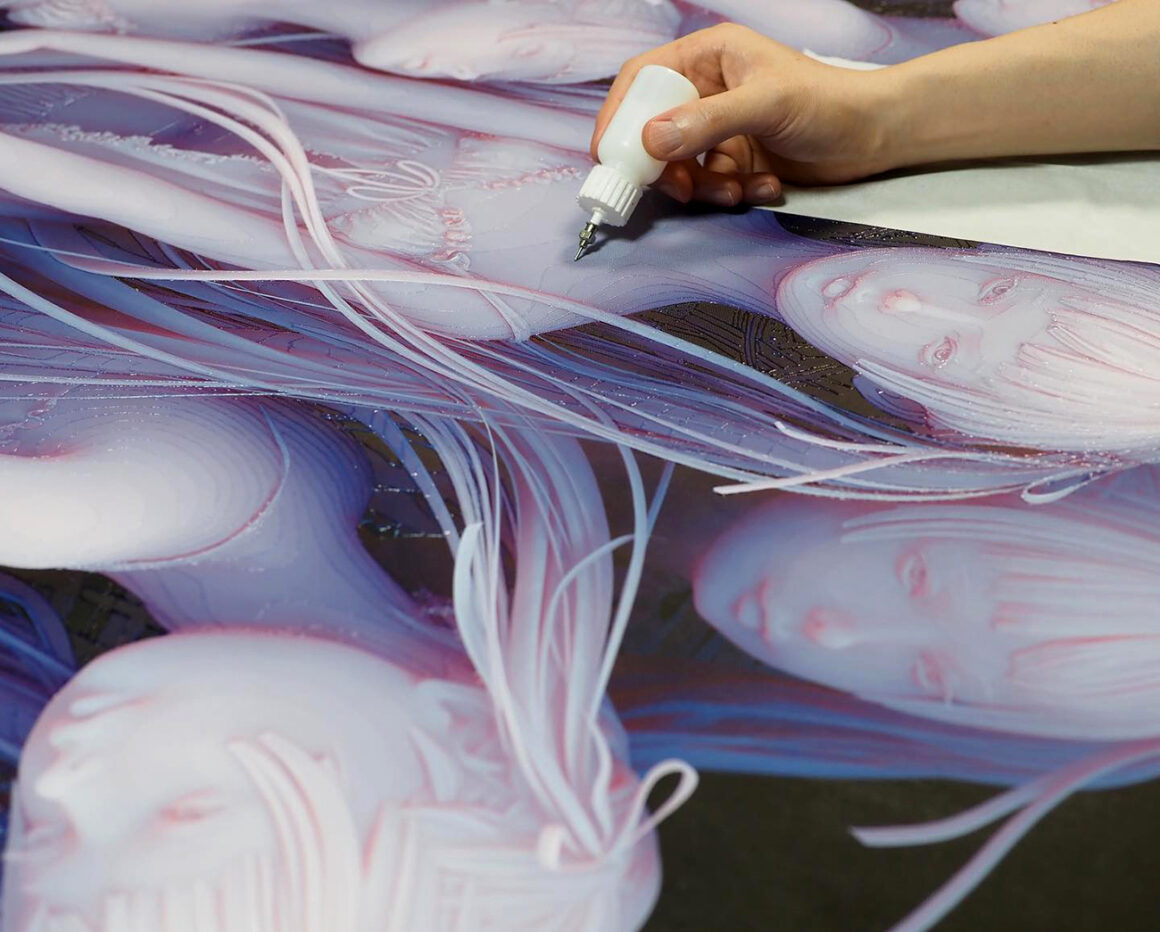 In his work Kazuki Takamatsu aims to highlight the duality of enchanting beauty and dreadful sadness of Japan, his birth country, known both for its pictoresque landscapes and for its extremely high suicide rate.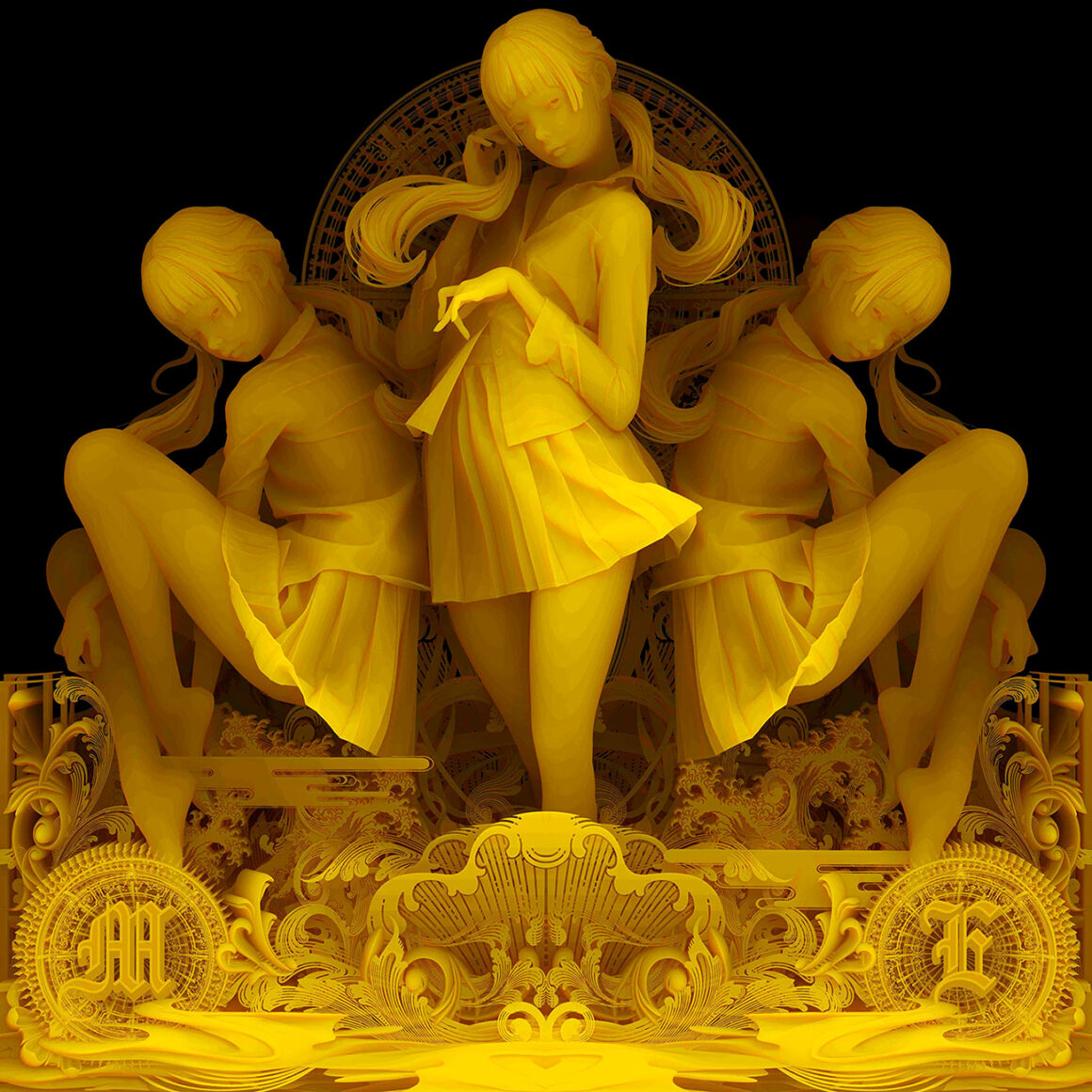 He currently lives and works in his hometown, Sendai, known for having been nearly completely destroyed by the earthquake and tsunami Tohoku in 2011. Takamatsu's work still presents a clear connection to those catastrophic events, and his work creates beautiful hybrids of pain and hope, luring the viewer into a never-ending spiral of emotions.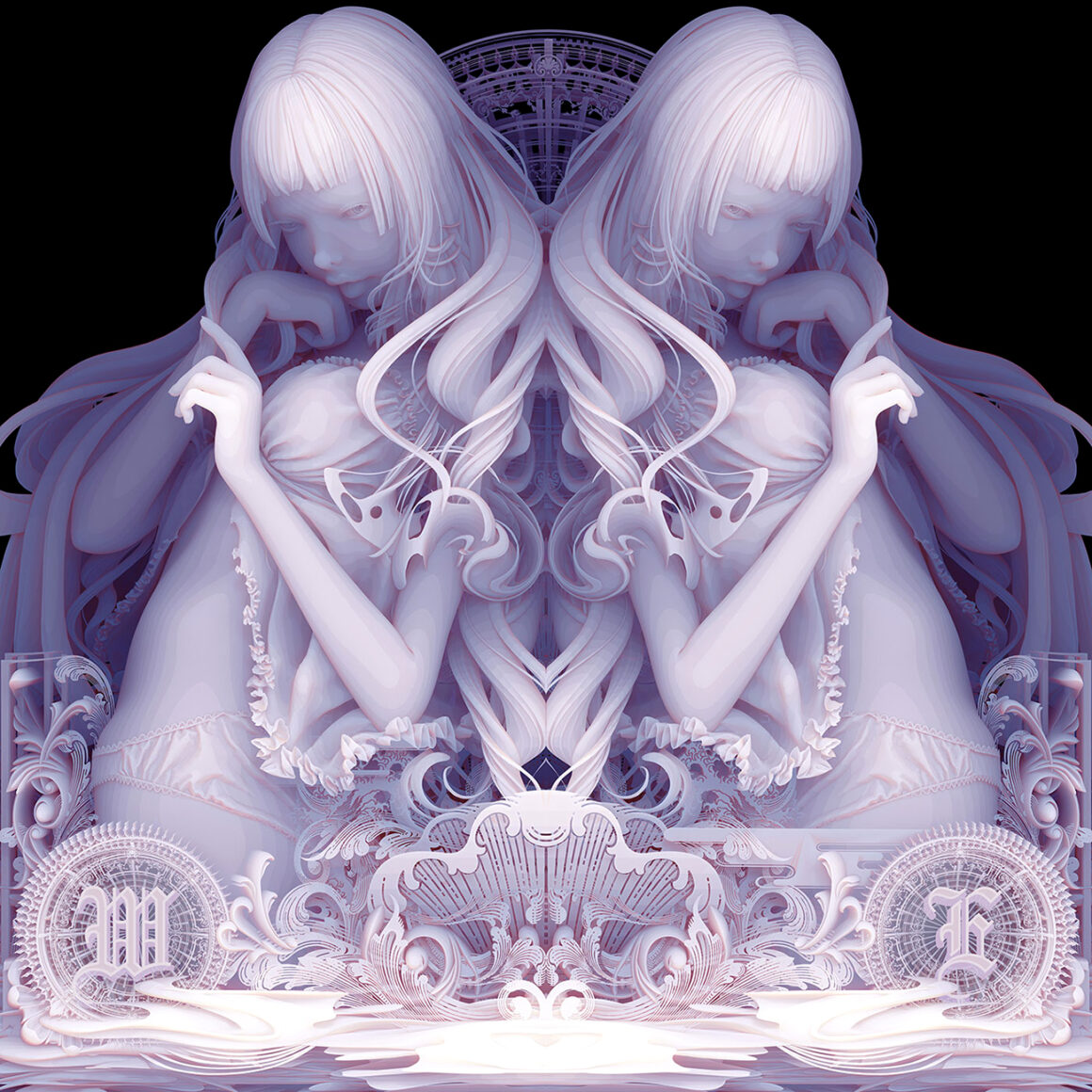 To create his beautiful pieces, Takamatsu uses a technique known as "depth-mapping" while also getting inspiration for his subjects from the classic Japanese manga girls. Depth-mapping is a mixed media technique that consists of the combination of classical drawing, airbrush, graphics and gouache hand painting. This process makes it so that every single pixel appears as a specific shade of grey which is proportional to the distance the viewer sees it from.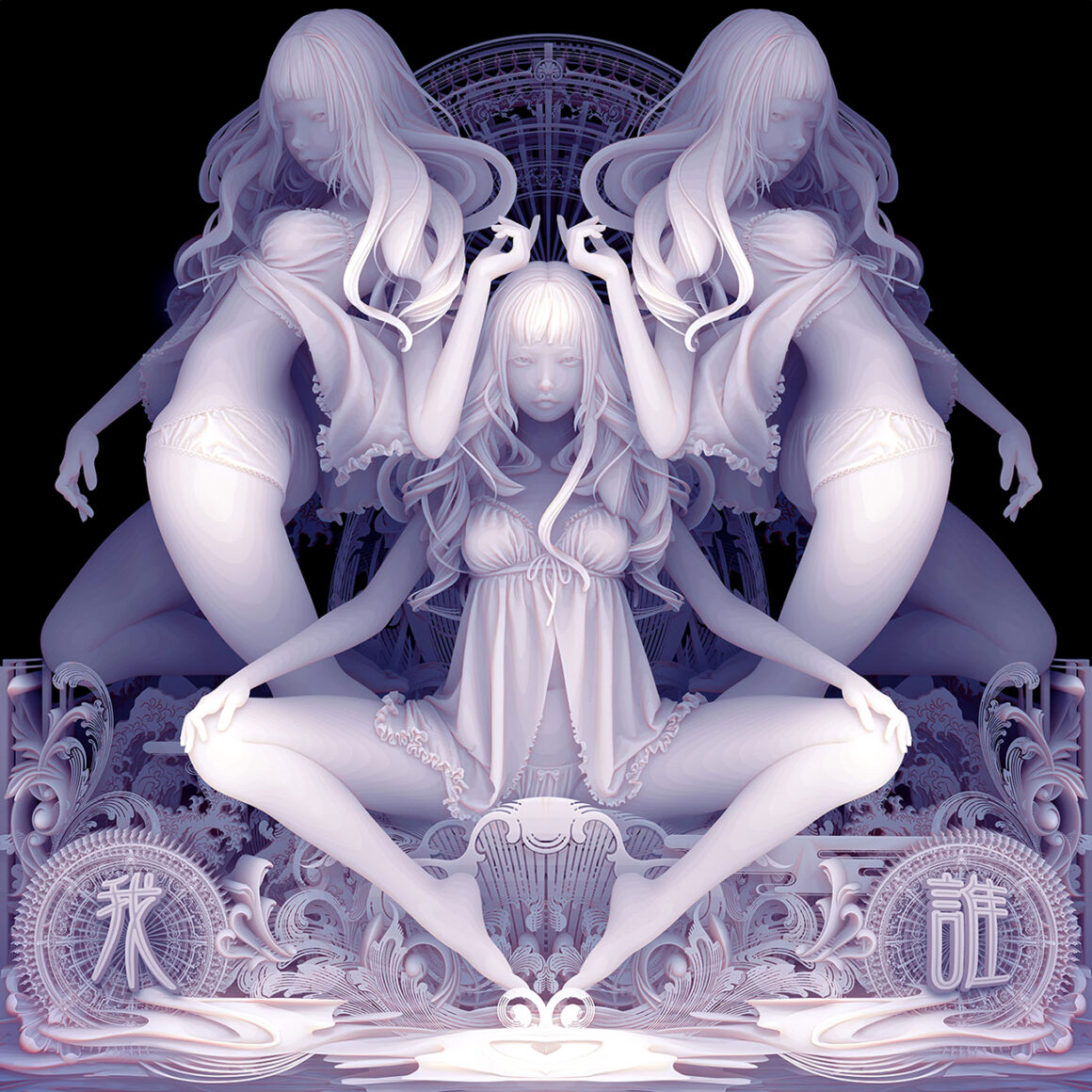 Thanks to this technique Takamatsu is able to give his work an incredible amount of depth and surrealism. His monochromatic Lolitas are born in a study and they are then shaped through infinite shades and tones of whites and greys, to emerge from an abysmal depth into the breathtaking compositions that are Takamatsu's final pieces.
Takamatsu expresses these principles through dark, violent narratives of melancholic floating infant figures holding tightly onto symbolic objects such as skulls or weapons of mass destruction. Meanwhile, his Lolita's are depicted in poses of mesmerizing innocence creating a surreal dimension where every corner could be hiding either the most warming light or the most ruthless darkness.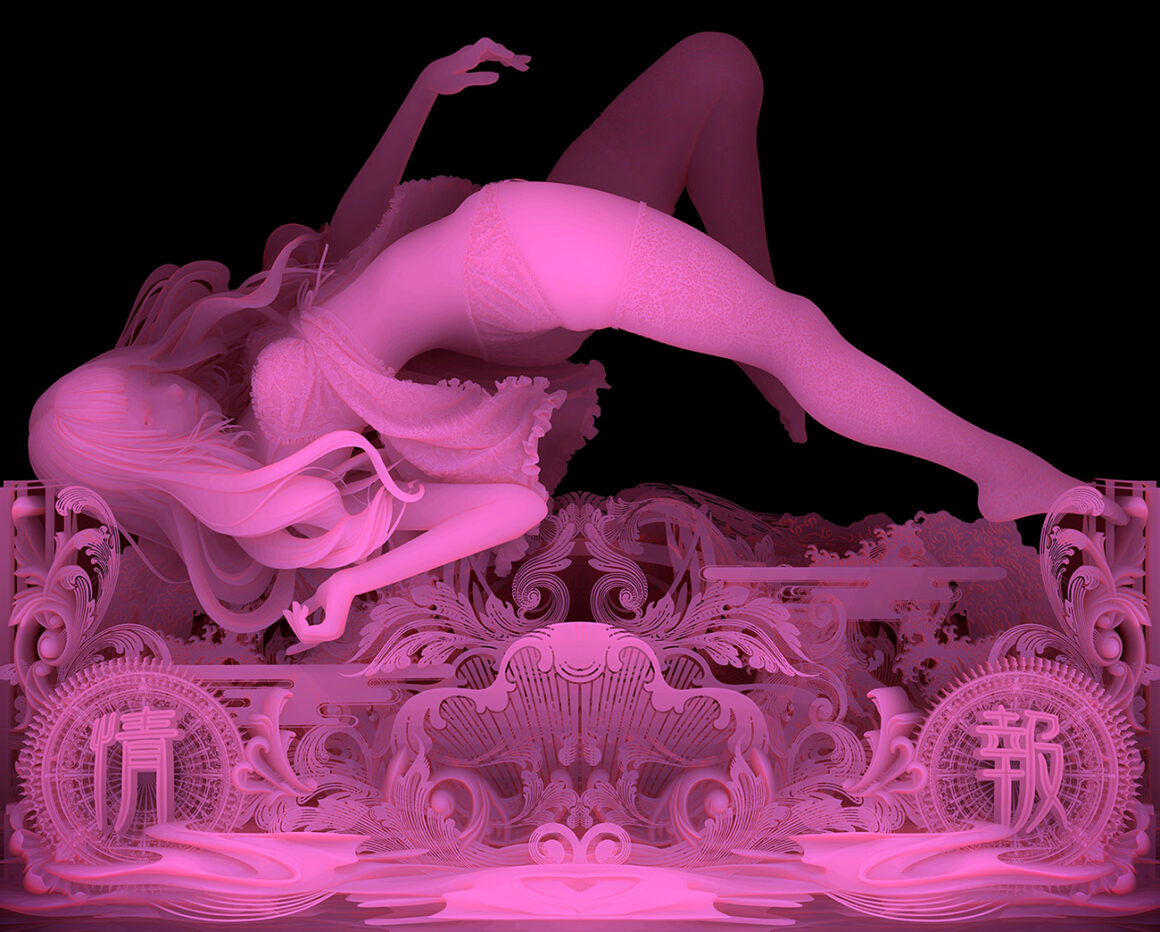 In an interview the artist said: "Each and every one of the layers in my paintings represents a distance where there isn't any shade or any light, an environment in which you can explore dark themes such as death and the current social conditions."
OPENING RECEPTION
October 7, 2023 | 7:00 pm – 11:00 pm
ON VIEW
October 7 – November 11, 2023
COREY HELFORD GALLERY
571 S. Anderson St. Los Angeles, CA 90033
Open: Tuesday-Saturday, 12:00 pm – 6:00 pm
(310) 287-2340