Super tattooed, super positive to life and fan of an old movie with Will Ferrell, Mitra is here to overwhelm us with her charge of cheerfulness and mind health
First thing you'll expect me to ask you about your tattoos and how you got into them. Instead I want to hear all about your cool After Bark Podcast project…
So stoked you've listened to the podcasts as I honestly love being a part of it so much! (smiles)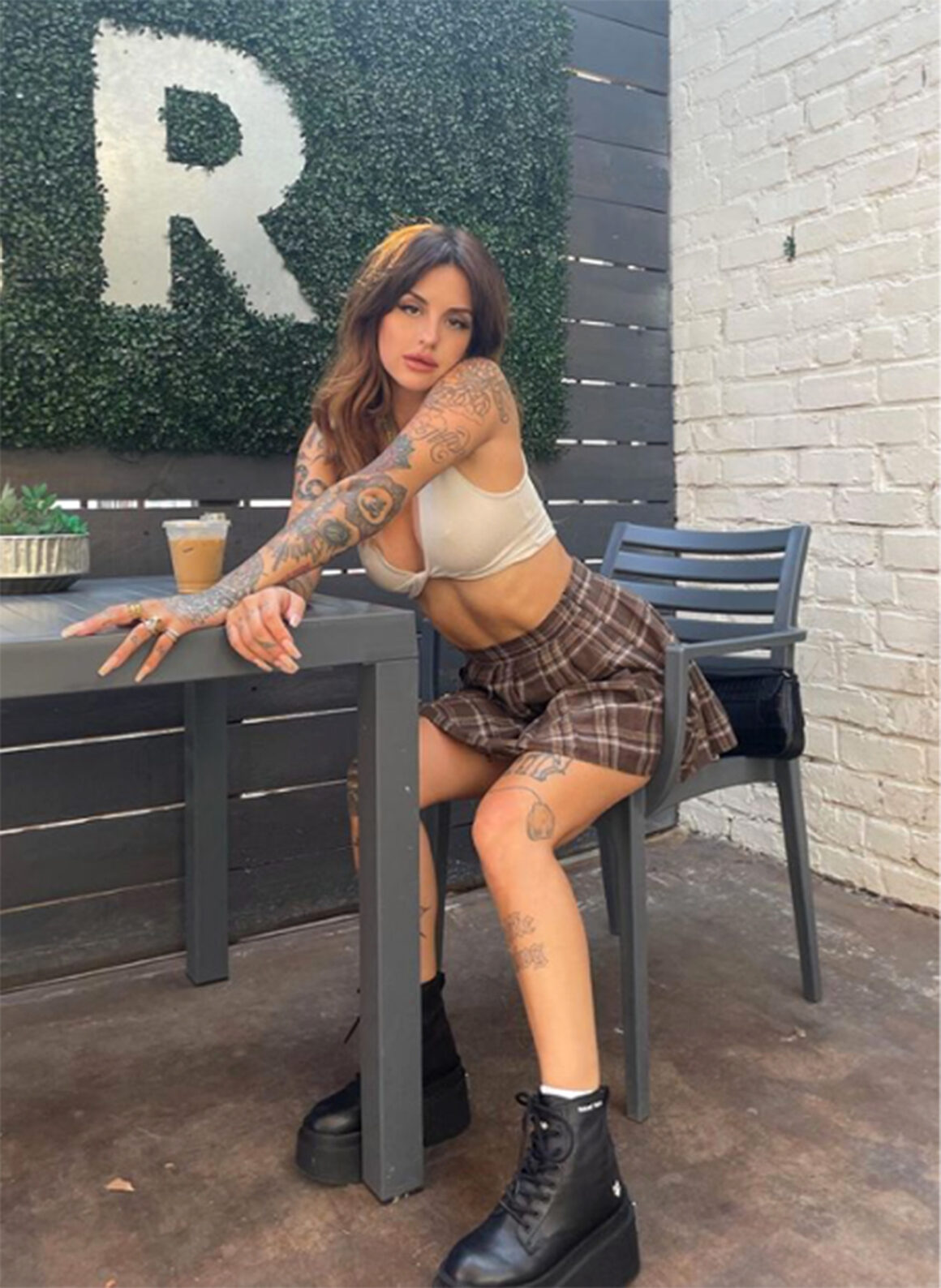 Explain me how the project came about…
I was lucky enough to be a competitor on the reality show called 'The Pack' on Amazon Prime Video. It's basically 'The Amazing Race' but – instead of two people competing, it's people and their dogs as teams. Not only was getting to experience that with my dog/baby one of the best things to ever happen to me – but I was lucky enough to be part of a cast full of some of the best people I'll ever meet.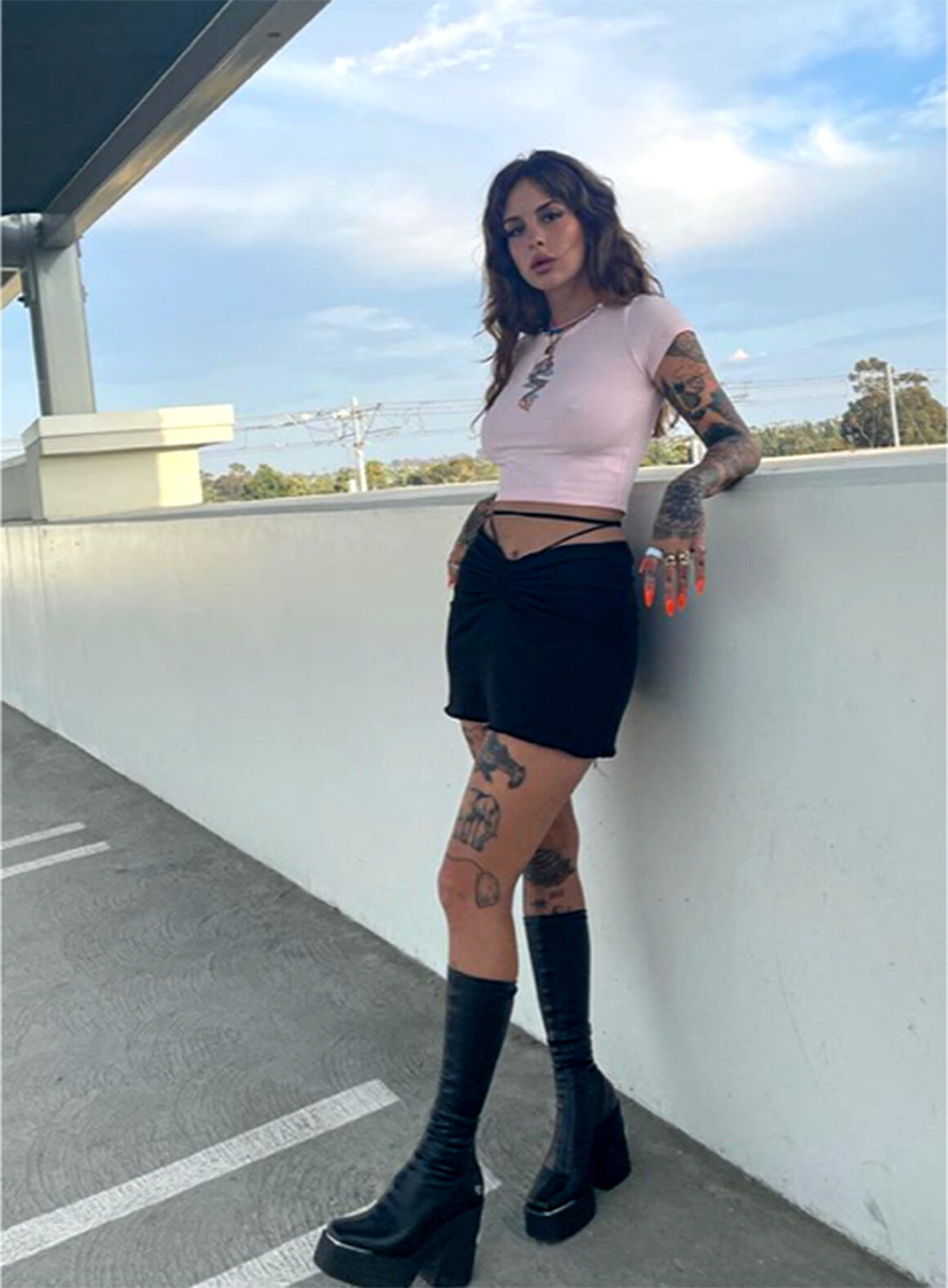 So two of those people Josh White and Lucy Riles became some of my closest friends and we started the podcast 'After Bark' (IG: @afterbarkpodcast) as sort of a life after that reality situation. Where we talk about our dogs, the show, and have gotten the opportunity to interview some really incredible dog and human duos on there as well.
But the whole thing is just us having a lot of fun and making fun of each other and talking about our dogs. Good vibes all around!
How did this passion for ink begin in you?
I think genuinely since I was really young I've been obsessed with tattoos. I got my first one on my hand when I was 14 that said 'All You Need Is Love'. I was a big Beatles fan in high school and I thought it was a genius idea that. I've since covered up! (laughs) But once I started I of course just wanted more and more so by the time I even got out of high school I had 6. My poor parents! (Mitra sulks for a second before bursting into laughter. Ed)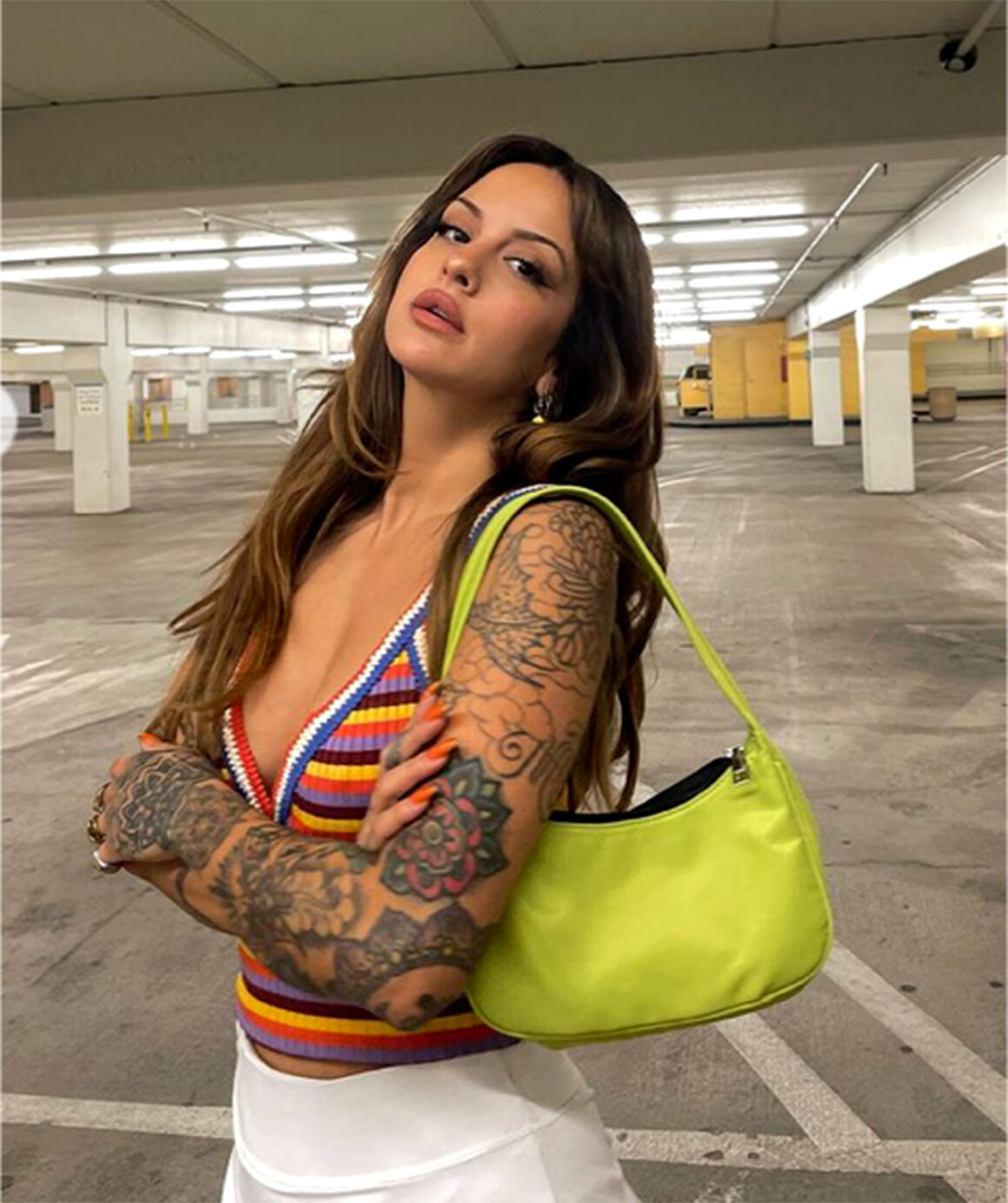 Do you have a trusted tattoo artist for all the black-and-gray ink that adorns your body, or is there more than one?
It's hard to say because every single one is from someone different. A few of which I also just walked into a random shop on vacation and just picked some flash. But one of my favorite tattoos on my body is this realistic butterfly done by Vince Carter (Obviously not the NBA legend of Toronto Raptors and New Jersey Nets. Ed) at 'DopeHaus Studio' (IG: @dopehausstudio). An incredibly talented artist and all around amazing person in general!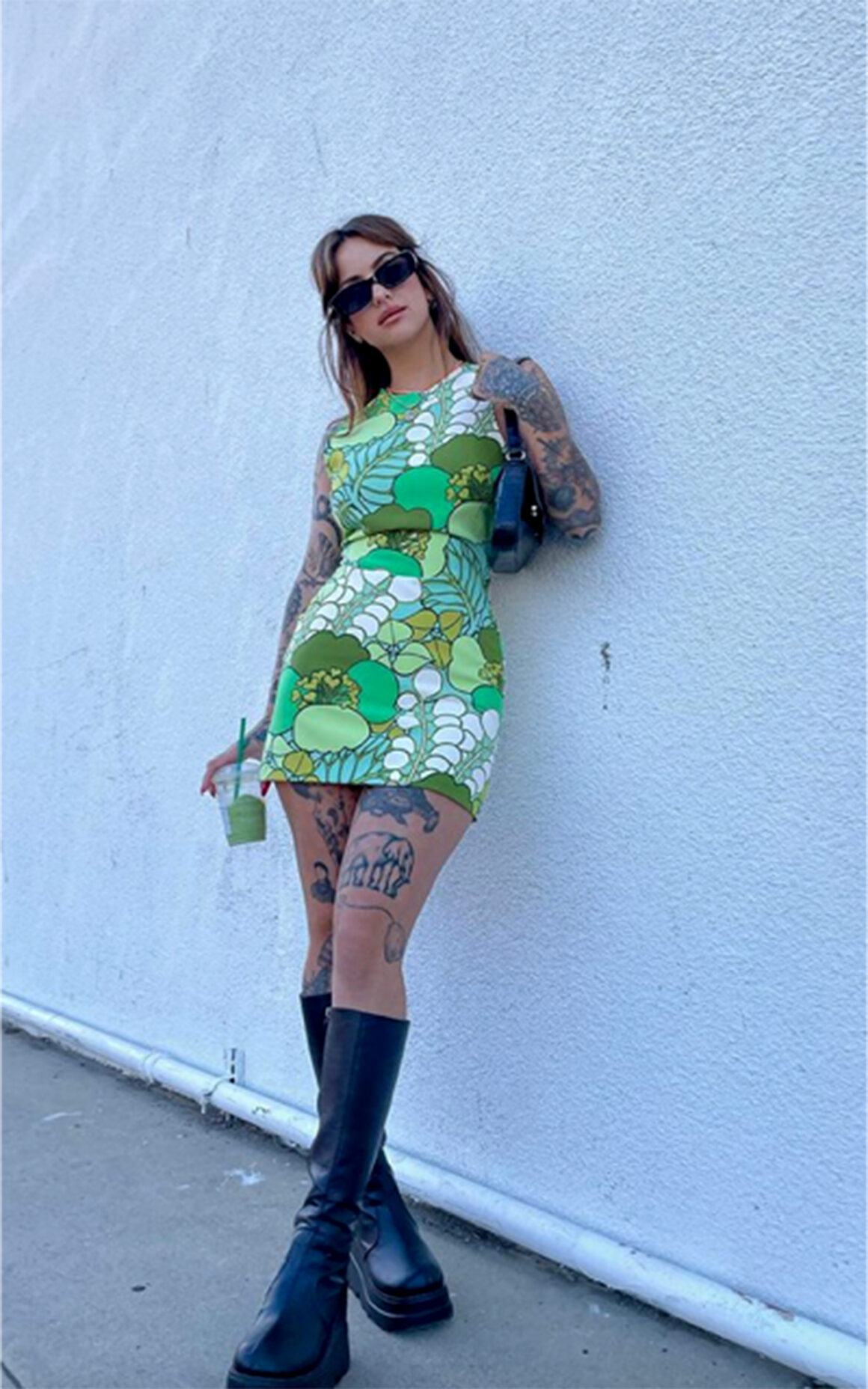 Since you're into dogs, do you have any tattooed on your body?
No dogs yet! I do have my pups name tattooed on me though, as well as both of my cats names. I definitely love dogs but I think I'm just an all around huge animal lover in general so I would love to get more tattoos dedicated to that or my plant based lifestyle in the future.
I saw an elephant on your left thigh. Why?
The elephant on my leg is actually one I did myself when I was 19. It's my favorite optical illusion by M.C. Escher (one of the world's most famous graphic artists. Ed). I am also super proud of how good it turned out considering it was the fifth tattoo I've done. Still a favorite for sure.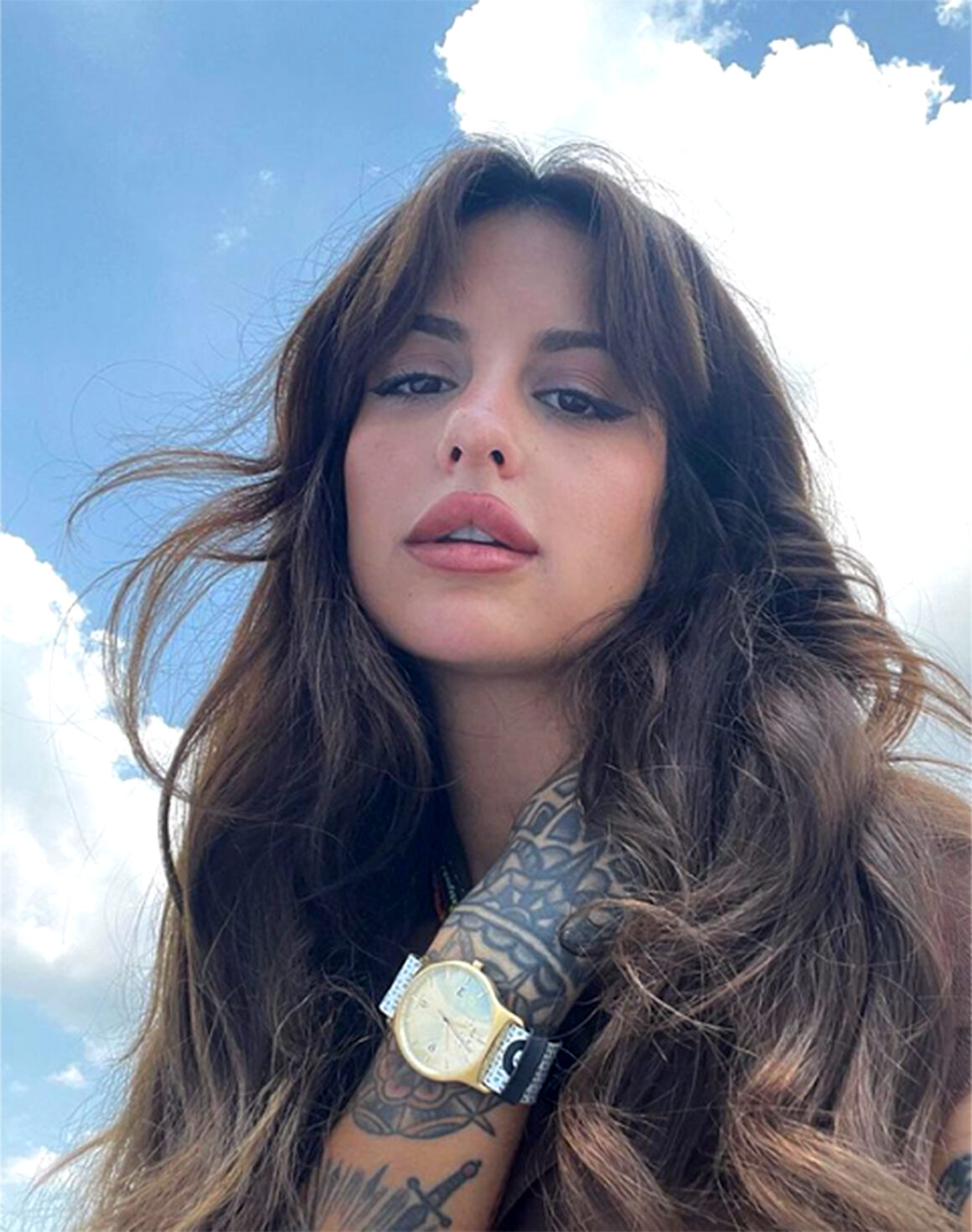 I liked that sequence of tattoos you have on the fingers of your right hand: a flower that little by little wilts. A piece of advice to never take yourself too seriously?
Honestly it's probably my favorite tattoo! Done by the great Seanfromtexas (IG: @seanfromtexas). I think the biggest thing I realized is that genuinely no matter what you do – there's gonna be people that don't like you. You can be the juiciest peach but there's a lot of people that don't like peaches.
So time wasted on trying to please people and fit into their box of what they like or don't like will never get you anywhere.
And life is way too short to dwell on anyone or anything in life that doesn't bring you just 10000% pure authentic Joy. And that power comes from within!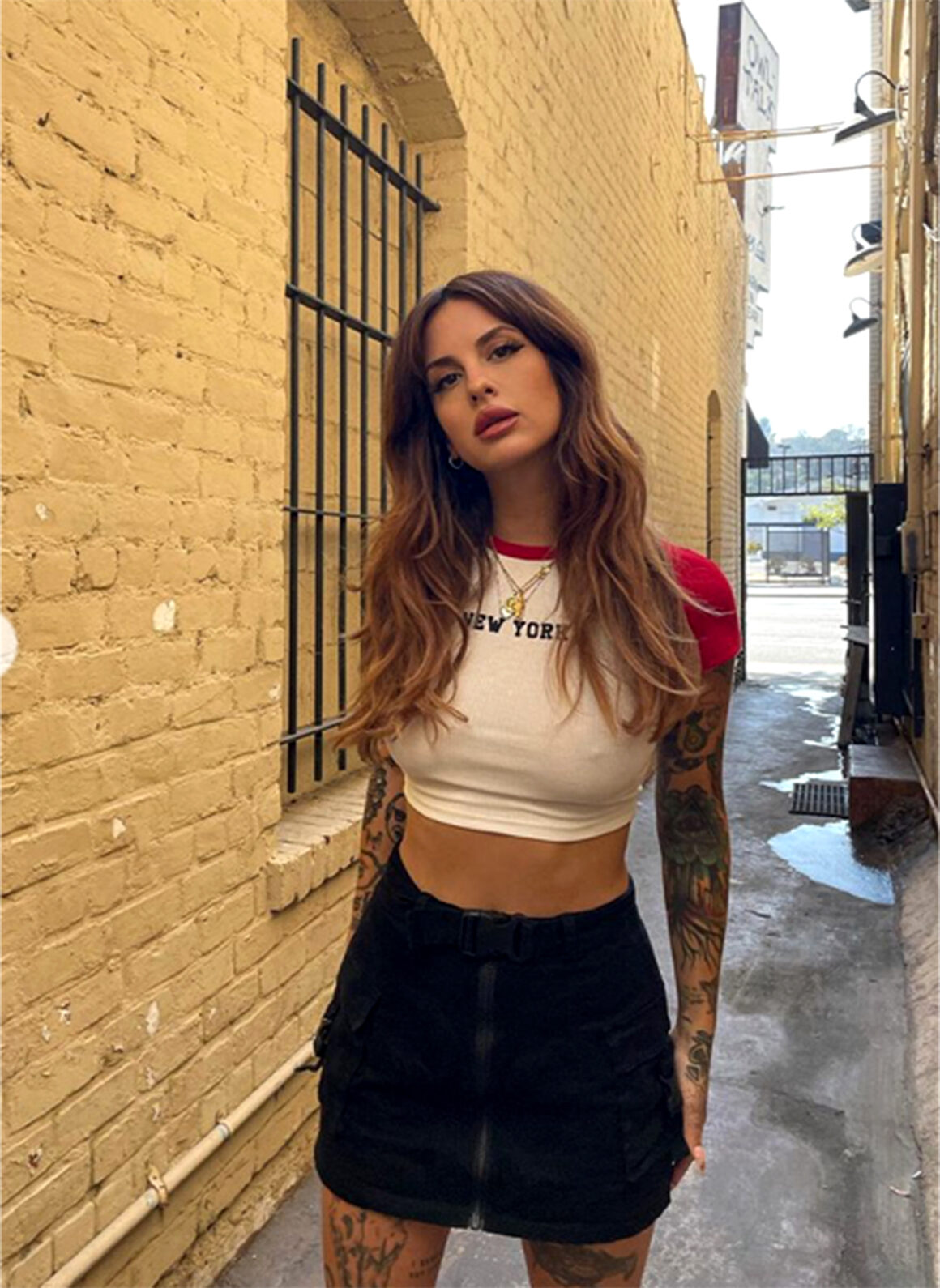 I can see you being very positive about life and knowledgeable about the subject…
Yeah! If you're not happy with yourself first, you never will be. So it's important to fall in love with your life. And take care of yourself as you would your best friend and be your number 1 prize possession. Just have the most fun and pure, real, blissful happiness as you can possibly handle. It's hard to get there, but once you do the self work you realize life is just really beautiful and simple. Life becomes really enjoyable and the stupid serious stuff slowly doesn't matter as much anymore. (smiles)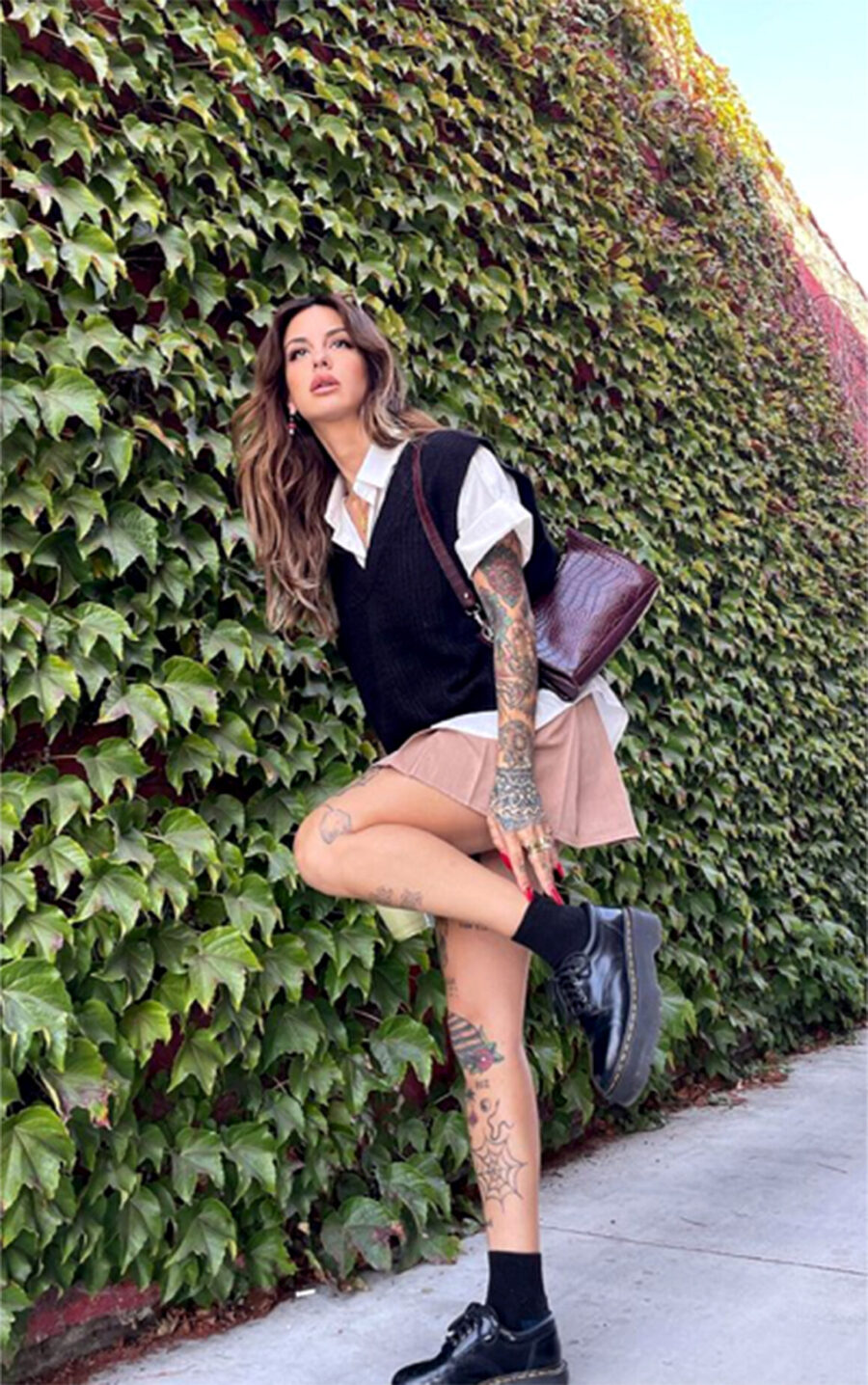 Do you have a special tattoo that you cherish among your entire collection?
I have my dads necklace tattooed around my right wrist. He's pretty much never taken it off. We're super close so it means a lot. I got really lucky with my parents honestly they couldn't be any cooler. I also have the whole left shoulder tattoo dedicated to my momma and have "Mom" tattooed as well. Hey, almost forgot! The charm on the necklace is an Iranian ancient Zoroastrian symbol called "Farvahar" that means good deeds good words good thoughts. Which is an important and meaningful reminder in general to just stay positive and be a good human.
Would you comment on this photo (see below)? What particular movie are you referring to?
The movie is called 'Stranger Than Fiction'! Genuinely one of the best movies of all time and super underrated. Will Ferrell brings Maggie Gyllenhaal who plays a baker a box of flour and confesses his love to her at that moment. And it's just perfection. You've gotta watch it if you haven't! That photo also looks like the tattoo is a disaster cause lighting but it looks perfect in real life. Trust me! (laughs)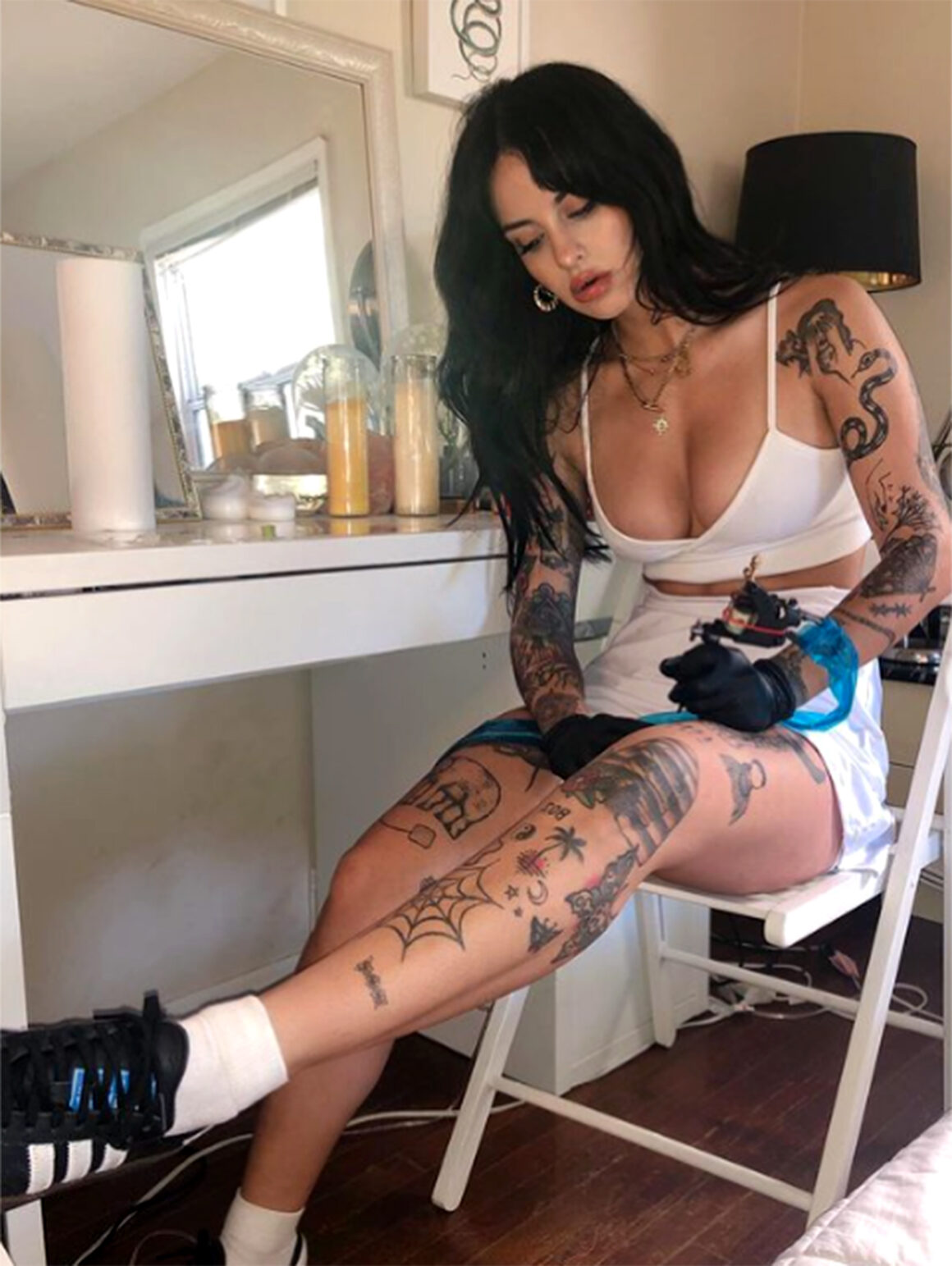 Do you feel more like a model or an influencer because of your nearly 3 hundred thousand followers on Instagram…?
Definitely not a model I wish! (laughs) But I do really enjoy doing shoots for cool brands and especially creating content for Instagram. It was a joy and challenge to try and grow my page and I'm super thankful for how far it's come and that now it's what I can do full time.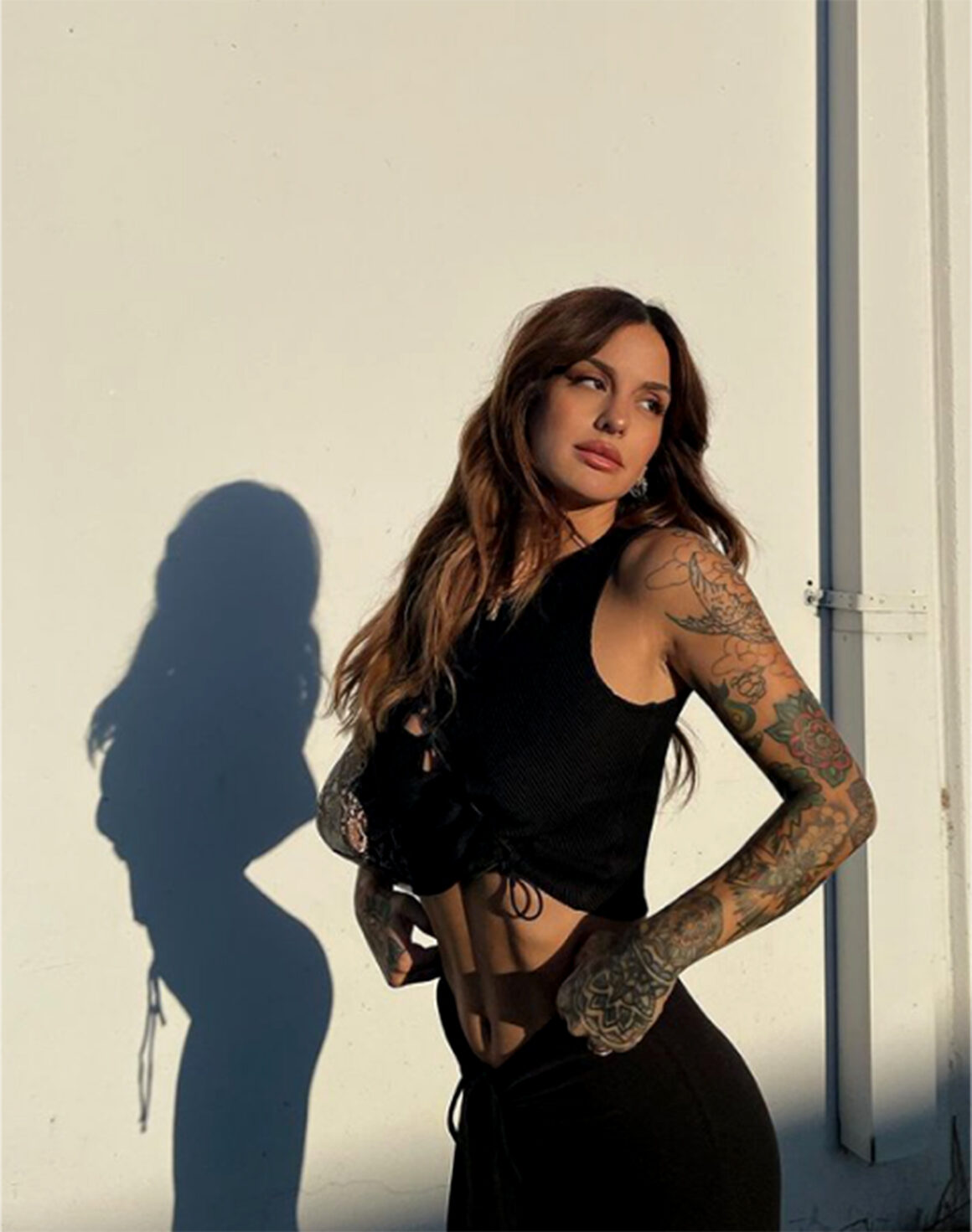 There's a lot of competition on social media, isn't there?
Yeah. It's a tough world on but I have some really incredible people supporting and following me and have made some friends for life from there so. I'm forever grateful, truly!