While waiting for their "Perpetual Chaos" album to be released on January 22, 2021 we talked a lot with the Spanish singer of this exciting Brazilian metal band.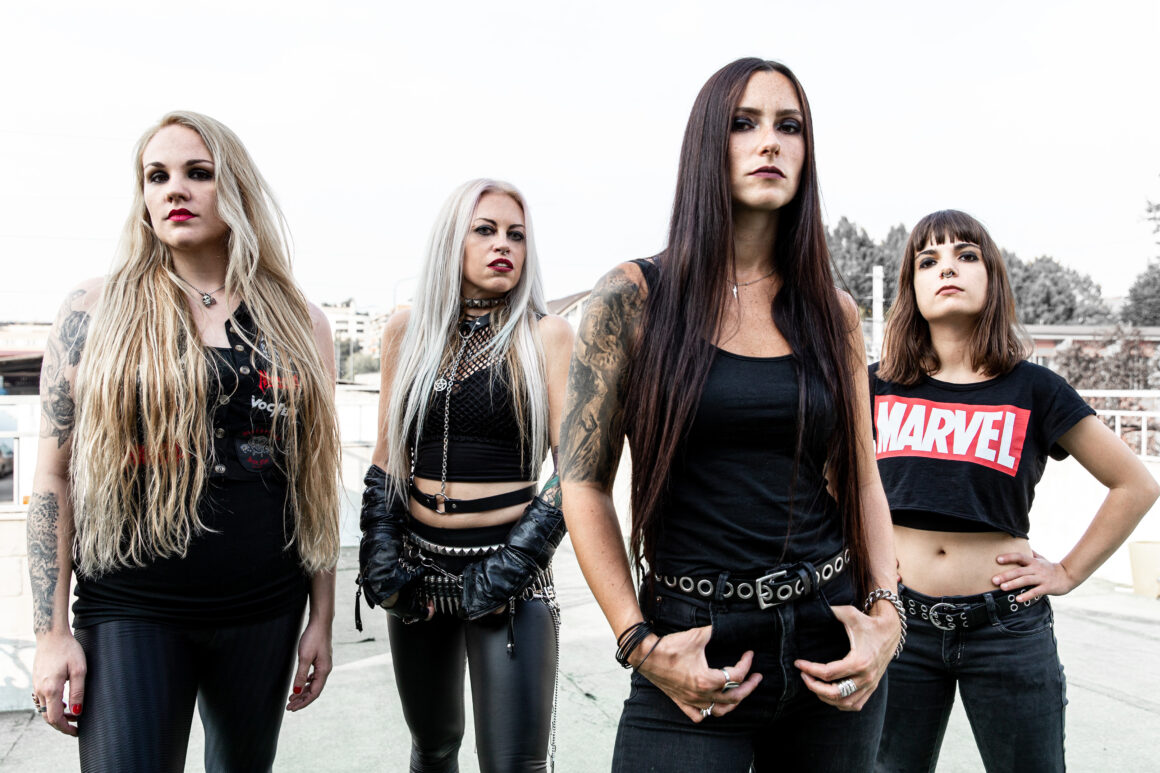 Hi Diva, did you develop your interest in tattoos and tattoo art before or after you joined your old band Bloodhunter?
I always loved tattoos but I had to wait until I was 18 years old because my parents didn't agree with my decision to add some ink to my body.
I joined Bloodhunter in 2013 and I think I got my very first tattoo when I moved to Madrid in 2011. When I started to live alone.
Do you remember your first time ever in a tattoo shop?
Yes! It was kind of weird because I wanted to try something pretty simple for the very first time. And I wanted my first tattoo artist to be a woman, so I searched many different studios until I found an apprentice. And yes, the final result was too simple! (laughs) I got a 666 in Ancient Greek on my wrist because it was the name of one of my favourite songs by Rotting Christ. The intense "Χ Ξ Σ (666)".
Could you describe for me the concept behind your left half sleeve? I see there's an ancient female statue…
Yes, it's Athena, Goddess of Wisdom in Greek Culture. I was starting my PhD 7 years ago and I wanted to create a composition that could talk about the whole process that I went through to find my identity as a woman because my dissertation talks about that.
So I chose the Athena tattoo subject to symbolize the path of knowledge and also because I am a big fan of Ancient cultures.
The tattoo artist suggested adding some owls (the Ancient Greeks represented Athena as an owl sometimes), and some flowers, in this case "eléboros" which were used as opioids in the early ages of Psychiatry, because I work as a Psychiatric Nurse.
If I'm not mistaken you are also tattooed on your midriff?
Sure! When Behemoth released their album The Satanist, they were selling merch with an image typical in alchemy, of one pyre burning. I always loved wanted to get some tattoos with symbols of my favourite bands so I went to the tattoo shop and asked for something like that.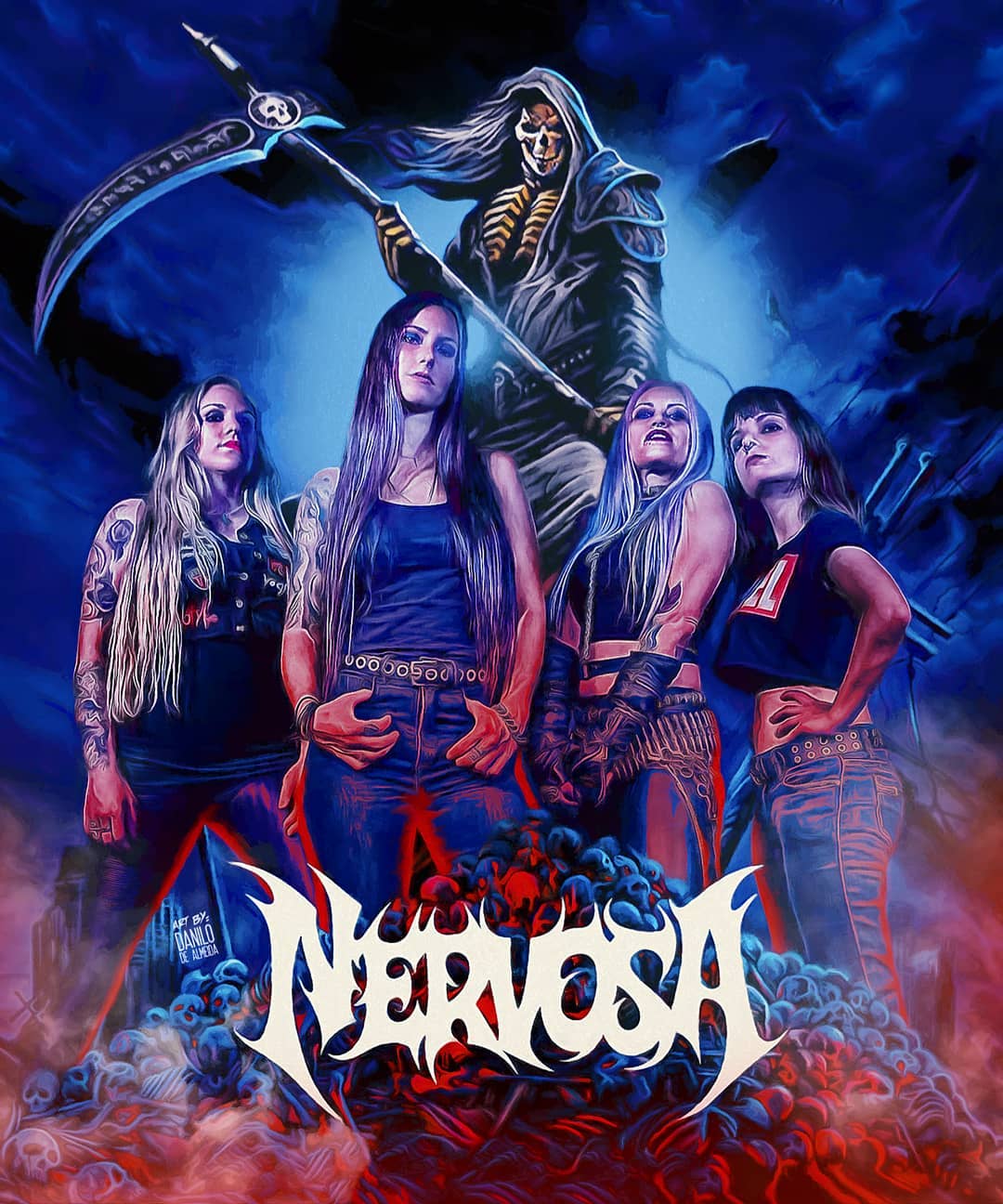 The tattoo artist told me that she would rather do her own approach to the design, so we started to discuss occultism, feminism and the symbol of the triple Goddess. And I immediately agreed!
Diva Satanica was the title of an old Arch Enemy song when they still had Johan Liiva as frontman. Is that where your stage name comes from?
Yes, that's it! When I joined Bloodhunter I was searching for a powerful name because I knew that almost everybody in the extreme metal scene had their nicknames (about devils and stuff like that). So I started to search in some songs that I knew and I came to this one that perfectly defined the attitude that I wanted to represent on stage.
Have you ever thought about getting yourself something in honour of Arch Enemy and Amott brothers, Michael and Christopher?
Yes, why not? Michael Amott is one of my favourite guitars players so probably someday I'd like to get a design with some tabs or notes or something like that. Michael rocks!
Did your participation with subsequent media popularity in "La Voz" (aka "The Voice-Spain") prompt any of your fans to get a tattoo in your honour?
I don't think so, but that would be awesome! (smiles)
The fun fact is that that was the very first time that my workmates and boss at that time saw me on TV with my half sleeve tattooed.
Do you have a trusted Spanish tattoo artist?
I decided that my body would be my museum or my canvas, so I wanted only amazing women to put their magic there. All my tattoos were done by women. I love Realism, so probably Laura Juan (she did my half sleeve) is my favourite one. I love the work of Jorge Becerra, he's a good friend of mine and one of the most talented tattoo artists ever. So probably he would be the only man that will add some ink to my body! (laughs)
Are you planning to get tattooed soon? Do you already have some ideas running through your head?
One of the first things that I will do to celebrate my next live shows with Nervosa will probably be to finish my half sleeve. Every time I get a new tattoo I try to convince myself that's going to be the last one. Because almost all my tattoos are big and it took 6-7 hours to finish them or even different sessions, and I suffered a lot! (laughs)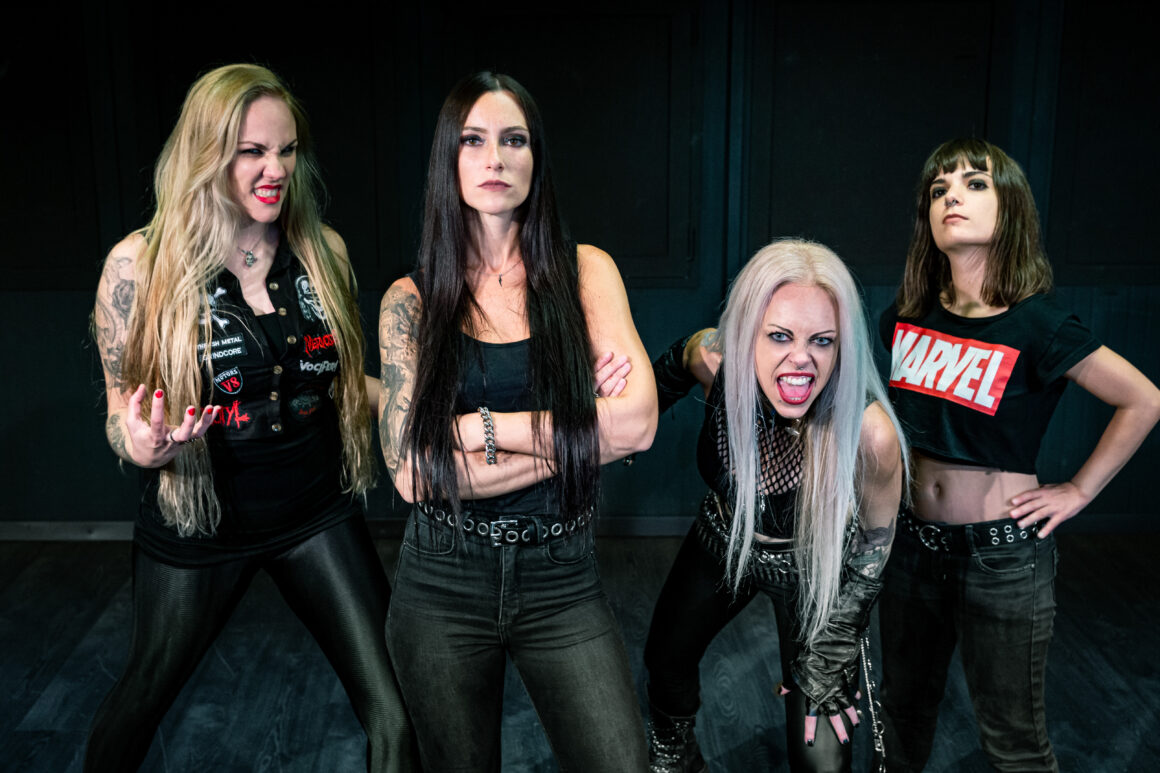 Are you sure of what you say?
Not! Some time after that I totally forget it and I start to plan my next tattoo. I'll never learn that lesson! (laughs)
Last question: could you give us a preview of Nervosa new album Perpetual Chaos (out next January 22 2021) with sincere words that come directly from your heart?
In my opinion, this is the most powerful and diverse album of the band. You'll never get bored with it, each song is different from the others. You will love it!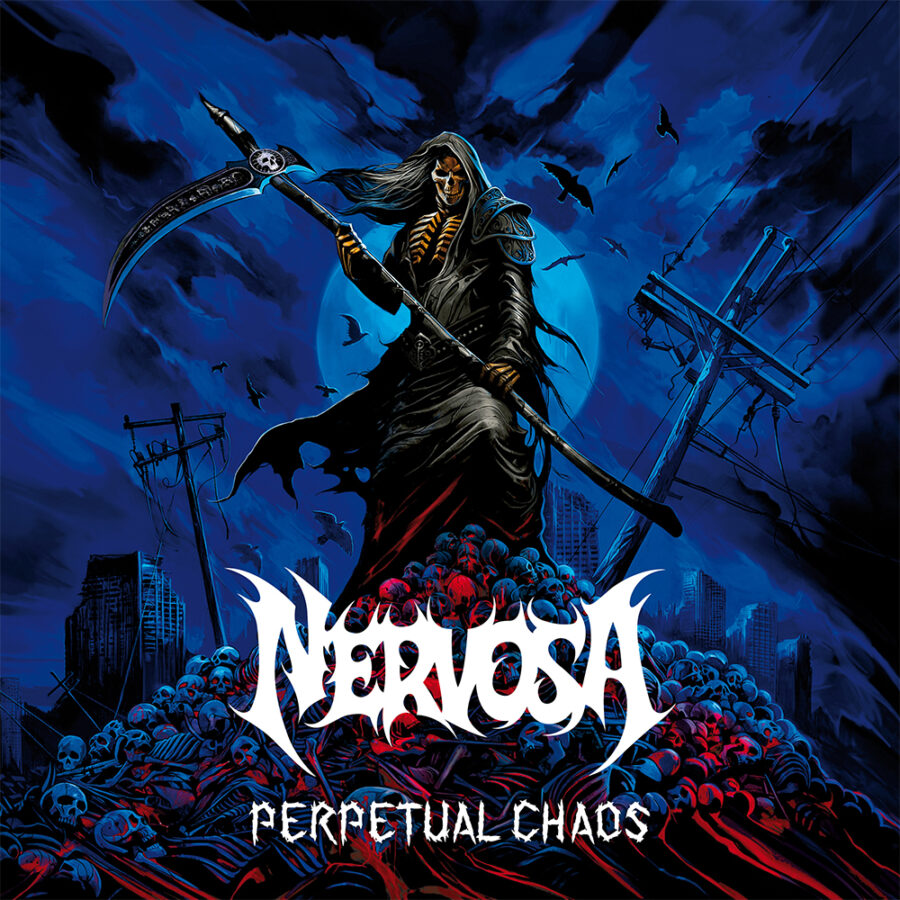 If you enjoyed our Diva Satanica interview, in an upcoming issue of Tattoo Life we will come back to talk about Nervosa again. This time speaking with founder/guitar player Prika Amaral. Don't miss it!