Let's get to know Debora Cherrys, the Spanish tattoo artist now famous all over the world for her beautiful and elegant Neo Traditional Style… In this interview she talks about her work, her "Girls" and her beautiful sketchbook!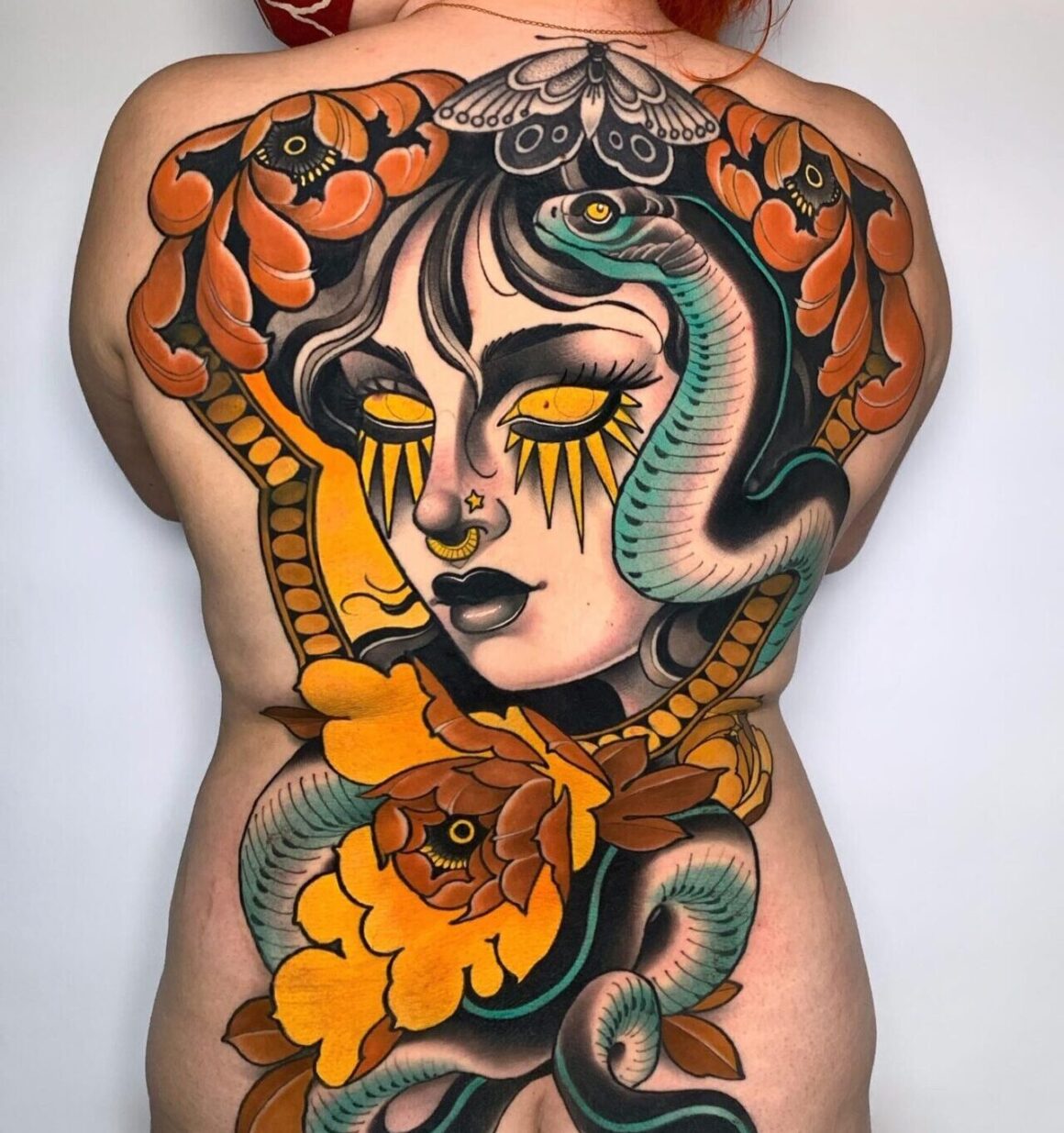 Would you like to introduce yourself to our readers?
Hi! My name is Debora Cherrys and I'm the owner of "La Mujer Barbuda", my tattoo shop, with Adri (my husband). We live in Madrid (Spain) but we love travelling around the world.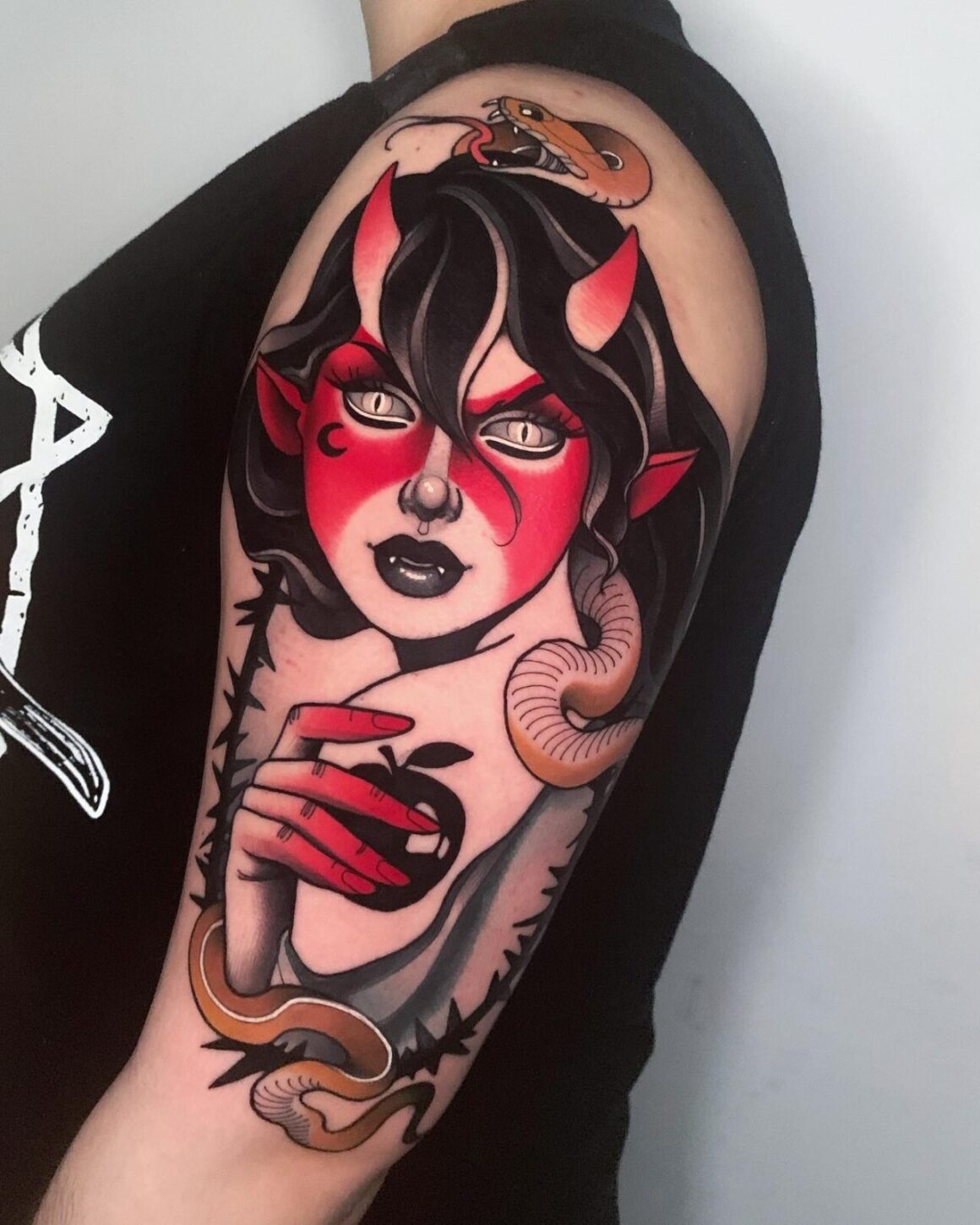 When did you start tattooing and how would you define your style?
It was almost 10 years ago. I was an interior designer, after studying Arts at university. When I met Adri he thought I needed a change and he taught me how to tattoo. I had an apprenticeship with him, and in a tattoo shop, for a few years… but just before I started tattooing, I discovered the work of some tattoo artists like Emily Rose, Alix Ge, Justin Hartman, Sam Clark, Alex Gotza… and I decided to start with Neo Traditional style.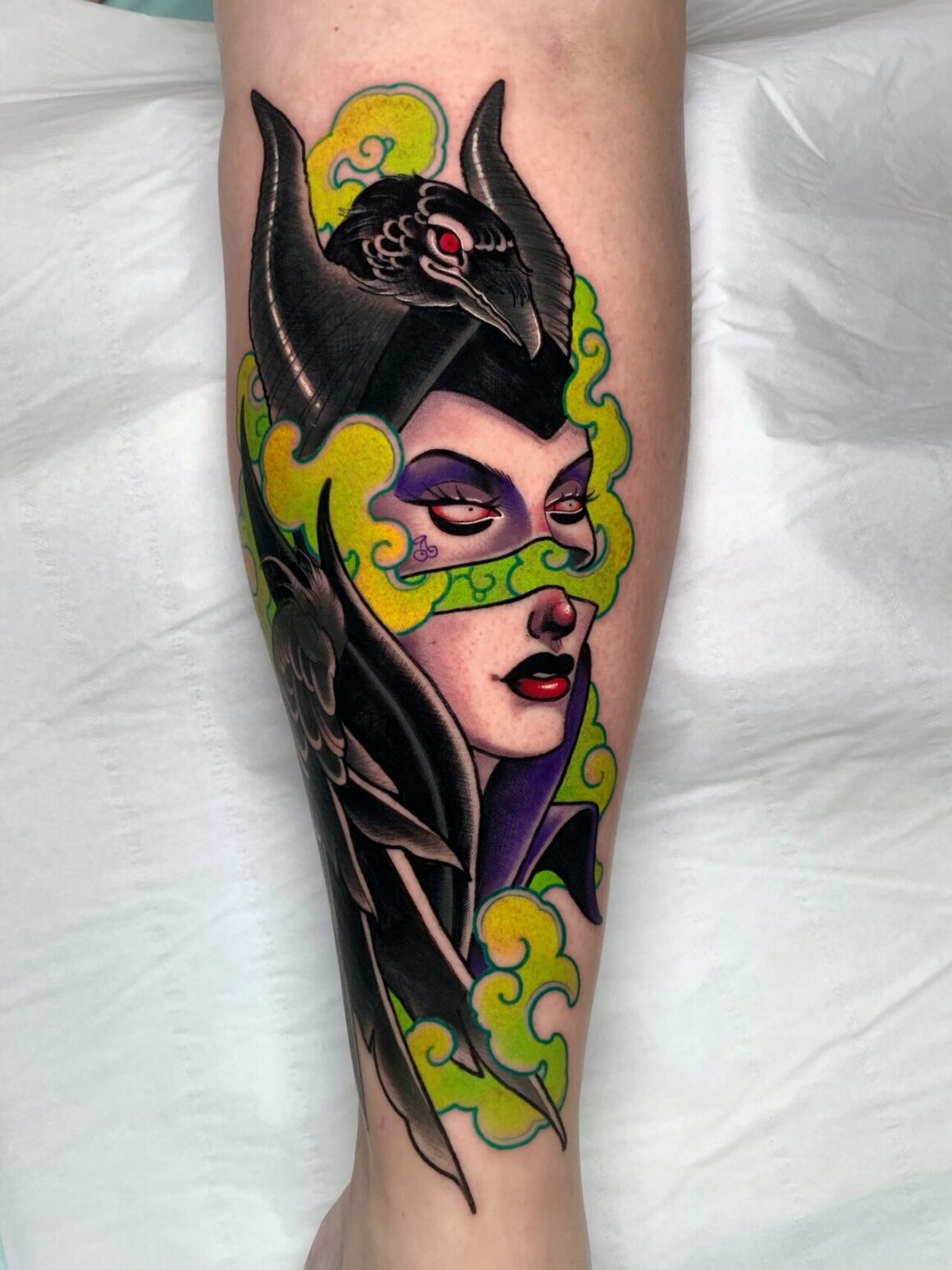 Did it change over time?
Yes of course. And still does!!! But I think this is completely normal. Everyday, every year, I am inspired by many things (other tattoo artists, art in general, music, cinema, nature, beautiful places…) and my designs change with me. But in tattooing, the most important change is trying to do solid and lasting tattoos, to guarantee the quality.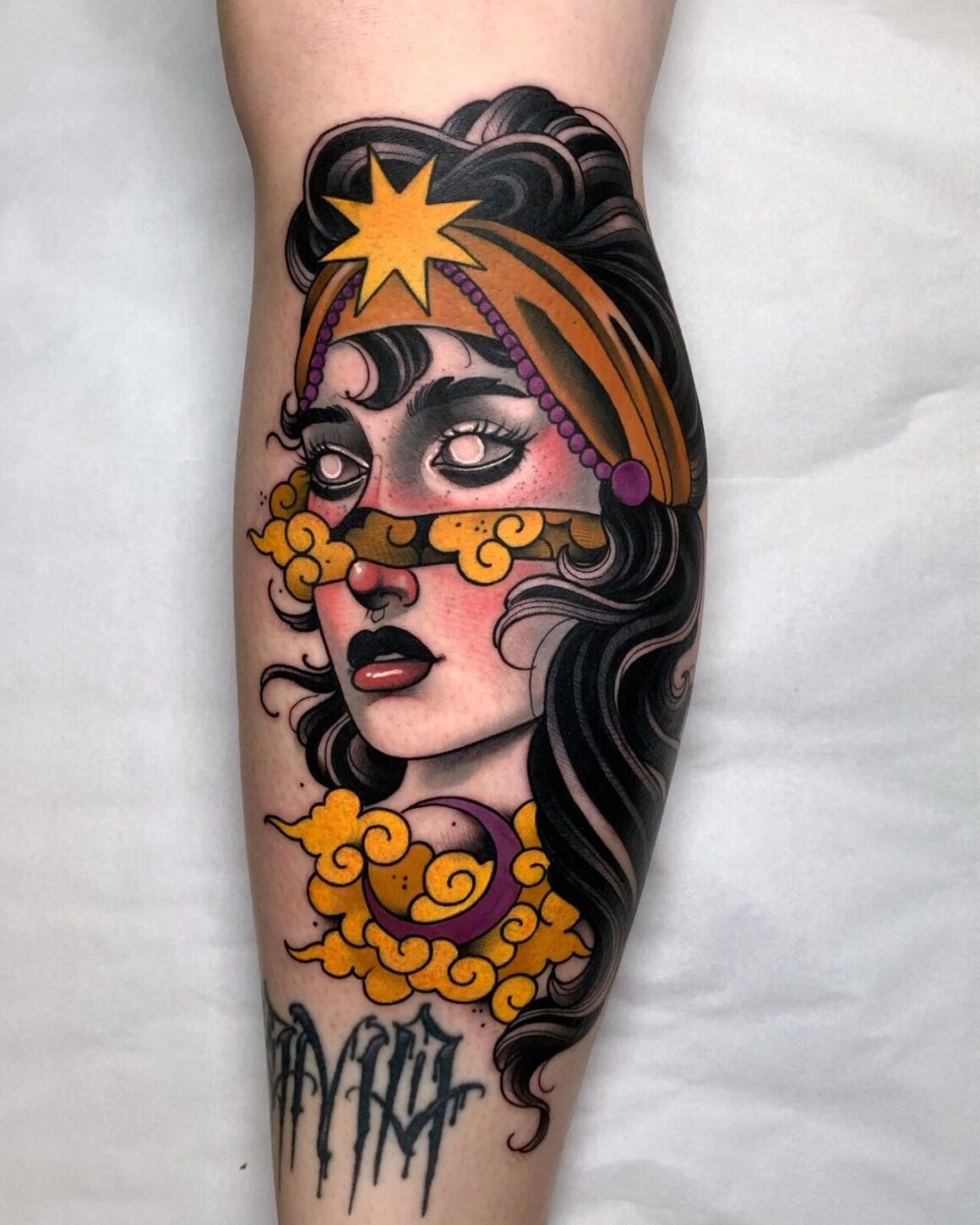 Is it important for you to also paint and draw, beside tattooing?
I have been drawing every single day, since I was a child. If you practice everyday, it is easier to draw and express what you want. The same happens with paint, but I can't do it often… In my case I need much time to paint and a private place. If I work 6 days per week tattooing, I don't have enough inspiration to paint during my only one day off. I was painting during the quarantine and I'm thinking about changing my routine: maybe three weeks of work per month and one week of painting… The truth is that I miss painting so much.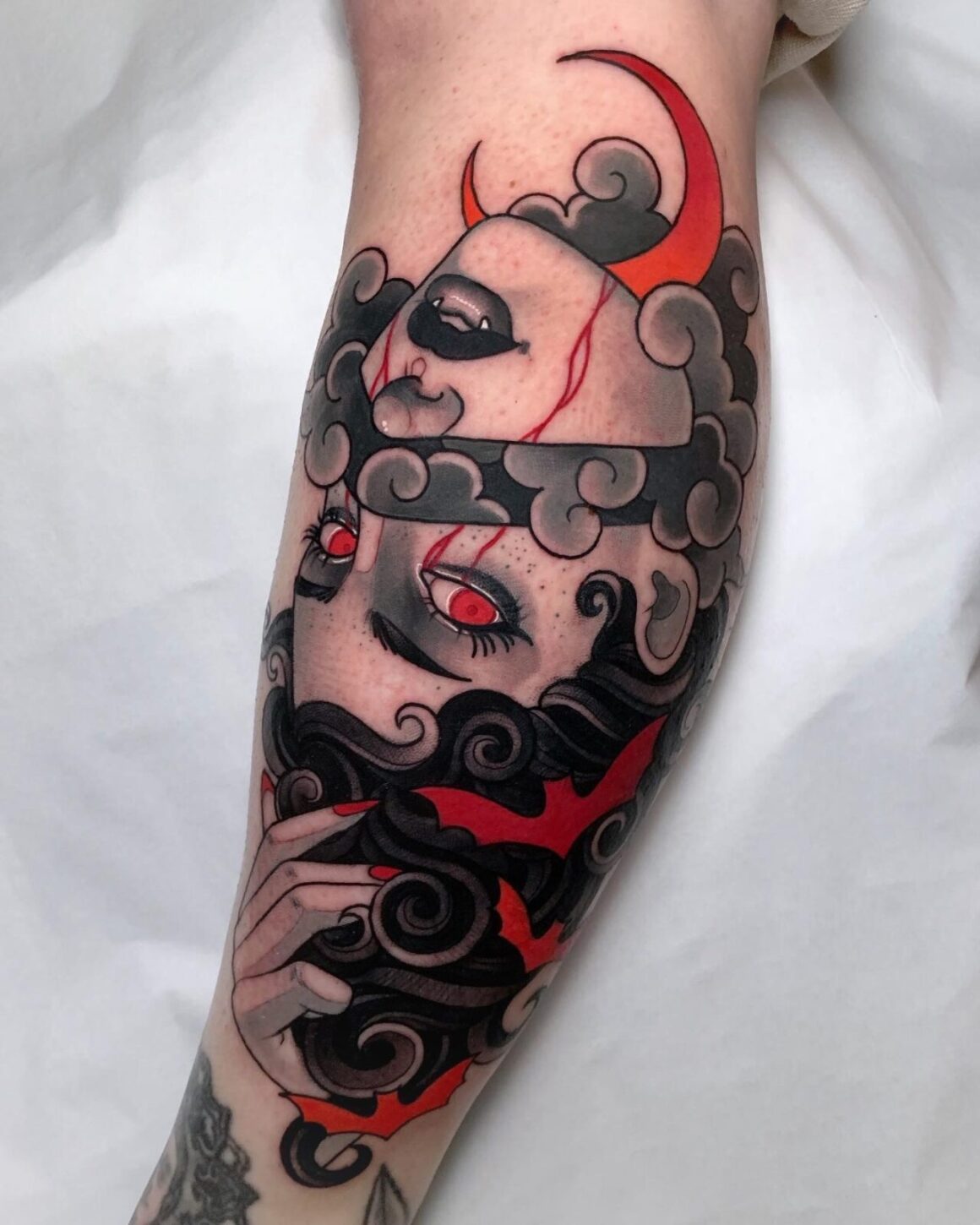 What are your favourite subjects?
I love drawing and tattooing women. I feel super inspired by this theme and I will never get bored to draw compositions with a woman as main character. I love to do tributes to powerful women, mystic themes like witches or goddess, mythology themes…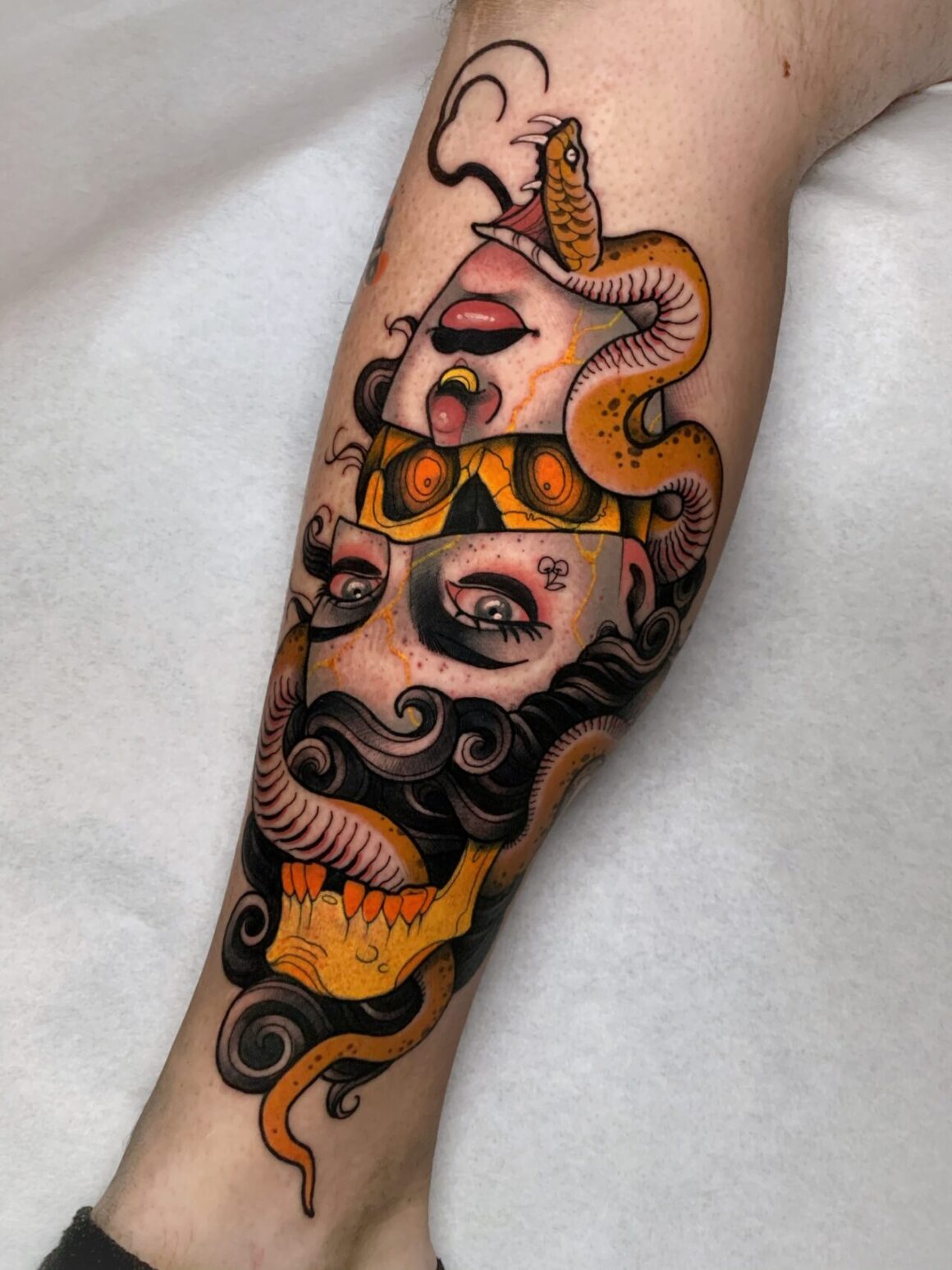 And what about techniques?
I love clean tattoos and compositions. I think it is really important to draw over the picture of the placement, to adapt the shape and the size to the body. I learned that "less is more" in a tattoo. Simple ideas and colors are better to create solid and clean tattoos.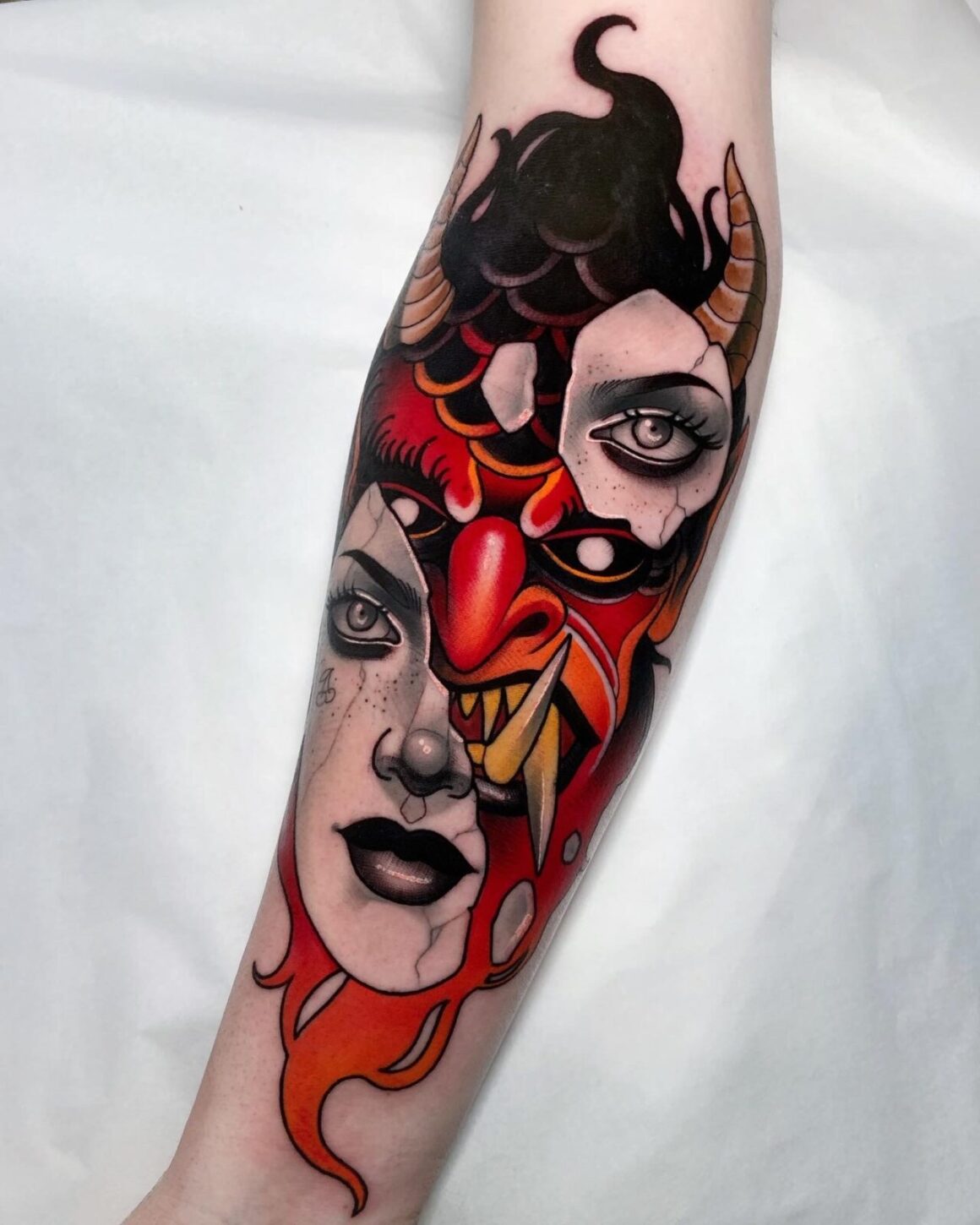 Where did the idea of this digital eBook come from?
I always thought about doing a sketchbook and finally, talking to my friend Miki Vialetto, he gave me the opportunity to create one. I would like to show to people how I prepare my sketches for a tattoo. For instance, I never put colors on my sketches, because I don't need to choose them ahead, as I prefer to improvise and choose them with my clients.
What are your projects for the future?
I hope I can start travelling soon, because I miss so much visiting other countries and seeing all my friends around the world. I would like to do a tour in South America, it should be beautiful! And I hope all my friends could visit my new shop and have many guest spots there. I love doing collaborations with other artists so that is a great opportunity.