We got to know better Morten Andreas Svensson, aka Mortyfer, a brilliant, dark, supernatural inspired Norwegian tattoo artist and illustrator.
Let's start with an easy question: how is it that Morten Andreas Svensson (your real name) turns into Mortyfer and starts getting interested in tattoo art?
Series of random events I guess. Ended up getting an apprenticeship 15 years ago when I was in a shop trying to book an appointment for a tattoo for myself. Been drawing as long as I can remember, that also helps.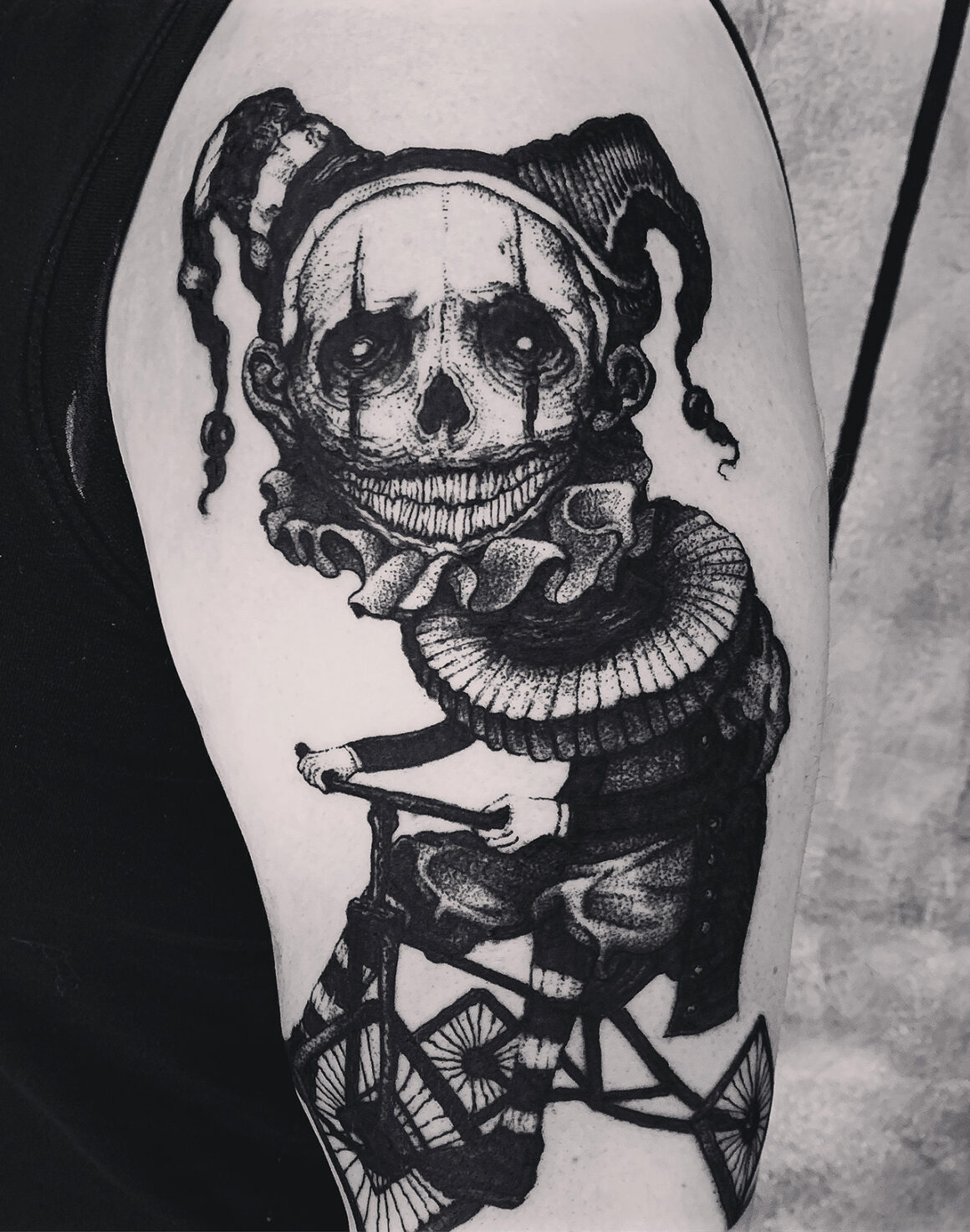 Always been interested in the craft and tattoo art since I was a teenager. I felt like I was very lucky when I got asked to be an apprentice and I'm so very, very grateful for that and always will be.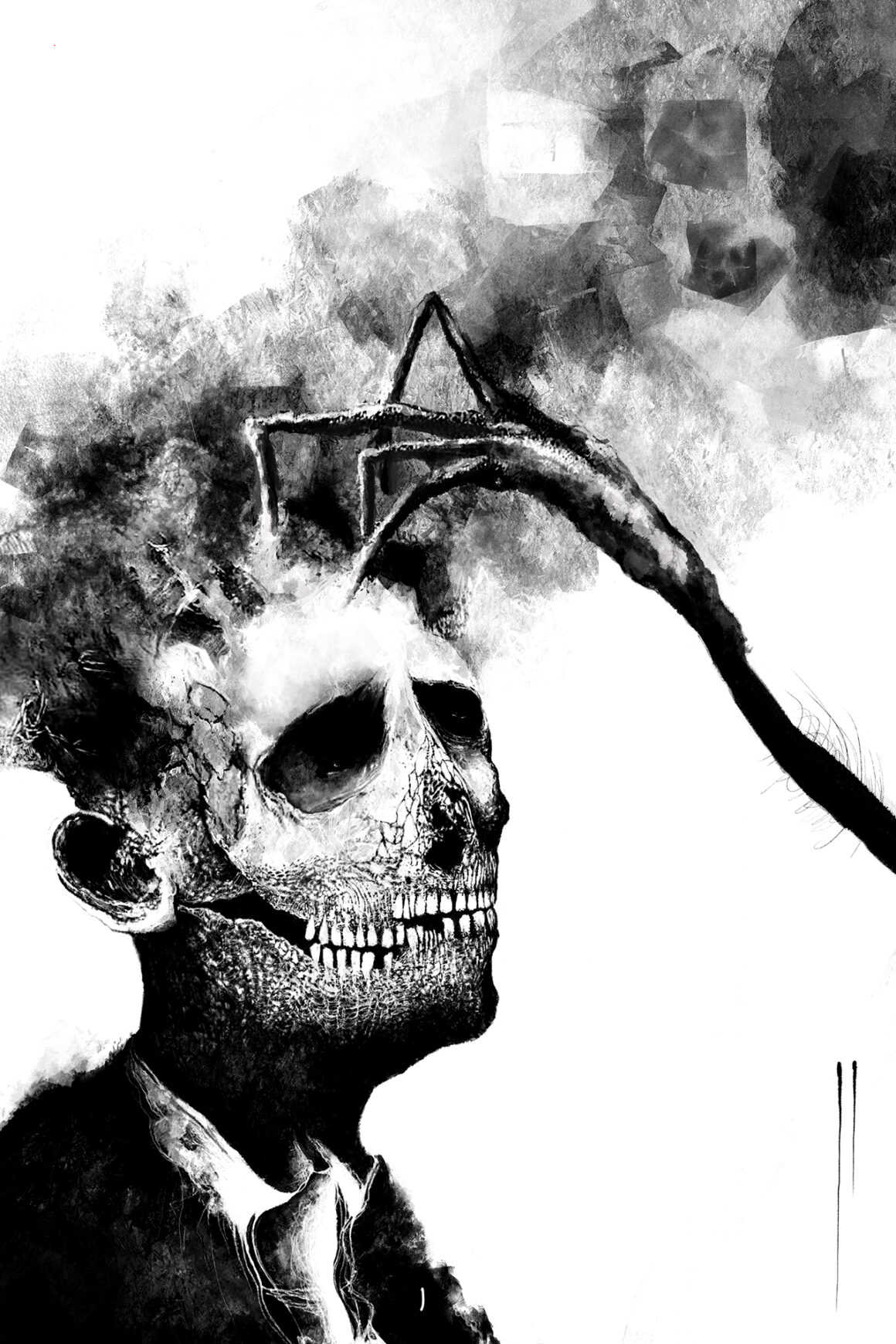 Do you think you've had teachers in your life, someone you feel you should thank? Or is Mortyfer – as I read somewhere – a "self-taught" person?
I have a lot of influences in art, mostly painters. Beksinski is huge for me, same with Wayne Barlowe and Allen Williams. There's tons more I could mention, they are all so inspiring in so many different ways.
I should give a huge thanks to Birdie from 'Stay True Tattoo', he is a living legend and a genuinely warm person.
Also Kriss "Skallebein" Sørensen (now "Moonshine Tattoo"). They took me in and gave me a chance at tattooing and to make a living doing what I love.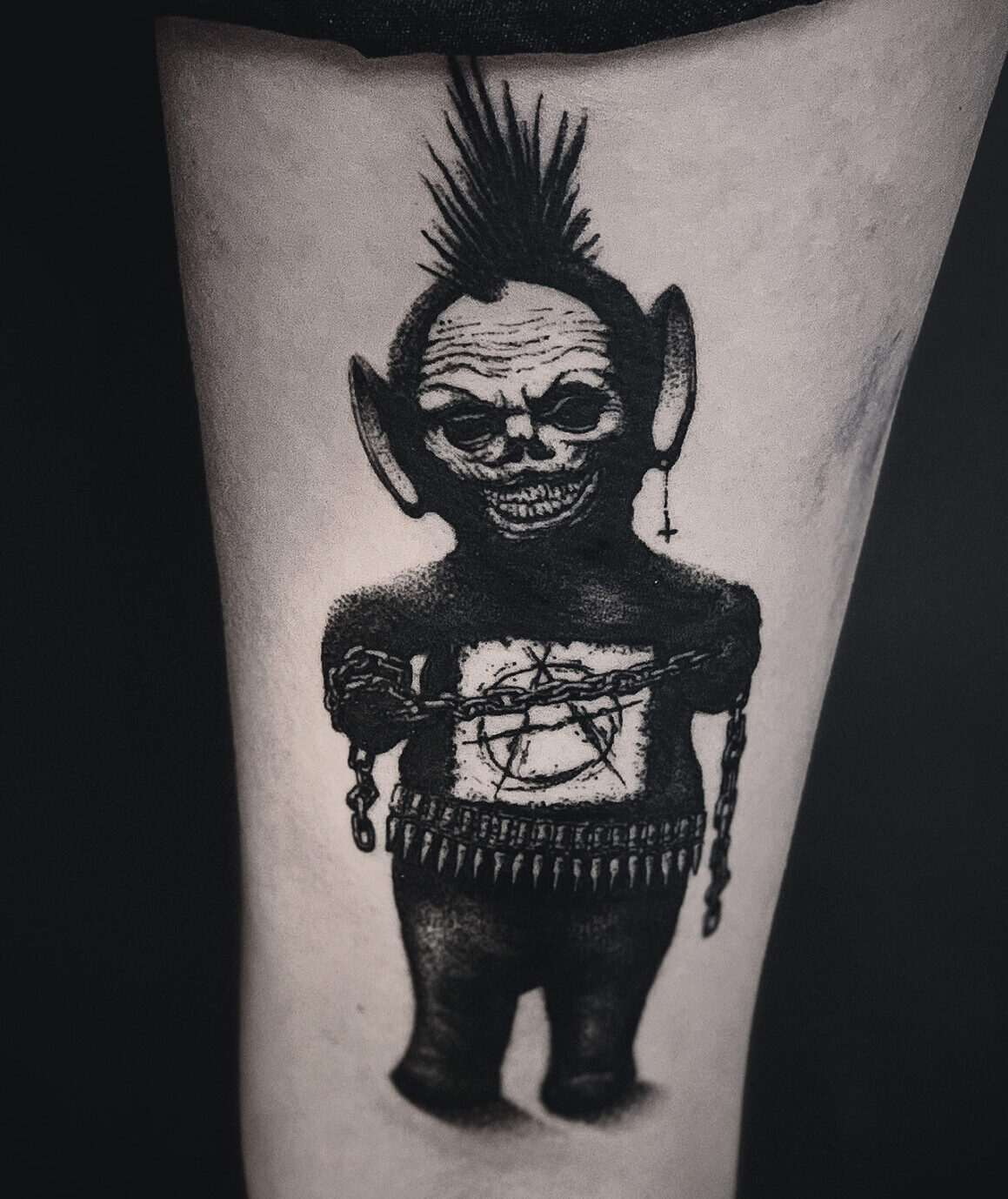 The homepage of your official website Mortyfer.com is of really great impact. That creepy black'n'white walk in the woods is 100% pure Norway. How did you come up with the idea? Was it a kind of tribute to the black metal movement?
I don't really know to be honest, it's just like with everything I do – it's just a feel and striking some kind of nerve. Extreme apathy.
It comes very natural to me, but it definitely took me a long time to get here.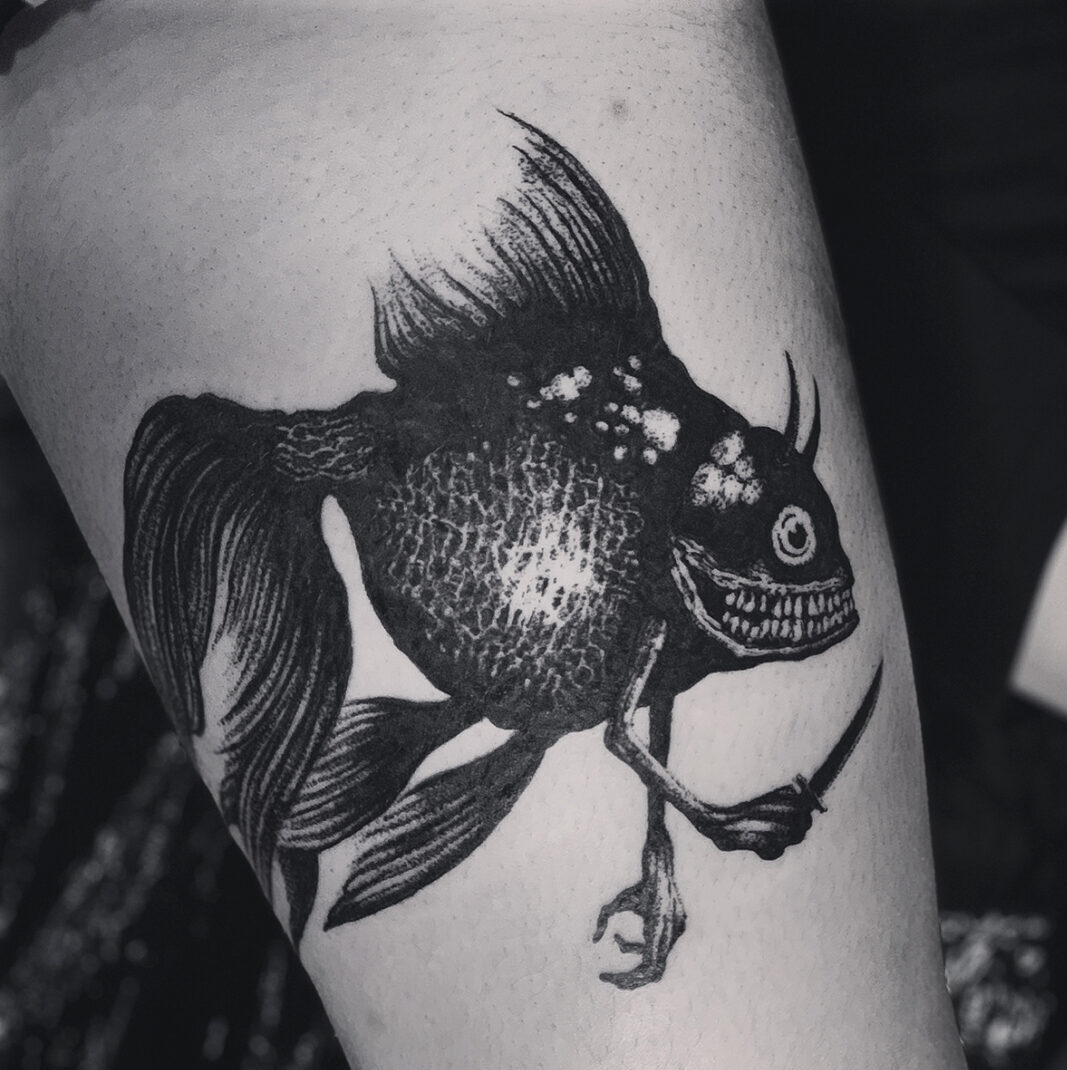 There's a very fine line between making something that someone resonates with and makes it relatable, while being genuinely creepy in a clumsy kind of awkward way without it being too corny or "cool". F**k cool! (laughs) I like black metal so it's probably in there subconsciously yes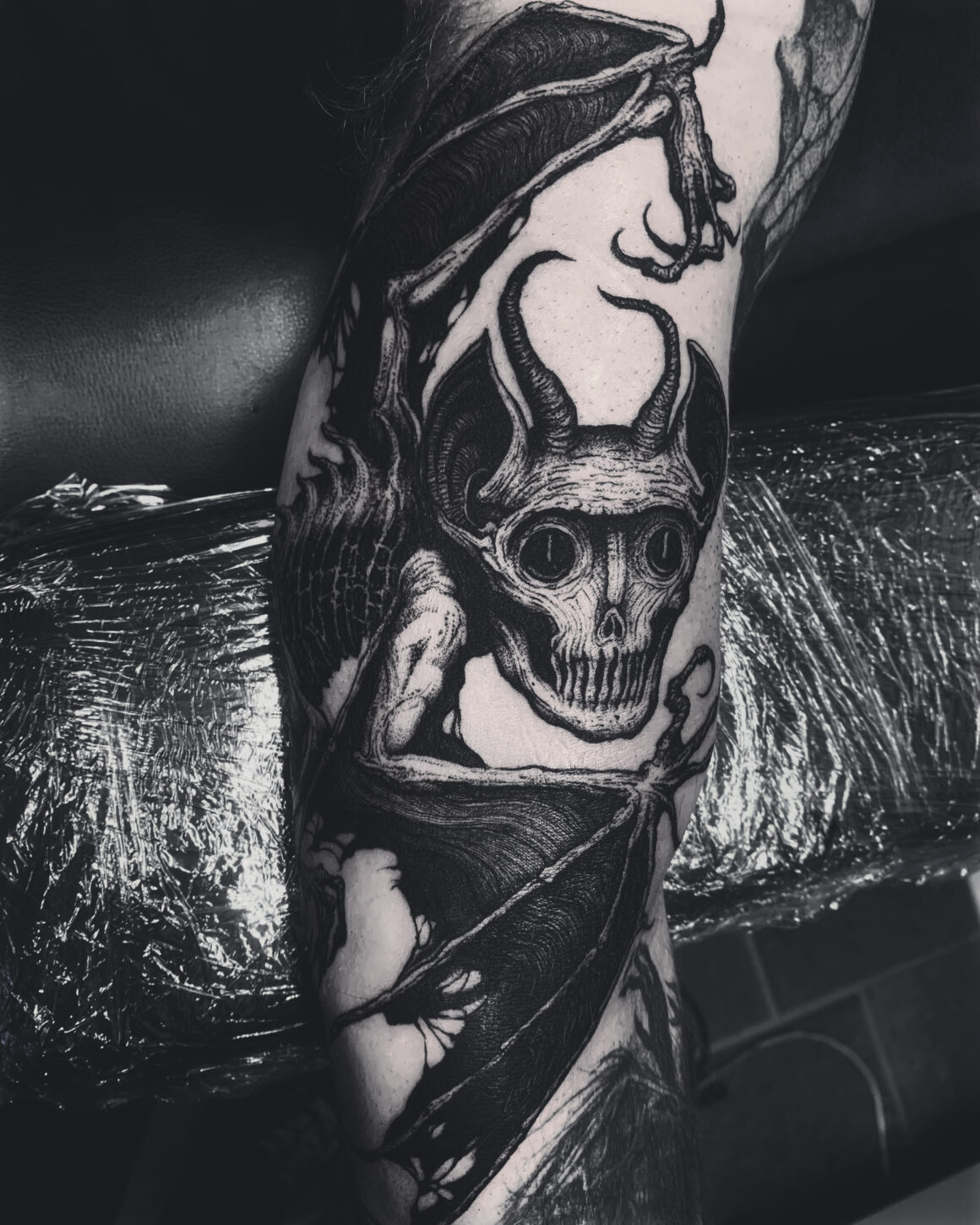 Yours are not tattoos. Let me explain: they are dark, supernatural works of art that you first draw and then transfer onto skin without any point of reference. Yours is not an established style, but Mortyfer's style. Is that correct?
It's how I normally like to do it, when I have the time. Draw a finished piece – post it – then book it. I think it helps a lot of people that maybe aren't that good at drawing or visioning things on canvas themselves, or don't really know for sure what they're after before they see it. I try my best to be original and go outside the box.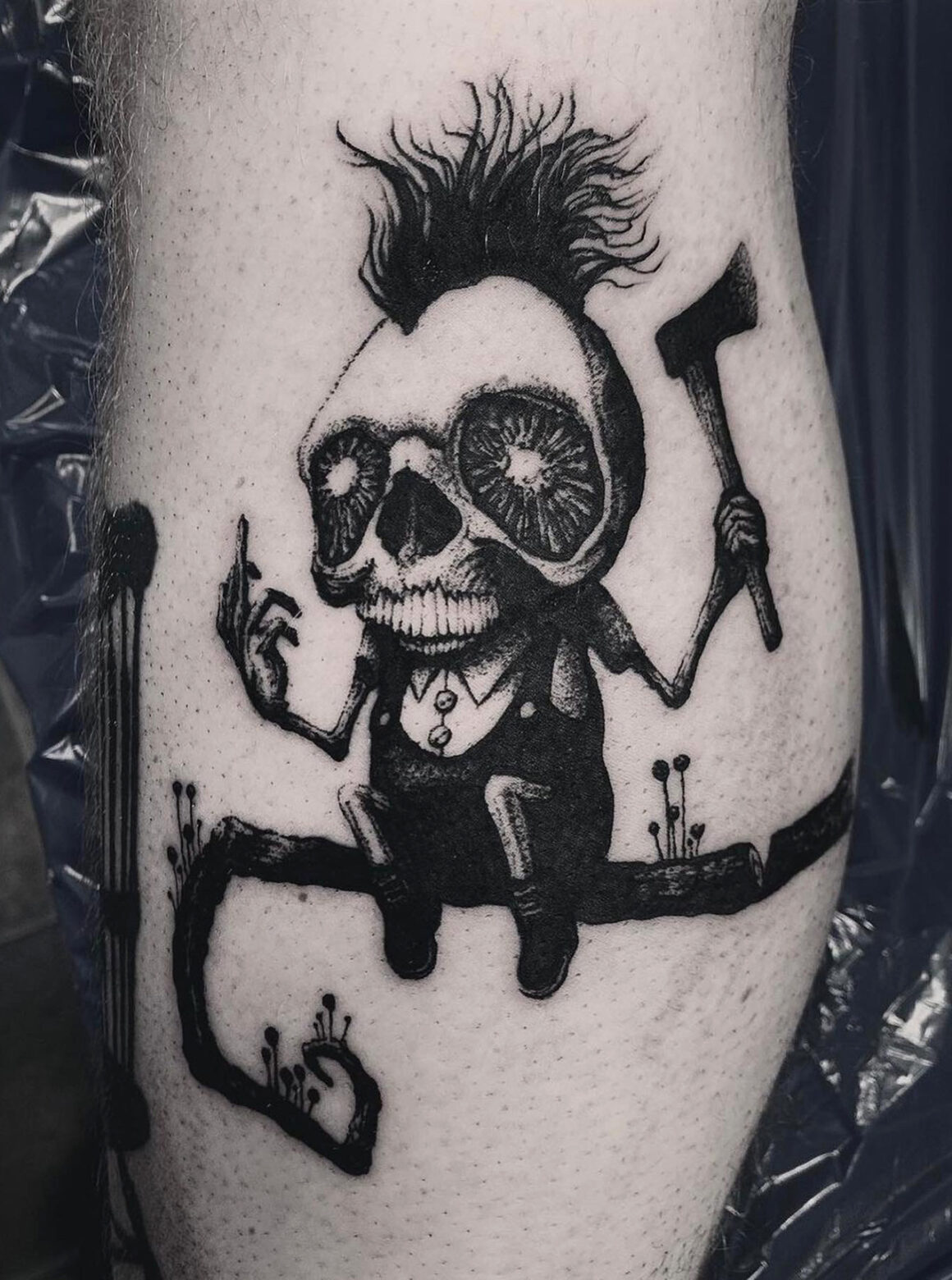 What is your relationship with customers?
I'm so happy and grateful to everyone out there getting tattooed by me, that I can just draw something and it'll be booked and tattooed is just insane to me. I don't try to follow any style or reference in a technical way, I just do things how I want to do them.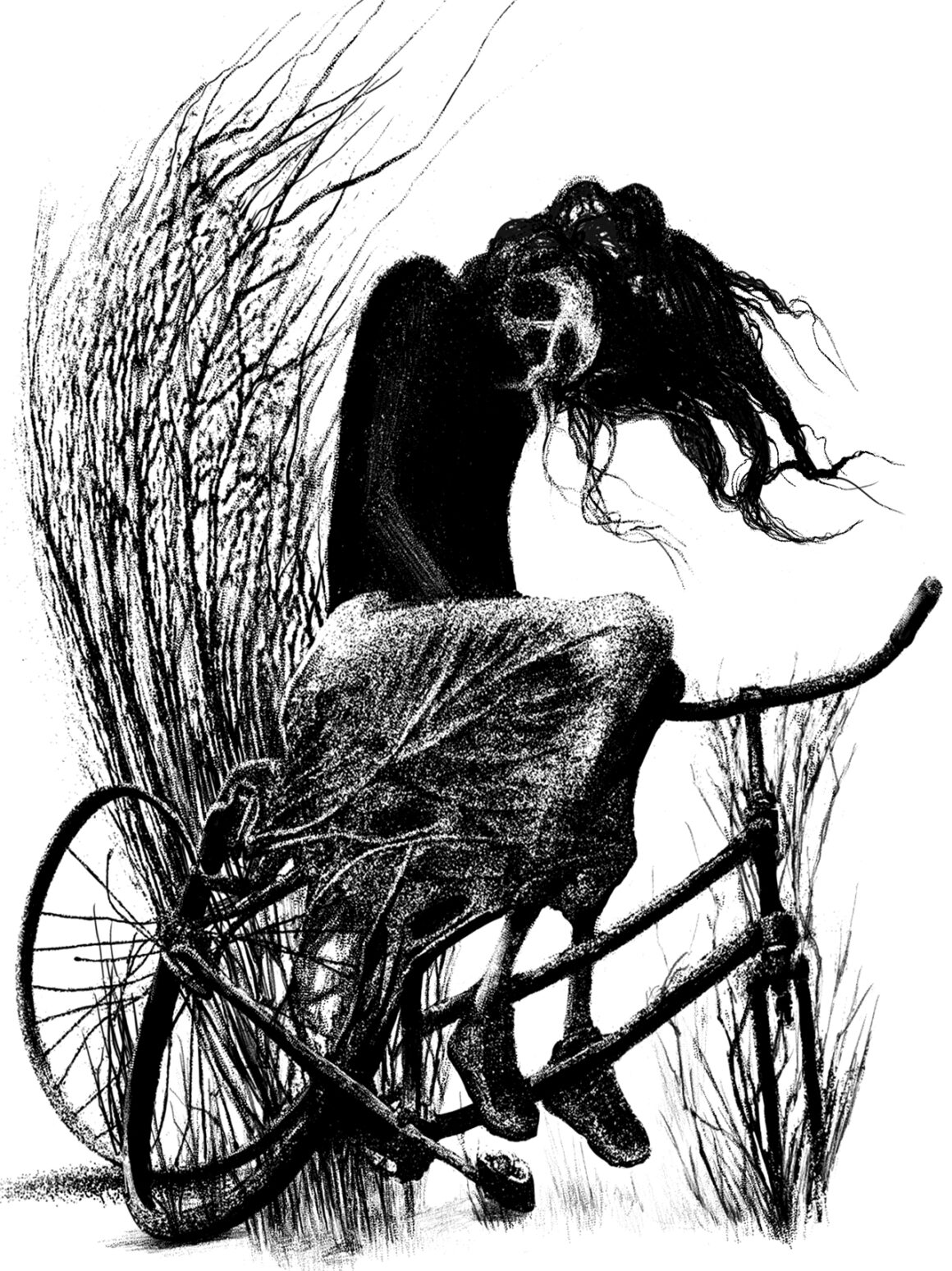 That's why my imagery is so varied as well I think. From "dead" floating horses one day, to insecure creepy characters on bikes with square wheels, to a dead sun or just a flower another day. Doesn't really matter what it is as long as it feels right.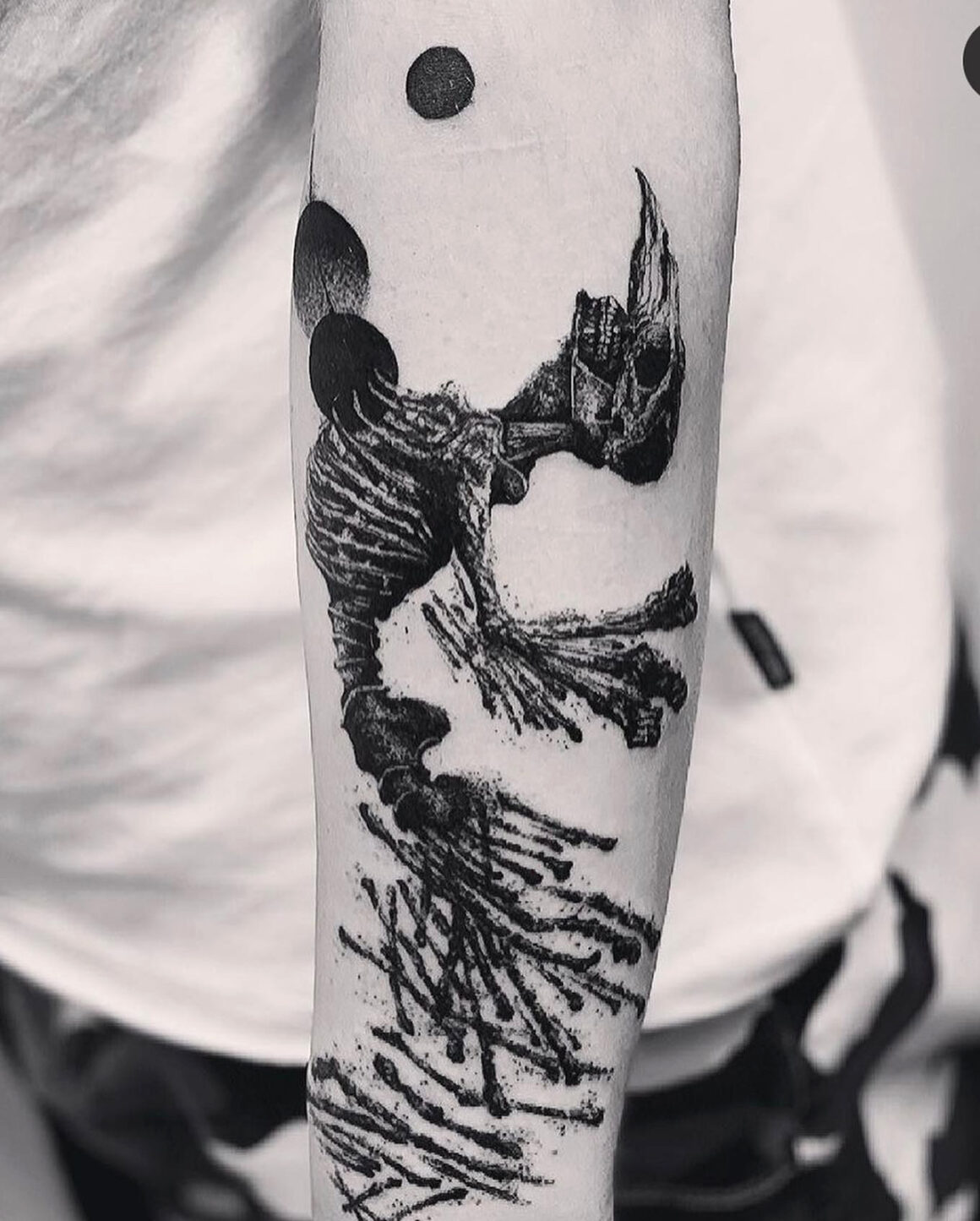 Do you consider yourself a more effective tattoo artist in small pieces, or would you never shy away from tattooing full sleeves, whole legs and full back pieces as well?
I'd love to do more bigger pieces, it's just more normal for most people to pick smaller/medium pieces, naturally. I do all of the above, but yes, I'd like to do it even more.
I should draw more finished big scale pictures to be fair.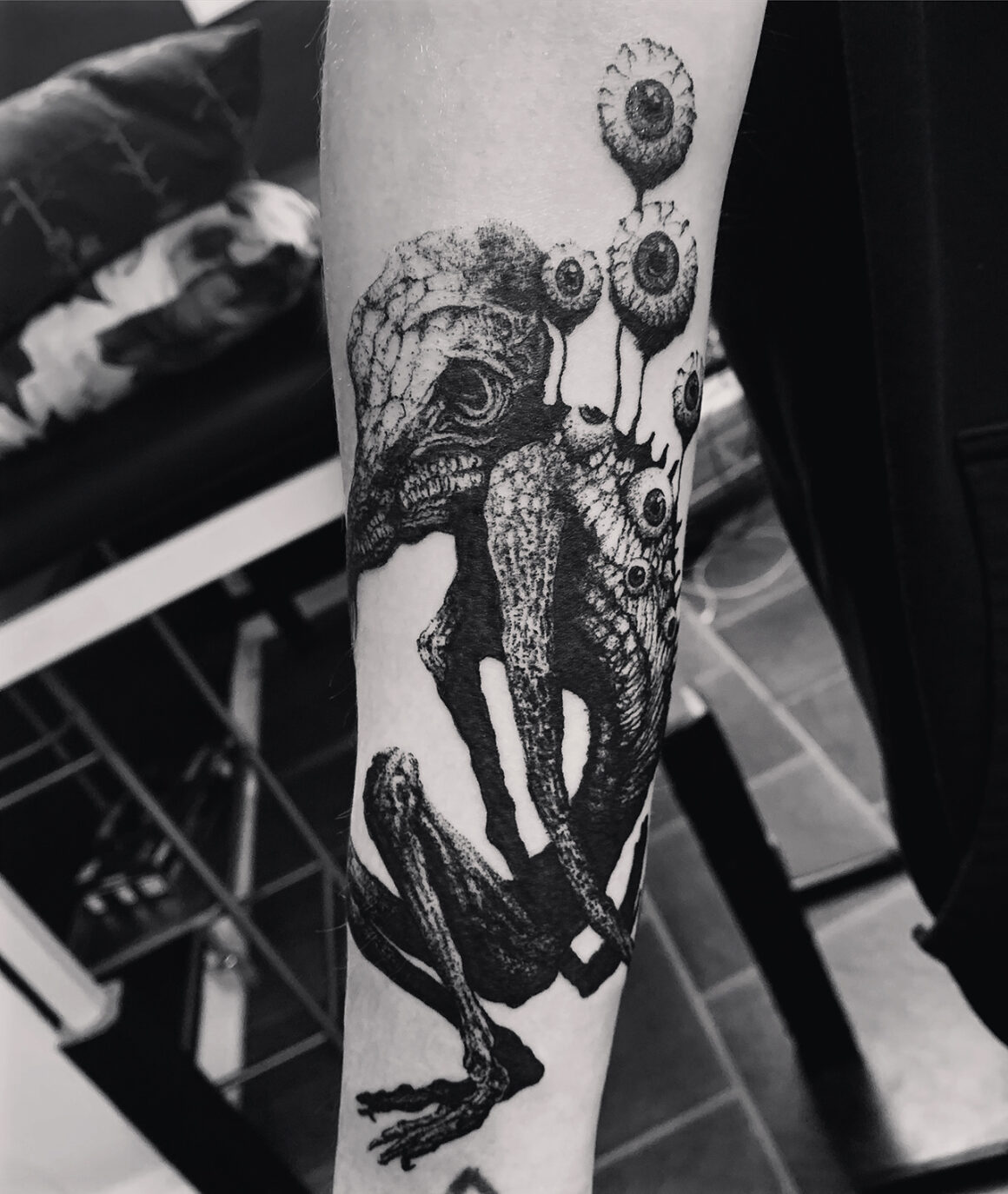 Will you reveal the band with whom you found it best to collaborate on artwork?
Hymn – 'Meditative Gargantuan Riff Metal'. Shaving The Werewolf – 'Disagreeable Music for Disagreeable People'. Saever (Sâver) – 'Heavy, Spaced Out Darkness'. All of them are amazing underground bands here in Oslo.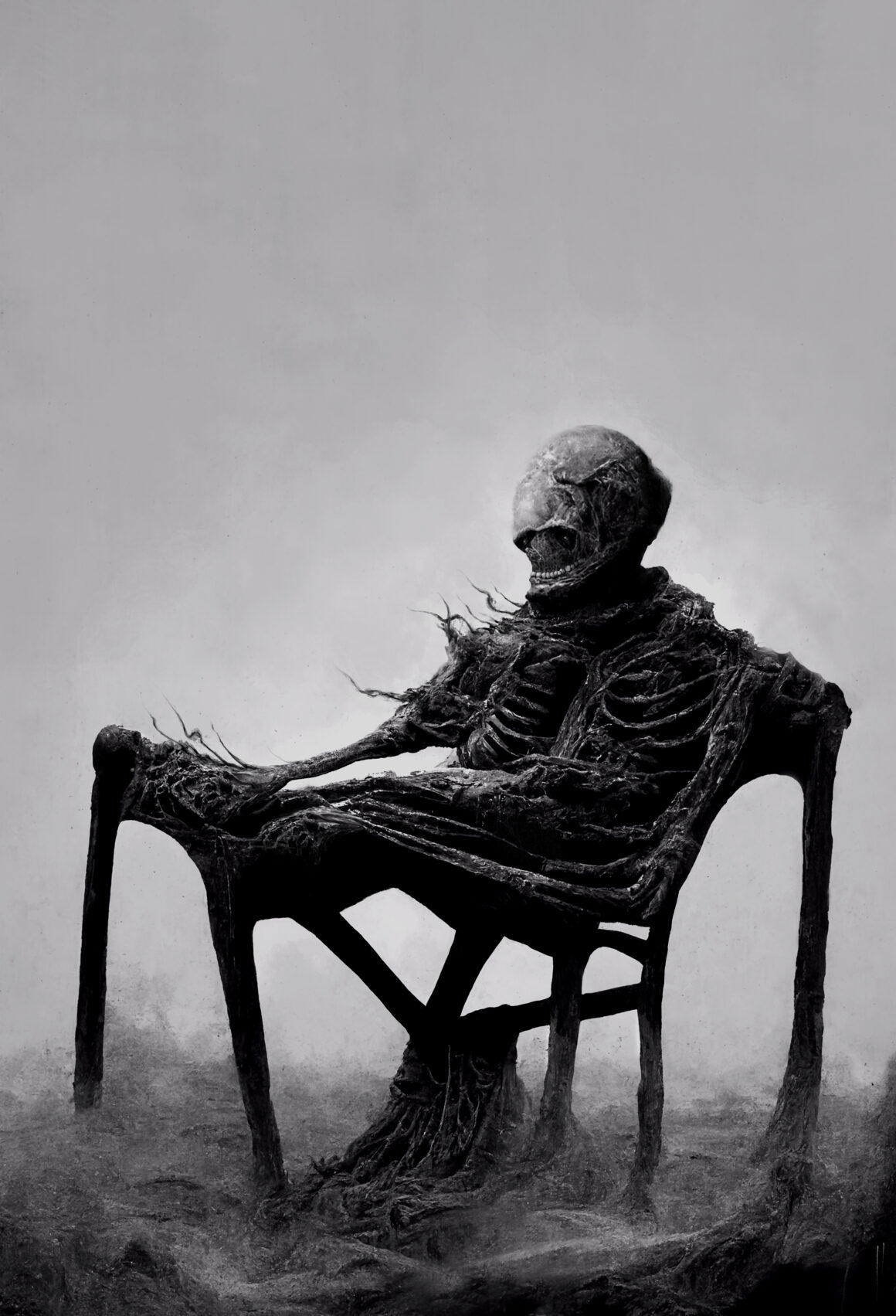 Can you describe what it is like to work at 'Bleek Studio' in Oslo? It doesn't seem to me, looking at the photos, quite a Mortyfer-like environment, or perhaps its greatness lies precisely in this heterogeneity of artistic styles. What do you think?
It's a very nice and free studio. You just do your own thing there, which is really nice. It's kind of like a collective of just different kinds of artist. I don't care too much where I work as long as people are nice and it's a free environment. But of course, working in a burning church would be pretty cool! (laughs)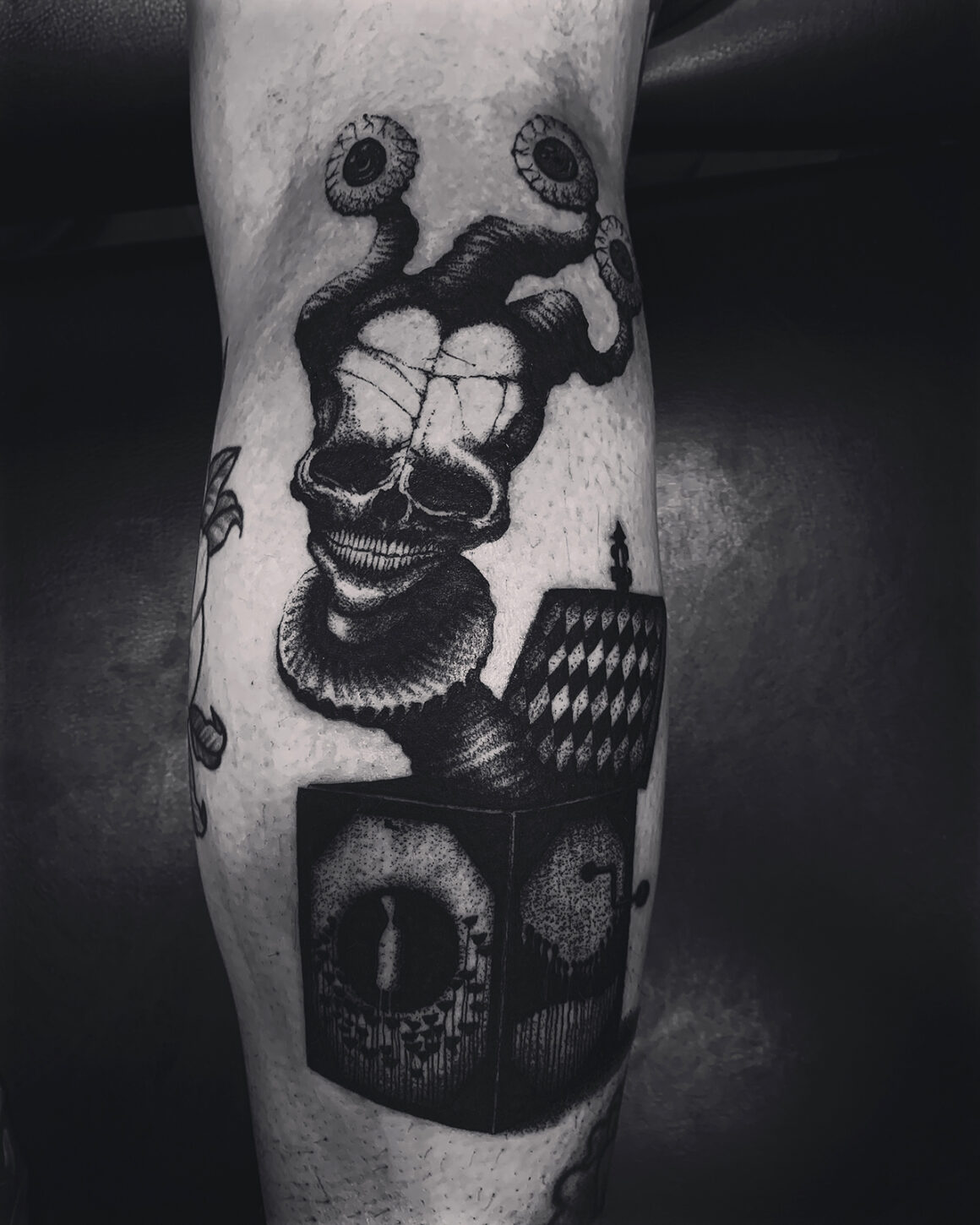 What kind of 2023 will it be for you? Exclusively Oslo/'Bleek Studio'/home sweet home or do you already have plans for international tattoo conventions and some prestigious guest spots?
2023 will be a lot of travelling guest spots. London in January. I'm hoping for South Korea in summer. And I'll be spontaneously planning trips here and there. I'm moving to another studio in March here in Oslo called 'Masterpiece' – a real tattoo family. It's not announced yet anywhere, it's going to be a big thing and I'm as stoked as I can be.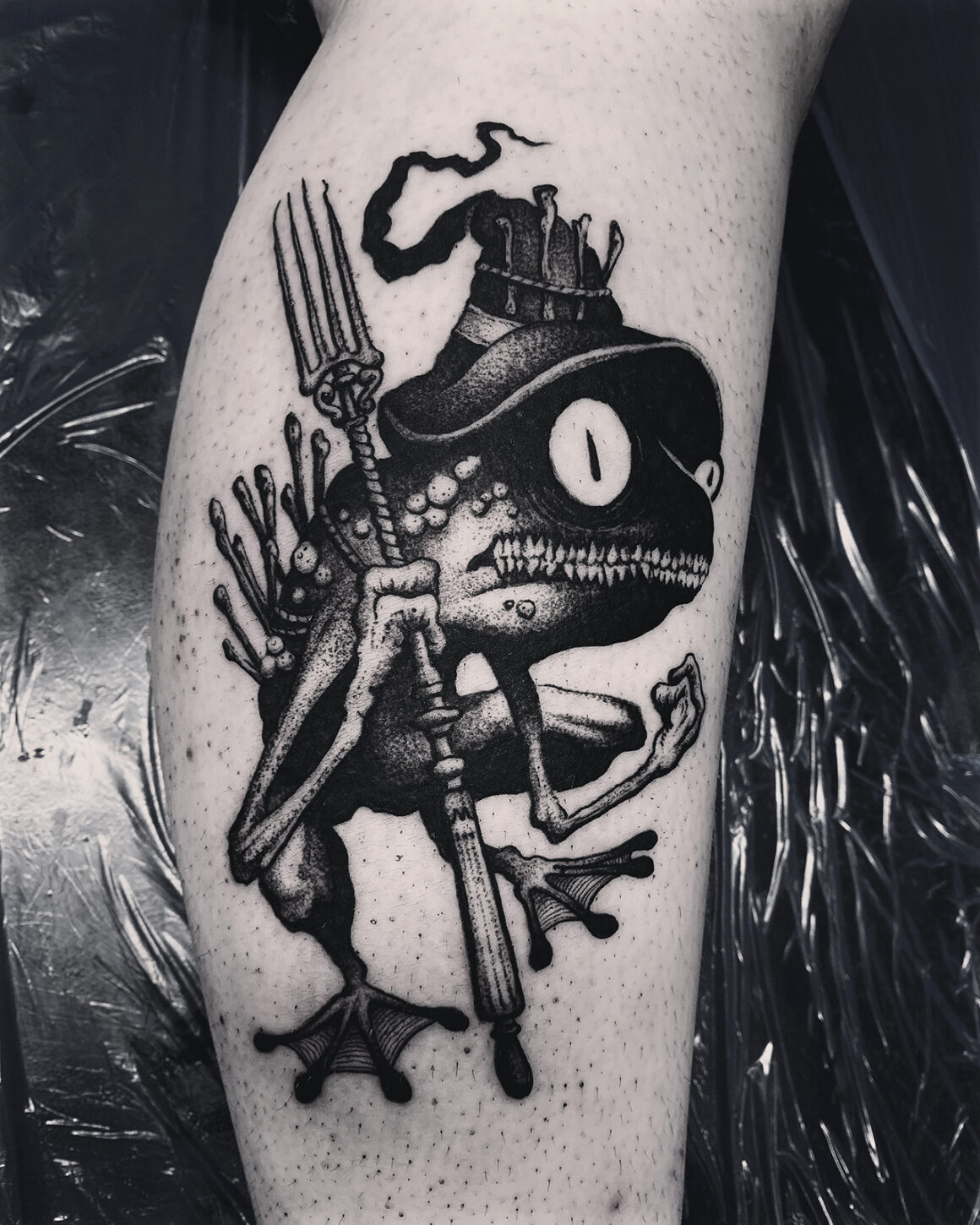 And your last famous words are…?
Who cares!