Ironic, totally inked, all strictly Traditional in fine detail, we are honoured to present Miss Sharon Von Gates, the bubbly Sicilian pin-up whose look sets her apart in her private life as well as work, as she tells us in this interview we had in Catania, Sicily, a place as sunny and lush as the lady herself!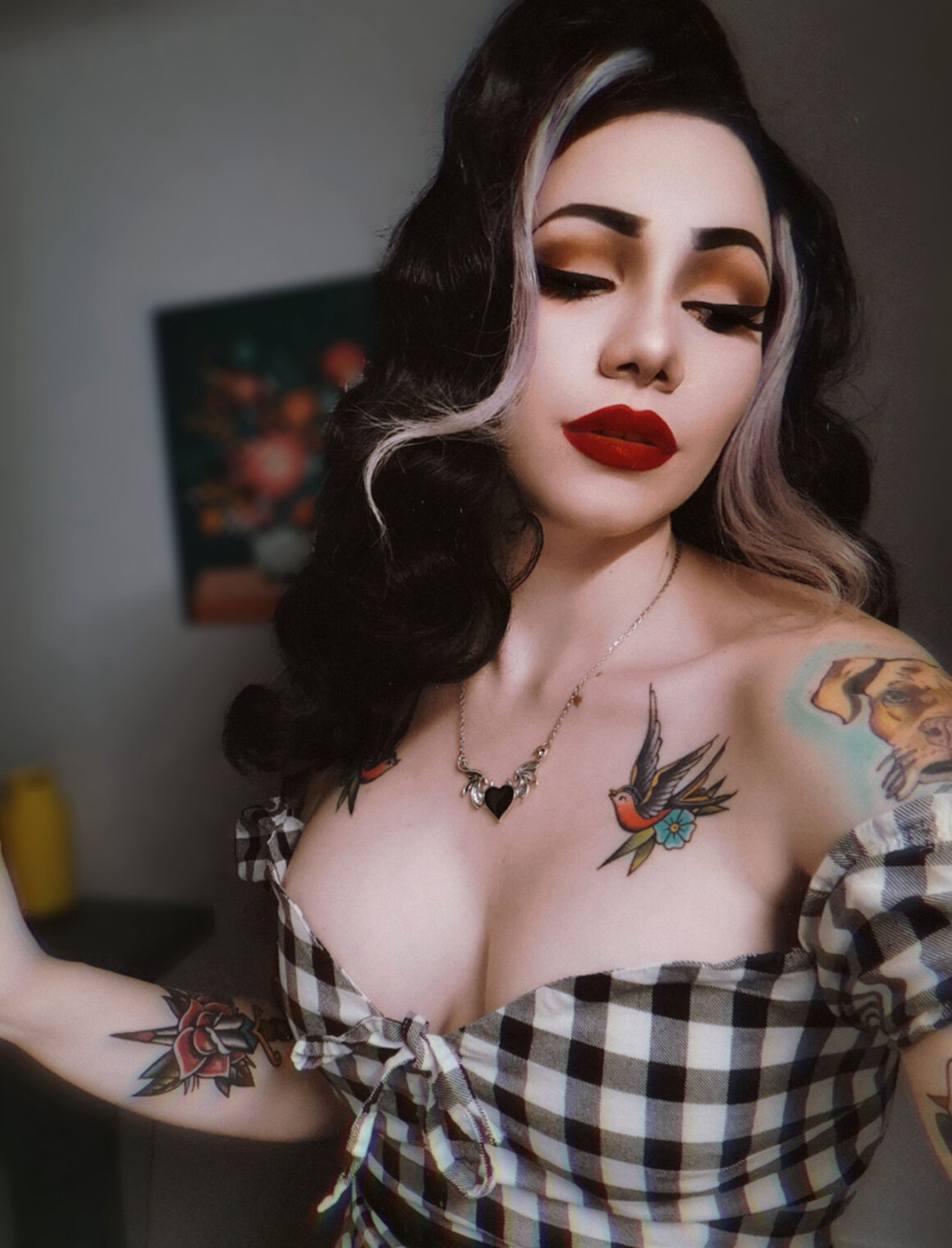 Hi Sharon, would you like to introduce yourself to our readers?
Hi everybody, my name's Sharon and my stage name is "Miss Sharon Von Gates". I'm 26 years old, born and raised in Catania, and I'm a pin-up model.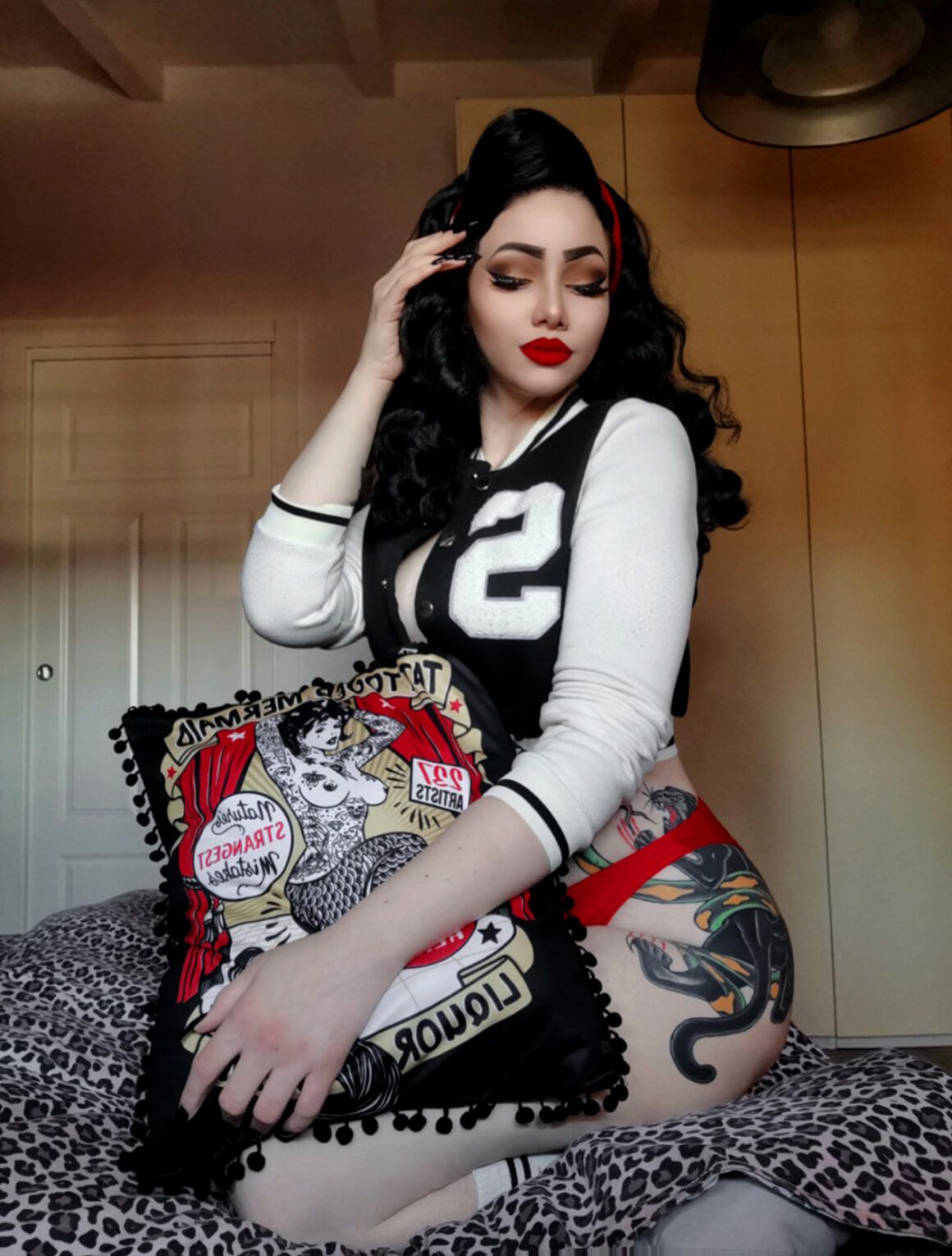 Where does your passion for pin-up style and tattoo come from?
I actually got into pin-up culture when I was still a child, in part because of the illustrations my family collected, but I'd didn't have the nerve to get involved in the scene until I was out of my teens. With tattoo it was a question of love at first sight.
I always wanted them and if only I could, I would cover my body with art and colour right now!
At the same time I thank my lucky stars I took time choosing my tattoos because if I'd started when I was younger I'd have a lot of cover-ups lined up now!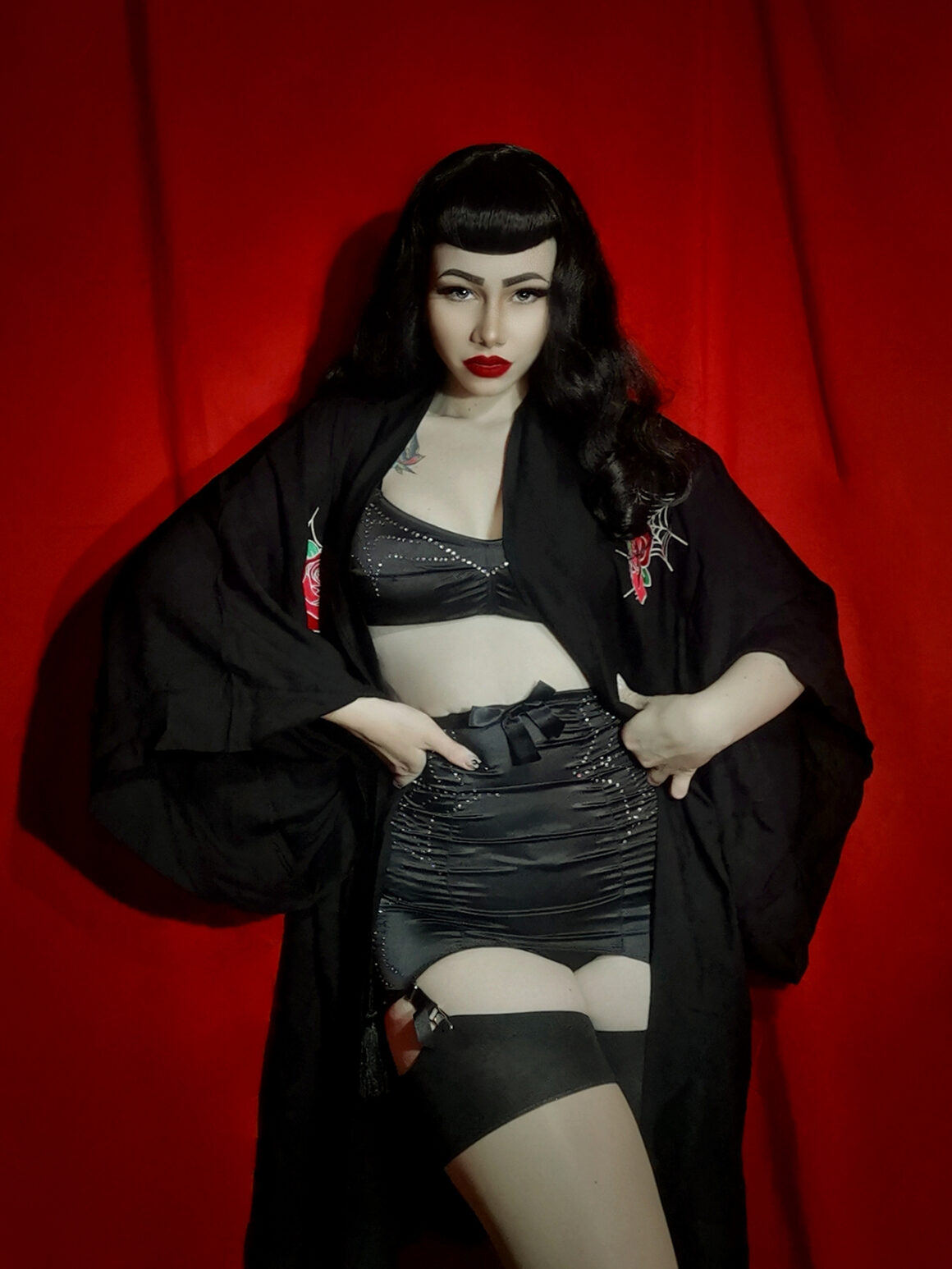 Does your look also have something to do with your work?
Yes, my look has created many outlets for me in terms of work, apart from my job at Fondo Bianco, a landmark pub on the alternative scene in Catania where I also work as a model. My vintage look has given me lots of satisfaction and opportunities for major collaborations with well-known vintage brands.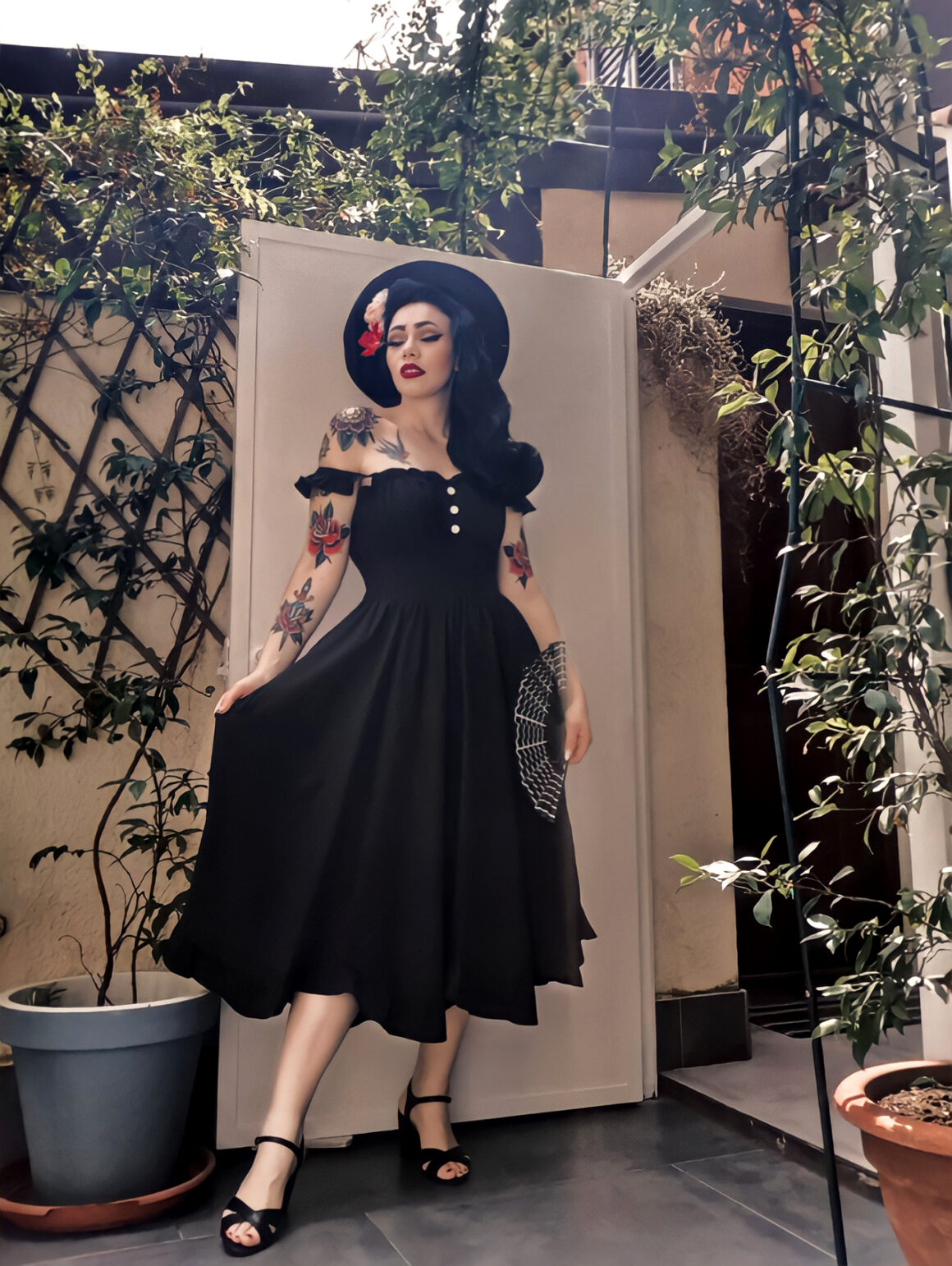 Who are your idols in this sense?
Maybe it's obvious, but I belong to the MTV generation and I was only about 13 when I first set eyes on Kat Von D in L.A. Ink and all I wanted was to be like her. Now I'm 26 and I just want to be myself. But I can't deny that I have a huge admiration for this iconic woman, despite all the controversy, it's in this sense that I would still like to be like her.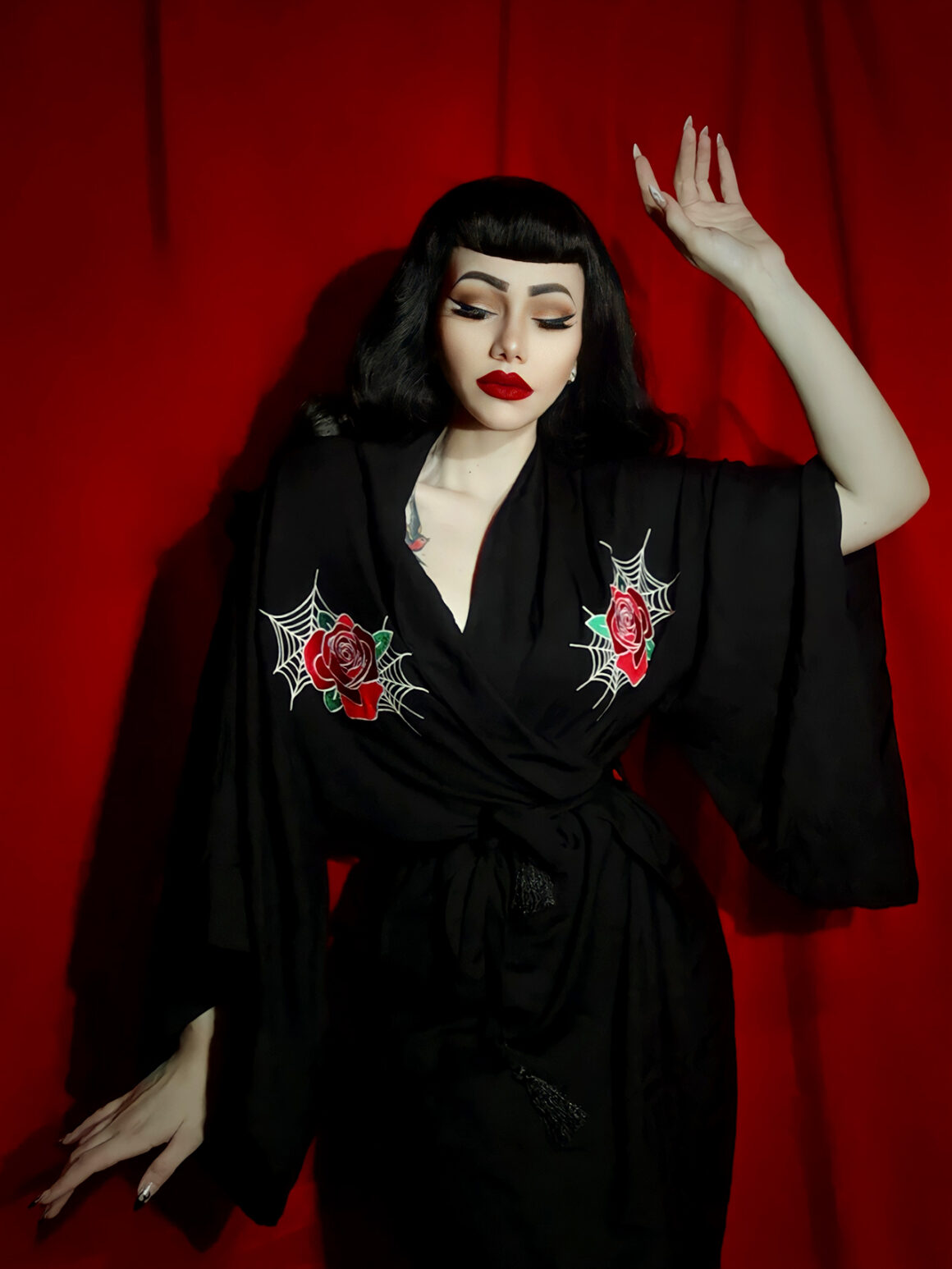 Can you tell me anything about your tattoos? All Traditional with two swallows on your chest. Any special meaning?
Since I have such a pale complexion I've always tended to go for colour tattoos, and my love of Vintage obviously led me more in the direction of Traditional. I always find out about the meaning and history behind the subjects because I'm a curious person who likes to know what she's doing, but at the end of the day, I always end up giving my own personal meaning to my tattoos on top of the one I've read about.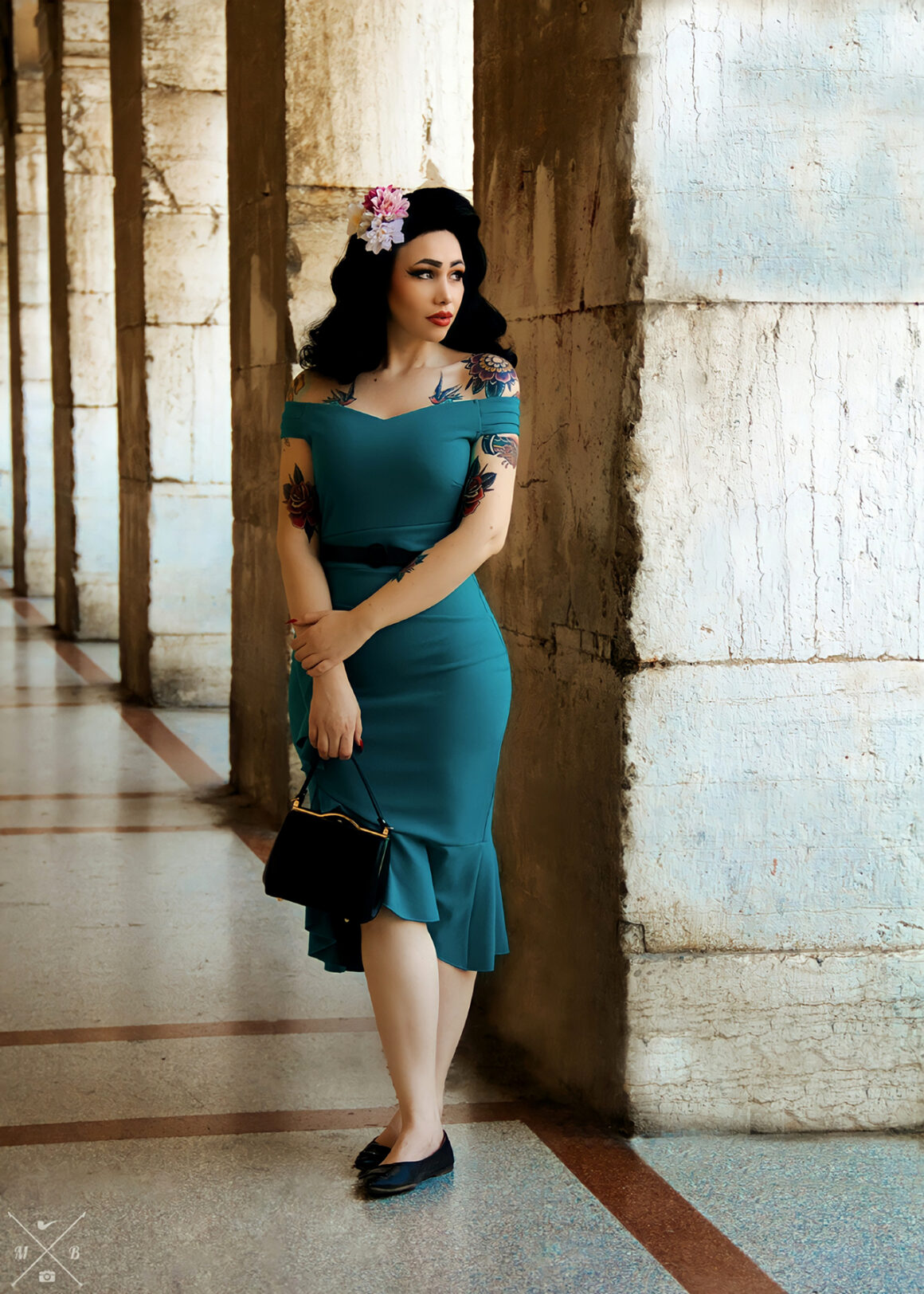 Who are your trusted tattooists?
My trusty tattooist is Angela Corti. I've known her since I chose her for my first tattoo and since then we've done many others but above all become great friends.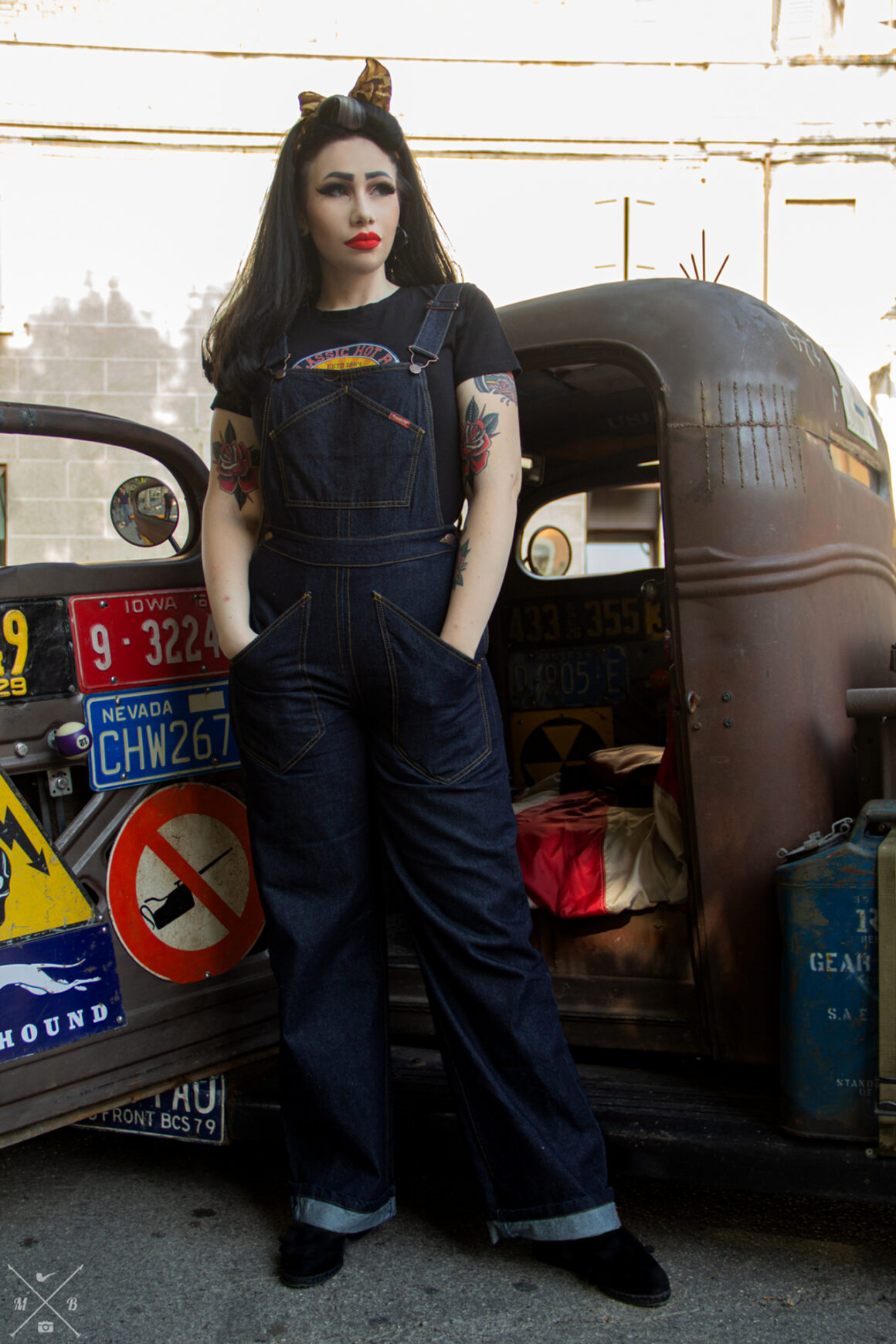 Final question: if you were promoting your IG page, how would you introduce yourself?
My Instagram page is like my day to day life. At first glance it looks really studied and organised, but just open the stories and you see that basically beyond the carefully managed image I also have an ironic, messy side.