Mini Lau's tattoos are little coloured cameo which she herself defines as "girlish, detailed and delicate". And we would add one more adjective: delightful. In this interview she tells us about herself, her tools (Cam Supply) and her inspirations. Welcome to her world of enchanted ink!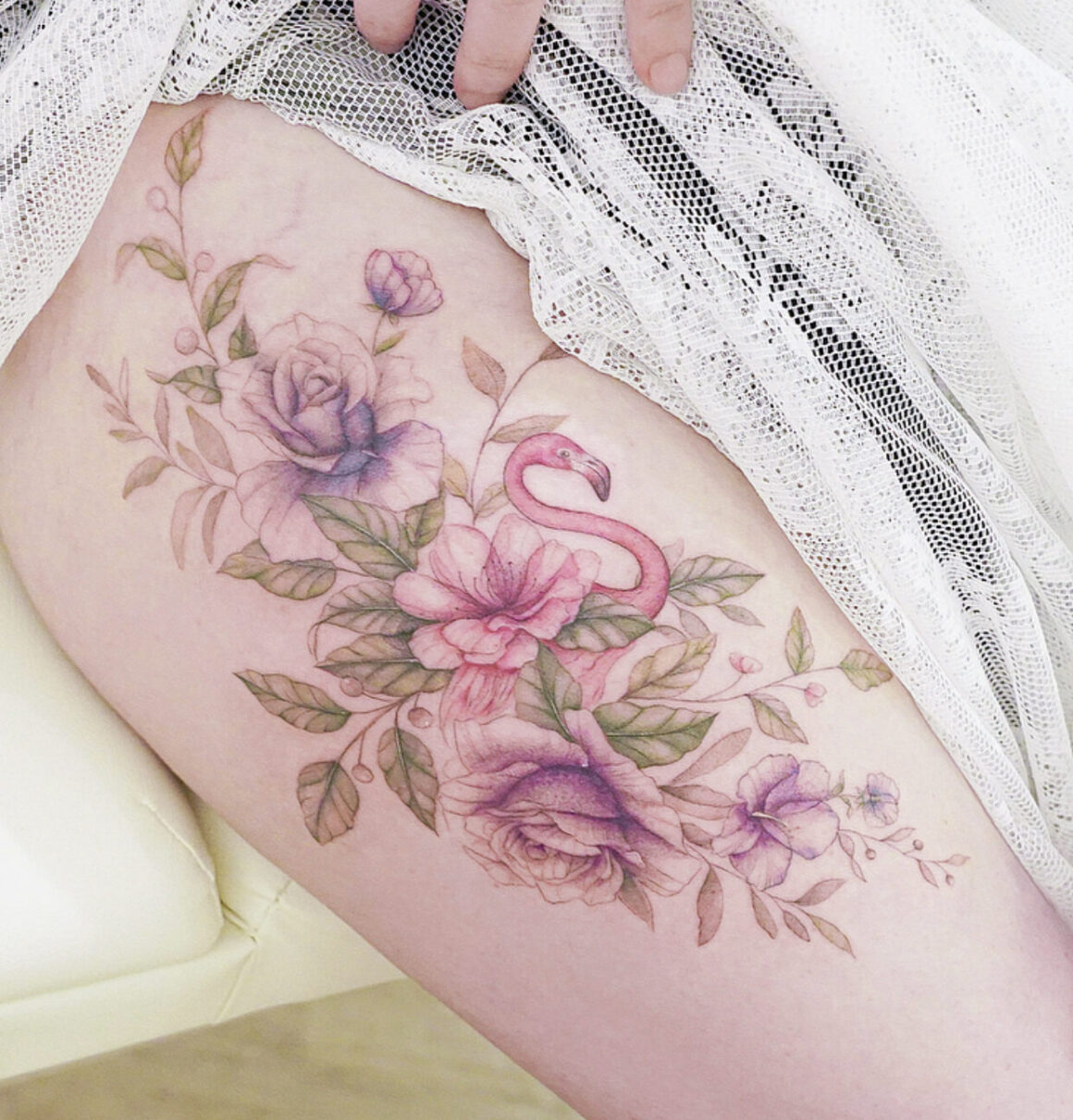 How long have you been tattooing and how did you get into tattoo?
2020 is my seventh year in tattoos. After completing tattoo studies in Hong Kong, I went to Korea and Taiwan as guest artist and continued studying to improve my tattoo techniques for a few years. Now I tattoo for people who love my works all around the world.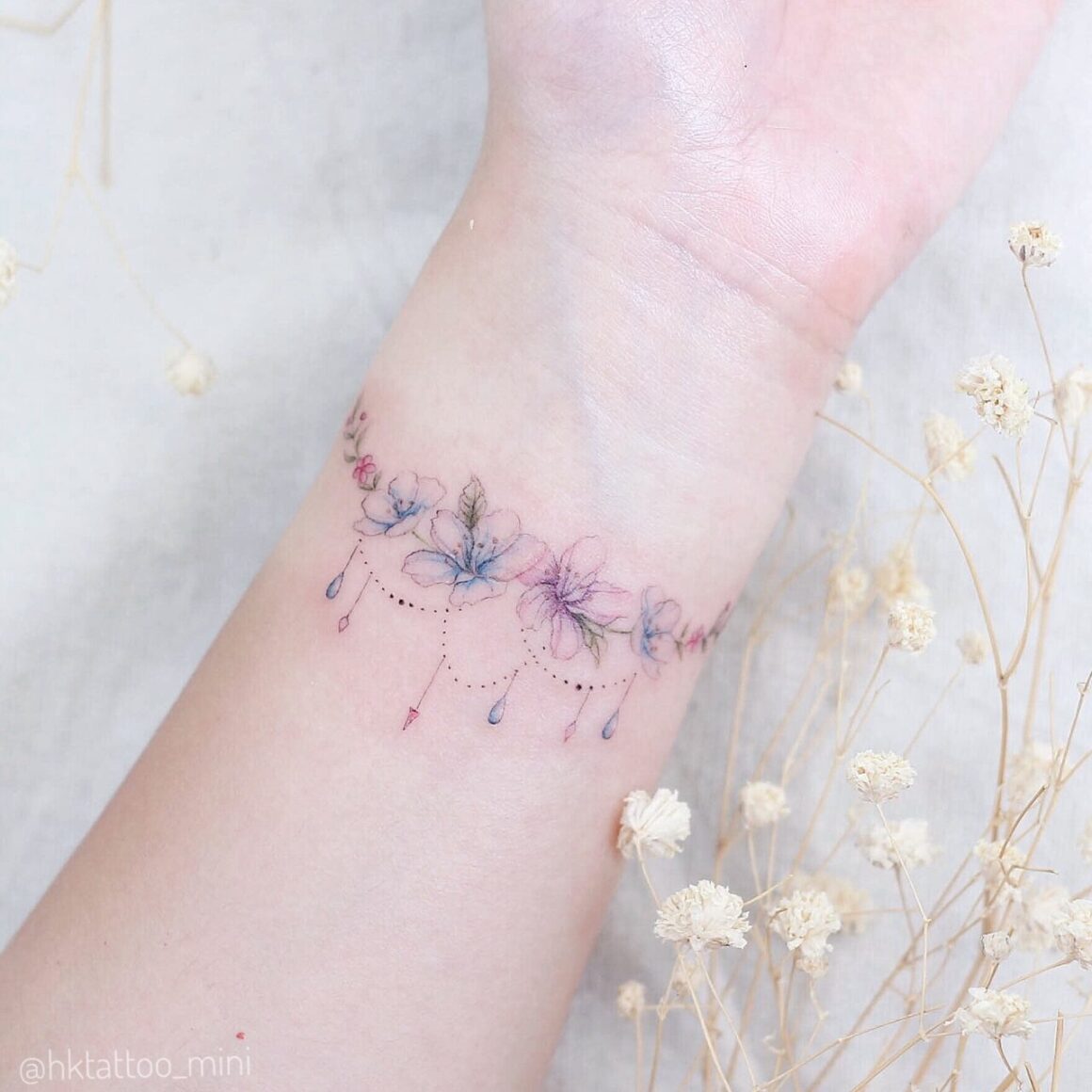 Tell us about your style and your tattoos: how would you describe your work?
My tattoo style is working small scale in colour, and the media called it small fresh tattoo with fine line. My work is girlish, detailed and delicate.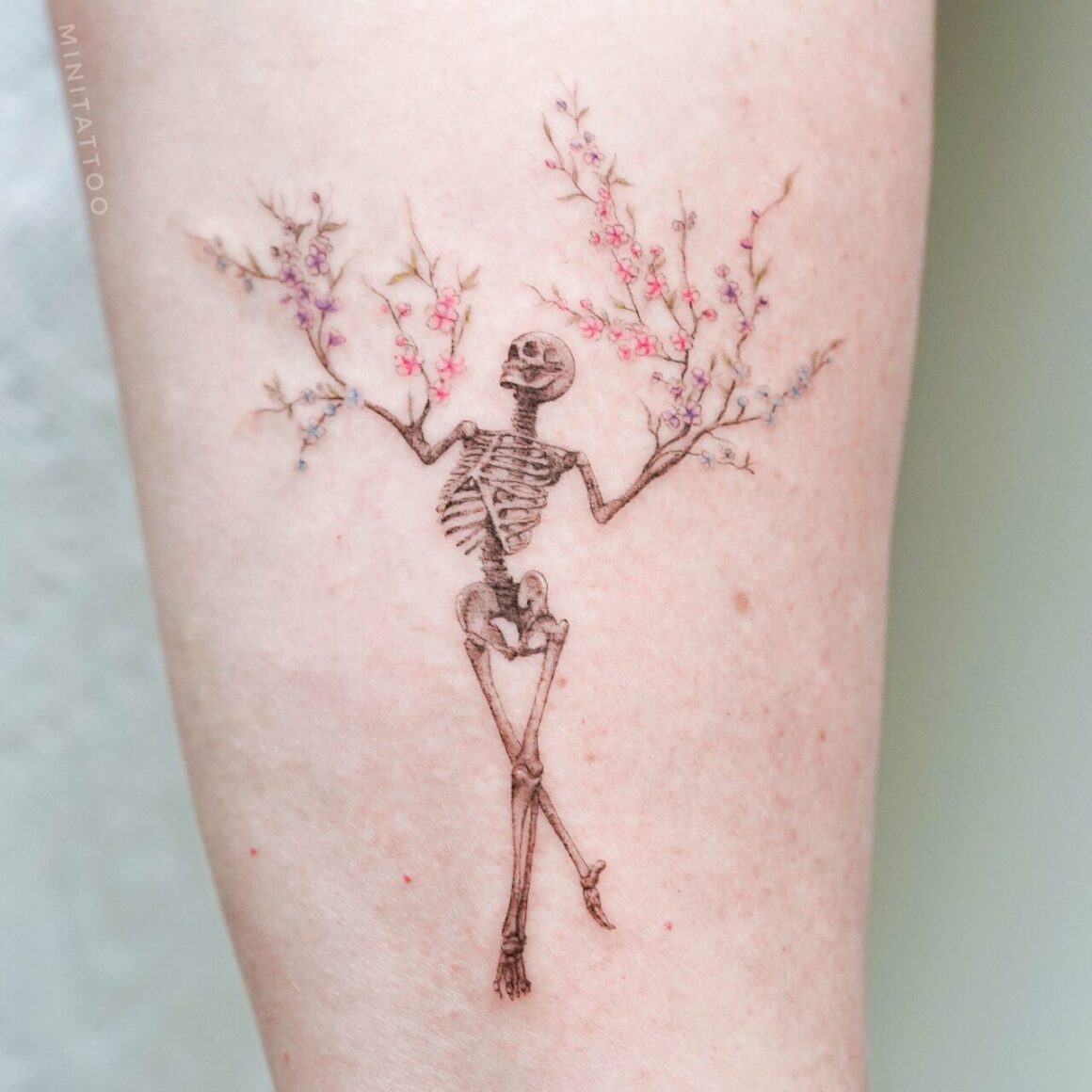 Are there any techniques or particular tricks you use to create pieces that are so small yet so filled with detail?
For small works, I am using single round lines needle and 03 round lines needle. This style needs to be done with care and patience. Rushing the work will affect the quality of the tattoo.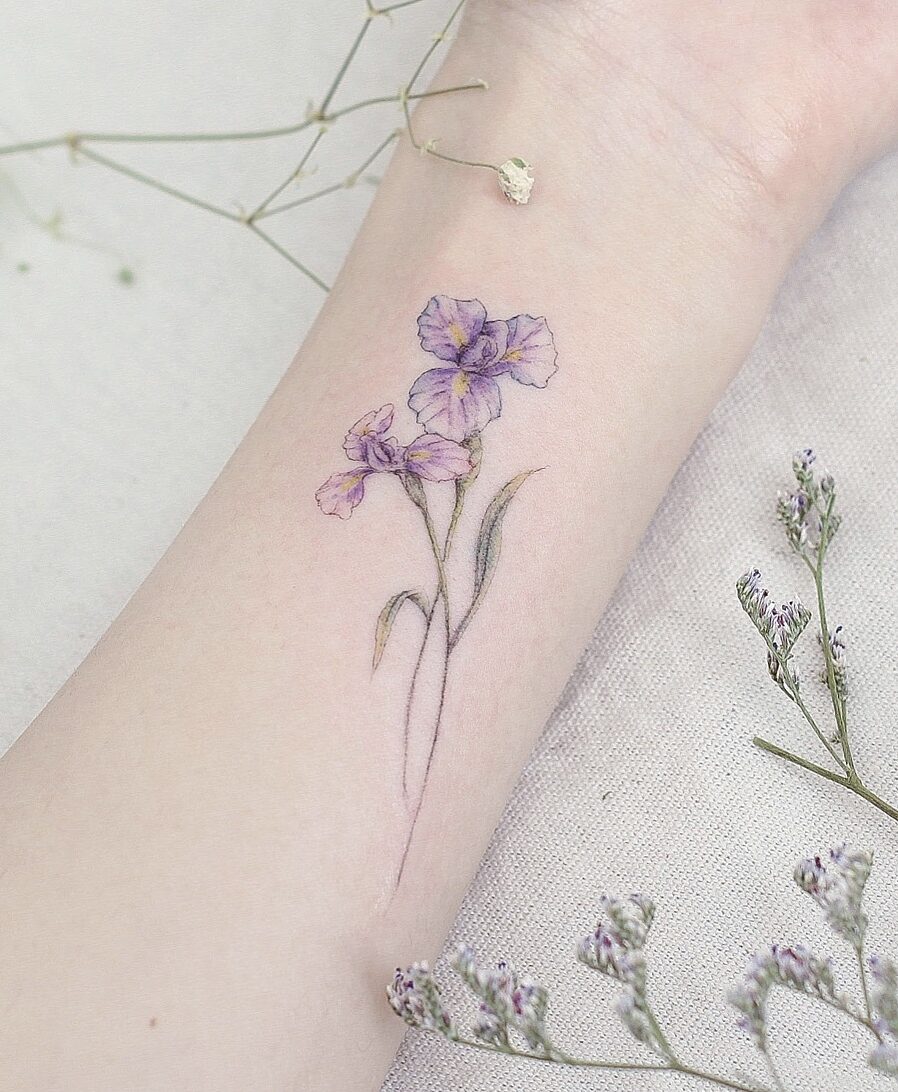 What instruments are best suited to your pieces?
The "Legend Motor Tattoo Machine" is my current favorite machine including the needle, which is the most suitable for creating my work.
How did you come to discover Cam Supply and what advantages do they offer?
I am very strict about tattoos, including works and tools. I understand that Cam Supply has been a brand for more than 20 years, and the quality is recognized by everyone. Especially their aftercare cream, stencil and machine, they are all very useful for my tattoo works. I have tried other brands before but in the end I still choose Cam Supply over them.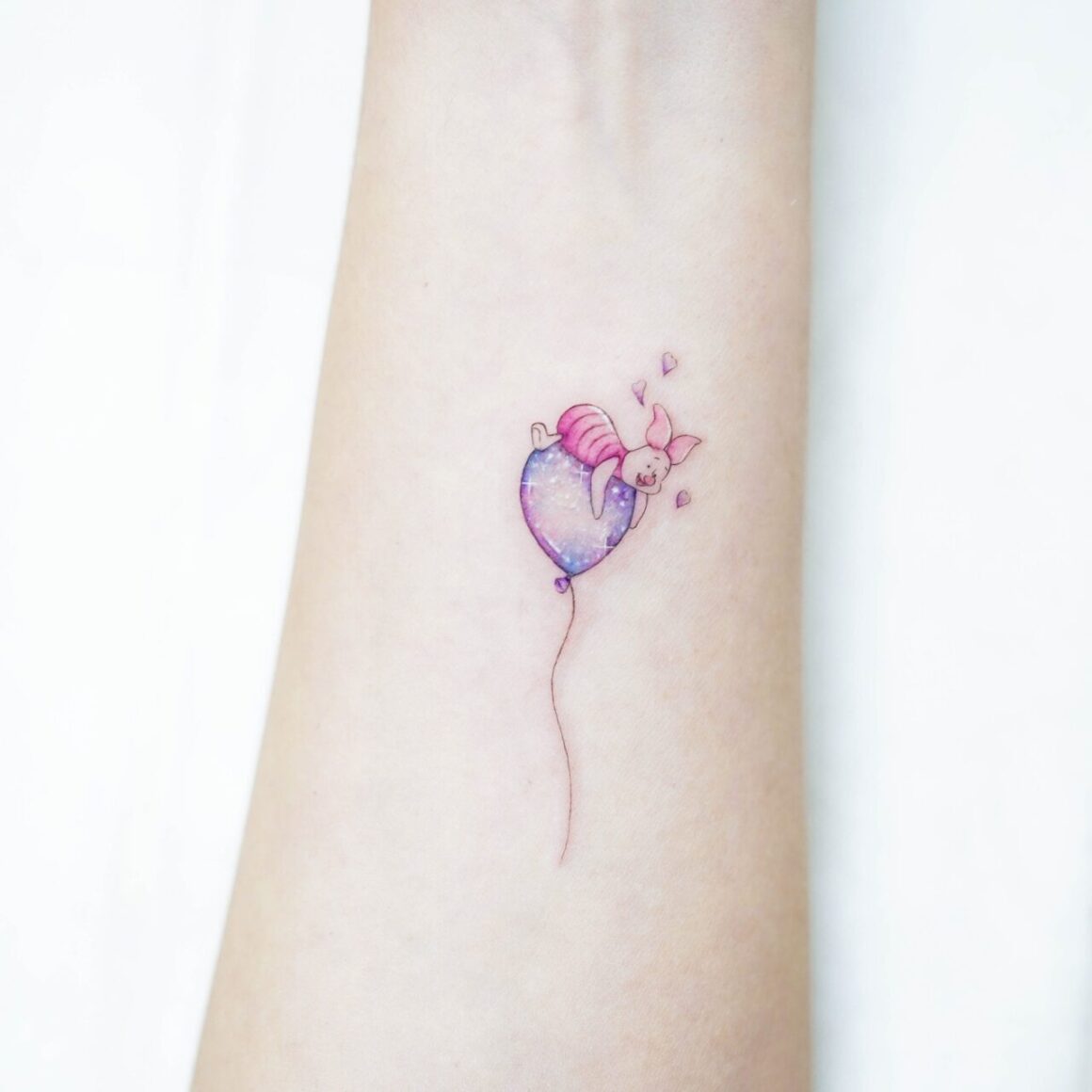 Besides providing high-quality works for my customers, we also need to choose high-quality products to be responsible for our customers' skin. Most of my current tattoo supplies are from Cam Supply. In fact, the founder of Cam Supply is my godfather, and he is very serious about every product. He has been a role model to me. I have rarely talked about my godfather in previous interviews as I hope to work hard by myself and earn everyone's recognition. So I chose to develop my tattoo business in Hong Kong by opening the Mini Tattoo Studio to run my own brand with the support of Cam Supply, and their business has gone very well all over the world. As a daughter, I am very proud of him!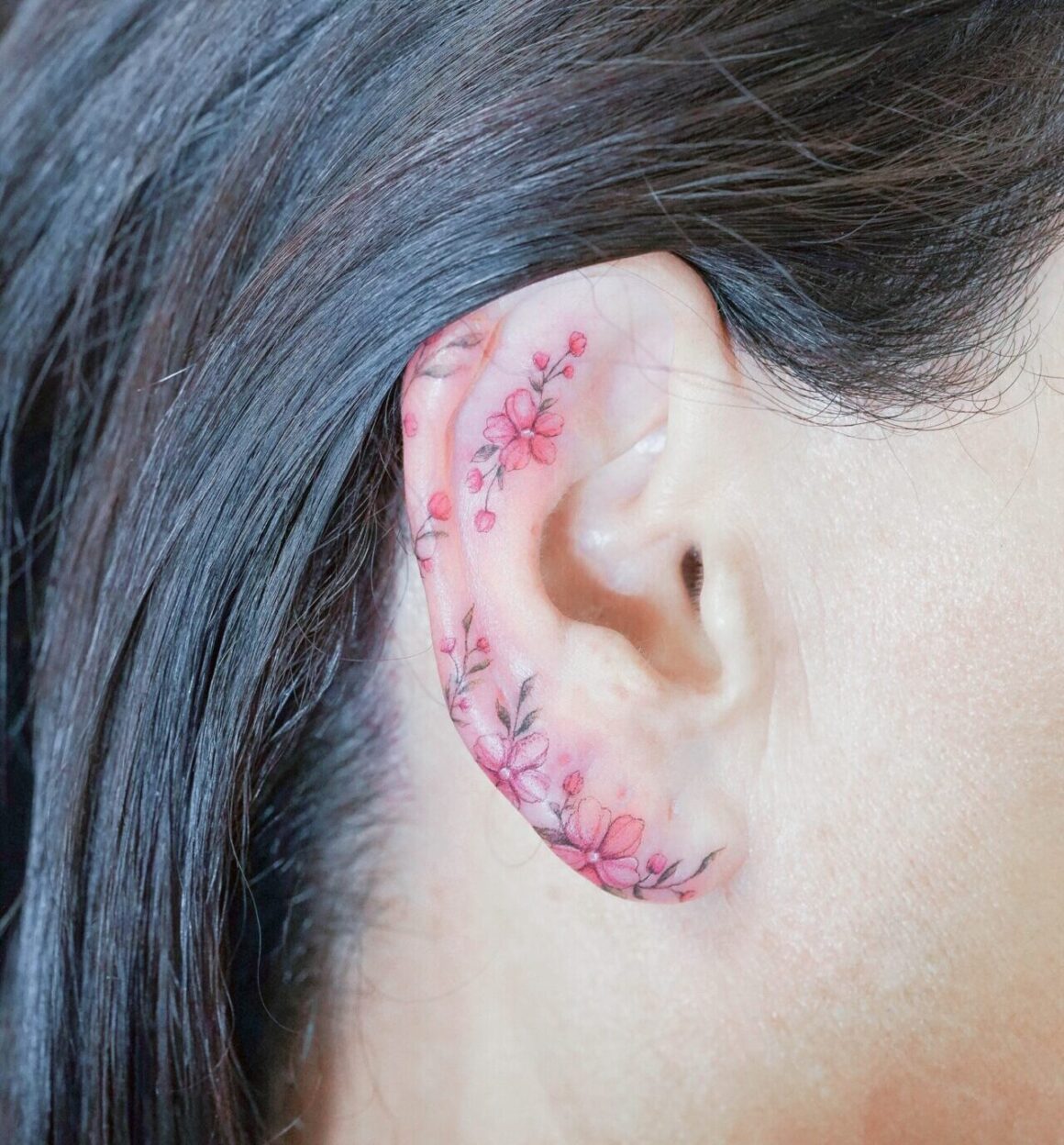 Looking at your tattoos is like leafing through an illustrated book of fairytales: where do you get your ideas from?
When I was a tattoo apprentice, I saw a watercolour flower on the skin of a girl on the website. At the time though, my predecessors said that was not a real tattoo, it was just photoshop. Real tattoo works would not be so light. The feeling of that watercolour flower painting is very strong and exciting, and I still remember the feeling at that time. After being a tattoo artist for 6-9 months. I slowly transformed into my favourite style, from the work style, photography method, picture arrangement and then kept going on researching and improving.
For inspiration for creating works, I like to use feeling to design; or get some ideas for designs when customers express their ideas.
What sort of client comes to you and what are the most frequent requests you get?
Most of my customers are lovely and gentle. They will give me a general direction and let me design the work drawing on my own creativity.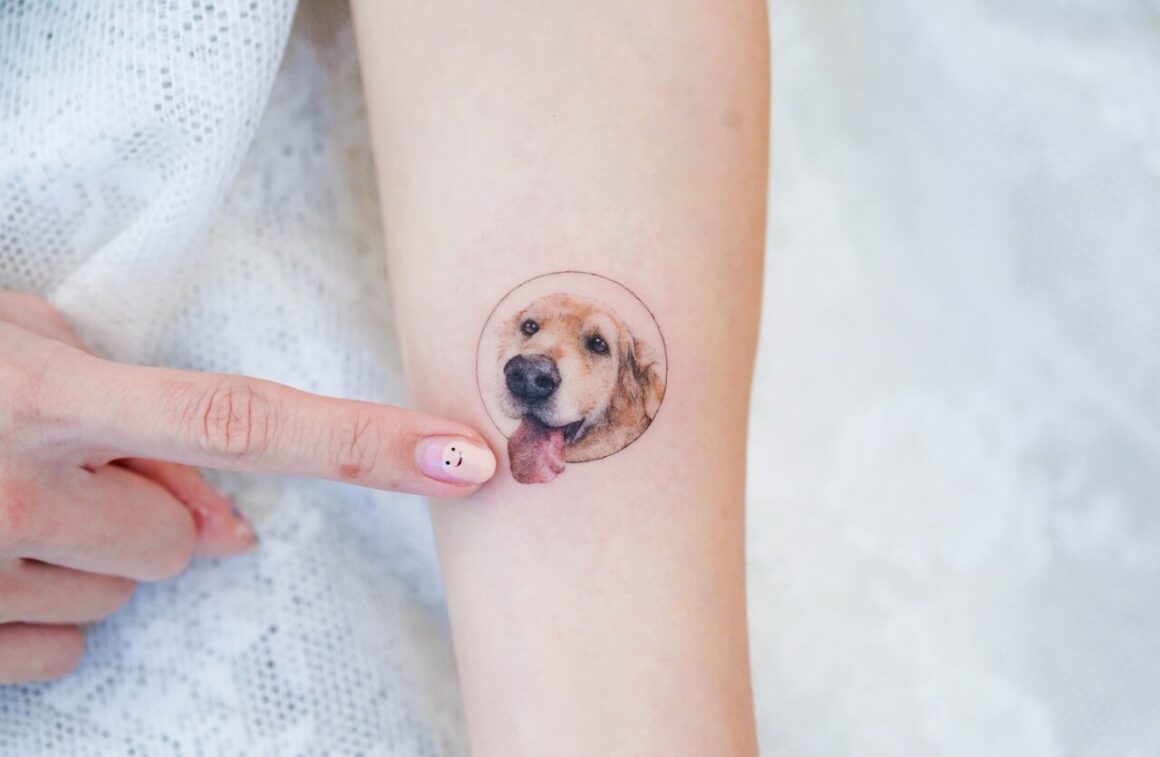 Would you like to tell us about your shop?
I founded my first shop and brand "MINI TATTOO" in 2018. And my shop has launched different tattoo products. The company is always striving for quality and meticulous about detail. And The shop concept of the design was to design it in my own style, with wood colour and white as the main tone, many dried flowers as the decoration. I hope that the customer s who come to my shop have a relaxed and comfortable feeling. Therefore, I have relatively high requirements for the tattoo artists. The tattoo artists in our shop are carefully selected and technically trained to ensure that every customer will enjoy our service with peace of mind. In addition, we also have tattoo artists from different countries coming to the shop in an exchange of tattoo art and technique.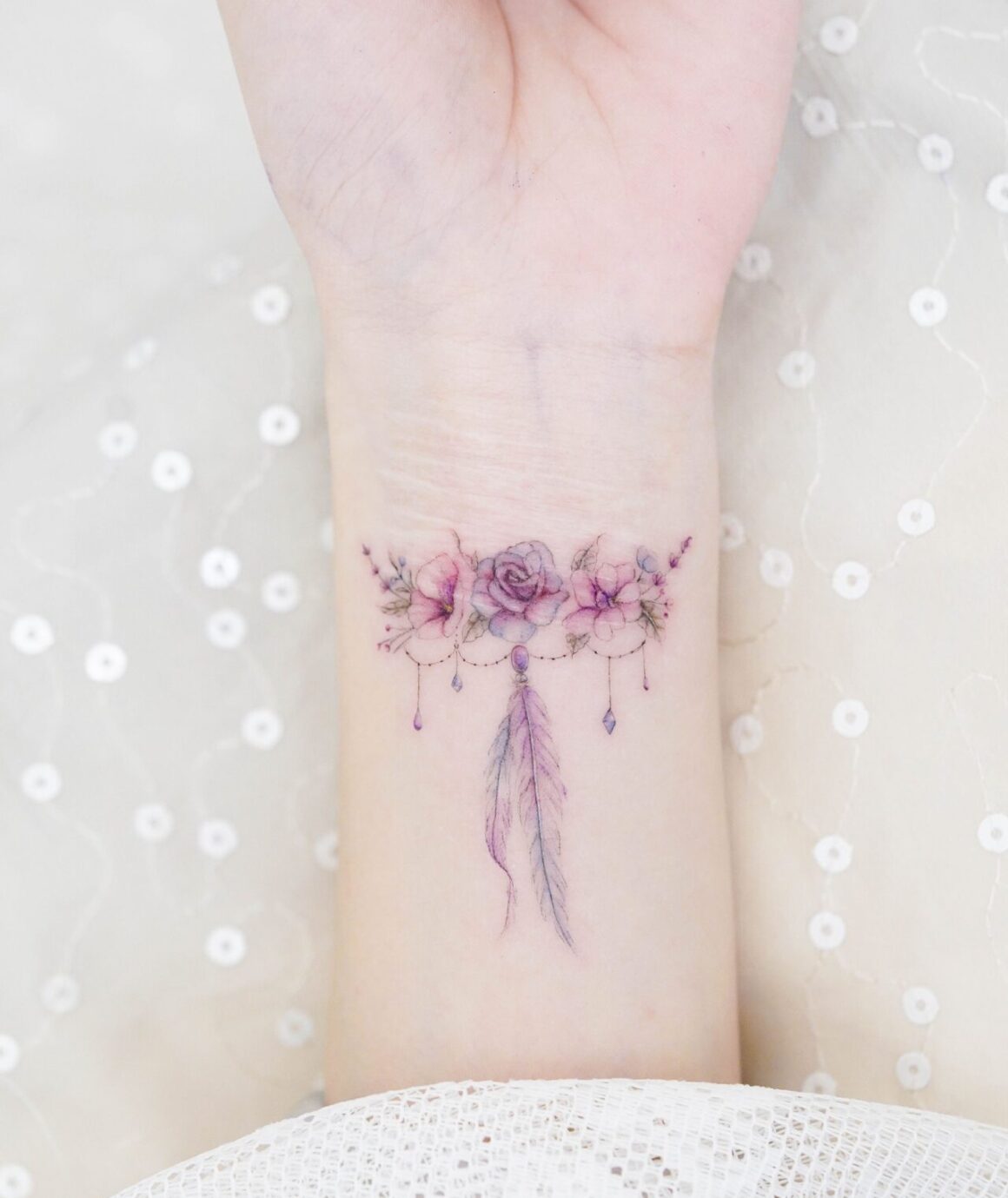 Do you want to tell us a little more about yourself? What do you read, what sort of music do you listen to, what your interests are?
I read improving books in my spare time, e.g. artist biographies, reference books, self-healing books, business management books, etc. I listen to a wide range of music types, and my song list will change depending on my mood. In addition, I really enjoy dancing and singing, I also started doing yoga recently.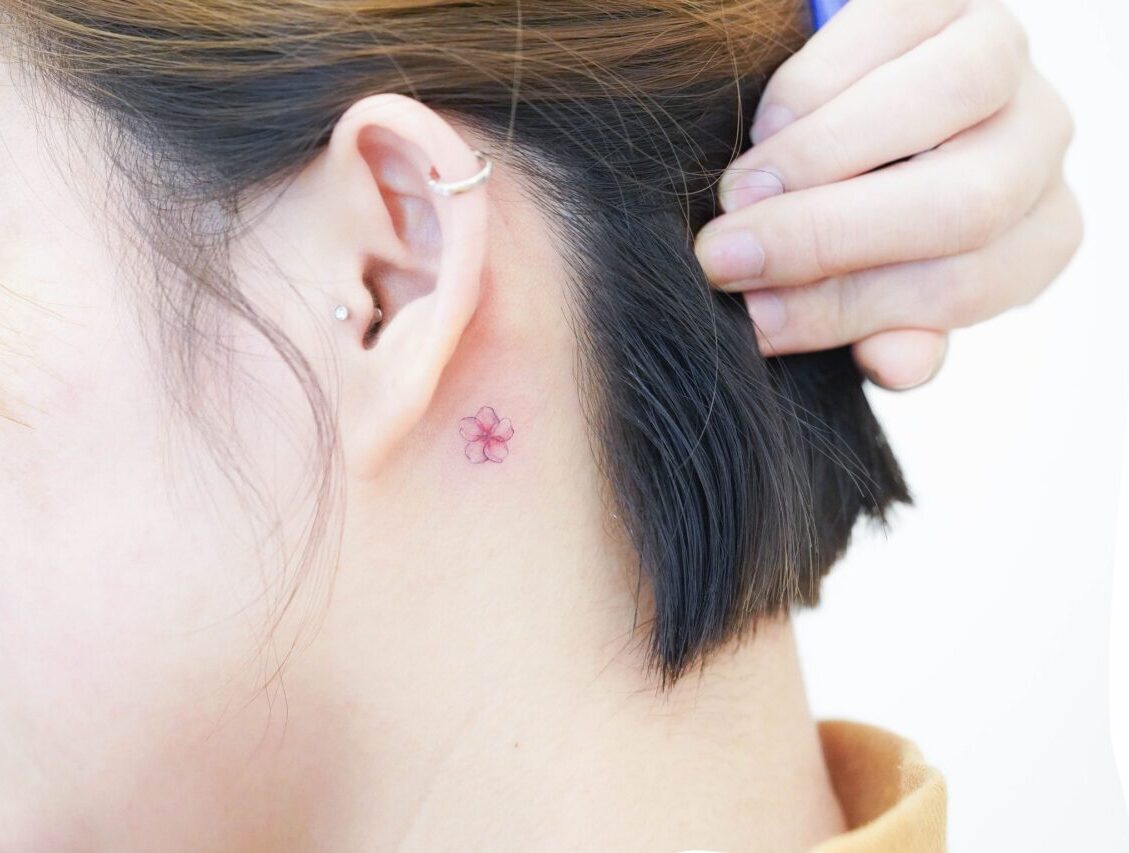 How have you been getting through this difficult period and how are you doing?
I was depressed for a period of time due to those external reasons. I tried to let off some steam through hiking, reading and writing. I believe this is the best time to improve myself and work even harder when everyone seems to be slowing down.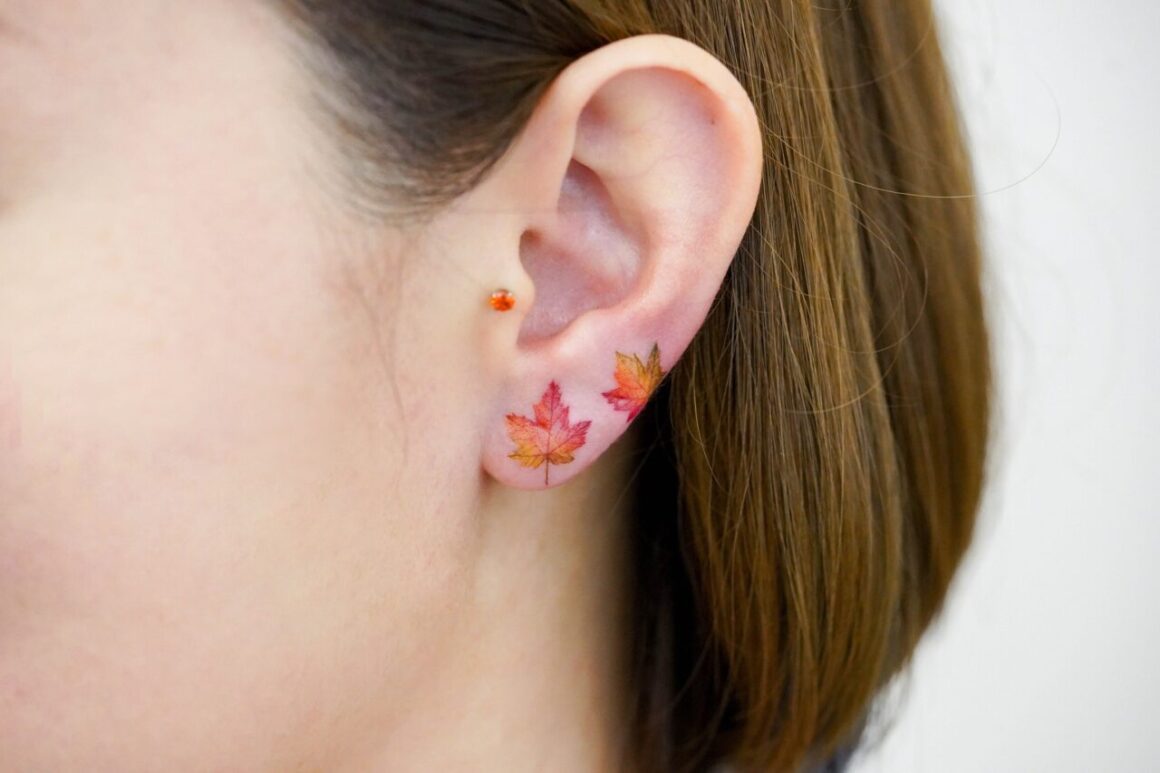 What plans have you got for the future?
In the future, I hope that I might be able to train up more new tattoo artists. I hope to help make Hong Kong a place with more varieties of tattoo styles and hope that the tattoo business here will gain recognition worldwide.
Is there anything I haven't asked you that you would like to add before we wind up?
I was the first person to use single round lines needle to tattoo and bring coloured small tattoo style to Hong Kong. During my 7 year career, I've been interviewed by different media all over the world including TV stations, web media, newspaper, magazines etc. I've collaborated in tattoo graphic designs with world-known brands such as THERMOS as well. I've also been invited as a judge to tattoo conventions in Taiwan and different places in China. For guest work experiences, I've been to Bang Bang Tattoo in U.S., lovehatecork by Ami James in the U.K., Top Tattoo in Taiwan and many more different tattoo studios in France, South Korea, Argentina, etc.