Who is this gorgeous girl with her sensual Asian charm? Pleased to introduce you to Millie Tang, photographer and tattoo lover – not to mention Australian Bartender of the Year…
Hi! My name is Millie Tang, I'm a bartender and photographer from Brisbane, Australia. I'm the current Australian Bartender of the Year and have also done well in cocktail competitions as current global champion of Licor 43 Bartender & Baristas Challenge & winner of Speed Rack Australia 2019.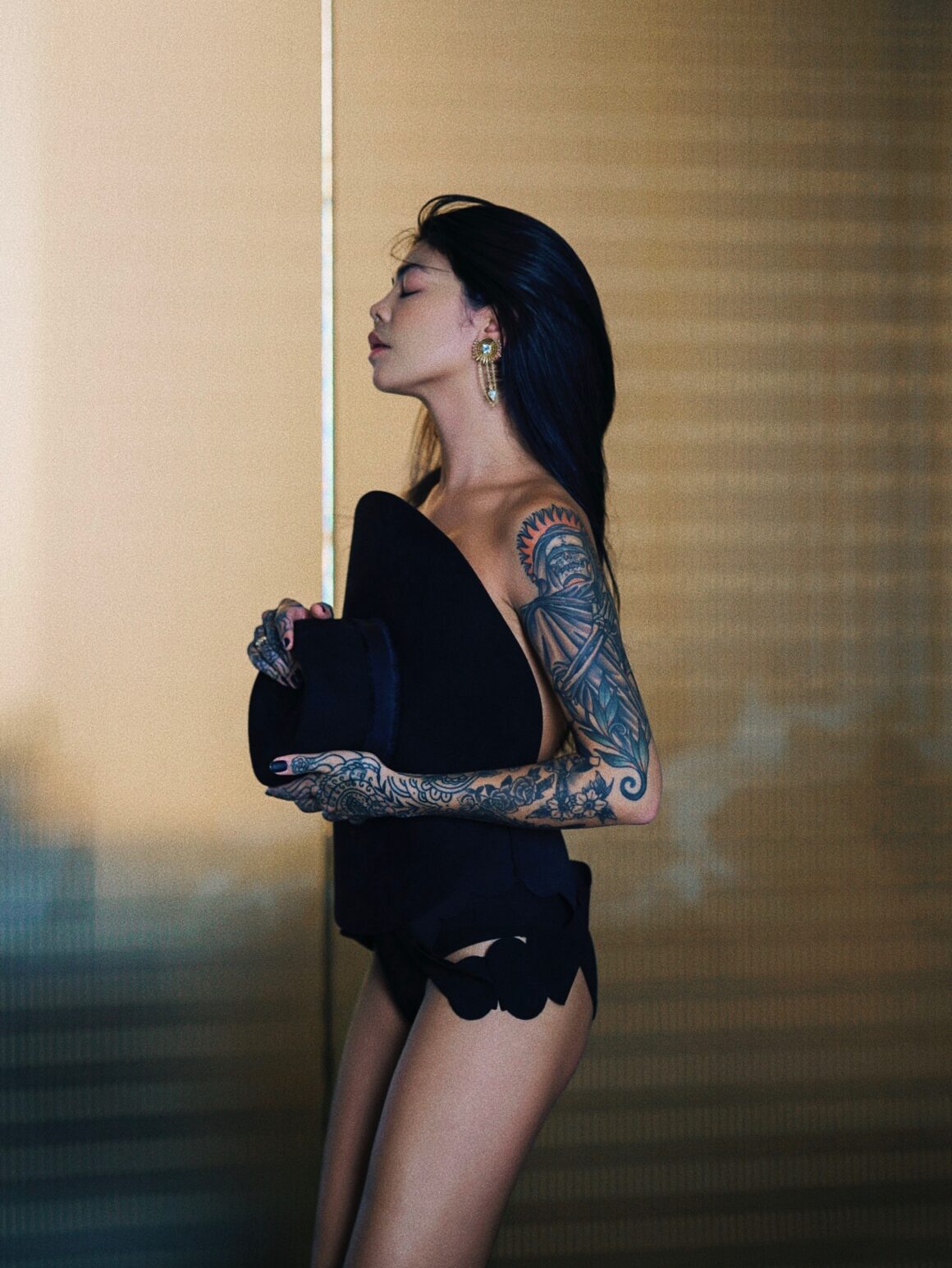 I'm also a photographer and shoot portraits and food & beverage photography, mostly content and projects for big booze brands. I've always loved the aesthetic of tattoos and thanks to a more accepting culture and industry, have the freedom to indulge in having visible tattoos.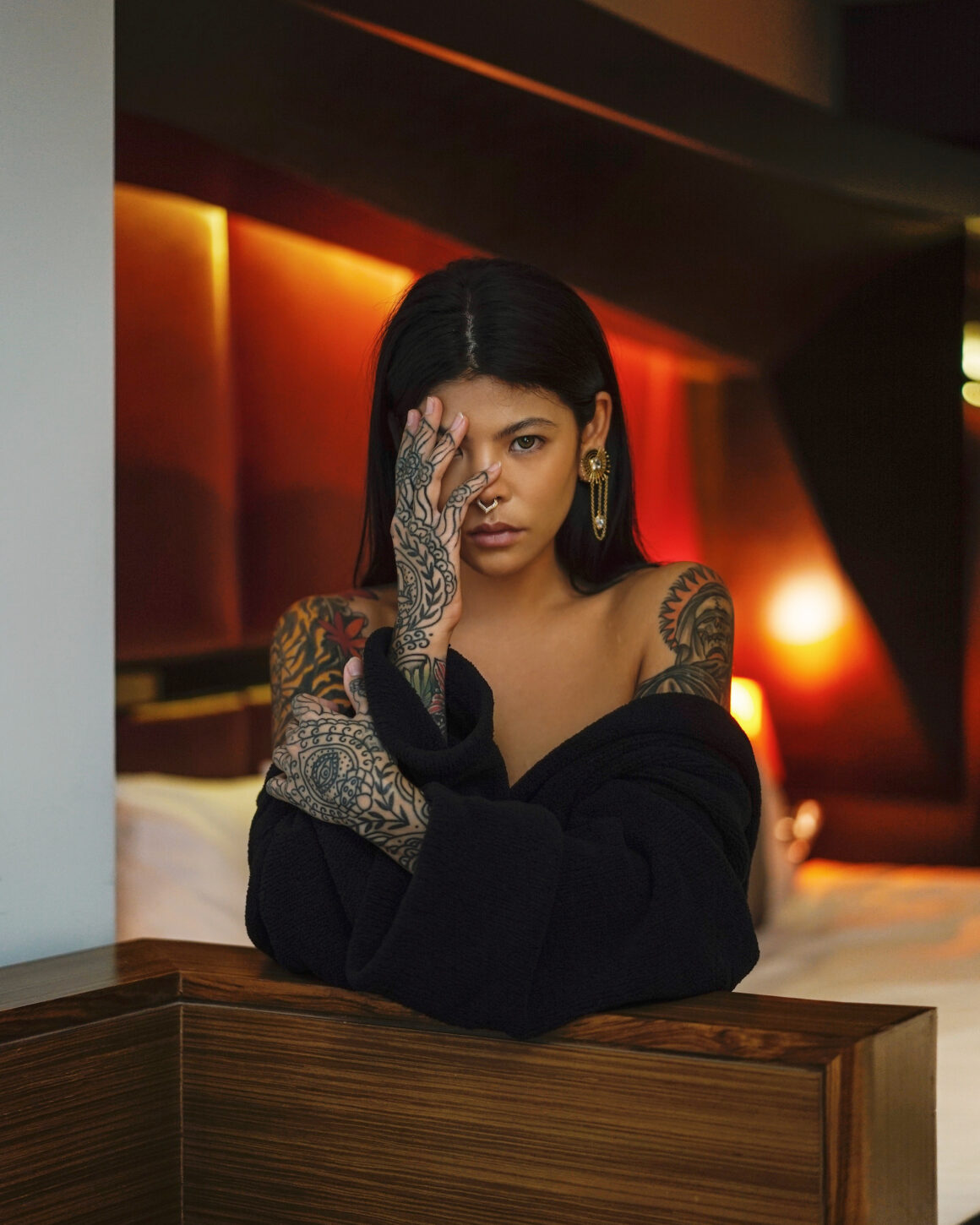 When did you start to collect tattoos? How did this passion start?

I got my first tattoo at 20 or 21. Ever since then I've been covering my arms and have started on my legs. I'm not sure why I feel so strongly about being tattooed, the aesthetic is definitely a huge part of it!
Could you describe the tattoos you wear? What was the first?
I have a little bit of everything at the moment. A Japanese sleeve by Damon Stokes (@damon_stokes) my right arm, my hands are ornamental line work from Helen Hitori (@helen_hitori) and there's a snake on my left leg from my very good friend Tom Bartley (@tom_bartley). My left arms is a mish mash collection from different artists.
My first tattoo was a tree on my inner right forearm which is now covered up.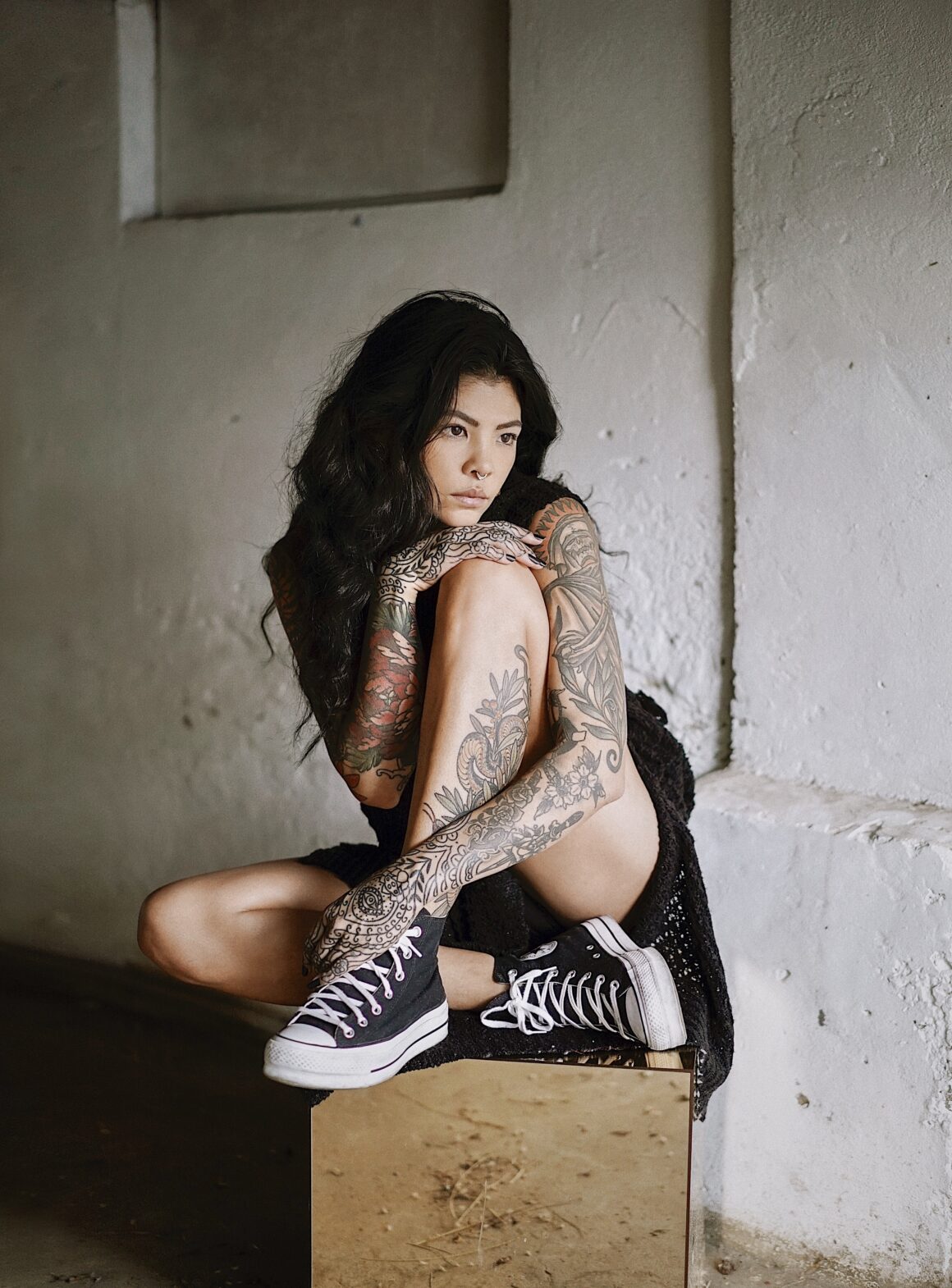 Why did you choose the hands?

I've always wanted my hands tattooed and I loved Helen's work. I was travelling to Bali last year and saw her announcement for a guest spot near where I was staying. I would have liked to wait until my legs were finished but I jumped on the opportunity to book in with her when I could.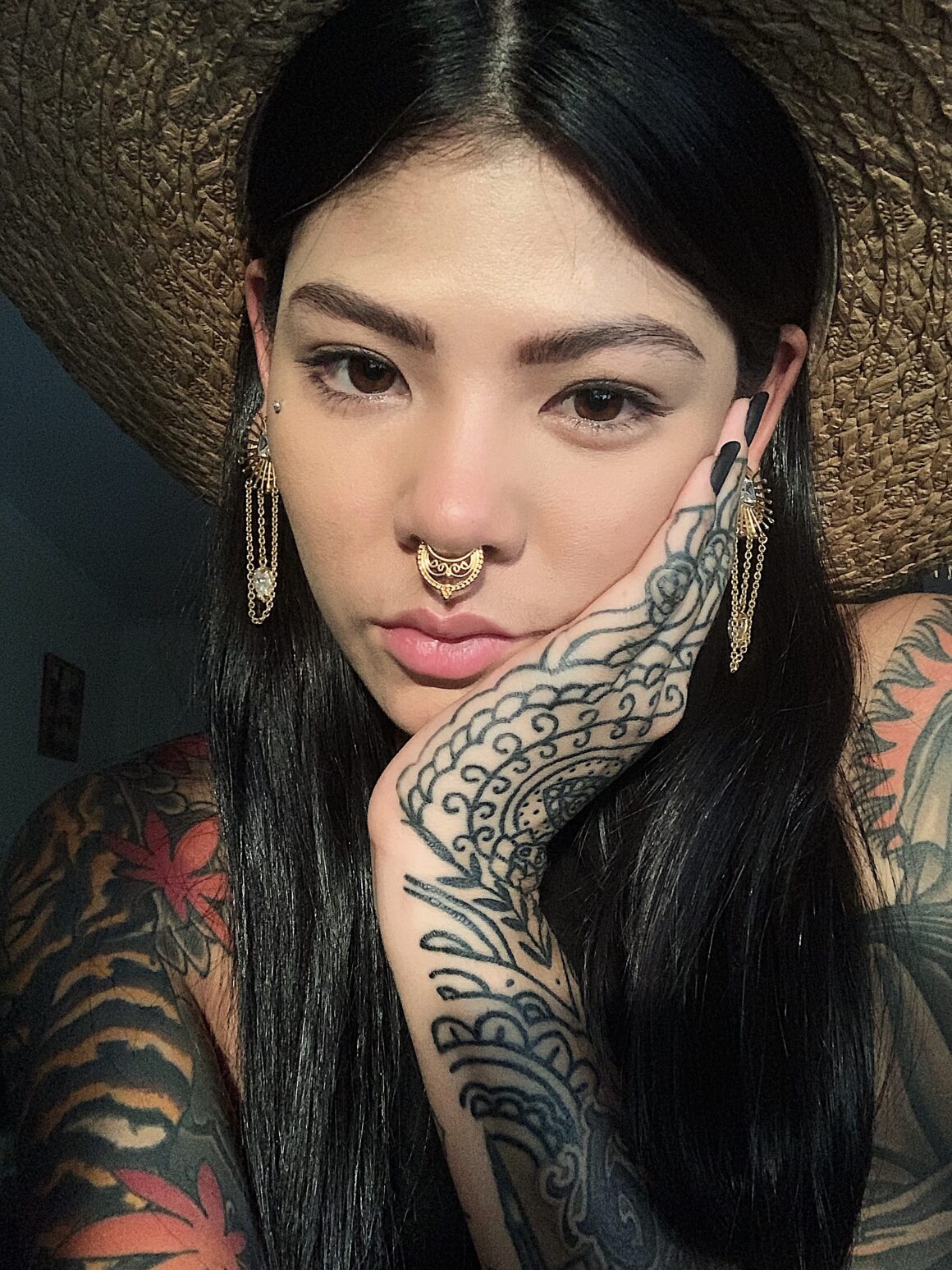 Do you have a tattoo artist in particular you like the most?
I have a couple of friends who are extremely talented: Tom Bartley (@tom_truelovetattoo), Yas Vo (@yasvotattoo), Damon Stokes (@damon_stokes) & Anna Sky (@annazeeskytattoos). I also love the work of Helen Hitori (@helen_hitori), Guy Le (@guyletatooer.one), McKenzie (@mckenzietattooer) & Hannah Monte (@ellementaltattoos).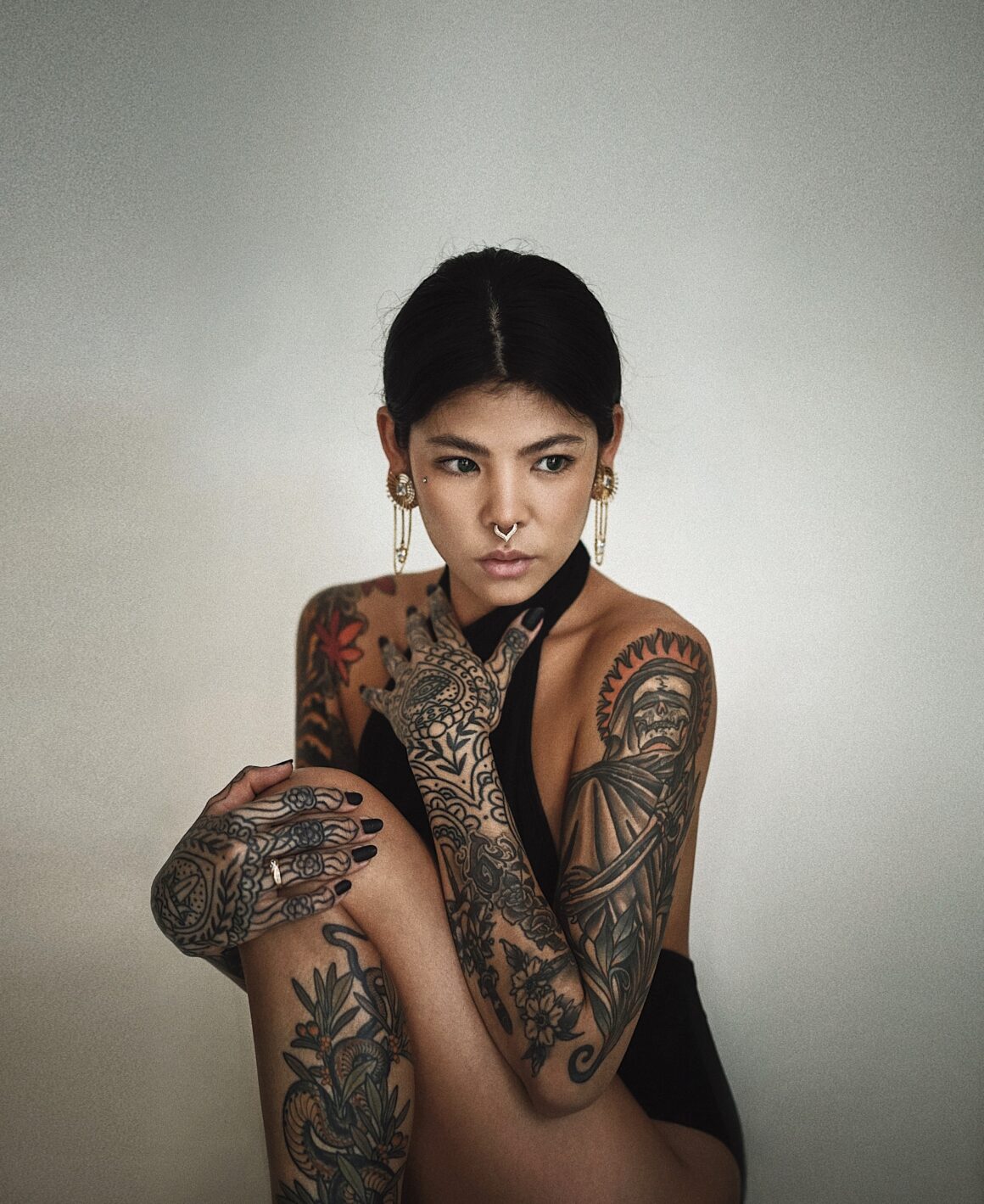 How did you become a bartender? It is an unusual profession isn't it?

I've been bartending for 7 years. I'm also a photographer and at the time took up bartending during the nights to free up my days to take photos. I don't know if it's unusual but I love it.