From Dortmund to Berlin: Sinah is a beautiful and sweet tattoo lover – and a tattoo artist as well! – in love with Traditional and Neo Traditional style. Let's get to know her better…
Hello Sinah nice to meet you! Where do you live and how old are you?
Hello everybody and thank you for this interview! I'm Sinah, I'm 27 years old, I live in Berlin, but I grew up in a small town near Dortmund.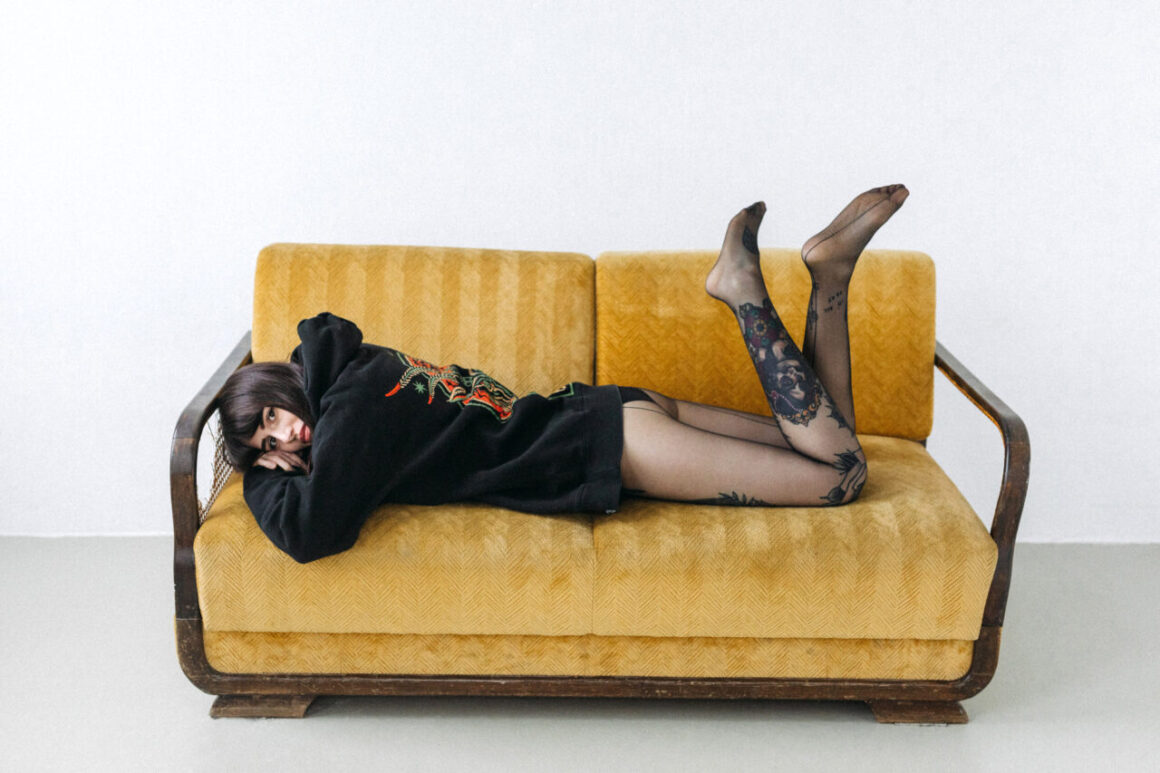 How would you define your personality in a few words?
It's always hard to describe yourself, but I think I am a very positive thinking person. I am emphatic and I love to make bad jokes together with my friends.
Let's talk about your tattoos: Traditional is your style, roses and hearts your favourite subjects. Is it correct? Would you like to tell me something about your personal collection? Do your tattoos have a meaning?
I just like typical Traditional/Neo Traditional themes. I really enjoy how artists draw the same topic in their respective styles and I am a fan of wanna-do's. But I also have a few tattoos with a special meaning. I often choose subjects with a meaning only I can recognize. It may sound cheesy but it's for myself… and sometimes I don't want people to know what's important and meaningful to me.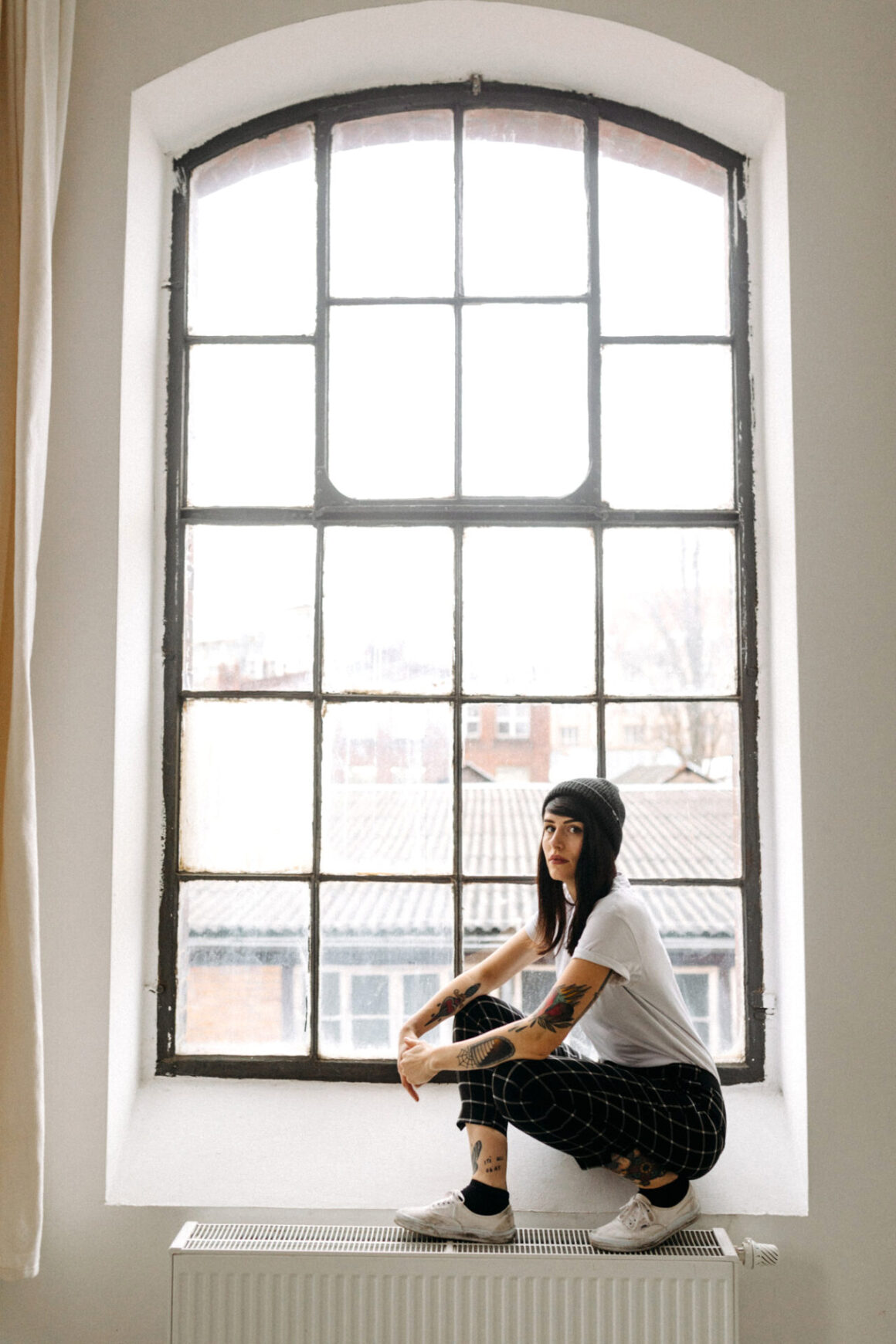 How did your love for tattoos start and when?
I always was an alternative kind of girl. During high school it was cool to have a lot of piercings and tunnels. I loved that style and tattoos weren't important to me.
I just remember that at the age of fifteen I drew the full sleeve of Oliver Sykes on my left arm.
I was a huge fan and felt cool that day. But I got my first real tattoo when I was nineteen.
You are a tattoo artist yourself. Would you like to tell us something about it?
At the moment I really miss tattooing. I started 4-5 years ago and it's a big part of my life. I love to make people happy and more confident in their own skin. Doing art, getting paid and living off that is a great thing, but nothing equals talking to customers and seeing them leave with a smile on their face.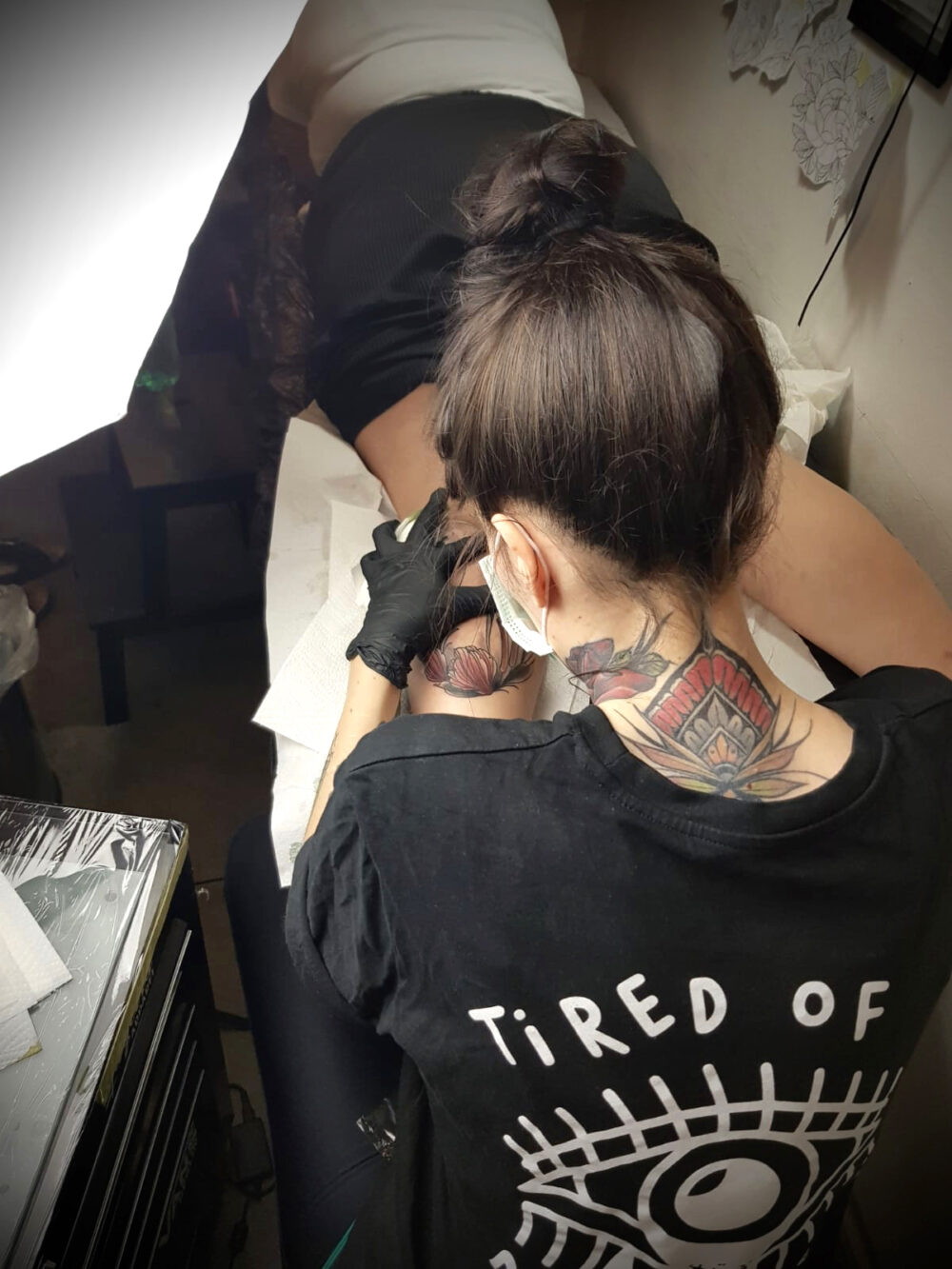 Where do you work at the moment?
I work at "Unter der Hand", a tattoo studio in Berlin, and I regularly guest spot at "Signed and Sealed Tattoo Parlour" in Recklinghausen, near my hometown.
What do you like to do in your free time?
Usually meeting friends for cake and coffee, that's the best combo. I love to go to concerts and festivals and definitely doing art in different ways. I also am into documentaries and enjoy watching them and drawing at the same time.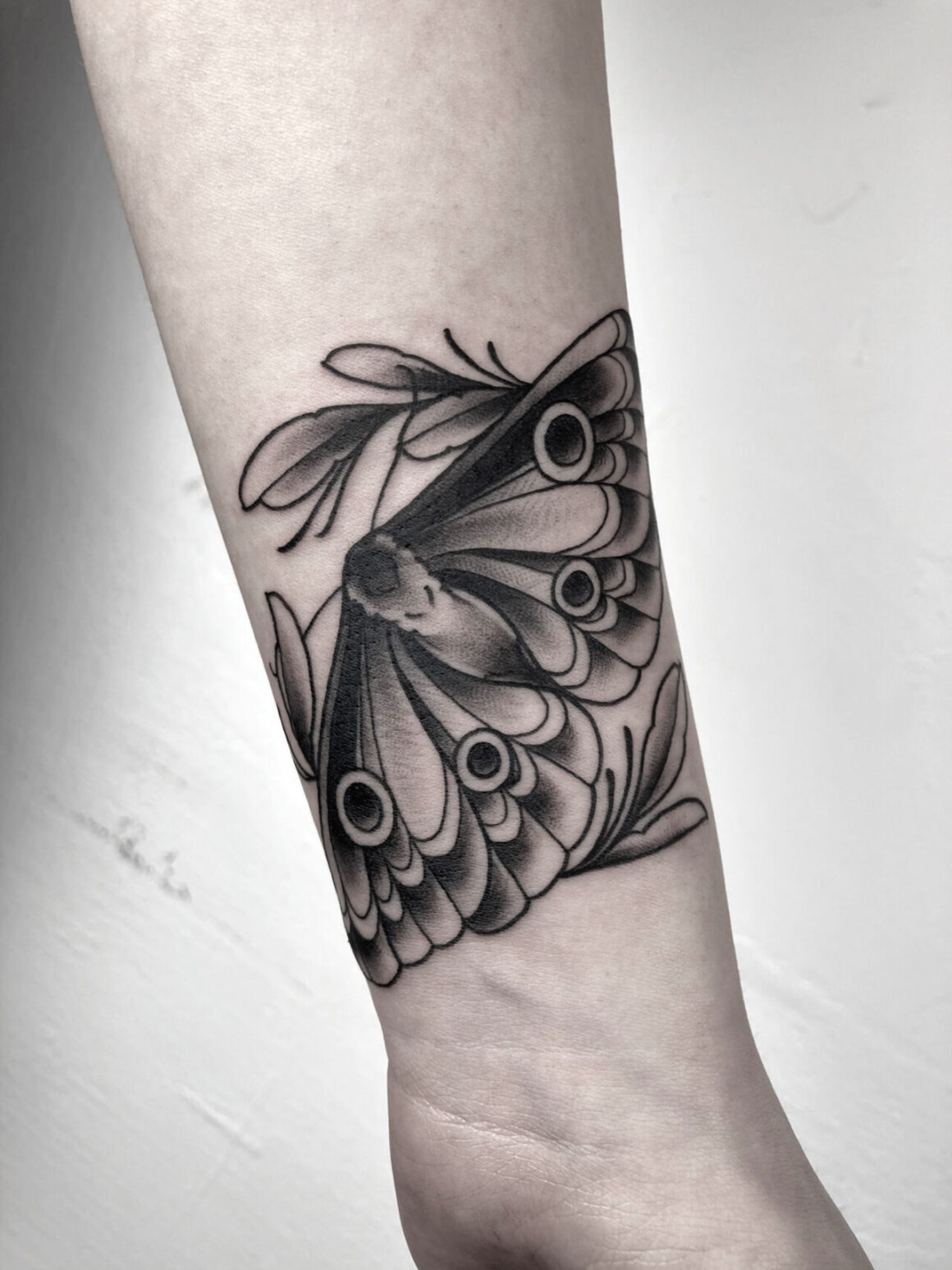 Do you like the tattoo scene in Berlin? What is your favorite tattoo studio?
I have tattooer friends but I was never part of a "scene". I also don't have a favorite studio because I am more a fan of artists themselves. At "Signed and Sealed Tattoo Parlour", though, I always get a warm welcome from the whole team, and maybe that makes them my favorite.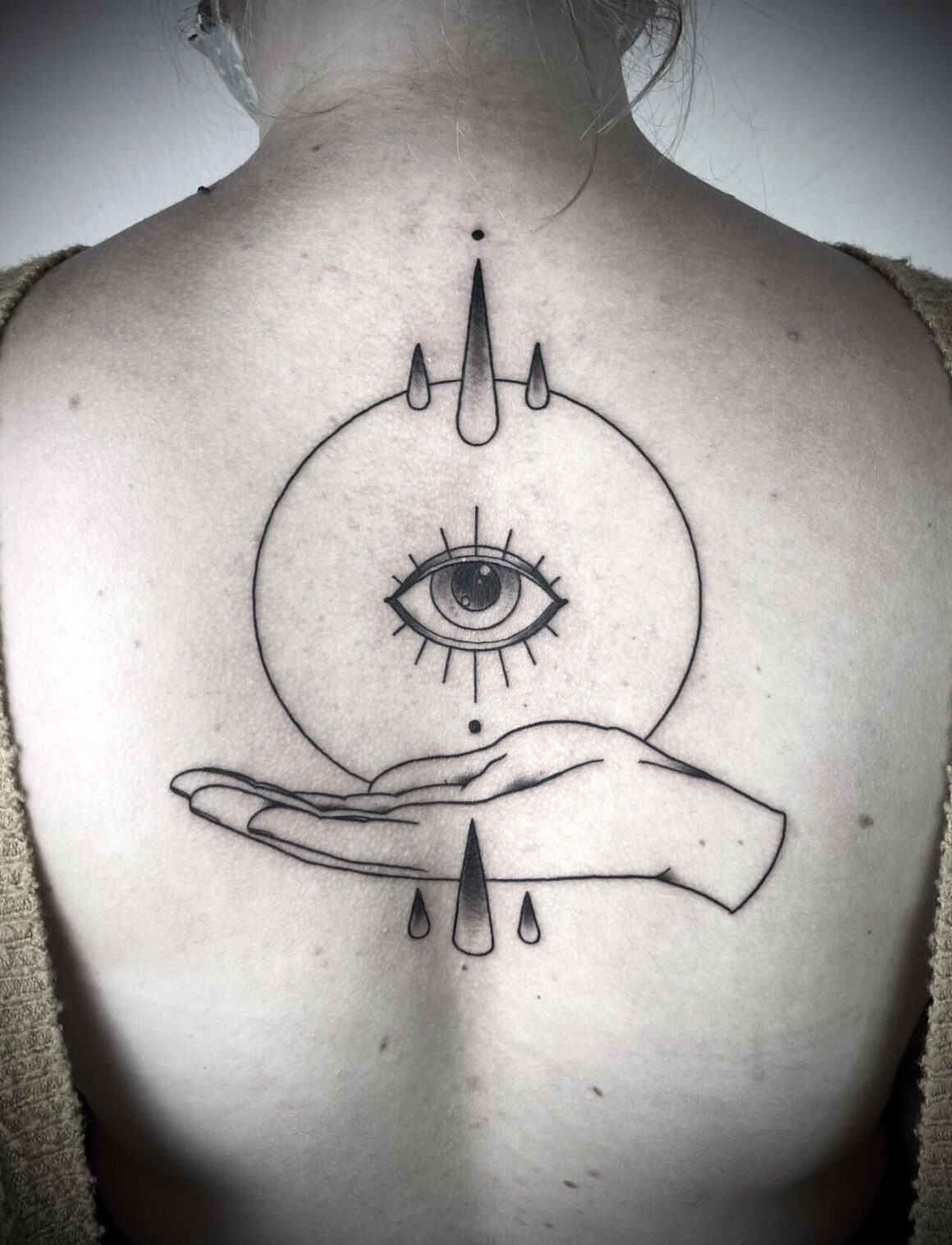 Do you like to travel? Where do you dream to go when this global situation is over?
In the last 1 or 2 years I traveled more than usual. It was like I tried to take all I wanted, before this global situation started. Maybe it was intuition, I don't know. I was in Los Angeles, England and Montenegro for the first time. I really want to do that again, especially with my twin sister. My last voyage was to the Netherlands with my best friends and my twin sister and I think that will be one of the first things we will do again. But I also enjoy short vacations in Germany and can't wait to explore different cities with my boyfriend and meet my grandmother again.