Today we introduce you to a marvellous young mother who lives in a small town on the east coast of Scotland, just outside of Edinburgh. She tells us about her great love of tattoo, but also about herself and her everyday life. Let's get to know her a little better!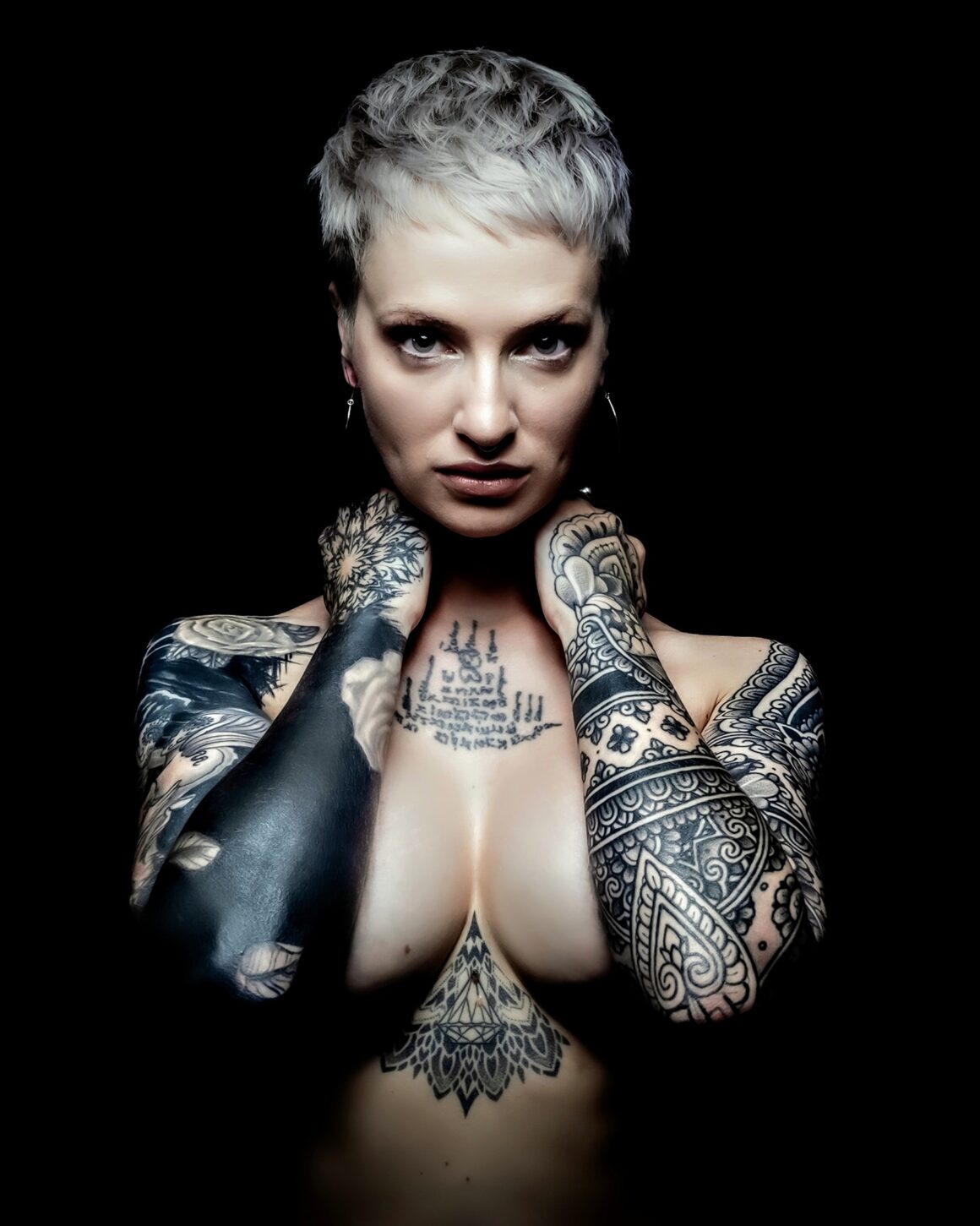 Hello Holli, nice to meet you and thank you for this interview! Would you like to introduce yourself to our readers?
Thanks for having me! I'm Holli, 29 year old mum to two wonderful young children and wife to tattoo artist Marc Diamond. We live in a small town on the east coast of Scotland, just outside of Edinburgh.
Long story short: three words to describe yourself?
Impulsive, intuitive, analytical.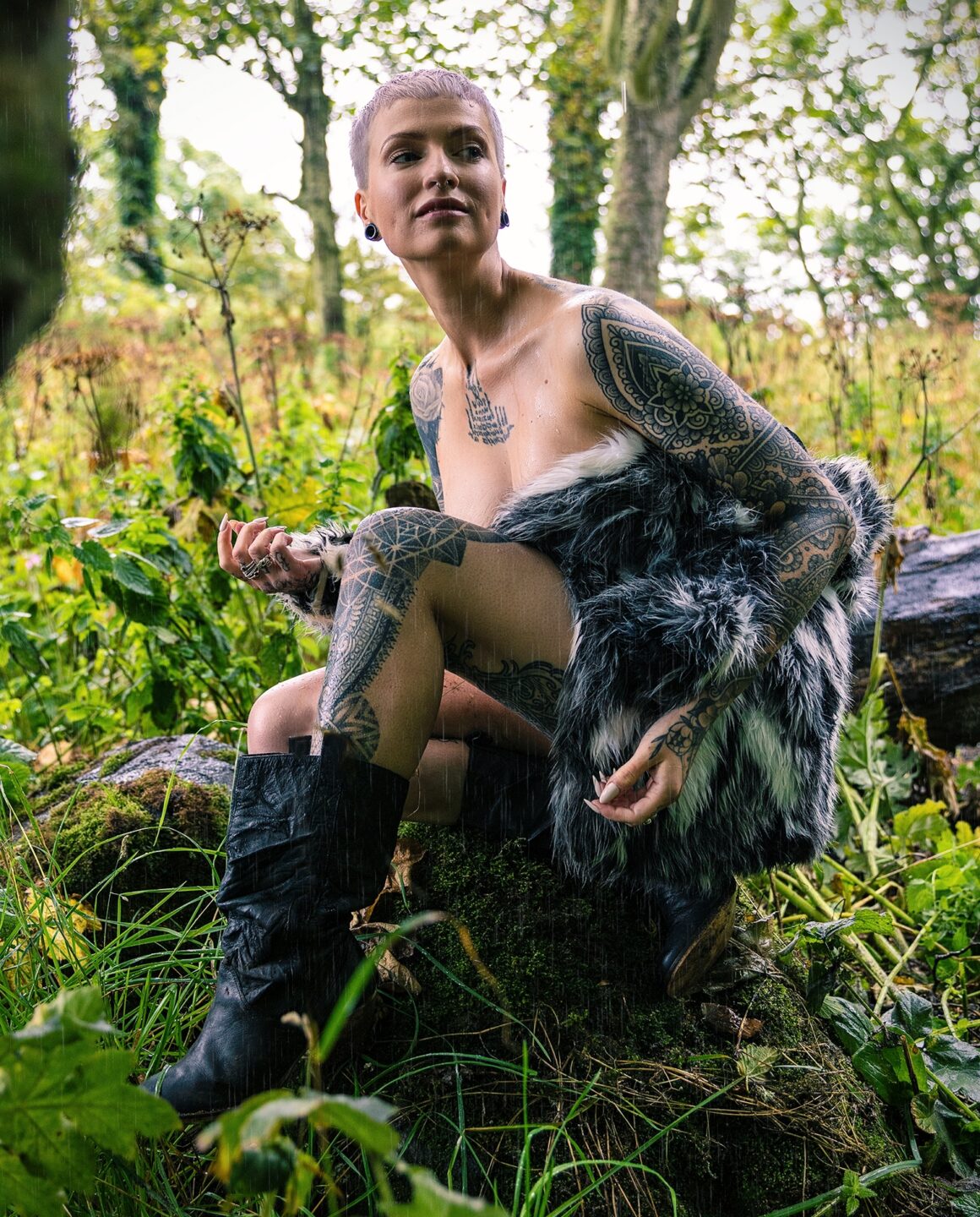 Let's talk about tattoos: how and when did your love for this form of art come about?
From a very young age I would look in the window of a local tattoo shop and admire the flash that was displayed. I did this regularly on the way to my Gran's house and couldn't pass without 'choosing' which one I'd get when I was old enough. Then in my teens I was introduced to tattoo magazines. The possibilities became endless!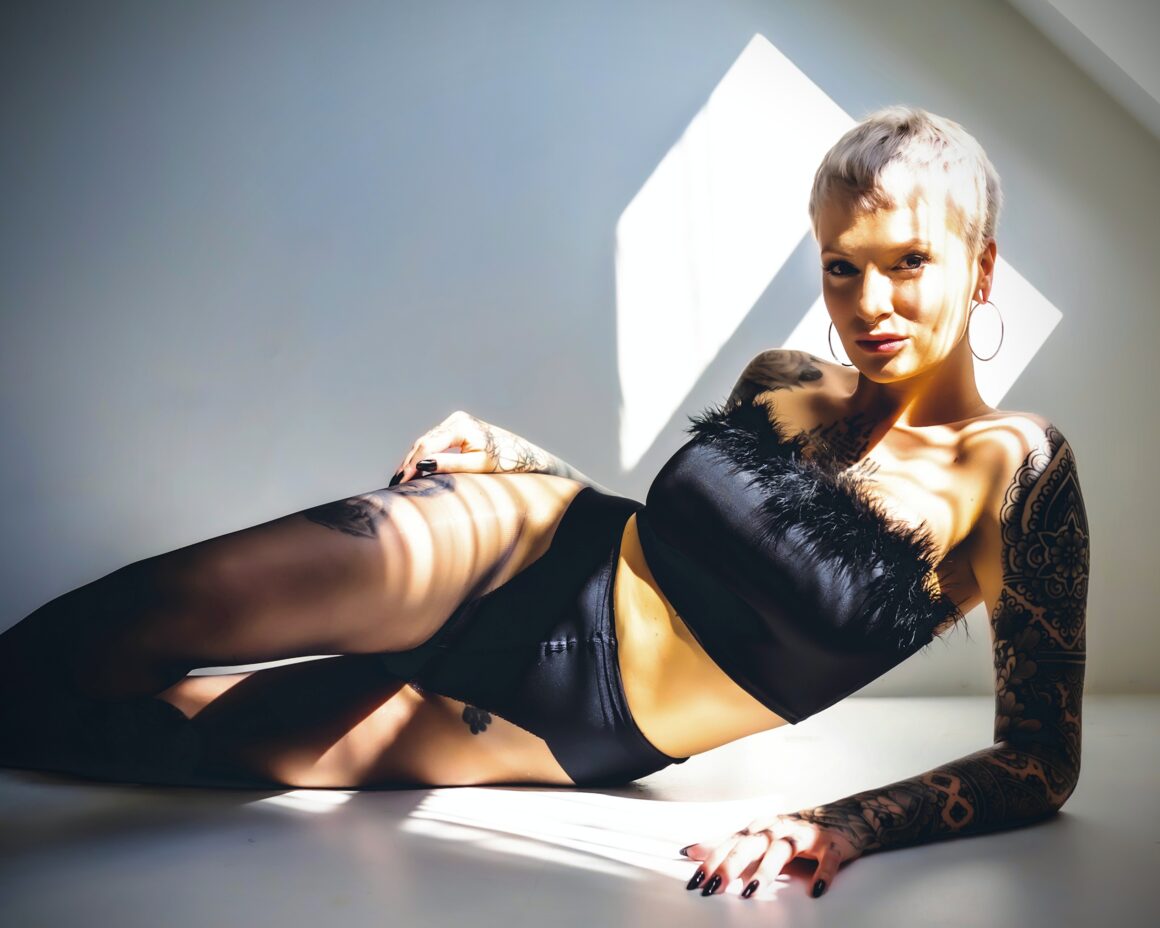 What about your tattoo collection? What were your first and your last tattoos? And your "favourite"… if there is one?
My first tattoo was a little paw print from the above-mentioned tattoo shop as a reward to myself for doing well in high school exams. This was a milestone of my rebellious teenager years. Luckily I survived that period and began to make some better decisions. Aged 19 I walked into Studio XIII, Edinburgh and encountered the most engaging eyes and warmest smile I'd set upon. This makes the rose tattoo on my right shoulder a firm favourite; it's when I first met Marc.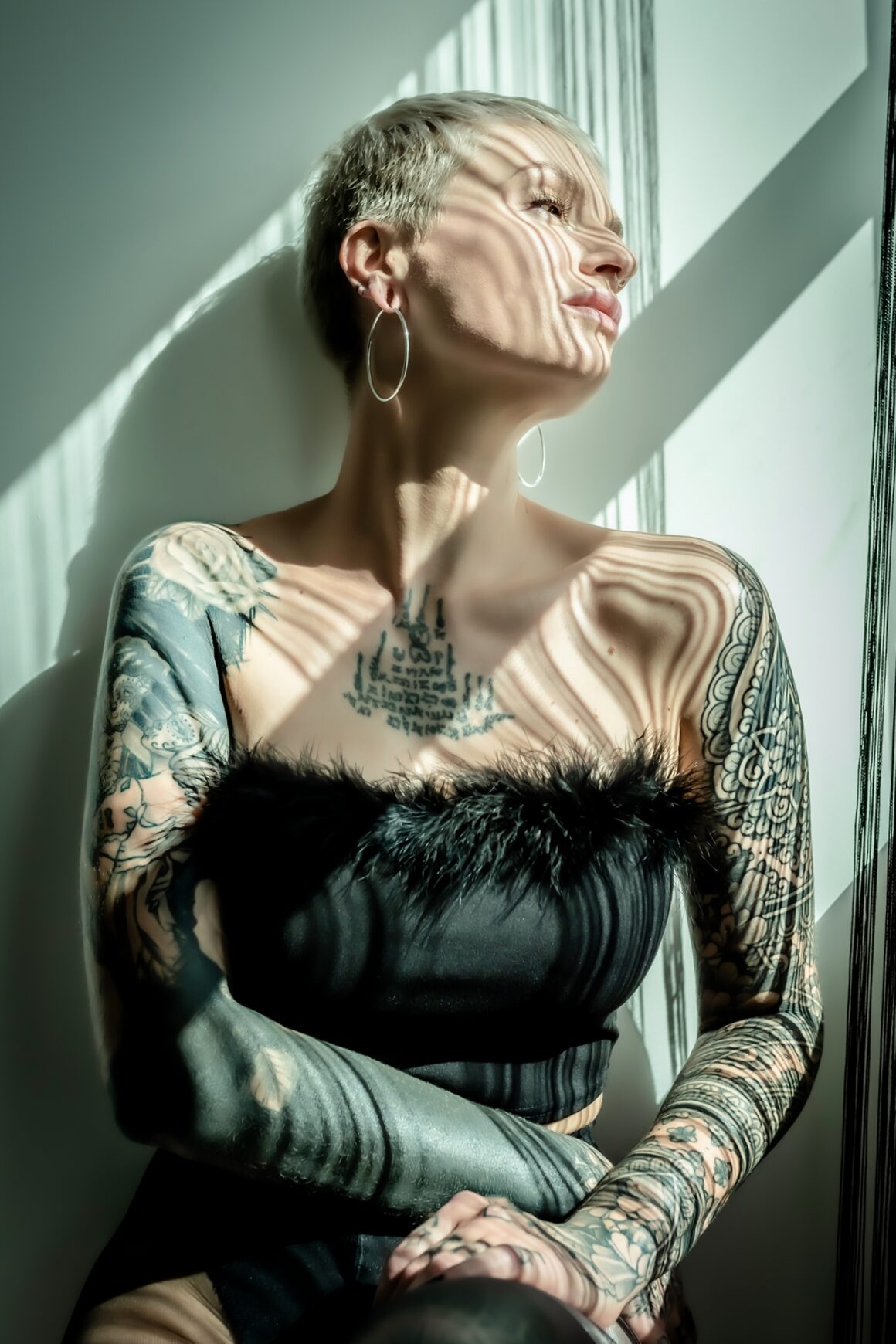 Let's talk about the beautiful artworks by Jack Peppiette…
It's gorgeous right?! I know Jack from his apprentice days so when he started banging out those blacks and florals I had to get me some! I hope to get back in his chair soon. Its not easy putting time aside for tattoos when family life is so demanding. Family over everything… even a sleeve.
But when the time comes around it makes me appreciate the experience so much more.
Is there any other tattoo artist you would like to mention among your favourites?
Of course, Marc Diamond! I've watched my better half grow from strength to strength and his current pieces blow my mind. The stunning dark mandala on my right hand is from Marc. He's certainly found himself in blackwork. Just look at those lines! Can you tell I'm very proud? Check out his Instagram @marcdiamondtattoo.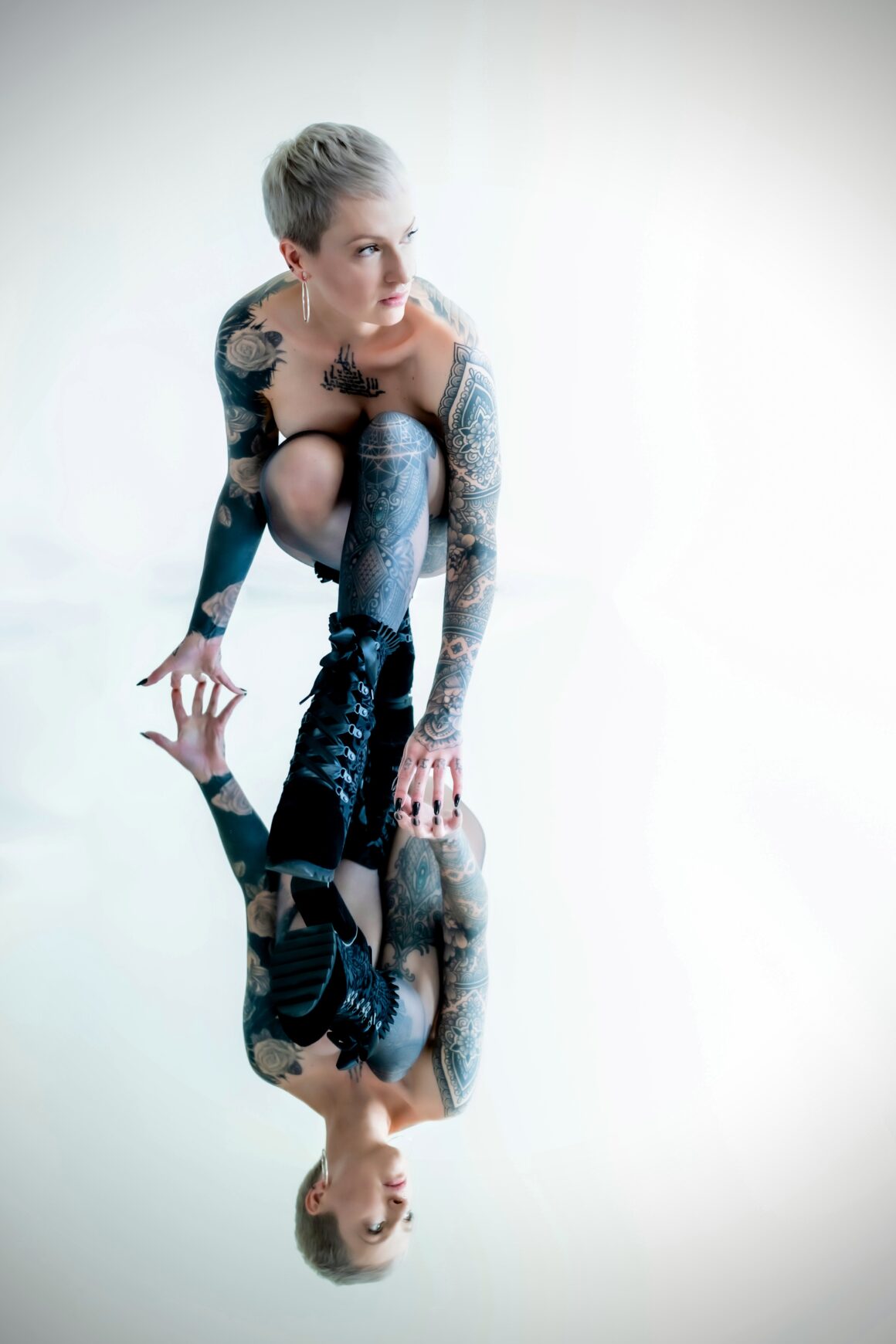 Are you planning to do some more tattoos in the future?
I have so many unfinished pieces to concentrate on right now but yes, there will be more to come. I'm desperate to work on my chest and neck. It looks so bare against the rest and seems unnatural. Does that make sense? There comes this turning point when you start to focus on the gaps and your tattooed skin is the 'normal' skin. Like it was meant to be there all along.
What about the tattoo scene in Edinburgh? Is it a "tattoo-friendly" city?
Absolutely. The city is full of interesting people. In amongst these Elaine Davidson (who holds the Guinness world record for most piercings) and the hordes of Harry Potter fans dressed in robes, a facial tattoo hardly goes noticed. And if you wish to add to your tattoo collection there are so many notable shops in and around Edinburgh. Not to forget the Scottish Tattoo Convention which takes place each Spring.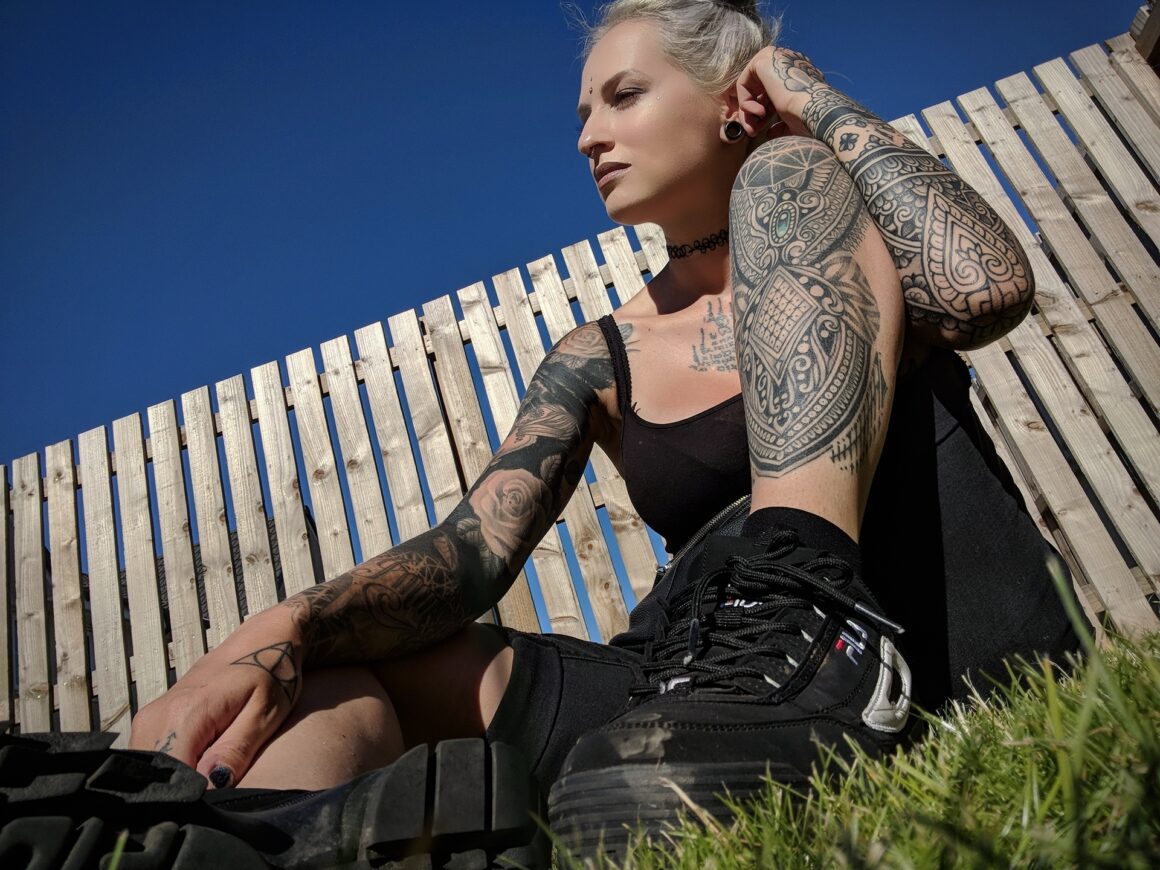 Tell us more about you: what do you do in your everyday life? What are your hobbies? Do you like movies, music, books, any other art forms?
Daily activities revolve fully around my kids. A good portion of the day is spent doing school runs and other housewifey stuff. We try to spend our remaining time exploring outdoors which is easy when there's so many rivers, beaches, woodlands and castles right on our doorstep!
Everything's an adventure to a child. Their passion is inspiring.
My son has just discovered reading which really pulls at my heartstrings. Before I became a mum I read loads (mostly crime/thriller) but I haven't made the time for it in recent years. Its wonderful to think that soon we can enjoy reading together, as a family. I've done some modelling this year and loved it. I haven't been part of any creative process since high school so the satisfaction was well needed. I think it's important for mums to have something of their own. Something a bit self indulgent. I'm excited to see the results of some of those shoots.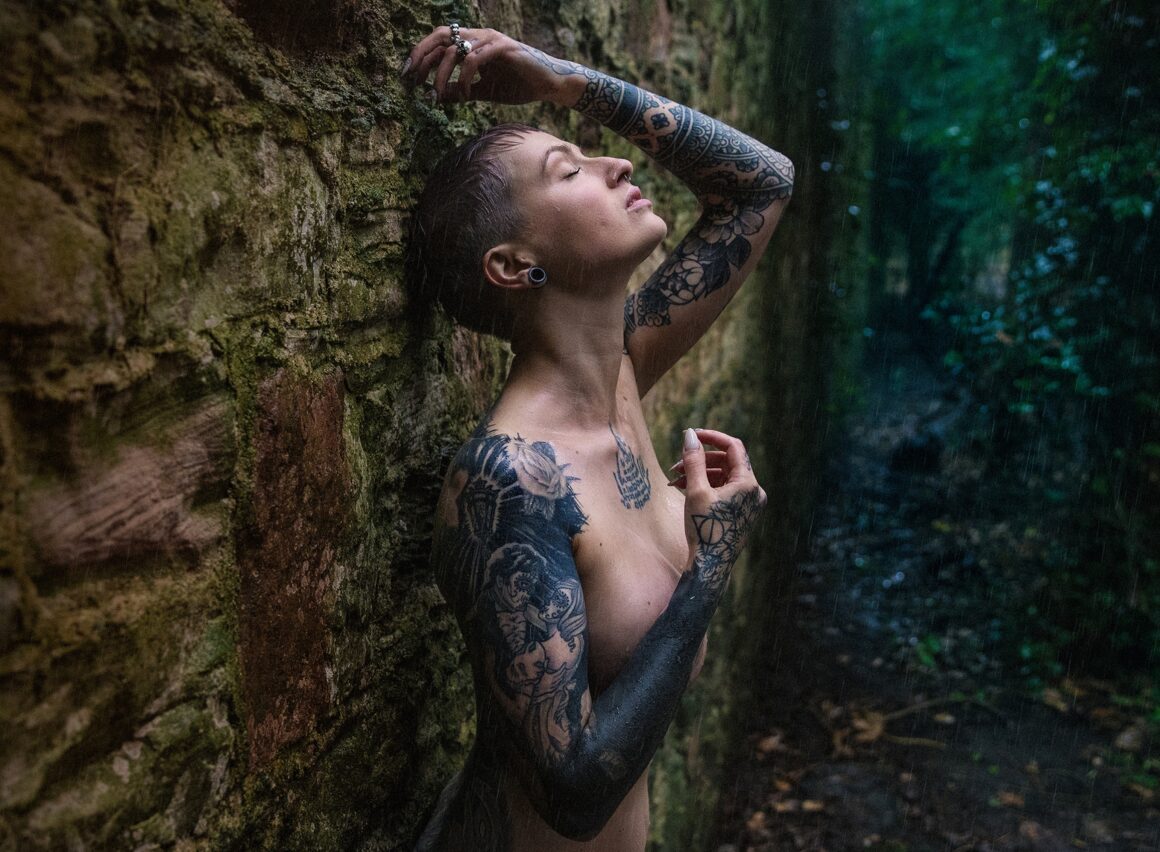 Is there anything you want to add before we end this interview?
Recently I was introduced to 'Heilung'. Search and listen. You're welcome.