Tattoos are a lifestyle for Iris who started loving tattoos since she was a young girl. Then she grew up and tattoos became her own expression: a nice girl, who is involved in alternative culture and hugely inspired by gothic fantasy, with a great love for Berlin and tattoos as she tells us in this interview.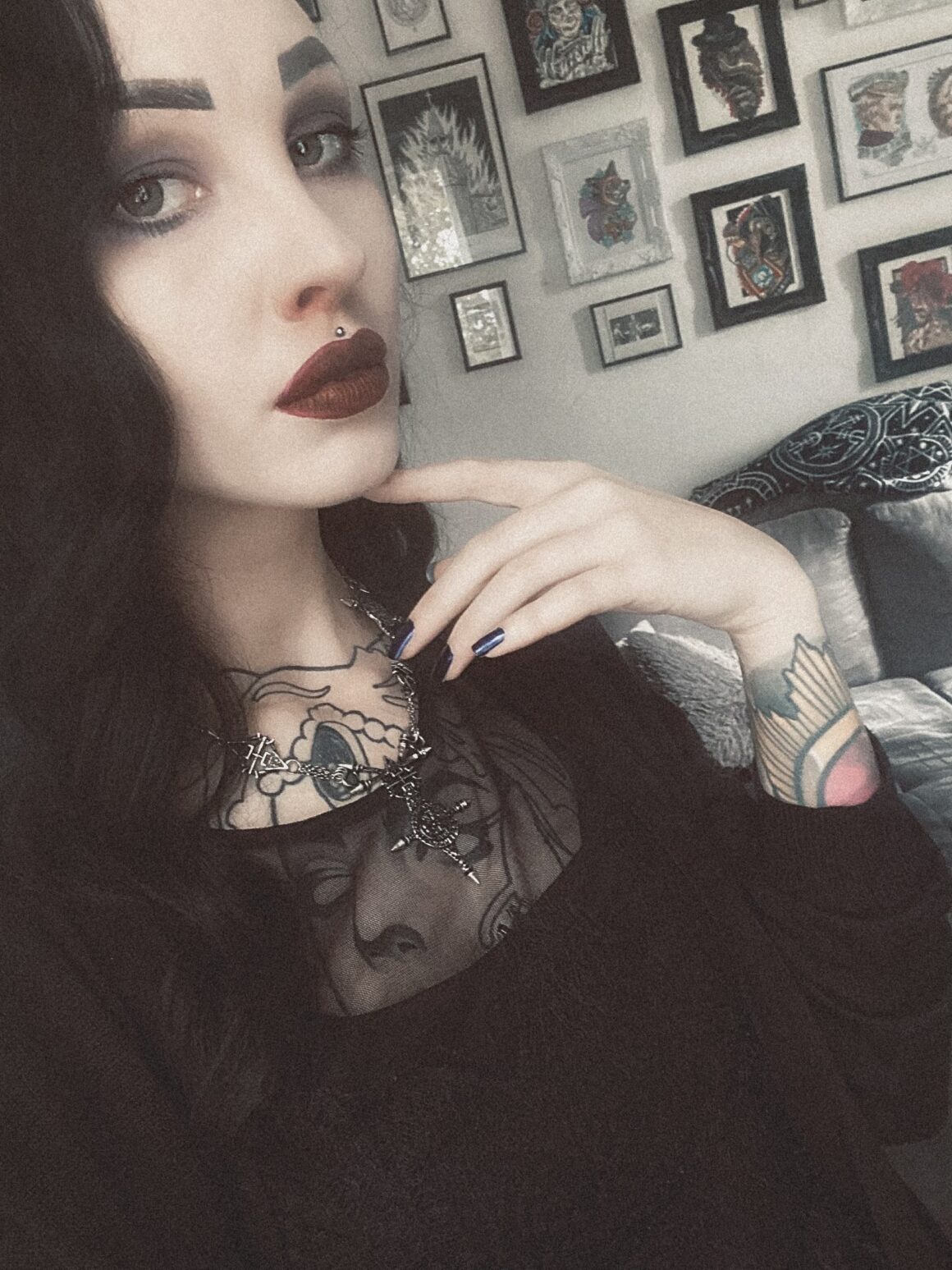 Hi everyone! My name is Iris and I am a tattoo enthusiast. I come from Slovenia but residing in Berlin, Germany at the moment. I moved to Berlin because since the first time I came to visit the city, I was amazed by the openess of people and culture here. I think the world in general is slowly moving forward but Berlin definitely leads ahead.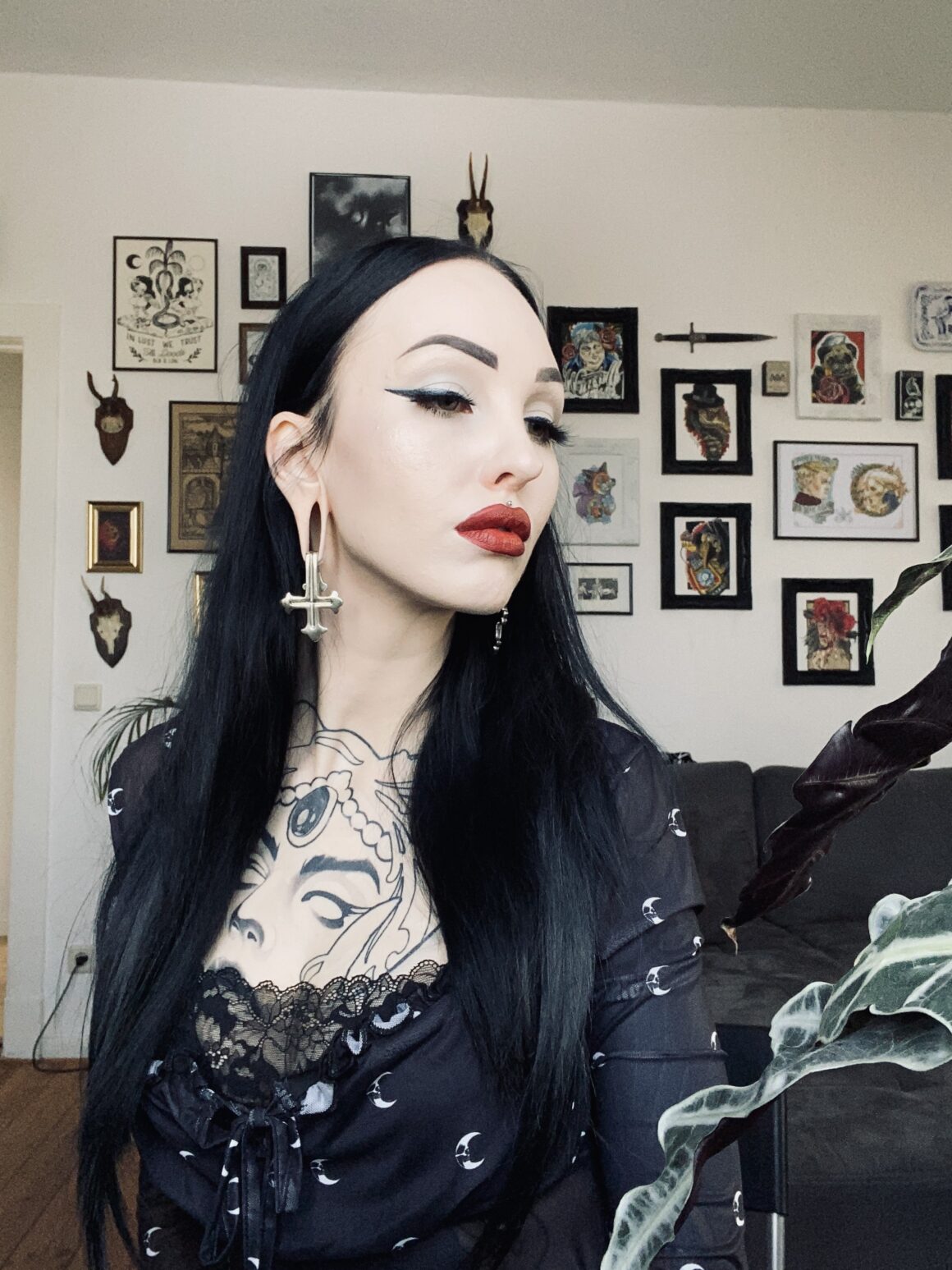 What do you love most in Berlin, where do you like to go and what would you recommend to our readers?
There are so many places I like to go because the city really offers everything you want from nature to pristine city life. I love East Berlin and honestly it would be hard to say what is my favourite place but I tend to spend most of my time in Prenzlauer Berg or Friedrichshain, especially in the Boxhagener Platz area. When I feel that I need to get in touch with nature my favourite place is the Grünewald forest.
As for recommendations to people, well I think everyone has to find his/her own way to live the city at the best, but I would say that East Berlin is still the most genuine part.
It is the old Berlin, and, by the way, if you are vegan like me, come hungry because the food experience is on the next level and there are endless possibilities to try.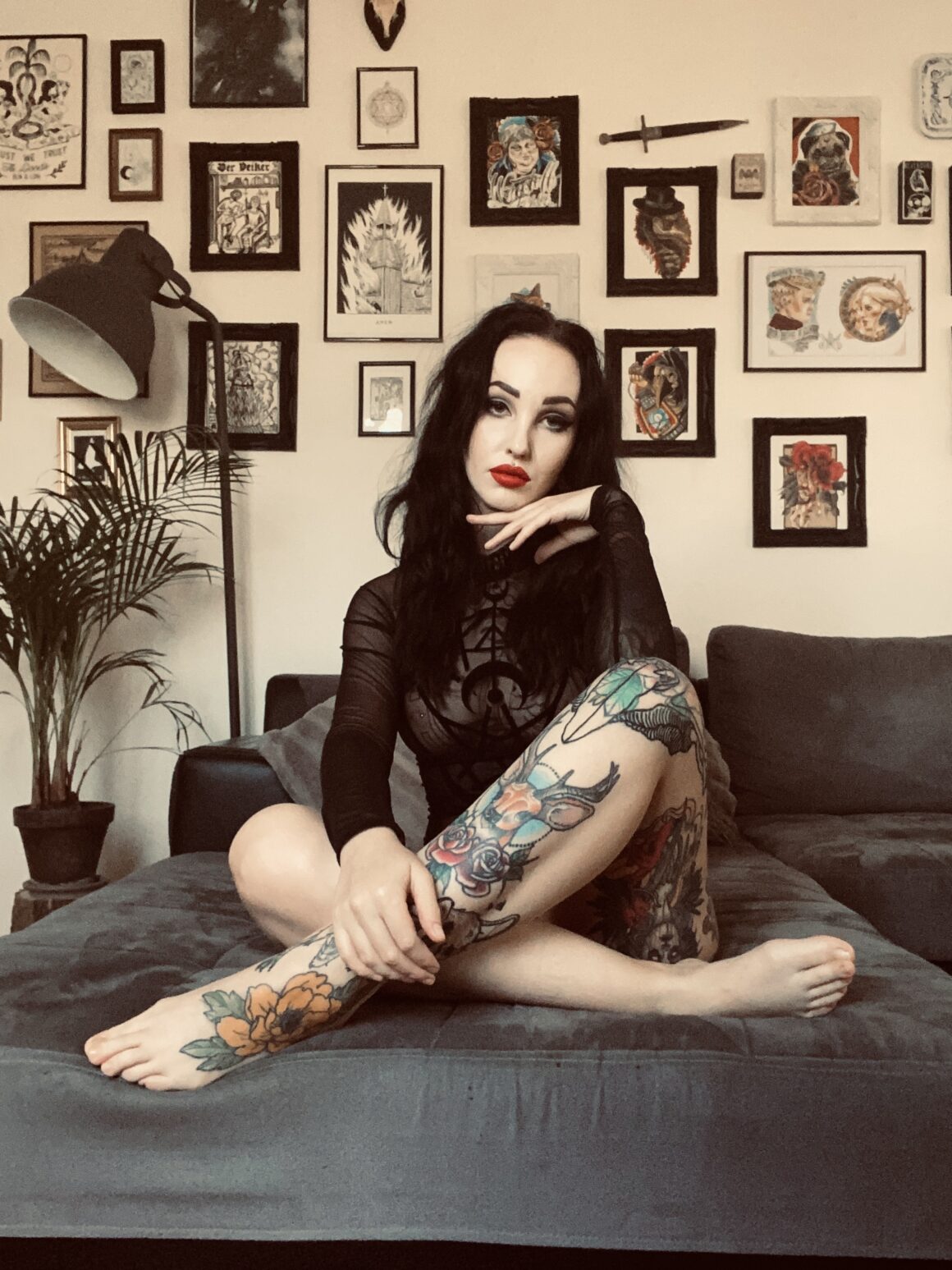 Are you studying medicine? What about this last year for you?
At the moment I am working as a nurse at Charité University Clinic here in Berlin, but I am planning to specialise in the upcoming years and I'm looking forward to go back to University. I would say that last year was a big experience for me. It was though, especially because I worked wise since we worked with Covid patients, predominately with rehabilitation after intensive care treatment, but I would say it was also an opportunity and it changed a lot my perspective on life. However, I'm just like everyone else: ready to move on.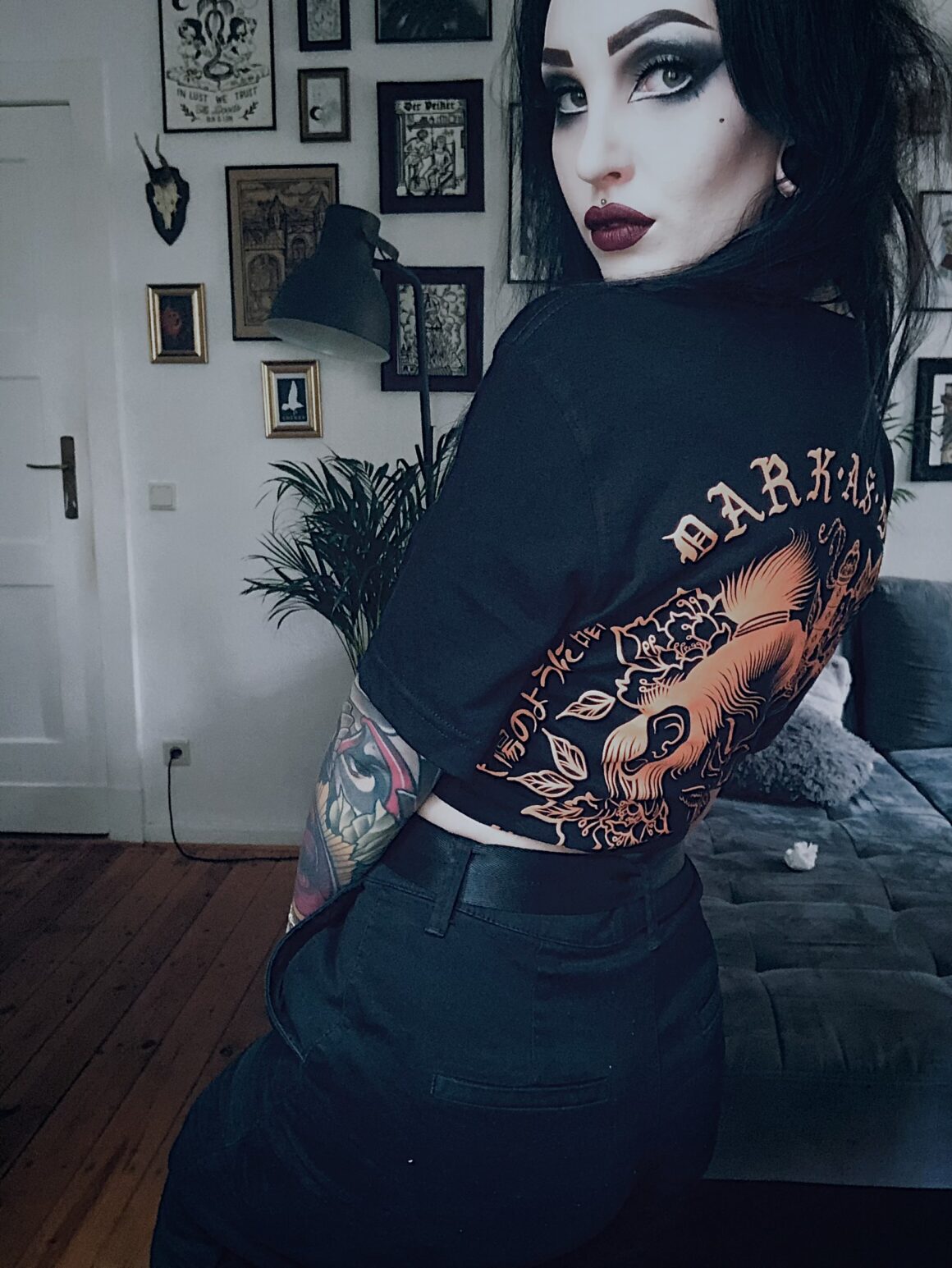 You have a big collection of tattoos. How did it start and what is your favourite one?
My passion for tattoos started really early on. I was obsessed with tattoo stickers since I was about two. I think it was always pretty clear that I will end up tattooed. My collection at the moment is a bit chaotic, I have quite a few old tattoos which at the time made sense but don't really fit into the project I started a few years ago which ended up going into a bodysuit direction. My first tattoo was a super cheesy biohazard symbol on the back of my neck which came from the idea that we, as human beings, are hazardous for our environment, which I think wasn't really that far off. My favourite is the whole, till now, unfinished project of full front and both sleeves, but they all have a special place in my heart.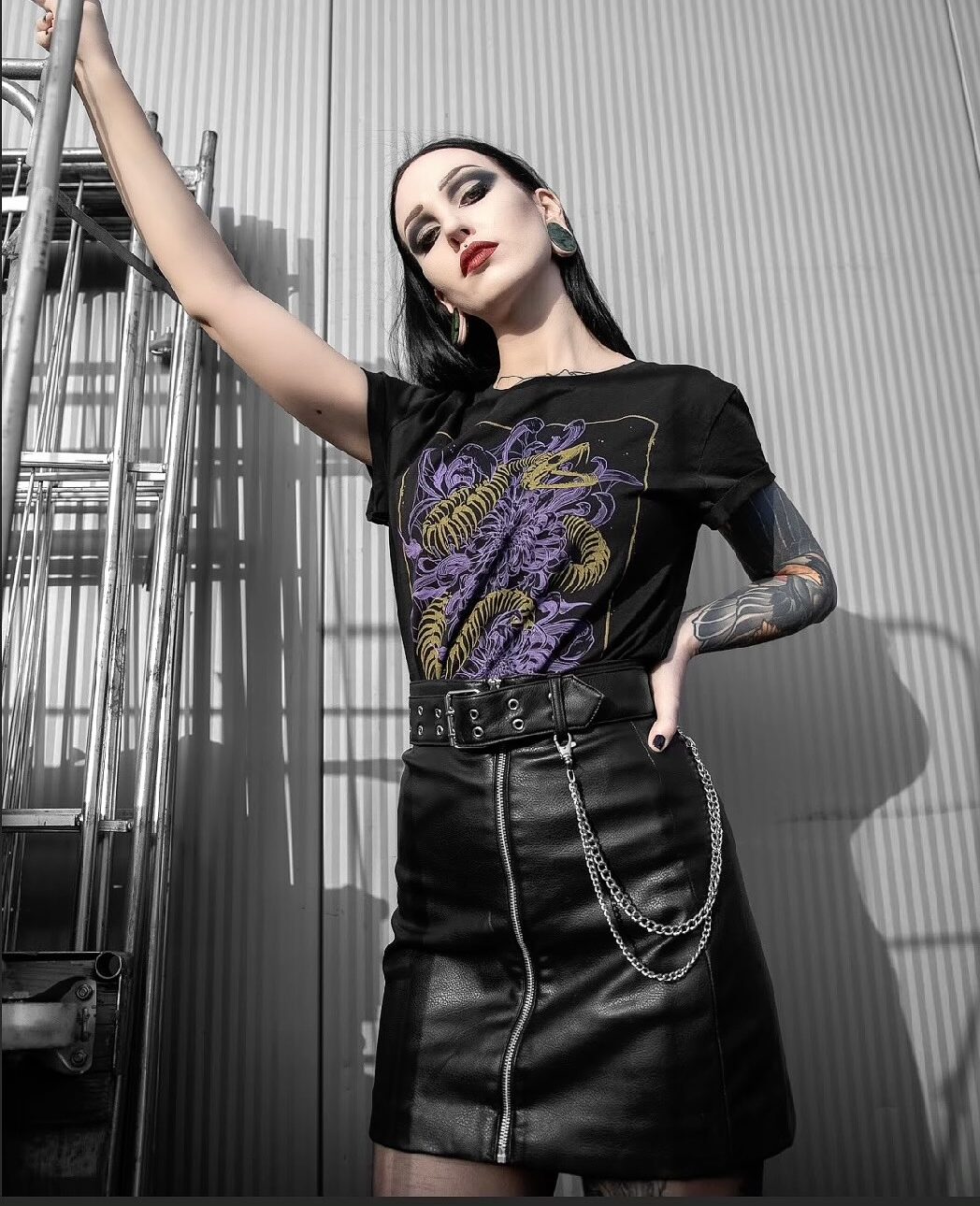 Your personal interests are very close to tattoo, aren't they? Are you involved in any music scene? Do you have any particular hobbies?
Yes absolutely, tattoos are a lifestyle for me really. It is my personal expression of myself, own and unique. Being unapologetically and honestly me, it is something I truly believe in. I have been involved in alternative culture since my early teenage years. I grew up on rock and metal music and I stayed true to that.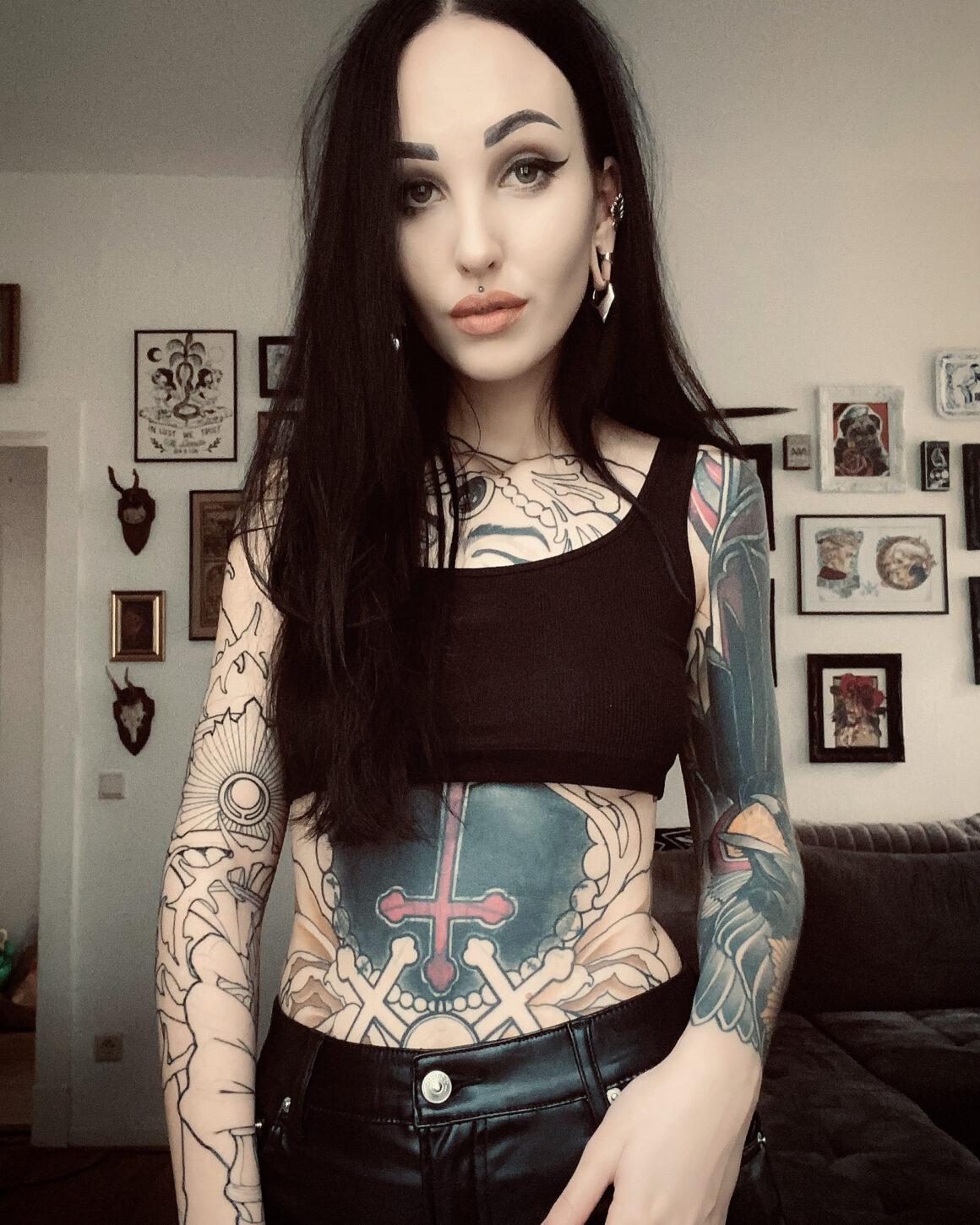 I don't really label myself as anything in particular because I am not a fan of boxes so my taste is a spectrum really but I def prefer some good heavy tunes and concerts. I can't say I have any particular hobbies but I do absolutely love to read. I just find reading is such a great way to relax and turn off everyday life and escape to my little private world. I also like hiking which I miss dearly coming from a country which is basically 60% forest and mountains, but I am happy that I can still spend at least some time strolling through parks and forests around Berlin.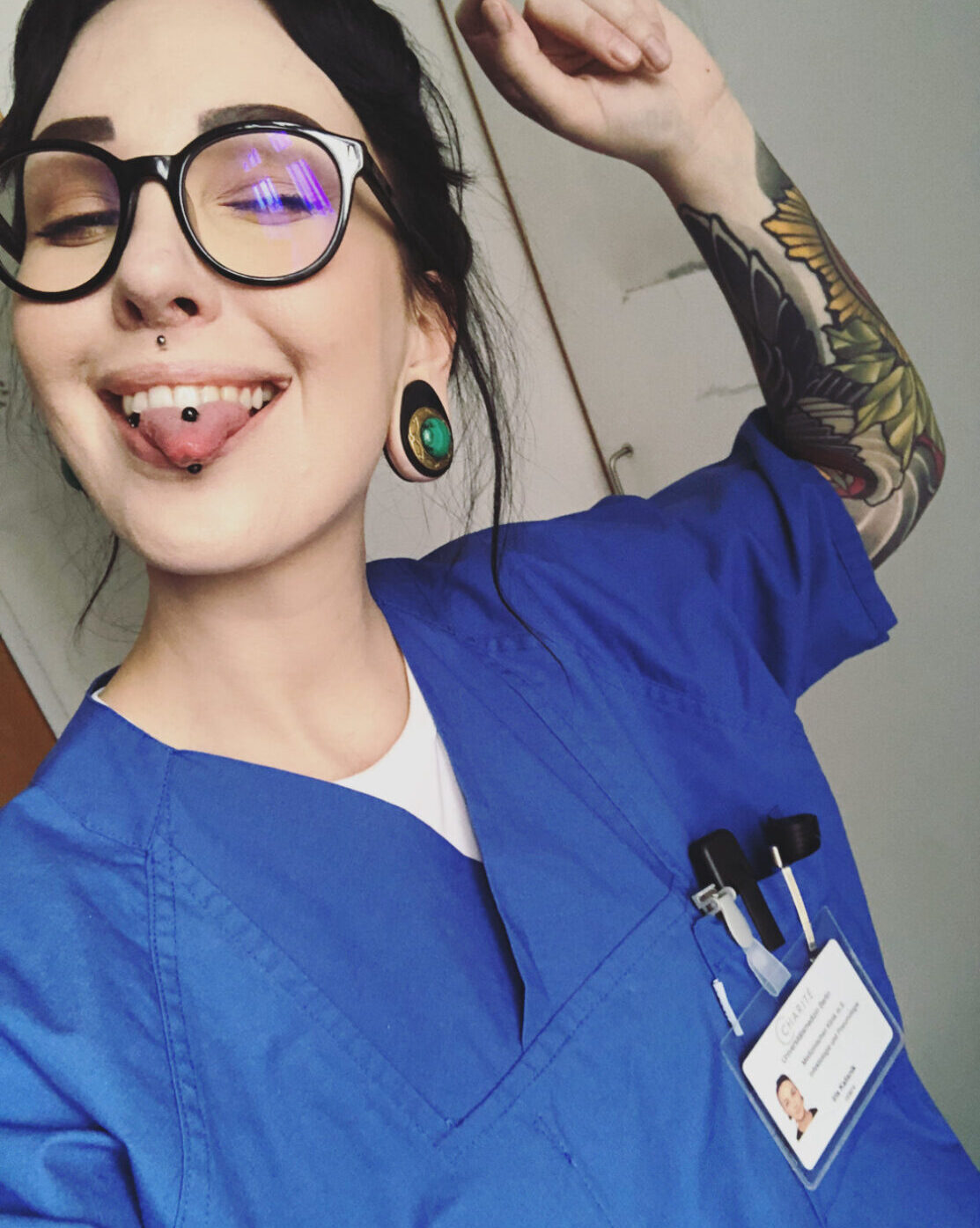 To wind up this chat: would you like to tell us why the nickname you use for Instagram: @stormbehindtheveil?
I am hugely inspired by gothic fantasy, dark academia and anything gloomy and spooky so it is but natural to try to represent that in the name I chose. Second part it is also that it represents a bit of angst of my head just being overly active all the time and the storm behind the calm exterior.