Full interview with one of the most loved and appreciated names of tattoo made in Italy. «My strength? I'm curious. And I always have a great desire to learn…»
Matteo Pasqualin: a name, a guarantee in the universe of tattoo art. In 2022 you will celebrate your "silver anniversary" in tattooing, since you started this profession back in 1997. Would you like to give us an assessment of this extended period of time?
You're right: next year I'll be celebrating my twenty-fifth year of tattoo art and it still doesn't seem real! (laughs) Needless to say, practically everything has changed since then: and by "everything" I really mean a change from A to Z.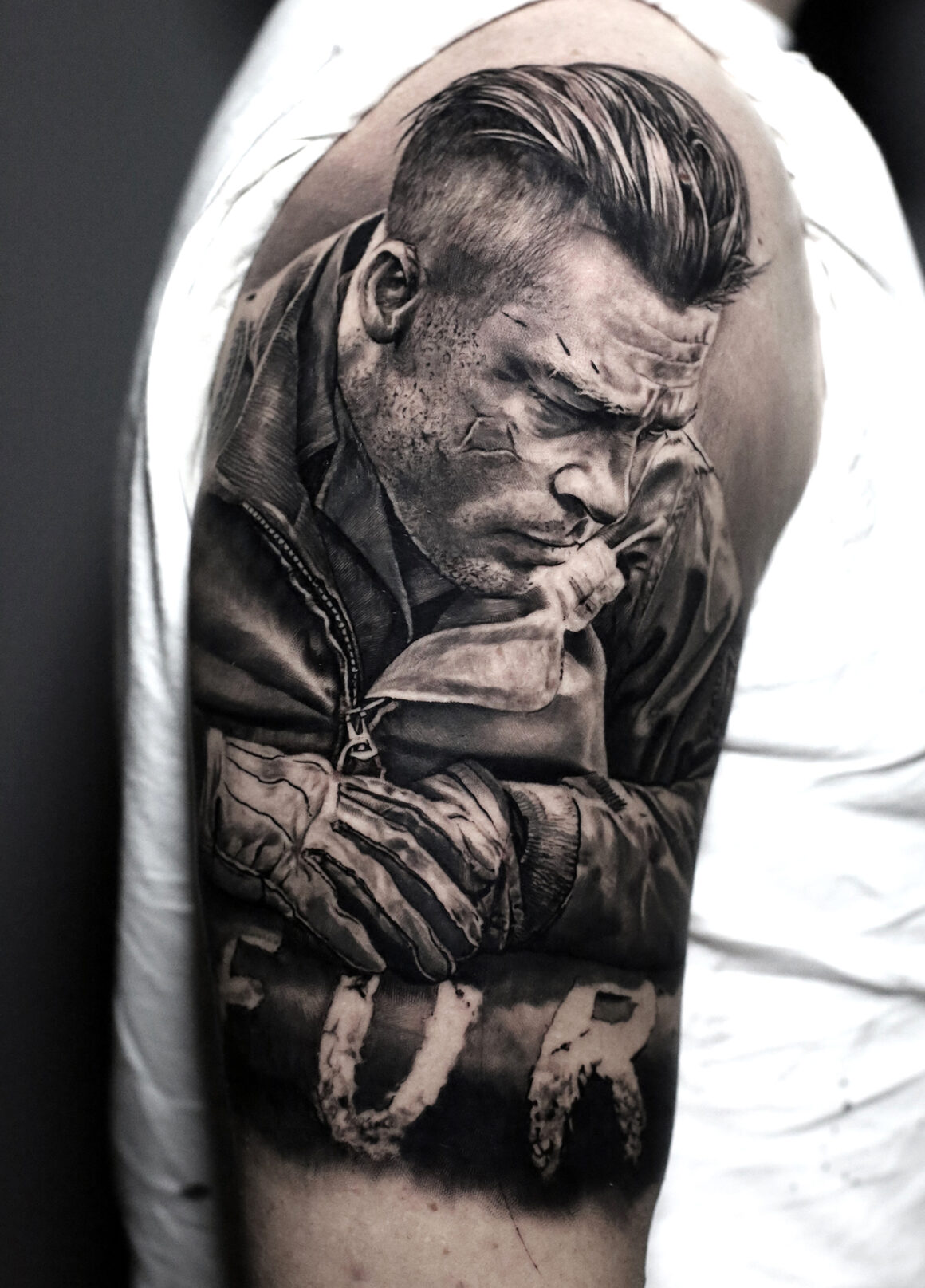 On the other hand, those who, like me, started in those years can easily confirm this. You know, just think of the primary equipment (needles and sterilization) which at the time was all work of the tattooist; the way to prepare stencils; how to find images, usually by visiting bookstores or photocopying various tattoo magazines. Then you had to spread the word about your work. And that's where the famous word of mouth came in.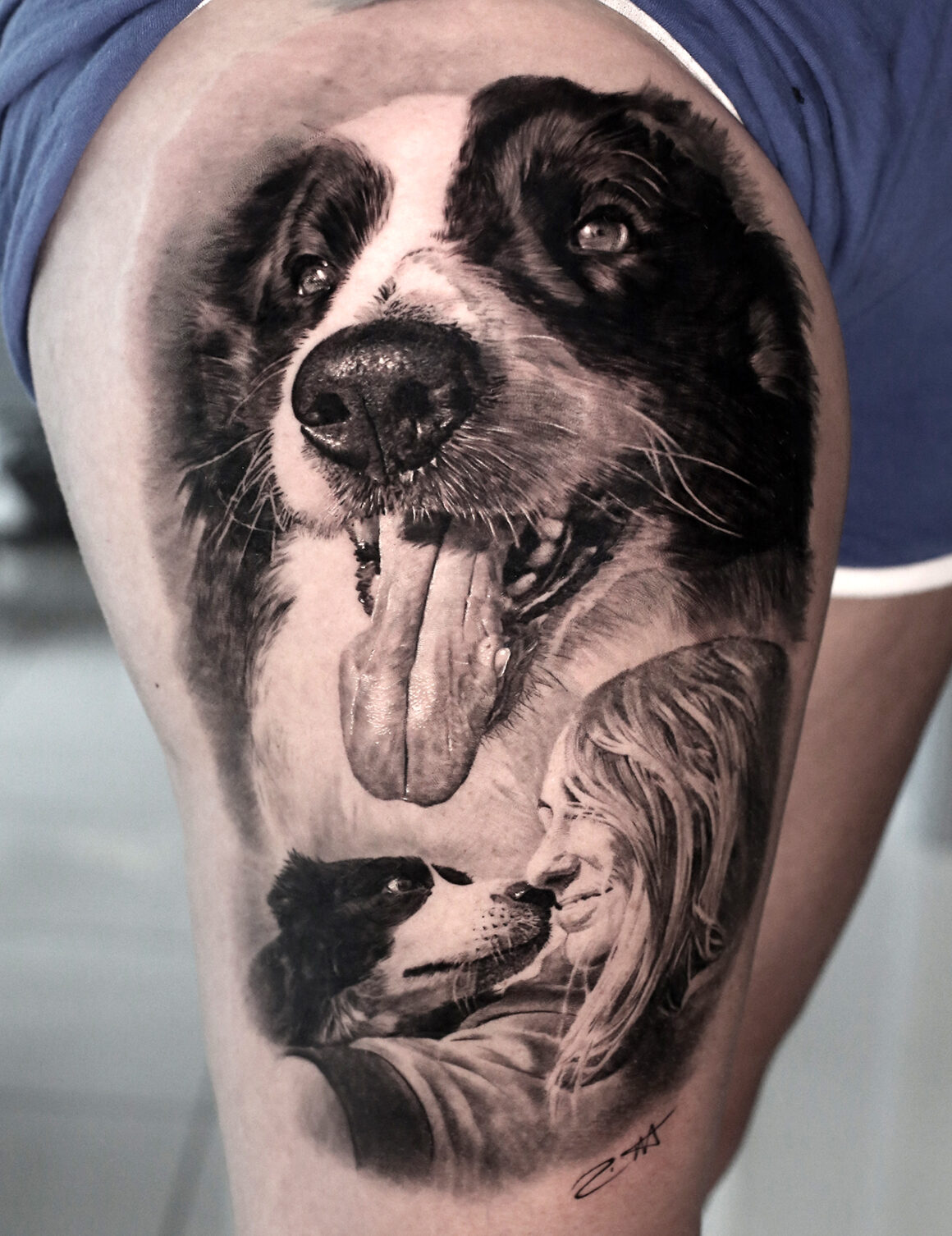 Today, however…
I have to repeat myself: 25 years ago I started a job that, until 2021, has gradually become something else. And this factor is one of the most important reasons why every single day, even after such a long time, is a bit like the first for me. I still have a great desire to learn, to share and to prove to myself that the feeling of "not having understood anything yet", well, it's just a feeling… (smiles)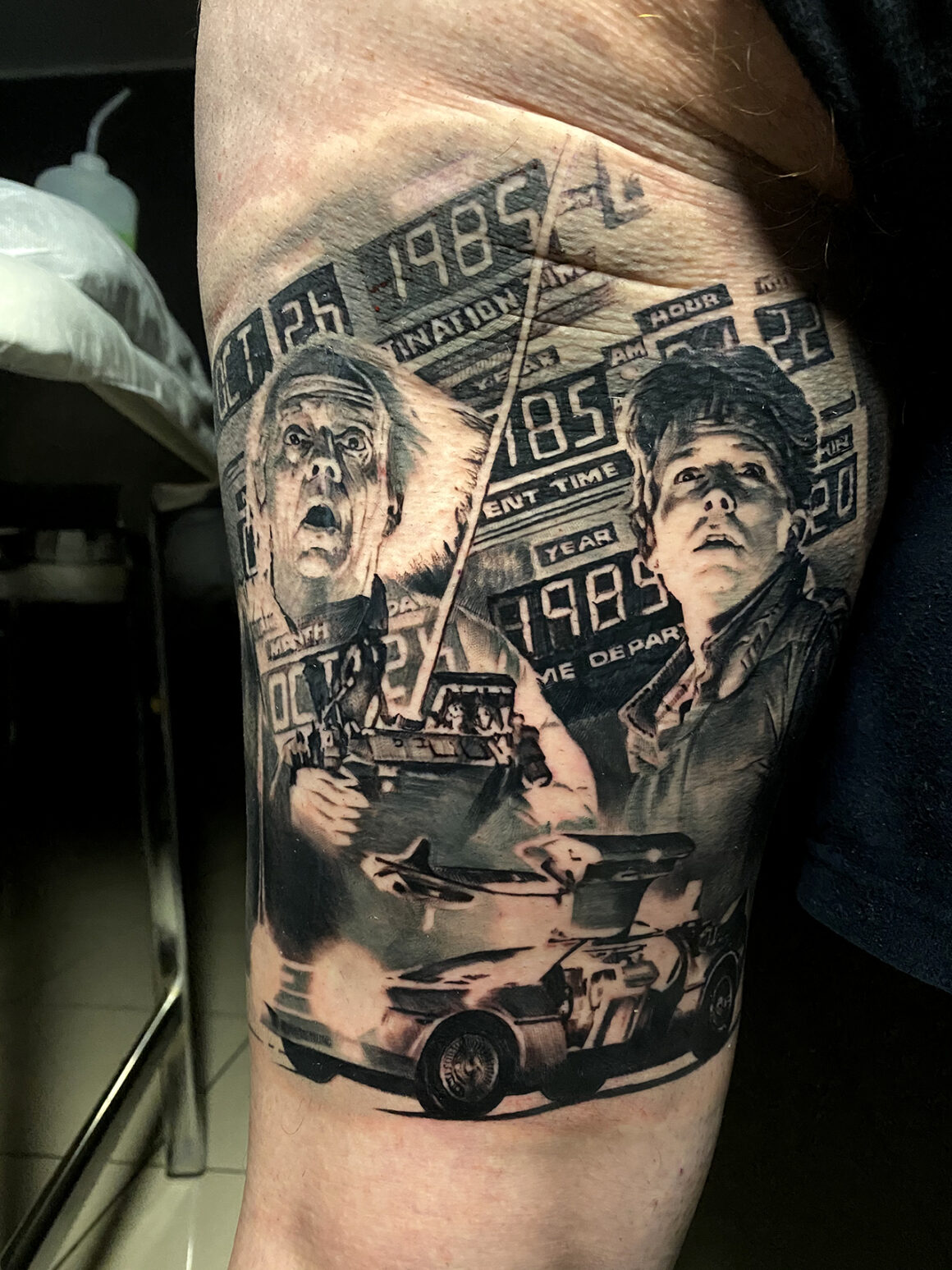 Do you think your celebrated and recognizable Realistic style has evolved over time? Or have you always had this innate talent to "photograph" the reality on skin?
Over the years I have certainly refined my technique and approach, reducing the number of subjects and increasing my attention to contrasts. All of these intuitions are due to the fact that, as time goes by, we understand more and more how skin is one of the worst media on which to create graphic art. Because it ages, cracks, gets covered in hair, gets tanned, etc.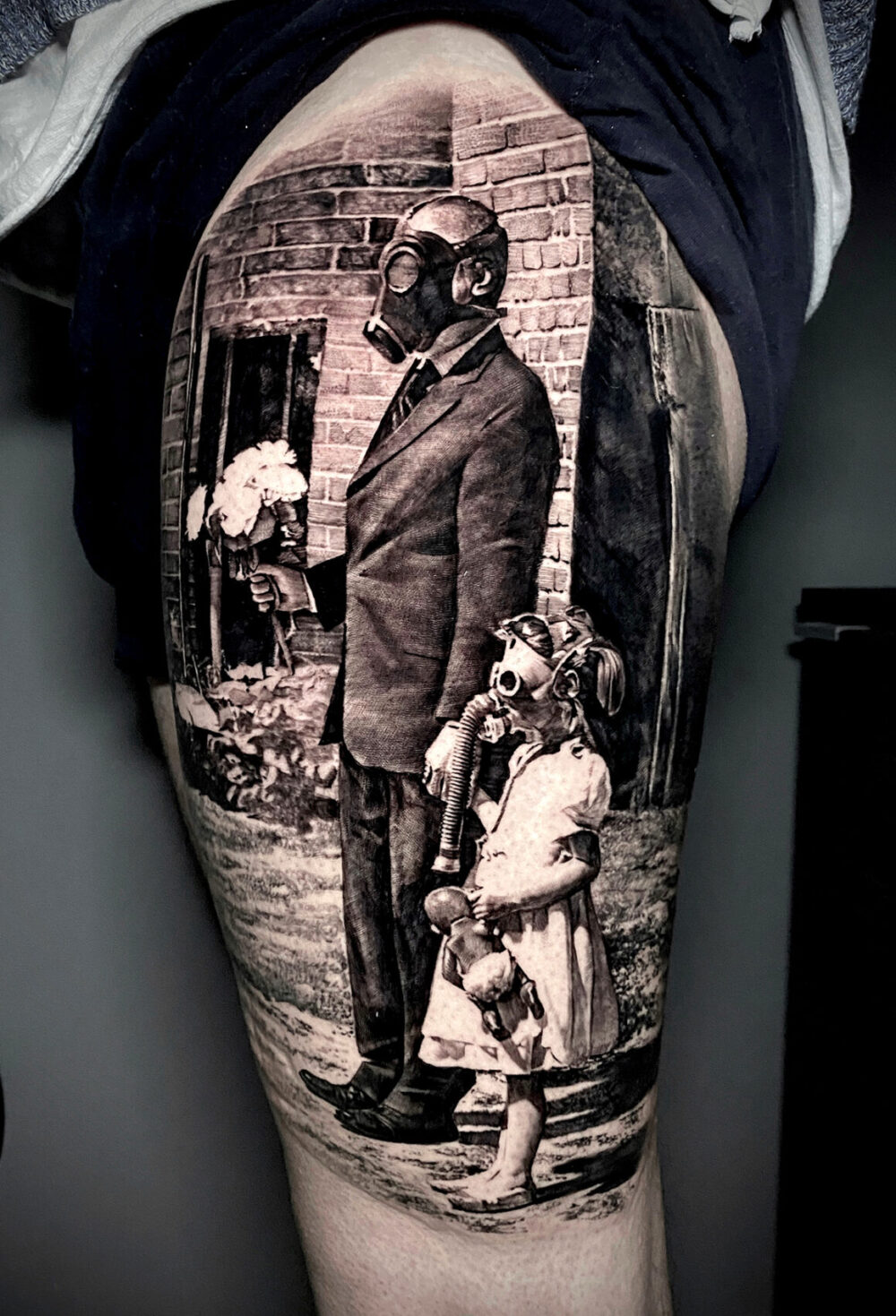 Where does the solution lie?
Well, with the experience, these elements force us to reconsider the way of drawing we have carried out since long before taking our first steps in the tattoo art. As for me, since I was a child I have always loved to recreate in pencil the photographs that moved me the most in those years. All this has definitely made easier this path of mine.
Over time I began to specialize more and more and to deal strictly with the Black 'n' Gray Realistic style.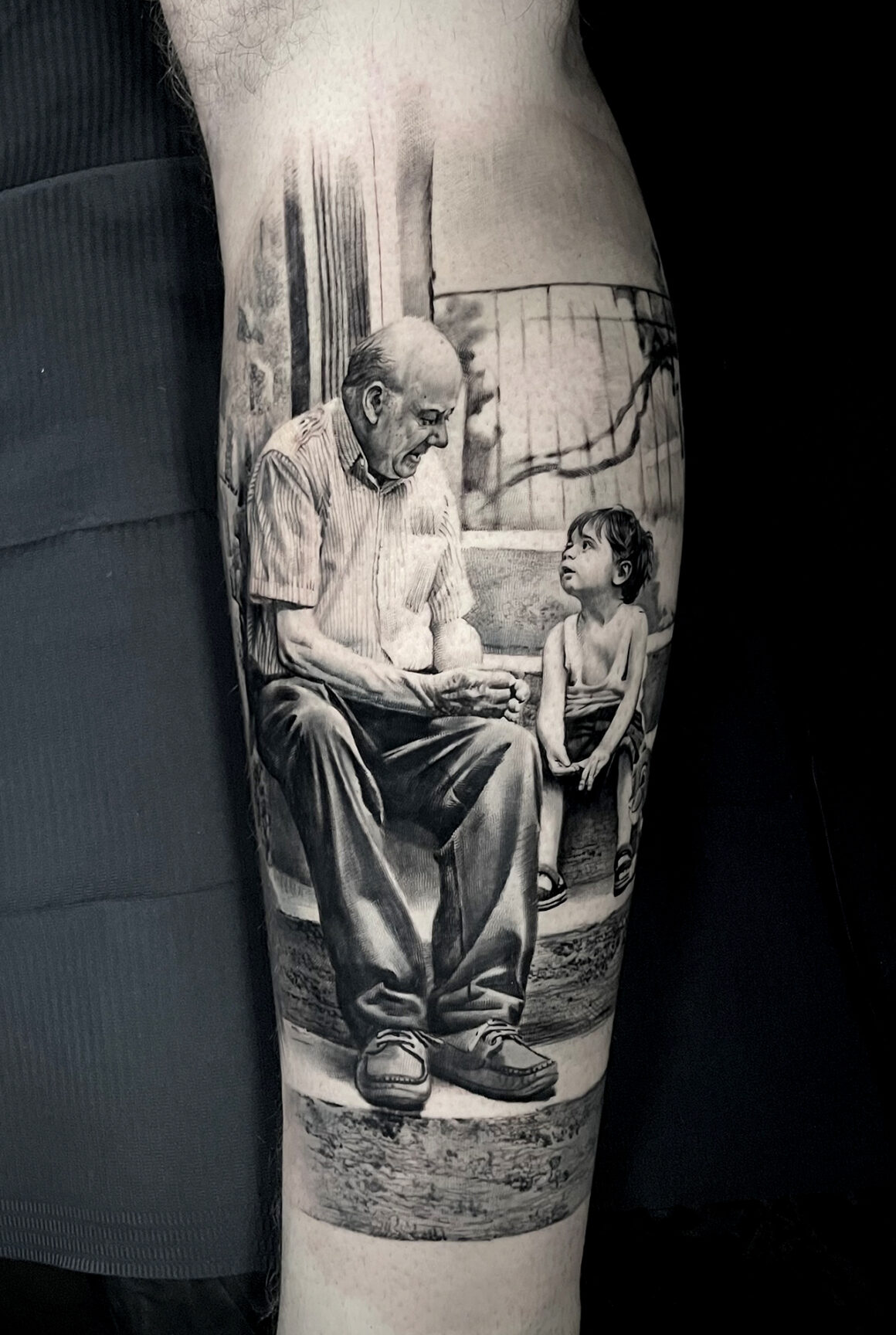 You are one of the most famous and appreciated tattoo artists in Italy, but you repudiate this status and define yourself not as an "artist" but as a "tattoo craftsman". You also gave this name to your studio in Brembate Sotto, near Bergamo…
Yes, I have a shy character and I always feel embarrassed to be put in the spotlight…. (he reflects). Also because, by nature, I am very critical of myself and I don't consider to do anything so amazing to the outside world. On the contrary, I am always quite fascinated by the work of many of my colleagues, often feeling at fault and curious to learn their technique as a result.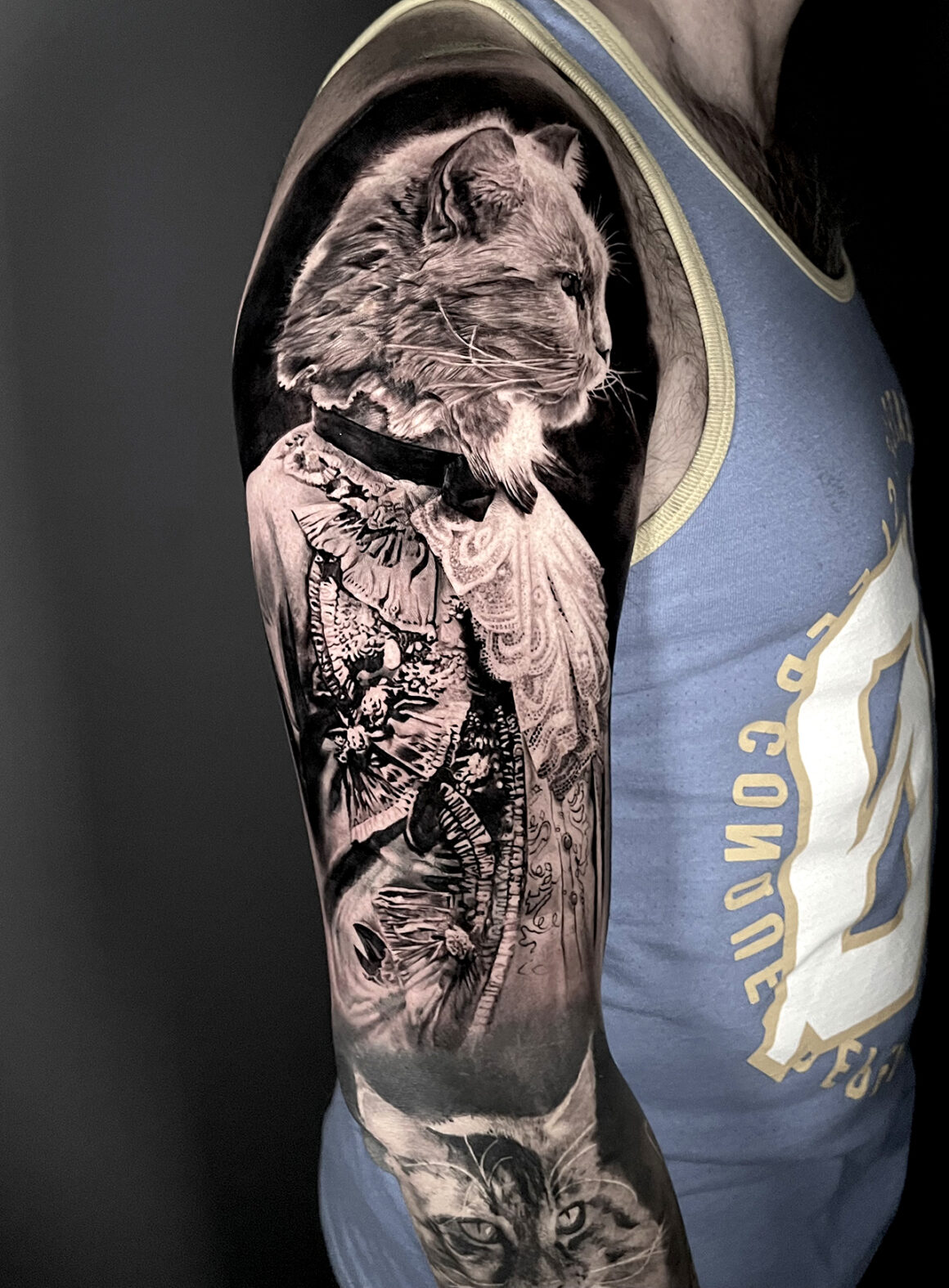 Have you had role models in your life? I don't necessarily mean tattoo artists or people you've actually met; I'm talking about distant role models who have inspired you for what they've done in their respective lives…
Honestly, no. Alas, I don't have that much artistic culture! But I can tell you that I definitely had some role models when I started tattooing. Maybe before I was too young to have any and then, you know, at that age everyone is a "role model" just for a couple of days! (laughs) Anyway, one of the first was Robert Hernandez (IG: @roberthernandeztattoos). Then, when I started to devote myself only to the Realistic style, came Dmitriy Samohin (IG: @dmitriysamohin) and Den Yakovlev (IG: @den_yakovlev). Nowadays my constant models of inspiration are those dear friends who answer to the name of Thomas Carli Jarlier (IG: @thomascarlijarlier) and John Maxx (IG: @johnmaxxtattoo).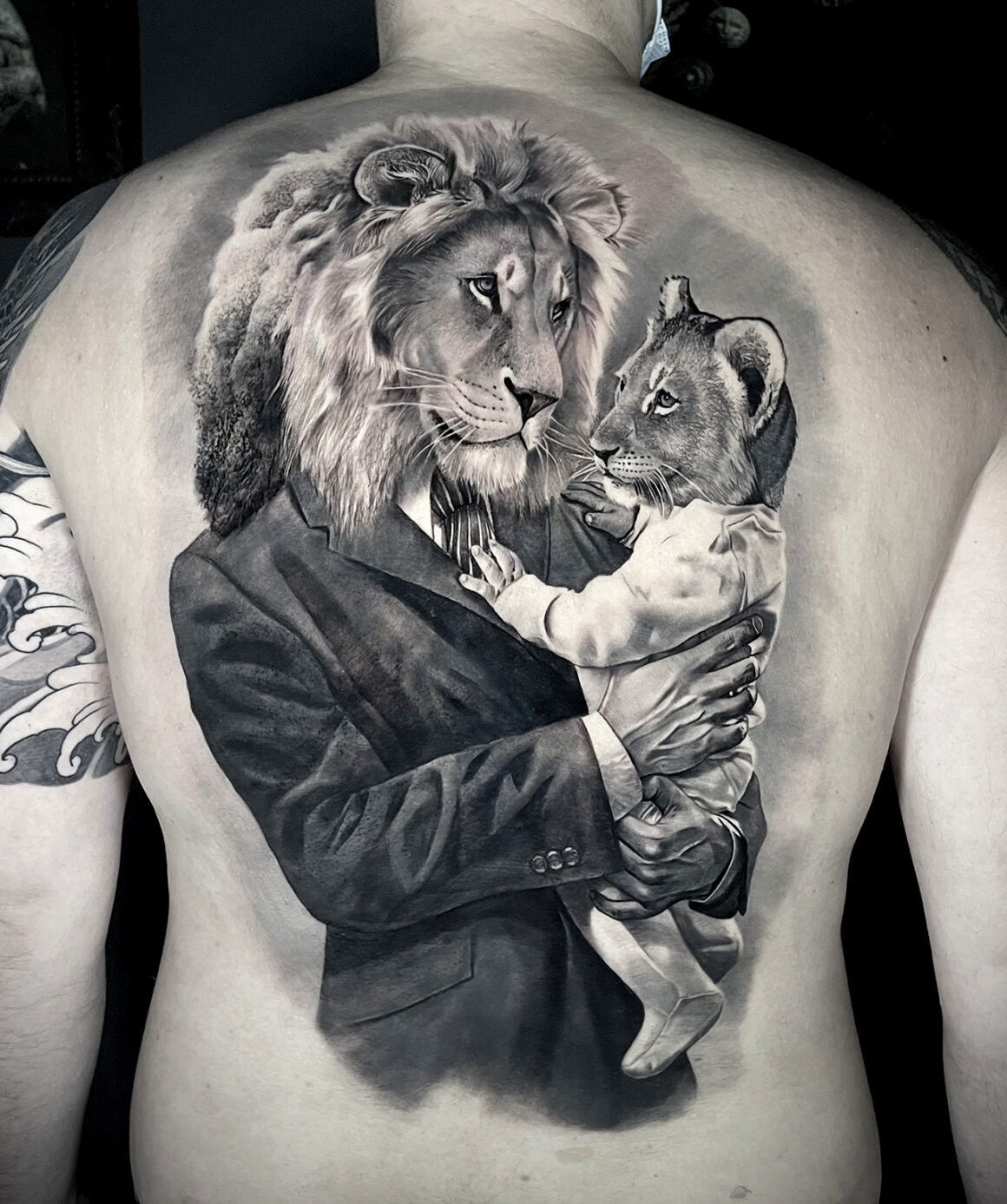 Why that appellation "craftsman"?
Because I feel it is more mine. You know, my idea of an artist is that of a creative, dreamy, somewhat "disorganized" and "erratic" person. These last two adjectives put them in quotes, please! (laughs) I consider myself the exact opposite and in that opposite I see precisely the characteristics of a craftsman.
I apologize if, indirectly, I have offended the sensibility of some artist and I want to clarify that – like everything in this interview – this is only my humble opinion.
Do you think there is too much seriousness around tattoo art?
At present most of the individuals who hold a needle machine rush from the very first days to call themselves "tattoo artists"… It doesn't work like that at all. I think it takes a lot more in terms of time and talent to be a true artist. And that very few, even outside of the tattoo scene, can honestly call themselves such.
Are you by any chance a fan of Michael Jackson's music? I'm asking because one of your most publicized Realistic portraits ended up on the arm of Stash, the Italian frontman of The Kolors, and represents the King of Pop during a show. Stash is definitely a big fan of Jacko, but I was wondering if you had a well-defined taste in music…
I'm not that big fan of Michael Jackson. Of course, I consider him a genius of the music scene as well as several other names that, on the contrary to the rest of the world, do not take much of my soul.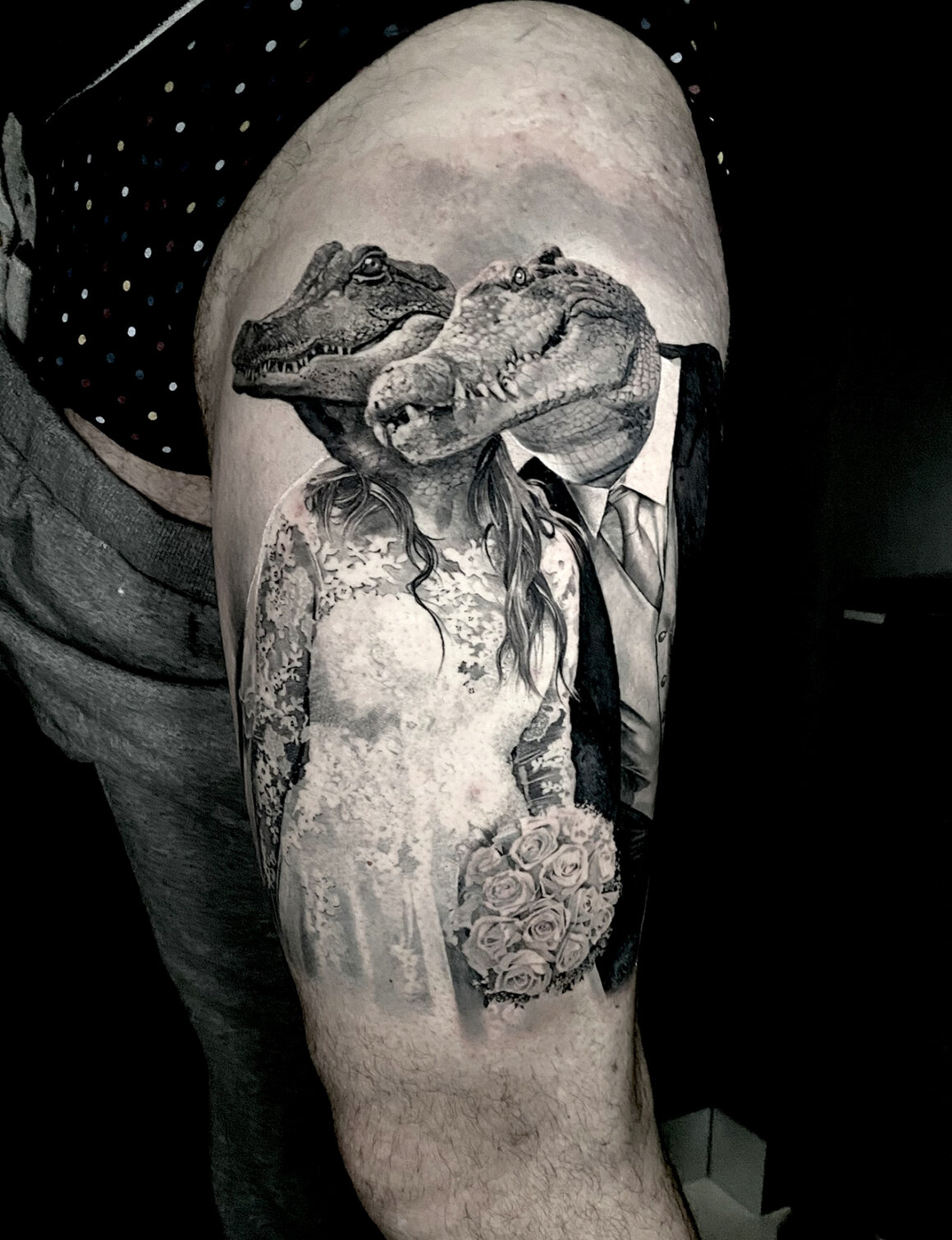 I have my own distinct musical tastes and don't particularly like singers who rely too much on vocals and high notes. I love quiet music, ballads, and remain a big fan of Coldplay, but also John Mayer, Damien Rice, and Foy Vance. Ah, for those who are curious, you can listen to my personal playlist 'Blu Calf Selection' directly on my Spotify profile (open the app and simply type 'matteo pasqualin', Ed).
How did it feel to move from a place like 'The Inkers Tattoo Shop' in Rovigo to the current 'Artigiano Tatuatore' in Brembate Sotto? Was it just a simple move or did it mean something more for you?
Let's put it this way: it was a new beginning. It was a decision matured over the last few years when, I really felt the need to move to an area – in terms of logistics – more favorable than the outskirts of Rovigo.
Although I remain deeply attached to my home areas, which are certainly not the most idyllic as far as weather is concerned, but perfect for those who, just like me, love country traditions and quiet.
It's not easy to work far from home (I practically only see my house on weekends). And then having opened the shop six months before the pandemic broke out certainly didn't help me, but – you know – I remain a patient and persevering person. I believe in this project and I'm going to put my all into it.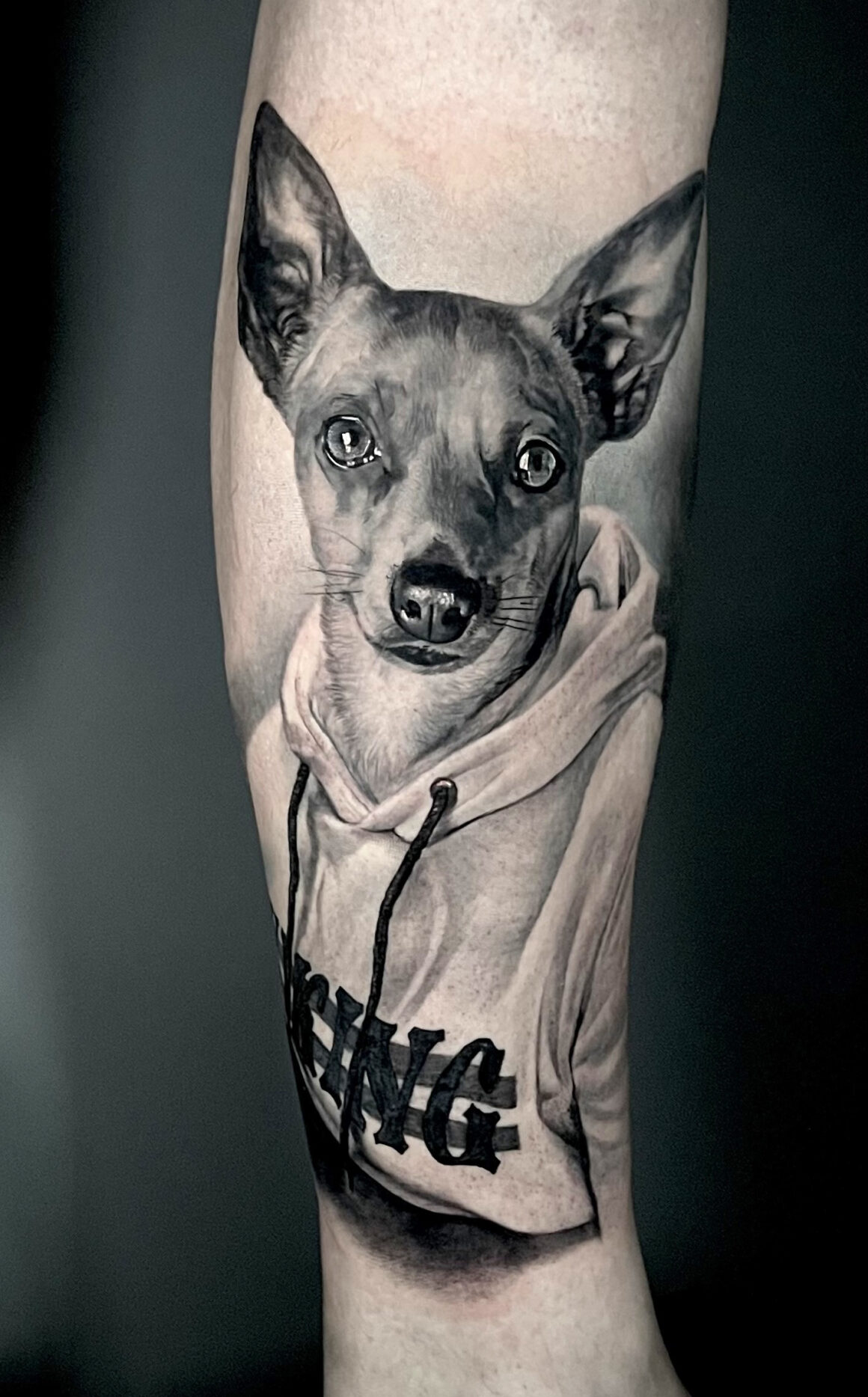 What are your next steps? I was struck by the fact that in your studio in Bergamo you are only available on the central days of the week (Tuesdays, Wednesdays and Thursdays), so I imagine you have time either to rest or to travel on the road. Right?
Actually, I wish I did… (sigh) The other days are used to prepare projects for future tattoos, read and answer clients' emails and plan my work accordingly. There's the commute to Rovigo that usually takes me three to five hours of driving. Not to mention that I like to take care of the shop's needs personally.
I guess you're totally focused on it now?
Yes. After all, if we count the long periods of restrictions and closures, 'Artigiano Tatuatore' (IG: @artigiano_tatuatore) is still a brand new shop. It needs to create its customer-base and its internal balance between the various colleagues who collaborate within it. These things have to be followed personally by myself since I want to give a precise personal image to my work environment.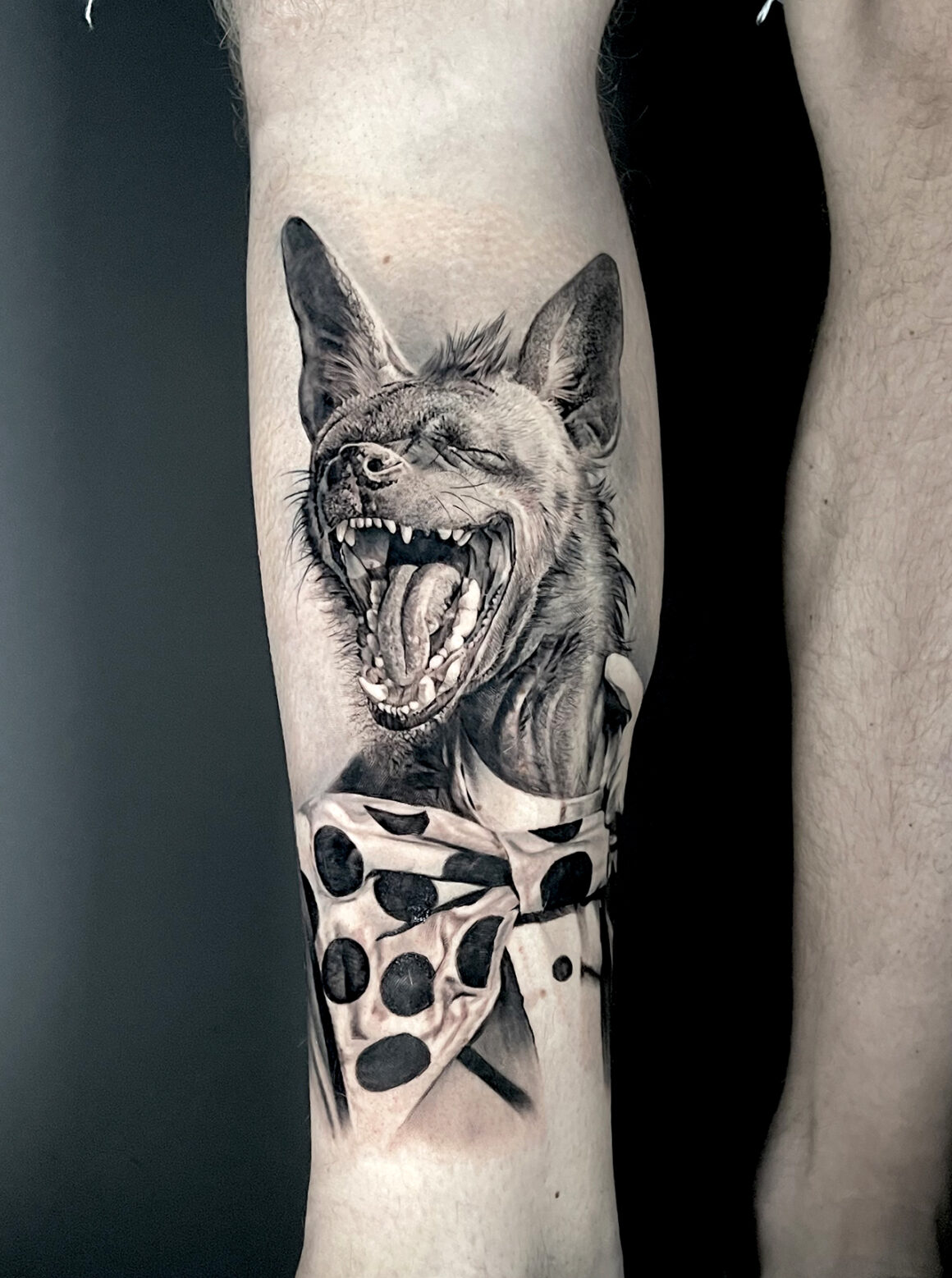 You've practically portrayed everyone (actors, musicians, sportsmen, cult characters, fictional heroes, famous paintings, animals, etc.) and so the thing I'd like to ask you is this: is there a tattoo that no one has asked you to do yet, but for which you'd be eager to finally put yourself to the test?
More than anything else, I'd like to see in Italy an increase in popularity of the style I've been working on for a few years. That is, "humanized animals", especially those dressed in clothes from distant ages.
Tell me more about it.
It's a style that combines two elements that excite me a lot: animals, of course, plus vintage. I get a lot of satisfaction out of doing these kind of projects because they are fun, ironic and unusual. Dressing a pet with clothes that can describe its character is something more complete and less serious than a single portrait (a technique that, in any case, I will never abandon). So far I've tattooed dogs and cats dressed up as nerds, thugs, gentlemen, rappers, gangsters, etc.. And I don't plan on stopping!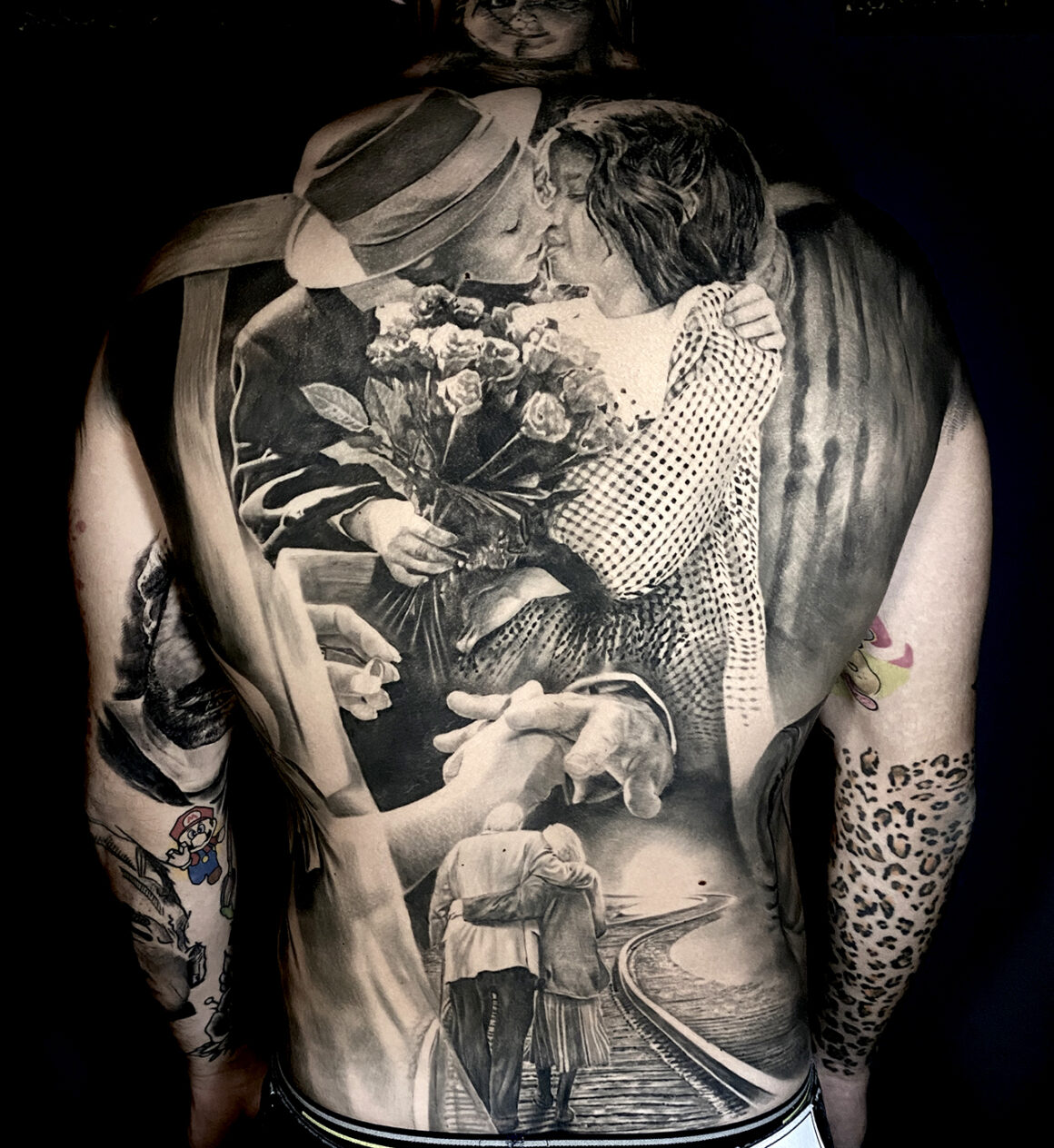 And your famous last words are…?
Eh, that's a real tough question! (chuckles) Also because I don't have that many "famous words"…
Come on.
I could list the usual rhetorical advices that old tattoo artists tend to give to the new generation. Yet I certainly don't feel in a position to give serious "life lessons" to anyone since I haven't understood anything about life yet either! (laughs) Maybe I could thank all those who helped me and contributed to get me here; but I think that – some more, some less – they all had some sort of advantage in doing so…
So how shall we close this interview?
Let's do this way: I would just like to thank and apologize to all those people (and living beings) to whom, in the last 25 years, I have taken away time and attention to devote myself maniacally to this profession/passion of mine. I hope to be able to live, perhaps in a more relaxed way, another 25 years of this fairy tale. A story that, as I've already said, excites me every day as if it were the first.