We go in search of a terrific artist – working between New York, Los Angeles and Paris – who combines various tattoo techniques in a mind-blowing way.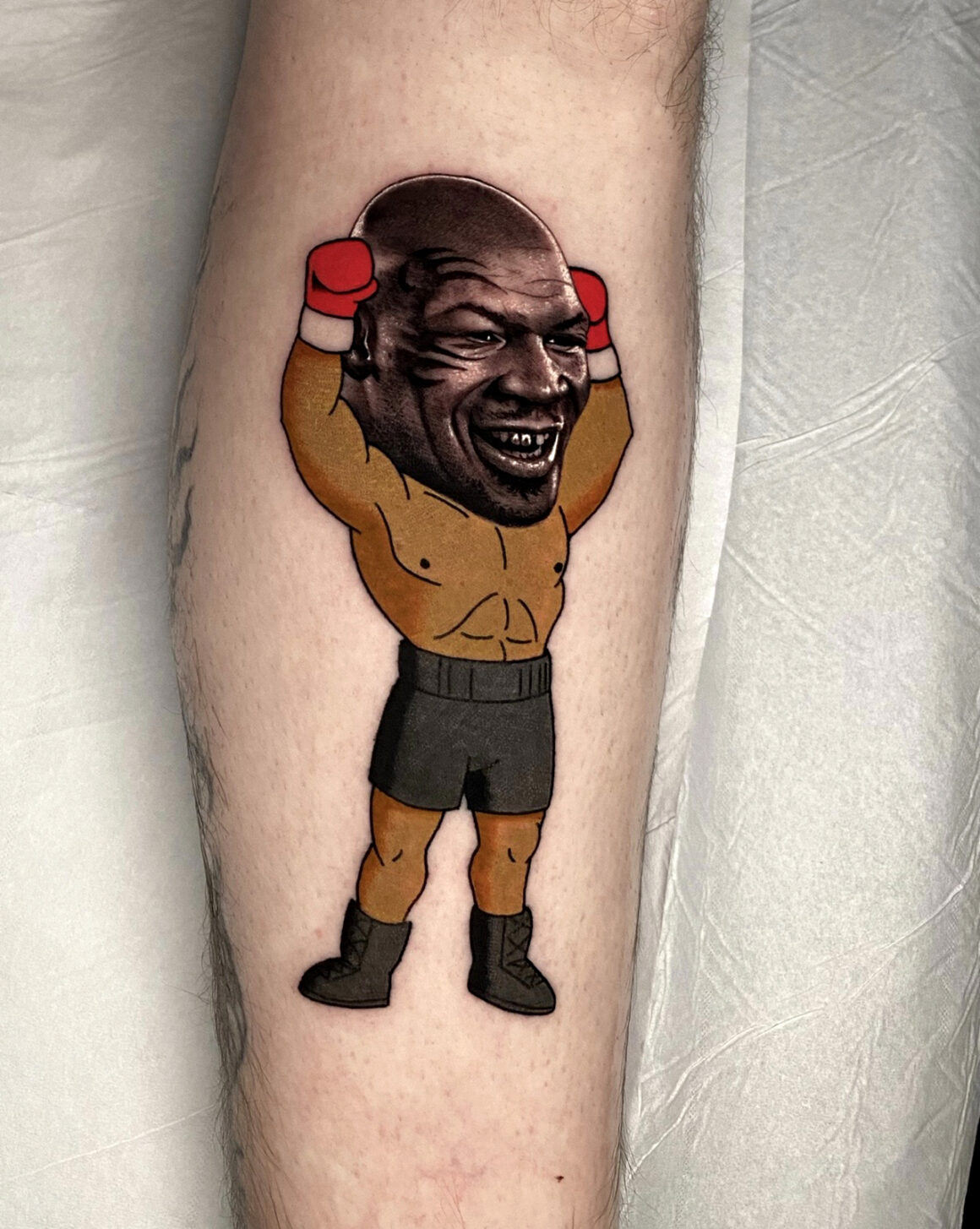 How did it happen that Mat Rule became such a sought-after and original tattoo artist?
As far as I remember I always loved tattoos and never thought I was going to do something else. At some point in my life I was living in Shanghai next to a tattoo shop and that was the first time I thought I should give it a go. It has been a really long journey until I succeeded in making some original arts.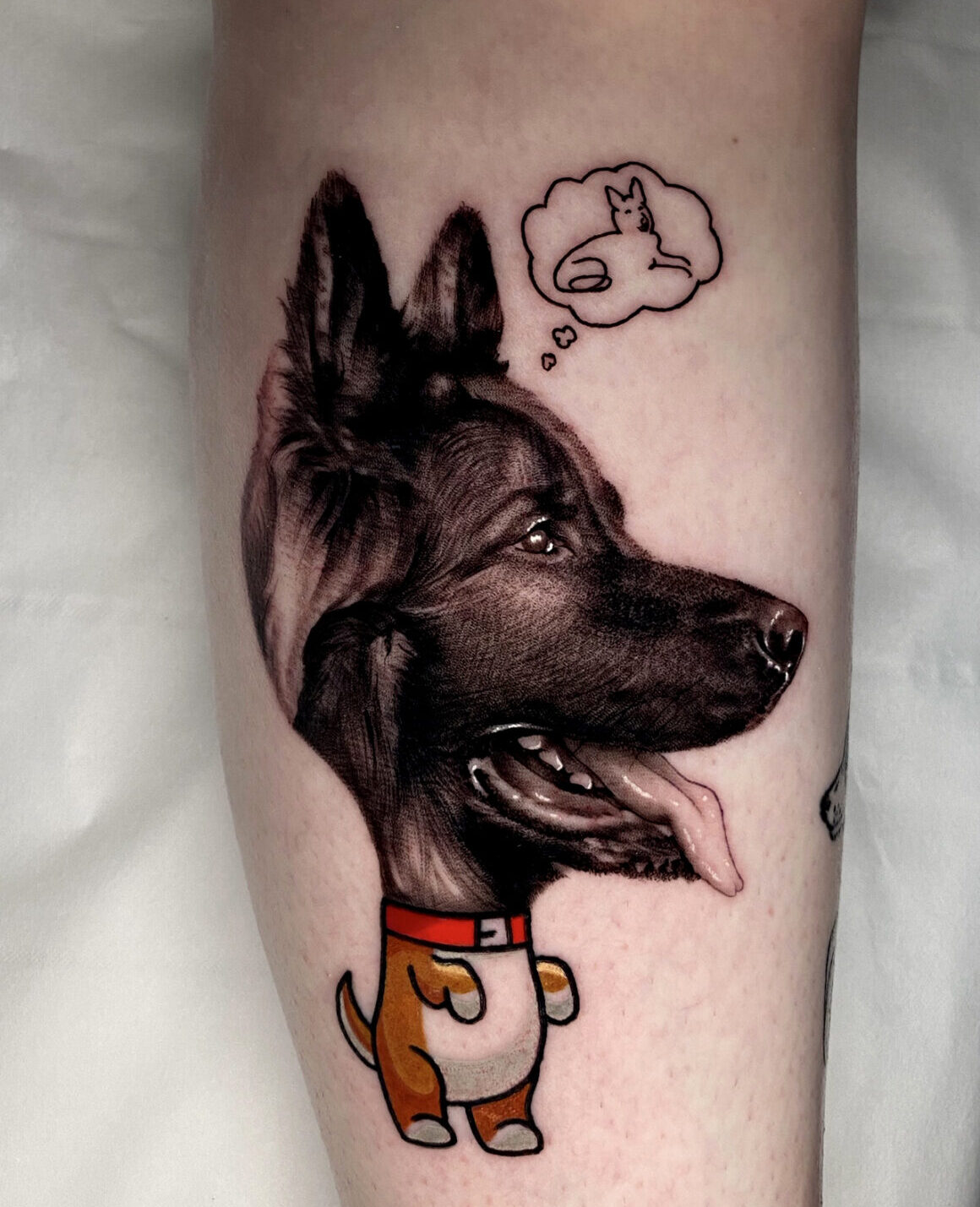 I really don't know how to describe your tattoos as they are so unique. They look like a crossover between Realism and Cartoons style, but I would love if you could explain them better.
It's exactly that! Basically the first idea was to create a huge contrast between a Black and Grey part and another one in color. Because I loved the aspect of Realism in Black and Grey tattoos I needed the color side to be the other part, so cartoons, Traditional or whatever.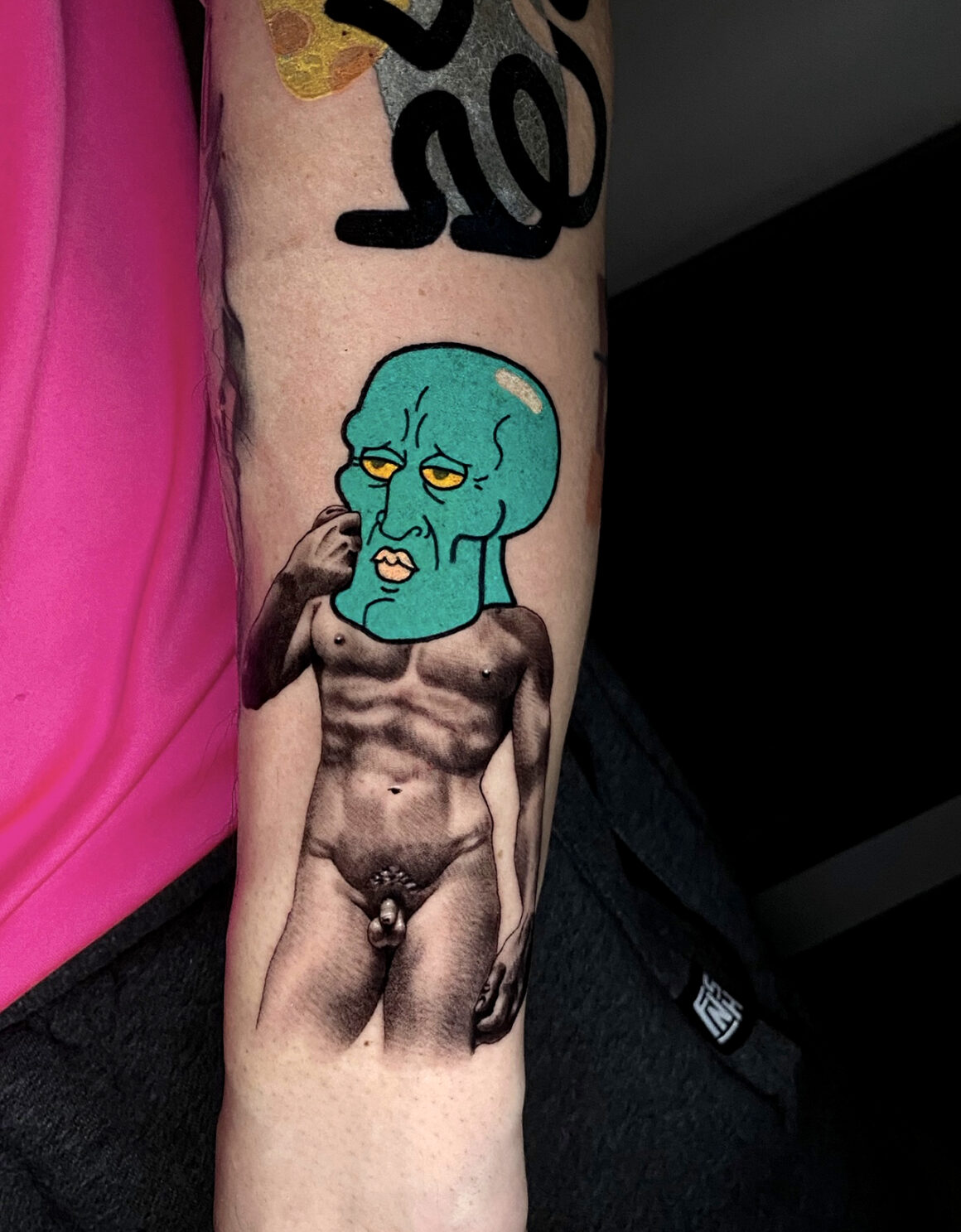 The most difficult question of the whole interview: how did you come up with the idea of making such tattoos?
I think I just wanted to make something different. I started tattooing with a Traditional inspiration and then I started getting interested in Realistic tattoos. So I decided to mixed them both to create that contrast.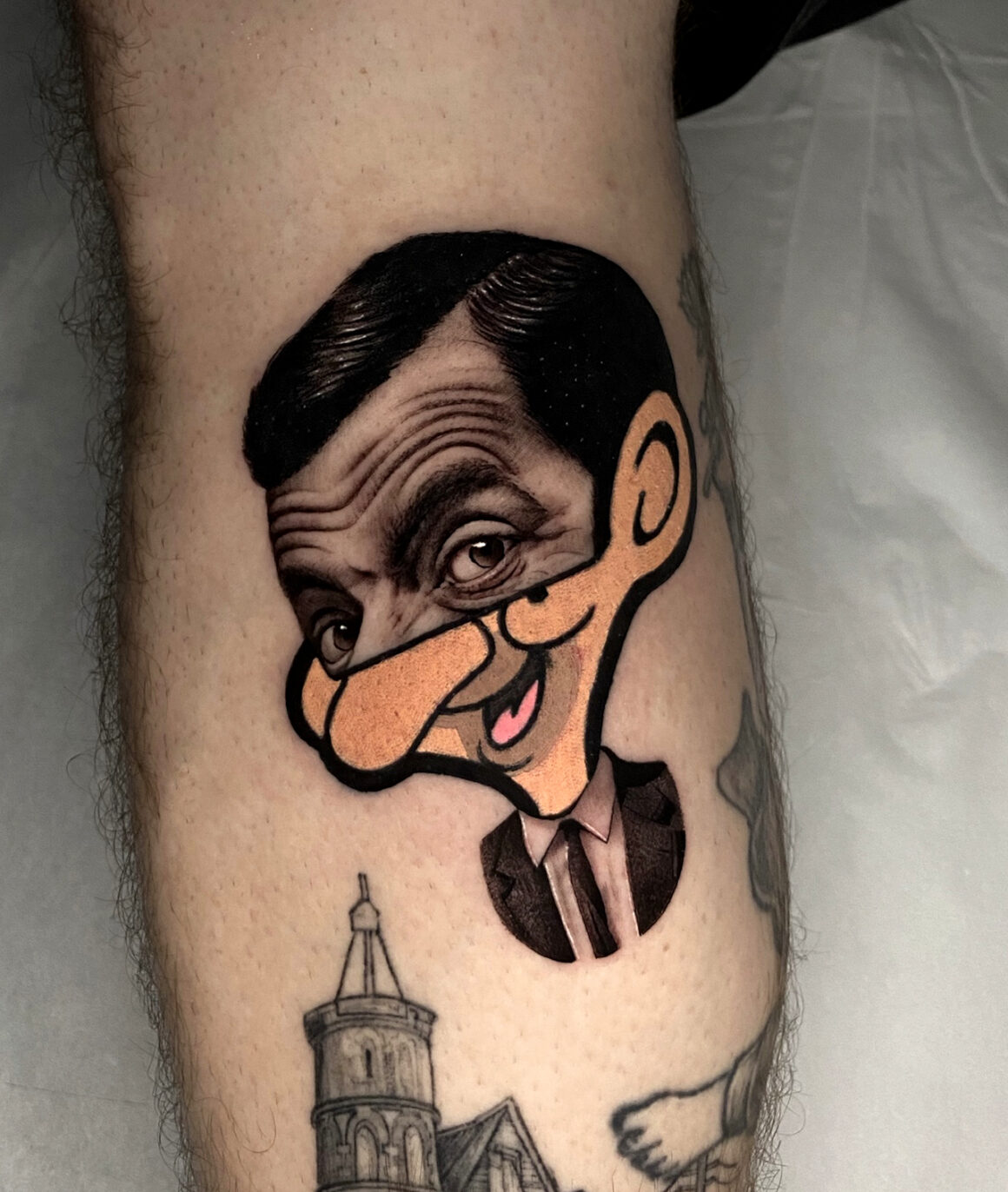 Does it take longer to make a tattoo "made by Mat Rule" or does it take the same amount of time as any other piece (of equal size) in Traditional, Japanese, New School styles etc?
I would say it's always longer because doing different styles involves using different techniques on each part. So I need to use different needles to get different textures.
I can't work my Realism the same as I do the cartoon part, so it just takes some time!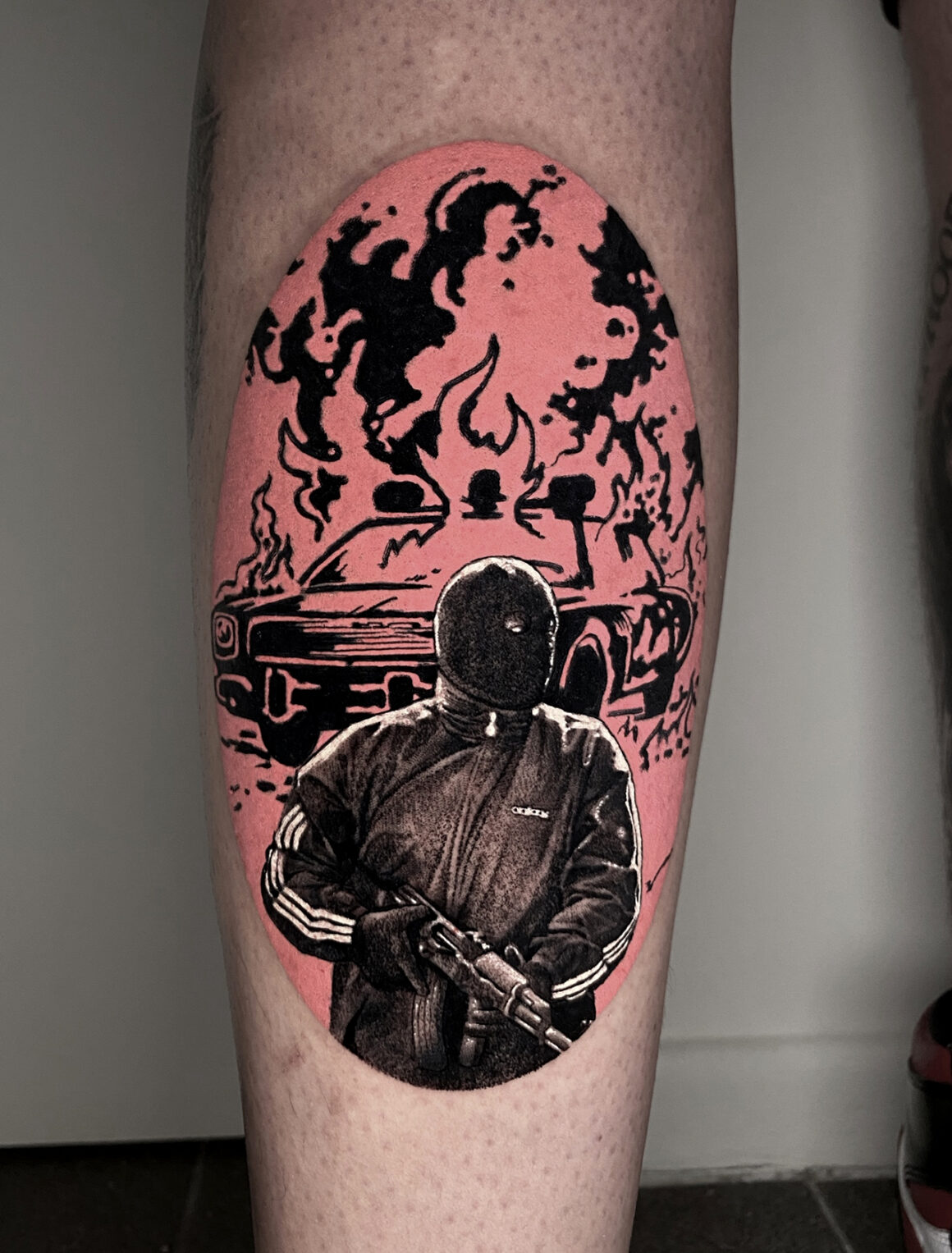 Work-wise, do you divide your time between New York and Paris?
Yes I'm always between these two cities, and I started going to Los Angeles as well, as I didn't spend enough time in a plane you know! (laughs) In Paris you can find me at 'Body Staff Tattoo Shop' (IG: @bodystaff) and in New York I am at 'Inked' (IG: @inked_nyc).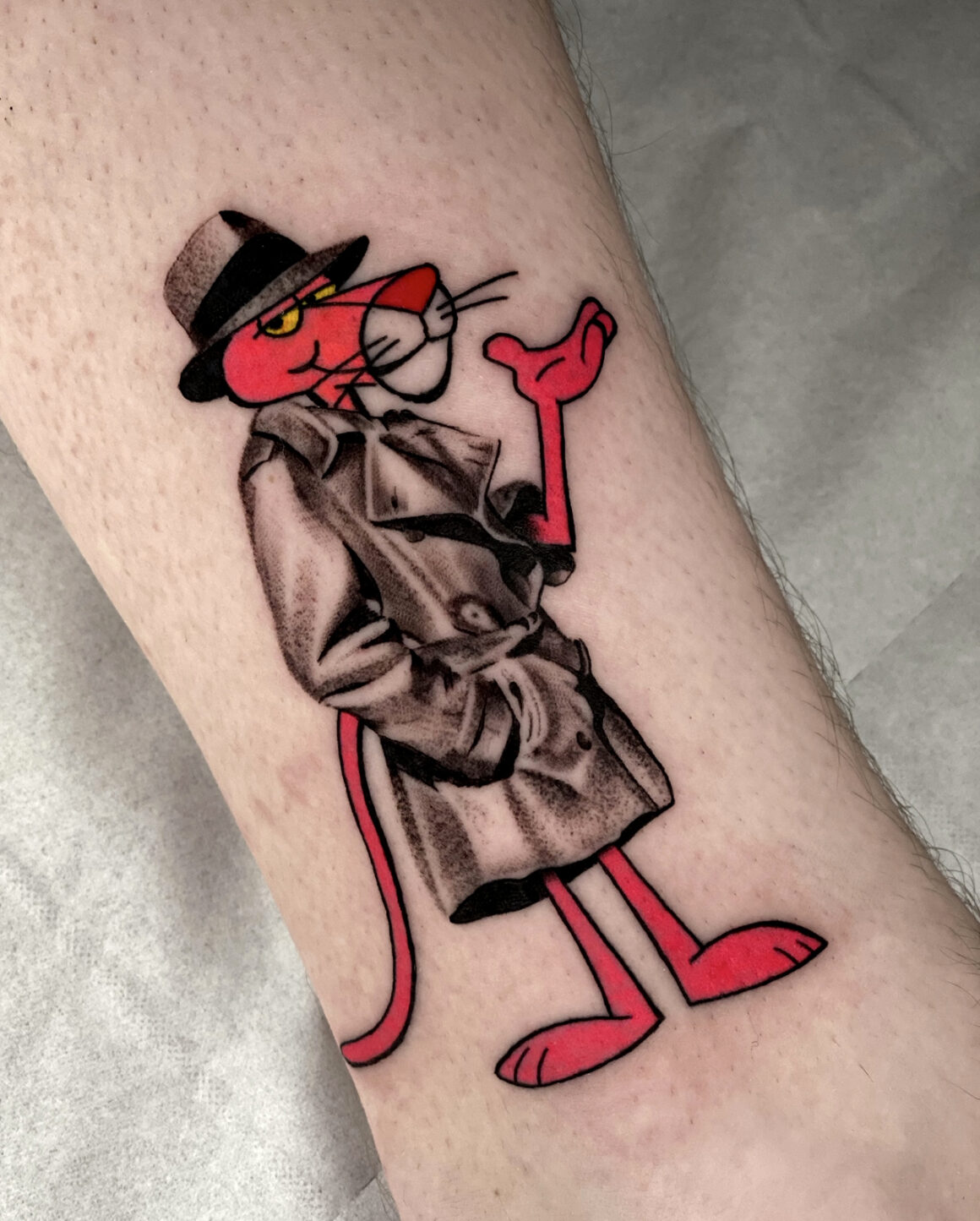 Can you explain what kind of 2023 will be for you?
I don't really know what 2023 is gonna look like for me but I'm sure it will be pretty exciting! In terms of conventions I will start with 'Gods of Ink' (IG: @godsofinktattooconvention) in Frankfurt and the Inkfactory in Lyon. I will go back to the Milano convention and the Paris one.
I'd like to try to do some in the States as well as I never did, yet.
The most important person you feel you can say thank you to, professionally speaking?
Nico aka the owner of 'Body Staff', the shop where I work in Paris. He gave me the best environment to learn and develop my style next to great artists. He believed in me when no one did, always have been supportive and challenging me to do the best I can. I owe Nico a lot, he definitely deserves a massive thank you.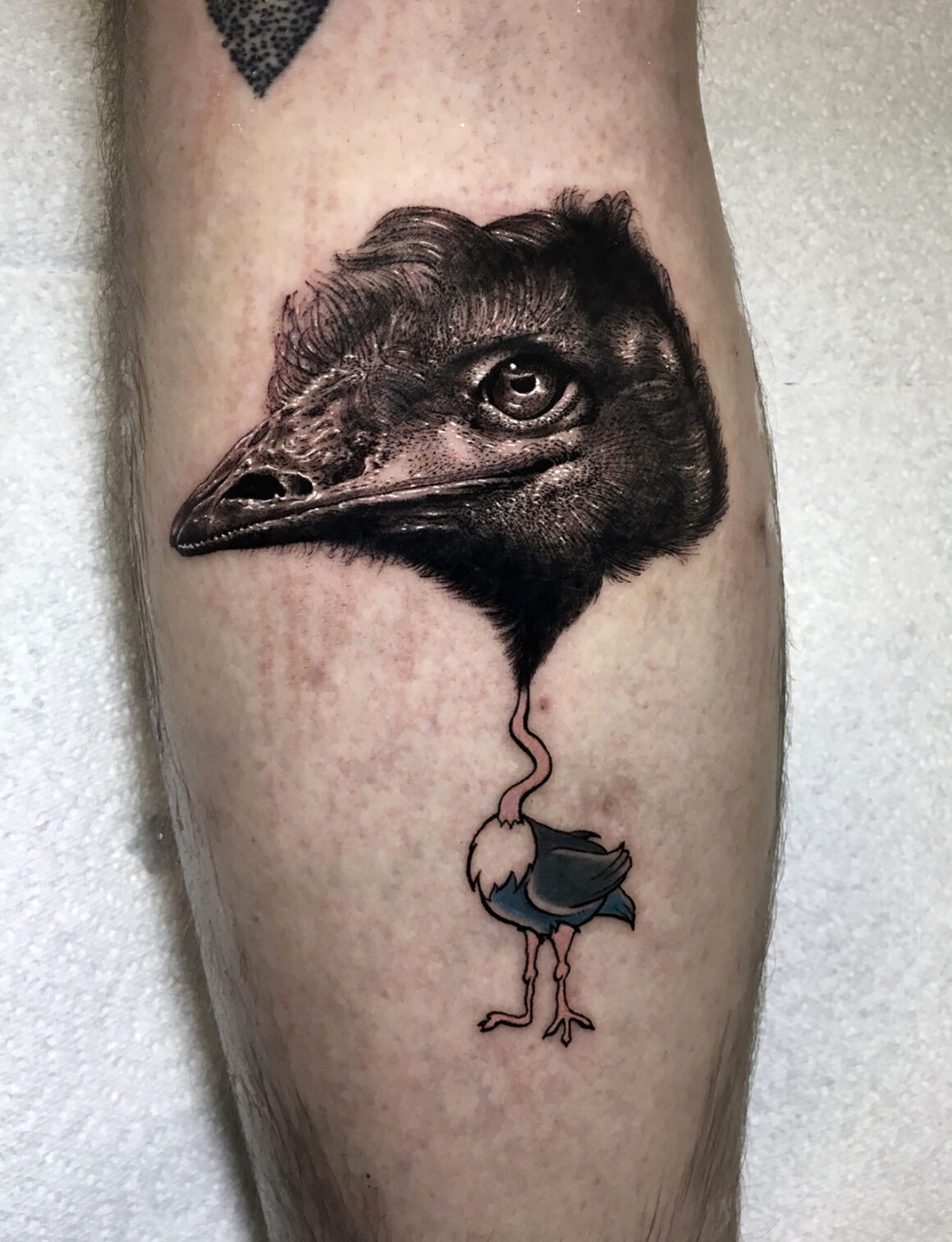 And your last famous words are?
See you at work!