The red hair girl we present in this interview is Marry from Berlin. She is 24-year-old, radiant, sunny but absolutely determined and committed to her work as a "conscious content creator" and a freelance photographer.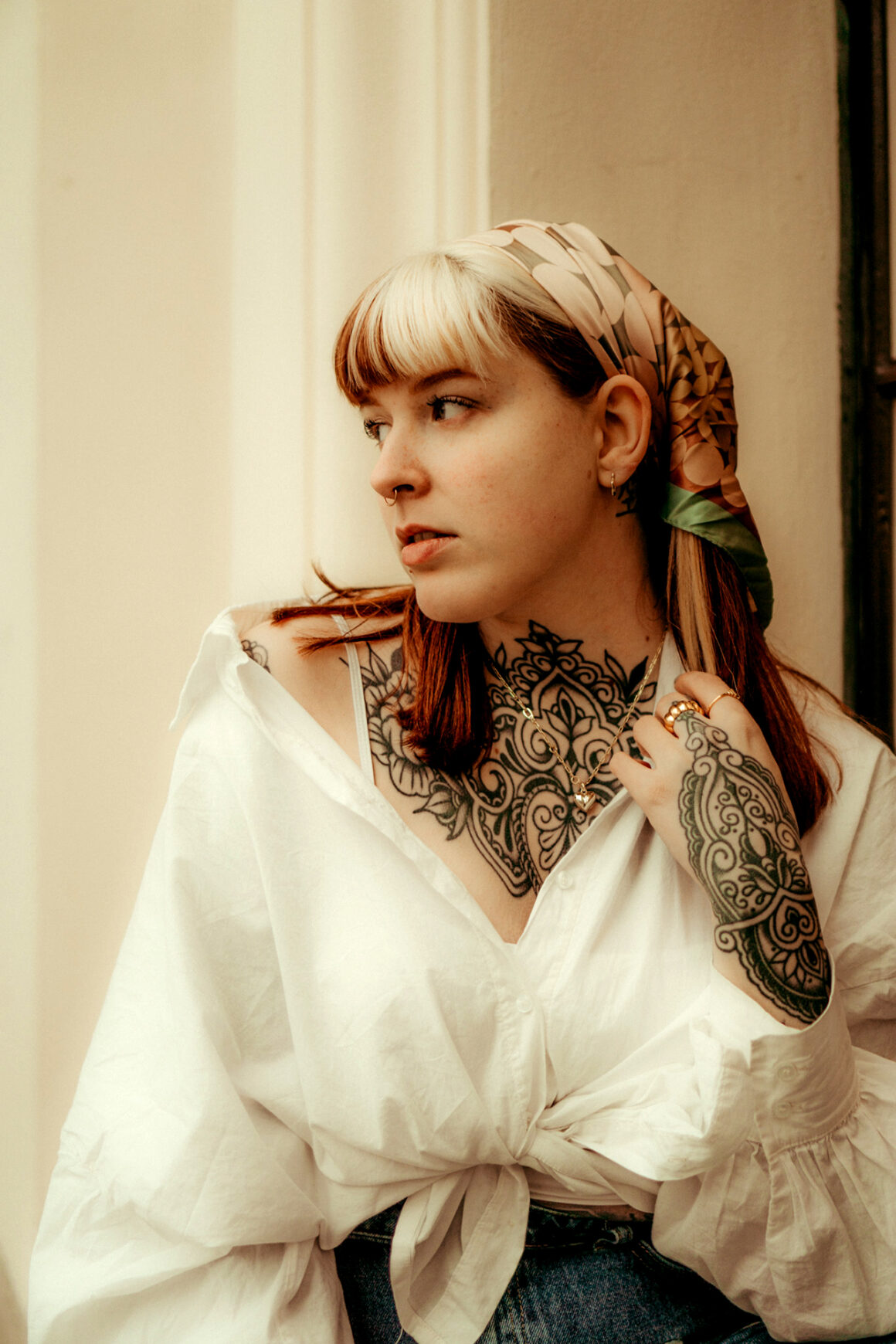 In her personal portraits she chooses to post on her page, a vintage vibe emerges revealing her passion for styles from other eras. And of course her great passion for tattoos, inspired by Jugendstil / Art nouveau, mainly in the ornamental style and often mixed with images which are reflections of her memory. As she tells us in this interview.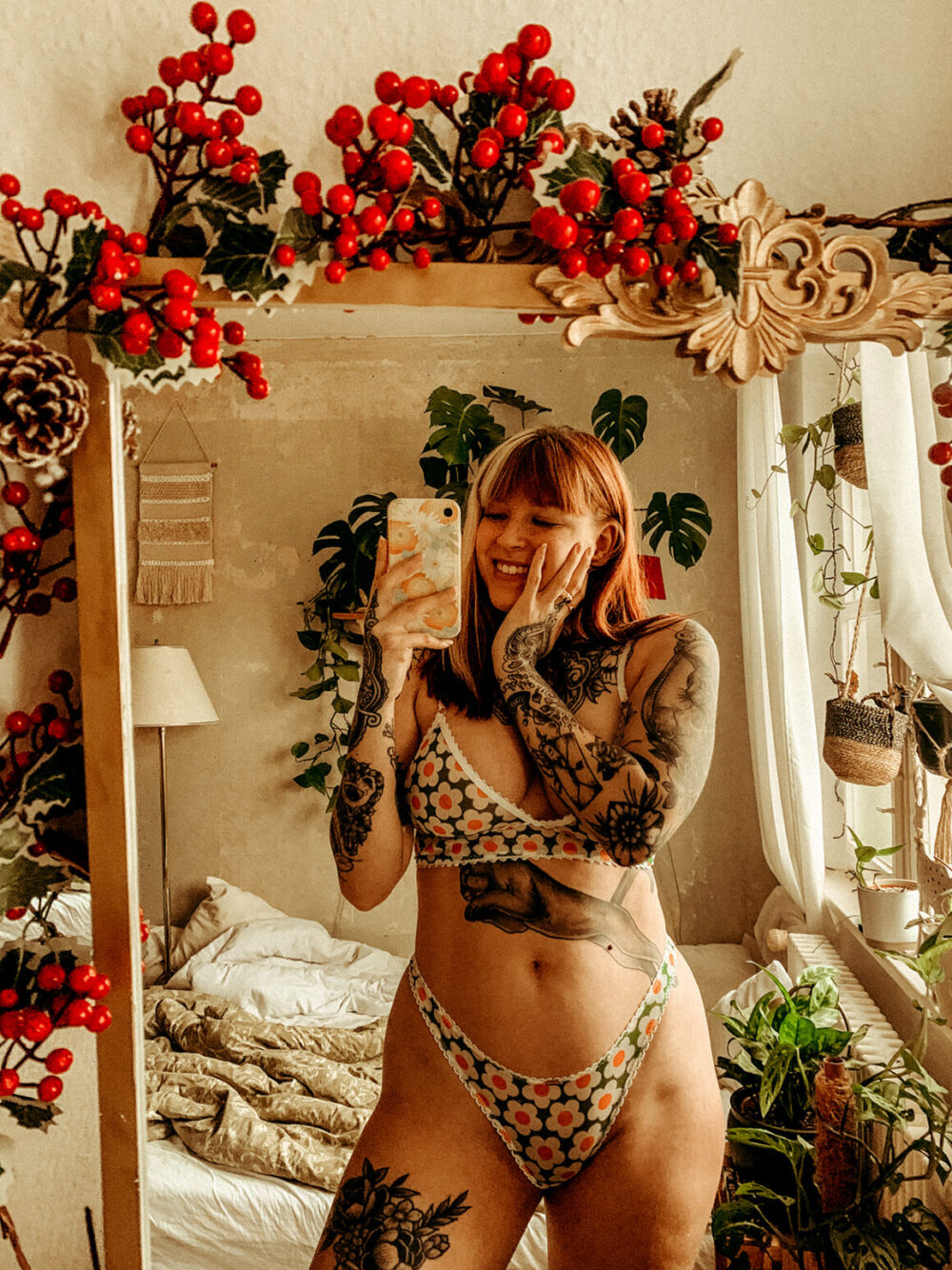 Hello Marry nice to meet you! Where are you from and where do you live at the moment?
Hi, it's really nice to meet you too! I was born and raised in Berlin and still live there.
How old are you and what do you do for a living? Are you a photographer?
I'm 24 and I currently work as a conscious content creator on Instagram, as a SEO Offpage specialist (still a Trainee) and I am a freelance Photographer.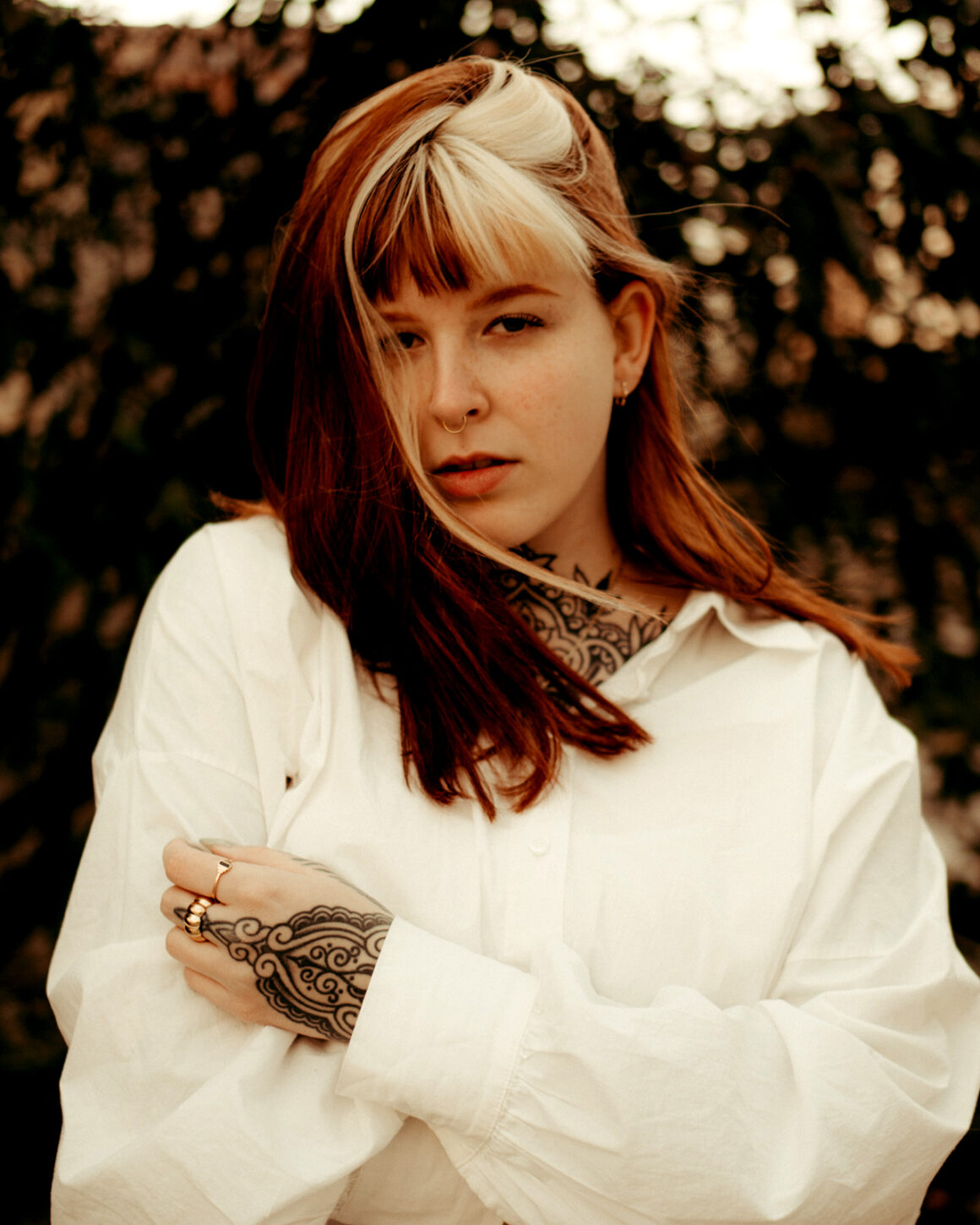 You have a beautiful collection of tattoos, in the Ornamental style, is it correct?
Yes my ornamental tattoos are my favorite I think. They are inspired by Jugendstil/ Art nouveau. I'm planning on doing my feet and my back in the same style as my chest and my hands.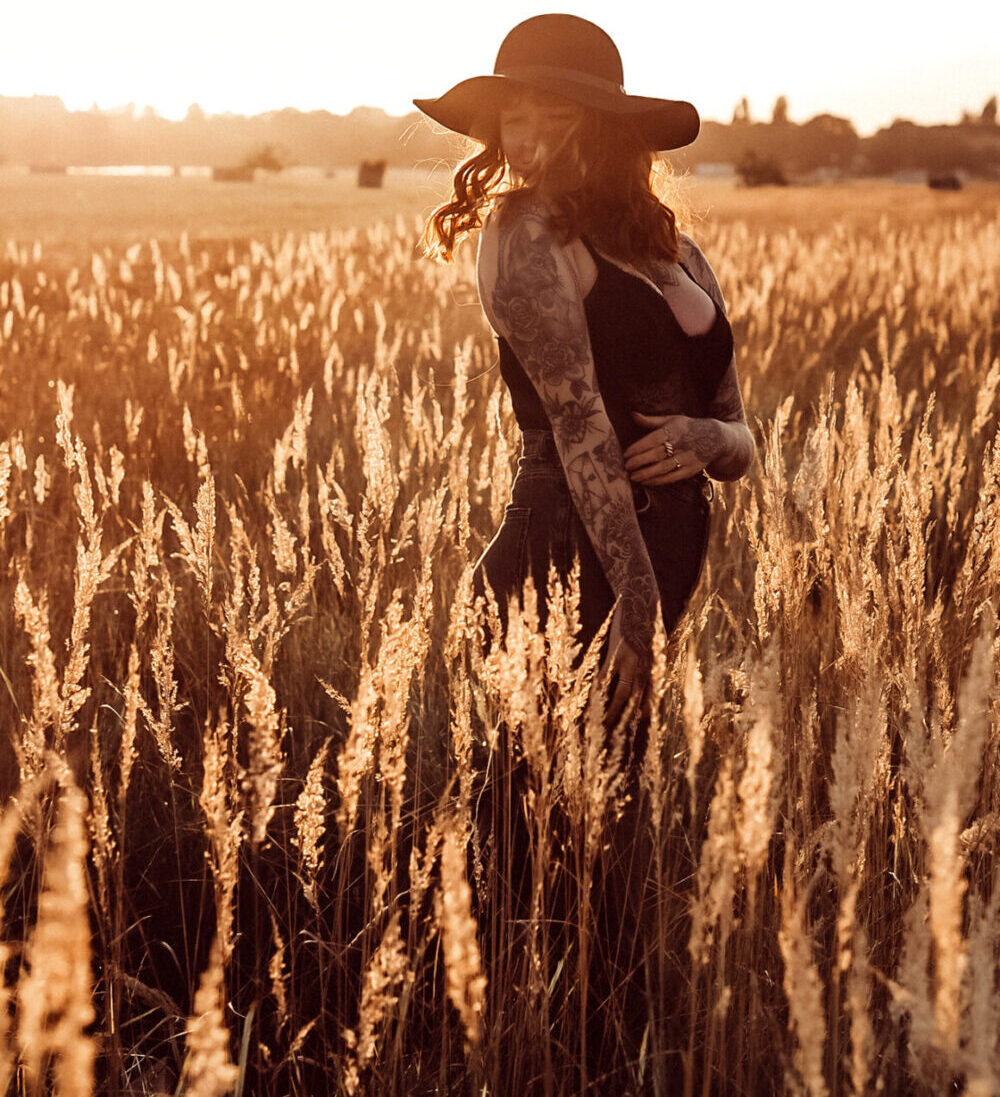 Who are the tattoo artists?
I've been to quite a lot of artists but I think 80% of my tattoos were done by Eike Multhoff and Steffie Boecker. They are specialized in neo traditional tattoos but I think they also did a flawless job on my ornaments! (Check them out!)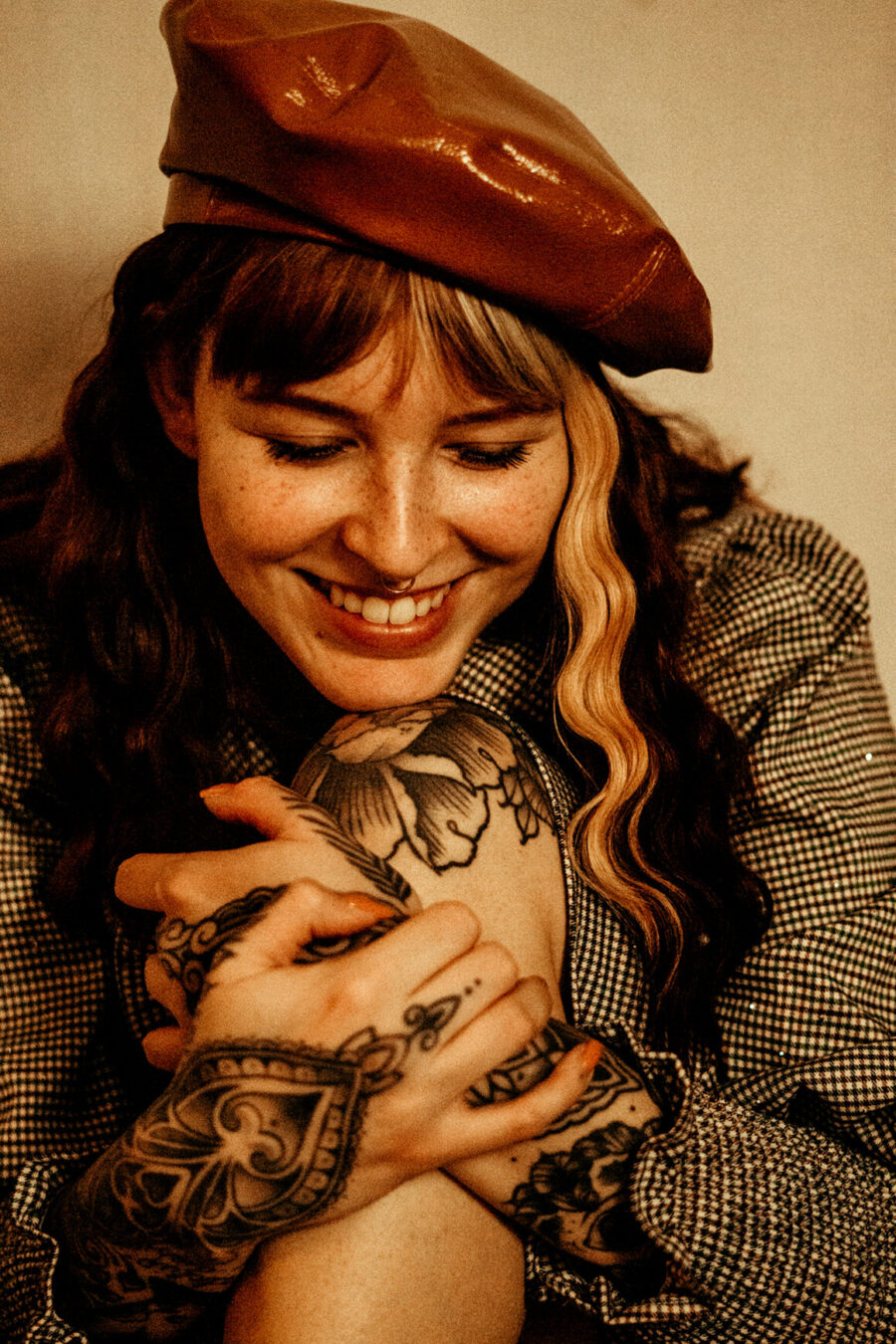 What kind of message do you want to reflect in your images?
I wanna be myself and have nothing to regret! I wanna spread (body) positivity and educate people about veganism, fair fashion but also share a little bit of my life in the hope to inspire people as I am inspired by so many things.
You are a radiant and positive girl, aren't you?
Well, I try to be! It's not always easy, especially considering the world circumstances. But I try to share my positive mind and I don't hesitate to share some tears as well. But all in all my Instagram has a very positive vibe I think!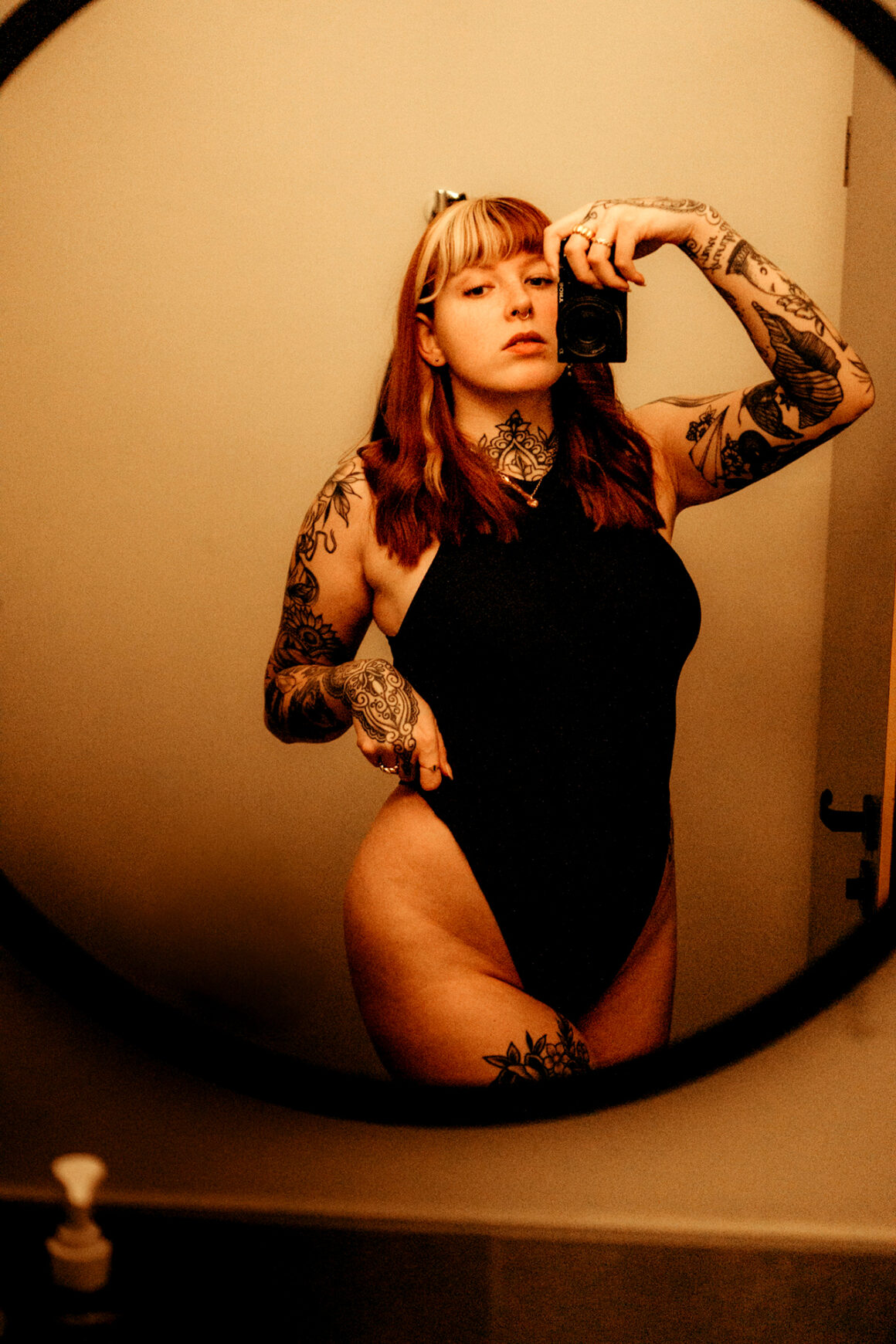 All your photos have a filter that gives you a vintage look. Does this atmosphere suit you?
Sometimes I wonder whether I was born in the wrong time. But then I can't decide on a time I would fit myself in. I adore the styles of the 20s, 80s, 90s and so much more. And where could you combine all those styles better than now? But I've been told that I have a vintage vibe some times now, I guess I do.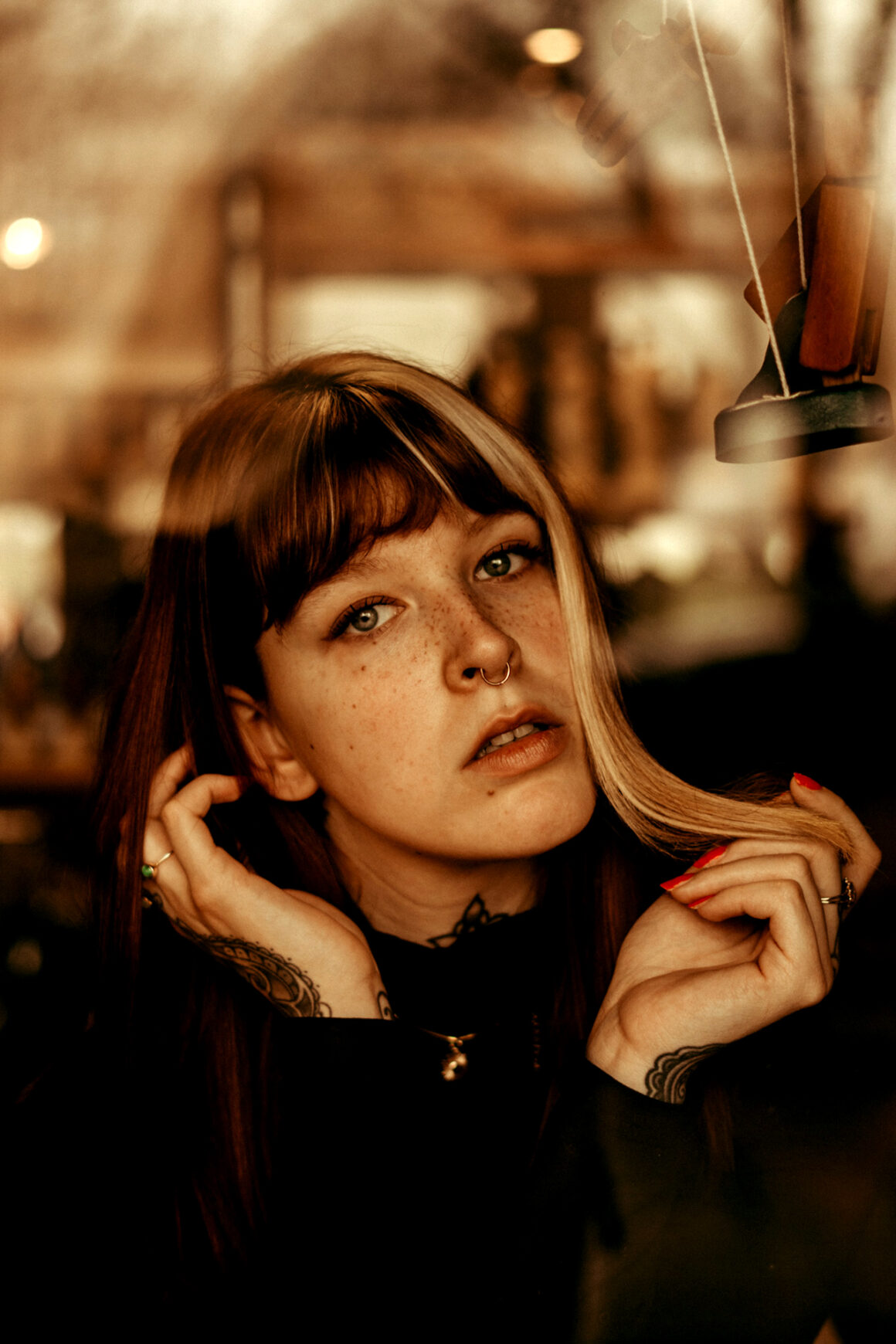 What is the tattoo art for you? Is it an expression of your soul, or is it just and aesthetic way to decorate you body or what else?
Maybe a good mix of all? I've always wanted tattoos since I was 11 or so. And I have also drawn since I was a little child. I've always felt very connected to art and I think tattoos are such a beautiful way to collect art and also to express feelings and have memories created into a piece of art that will never leave you.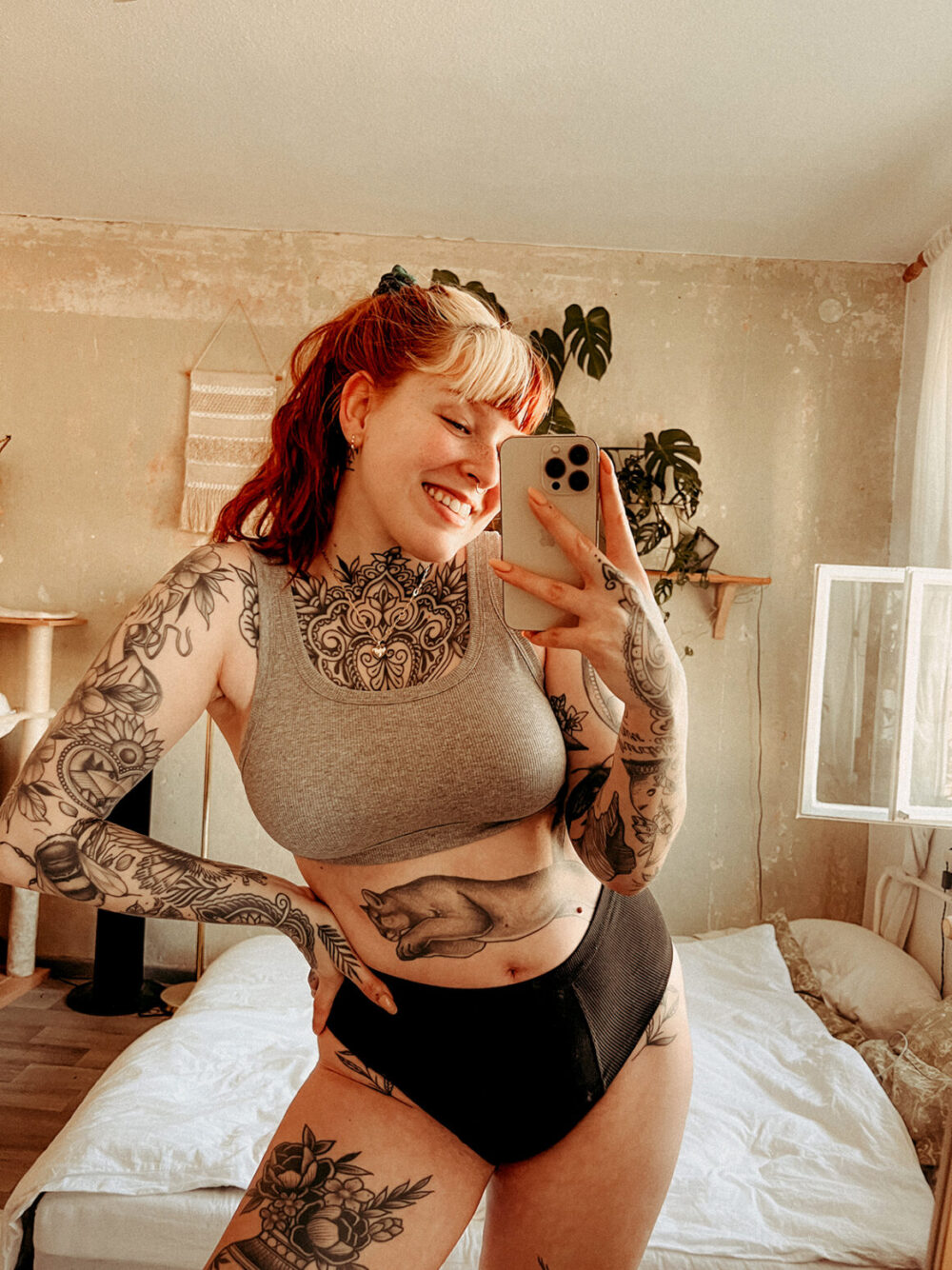 I have a lot of tattoos that are there just for the aesthetic without deeper meaning but I also carry memories of my beautiful grandparents' house and a reminder of a sadly very abusive childhood.
These memories are part of me and I'm so happy my tattoos will always remind me of the good times and also that I'm so much stronger now.
And to wind up this interview: what is the first sentence you say in the morning to start the day in the best way?
Uh that's a tough one haha. I don't really have a phrase I think, but I most likely smile at my cat and wish her a beautiful morning. Does that count?
I would like to say "today is gonna be a good day" or something like that but let's be real. That's not always my first thought in the morning.