Mark Tremonti and Joe Fenton have teamed up with PRS for a collaboration once again! But first, let's go back to the beginning. Around 2013, Mark Tremonti was searching for a design for a tattoo he was considering.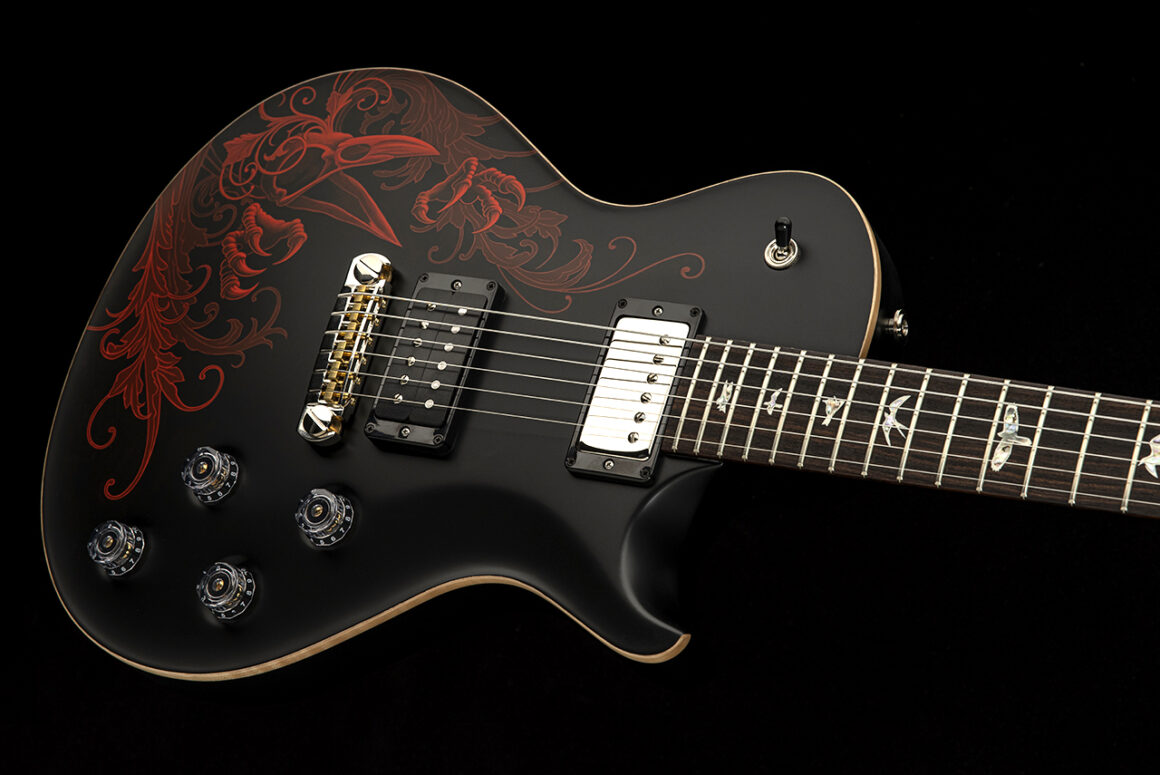 He stumbled across the work of Los Angeles based artist Joe Fenton, and Joe's work immediately caught his eye. Following that serendipitous connection, Mark reached out to Joe to commission a custom painted guitar., In 2014, Joe delivered that guitar to Mark, which Mark now refers to as "the Fenton" and only brings out for special tour dates and photoshoots.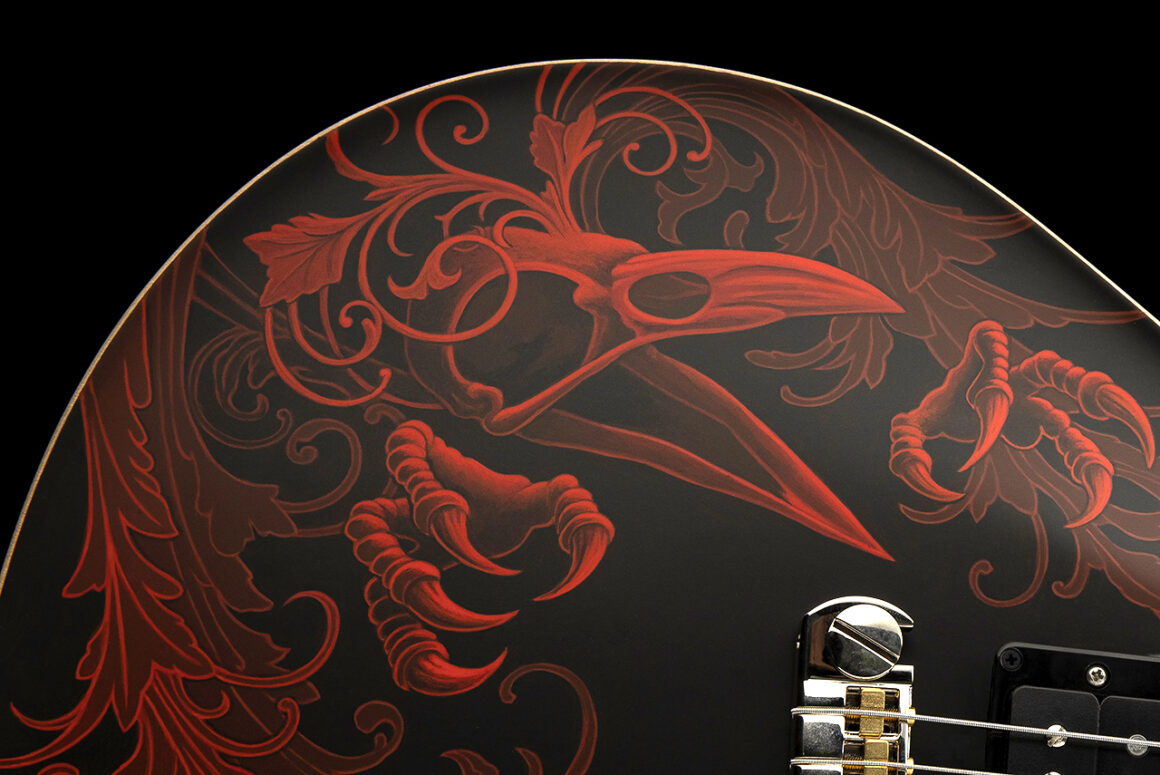 This handpainted guitar took hundreds of hours to complete and has become the inspiration for an entirely new limited edition run of PRS instruments – the Mark Tremonti x Joe Fenton Limited Edition. We're excited to introduce this 20-piece limited run to celebrate the 20th anniversary of Mark Tremonti's first signature guitar with PRS
"Making these twenty guitars together is really special," said Mark Tremonti. "Joe's artistry is remarkable. I love the guitar he painted for me – I play it all the time. Making a version of that – a guitar that is not only a work of art but that plays and sounds amazing – I couldn't think of a better way to celebrate my twentieth anniversary working with PRS." – Mark Tremonti
The Mark Tremonti/Joe Fenton Limited Edition celebrates the 20th anniversary of Mark Tremonti's first signature guitar with PRS. These twenty guitars were each custom-painted by English artist Joe Fenton. Inspired by surrealist art, Fenton's designs are monochromatic, gothic depictions that brilliantly blend fantasy and nightmare with
logical precision.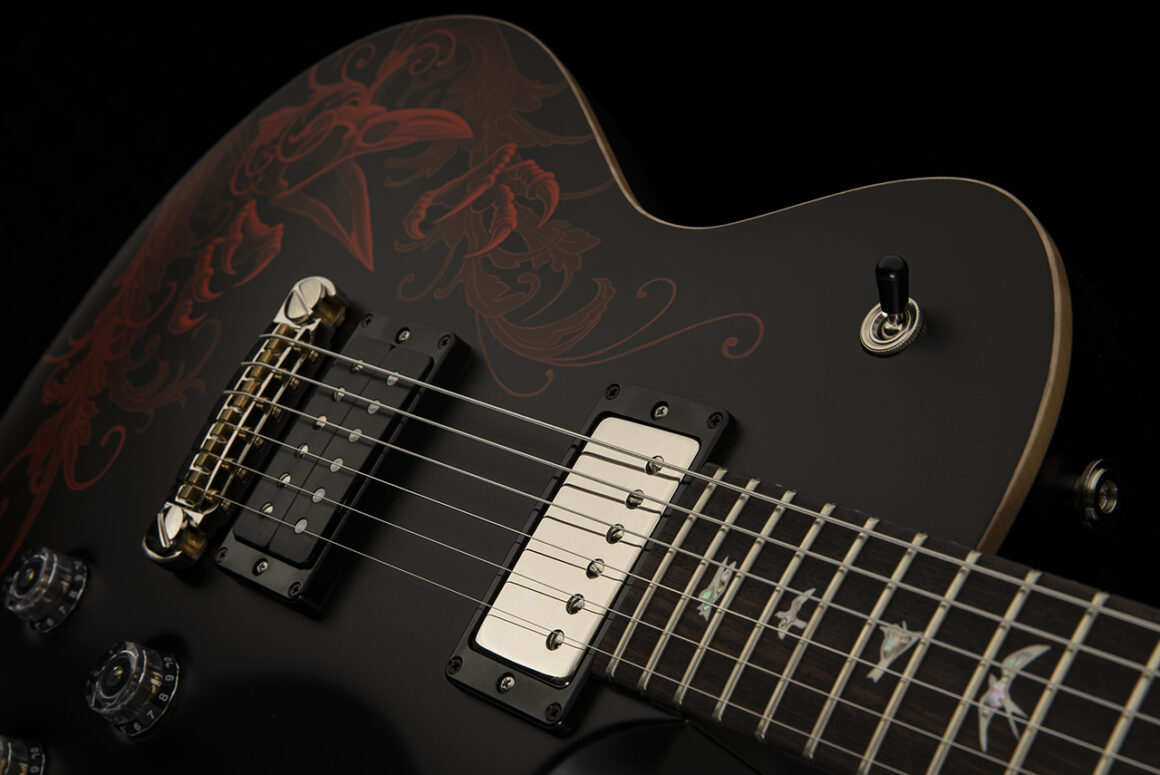 "Creating a design for a guitar is really enjoyable. PRS guitars are a work of art in themselves. I approached designing each guitar as if I was embellishing a jewel with the shape of the guitar informing the final design." – Joe Fenton under the artwork, Mark Tremonti's core specifications are all here, including a 22-fret, 25″ scale length, Pattern Thin neck and adjustable stoptail bridge. Tremonti treble and bass pickups with individual volume and tone controls mean these guitars will sound as killer as they look.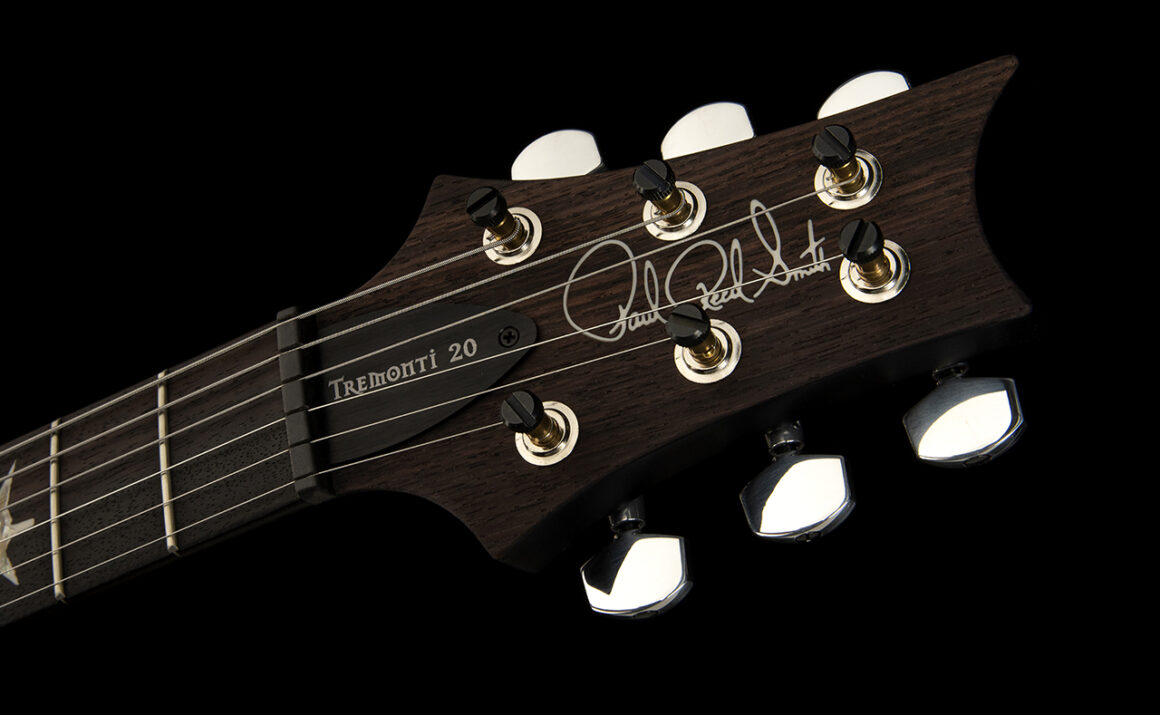 Twenty hand-painted Mark Tremonti/Joe Fenton guitars were made. Each guitar is numbered as 1/20, Discover more behind these guitars on our blog THE MAKING OF THE MARK TREMONTI x JOE FENTON LIMITED EDITION