Let's get acquinted with this Vietnamese tattoo artist who had the great idea of combining his love for certain famous characters with an eternal Oriental style.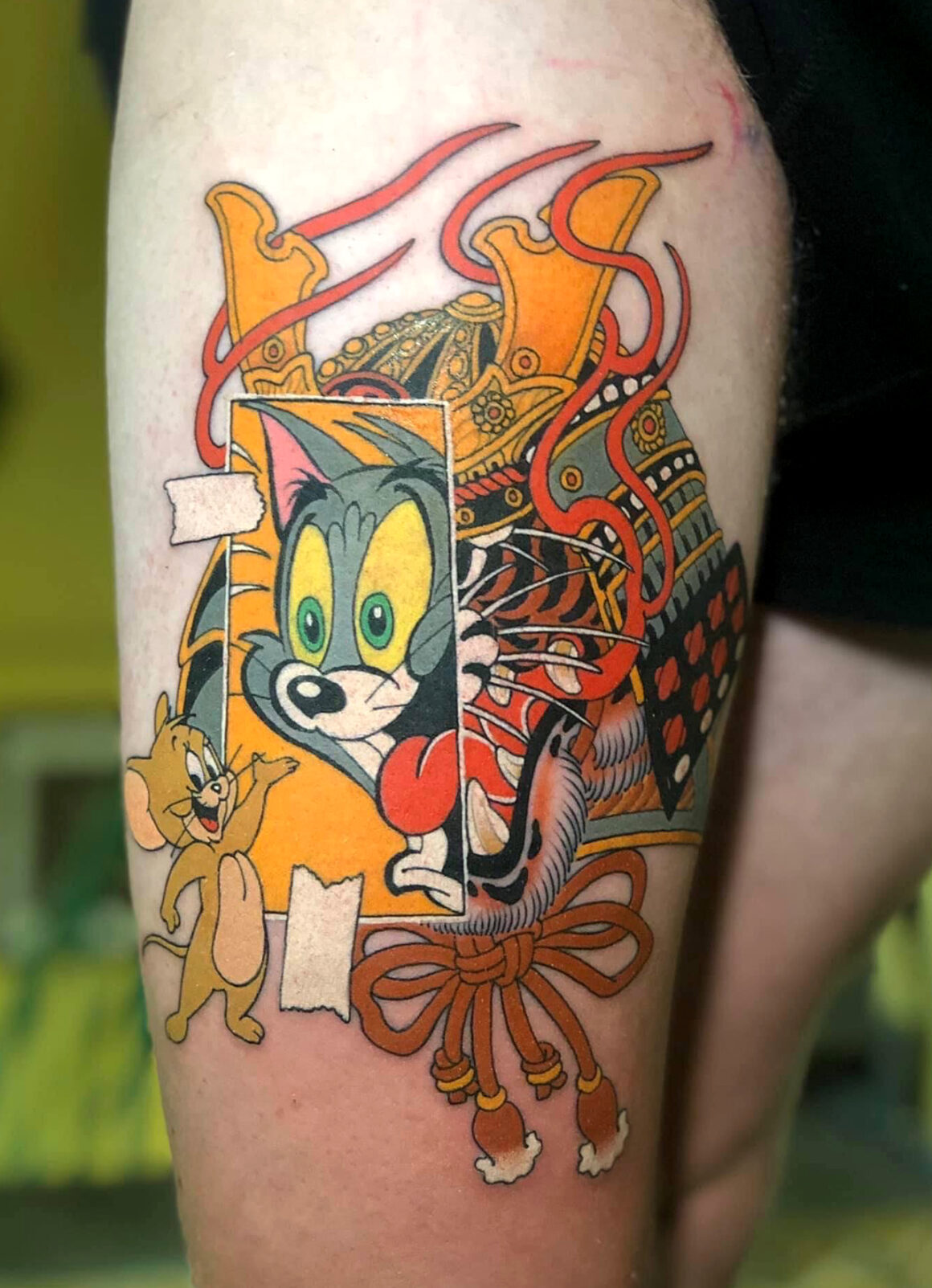 Hello Manh! You have been tattooing for 18 years already, but exactly how did it all begin for you?
I started from zero 18 years ago in Vietnam. At that time everything was hard. There was no supplier, no tool, no knowledge, no mentor. I just knew that I wanedt to do tattoos and I learned everything by myself.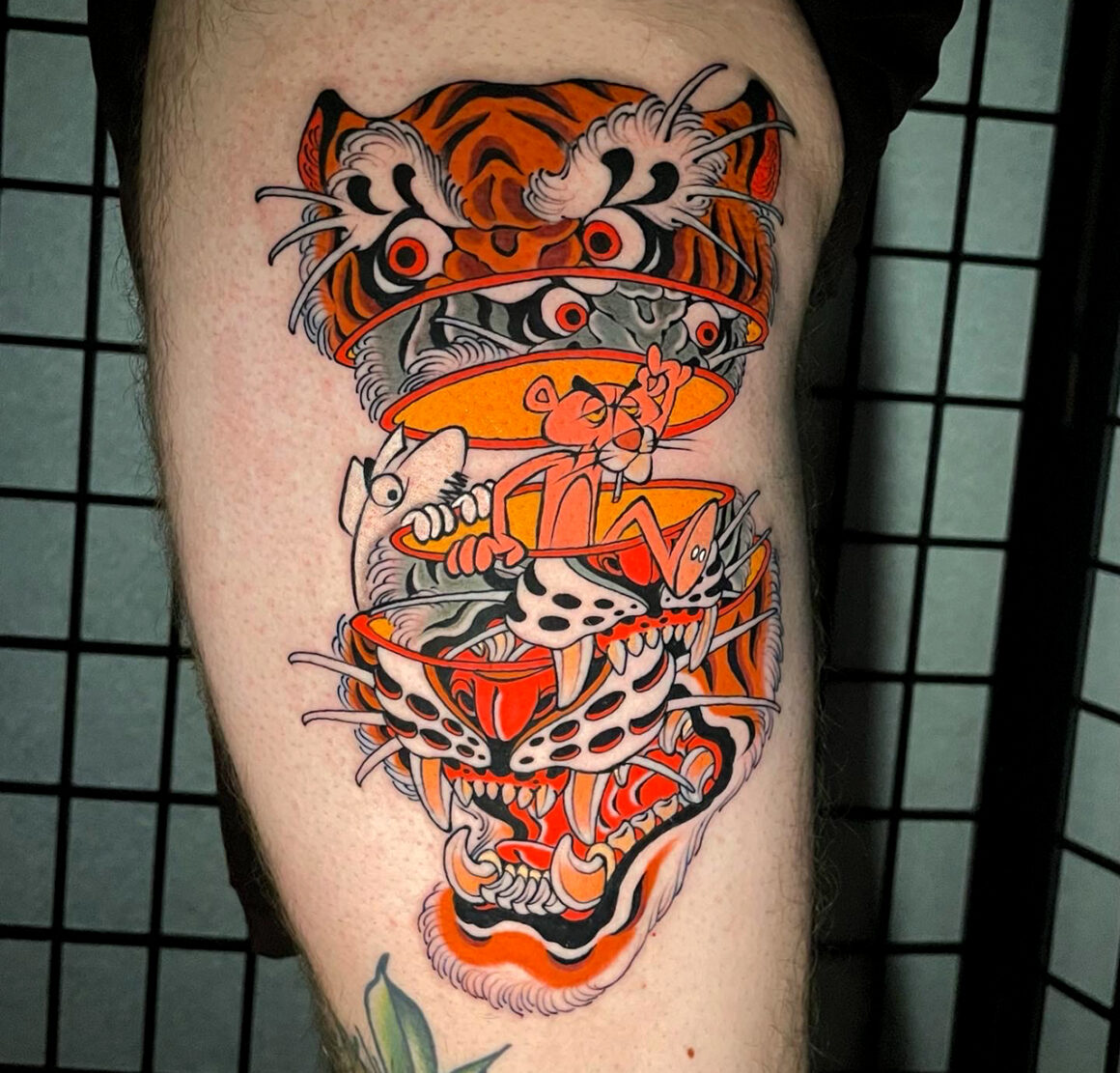 So you had no teachers in this art…
No. I didn't have a specific teacher in my tattoo career. I tried to learn by myself as much as I could, taking knowledge from any source that I could find. I found inspiration, then turned it into my own.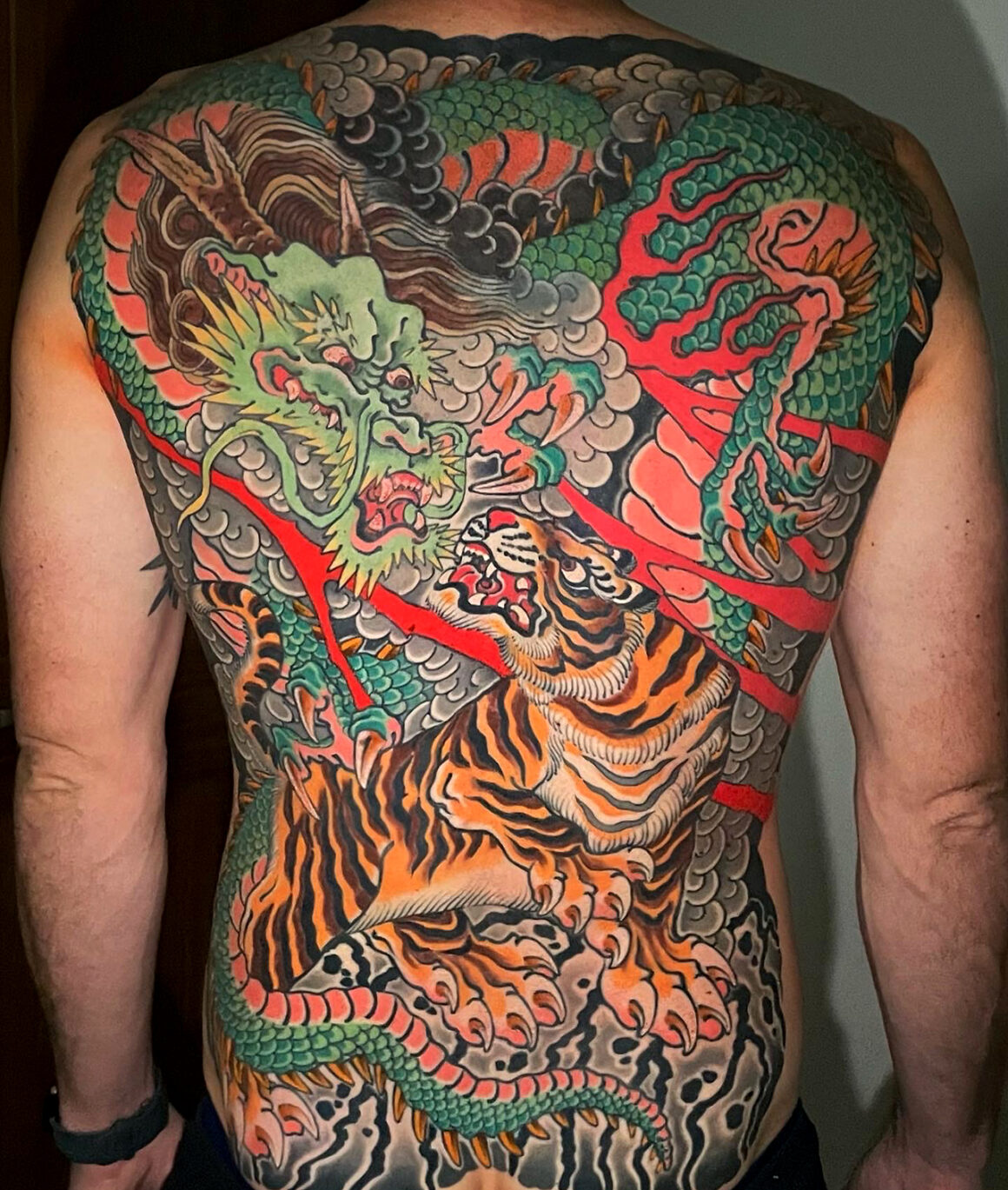 How did you come up with the idea of fusing some 20th century pop figures (Tom and Jerry created by Hanna and Barbera or The Simpsons drawn by Matt Groening) within a very traditional Oriental Tattoo Art?
They are my favorite cartoon characters that I've grown up with, so I tried to put them into my work.
It turned out that people really love this style.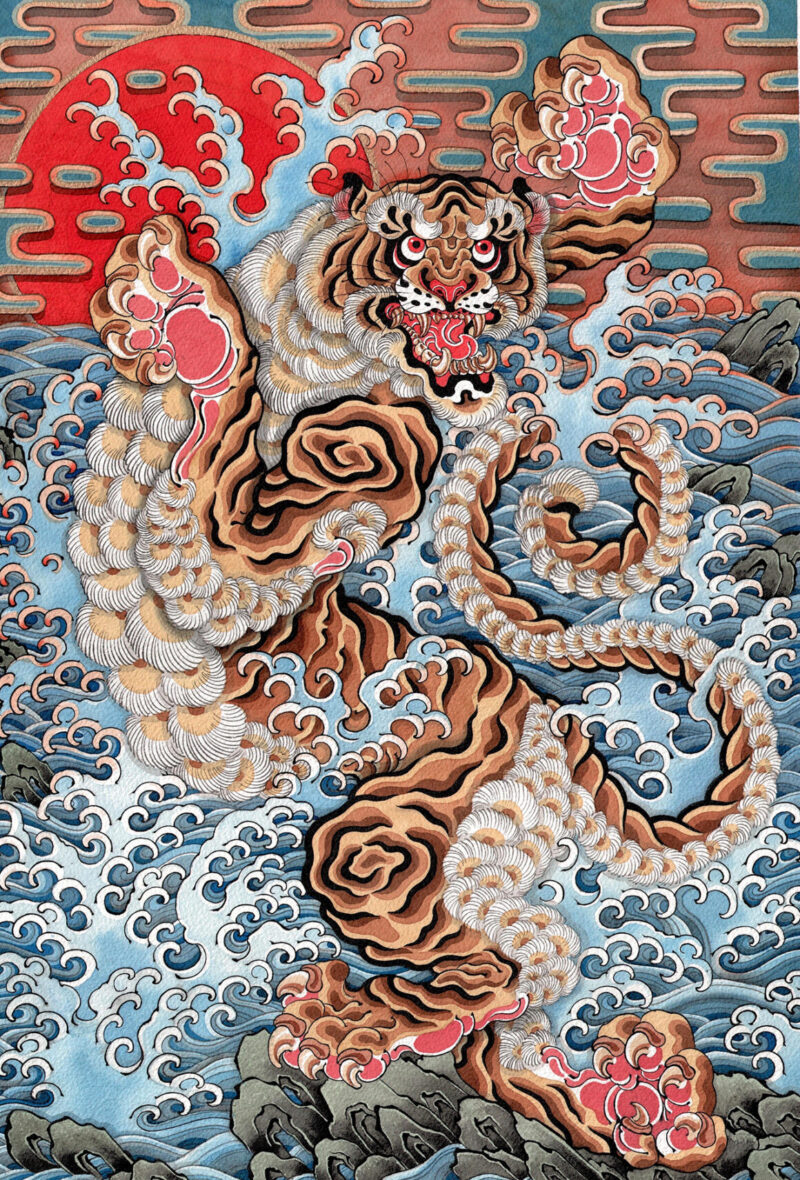 What do you want to communicate with your fervent subjects? Just sympathy, or is yours a true work of modernizing tradition?
Let's take an example from one of my pieces: the split head tiger which then shows the Tom and Jerry and Pink Panther inside.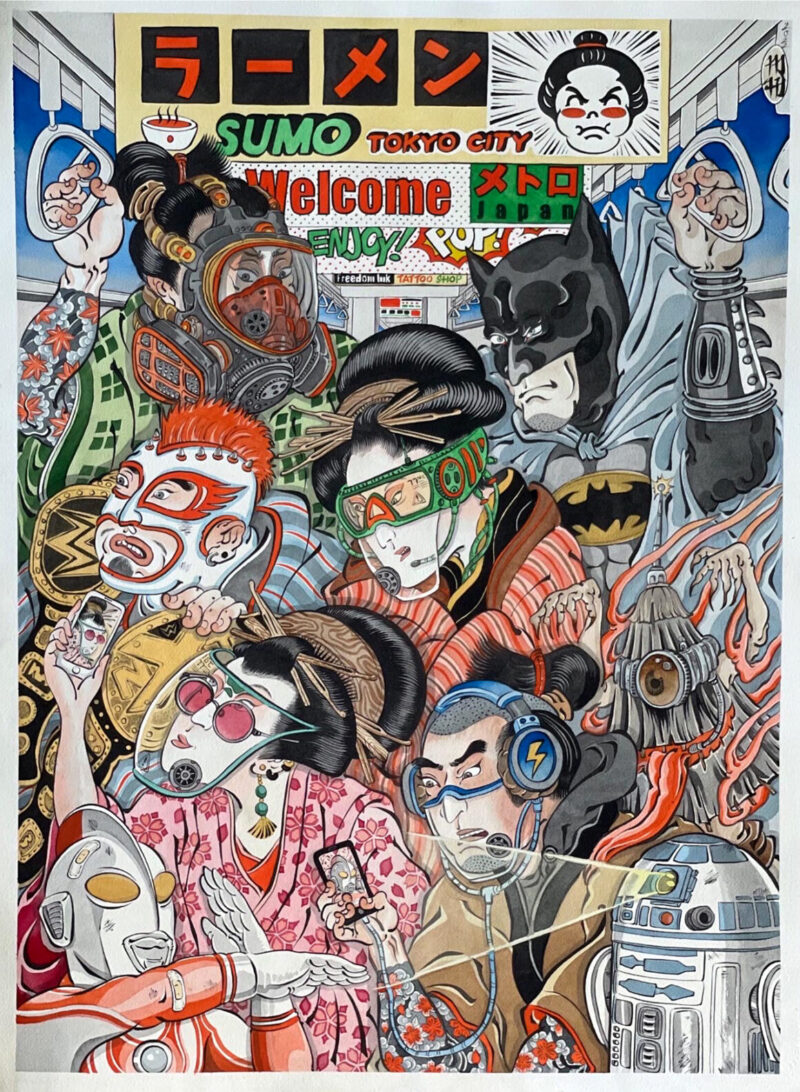 Some people might look aggressive, but inside that's their real character: sometimes sensitive, sometimes lovely, which is opposite to their look.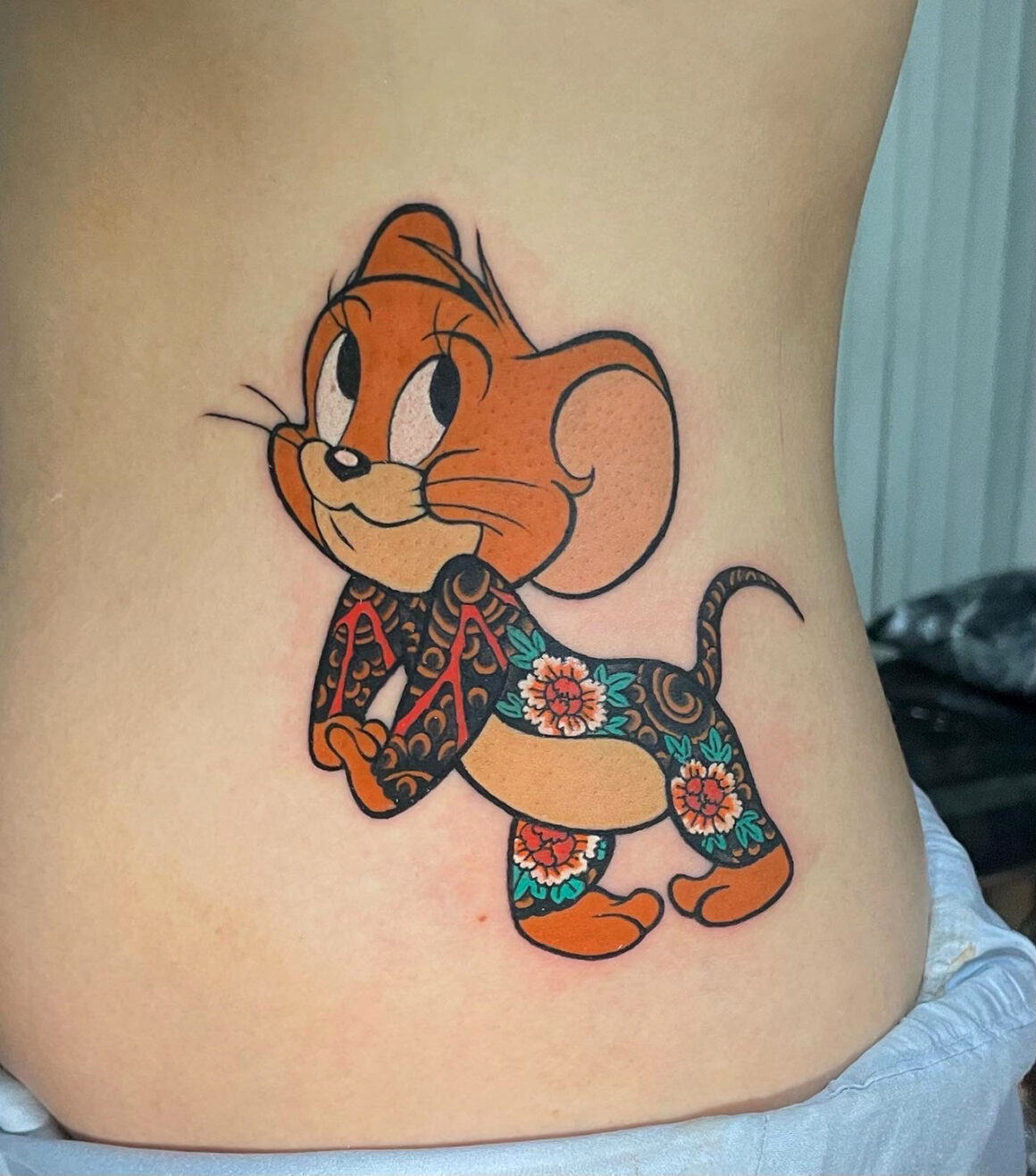 Where does your love for the Pink Panther come from?
I think Pink Panther is a lovely character – one of my most favorite cartoons, very funny!
Is there a cartoon character you would like to merge into an Oriental tattoo that you haven't done yet?
Whatever character that I like, or I feel like it fits the style. I'm open to anything, as long as it can blend into my artwork.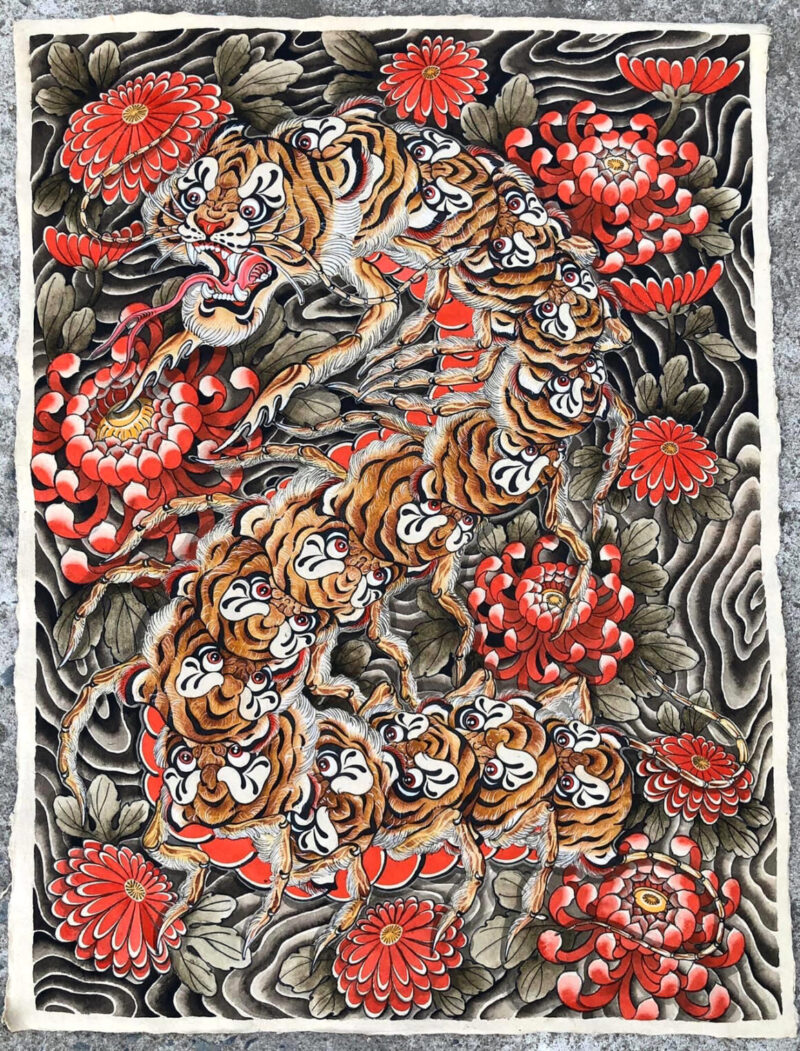 Tell me about the 'Freedom Ink'? Is it your private tattoo studio? And in what part of Vietnam is it located?
Yeah, 'Freedom Ink' (IG: @freedominkvn) was found in my hometown – the middle region of Vietnam, and then Saigon. Just like its name, the thirst for freedom in art, life.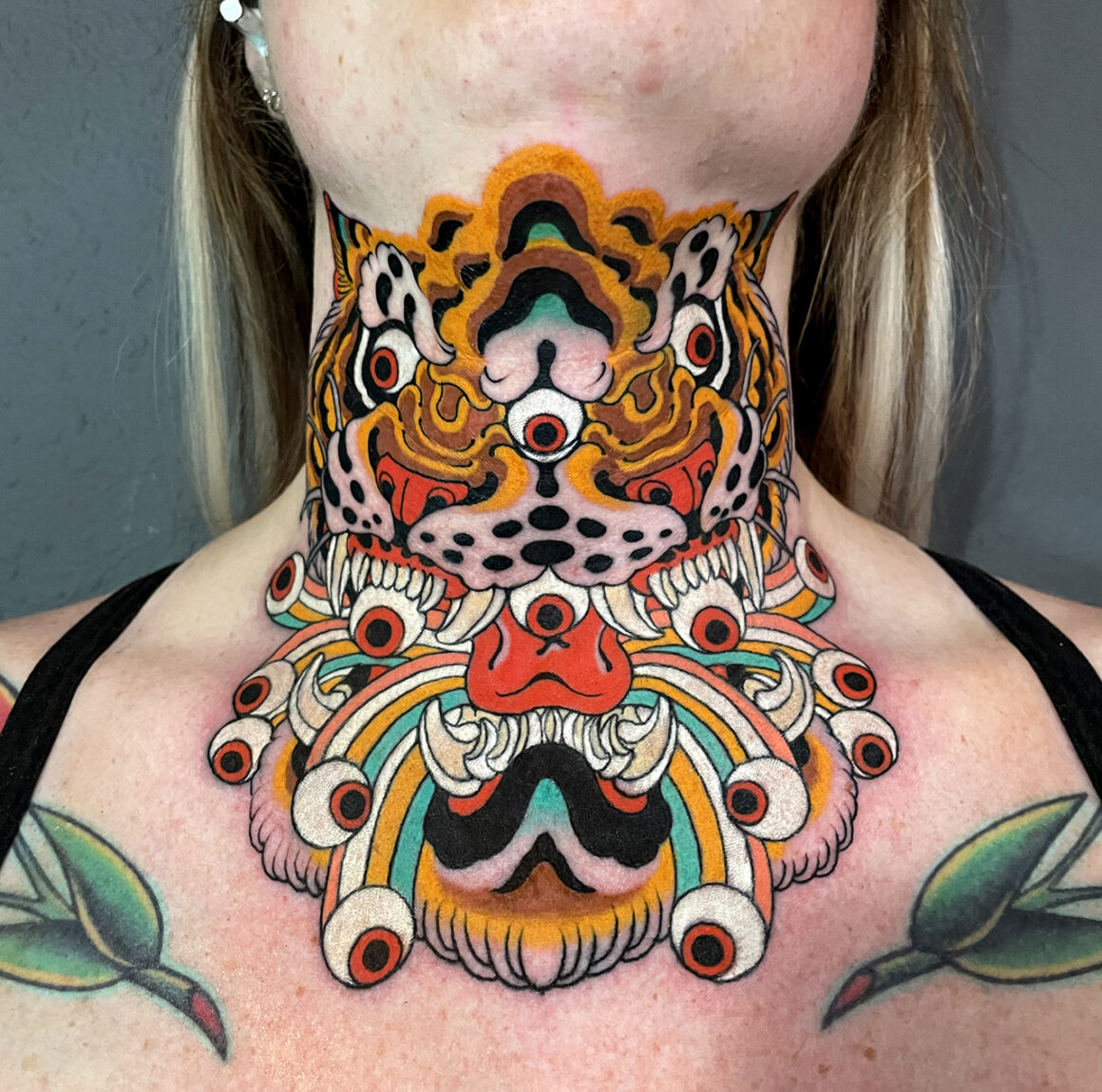 What 2023 do you expect? Will you be travelling for guest spots and tattoo conventions?
I'm going to attend some conventions around the world, as well as keep doing guest sessions overseas.
I'm finishing my paper in order to come to Canada to live and work in 2023.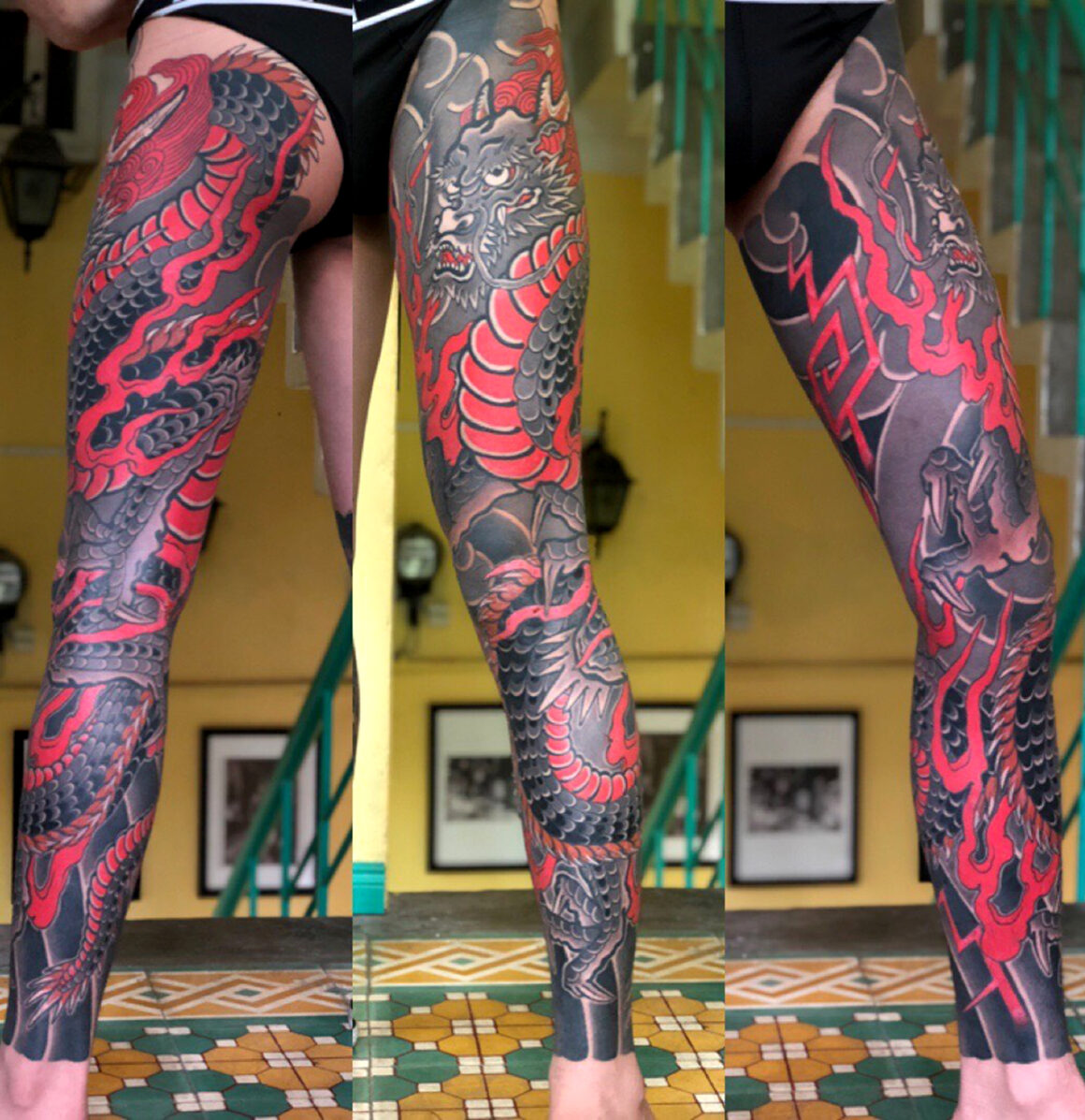 And your last famous words are… ?
In Indian meditation, there is a saying: "The person who comes is the right person. What happens is the only thing that could have happened. Whenever it starts is the right time. When something ends, it ends. And there is a reason why you and I are having this conversation".