She is a deejay, she plays techno because she likes the strong energy of this genre, the pressing rhythm that seems to run through her veins and makes her want to do anythingelse but dance.
She is Lissa Dewii, born in Odessa, living in Bali and with a great passion for tattoos of Universal DC characters, because as she tells us in this interview:
they underline my personal style and immediately signal to people that I am a creative person who loves art in all its form.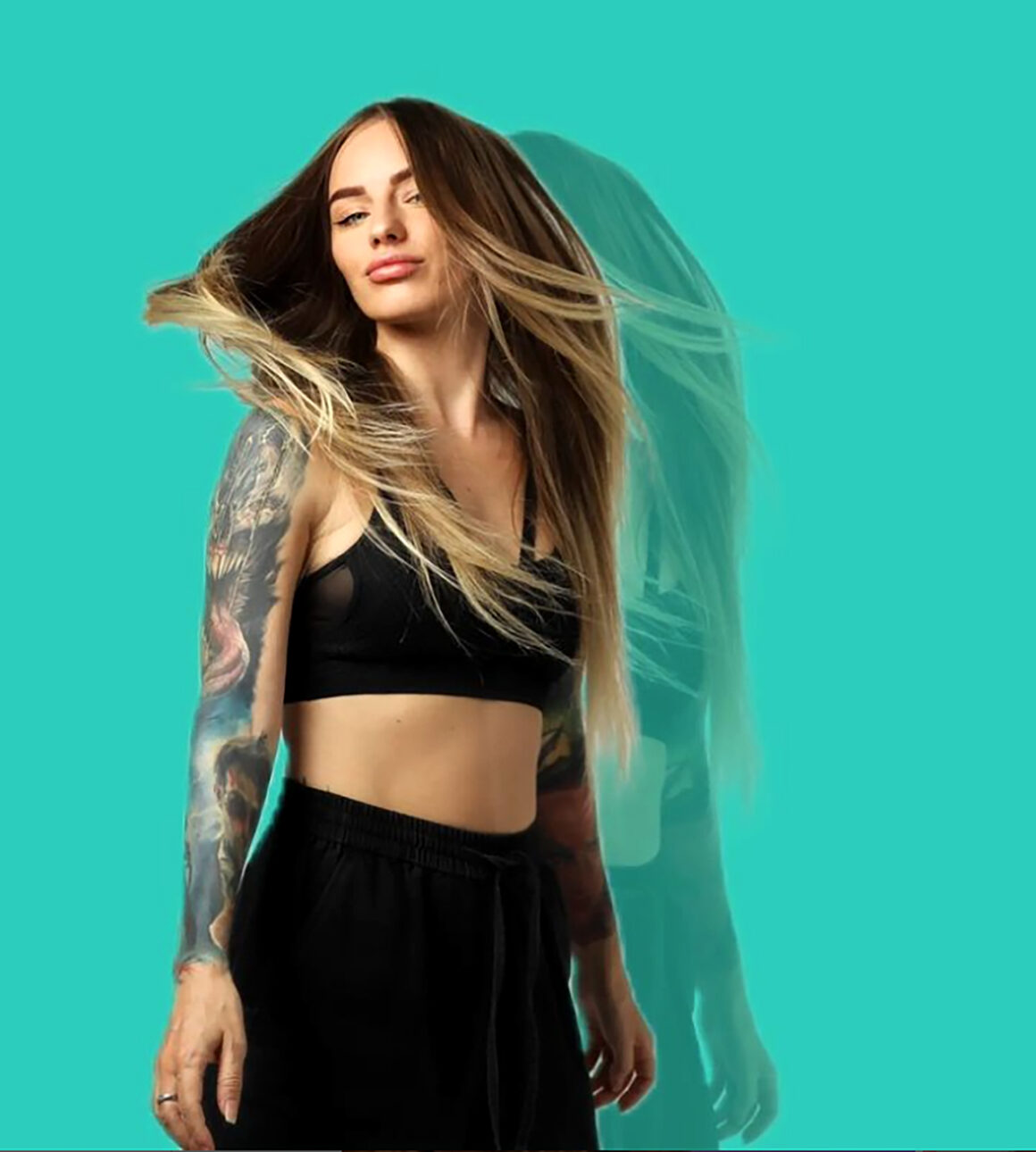 Hello Lissa how can we introduce you to our readers?
Hi tattoo lovers! My name is Lissa. I was born in Odessa, Ukraine. My passion is music and all possible variations of art. That's why I do DJing, shoot videos and make tattoos on my body.
Are you a professional dj or is it just a hobby?
This is my hobby which has become a profession. I attended my first party with electronic music in 2017 and got to see Ukrainian duo Artbat perform. The magic was happening behind the decks and on the dance floor. I got so into this vibe that I started going to signature parties with a certain music format. It was quite different from what the local pop clubs were offering. It was such a hobby club, so it sucked me in and turned my world upside down.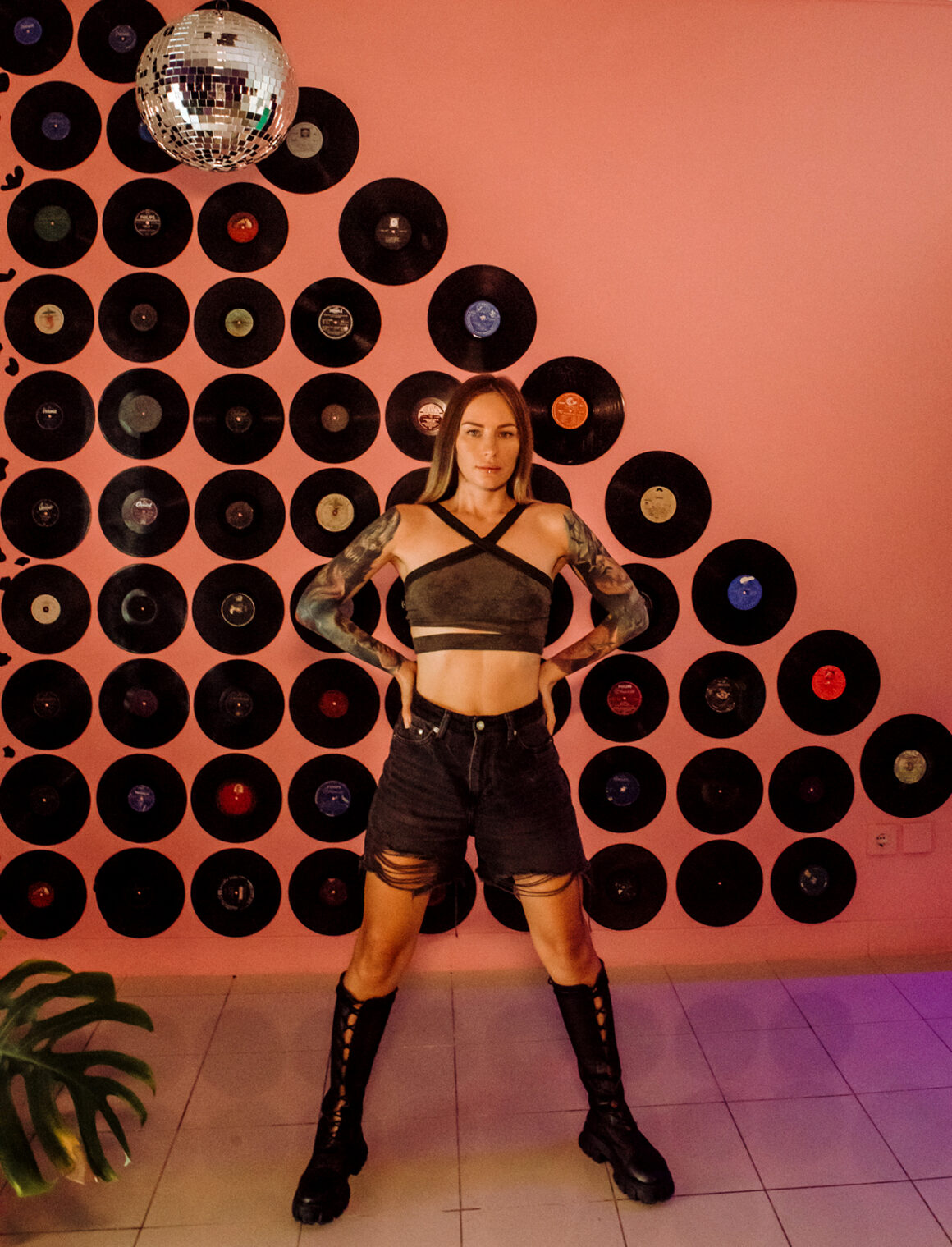 I started to get interested in artists who played electronic music, I studied their bios and discographies. In our city there was not a single blog about it, and I was the first who made a blog "T.e.c.h.ho.u.s.e.c.u.l.t" on Instagram and telegram dedicated to electronic music, where I shared information, memes and music with my like-minded people. And then created another blog, a more professional format "CULT Artist", which published music articles, biography, releases, videos of performances and artists clips.
All this work didn't go in vain, people were impressed with my taste in music recommendations and periodically at parties in person or in my insta pages via messages, they asked when I would be at the decks and that would have been interesting to hear my set. That was the impetus for me to try and I did it. The first published sets on soundcloud gathered a few thousand listens, there was a lot of support from the guys. I realized that I needed to continue and went on to the professional level and now this is my fulltime job.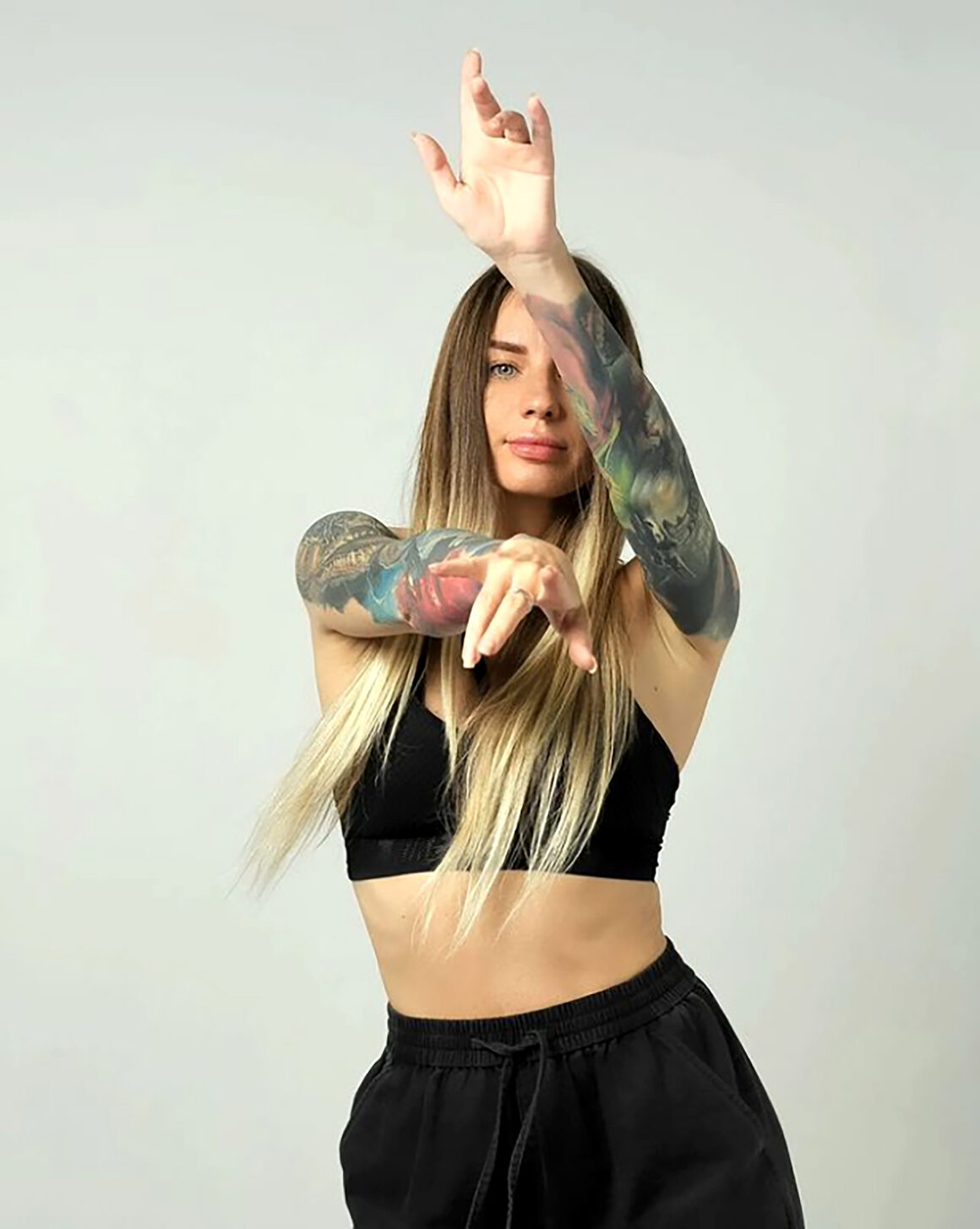 When did you get involved in the techno scene?  What do you like of this kind of music?
My love for fast tempo and powerful beat has been with me since childhood. In the 90s and early 2000s there was a very popular music style such as techno beat and euro-dance, there were always these videos on TV and they were the first ones that I saw as a very young child and I was impressed by that. I discovered bands like Culture Beat, E-Type, La Bouche, Maxx, 2 Unlimited, Masterboy and many more that I still listen to today. This music is forever in my playlist and it became the foundation of my love for techno and hard techno. And when I attended my first techno rave 5 years ago I finally became addicted to this powerful beat. Now it's my favourite genre that I play with pleasure.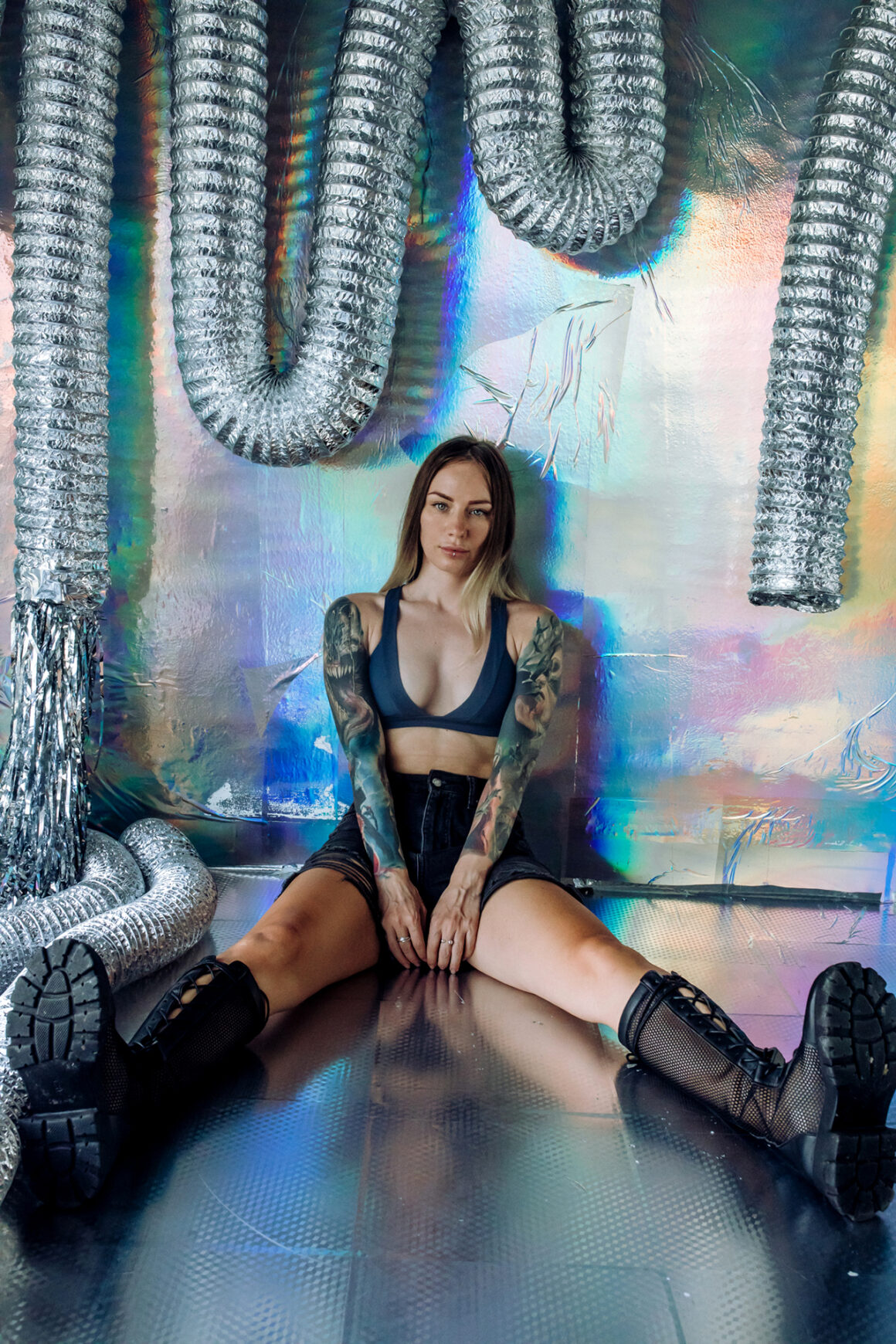 In this style I like the strong energy of the sounds. When you hear this fast rhythm, which is like flowing through your veins, you don't think about anything else but dancing. I like this music because it doesn't make you want to suffer like most melodic tracks, I would even say with depressive notes. It should be fun on the dance floor, we all gather to party, not to be sad. This is the main difference between techno and other music genres. Techno is about a fun flight to the land of positive emotions. It's therapy for everyday stress and negative thoughts.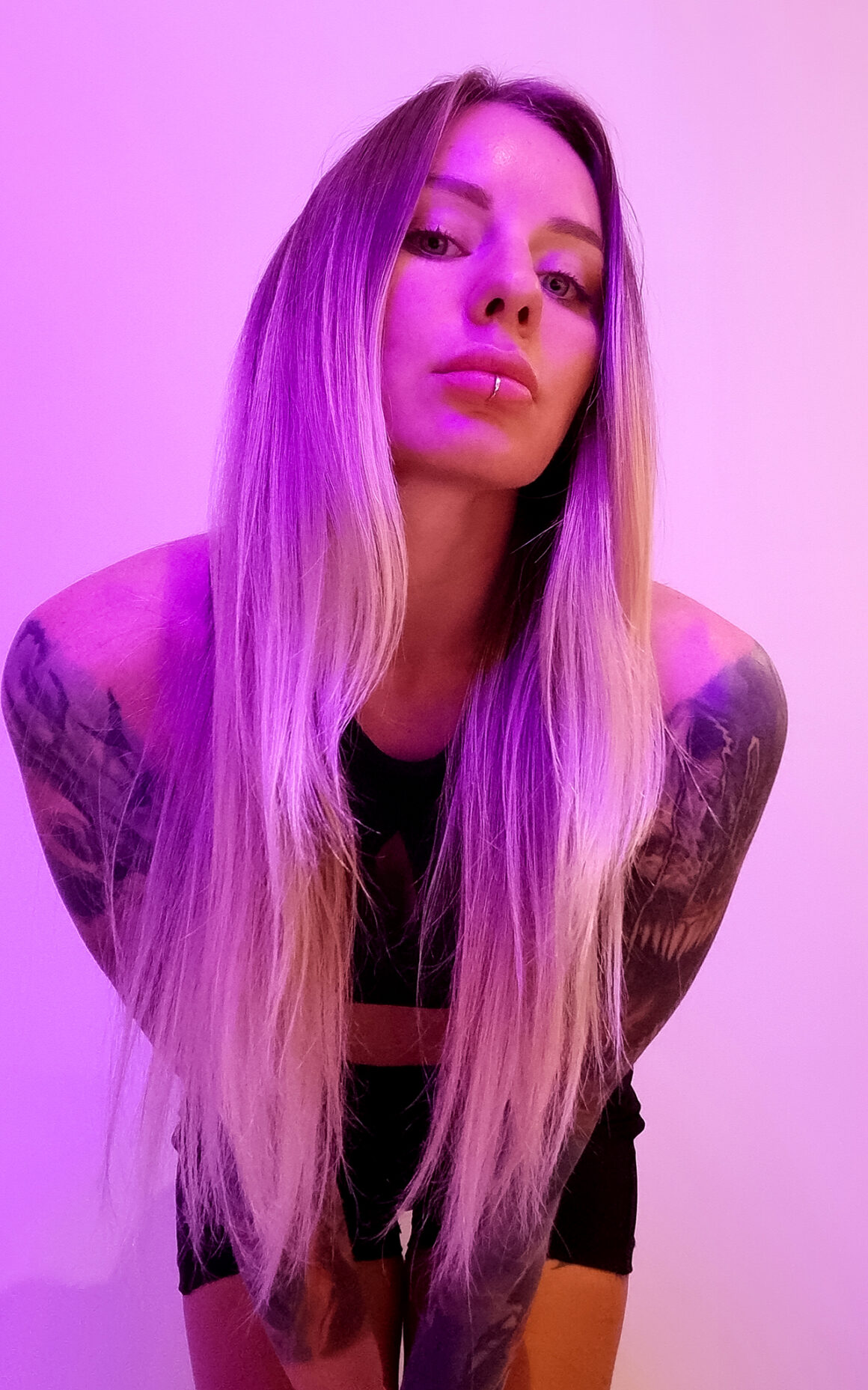 Do you live in Bali? Why and when did you decide to move there?
Yes, I live in Bali now. I could tell an incredibly inspiring story like many who have decided to move and live on the island, but my situation is not like that. It all started with the usual desire to spend the winter in a warm and pleasant place again. In November 2021, I flew to the island and was supposed to return home in May 2022, but at that time the war in Ukraine began, my life plans changed not according to my wishes, and I stayed in Bali.
When did your love for tattoos start?
When I was a teenager, I liked to draw my hands with special felt-tip pens to imitate tattoos, they did not rub off and you could go around like that for a while. I know for sure now that I drew Polynesian designs, but back then I had no idea what I was doing. I liked the way it changed my appearance and made it unique. Basically for a long time I did not meet people with quality tattoos all over the body, and finally there came that key moment when I met such a person who had sleeves and full back in tattoos. The work was in black and grey and so beautiful that it spurred me to explore this subject. The more I searched, the more I found amazing tattoo artists, and their work is a delight. I was 25 at the time, and within a year, I had my first tattoo.
You have big tattoos on your arms. Would you like to describe them?
My hands are works of art from the incredibly talented tattoo artist Dmitry Mart. These works have won prizes at tattoo festivals. The incredible photographic precision of these tattoos is admirable. The left arm is the DC universe and the heroes of Batman: Joker, Bane, Poison Ivy, Catwoman and Batman himself, and the right arm is Marvel, led by Venom, Daredevil and the symbol of freedom: the arm of the famous Statue of Liberty, on which is Spider-Man.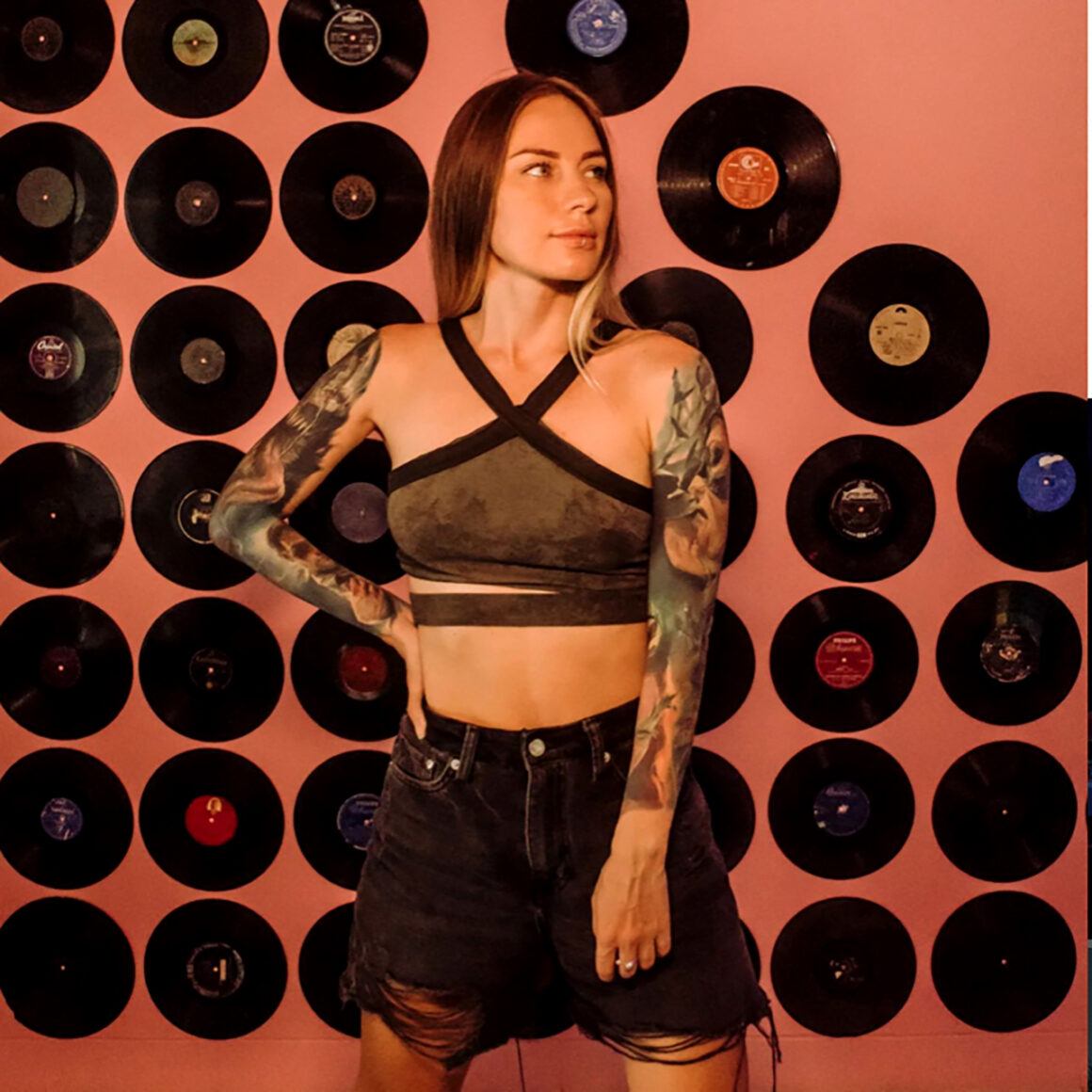 We've all seen the movies based on these comics and I was the lucky owner of a stunning and one of the most beautiful shots of the film: "Batman Returns" (1992), which captures the intimate moment of the Catwoman and Batman. This work took 2nd place at the Tattoo Festival in Poltava in 2018 and, at the same festival, was made my Joker, which took 1st place. The next festival was in 2019, at which we had 2 wins in the same category: Venom takes 1st place and my whole left sleeve, was exhibited as one big work – 3rd place.
How did you choose the subjects?
It was Dima's idea to get tattoos with comic book characters. When he suggested that shot from Batman it was immediately yes, because that movie: "Batman Returns" is one of my favourites. And of course Venom is a top character that was impossible to refuse. I fully trust Dima's taste and skill, so we do what he wants. This is the only way to make a great work, when the artist himself is burning with the desire to do it. And this is confirmed by the awards we have received.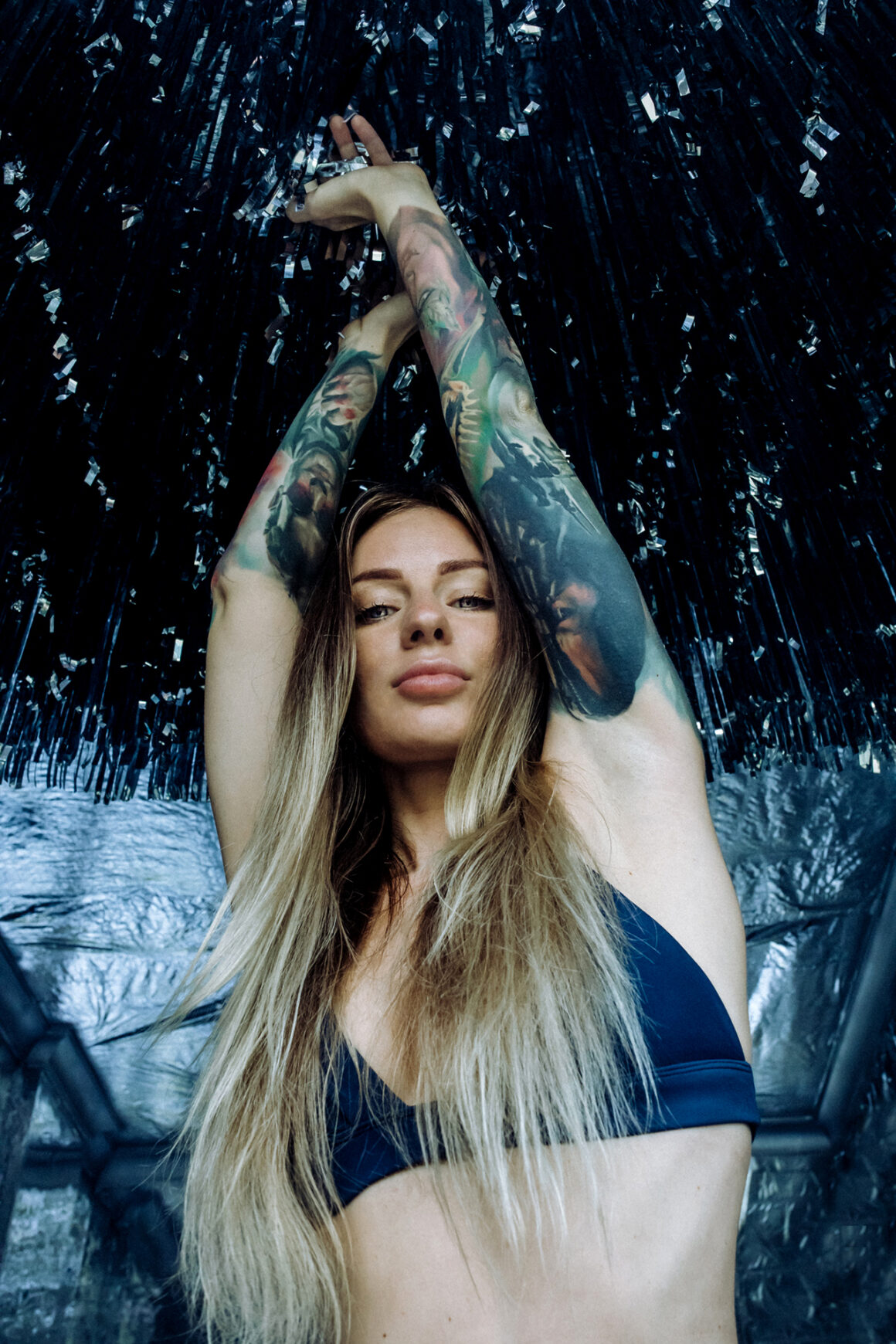 What do tattoos add to your personality?
They underline my personal style and immediately signal to people that I am a creative person who loves art in all its forms. I feel as before the tattoos, it wasn't a perfect version of me. Now, I can't imagine myself without them and I feel like it has even affected my character. I have become more determined and confident in my abilities, because if I have endured dozens of hours of tattoo sessions, and it was a hell of a pain, I'm not the lucky one who sleeps at sessions, then I will endure everything else and achieve my goals. They opened up new qualities in me that help me in life and I'm very happy about that.