Kenny's prowess needs no introduction and his 2023 is already expected to be full of big changes…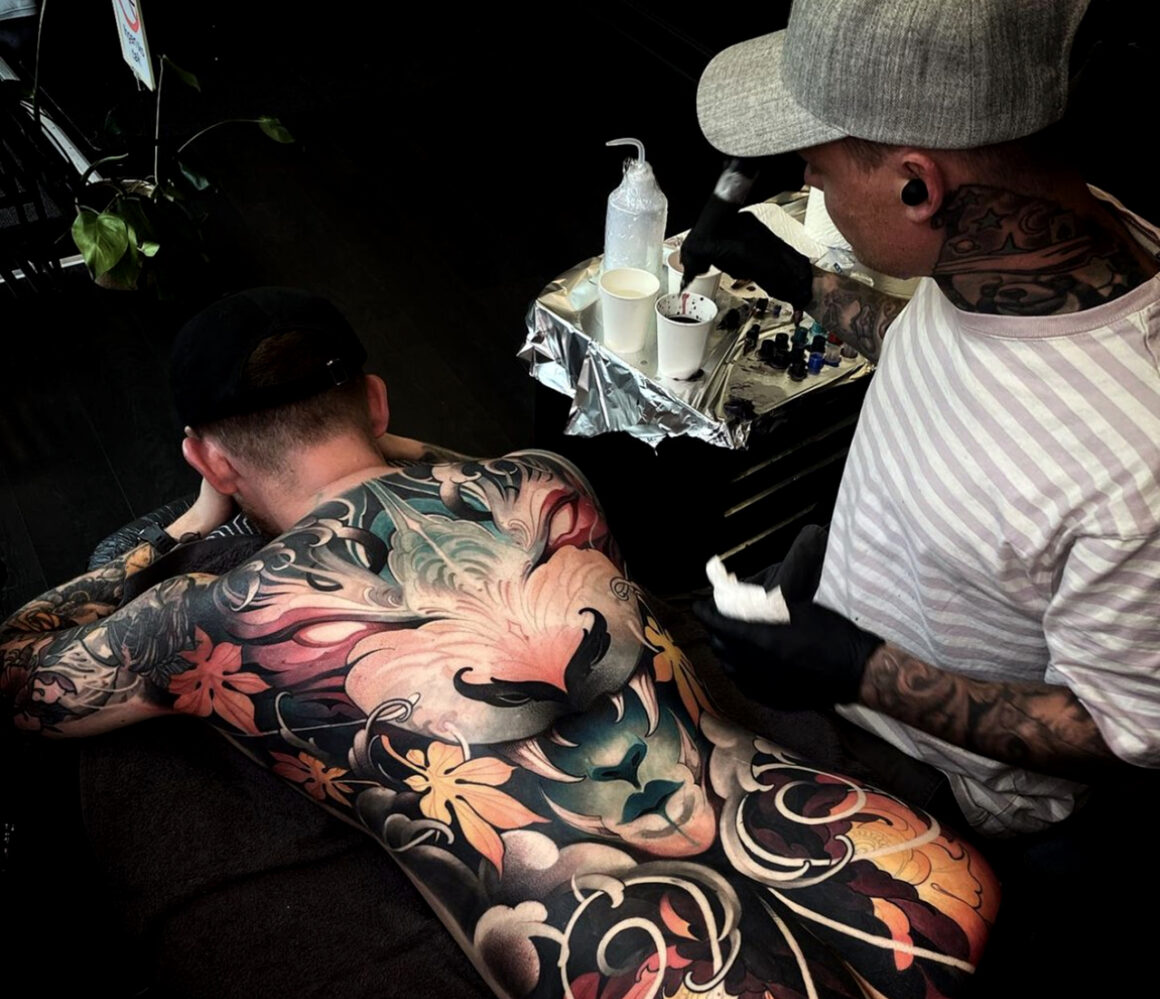 Hi Kenni, is "Poké" a stage name related to your passion for that food or is that your actual name?
Ahah, that's a funny question! "Poké" is actually a name that was "assigned" to me by my good childhood friend when we were little, so it has nothing to do with tattoos or food.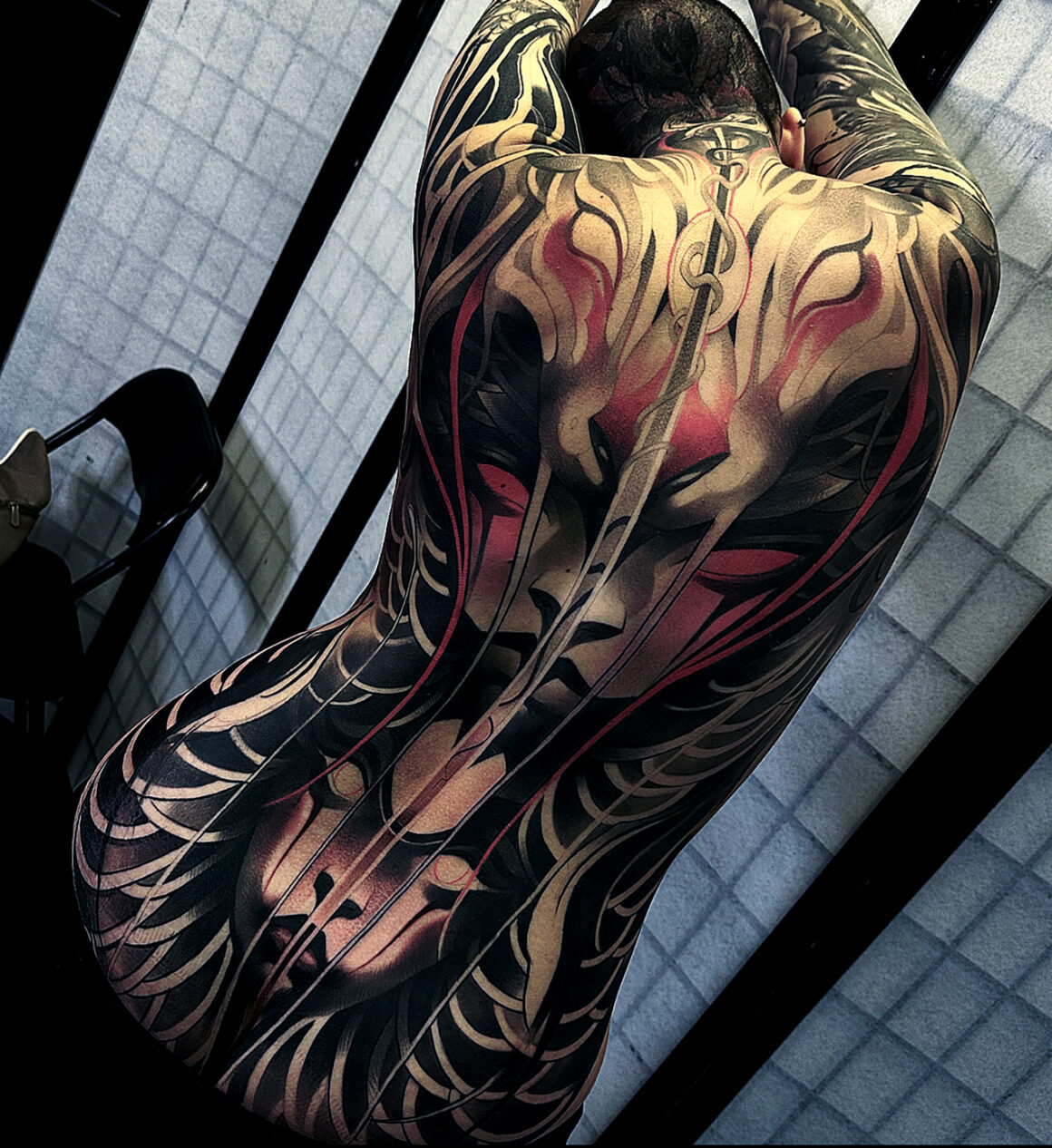 We were a bunch that always hung out, skated and "tagged". We all had nicknames and why or how mine became "Pokè", no one can quite remember, it just always stuck with me.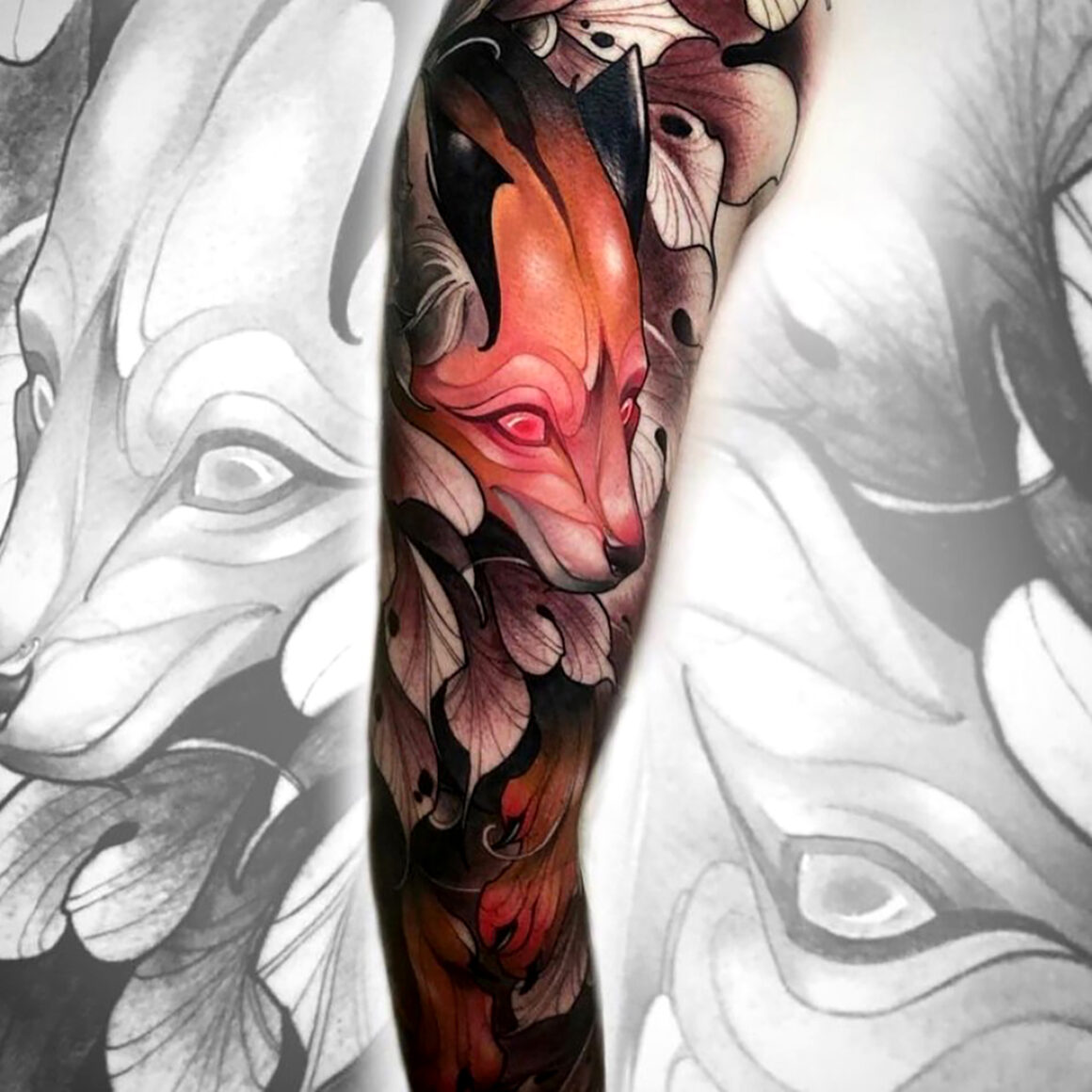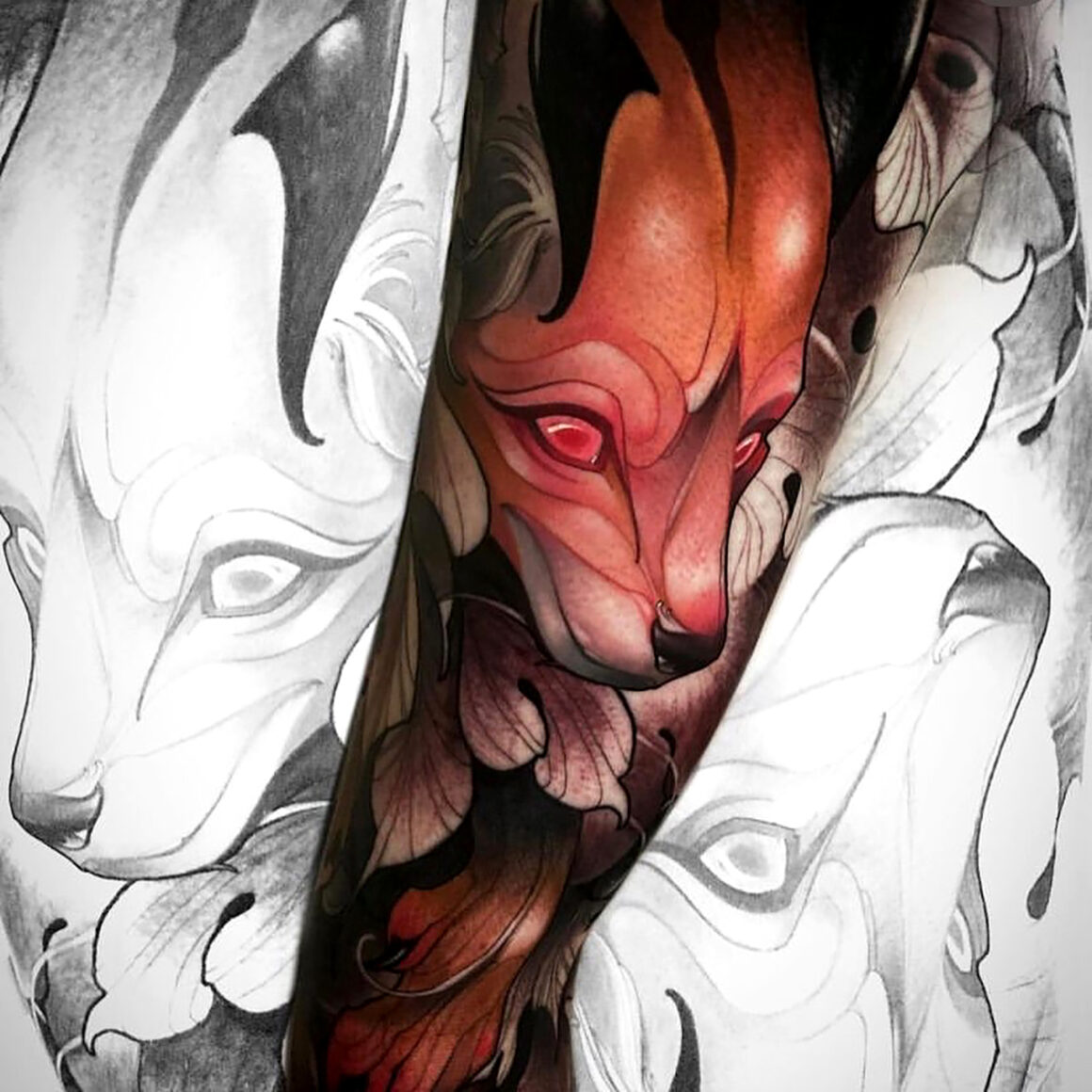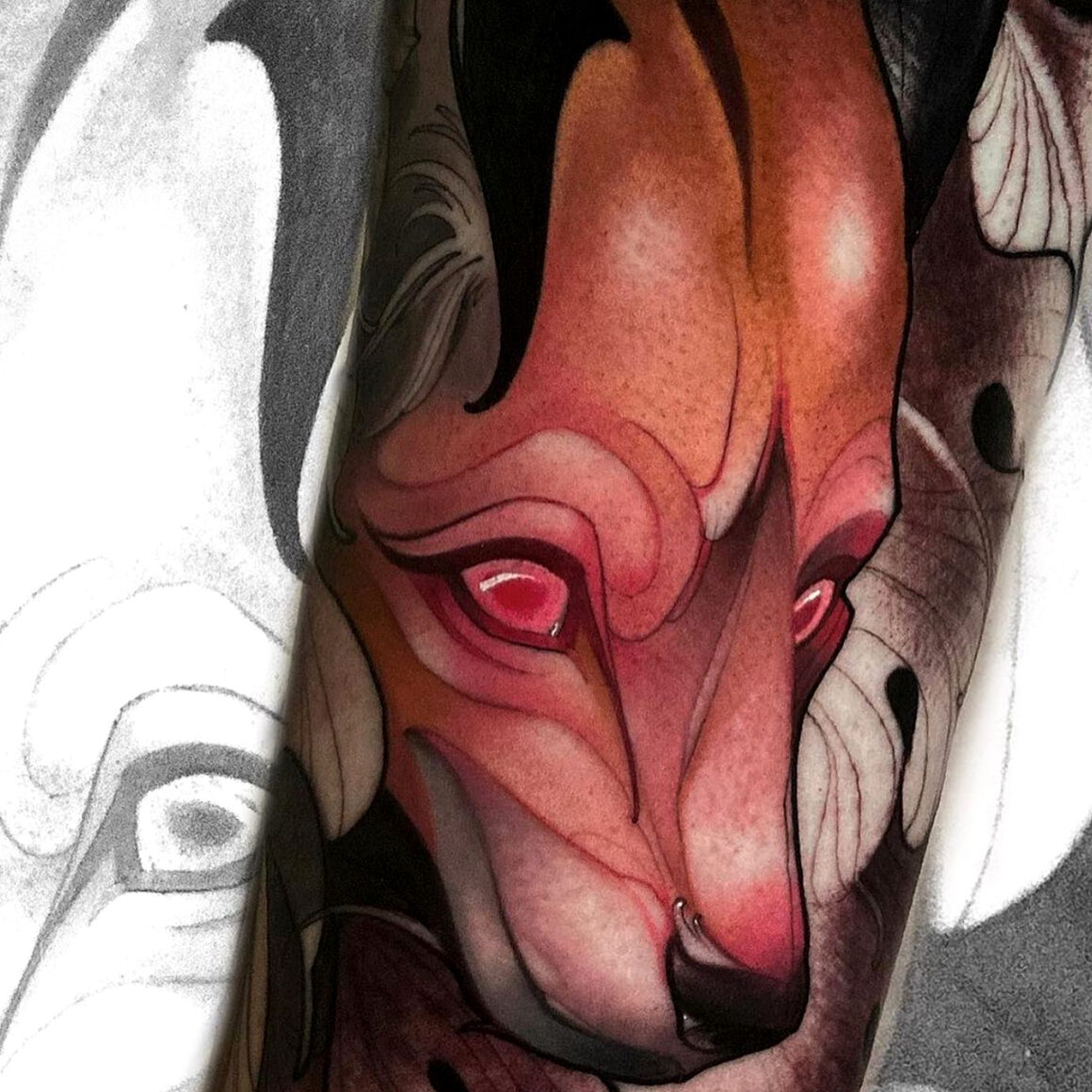 How did you become a tattoo artist in your life? Was it a long "journey" that brought you here, and did you meet any masters along the way?
Since I was very small, I have used drawing as my free space and expression. At the age of 12, I became acquainted with graffiti. When I was young, I had difficulty finding my place in society, but creativity filled my everyday life,
At the age of 18 I became an apprentice with an old master, Hugo Tattoo, and he trained me according to the "old school".
I attended a lot of conventions and met a lot of inspiring people. among other Mads Thill.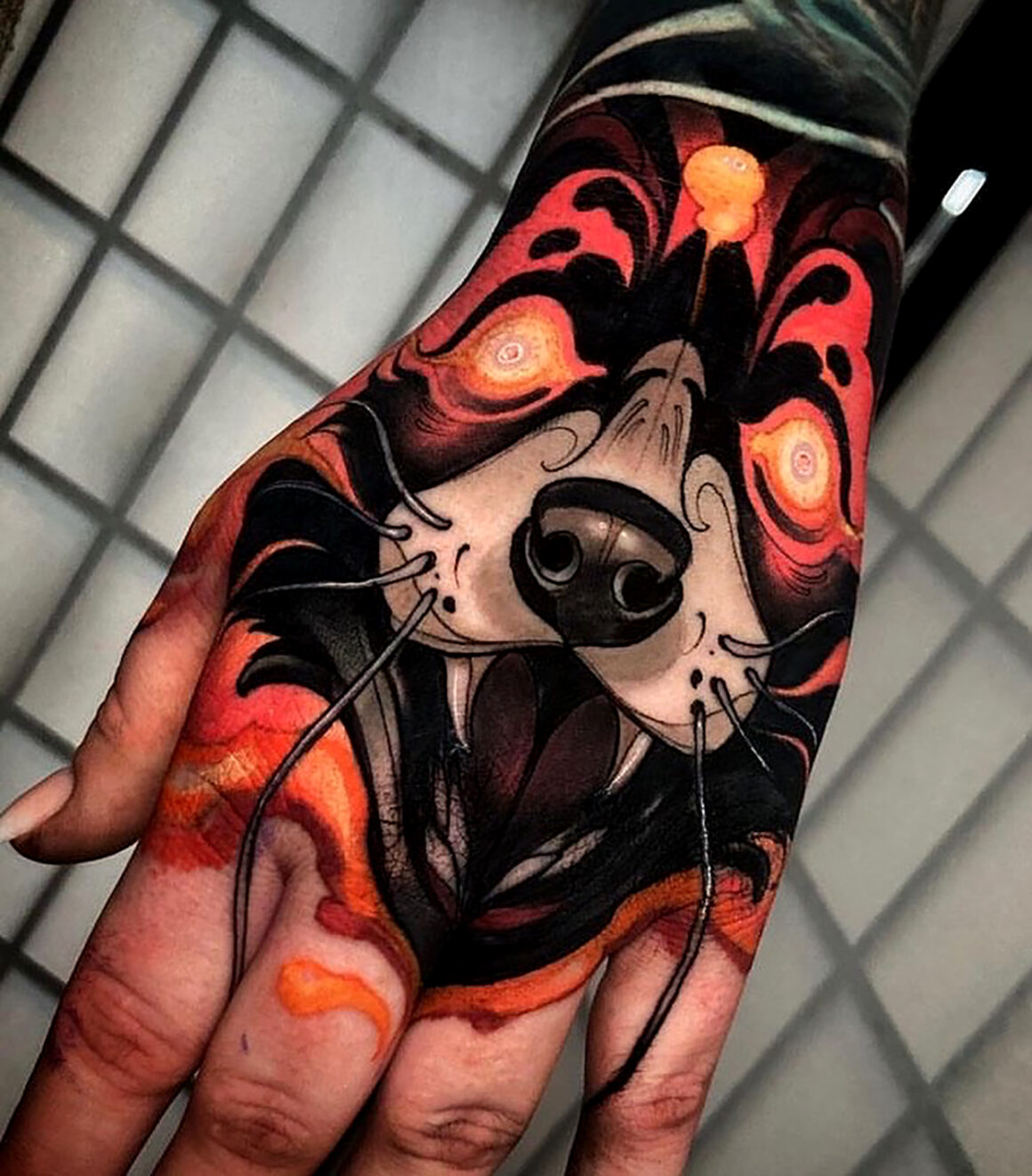 We have traveled, complemented each other and developed together. In our industry you constantly inspire each other and it's important to keep up with all the new stuff, but at the same time hold on to your own "thing".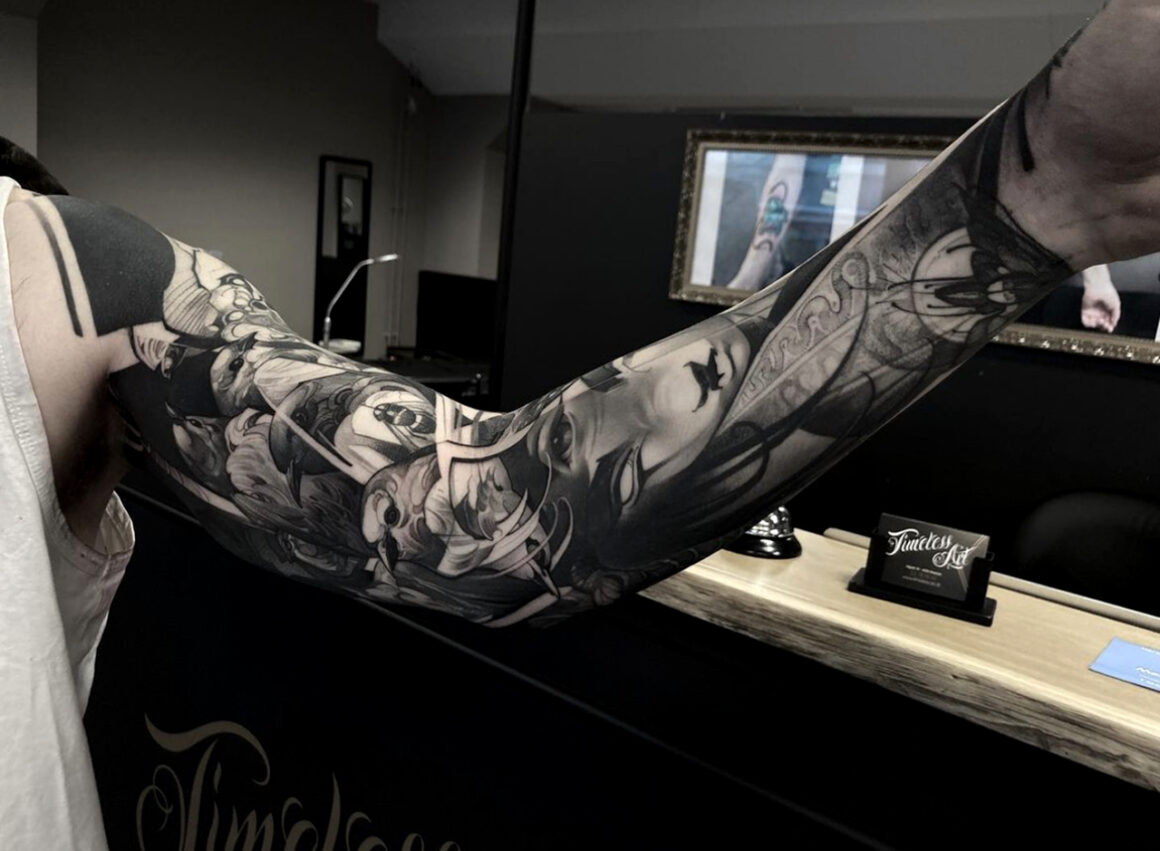 How would you describe, in your own words, the style attached to your art?
That's a good question. My style has changed a lot over the years. I think it's a natural process, just as we change as people. In the beginning, my style was more characterized by a childish expression with sharp colors and flow, but since I have gotten older it was natural that my tattoo style also changed. Today I would say that my style has become more timeless and mysterious.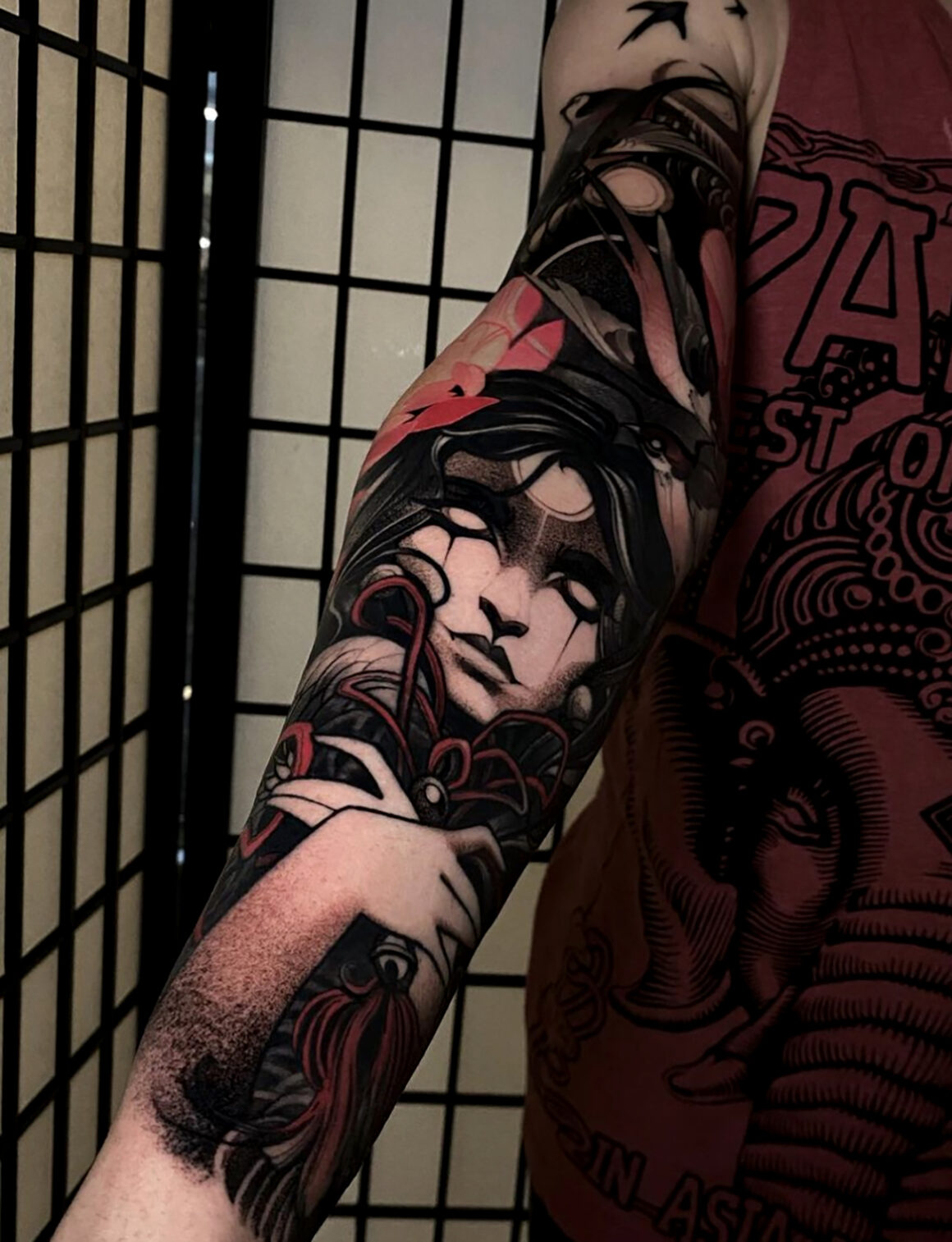 Where do you think those eyeless female figures that frequently appear in your portfolio of works come from?
I like to make ladies who represent the feminine and who also have a mysterious expression. There is something majestic about them and they can tell so much.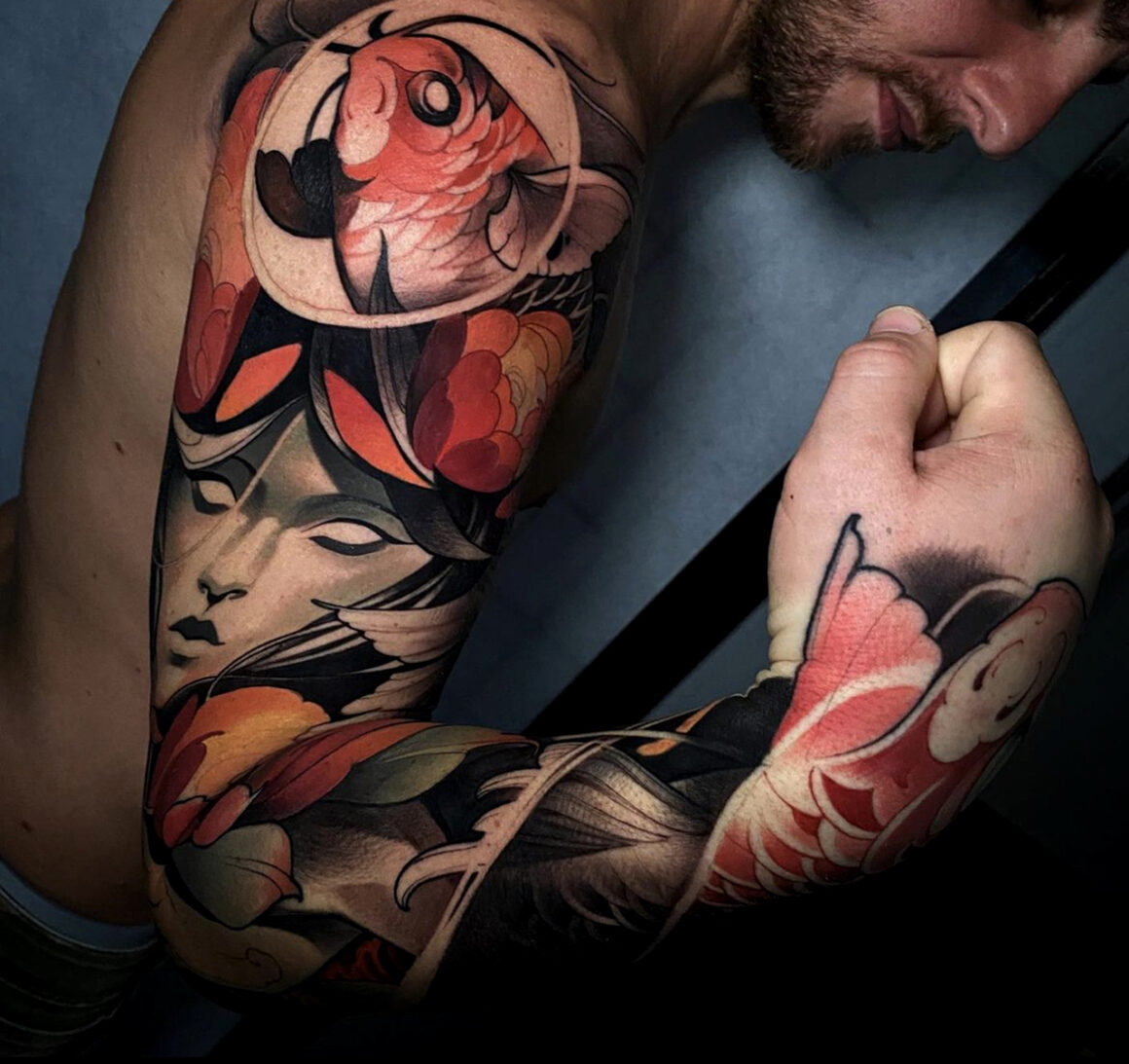 You are a painter as well as a tattoo artist. Do you have any exhibitions/solo shows of your own planned soon since yours are also large paintings that deserve to be admired in some art gallery, right?
I love to make paintings and I have been painting for a long time, actually even before I started tattooing. Unfortunately, I don't think I have the time for that right now. I've had a few exhibitions, but it's never really been something I've done that much. I have mainly sold my things through social media.
What 2023 do you picture in your mind?
I am sure that my 2023 will be an exciting and challenging year on so many levels. I'm about to move myself and my family to the other side of the world, where we will all find our footing, have new experiences and hopefully meet a lot of nice, exciting and inspiring people.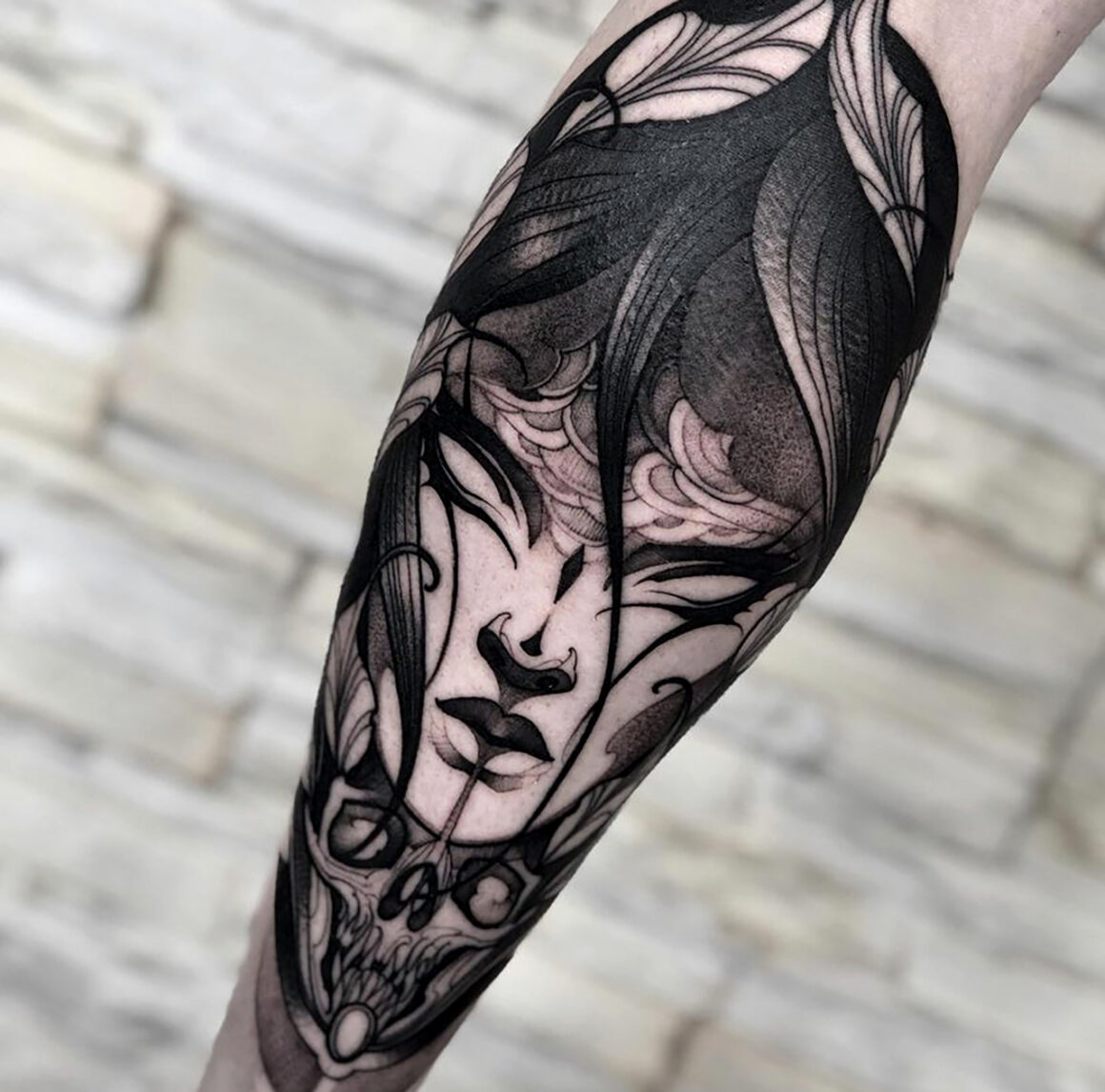 And about tattooing?
In terms of work, I am also very much looking forward to being inspired, but also to meeting and working with talented tattoo artists.
I'm currently working on some bodysuits, which I'm looking forward to finishing and hopefully being able to make many more of.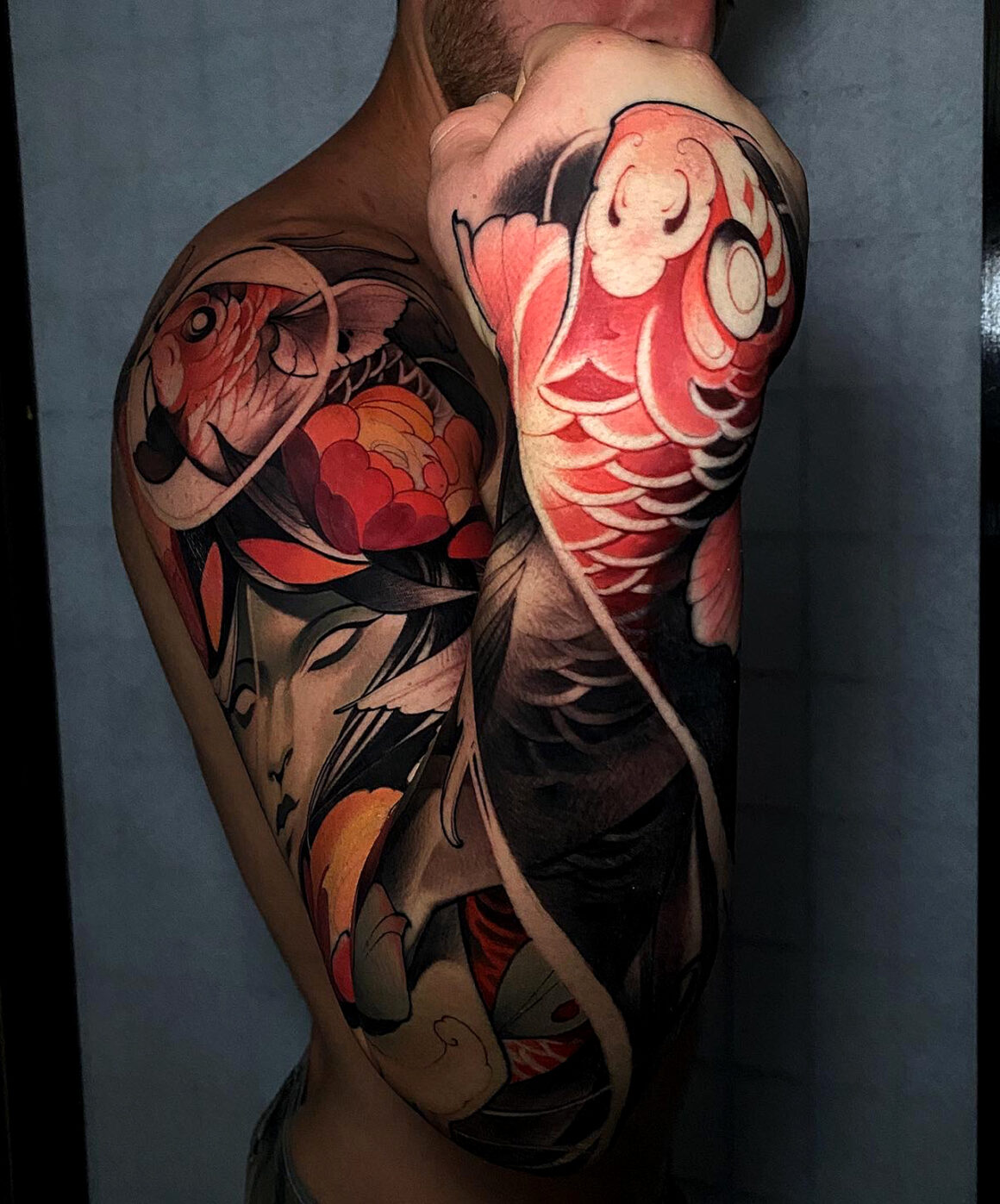 Do you already have tattoo conventions on your agenda or any guest spots?
I had really hoped to be able to participate at 'Gods of Ink' (IG: @godsofinktattooconvention) this year, but unfortunately I can't, as it is planned to be the same weekend as my good friend's wedding. I hope it can be next year! In relation to guest spots I have talked a bit with my good friend Oscar Åkermo about visit him in New York.