There's even a sexy contortionist in the new band of the U.S. entrepreneur who has just realised her intriguing first solo-album called 'Love Made Me Do It'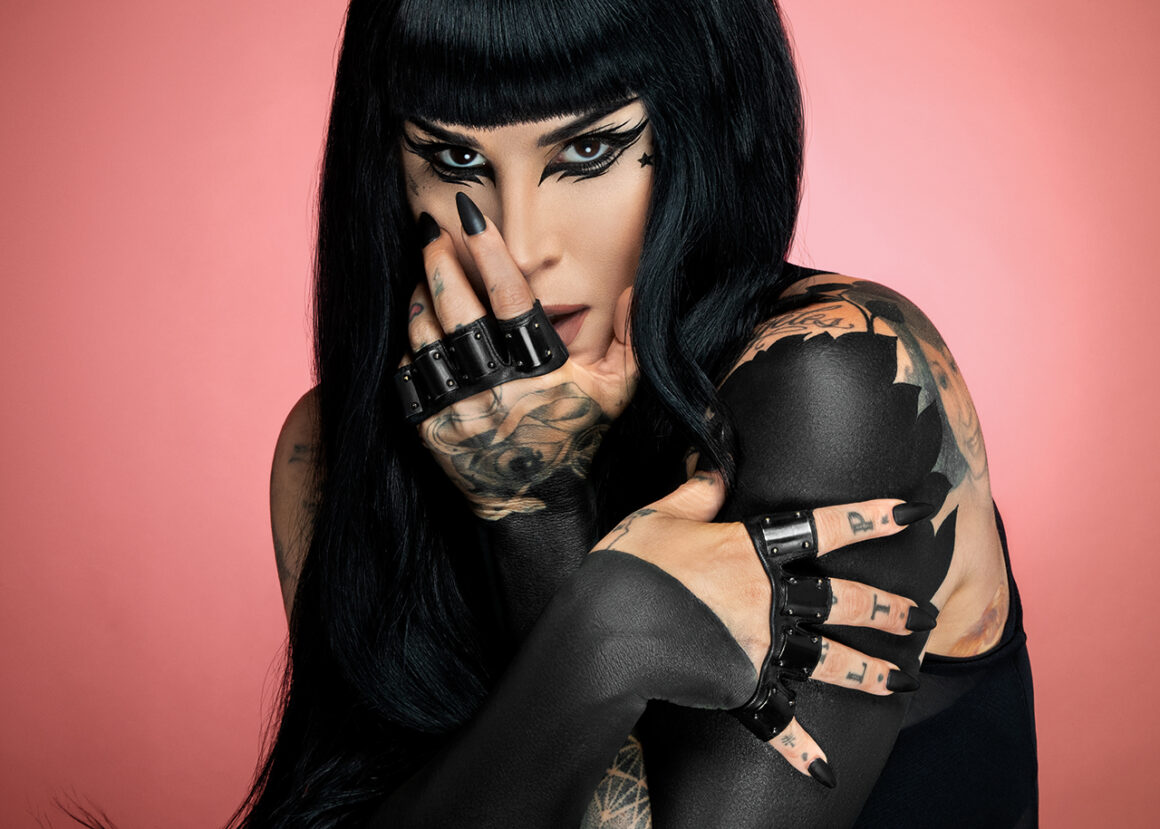 Kat Von D, the American queen of the tattoo and beauty industry as well as the protagonist of the cover of the new issue of Tattoo Life, introduced – through a video released on YouTube – the curious line-up of the band that will accompany her on tour for the promotion of her first solo album 'Love Made Me Do It' released on the KVD Records last August 27.
The line-up includes Sammi Doll (synth 1), Gregg Foreman aka Mr. Pharmacist (synth 2), Dave Parley (drums) and a very sexy contortionist called Brynn Route.
A band, so to speak, anomalous in terms of instrumentation, without guitarist and bassist, but that will properly help Kat Von D in reproducing the magical atmosphere between dream pop, electronic arrangements 80s and melancholy languor worthy of a soundtrack of a David Lynch creepy movie.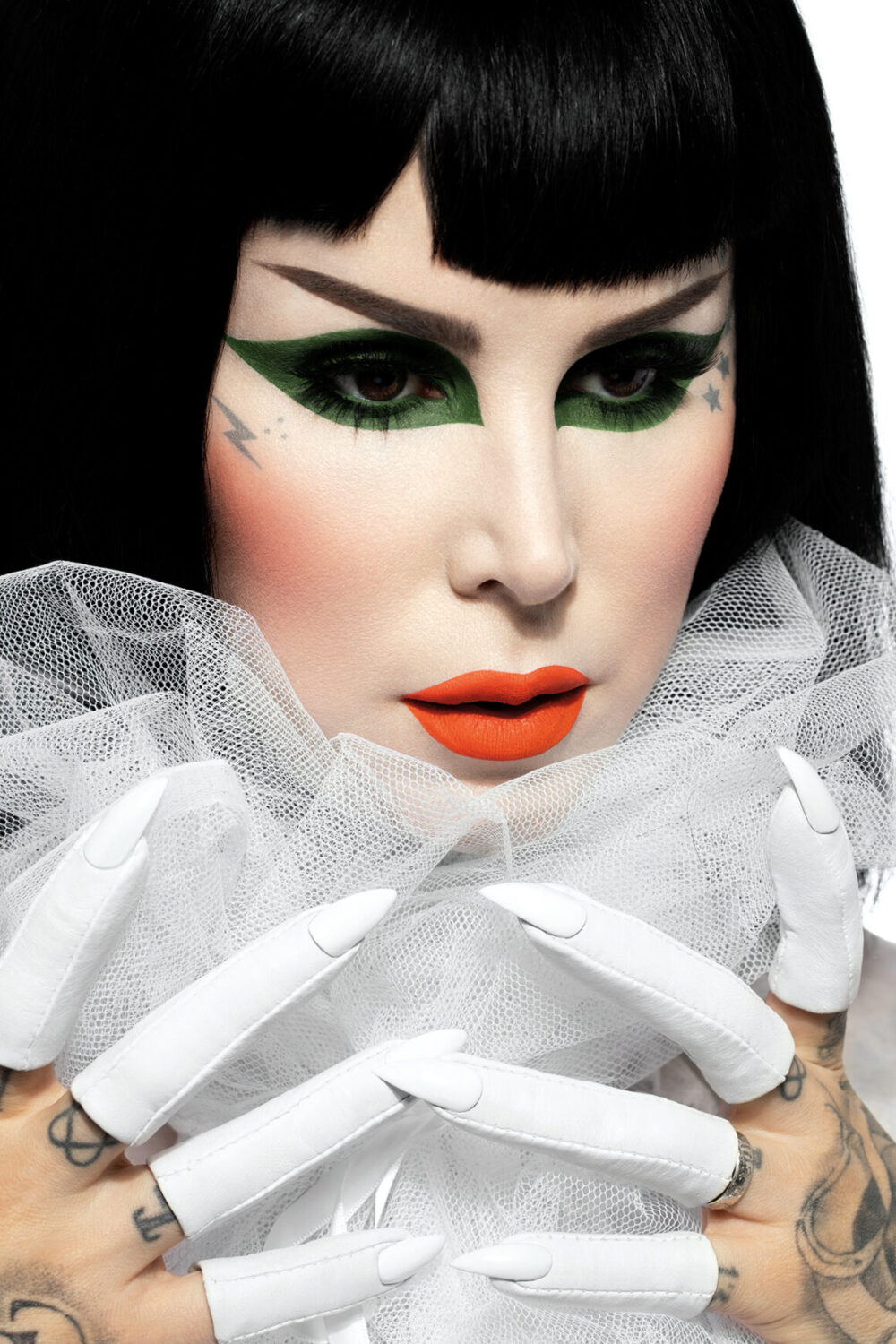 'Love Made Me Do It' was composed by Kat Von D in 2014 at the end of a troubled love affair, but sees the light only now thanks to charming songs such 'Vanish', 'Protected' (a sort of Depeche Mode-like mid tempo sung in duet with Peter Murphy, the leader of Bauhaus), the very sweet ballad 'I am Nothing', 'Pretending' and the closing track 'The Calling'.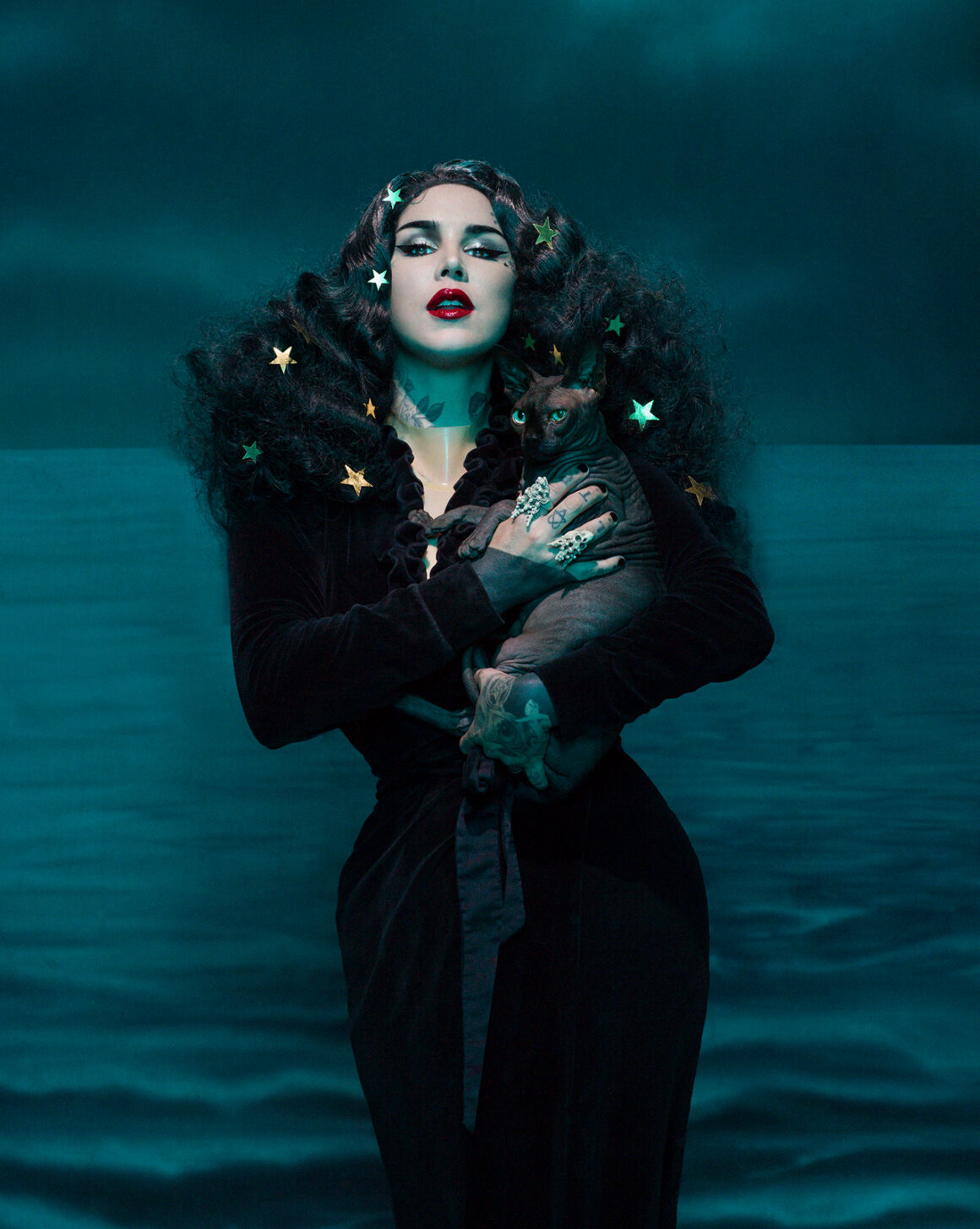 Regarding the deeply 80's inspiration, but also contemporary, that marks her first album, Kat Von D said to Simone Sacco, journalist of "Tattoo Life" magazine: «I have always been a fan of post punk eras of music (Depeche Mode, Siouxsie and the Banshees, The Cure, etc) although I don't think we actually sound like those bands, the sentiment is still there. It mainly has to do with my love for analogue synth sounds. There's just something so nostalgic and romantic about the synth-wave approach that I gravitate towards».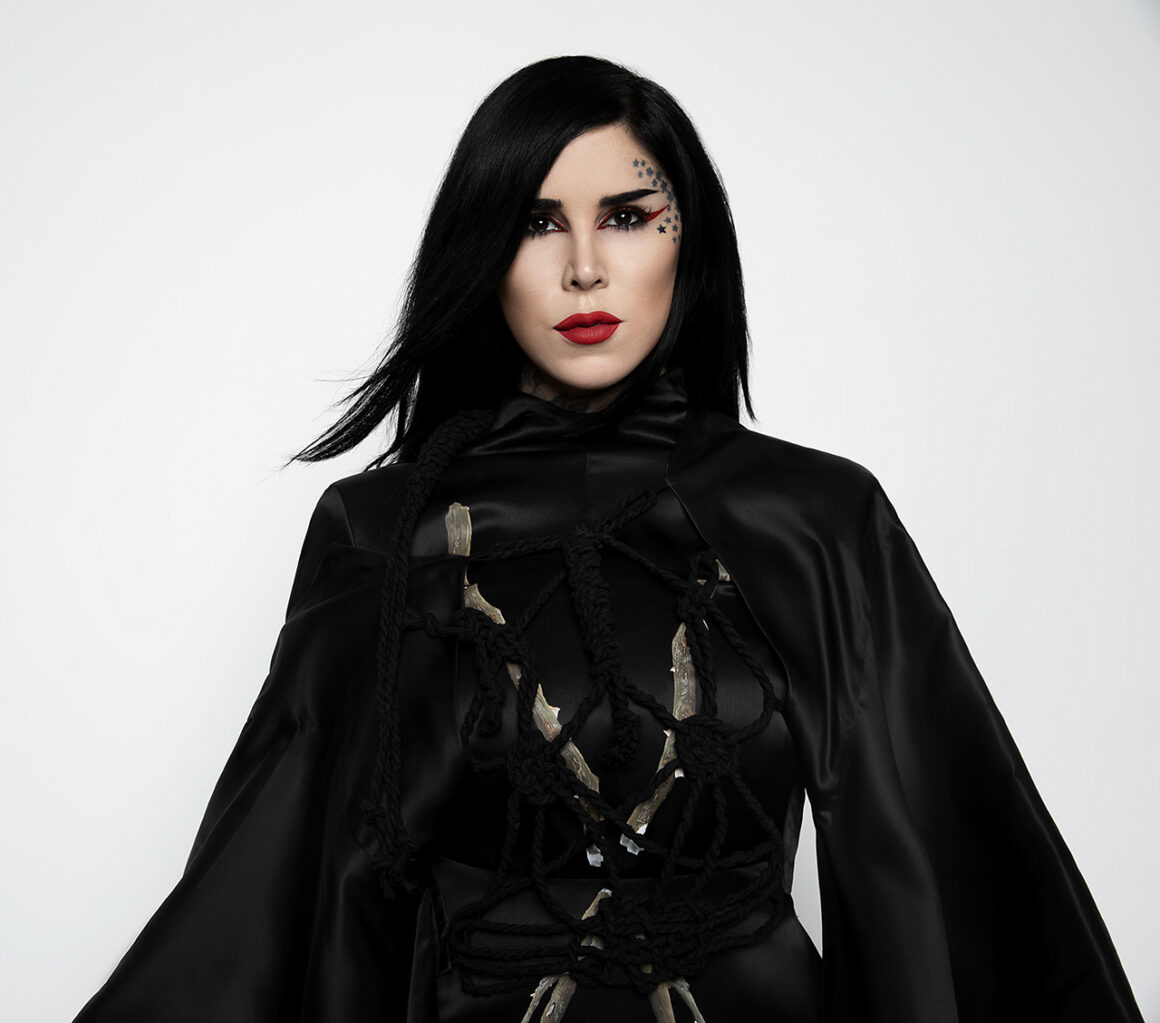 Kat Von D is expected soon for an extensive U.S. tour while for European dates we will have to wait until May next year. Stay tuned!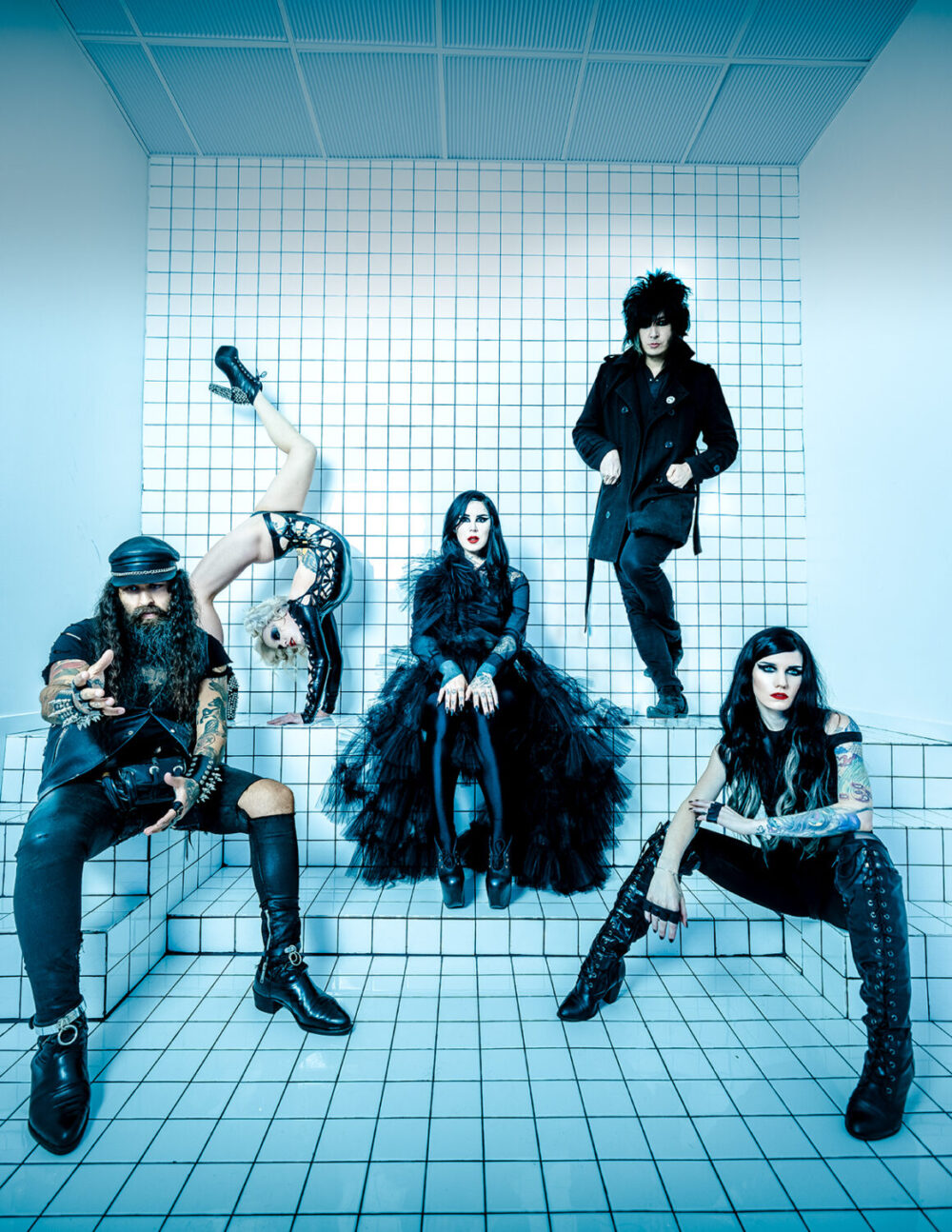 'Love Made Me Do It' tracklist:
1) Intro
2) Vanish
3) Enough
4) Exorcism
5) Protected (featuring Peter Murphy)
6) Fear You
7) I Am Nothing
8) Lost At Sea
9) Interlude
10) Pretending
11) Easier Sung Than Said
12) The Calling (featuring Robert Harvey and Vampira)
Read the interview with Kat Von D in the latest issue of Tattoo Life Magazine, available at your newsstand in the printed version, or downloadable here in the digital version.