We met this noble Brazilian female artist who owns a private studio in São Paulo and we discovered how spiritual, religious and romantic her Black-n-Grey tattoos are.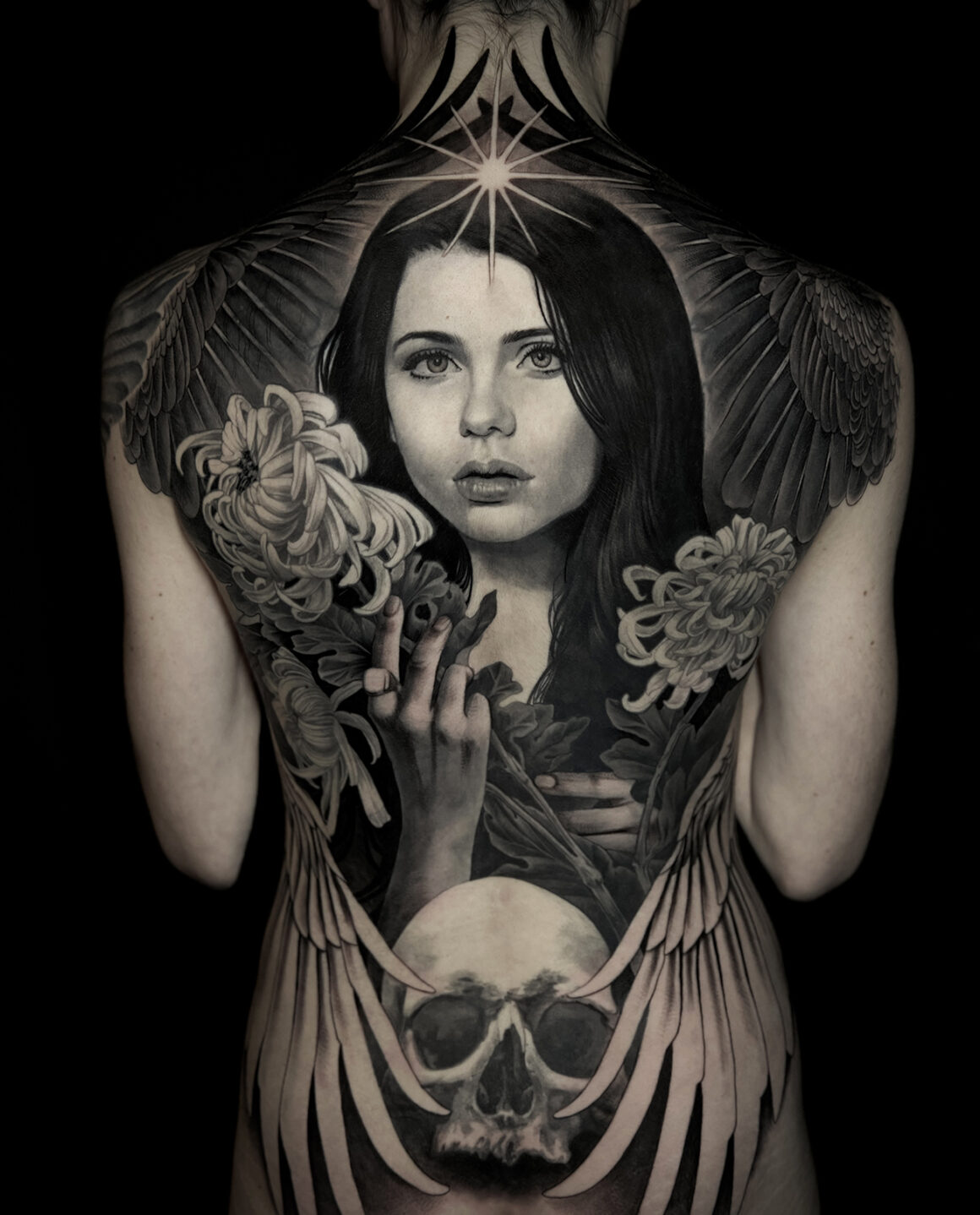 Jezz, can you explain what was your artistic training in Brazil and why did you decide one day to become a professional tattoo artist?
Well, I have always been fascinated by drawings since I was a child. At the age of 12, I started oil painting, and I always knew that I would work with art in some way. Tattooing has always had a profound meaning in my life.
I grew up in a very religious family, it wasn't accepted at all. So, for me, tattooing always symbolized freedom and rebellion.
When I turned 18, the first thing I did was get a tattoo, and in 2011, at the age of 19, I had my first experience as a tattoo artist, starting by tattooing friends at home. Six months later, I began working in a studio, and that's when my journey started.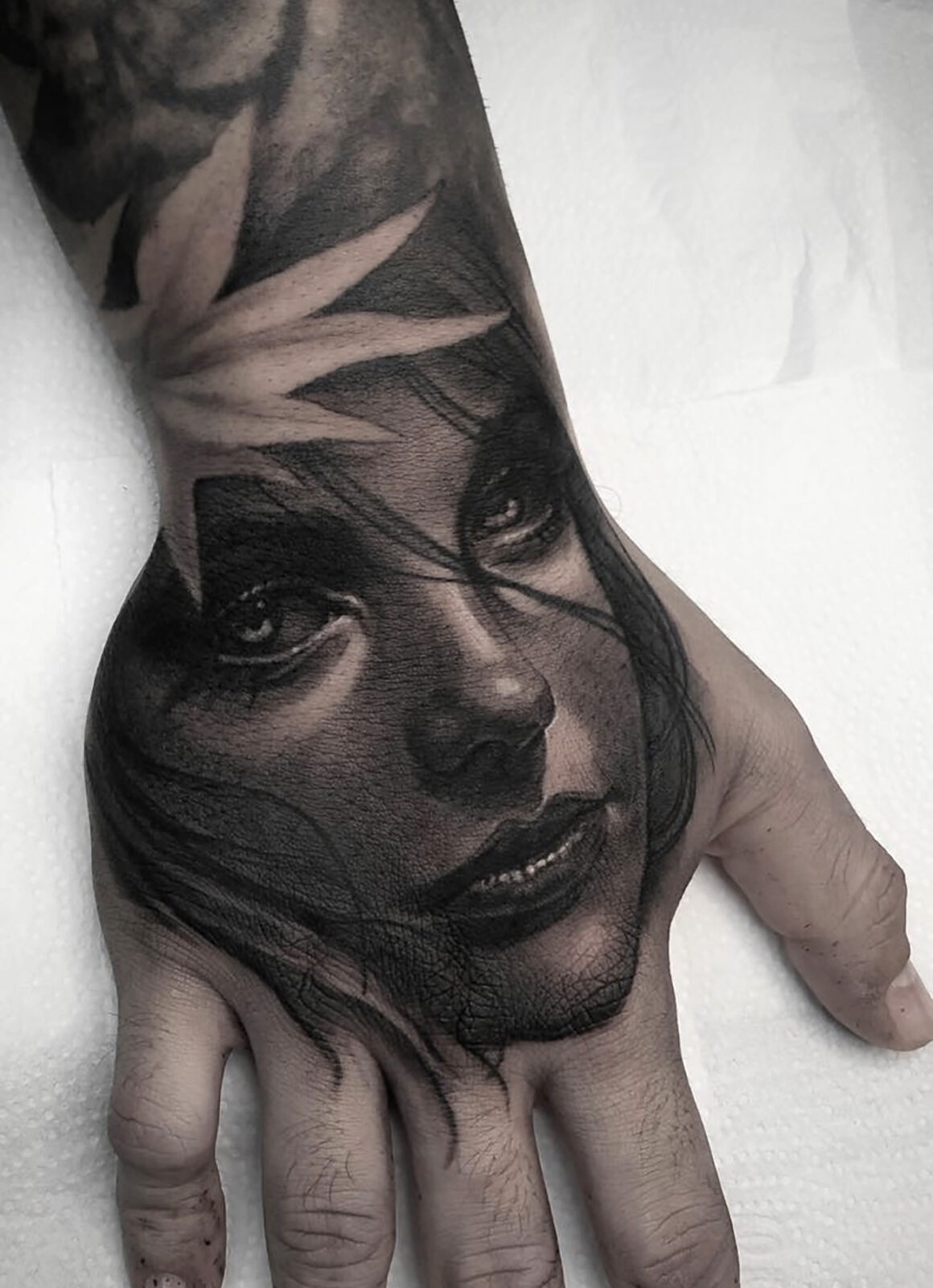 Your art is certainly Realistic, but it often takes on sacred influences that go well with the Black-n-Grey tones. Does this spiritualism reside within you or is it requested by clients?
I really like this religious aspect because growing up in an evangelical family, I witnessed a lot of faith in people, something I admire greatly. I feel connected to the project in a more sensitive way. I believe that faith is a very important part of each person's self; for me, it carries something beautiful and full of hope. I like having this connection beyond aesthetics. I also draw a lot of inspiration from Renaissance, Baroque, and Romantic art, which also have strong religious appeal.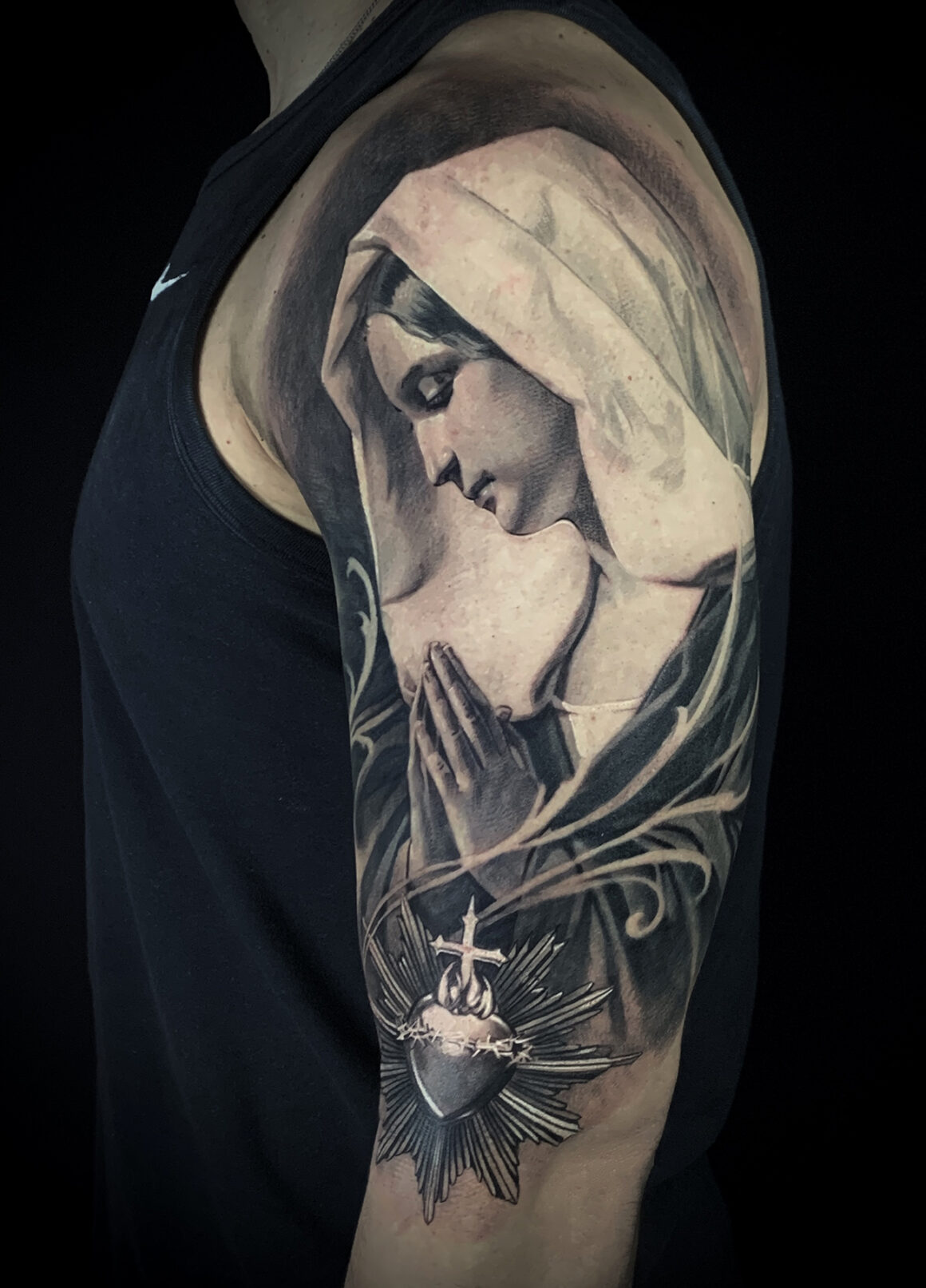 How does it feel to tattoo the effigy of a pope like John Paul II? I read that you spent about seven hours on that subject?
Yes, it was a great experience! It's always nice to tattoo such iconic figures. It's a great way to promote us Realistic tattoo artists and allows the public to recognize and compare the fidelity of the work.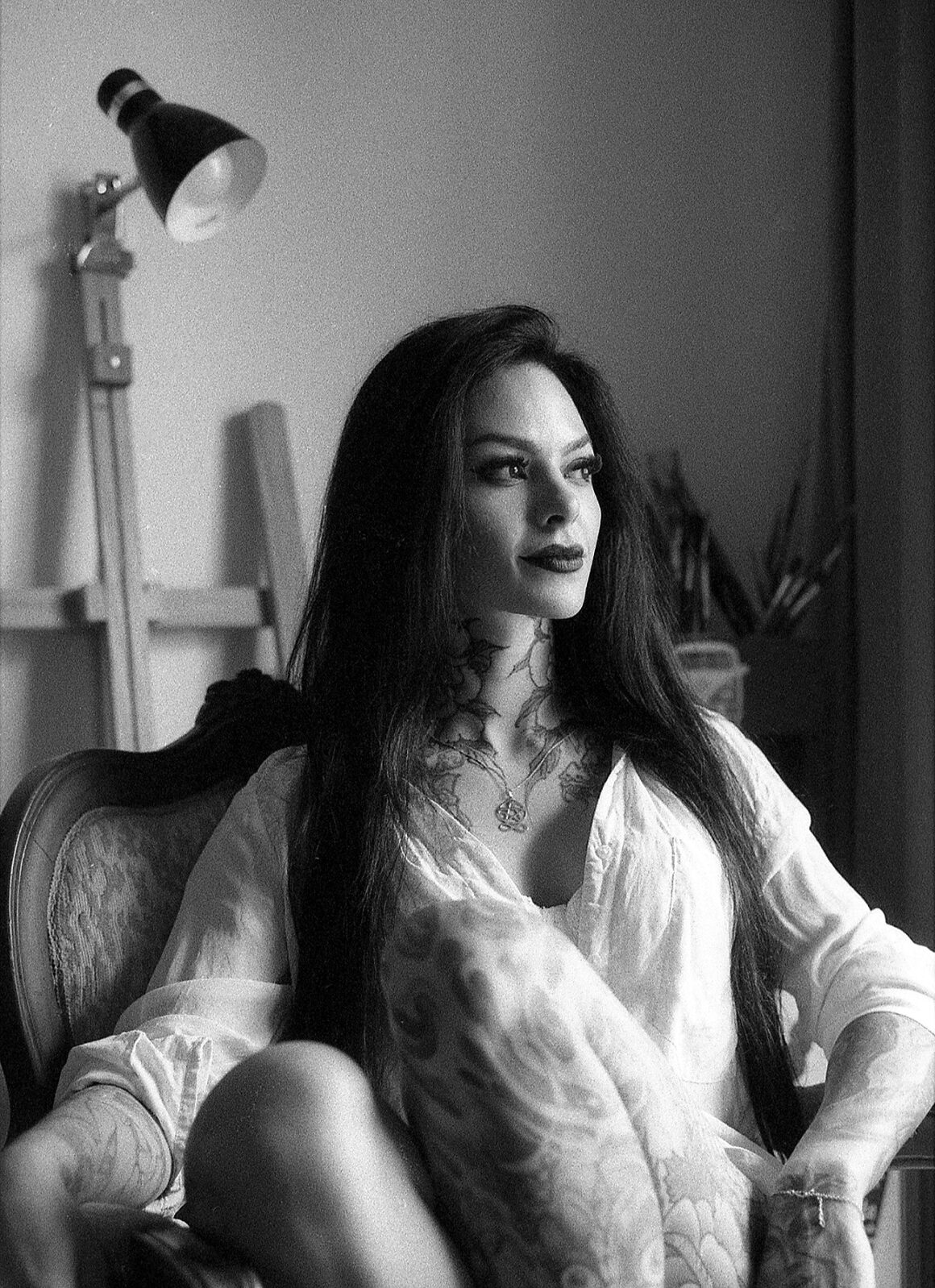 If you had the famous three wishes to express in relation solely to your tattooing profession, what would they be?
I wish tattoos weren't painful to do. Imagine working on a client like on a canvas? With ease, without the weight of making someone suffer?
Because, inevitably, when the client starts to suffer, I feel sorry for them.
I wish there were silencers for coil machines. And I wish Realism was a quick style to tattoo! (laughs)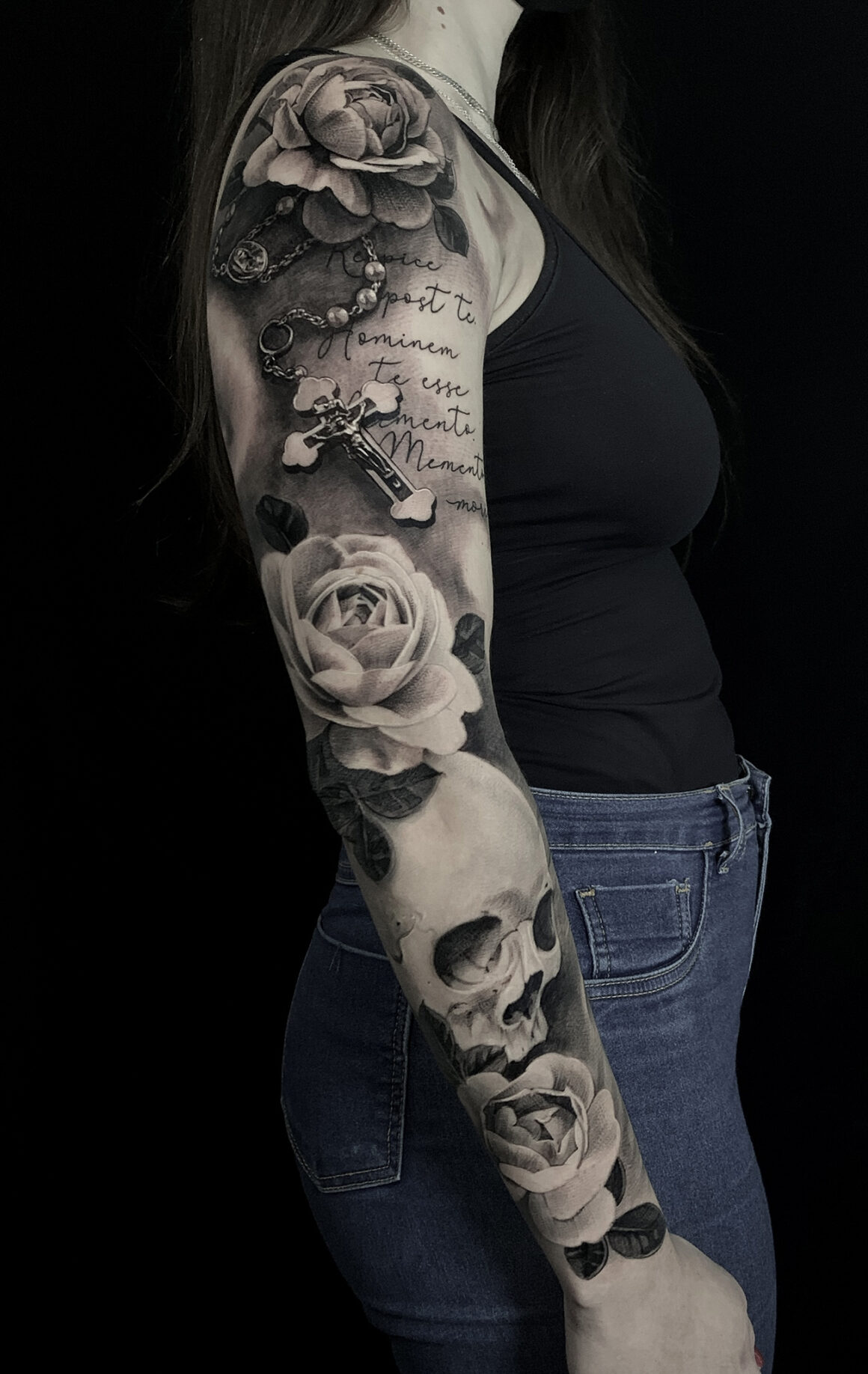 You as well as a good tattoo artist are beautifully tattooed yourself. Who did most of your skin work like the full back piece or the subject you sport on your neck?
My back piece was done by Mario Art and Gilliano Paduan from 'Hideout Tattoo' (IG: @hideout.tattoo), the studio I worked for six years in São Paulo. They are great artists, I learned a lot with them. My neck was done by Junior Goussain (IG: @juniorgoussain), a modern Japanese artist from São Paulo, who also did a big cover-up on my left arm.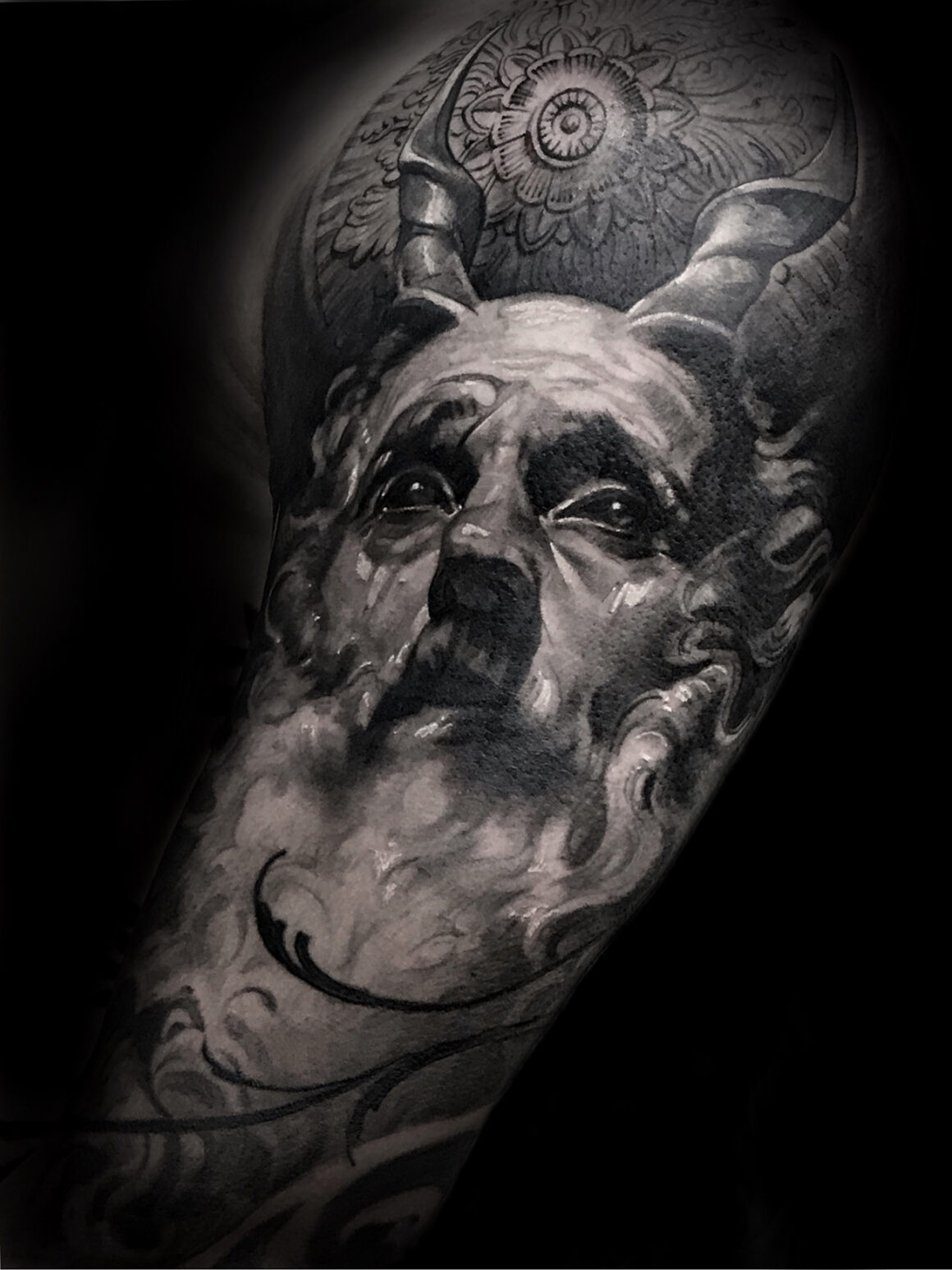 On my legs, I have Mauricio Teodoro (IG: @teodoromauricio), a legend from Brazil, Joao Bosco (IG: @joaoboscoart), an artist I've admired for a long time, that has a very unique style, who lives in London, David Jorquera (IG: @david.jorquera), a friend who lives in Poland and does incredible texture in his dark style, and my dear friend Monique Peres (IG: @moniqueperes), who creates beautiful Neo-traditional Art Nouveau pieces.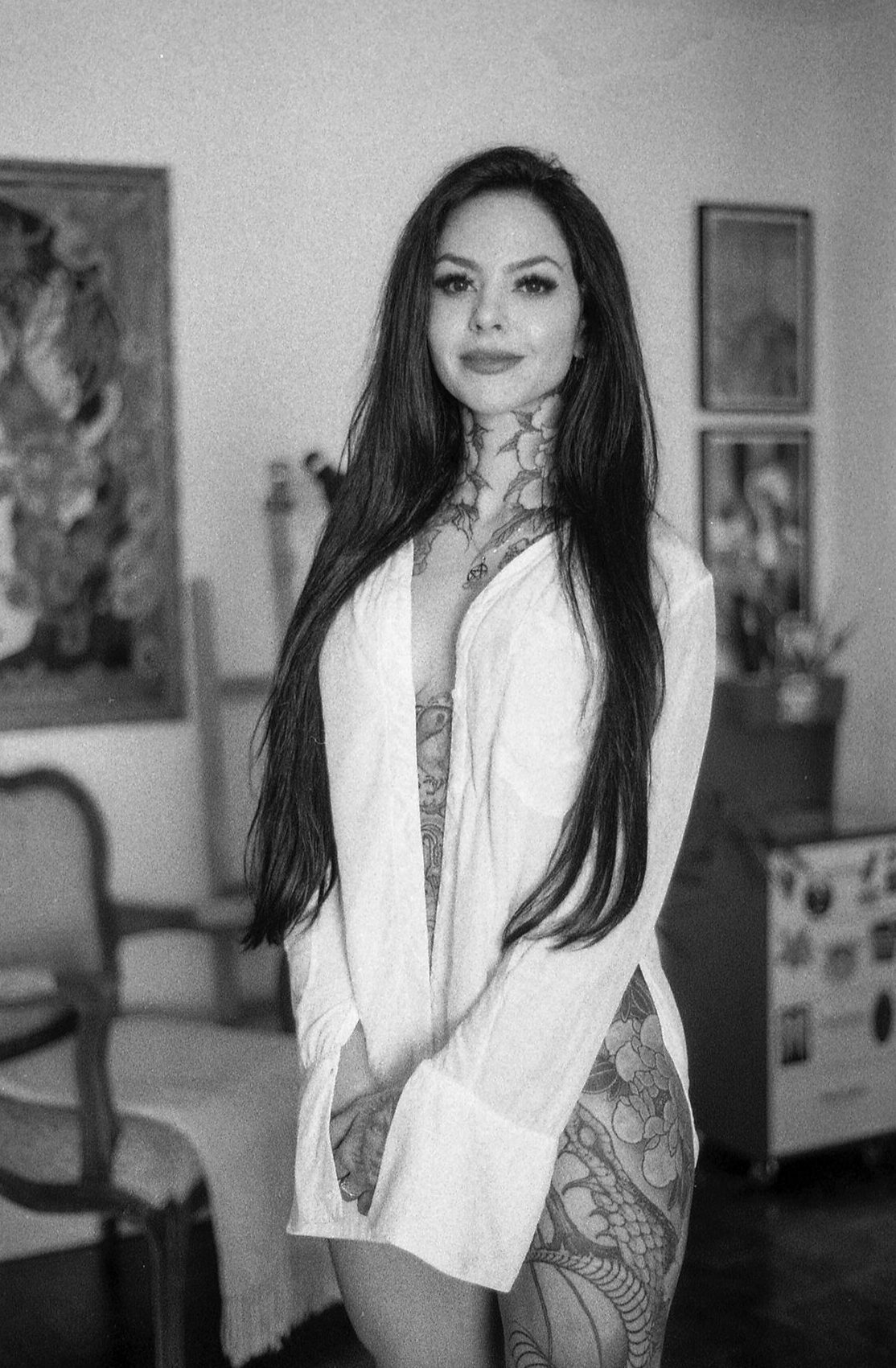 She lives in France. I also have lettering on my belly by Caio Cruz (IG: @caiocruztattoo) from Brazil. A right arm piece and hand done by the master from Brazil who taught me a lot in my very first year of tattooing, Marcelo Mordenti (IG: @mordentitattoo), and some more.
I still have some spots on my body, but all reserved for a Japanese style, a style that I am a huge fan of.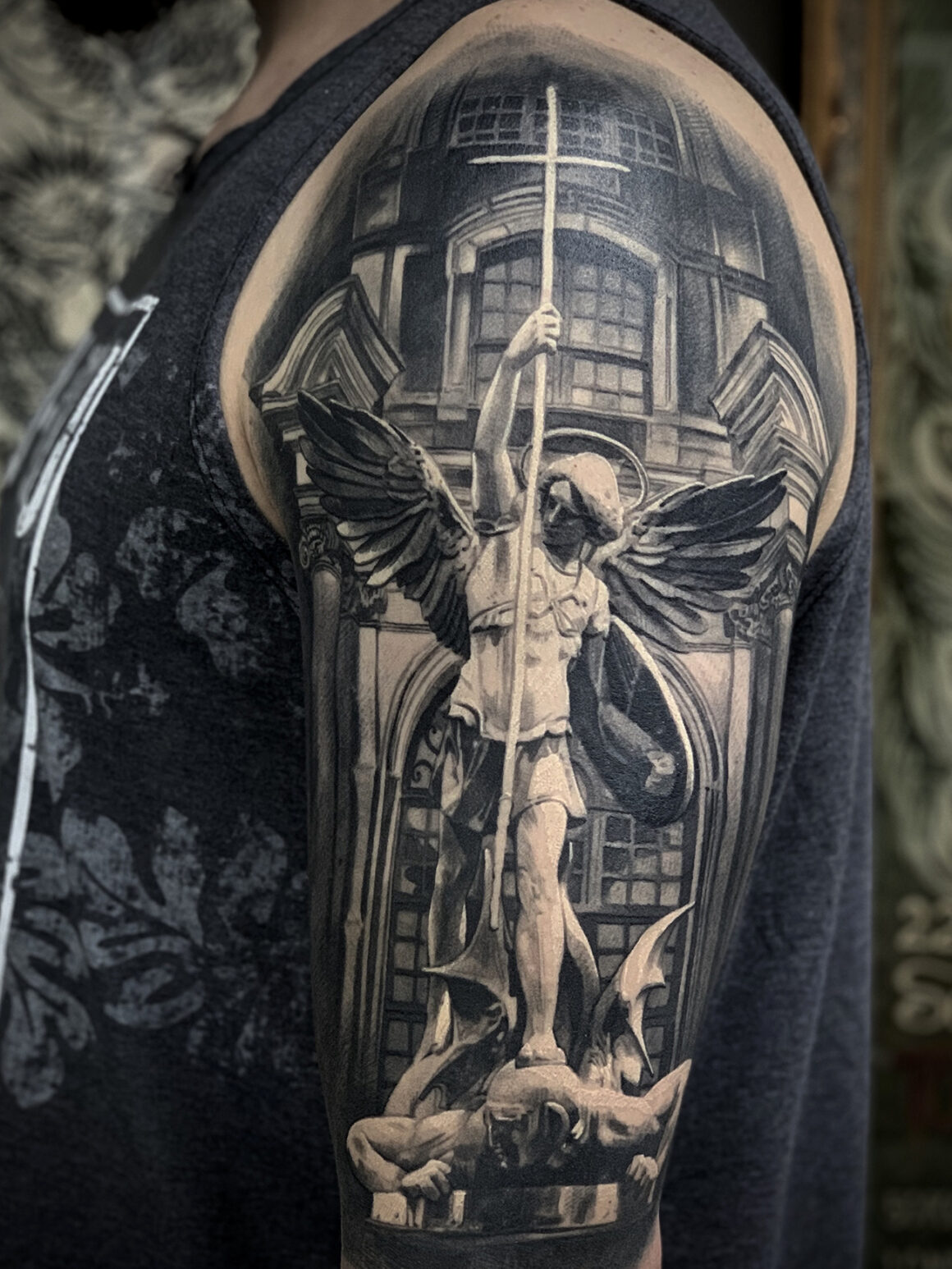 Yours is a Brazilian private tattoo studio, isn't it? Where exactly is it located for all those who would like to get tattooed by you?
Yes, I work in a private shop in São Paulo, SP. Anyone who wants to get a tattoo or know more about my work can contact me by my email at jezzcardosotattoo@gmail.com.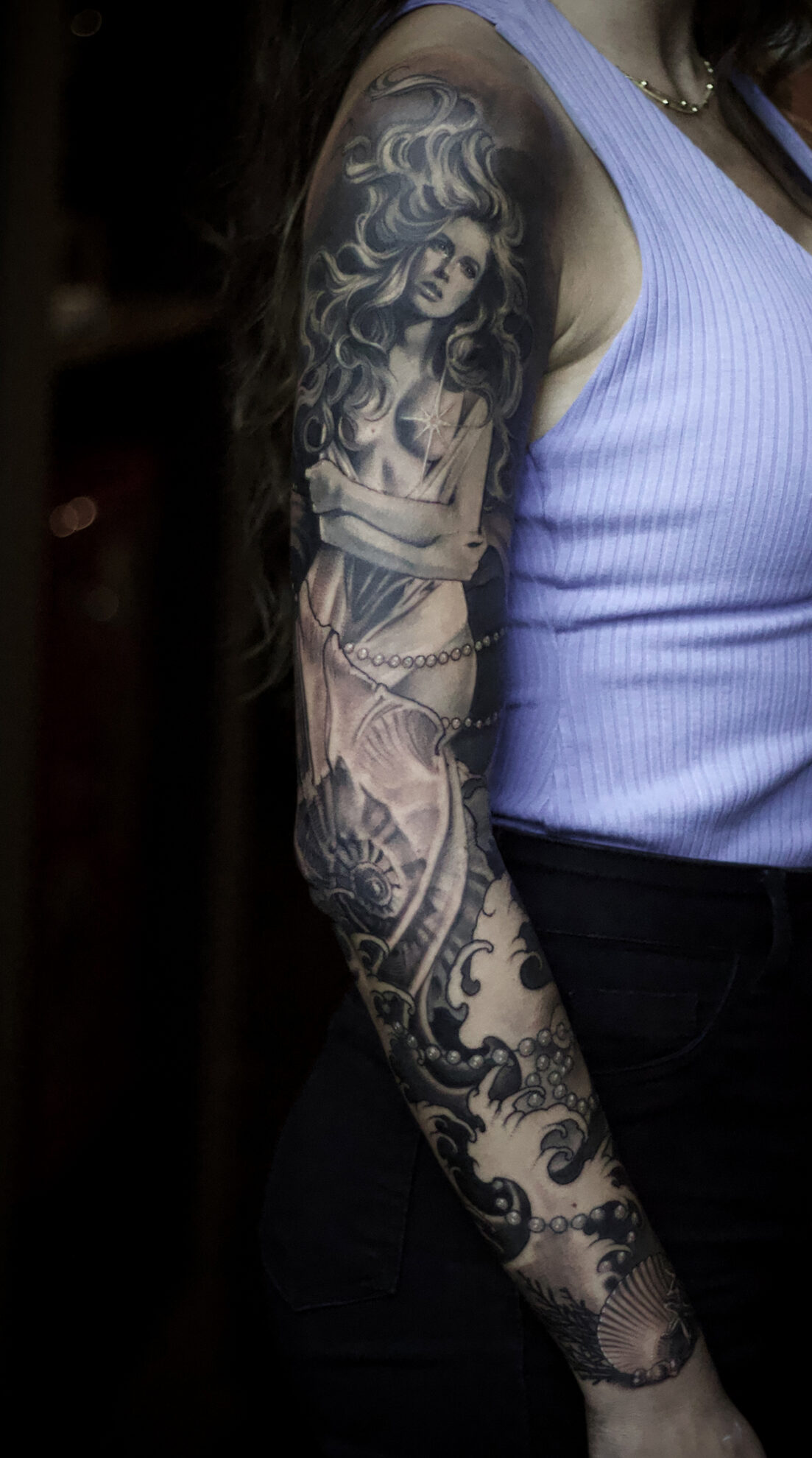 Will you be taking trips abroad this fall? I mean trips related to international tattoo conventions or prestigious guest spots?
I'm planning to go to Europe next year, for the Paris Tattoo Convention at 'Tattoo Planetarium 2024' (IG: @tattooplanetarium), and maybe others. I'm still planning, but I love to go to conventions around the world to meet and have contact with other artists, see good tattoos, and learn. It's always great for the development of art.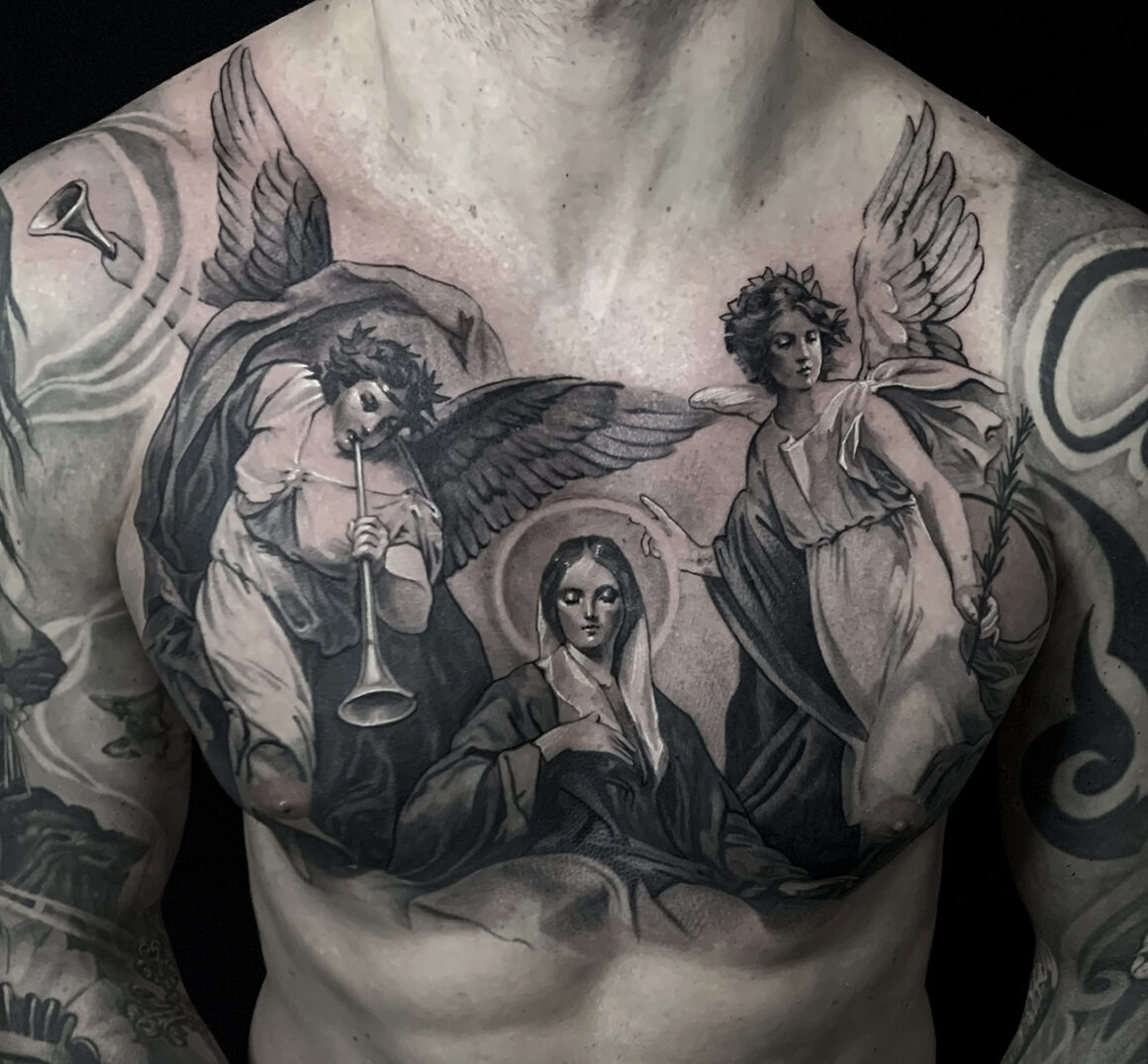 And your last famous words are… ?
Always listen and learn from the more experienced in the field. Technology is good, but nothing is as good as experience. I'm always open to learning.