Flowers and masks are at the core of the art of Oscar Hove, a Barcelona tattoo artist who pours his passion for Japanese culture into every piece he creates, whether in tattoo, drawing or painting, giving it a movement which flows gently on the body, not weighing it down but giving it a graceful new elegance.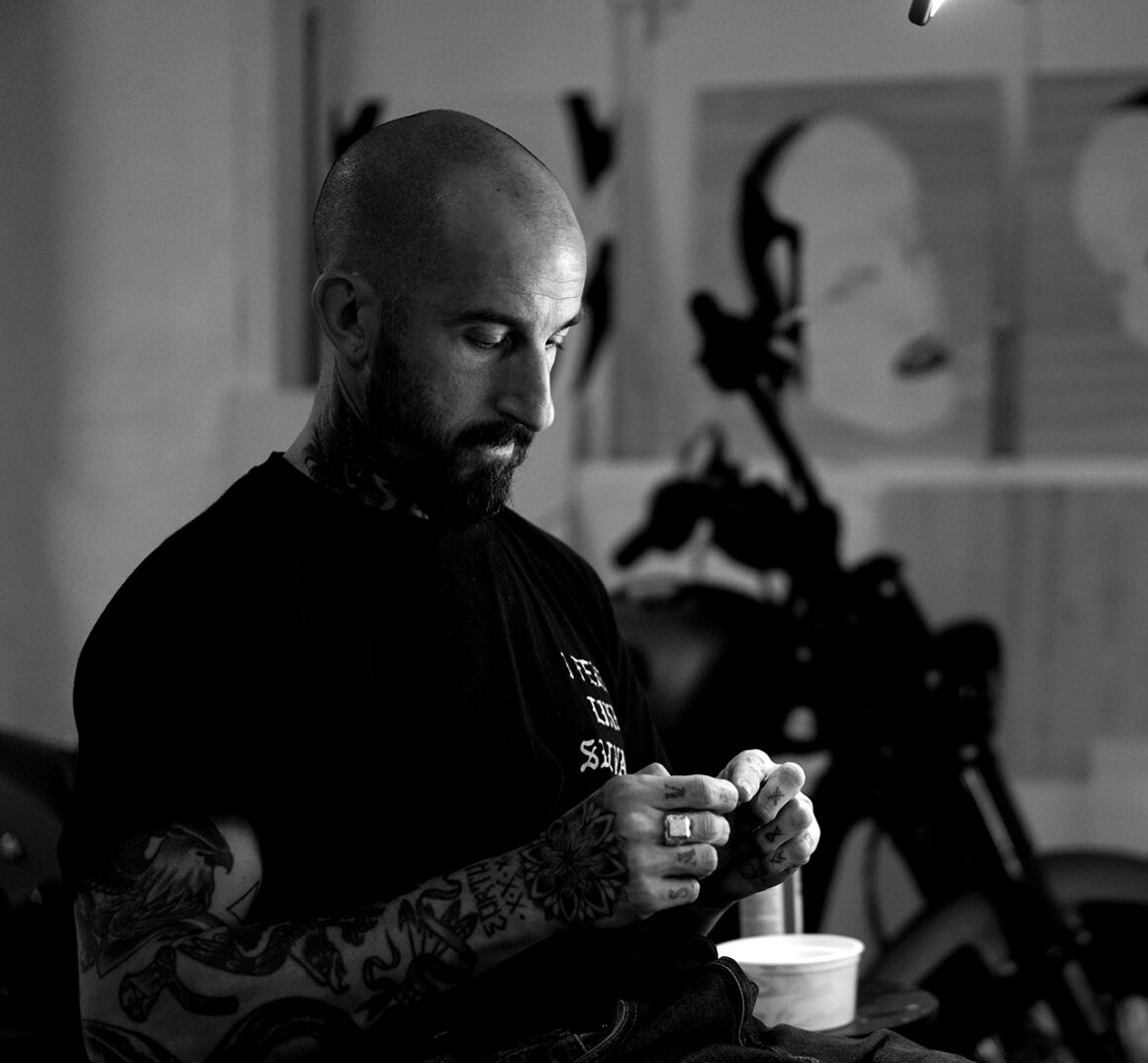 Hi Oscar I know you are travelling, where are you coming from or where are you going?
The truth is that I've been really busy in Barcelona these past two years. Now, with the return of the big conventions, I'm going to start travelling again. First of all, I will be at the Milano Tattoo convention after two years, and then I will be at Tattoo Planetarium in Paris.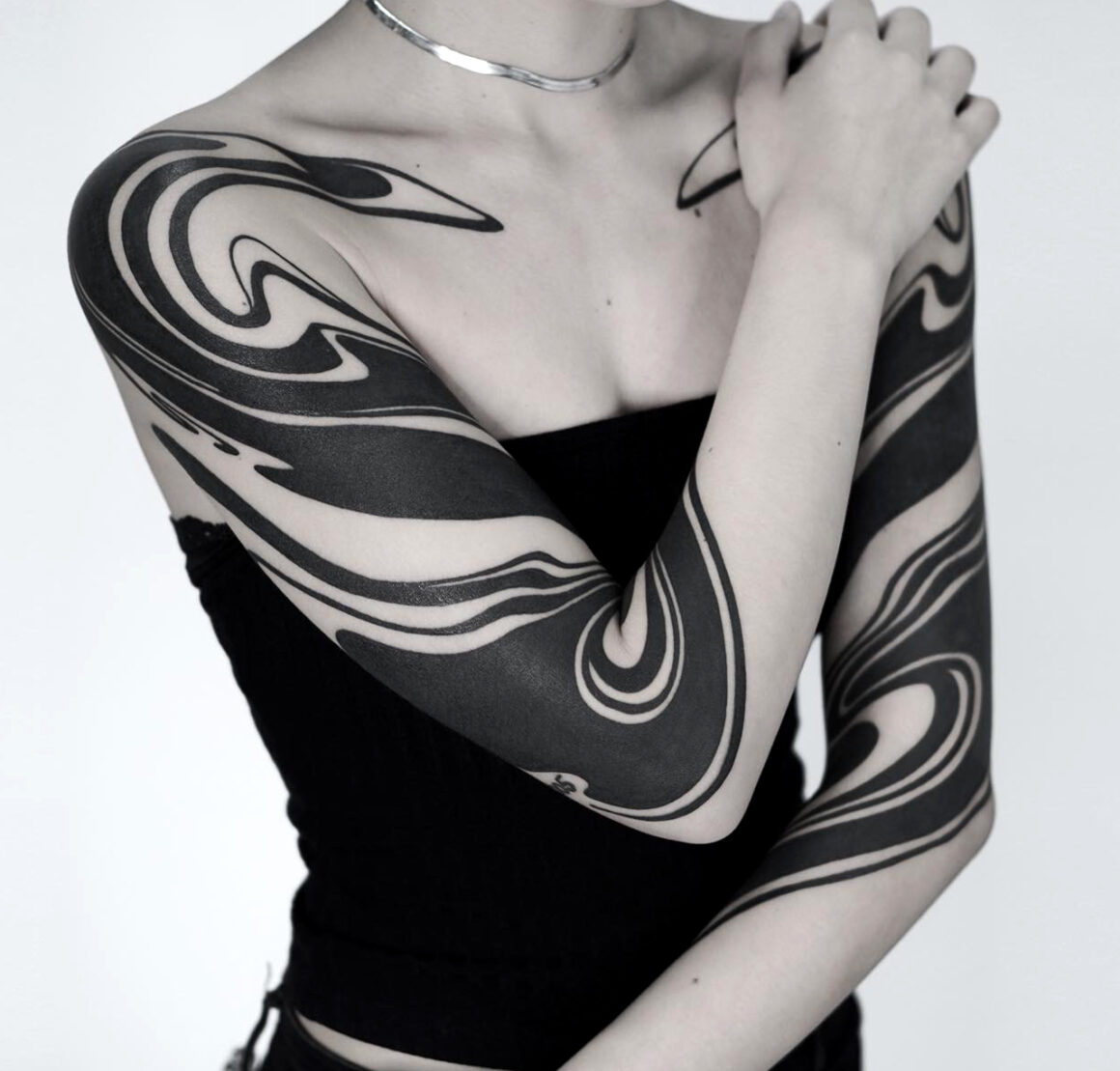 Before the pandemic, I was planning to move to the US to work, but the idea got stopped in its tracks. Let's see how 2023 goes for me and I can get the plan back on line.
You are currently based in Barcelona, aren't you? Were you born there or did you move there? What studios do you work at?
Yes, I was born and raised in Barcelona. I can say that this city is always inspiring me and giving me the chance to continue growing. So, for now, Barcelona is and will be my base. Here I have my own studio ONDO TATTOO, I'm in love with it and it gives me the opportunity to build and learn with a team of resident artists and friends from around the world that visit us as guest artist.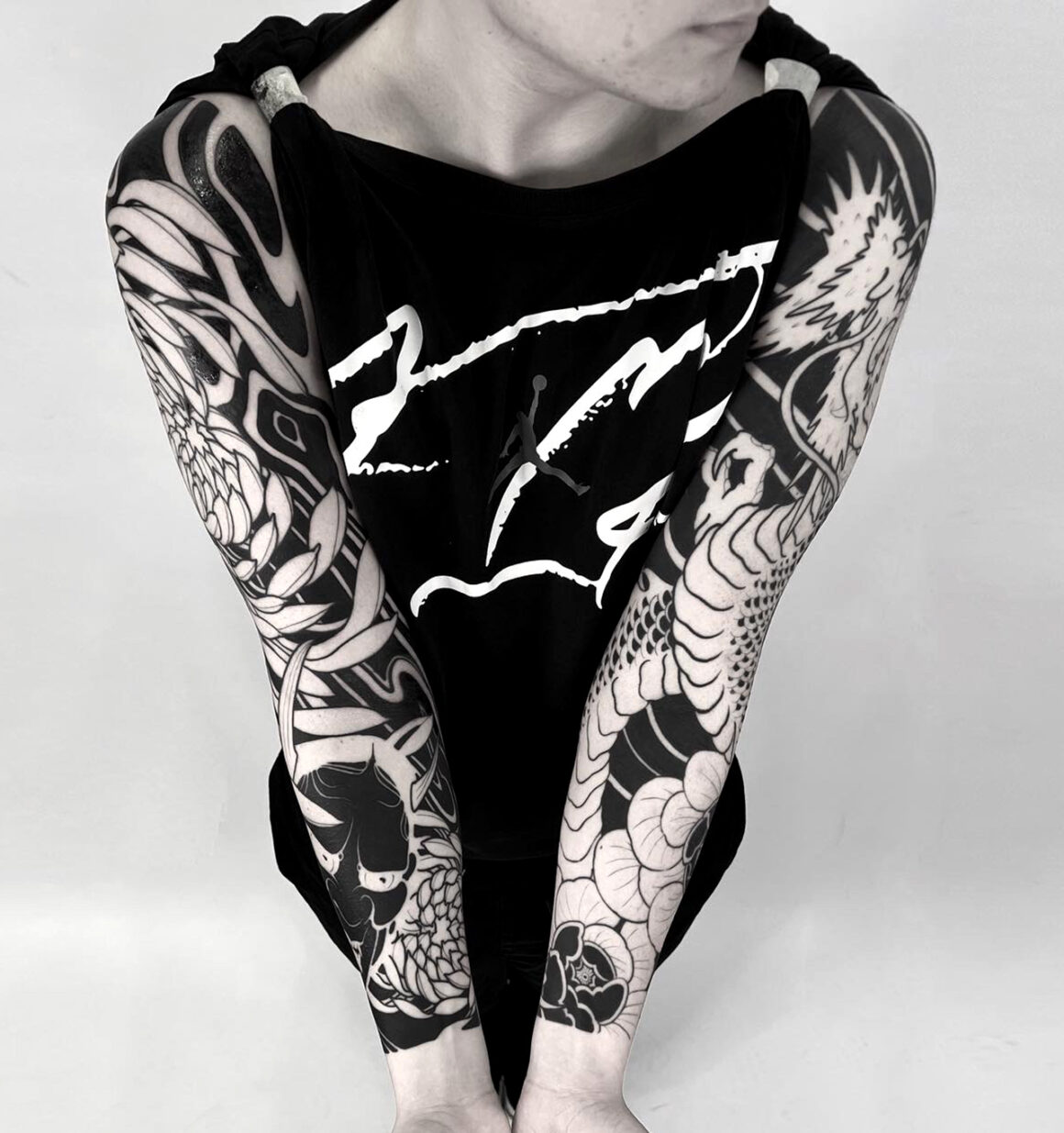 Your style is very recognisable: black, Japanese inspirations and lines that divide the skin into full and empty spaces. Would you like to say something more about this?
It's hard for me to talk about "my style", because of course it comes from many influences. What I can add to your description is, simplicity! I like art that is clean and fast to read.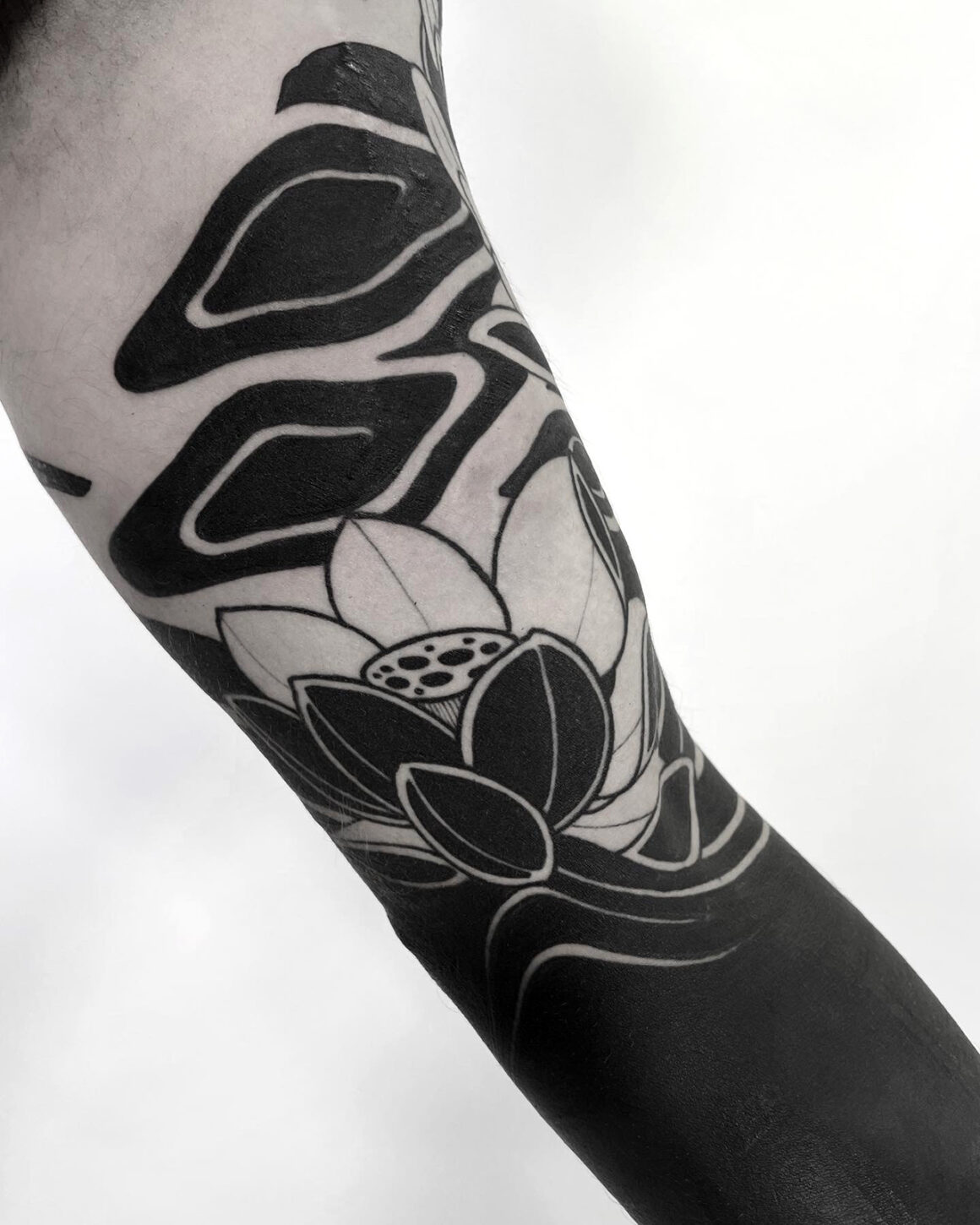 And something that I learned this year is that leaving empty spaces I can focus the attention where I want and also enhance specific parts of the body. It's essential (something that I think is very important when you work with someone's body and you don't want to blur their figure).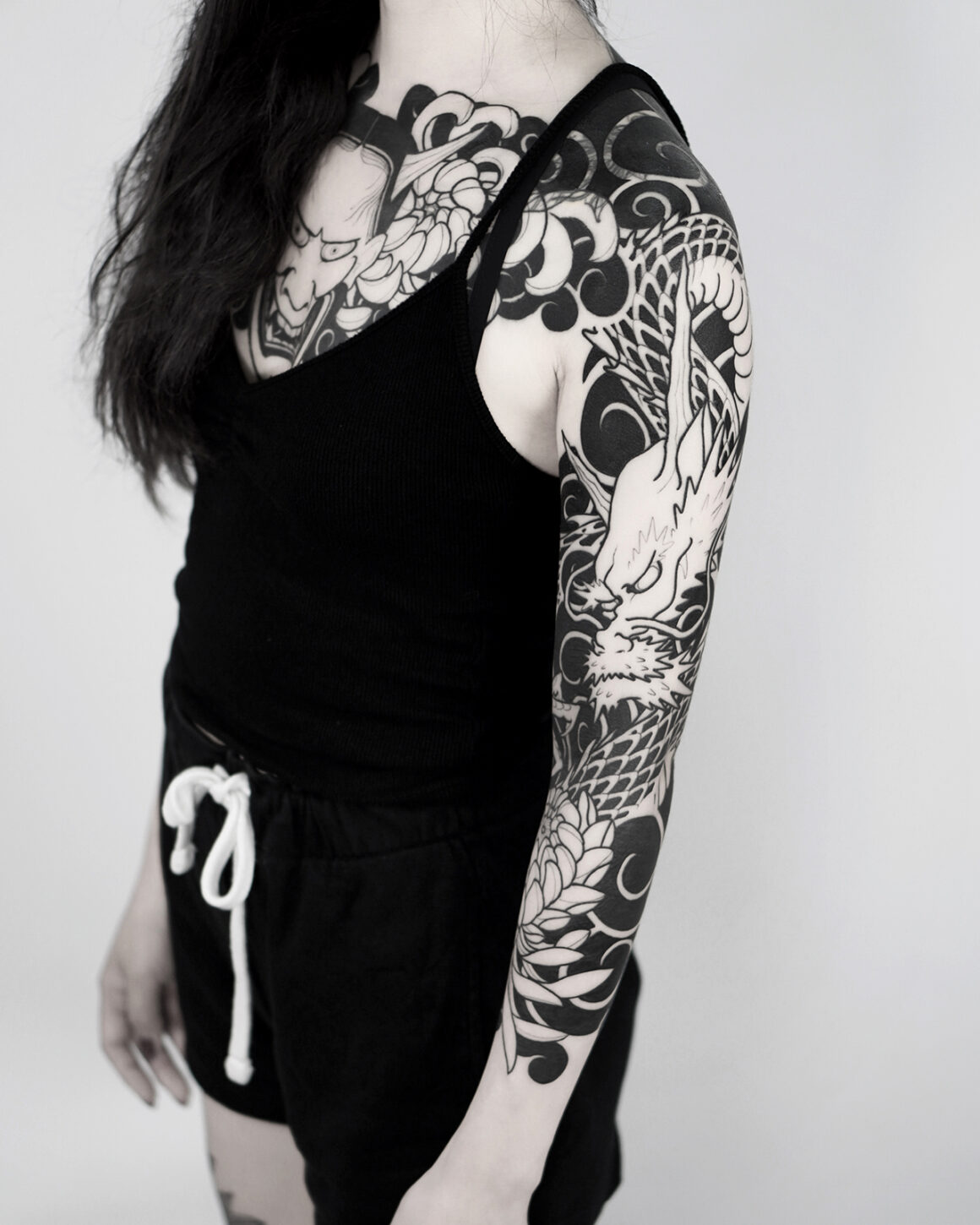 How did you develop this style, what did you start out? And did you start out as an illustrator or did you come to tattooing right away?
I like to see myself like an artist more than an illustrator or tattooer,… but let me explain this, because I know that the word artist can scare people because they automatically think about ego.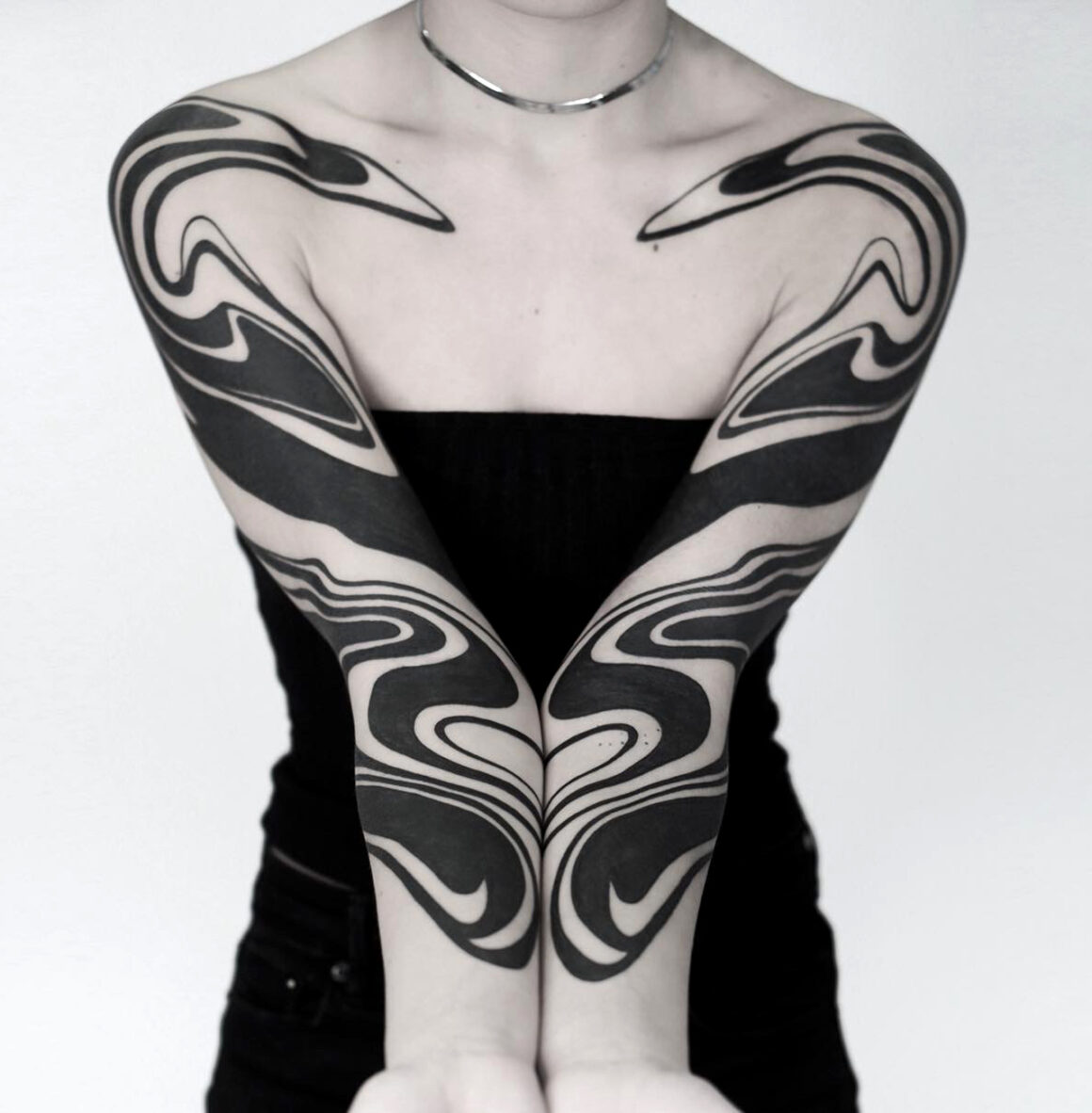 I like to use the adjective "artist" because it allows me a bigger vision. When you use illustrator, tattooer, photographer, you are limiting yourself. I try to open my mind, and learn from everything I can.
So this is my answer, I start from zero and I'm still at zero. Just trying to be honest with myself and enjoying what I do.
Buying more books and making more use of the books that I have for inspiration as well as tattoos posted on Instagram by tattooers that I admire.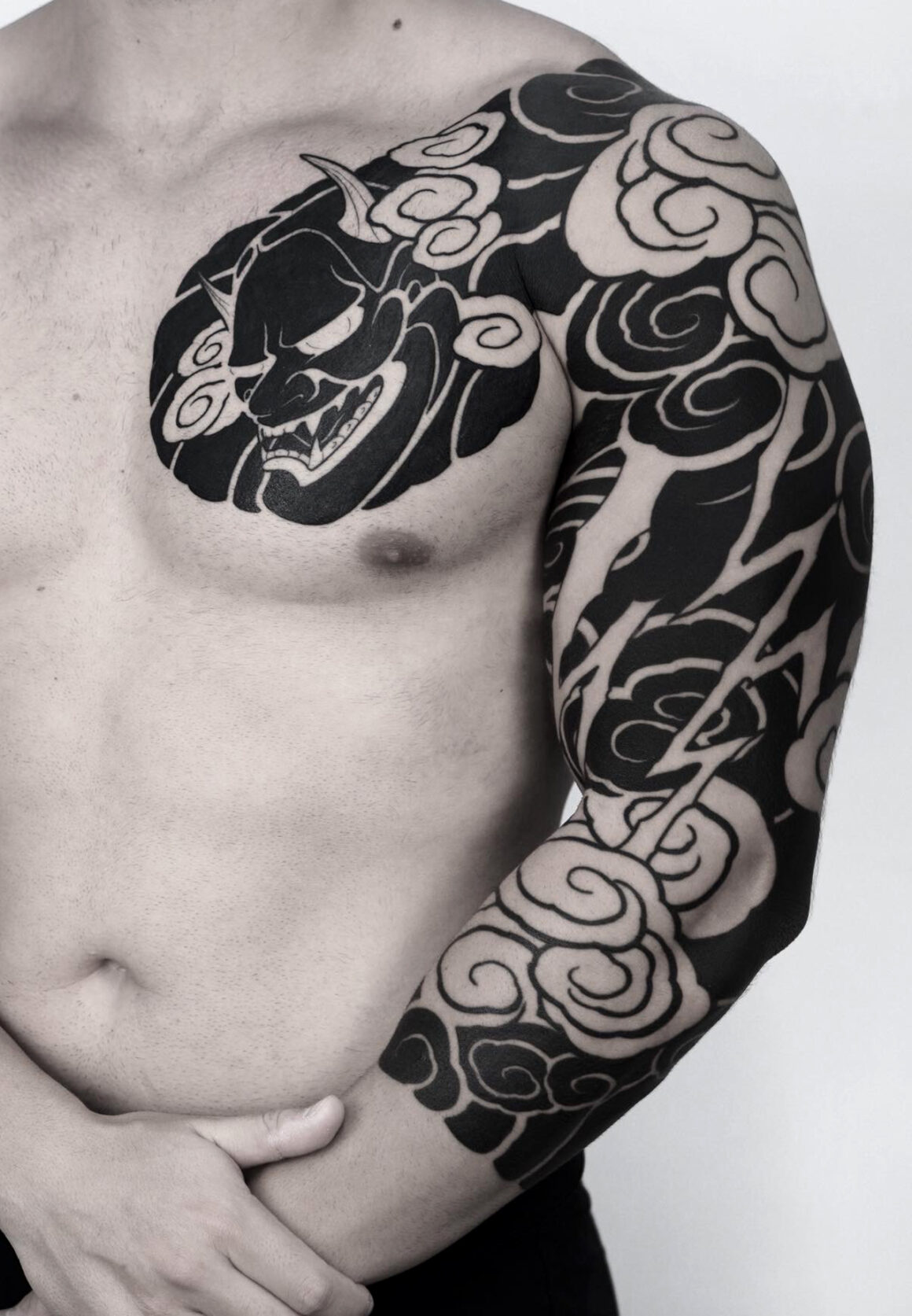 There are some subjects you particularly love, for example for Tattoo Life you Crato an digital eBook in which Japanese Noh theatre masks become containers for other objects. Would you like to tell me about it? Any topics you are currently fascinated by?
It Is obvious that I'm fascinated by the Japanese masks of Noh Theatre. I find something hypnotic about them and this is why I like to play with them while adding my own vision.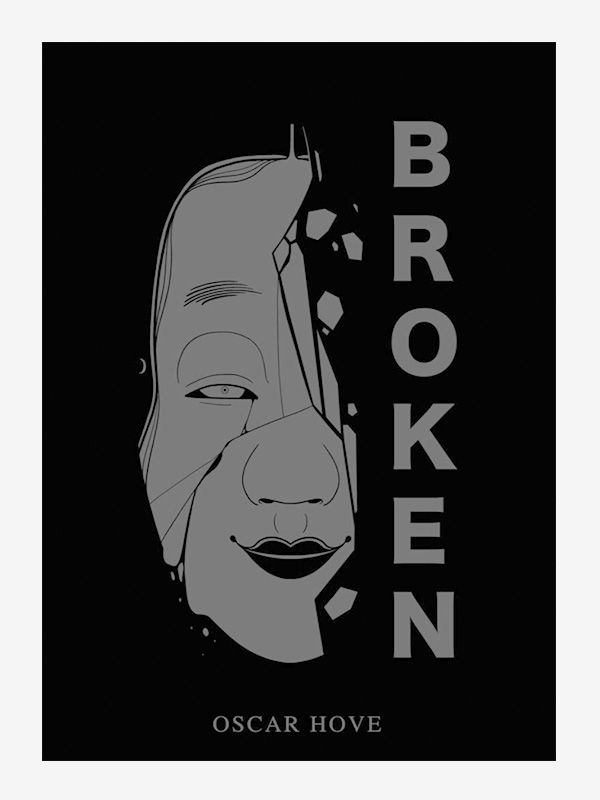 But what also fascinates me is the idea of the dark, the hidden, the mystery…
This is why I fell in love with Japanese folklore and all the demons that you can find in its culture.
Like everybody, maybe this is my base, but I love nature (animals and botanic) and I also like to play with them. In my most recent paintings I've work more often with flowers than masks.
BROKEN BY OSCAR HOVE
Oscar Hove is known for his versions and style of drawings based on the masks of Japanese Noh Theater, starting from the most popular Hannya And Tenga… Discover more on Japanese designs by the artist.
What about your passion for Japanese style? I have also noticed a lot of reference to Asian style on sweatshirts and clothing. Am I right?
I have more that 100 Asian art books. Does this answer your question? Hahaha, I'm obsessed.
Have you been to Japan? Or where do you like to travel?
I have been in Japan twice, and I want to get back as soon as I can because I feel that I still have a lot to discover there. But I also have to get back to China and visit Korea for the first time. You can find inspiration anywhere, but for some reason these countries awake some feelings in me. Maybe I was Japanese or Chinese in another life…
To wind up this interview, can you tell us something about your personal interests and private life, what you like to do in your free time?
Most of my time is around tattoo, when you are into something like I love tattoo, it can easily be your hobby, work and even determine your friendships.
But I also have time to paint, which is more of the same but on a different support and I do sport. I've been involved in martial arts since I was a kid, maybe Ninja movies gave me my first impressions of Asia.