His works on paper include elements from the Asian cultural tradition, such as real animals, imaginary animals, masks and skulls.
BonBon reformulates them giving life to new compositions in which the subtle black outline joins delicate and sometimes imperceptible shades.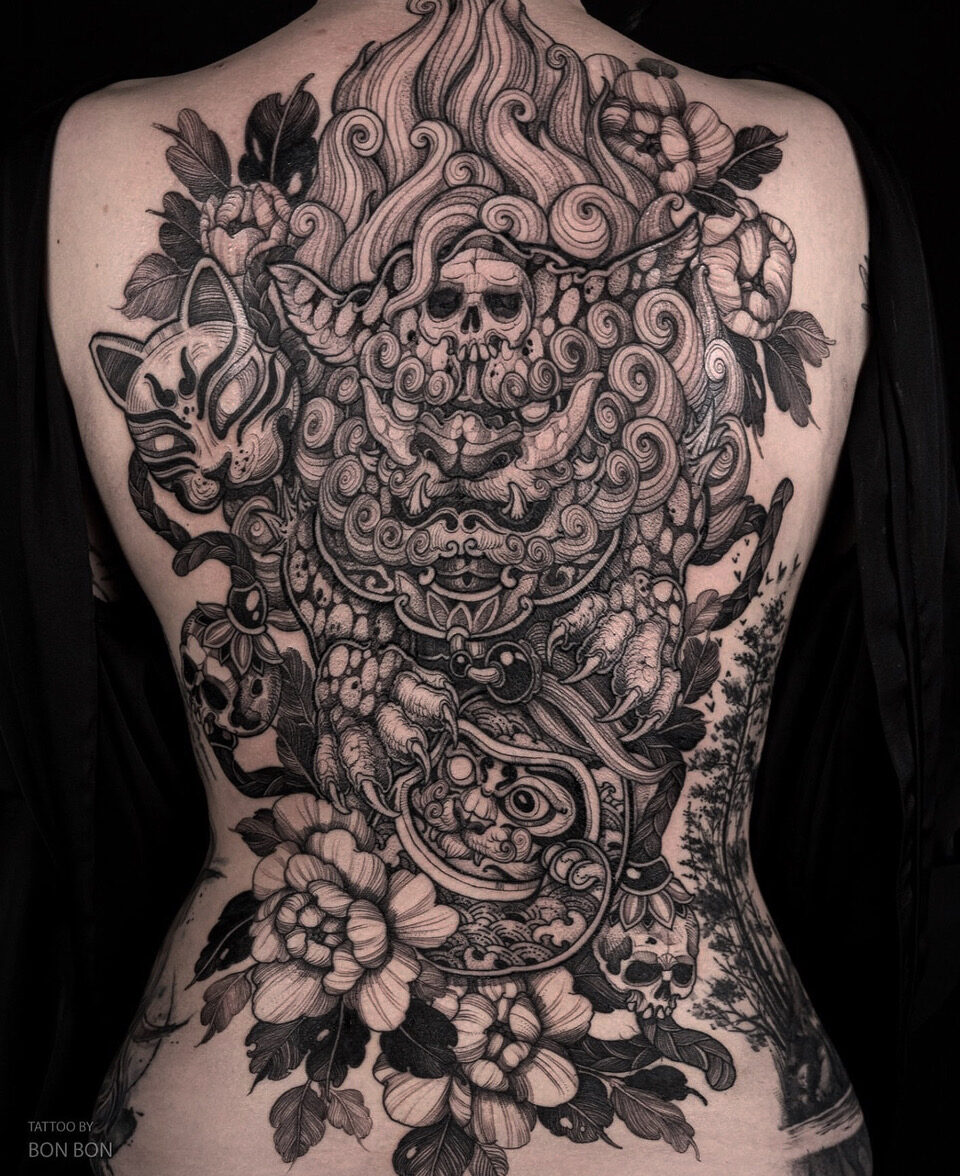 BonBon is a Vietnamese tattoo artist, he works in Hochiminh City, Vietnam, and his style is a mix of neo-traditional, black and grey and Oriental.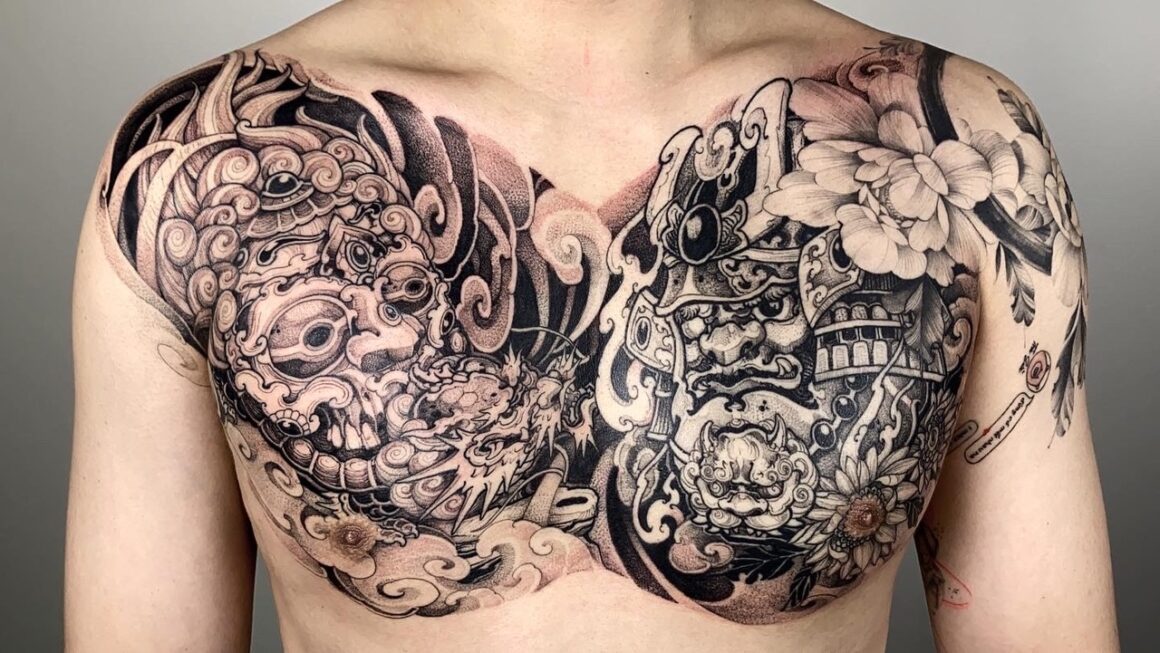 Japanese Blackwork (click here to discover more) is also the title of the eBook he has produced for our tattooebooks.com; it includes a collection of 51 plates where you can find full-page subjects and unusual compositions, joined by the rhythm of the black outline on the white background, interrupted sometimes by colourful drawings that explode in the meticulous details distinguishing the works of this young tattoo artist.
"My artist name is BonBon and I have been working as a tattoo artist for 10 years. I love traveling it's one of the things I love most of my work. I can travel and learn more things in the tattoo world.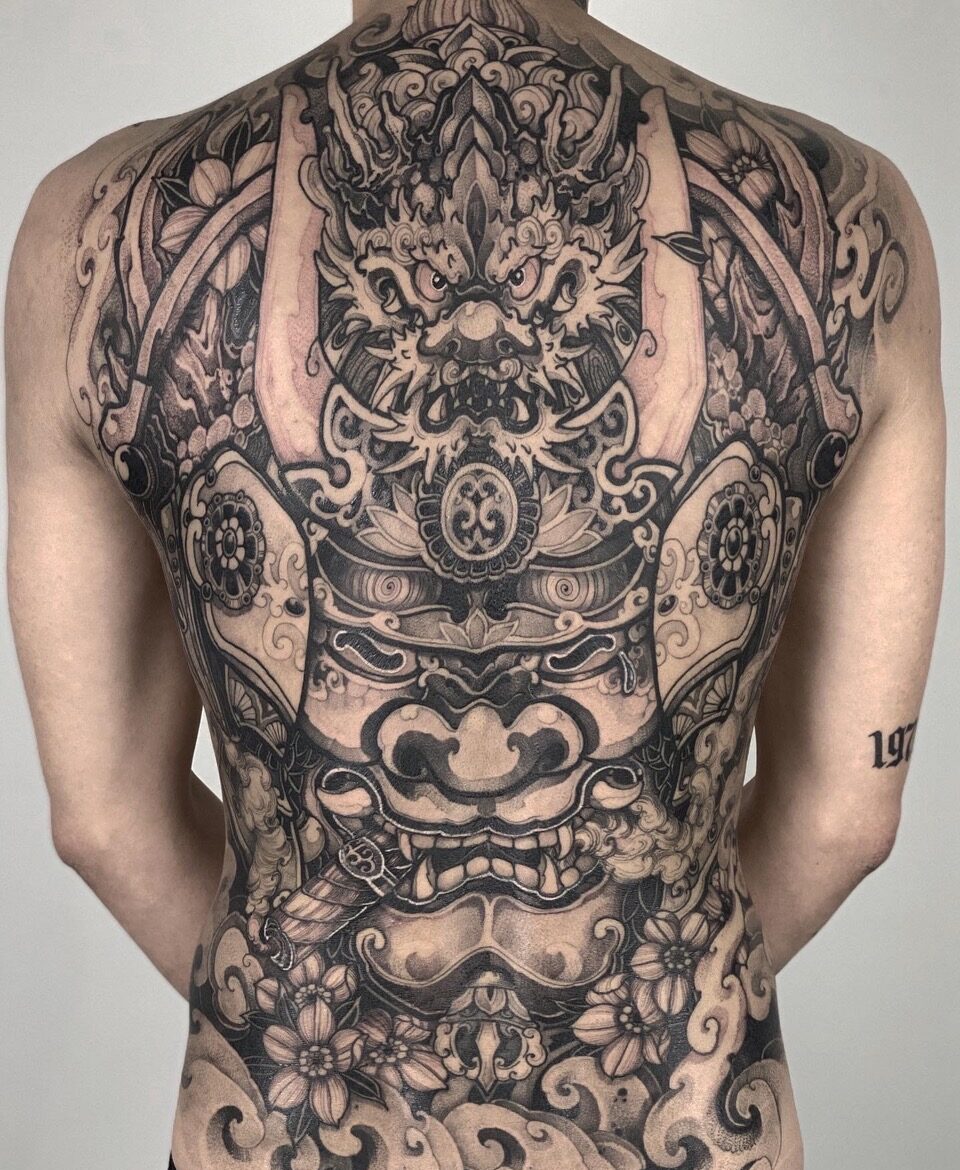 Three years ago my style was European blackwork, I loved to do mandala at the most… but when I had the chance to travel to Japan and to Canada, I fell in love with the Japanese style, finding finally my true direction.
Now, my forte is Japanese Blackwork, it is the combination of Japanese designs such as Koi fish, Daruma, Samurai…
with blackwork shading. I hope my work will become an inspiration for many people who love tattoos."