The guide to tattoo shops in Germany, Switzerland and Austria
The guide to German tattoo is now out on newsstands! The Jahrbuch Tatowierer is back, the annual publication from Tattoo Life entirely devoted to German, Swiss and Austrian tattoo.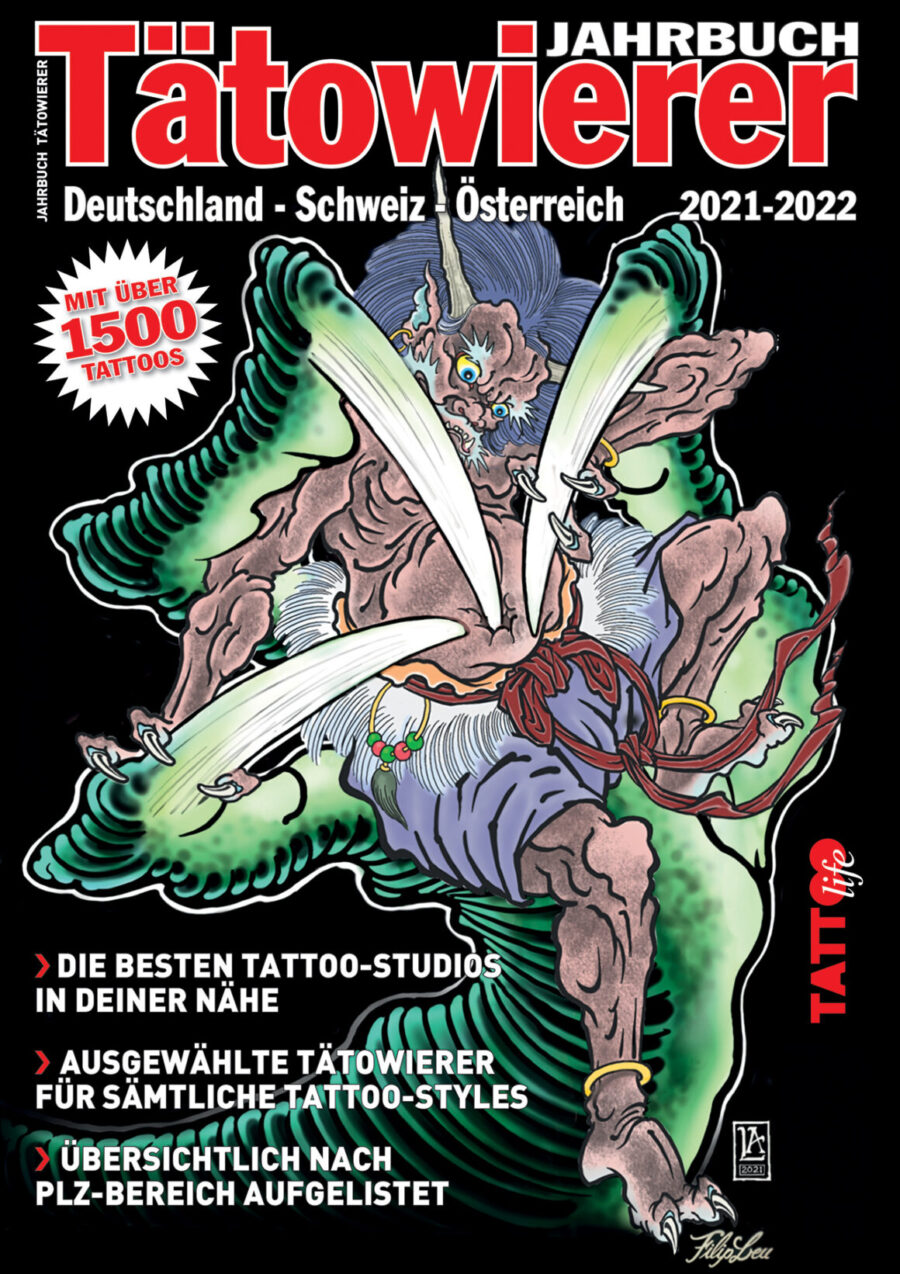 A gallery of ideas and inspiration for all tattoo lovers with over 1500 photos in all the best-loved styles, from Graphic to Blackwork, Japanese Traditional and Dark, from hundreds of tattooists based in Germany, Switzerland and Austria.
A super smart guide!
It's really easy to find your way around with this guide because it's all organised in such a super smart way!
Leafing through this variegated gallery of tattoos will be like having someone take you to the door of hundreds of tattoo shops, saving you the hassle of endless searches and giving you a clear user-friendly index of all the tattoo shops broken down by region in alphabetical order.
Straight away you'll recognise the names of historic tattoo shops but then you'll discover as many new ones.
All with their selected pieces on one or more double spreads together with all the contact info to get in touch.
SHOP IT NOW!
Out on newsstands now or available from our store.