Mister Cartoon tells Apple Music about his Journey As an Artist, Tattooing Eminem and 50 Cent, Advice For Younger Artists, and more…
Infamous tattoo artist Mister Cartoon joins Zane Lowe on Apple Music 1 for a conversation about his journey as an artist tapping into a legacy of Chicano, Mexican, and Latin American art, melding styles and themes from Mexican muralism, west-coast graffiti, lowrider and tattoo cultures, tattooing artists like Eminem and 50 Cent, embracing technology, advice for younger artists, becoming one of the most celebrated tattoo artists of our time, and more.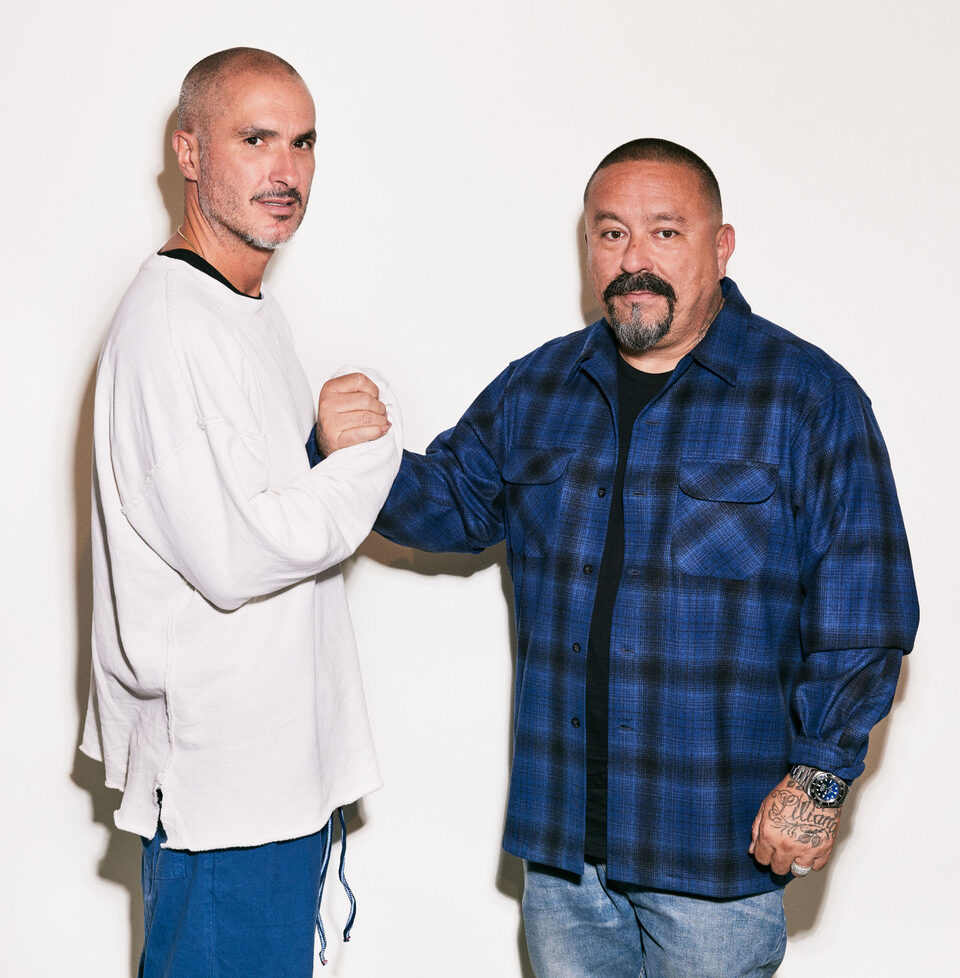 Loving his craft…
They talk about the loving of Mr Carton for his craft: "Fortunately I love it, you know what I'm saying? – he says – So, it's not like work, but it takes work. It takes a lot of work. And I think when you're in a professional level, sometimes people kick back and they're like, "Oh man, that's easy." Or, "You got it. Oh man. You're lucky." Like my friends always told me I was lucky growing up because I think like they had a hard time grasping their brain that I was getting paid for something like art.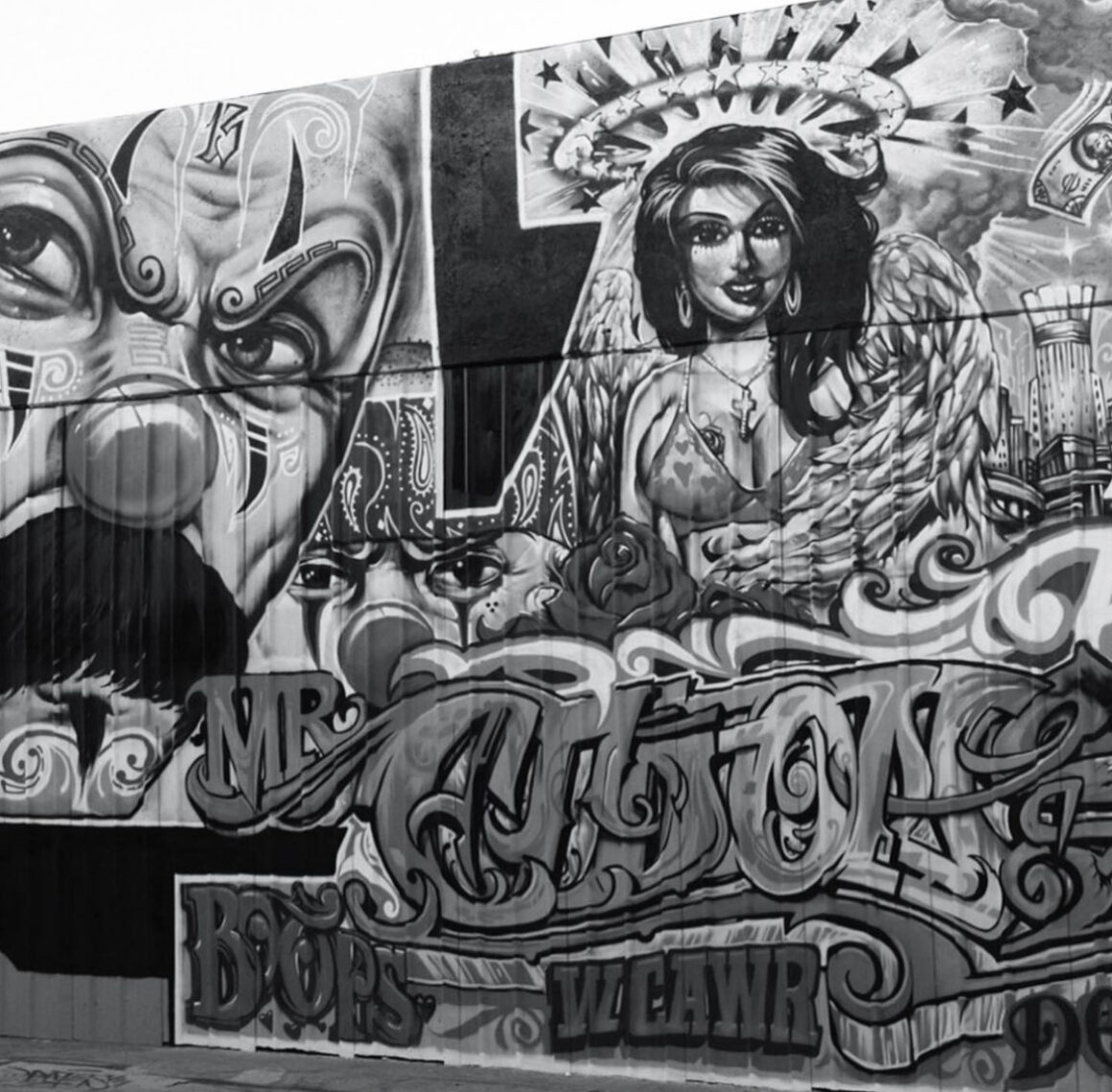 Eminem and 50 Cent…
He tells about tattooing Eminem and 50 Cent: "I probably have to keep going back to Eminem. He went beyond anything that we ever expected. We knew he was dope, we hadn't seen him at the beginning, but when I started tattooing him, I really seen him go out of control and be on the cover of Rolling Stone, Entertainment Weekly, like magazines that were, I don't know, A-list celebrity magazines, you got this tattoo rapper on there. And 50 Cent's back, he used his back piece tattoo as his promotion for his album and his movie. So after that, I kind of didn't need my portfolio. We used to lug around these big portfolios and show you pictures of my work, and then I can reference those guys. Made it a lot easier. I'll go back to 50 Cent's backpiece. 50 wanted other tattoos.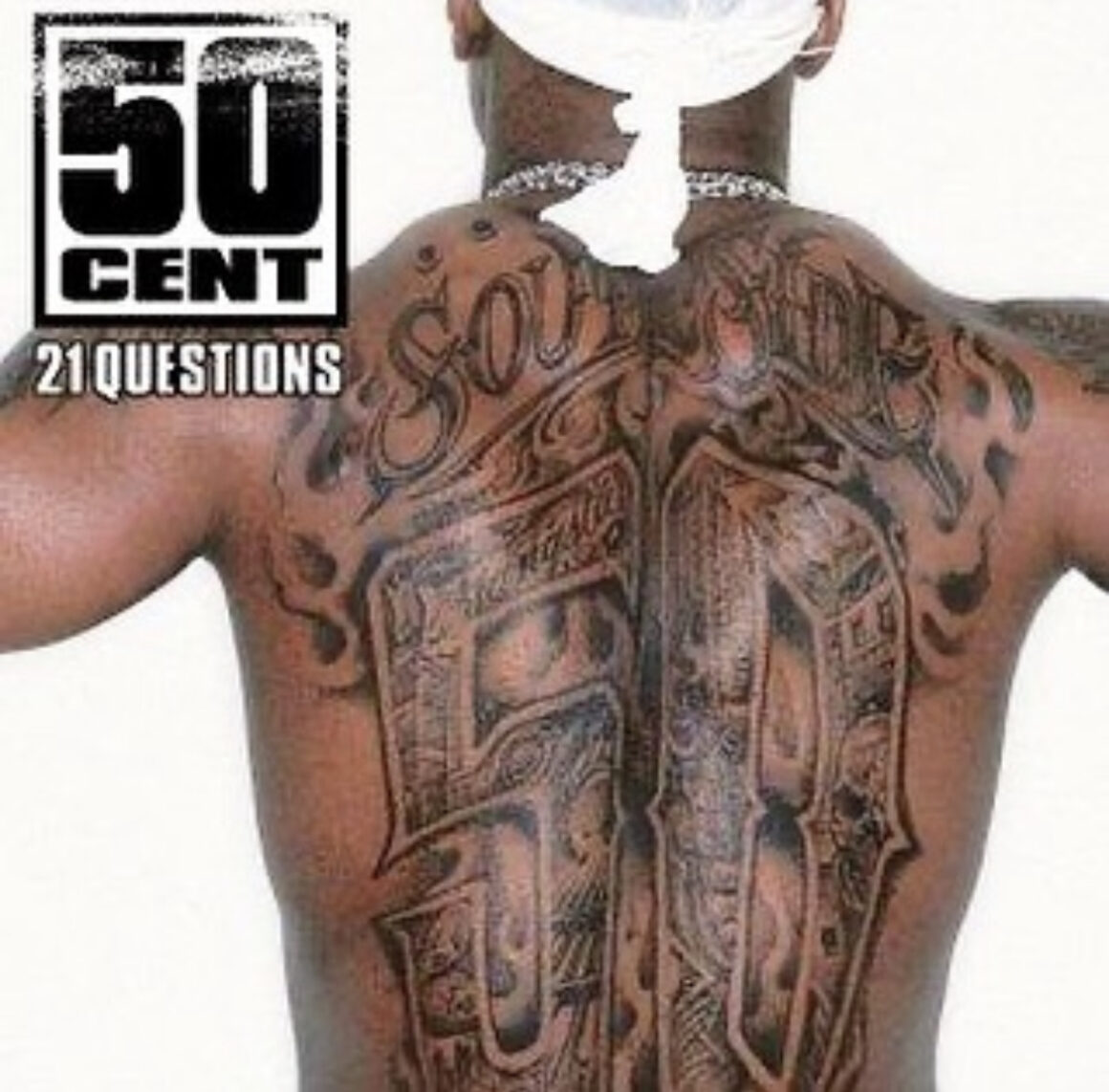 And he already had his arm sleeve then. I said, "Bro, it's going to get lost with the other ones," I go, "What do you got on your back?" And he didn't have anything on his back. I go, "I want to do the back piece." He goes, "I'm cool. I don't want that right now." I go, "Okay, when you're ready, let me know what's up." And he goes, "All right." Because I was tattooing Lloyd Banks or something and long story short, he left.
I was like, damn, I could have tattooed Eminem… I mean 50 Cent. But he came back and he got that back piece.
But halfway through, he told me, "I got a meeting with Jimmy Iovine. I'll be back." And I was like, I'll be back and he split for six hours. And his mix tapes were, oh man, exploding on the streets so we waited and it's a good thing because he showed back up. But it's those type of things that people don't see, they just see his back on the cover. They don't know he left through the session, everything that it took to get to that point, you know.
Embracing Technology in his work and using an iPad in his work…
Mister Cartoon: I'm always adding to my method anything that can help me be more fluid and make my life a little easier and help me take that idea out of someone's head and manifest it. These tools help a lot. I used to teach, I don't want to date myself too much, but I used to cut Rubylith for t-shirt colour separations. Everything was by hand. I drew with a rapidograph piece of board. And I drew Eminem's logo like that. A lot of guys, maybe that were 10 years older than me, they kind of refused to take on technology and it made it a lot harder for them towards the end. …And with technology still at the end of the day, you got to be fire.
I embrace this future technology, because I know that I don't know.
And if they were to try to explain to me years ago that that big CD case I had on my front seat, that would be gone and it would all be invisible, but accessible on my phone, it would've been hard to wrap my brain around that back then. Now, I don't think anybody's putting really CDs, even though it does sound really good in your car. Same thing with the art, these kids, these youngsters that are coming up, they're cool with technology. They're not tripping on it. I'll use my son for an example. I have a 17-year-old son, senior in high school, he's blown away, he loves hip hop, the culture, he's really about, he's a sweet kid, but I'm on him to like, "Son, you need to know how to use a pencil, light a candle and use a pencil."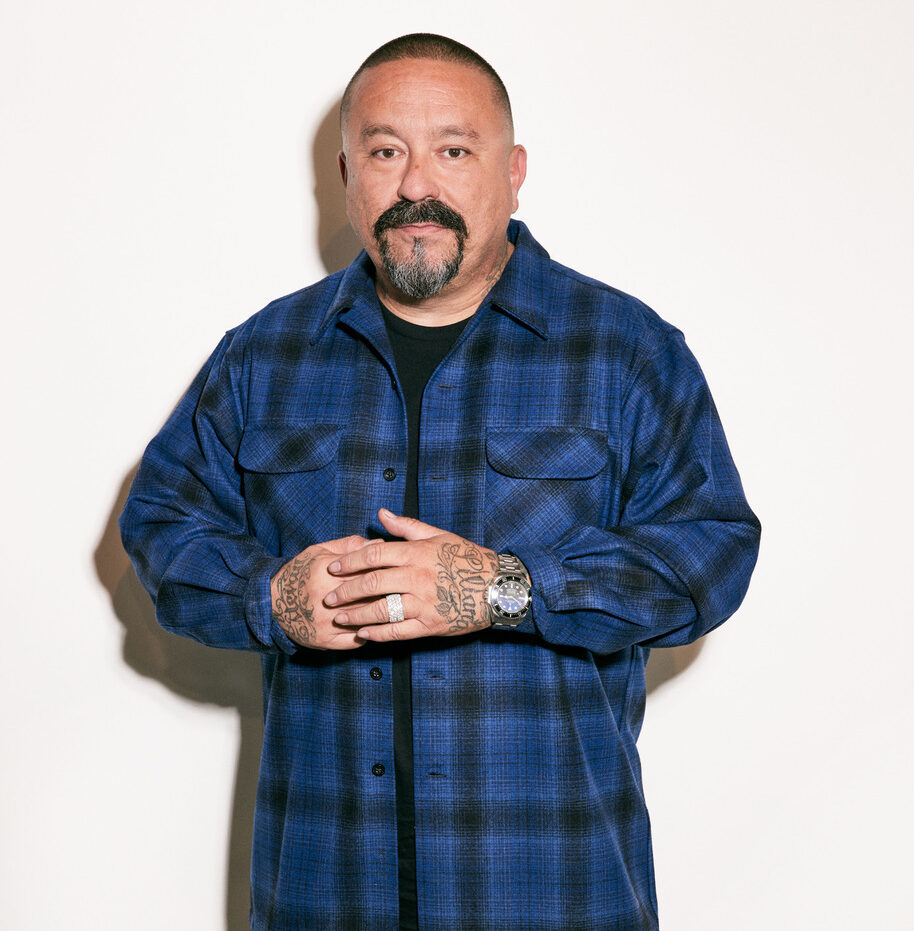 I'm saving trees as far as drawing goes, because the iPad is so real when I draw, that I don't feel I'm losing integrity, but let's just say after this, I'm going to go look at this wall. I got a scale this wall and paint it with spray paint cans. I'm going to use a scissor lift, but I'm also taking a picture with the tablet and then I grid it on there, but I still have to get on that ladder and paint.
The Emergence of Lowrider Culture…
Mister Cartoon: Some people don't like a group when people find out about them, they only want to know them when they're underground and they're up and coming and once they kind of make it, people are like, "Oh man, they sold out," or whatever. But with low riding, it was something not so much similar because low riding is so hardcore, it's so underground, the cops will take you to jail for having a lifted car. They'd impound your car. There were gangs jealous of you. There were all kinds of other factors that were really more serious than it coming out on a Carl's Jr. commercial. Actually, people were happy to see that. Anytime you see a low rider on the silver screen, people get hyped and it's kind of like your knucklehead friend made it on TV.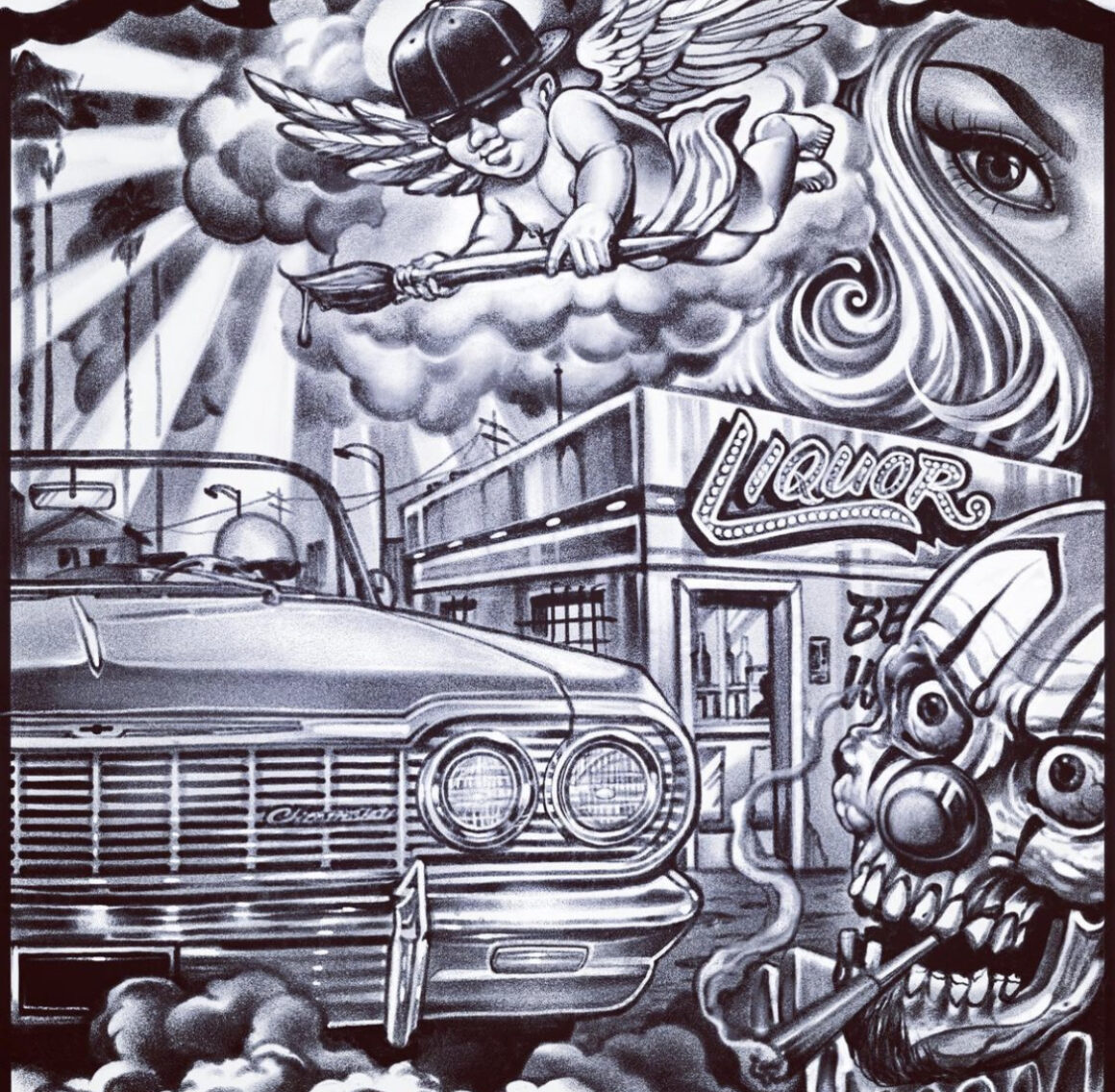 Being a tattoo artist during the pandemic…
Mister Cartoon: With the pandemic, tattooing stopped overnight. And a shout out to all the tattooers out there. It was very difficult because that's what we do, we work on people's skin. So when that happened, I definitely had to work on other avenues to stay busy. But tattooing is that thing that you get inside someone's head and you're there. When else am I going to get Eminem for six hours somewhere you know what I mean? You get these people for a long time, because you're about to do a light operation on them.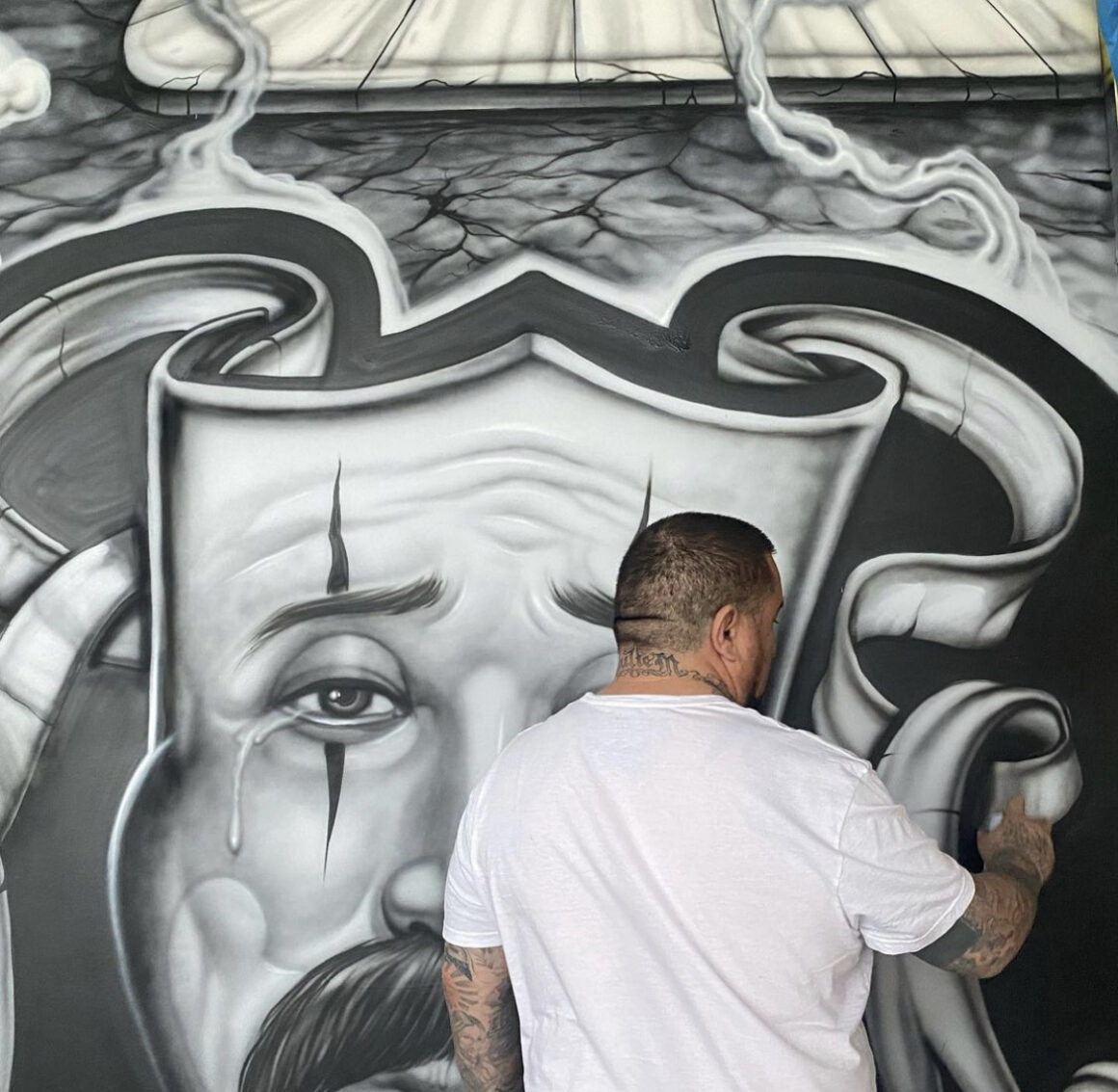 His advice for younger artists…
Mister Cartoon: I encourage all the people out there that love art or music and they want to do that for their career to grasp the concept of repetition. Repetition is the mother skill. Doing something over and over and over again, and trying to be original with your style. Try to find some obscure niche area that you could be like, I'm going to grab onto that, speaks to me. When I was doing lettering, I would go back to the thirties and forties and look at this old English that was out of control. Some of them were in British pubs. British pubs and barber shop windows from England.
Follow
Mister Cartoon
on Instagram:
@misterctoons
Interview and video credit by Zane Lowe on Apple Music One
Follow
Zane Lowe
on Instagram:
@zanelowe
Follow on Instagram
Apple Music
:
@applemusic