Duda is a fresh Brazilian girl full of interests! She loves cult movies, books, cyberpunk aesthetics, sneakers and black tattoos. She loves Oriental, Ornamental and botanical style and she considers tattoos as aesthetic symbols to express and translate personality.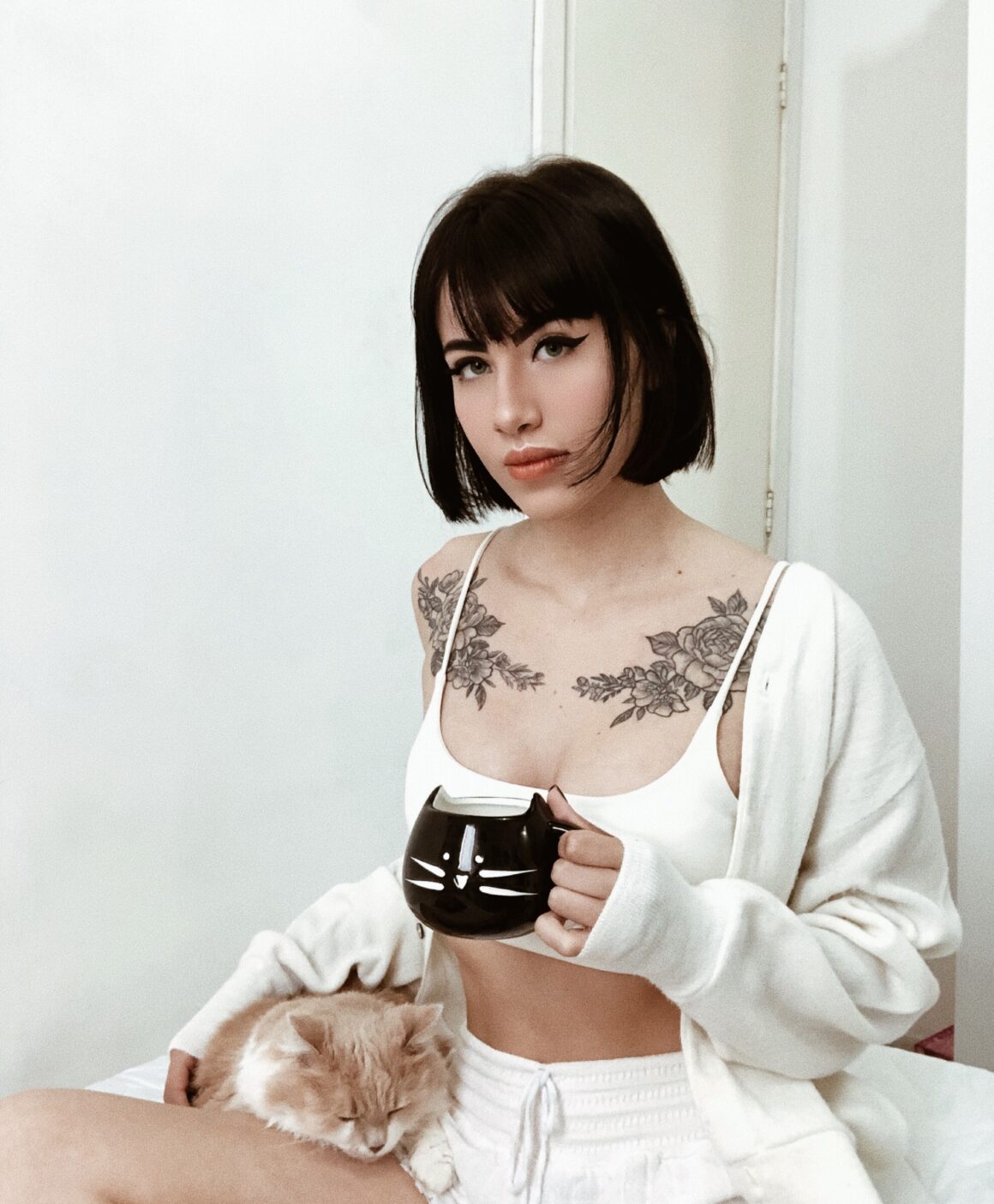 Hello Duda where are you from and how old are you?
Hello everybody, I'm Duda I live in São Paulo in Brazil and I'm 22 years old.
Is it Duda your first name?
Actually my name is Maria Eduarda, Duda is my nickname. Everyone calls me Duda since I was a child and I like that, so that's my name on Instagram. It is common in Brazil for people with the same name to be called with a nick name, it is an affectionate way.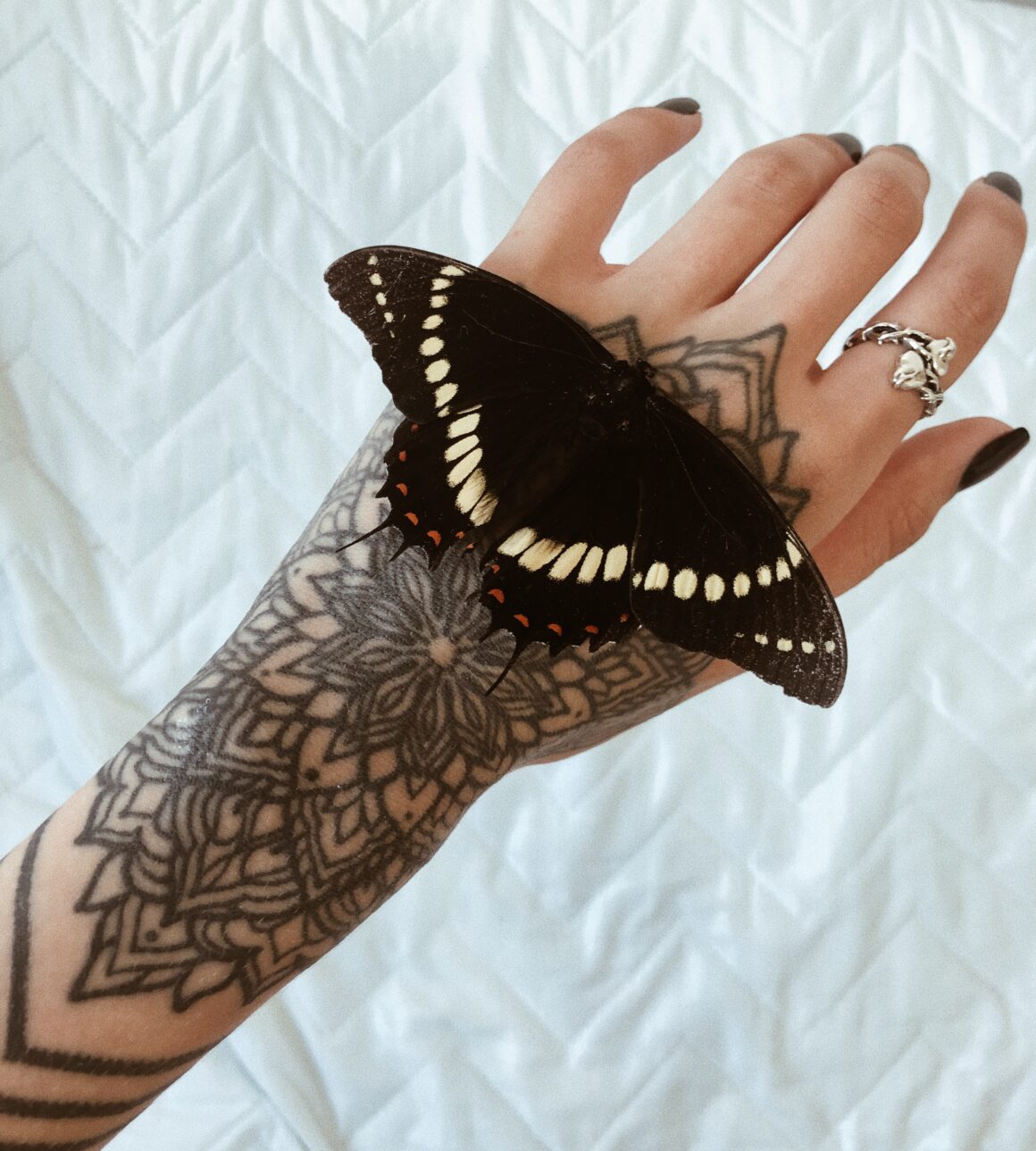 What do you do for a living?
I study psychology and have worked in internships in the field for a while. I also worked in early childhood education and discovered something that fascinates me, I intend to specialize in child psychology soon. But currently I work to create fashion and beauty content on Instagram. It is my main source of income and even if it's distant from what I studied, it is something I really love.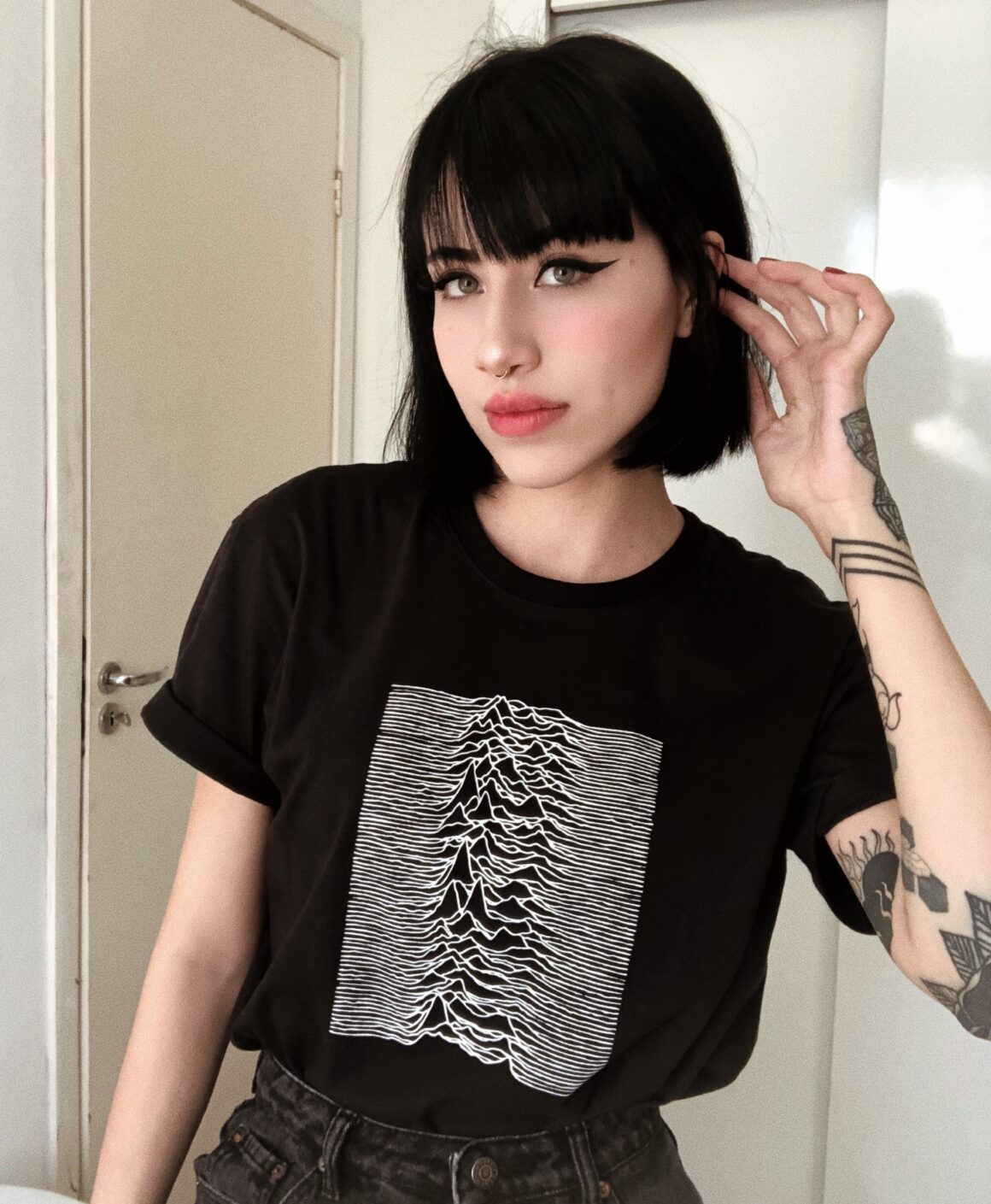 You love cats, flowers, butterflies and fashion. What else? What are your main interests?
You're right, but you forgot coffee and sneakers, these are also things that I like a lot. I also love to read, it is something I usually do, my favorite genre is dystopia, I don't know why but I have always been fond of apocalyptic scenarios, books that talk about totalitarianism and also cyberpunk aesthetics. I love movies and series, for a while I only watched cult movies, but today I like to watch a little of everything (less horror and suspense because I get scared easily, lol). My favorite series are Breaking Bad and The Handmaid's Tale.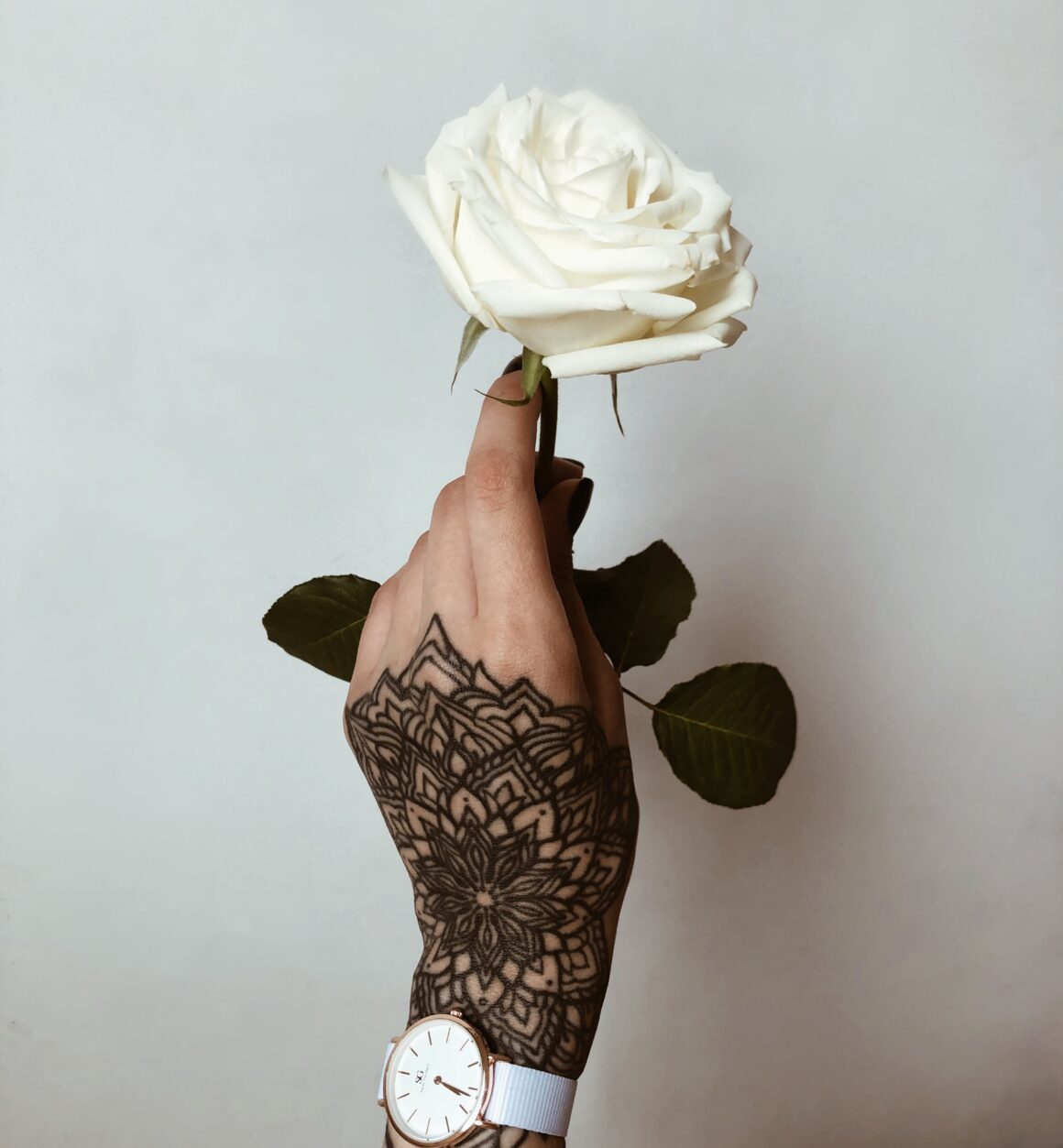 As for studies, as I said before, I like psychology, I love to understand children development and cognitive-behavioral therapy. My tastes seem complex but they are not, in general I spend many hours of my day watching tiktok, I don't know how to stop.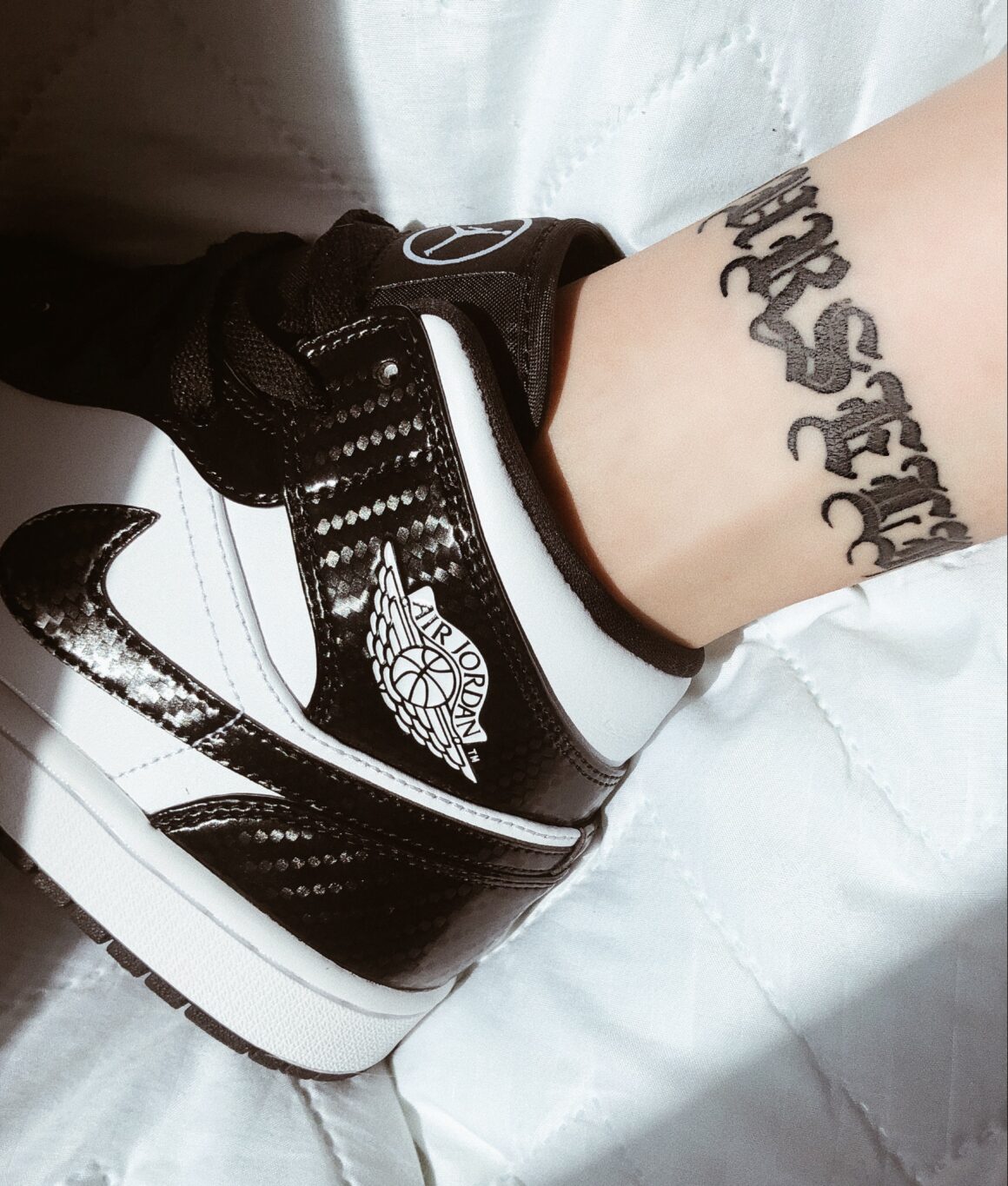 Focusing on your passion, what about tattoos? How did your love start and when?
I got my first tattoo when I was 19, I think it's important to do it after 18, this is the advice I give to very young people who like tattoos. Your taste and personality can change. I liked tattoos I was a teenager, I remember sharing tattooed girls on tumblr. I like the way a tattoo is an aesthetic symbol to express and translate personality.
I started getting tattooed a little while ago, but I don't want to stop.
You chose a very elegant style, all black, a mix between illustrative and traditional. Why this choice?
I have always liked blackwork, I never thought to get color tattoos, I think they are beautiful on some people but I prefer all black for me. I mix everything I like in the oriental, ornamental and botanical style. Usually, the idea comes to mind, I also like to keep references on pinterest and then ask the tattoo artist to adapt it to his style. I like gothic font lettering and thicker lines for the drawings.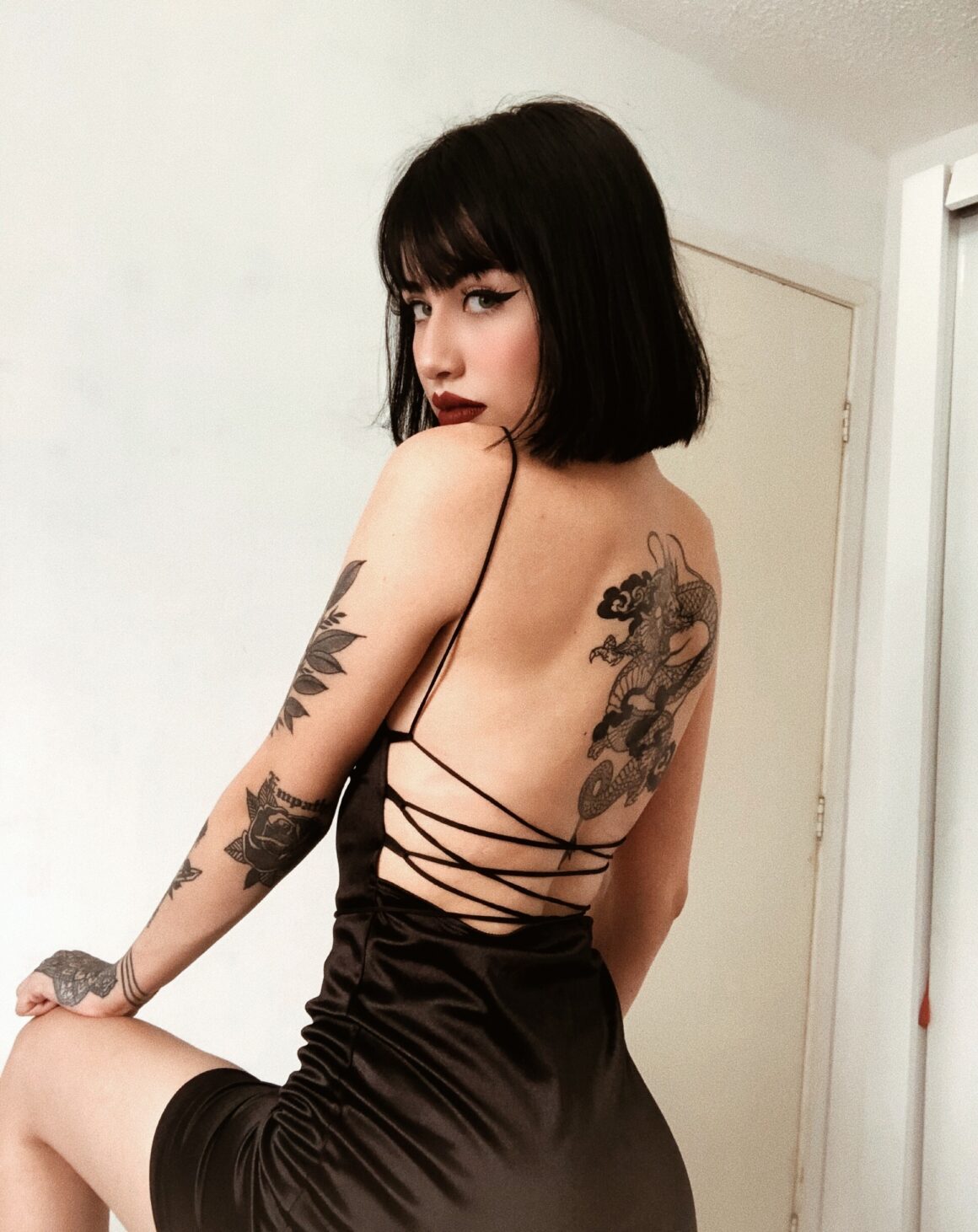 What about your backpiece? Can you describe it?
It is a dragon of the Chinese folklore, I like oriental tattoos. Sometimes people ask me if it was a reference to the Saint Seiya anime or to the dragon of the yakuza, but there is no reference to that, I always make it very clear.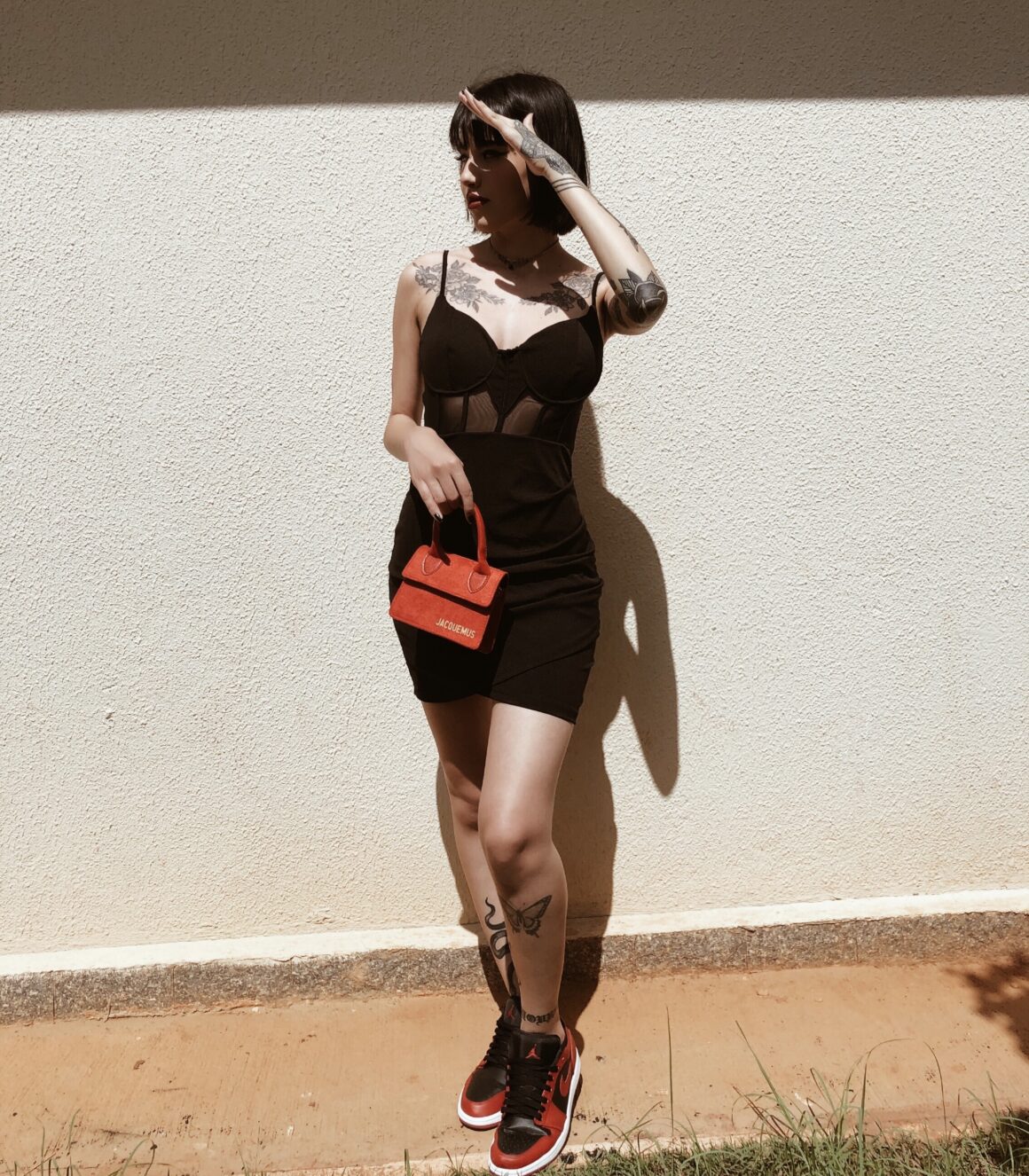 You have a lettering on your ankle. What does it say?
It says "save yourself" in goth fonts. I had dark moments and I felt very sad (I had depression for a while) but I realized that I was the only person who could change that, no one could save me but myself.
The idea came up with a song by Kali Uchis and Tyler the Creator as a reference that is called "After The Storm ':
The excerpt looks like this:
So if you need a hero
Just look in the mirror
No one's gonna save you now
So you better save yourself
And everybody's hurting
Everybody's going through it
But you just can't give up now
'Cause you gotta save yourself (Yeah, I gotta hang on)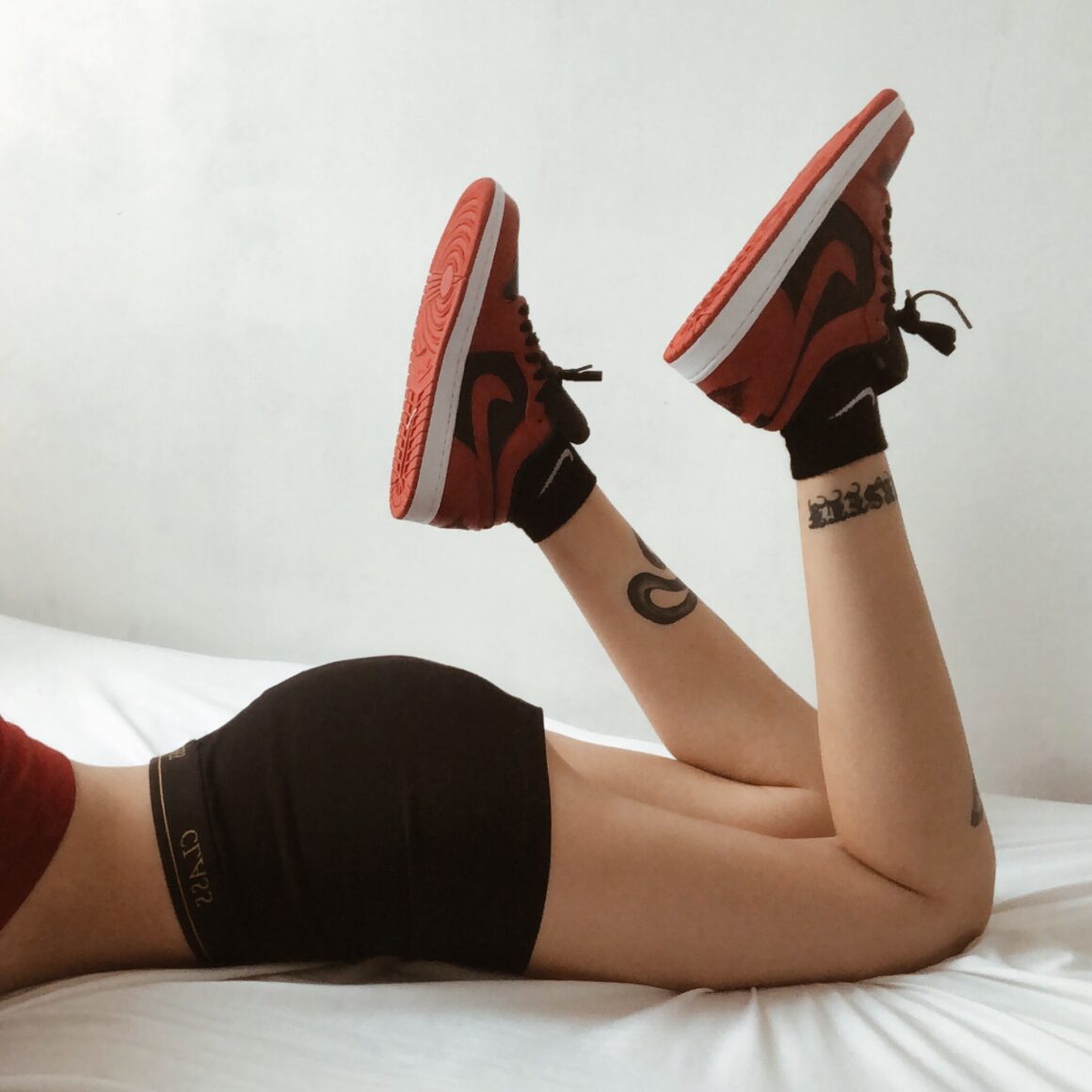 Who are your tattoo artists?
There are other tattoo artists that have tattooed me but the main ones are these:
Gustavo @gstttv he has a style that he calls melancholy black work, it is a strong contrast of black in his drawings and I want to get more tattoos in that style on me.
And Felippo @felippoart_ink who also does black work but with more details and shadows, most of his works are floral, he made the peonies of my bust.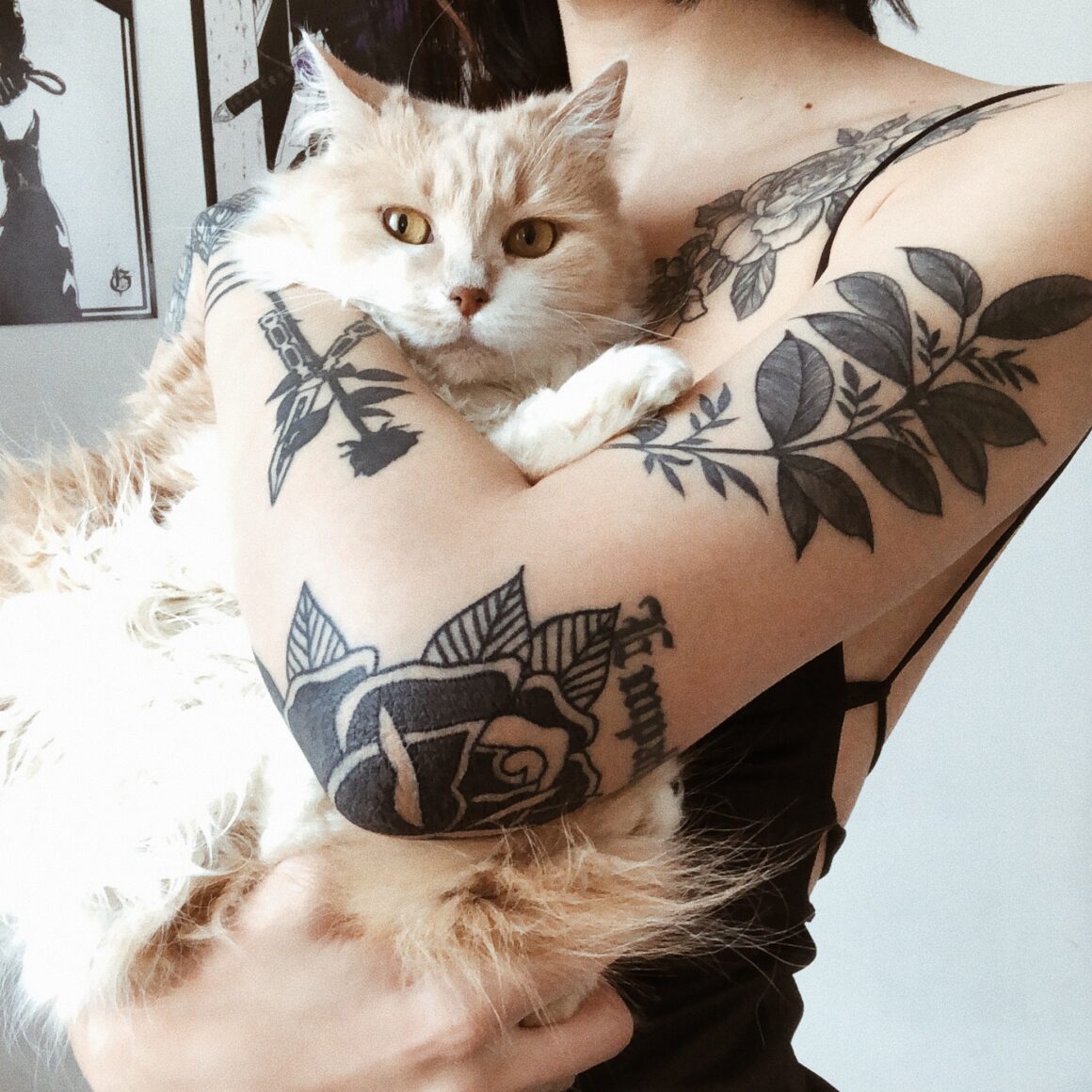 What about the ornamental tattoo on your hand?
It was one of my first tattoos and it hurt a lot. The artist is Anderson @andnevs who specializes in ornamental tattoos.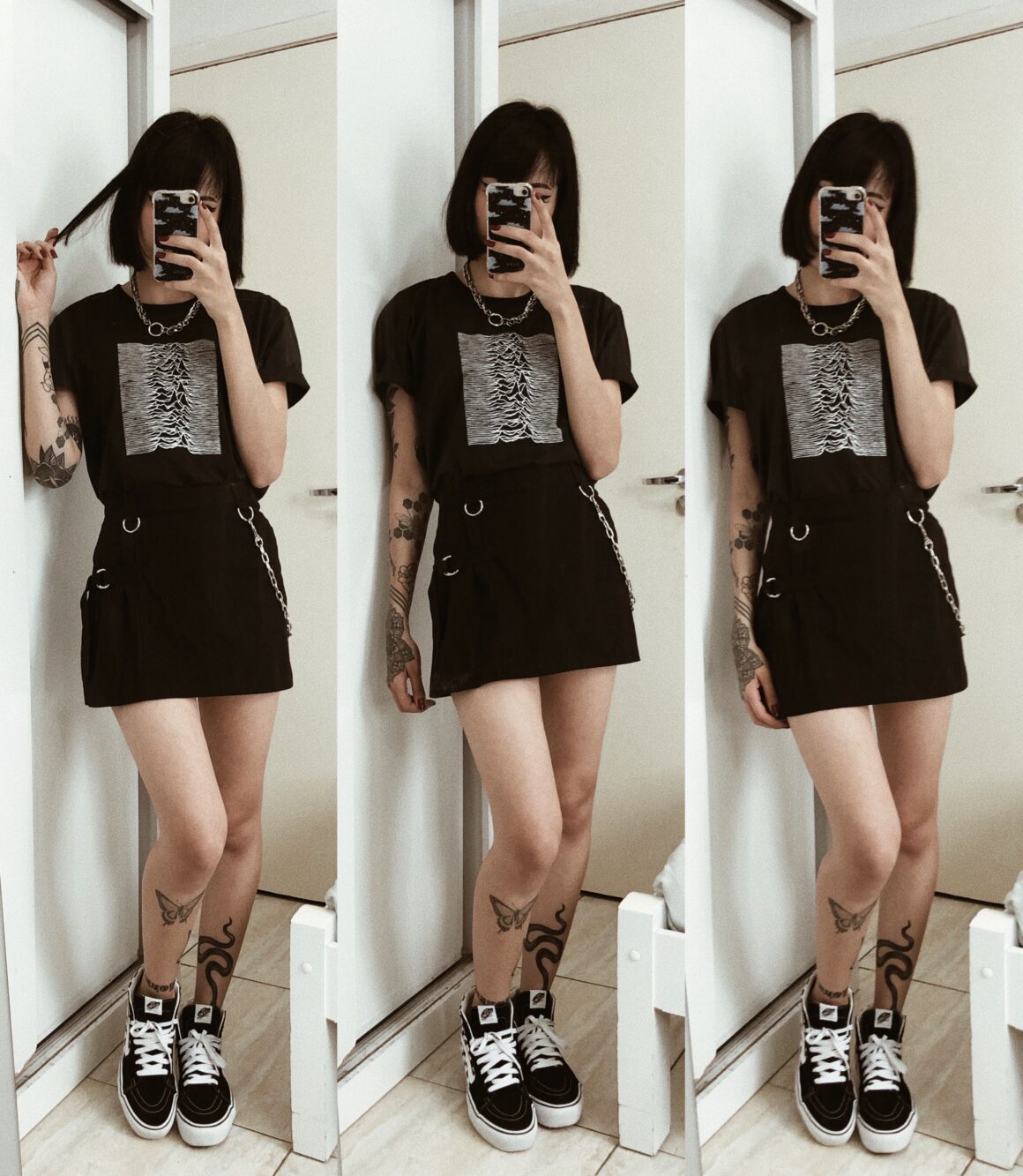 Last question: what kind of image do you like to reflect of yourself by Instagram?
I create to inspire.