If you cannot tattoo clients during a lockdown, why not tattoo your wife? That's what Ilya Cascad did during months, progressing bit-by-bit on his wife Naira's bodysuit. He collaborated with tattooist MaximXIII to make the project more dynamic and creative.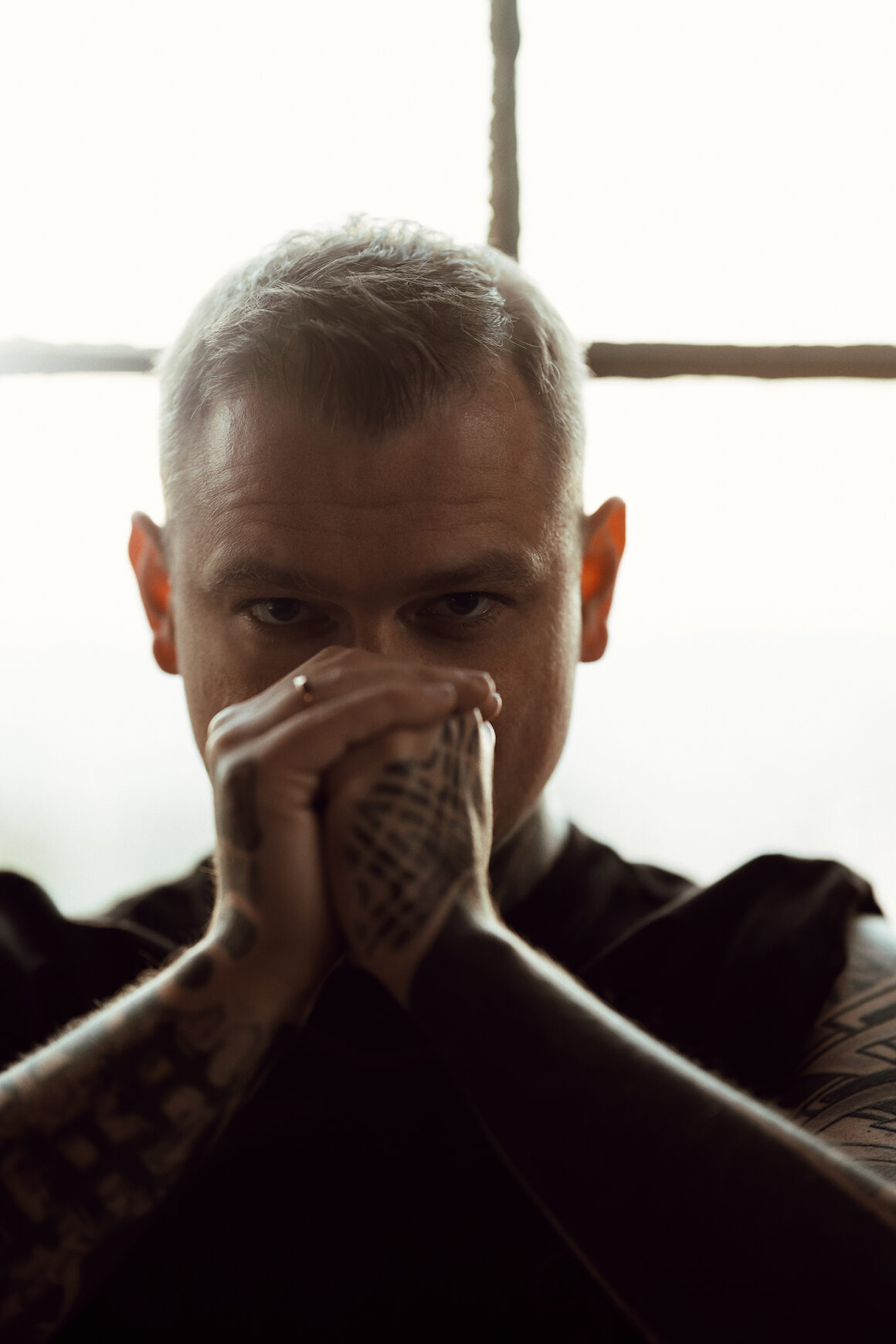 Russian-born Ilya Cascad successfully works at Love Machine in New York City — passionate about the Big Apple and other cities in the United States. Coincidentally stuck during travel and lockdown in Nevada, he realized how much he would like to live in Las Vegas. Find out more in this exclusive interview.
You have been working in New York for a while, but I know you are a California fan…
I mainly stayed in New York because I had a lot of work there. I love travelling in general because it brought me beautiful experiences with colleagues and friends worldwide. I love California for sure; I love the state and the people there; however, I ended up stuck in Nevada because of the lockdown. I was technically passing through, and then the lockdown was announced. So, my family and I had to stay in Las Vegas until further notice. In this time, we fell in love with the city, making new friends in the tattoo and music industries. I love it; it feels like home, and it is where I want to be with my family.

 
Ilya Cascad's wife Naira, and her (work-in-progress) bodysuit.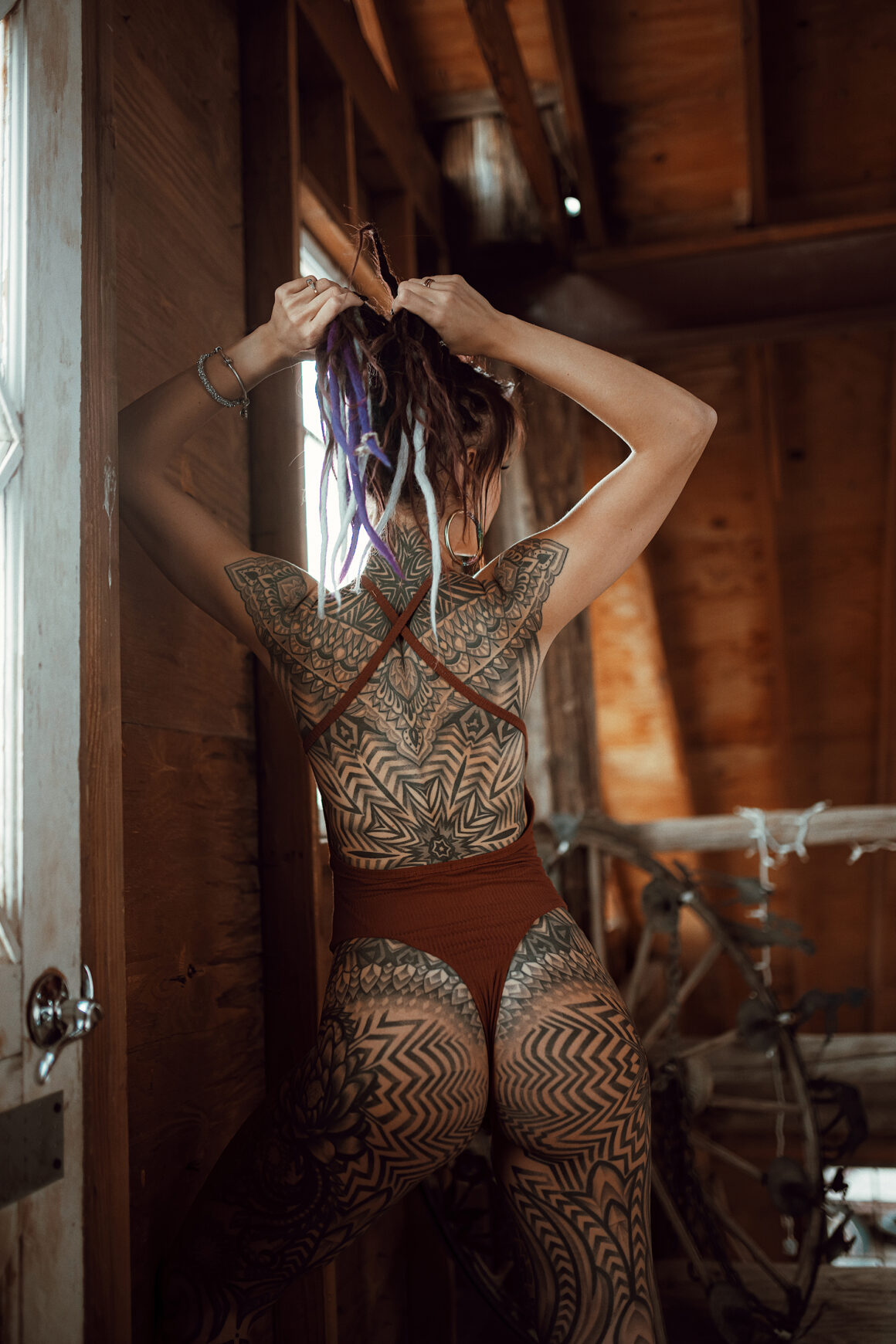 Did you tattoo during the lockdown?
Yes, I was lucky to have my wife's tattoo project to keep me busy.
When did you start this project, and explain your collaboration with MaximXIII?
I had tattooed my wife's shoulders and back in 2016. And a few years later, I collaborated with tattooer MaximXIII to complete the rest. The idea for this project actually came from my wife, who loves Maxim's bold-blackwork style and my 3D-dotwork-patterned tattoos, and I also thought it would be a good combination. 
Maxim began working on her legs with me in February 2019 at his studio in Russia. We both have different ways of preparing the artwork and stencils, so we did parts separately and then united in the shop.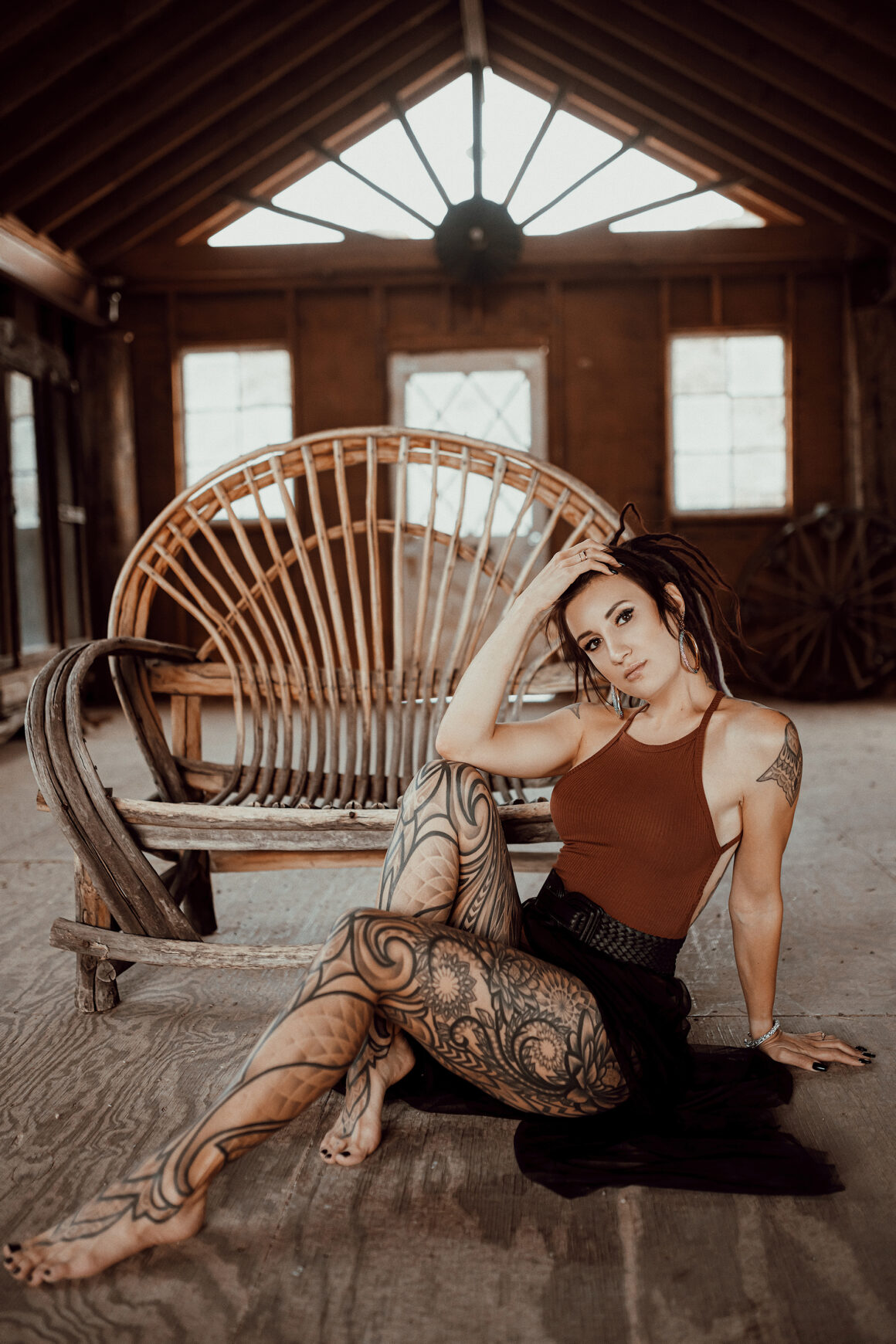 How long did it take to conclude your wife's leg tattoos?
I believe it was a year. Maxim and I worked extensively together on the concept and stencil. When you have a large-scale project, all the symmetry and details matter so much for the result to look complete. Maxim did his linework, and then I slowly added my touch to the project.
Tattooing at the same time!
Yes, for a part of it! It is challenging to tattoo at the same time with another artist, especially on the same body part, because you have to be careful and cautious about every move. All in all, I liked it, from brainstorming to completion, it was worth it!
How was your wife able to manage all that pain? Numbing cream?
My wife said that when we were working together on the outlines, the pain came from two different spots, so it was difficult to concentrate on where it was hurting. When the pain comes from one location, the brain can focus and feel it more sharply.
I did use numbing creams on a few tender spots, not too much because we couldn't risk losing the quality of the tattoo. That's why I always recommend doing smaller sessions just so the person and the tattooed area doesn't get overworked.
I recommend a person to get quality sleep, to eat healthily, stay hydrated, and be in a good mood.
Where were these photos taken?
It was produced in Nelson Ghost Town in Nevada. It's a fantastic place with tons of exhibitions, rooms for photoshoots, and just beautiful nature spots for inspiration.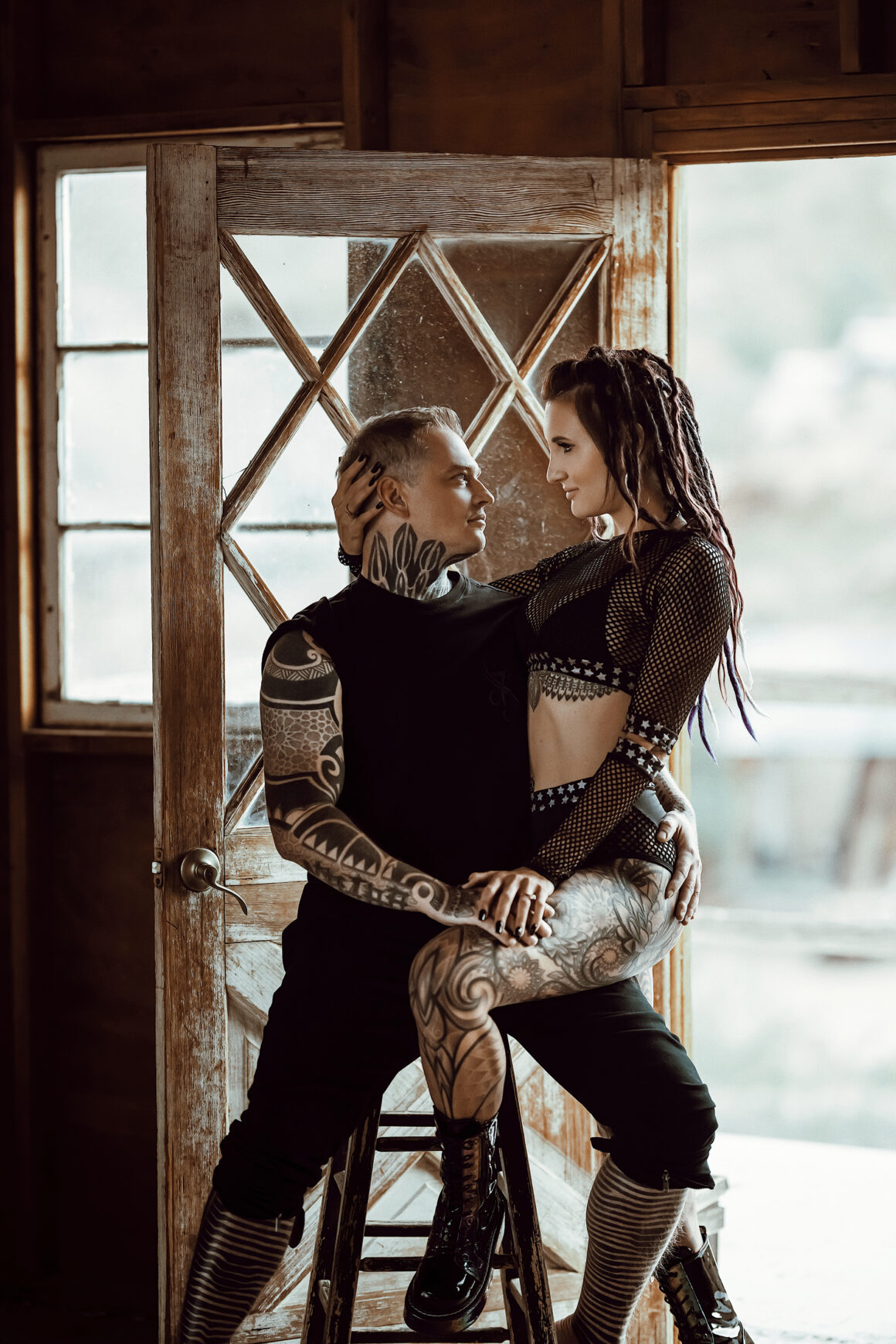 Other than tattooing, you told me that you love spending time with your family. What were some of the fun things you did with them this year?
We do everything together. We are a team! One of the best things that we did together was driving across the United States twice! From Las Vegas to New York through the northern part of the country and back through the country's southern region. It was an unbelievably awesome experience. I will never forget the states we visited—the diversity in scenery and food—it was so much fun!
Once you can travel internationally, where do you want to go and why?
I am planning a big family road trip around Europe with my parents-in-law and my family. I hope it will be possible to make these plans a reality soon.