Let's go to discover a peaceful and calm South Korean tattoo artist who belongs to the Brushism crew and who has decided to continue her mother's artistic lesson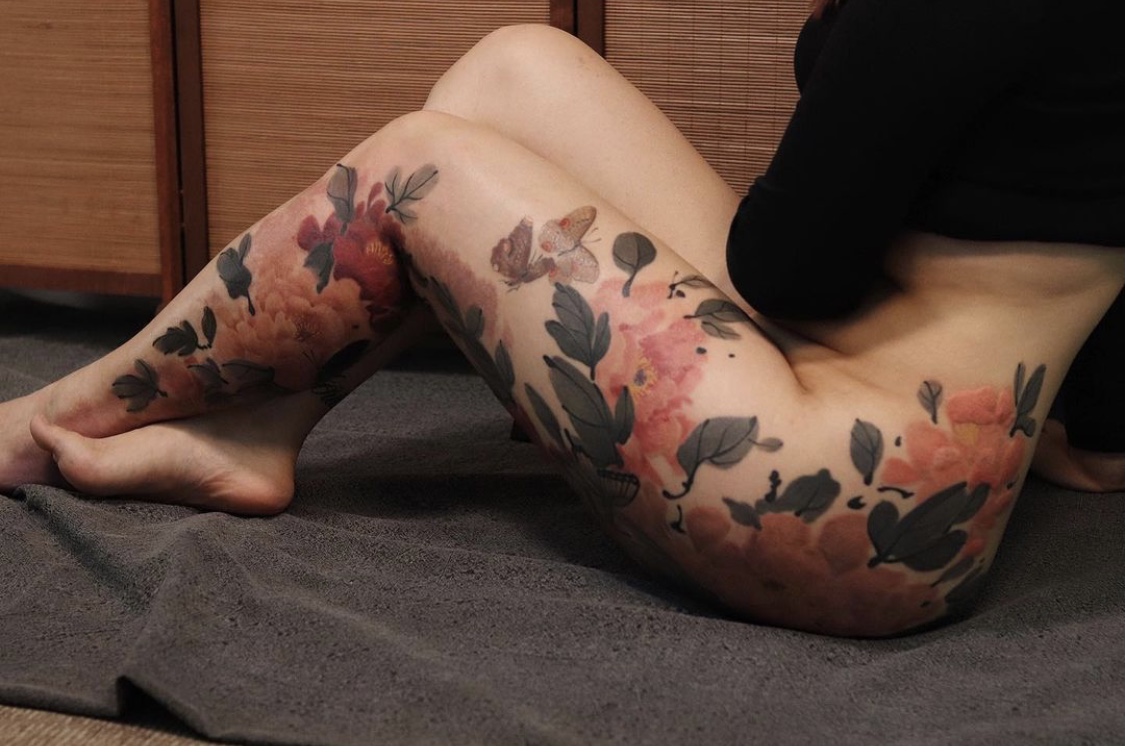 "HwaRan" is your nome de plum, right?
Yeah, my real name is not HwaRan. HwaRan is a special name I made to pursue my career as a tattoo artist. Actually, the meaning of my name, HwaRan, originated from the following Chinese characters: Hwa [畫] meaning "to draw", and Ran [丹] meaning "to draw it with care".
Anyway I fell in love with the name HwaRan so much that I even wanted to change it to my real name.
Tell us something about you…
I'm a tattoo artist based in South Korea. I work on tattoos with ink painting techniques based on the oriental subjects of Asia. I paint various designs for tattoo work by myself. Once I make the design with a careful touch of a brush, I can feel that my work is carried out with special love and care.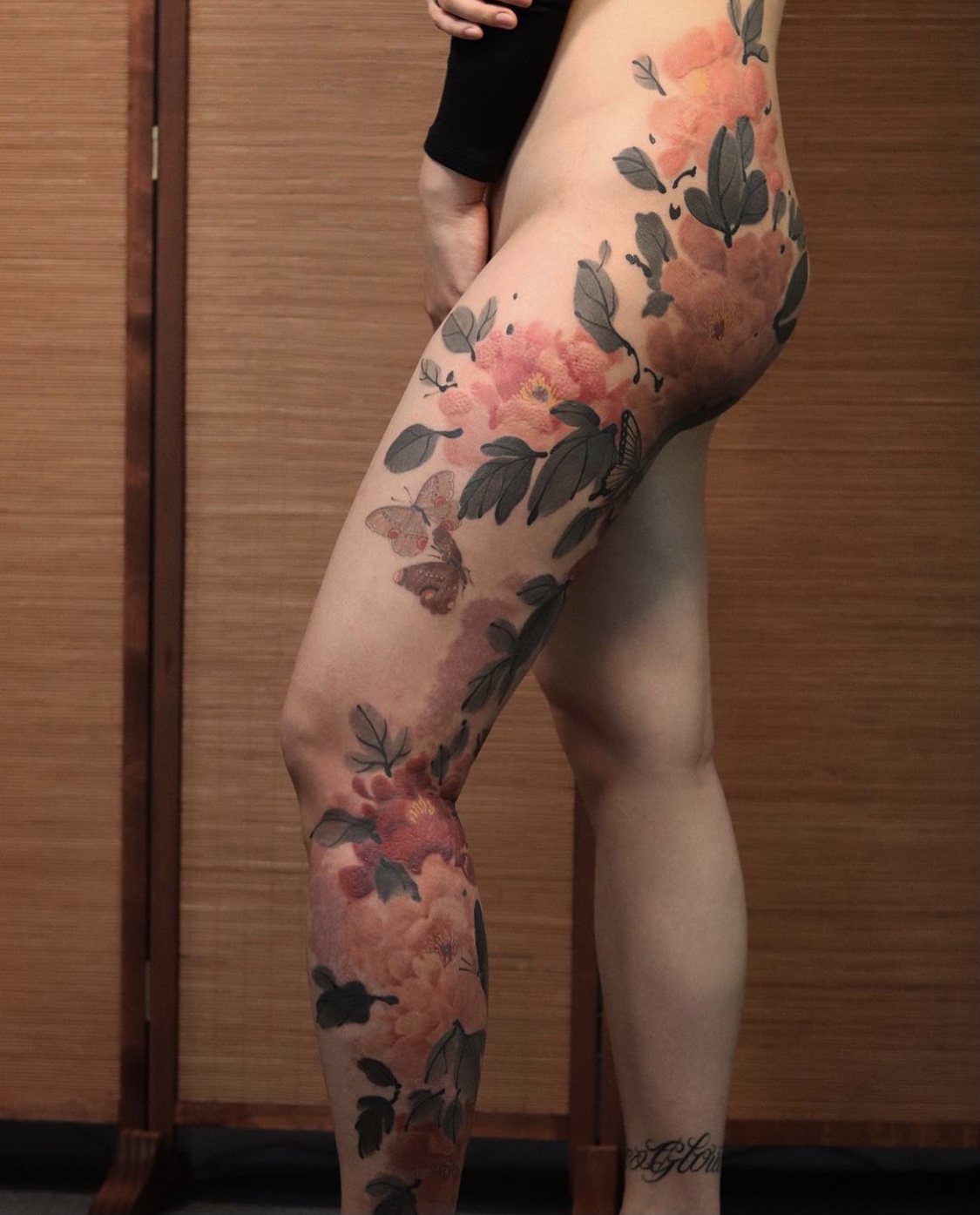 When did you discover your love for Oriental paintings and brush technique?
I majored in Arts back at University, but I didn't major in oriental painting. Rather, I studied oriental painting by myself while majoring in Fine Arts. Actually, it was my childhood when I started to really fall in love with oriental paintings and ink paintings.
Since I was young, I've always enjoyed being at places with Asian vibes and loved collecting antique and vintage items.
And finally you became a professional tattoo artist…
Yeah. When I started working as a tattoo artist, I naturally started designing inspiring at oriental subjects and I started studying ink paintings to create my own unique design. It wasn't easy to study ink paintings alone, but it took a great amount of time and effort to learn how to use oriental paints and oriental painting brushes freely in order to create the exact painting that I wanted.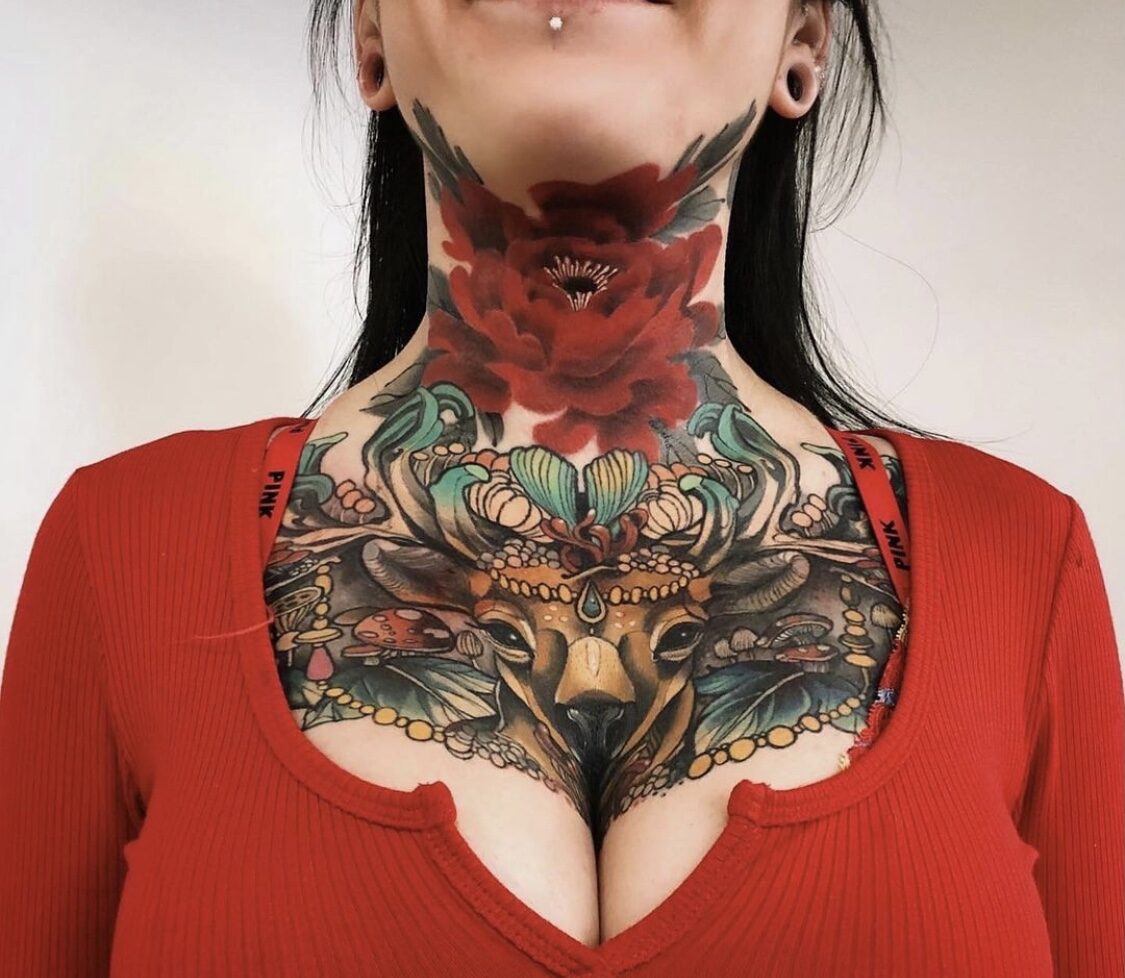 Do you use a particular technique?
Just like all Arts, Drawing and Painting with ink-and-wash technique requires calmness and concentration. I have to dip my brush into ink or color paints and then make a petal or a leaf out of a single stroke. I always try to stay calm when I'm painting ink paintings and not be afraid of failing. Also, I'm still studying about the technique of how to handle paint materials and brushes.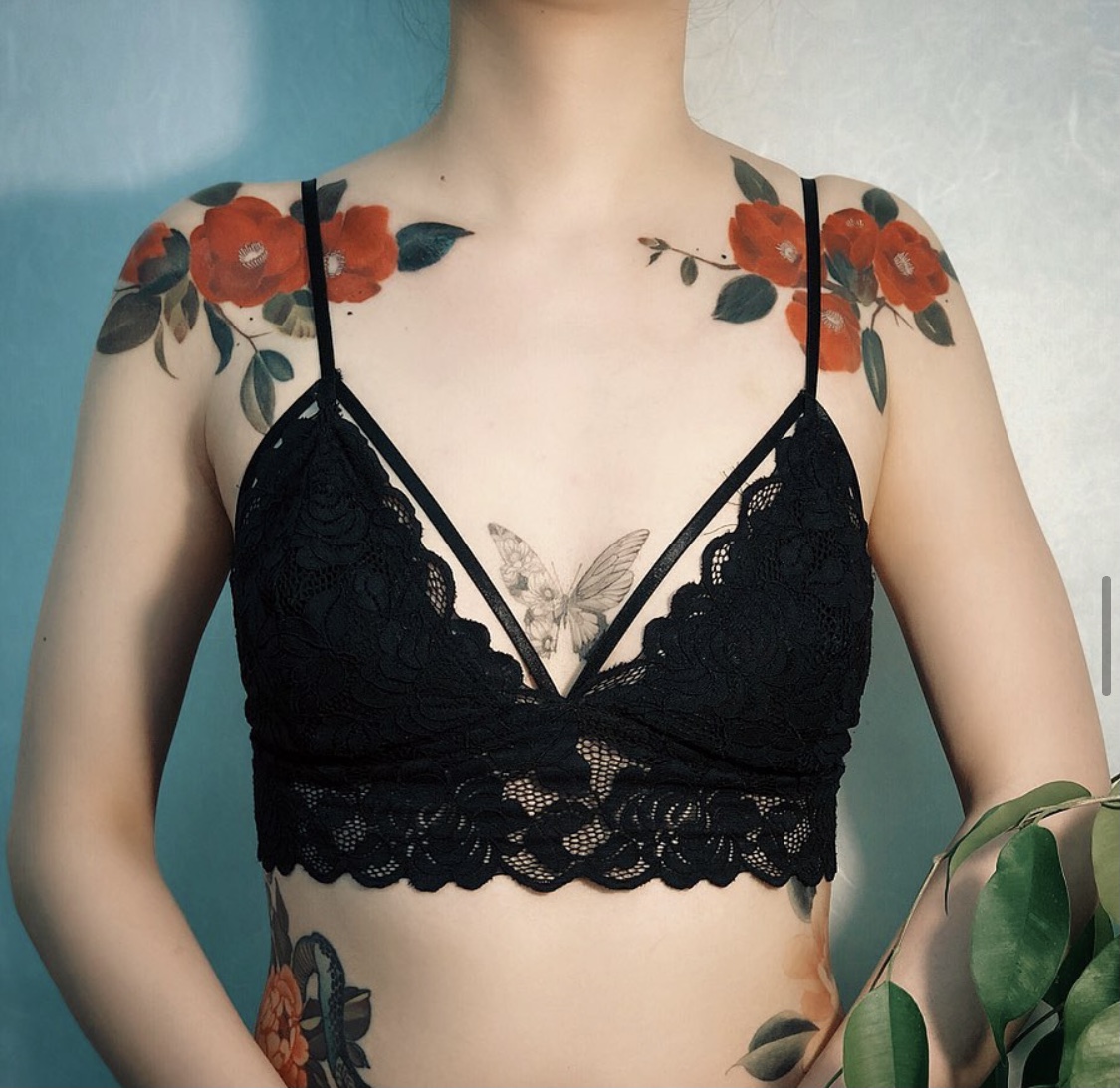 Why all those flowers, wild animals and tenuous colors in your works?
If you look at the subjects I usually work on, there are many natural objects. I mainly design objects like flowers, trees, animals, etc, which can be easily seen in nature. The reason is of course, because I love nature so much and plus, I really like to observe it. I find it interesting to observe, appreciate nature and draw paintings out of it.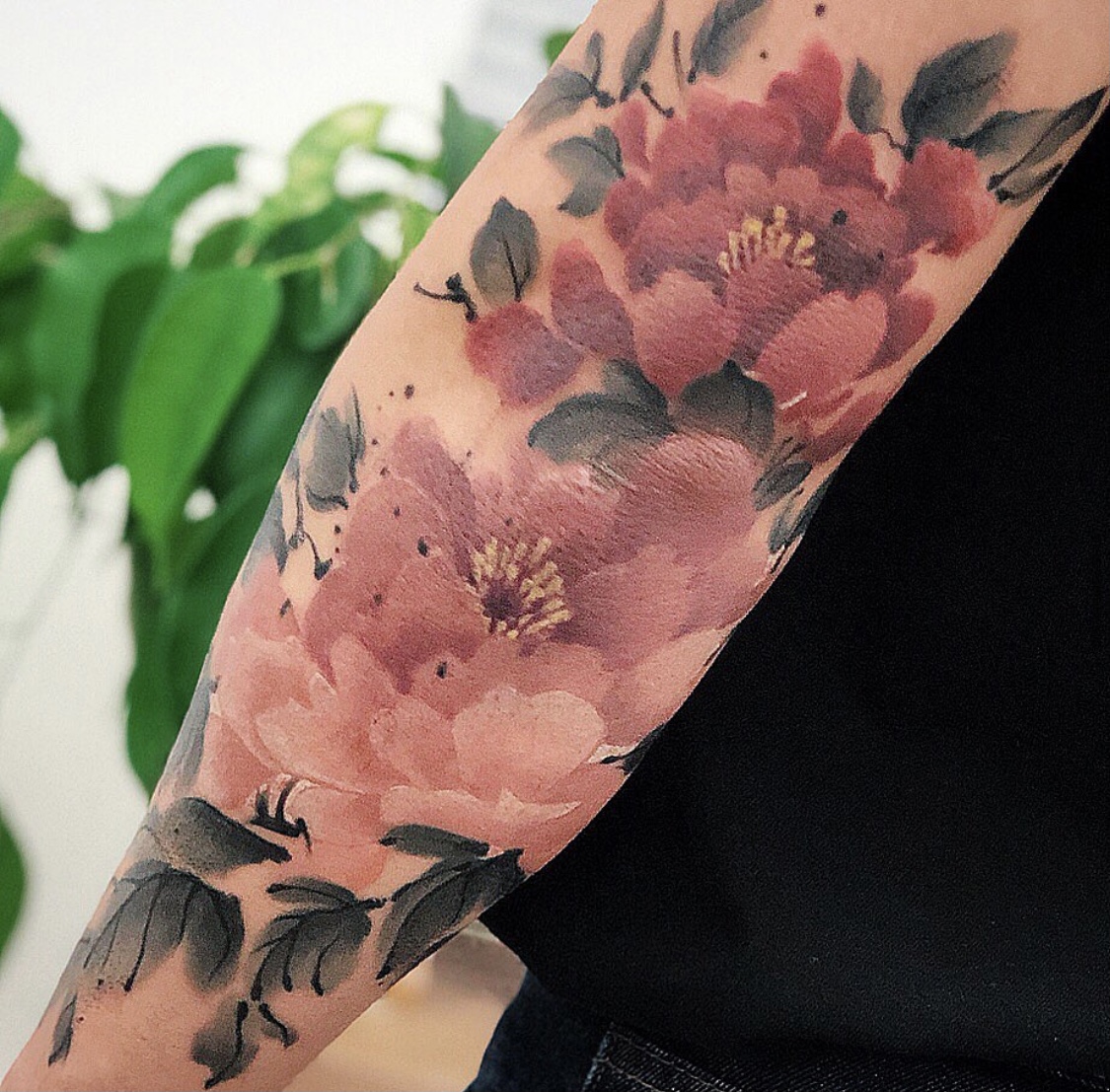 I know that there's a most important thing though…
Yeah. The most important thing is that I've thought a lot about how to make my tattoo look the most beautiful when it's worked on my client's body, and I've figured out that there's no other subject that suits people like natural objects. When I design, I pay a lot of attention to the curves of the body.
I use natural objects as my main subject because I can design it into my own design regardless of the shape.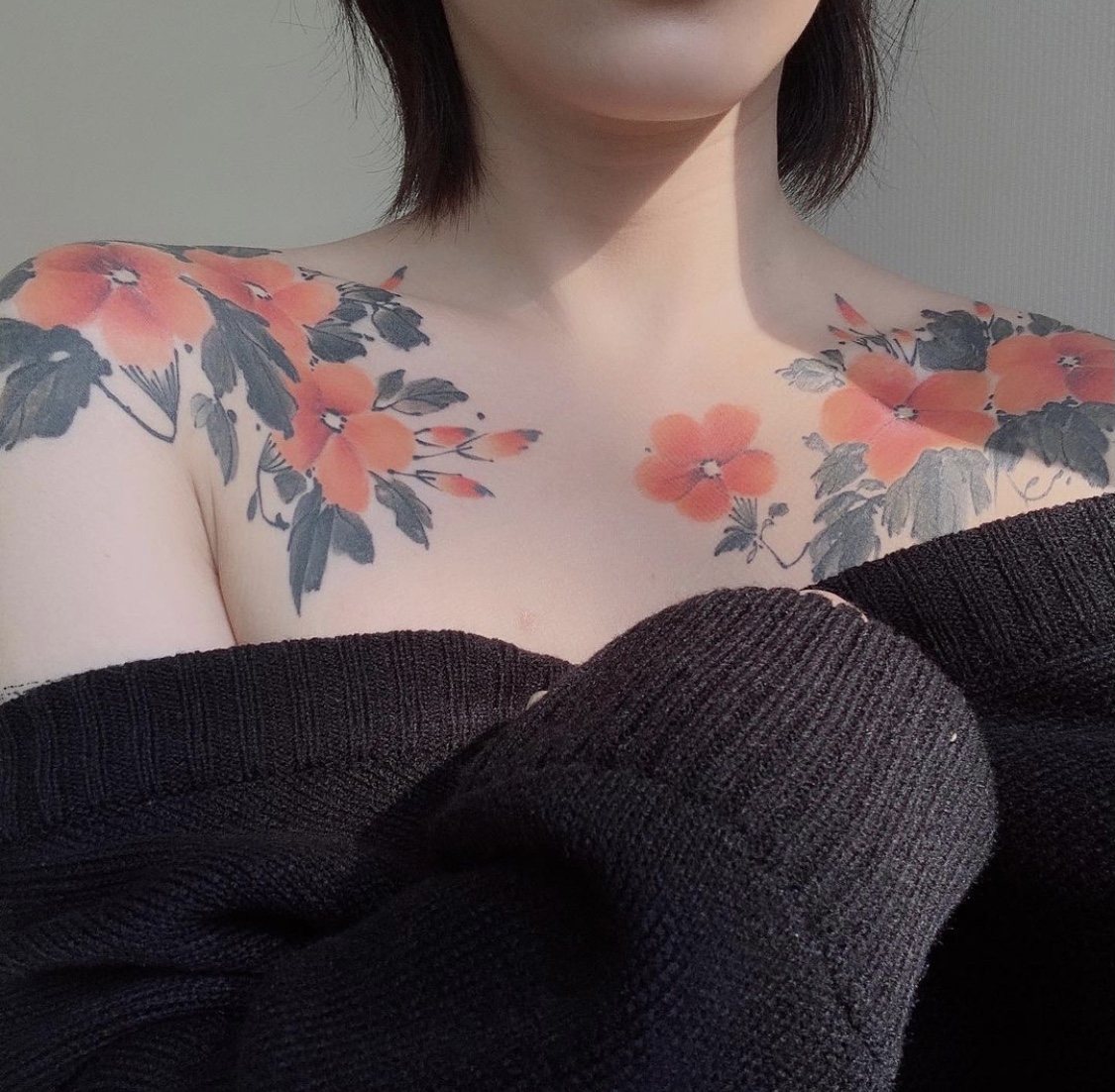 Do you think you have had some important mentor in your still young career?
The mentors who influenced me the most in my early career are, of course, my fiance and my mother. When I first started my career as a tattooist, there weren't many tattoo artists who were working on oriental or ink paintings. That moment, my boyfriend, who is now my fiance, gave me so much courage and supported me to be confident to be an oriental painting artist.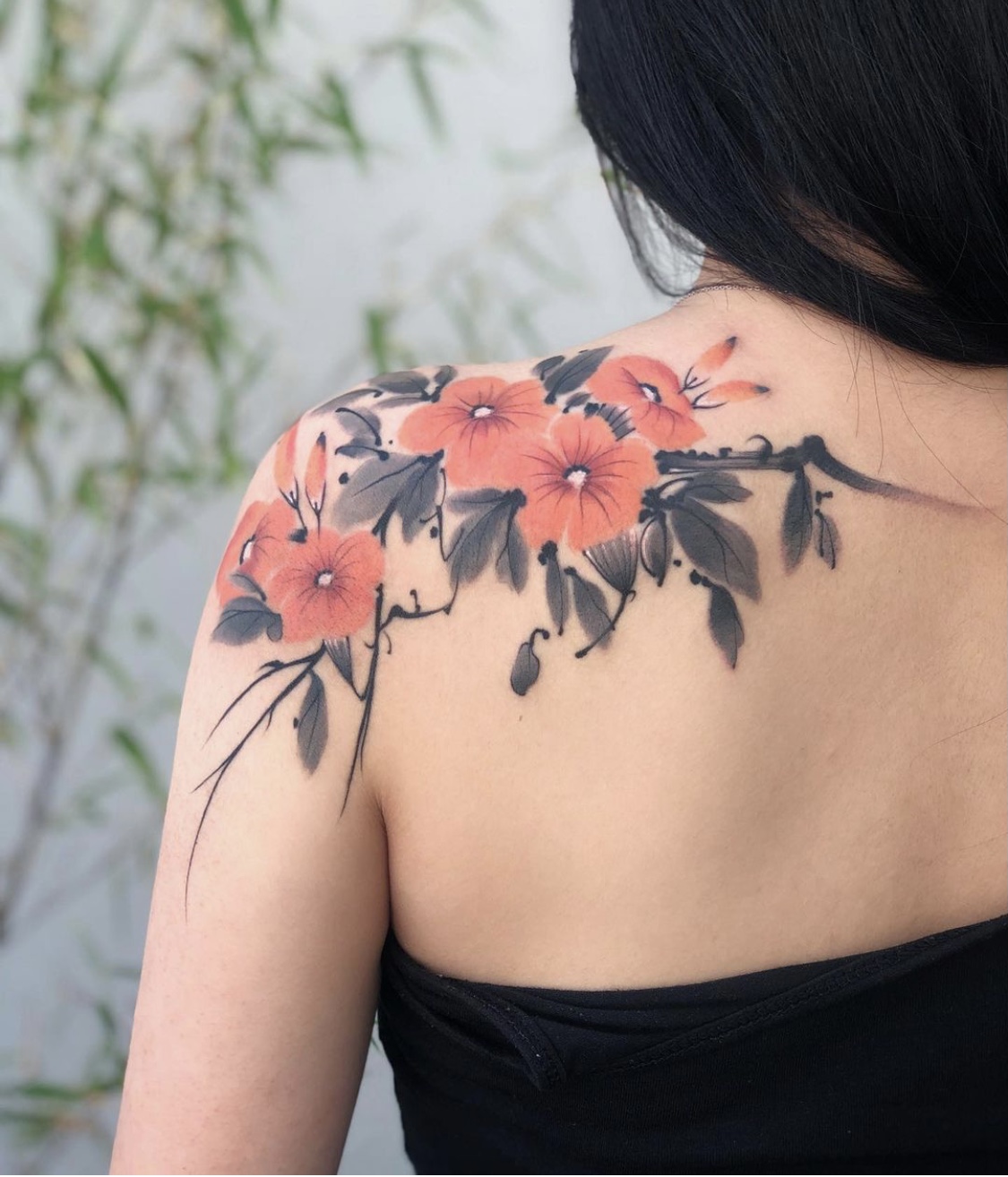 Because I grew up looking at my mother who has been working as a tattoo artist since I was young, my job as a tattooist always makes me feel responsible. I keep on trying to build my career as a tattooist with an attitude that reminds me what it was like when I first began my career. Reminding oneself about the first intention is always the basis for people who paint ink-and-wash paintings, and I personally also try to make sure to keep this attitude whenever I go through difficult situations or when things don't go well.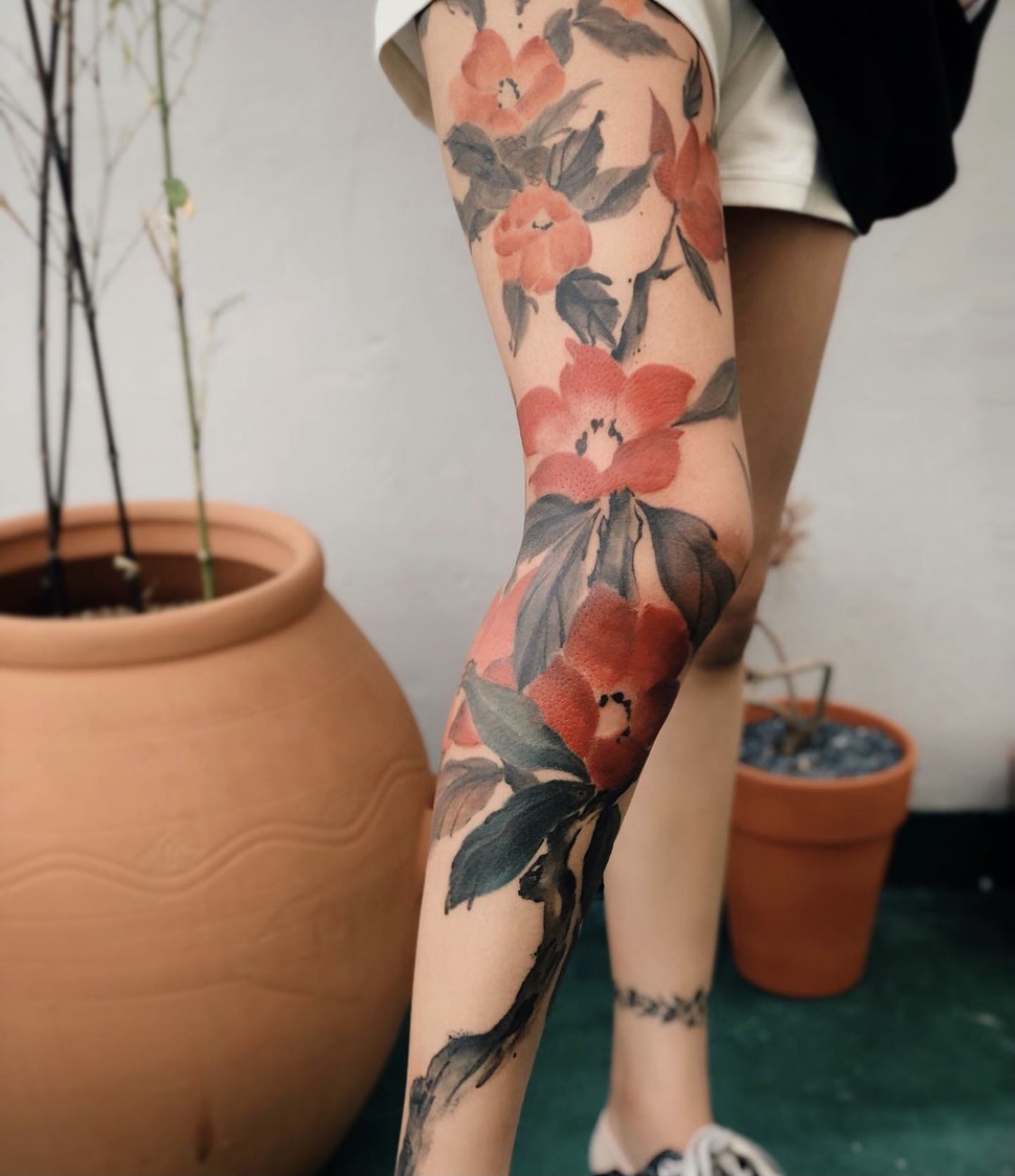 I guess "Brushism Tattoo Studio" in Buncheon (South Korea) is the perfect place for you and to express your art, right?
A crew called Brushism is based in Bucheon, Korea. Our shop artists, including myself, are crew members, and there are a lot of artists who design with oriental subjects. Therefore, we often share information about the design subjects and work techniques even though we are not working on the same genre. Brushism crew hasn't been much known yet, but we're just getting started. We're going to work together and build a great career together!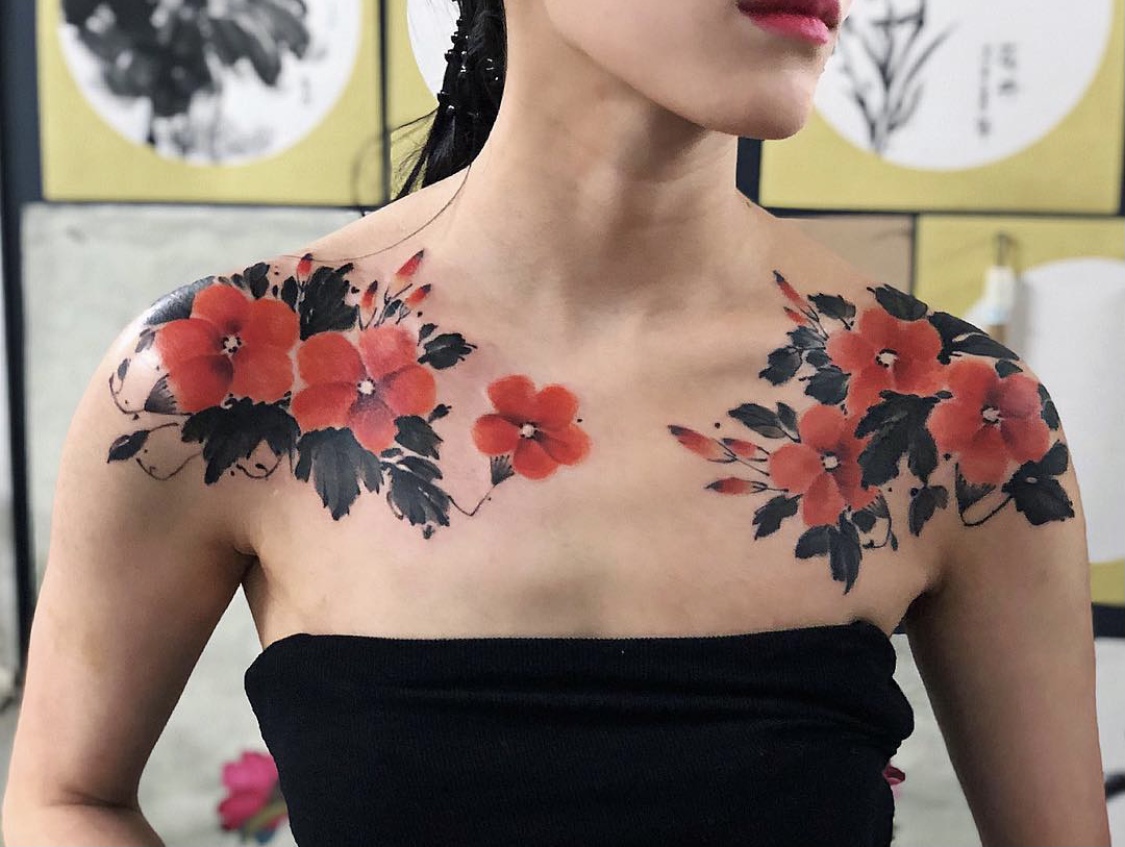 Have you ever travelled to foreign tattoo conventions in the past? Which international tattoo convention would you like to attend when the Covid-19 will be finally over?
I went to the convention in Korea, Vietnam, and Panama City. I won an award at a Korean convention but I've only attended as a special guest artist in the Panama City Convention where I didn't have the opportunity to participate in the competition. I especially remember the Panama City Convention because the organizer was being really kind and supportive.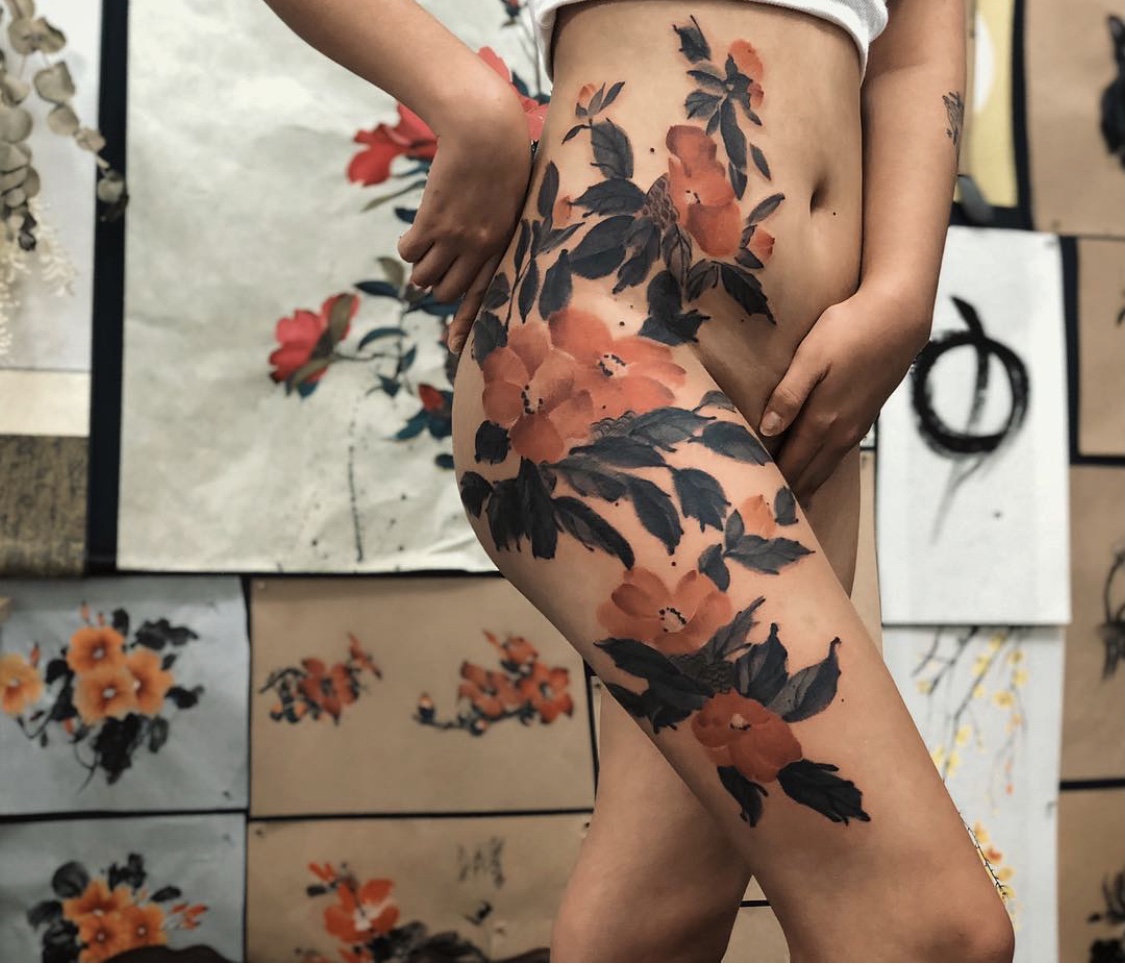 Which international tattoo convention would you like to attend when the Covid-19 will be finally over?
Once the Covid-19 is over, there are so many conventions I want to be part of. I would love to participate in many conventions such as Taiwan, Australia, London and Paris if possible. There are so many things that I can learn from participating at a convention, and I don't want to miss out if I have a chance because I can explore new designs that I have never seen before.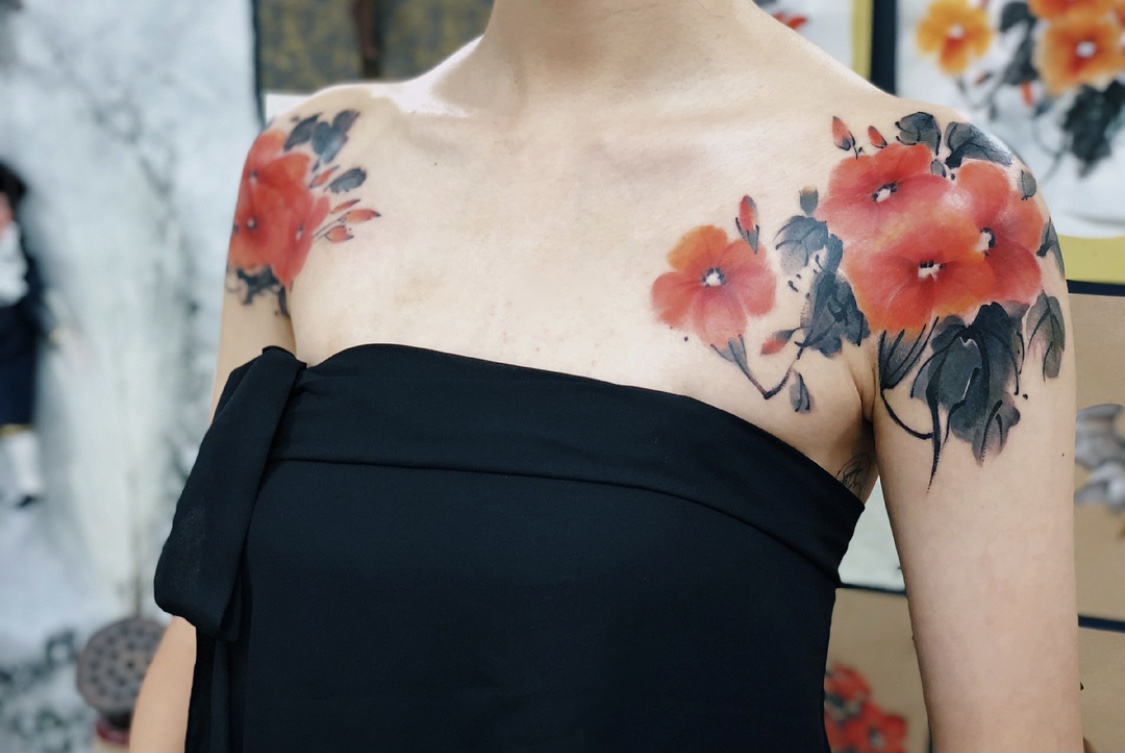 And your last famous words are…?
They're important words. Finally, even though I'm still new to the scene and it hasn't been long since I've worked as a tattooist, I really appreciate that there are many who pay attention to my work and send me so much love and support. I will continue to develop my designs and want to communicate more with the people who love tattoos.