The owner of "New Flame Ink" in Daegu is very close to his colleagues, he considers his "true family". Let's meet him and find out the burning flame of this studio in South Korea.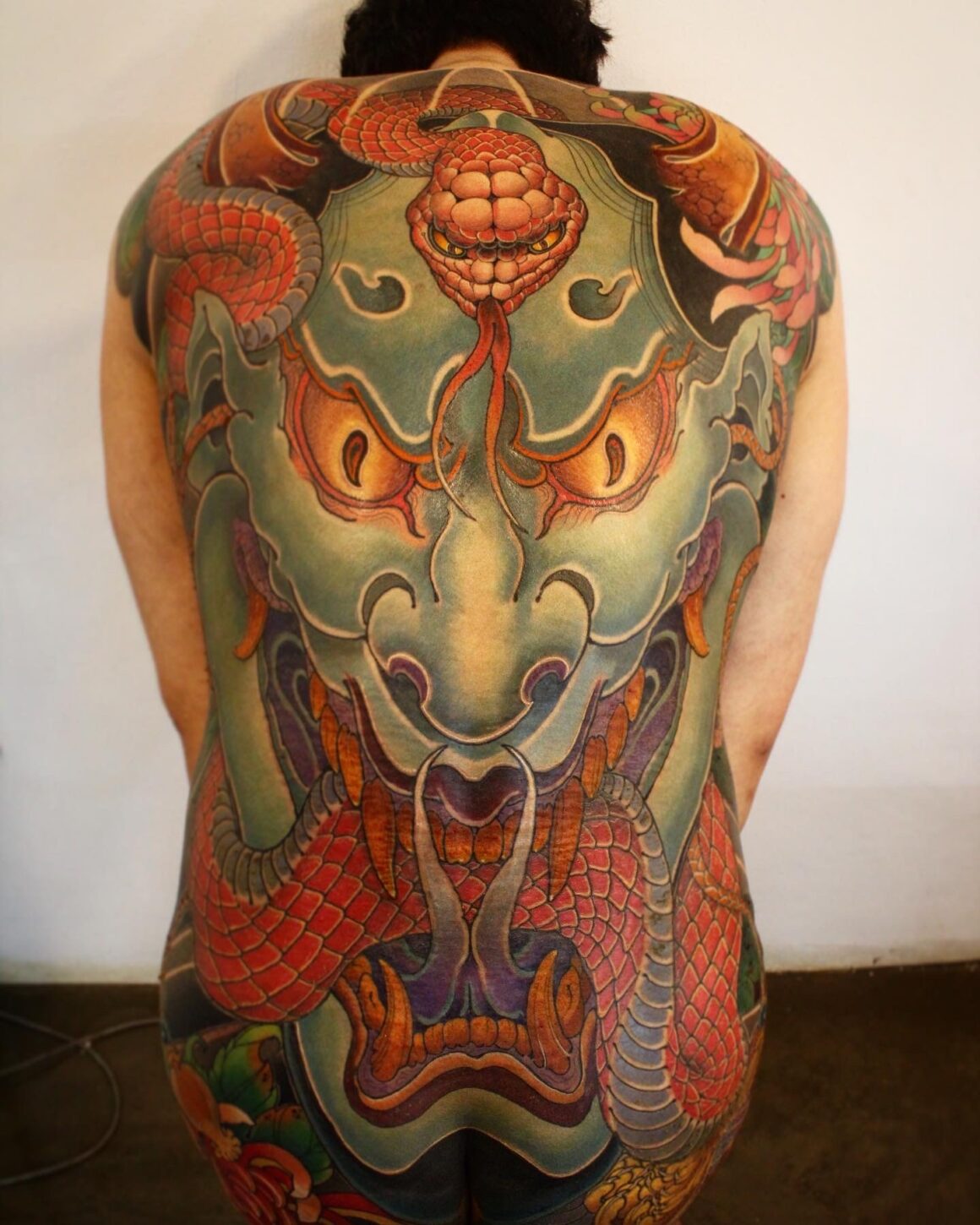 Hi Hocheon, can you tell me something about yourself? How long have you been tattooing?
I'm Hocheon and I'm tattooing New Japanese in South Korea. I'm the boss of "New Flame Ink", located in Daegu and I'm leading the studio with 4 other artists and 3 apprentices. I first started tattooing in 2008 and, until now, it has been 13 years of hard work and love for this awesome job so far.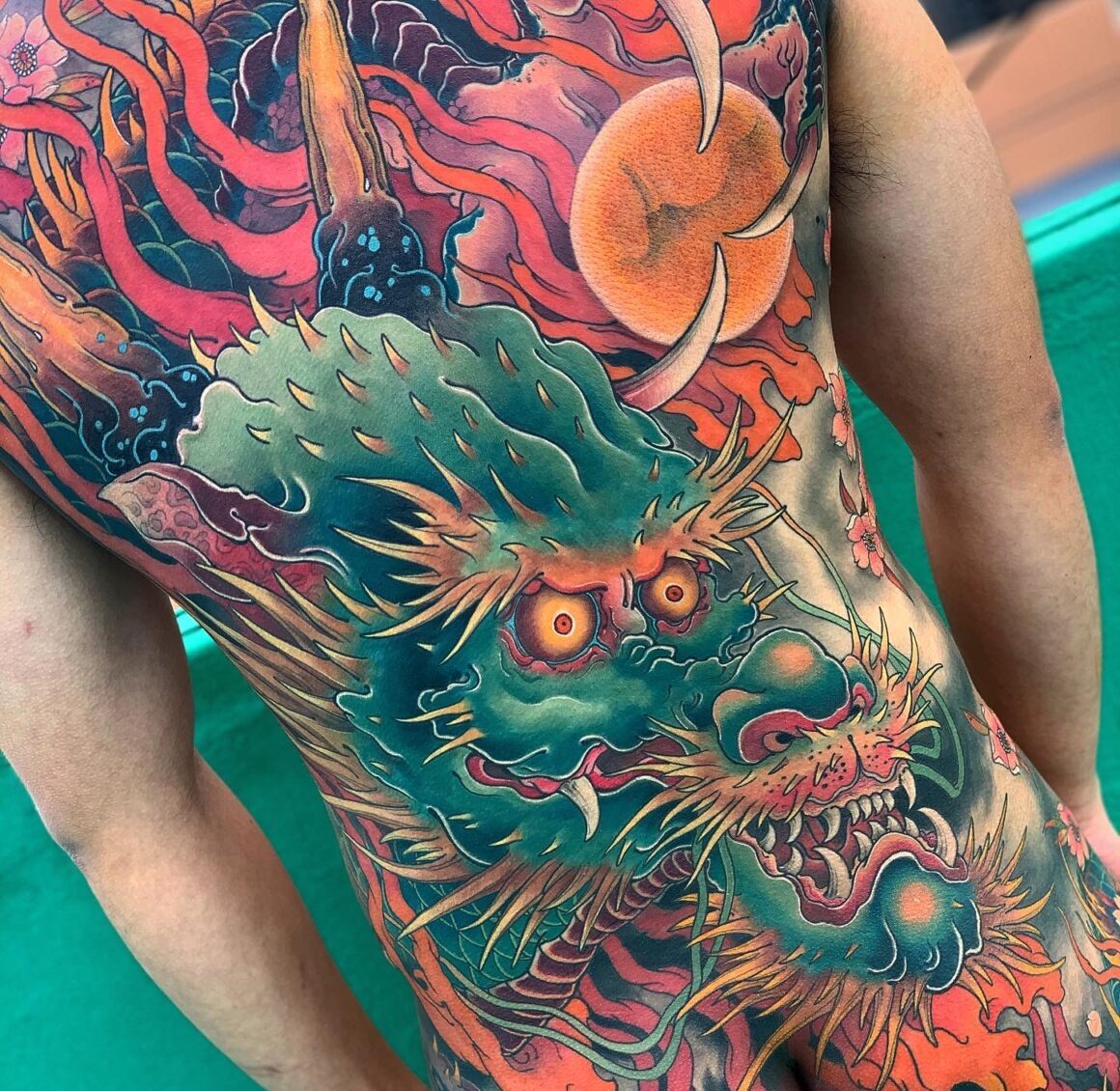 Is your main goal to preserve tradition, through your beautiful oriental subjects and your way of working?
Well when I first started this job, I was more attracted to Japanese Irezumi than to Traditional Irezumi. Tattoos like body suits have the charm of being able to express my painting in a big way, and it was a good opportunity for me – who majored in Western painting – to realize a great deal of painting.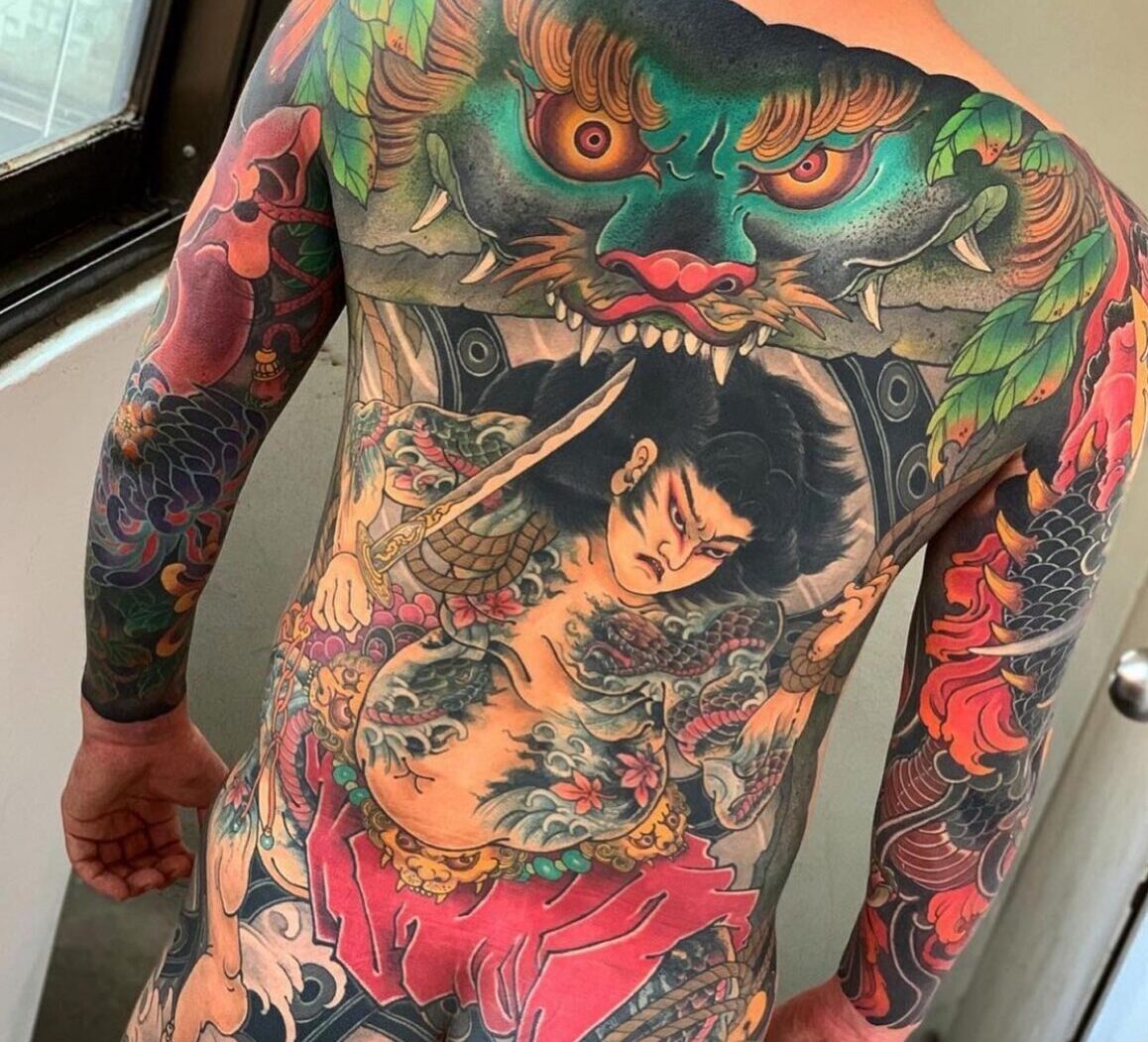 Do you have you a sort of discipline when you're tattooing?
Yes and I had to study Japanese history, because you cannot ignore the rules and the historical evidence to express Irezumi.
There are five principles that I always think about when I try to get a good tattoo: it's Moderation, Repetition, Balance, Unity and Order.
Every time I do it I find it difficult, though I always think about it.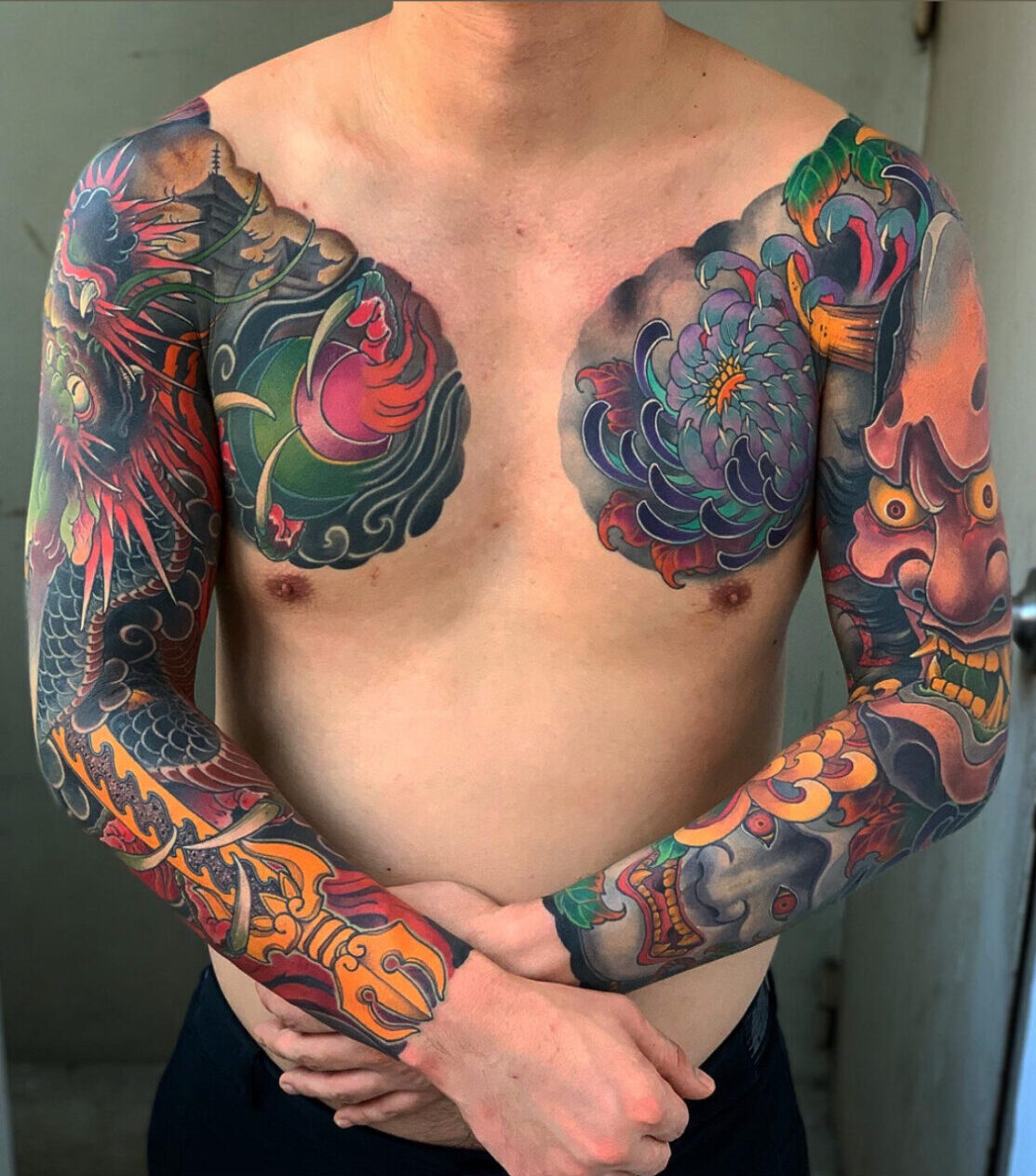 Is it difficult to get in touch with you and get a full back piece or a whole body suit? Are you very busy as an artist?
Not really, it's very easy to get in touch with me by email. I'm always open to consultation and to get in touch with people who are interested in tattoos, despite my busy daily life!
Tell me what kind of studio is "New Flame Ink" in Daegu and what kind of atmosphere do you breathe inside?
Like I said before "New Flame Ink" consists of 5 members, including me: a small number of elite members, who I consider my true family. The meaning of the "New Flame Ink" name is connected to new flame and intense passion, and it's the name made up by my first disciple. I adopted it because I liked the meaning so much.
The studio consists of artists who can perform many styles, including Blackwork, Black&Grey, small tattoos, Neo Traditional as well as New Japanese.
The studio is always bright and it enjoys guest artists.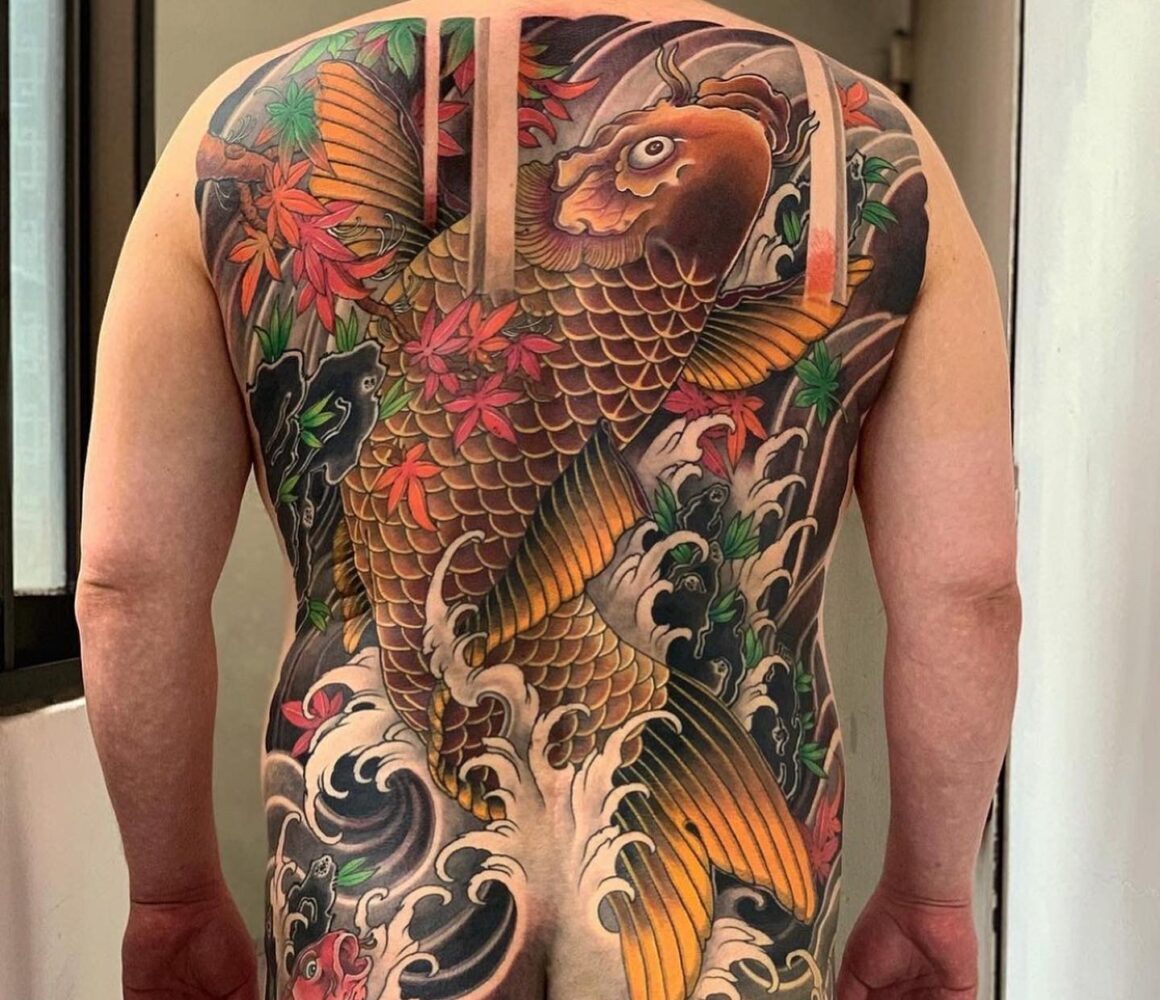 Do you miss international conventions or do you prefer tattooing in the relaxed atmosphere of your South Korea?
It's good to work in a studio, but I also like attending international tattoo conventions. I don't like competition however. I think a convention is a place where people can make various connections, exchanging new information and – very important – studying a lot!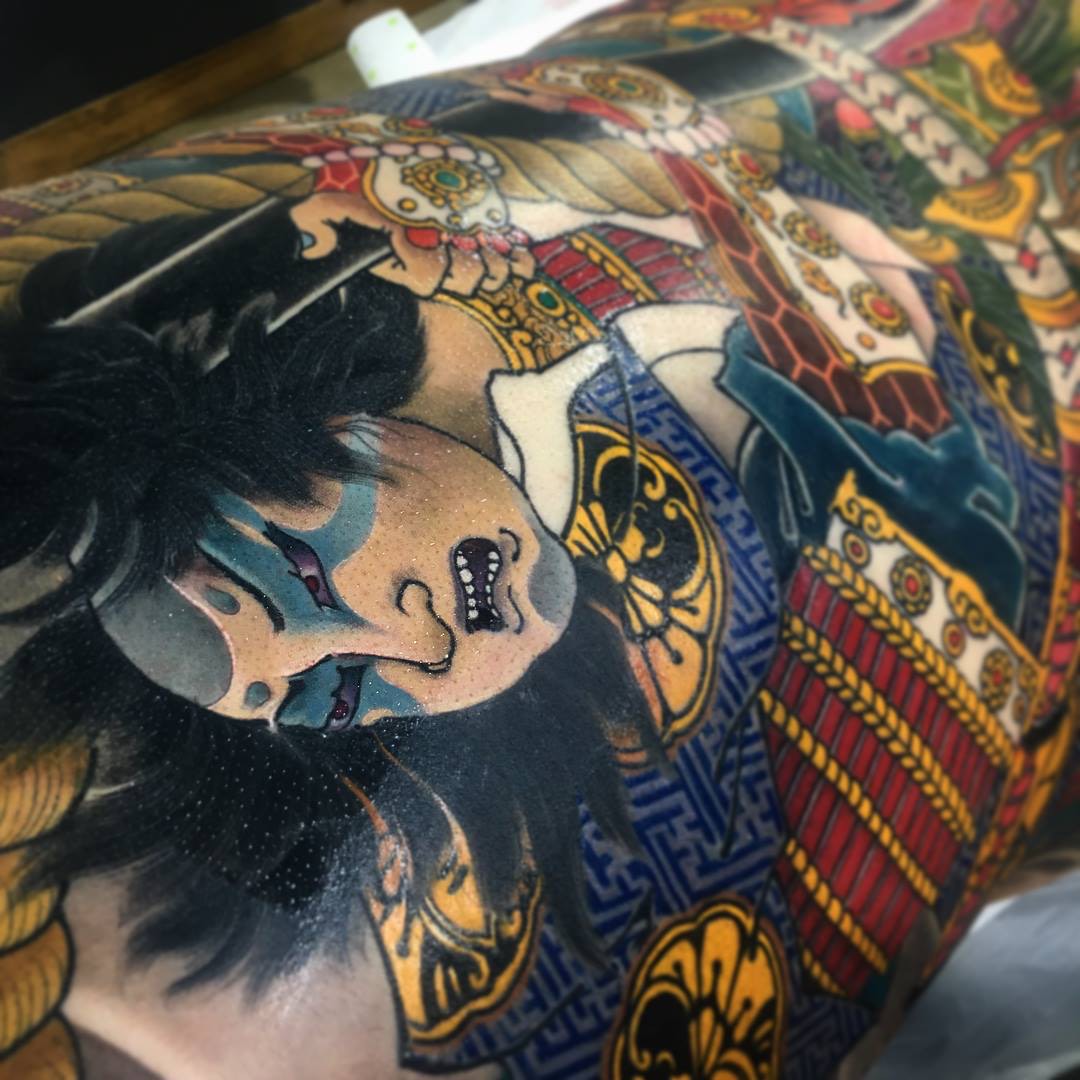 Last question: if I asked you now to make a wish, what would you say to me?
Recently, tattooing has become legal in Japan. There are many artists in South Korea who have high technique hand skills and a really good mind, but unfortunately tattoo culture has not been legalized so far.
I hope a new tattoo convention will open in South Korea soon and all artists can enjoy it without any restrictions.
Freedom is always the best way of doing things.