We talked to this artist who works at Yueyang's "New Assassin" and discovered a philosophical approach to his work that blends innovation and dark elements.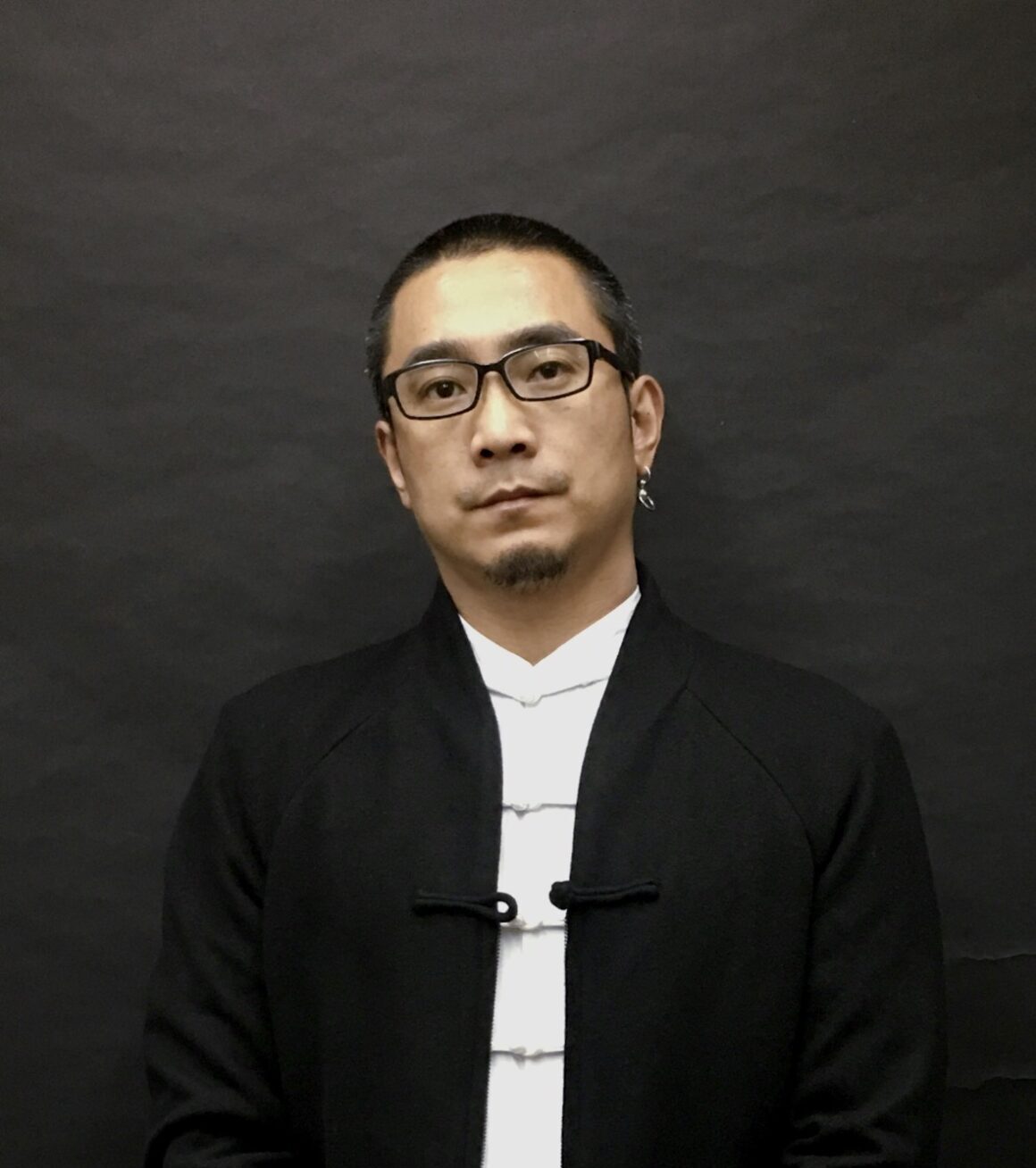 Tell me a little bit about your tattooing career: when did you discover that tattooing would become your life?
Well, I started my career in the tattoo industry in 2003. I like painting and seal cutting very much. Although I never studied or practiced painting professionally, I became a tattoo artist in the beginning because of my passion.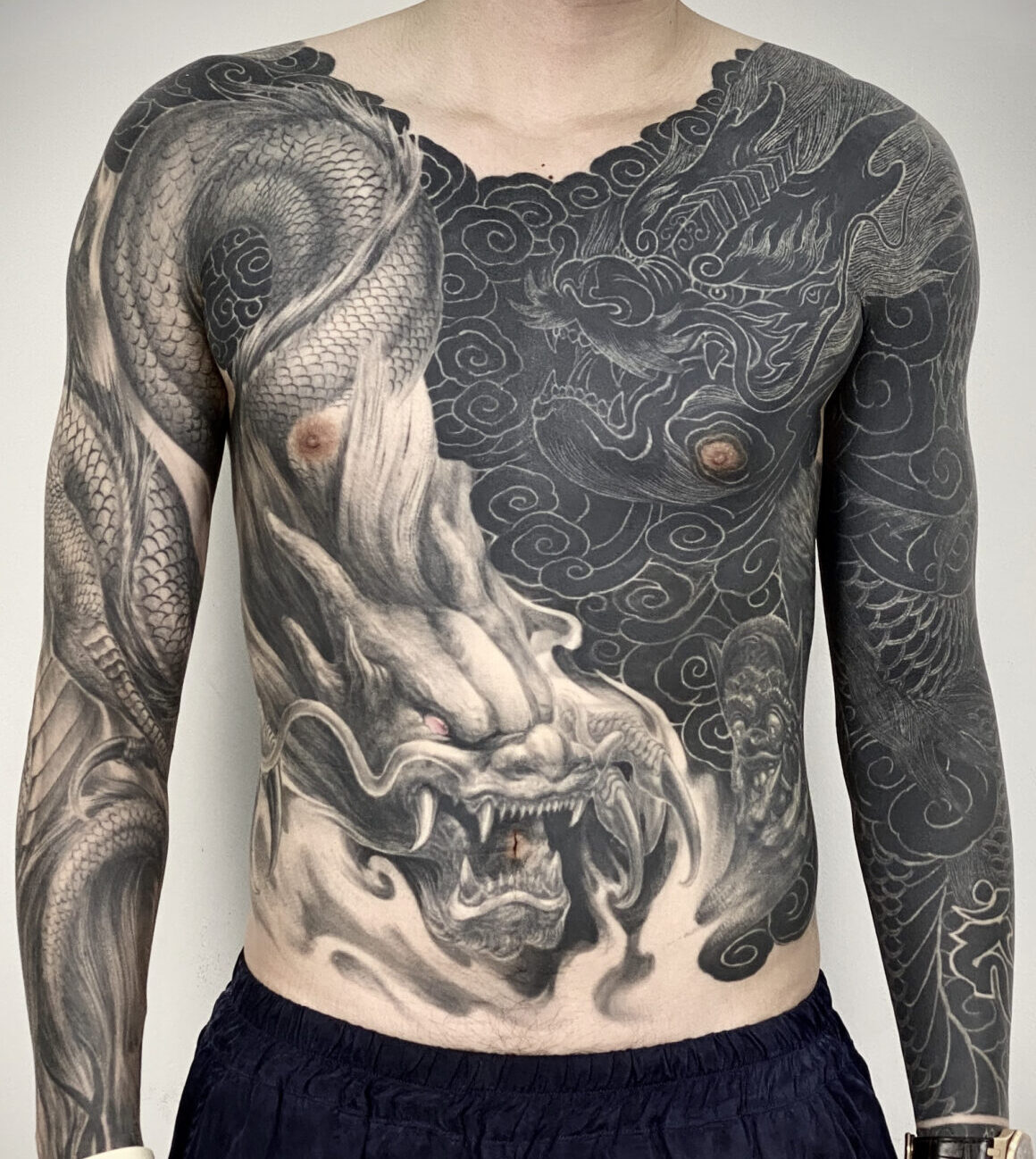 Have you ever given yourself a professional deadline?
At that time, I set a goal that I would spend five years exploring and experimenting, and if I didn't reach the level I wanted within five years, I might switch to another career! After five years of doing this job, I found that I still liked this job very much, and I also gained a lot in the process.
Tattooing is also very rich, which is worth my lifelong exploration, and I have been sticking to it until today.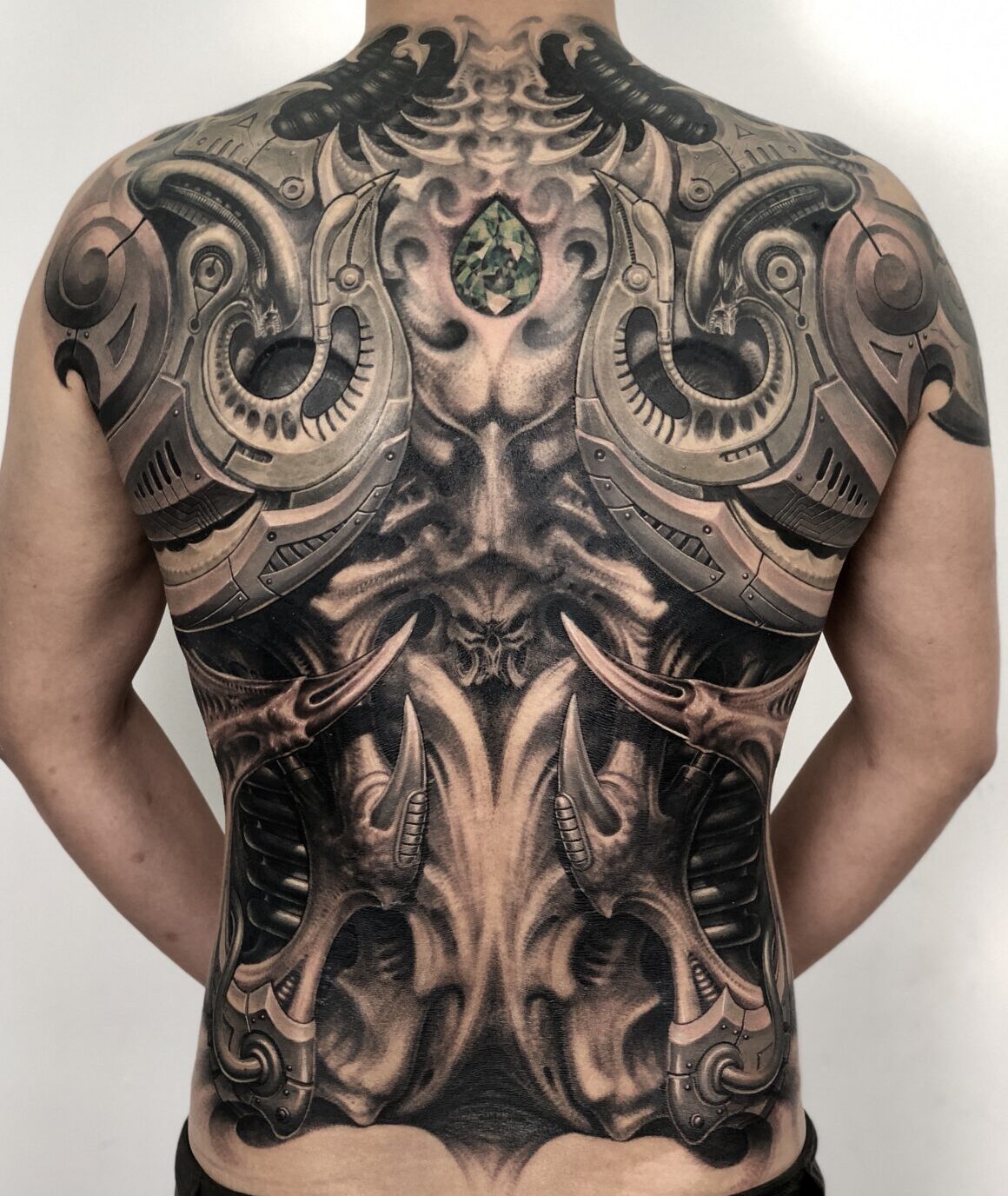 I think your art is not about the tradition of Eastern iconography, but about its evolution. Do you agree with me?
Yeah! In fact, my style isn't the result of deliberately creating and pursuing, but more my preference for the way of picture expression, my personality, some Oriental culture, including the environment and so on. All these factors are gradually integrated, which is more like a natural process.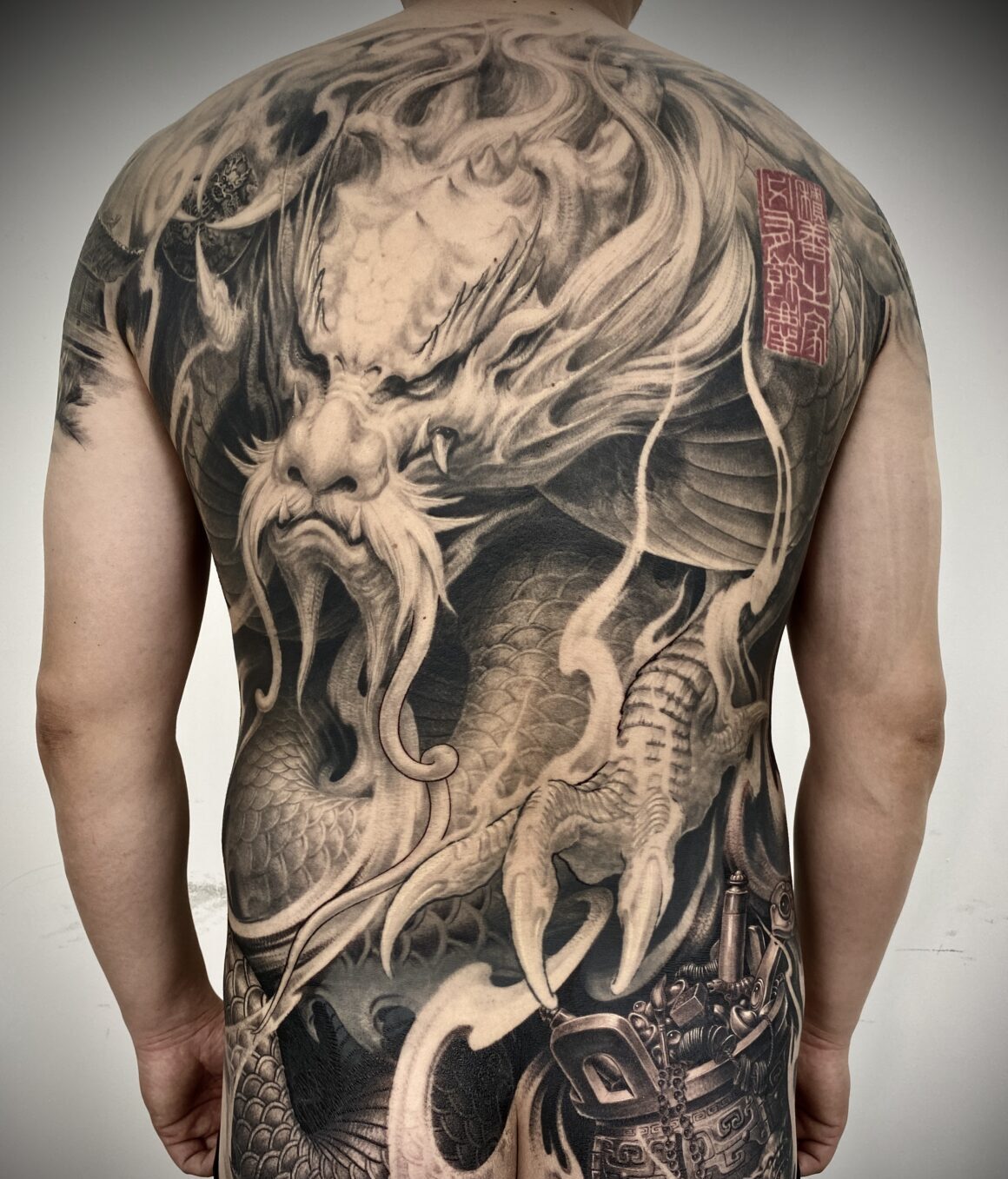 Do you think a horror vision, a dark way of portraying, has influenced the features of the subjects you draw?
My teacher Andy Shou influenced me a lot on my understanding of tattoos. Tattoo itself has a kind of fright power, which brings people a primitive sense of power, which is actually what we fear and lack. We hope to attach this power to ourselves through tattoo. So tattoos naturally have this dark, scary feel to them.
In fact, it's because of our own lack of such power that we have such a unique love for tattoos. This is what tattoos are originally like. Therefore, when I express them, I will naturally strive in this direction, or let tattoos have such a visual feeling.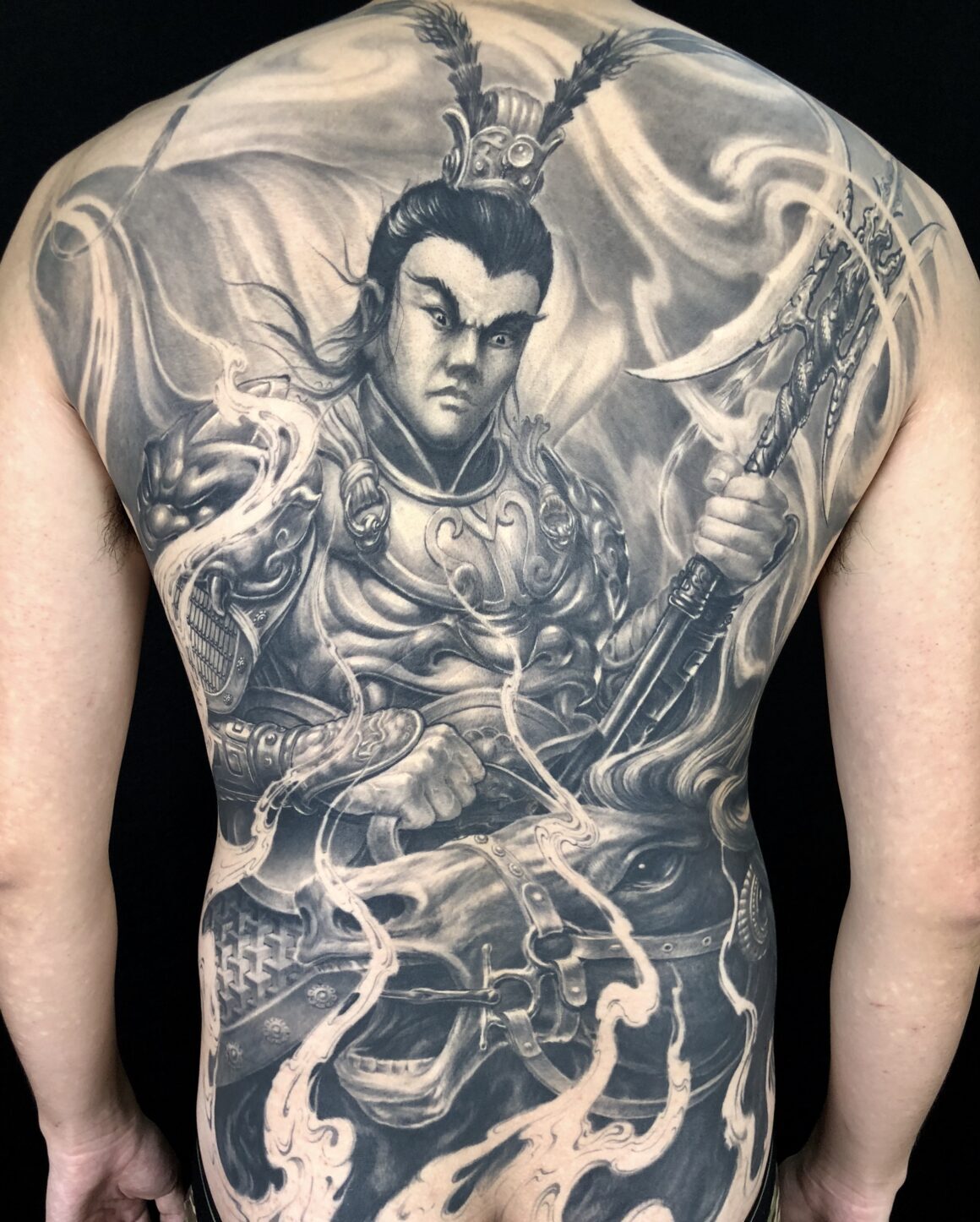 How important is time in your business? Does it take weeks or even months to conceive one of your works?
Time is very important to me. I never draw manuscripts in advance. My works are usually completed consecutively. For example, for a full back work, I usually finish it in 15-20 days of consecutive work.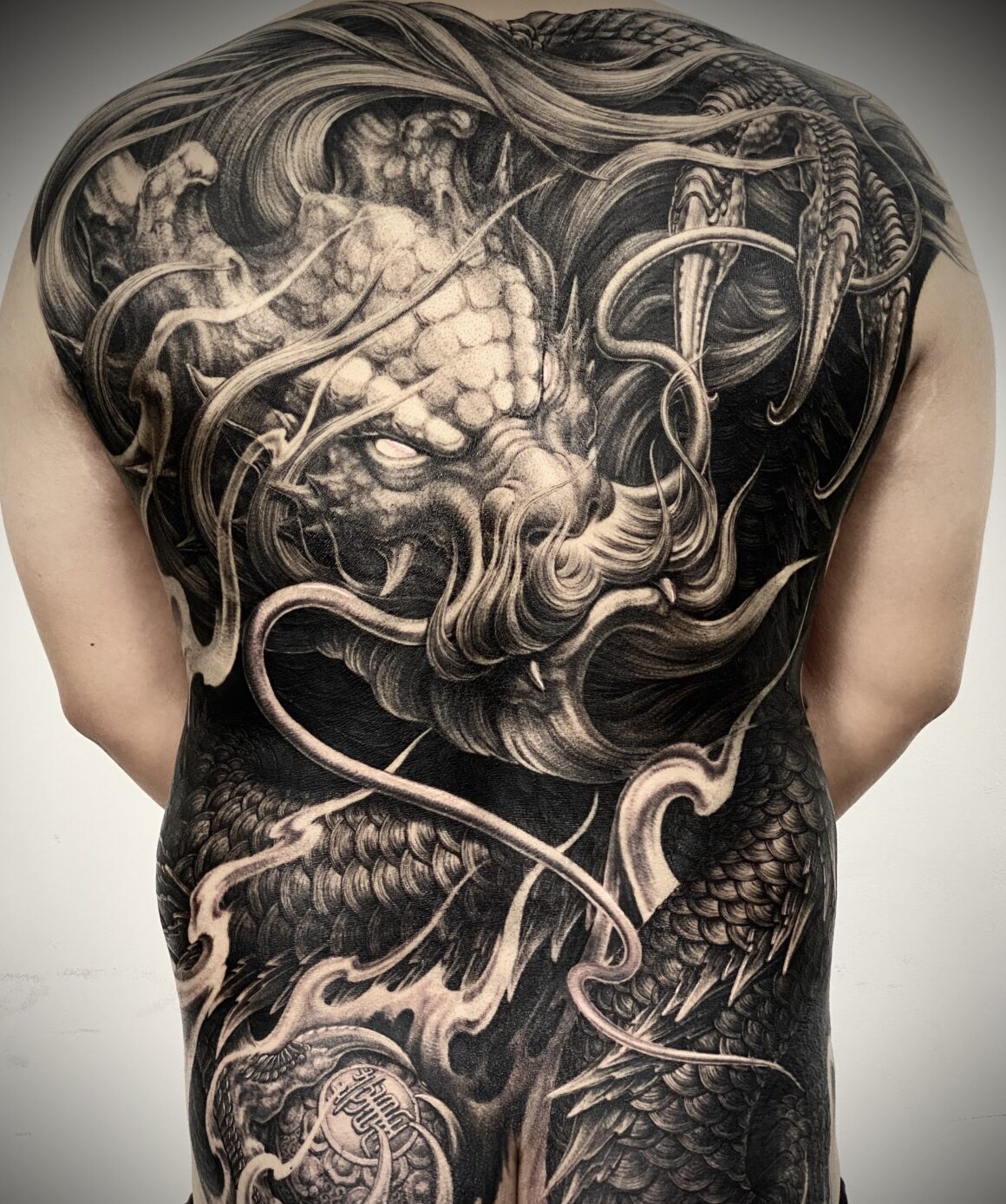 I know you have a lot of respect for your clientele, right?
For me, each work is a kind of cooperation, in which I communicate with the guests and then create together.
It's not my own thinking or imagination and creation – the work is created by me and the guest together.
As for tattoos, every client has his or her own ideas, but they can't express themselves. I will try to understand their ideas and finally show them in a way that I am good at. This process is very exciting. What will each work look like in the end, which we could not imagine and determine at the beginning of creation.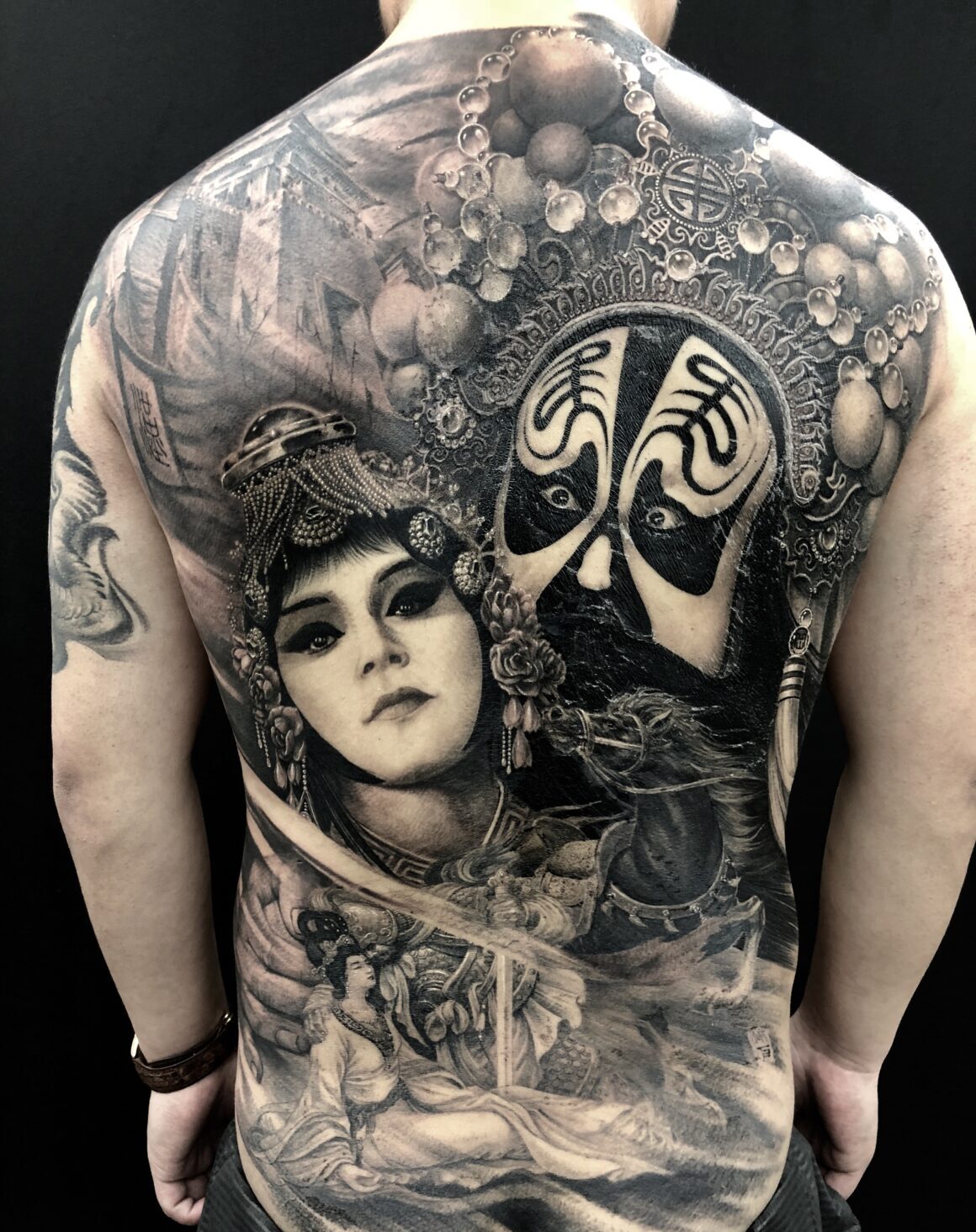 What does "creation" mean to you?
Well, in the process of creation, there are also some influences and inspirations from various aspects. Works are more like fate and nature and – just like each of our lives – there is never a definite outcome, but we move forward.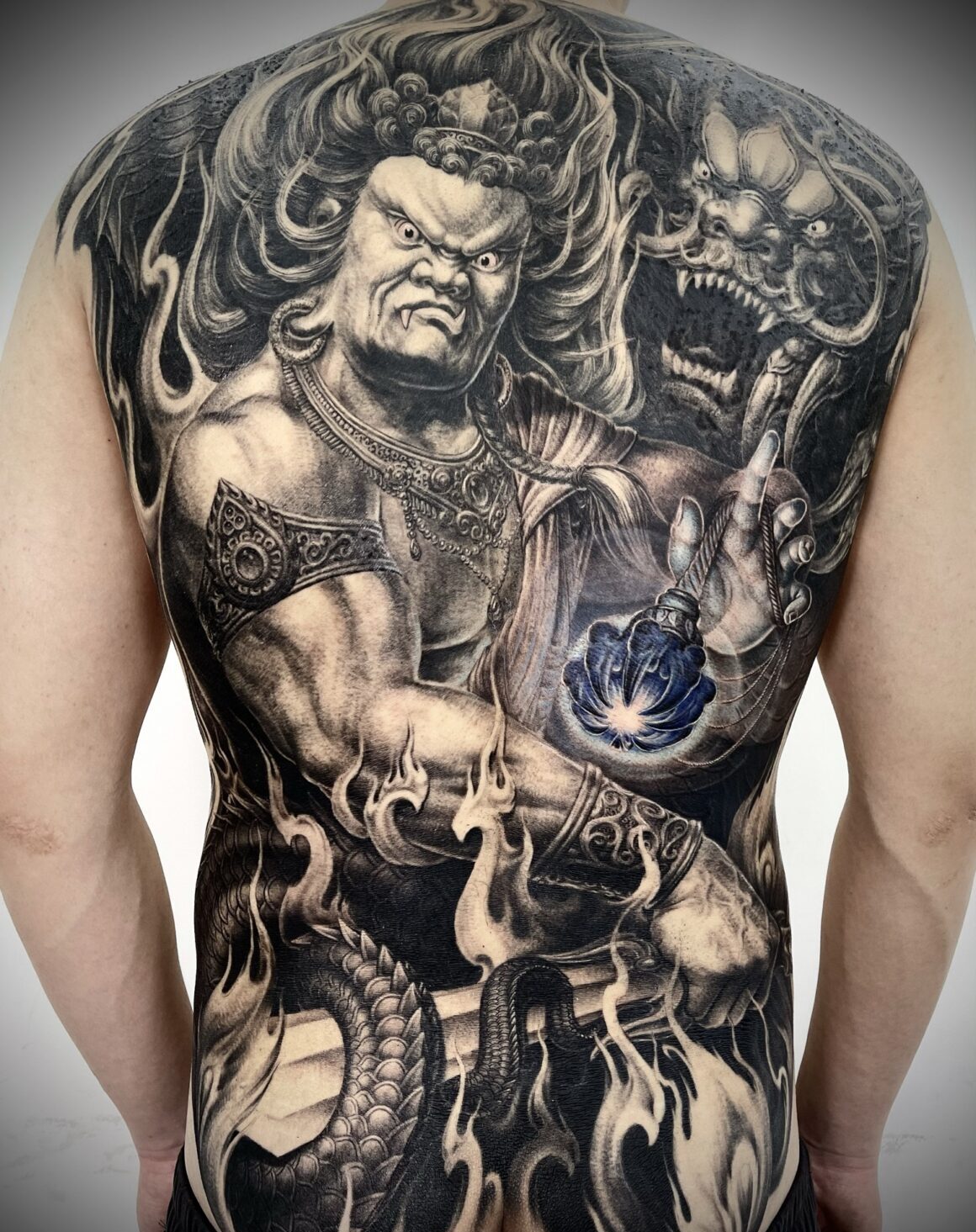 Last question: why is the studio you work at, "New Assassin" in Yueyang, called like that? Who would be the "assassin"?
It's a very interesting name! "Assassin" in the Chinese culture, it's a kind of ancient Chinese chivalry, or a kind of warrior. In ancient China, the initials of tattoo are the same as the initials of assassin, which in Chinese translation also means "piercing". So in Chinese, an assassin can also be someone who tattoos other people. It's more like a nickname and a net-name, because we are in a new era, so I added a new character in front of it.