The skull is the protagonist of an exhibition running until mid-December in New York at the Sena Tattoo. 22 artists and tattoo artists engaged themselves in this iconic image so important and loved in tattoo art.
It is a rare opportunity to see original works by artists from America, Europe, and Japan and in this short article we'll make a virtual tour to check out their own personal interpretations of this subject.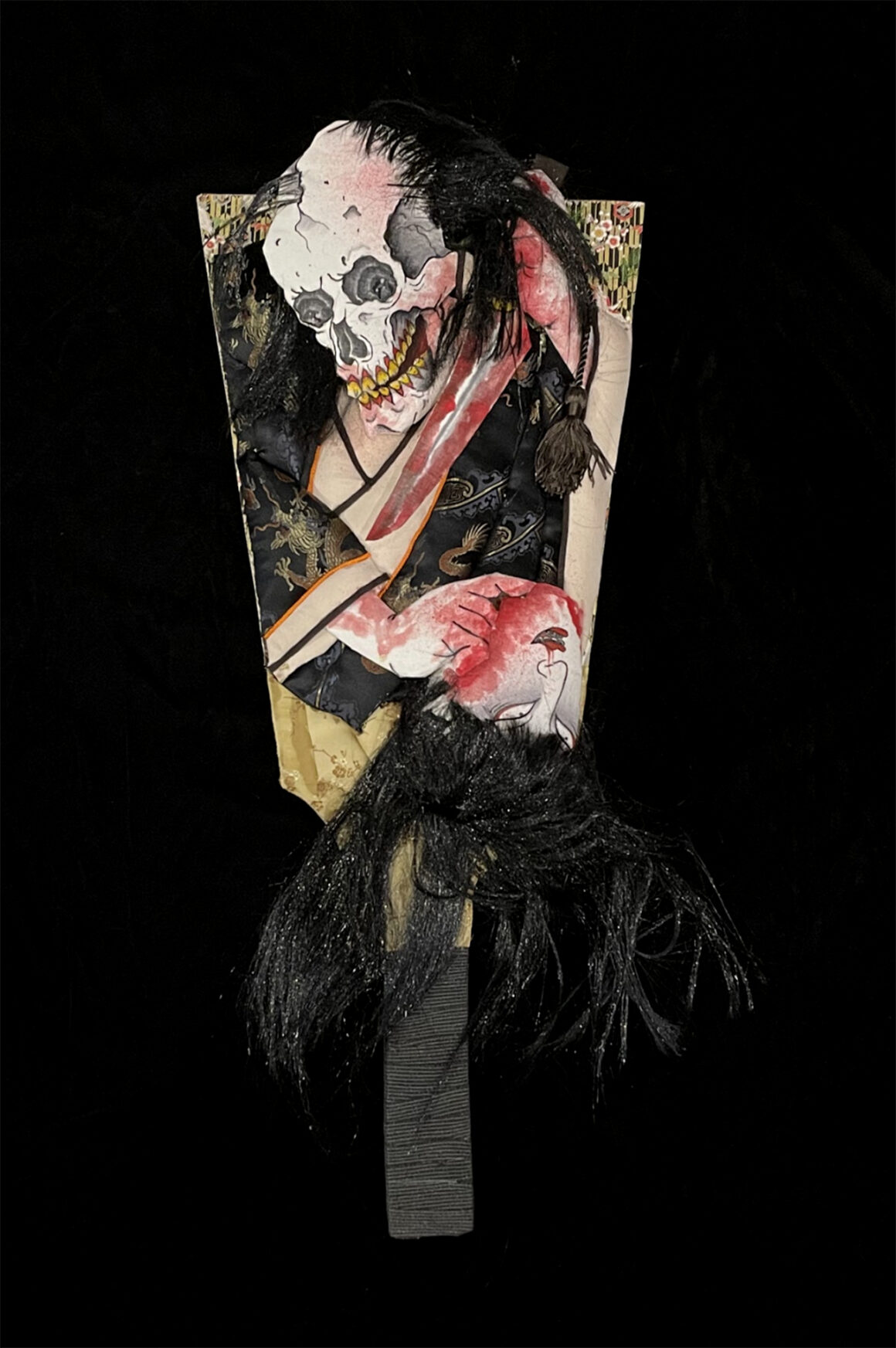 Alexander Heir (NYC) created a painting titled Urban Madman in which a human face reveals a mechanical skull that appears to emerge from a minefield. The skull is similar to a tamagoci / Yokai in the interpretation of Horimatsu, in the drawing by Horimomo it joins a serpent in a mix of Japanese traditional but with pop colors.
Synapse makes two smiling flowers sprout from the eyes of the skeleton and Jimmy makes an installation in which the skull / geisha is on a shovel with a hanging head.
The powerful trait of Jondix in his interpretation of the skull that looks like a planet taking shape is unmistakable. Joe Chatt presents an irreverent skull tainted with the image of a Japanese demon. The statue of the Tibetan skull of Keji is very powerful. Kiku makes a composition of small white skulls on a black and white checkerboard background. Mario Espolaor creates a composition of new school cartoon skulls; an amusing interpretation of Paulo Benevides' policeman skul.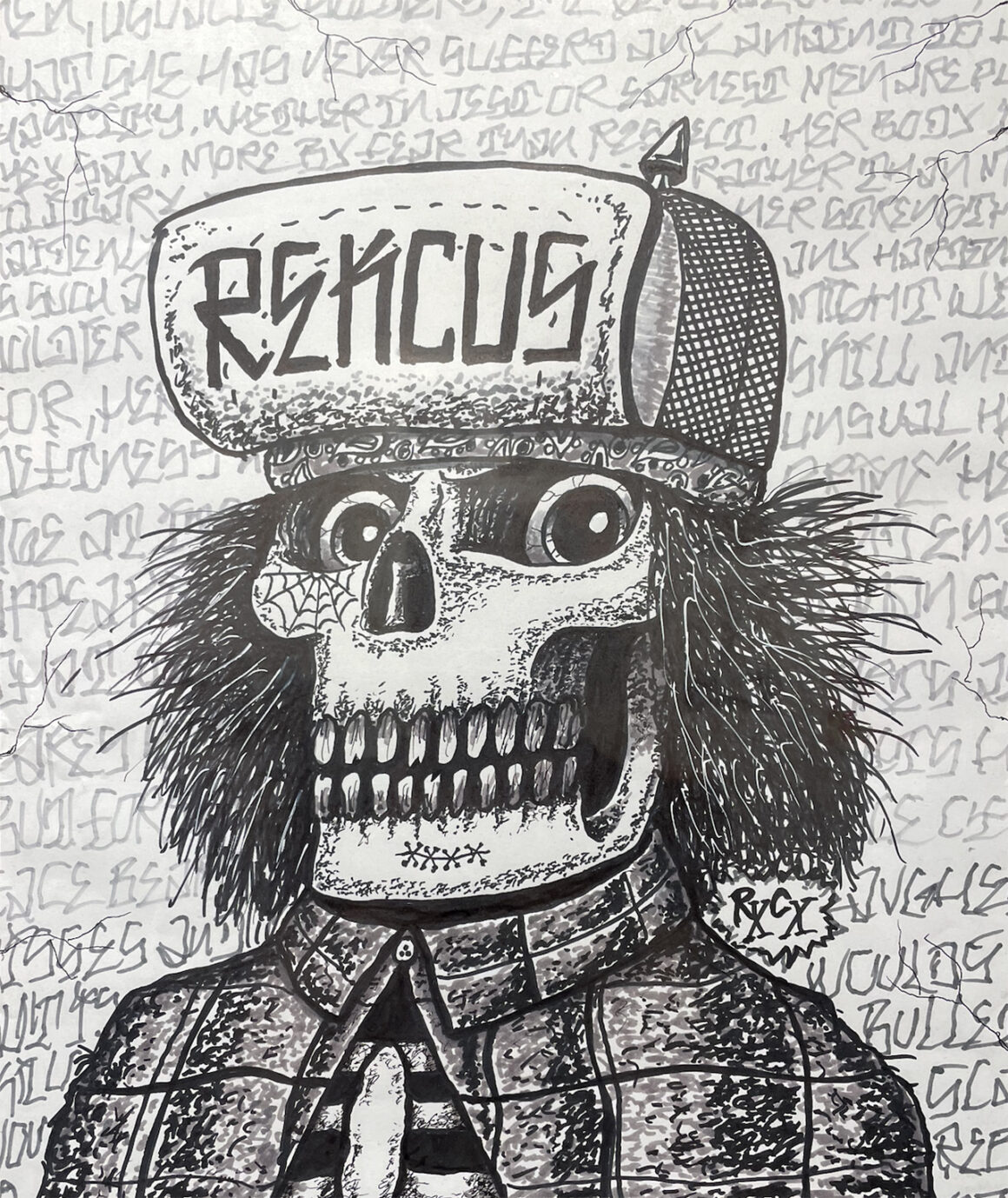 Rene Soto ties the skull to the religious icon of the Virgin Mary. The pure skull in its essence is presented by RG, Ric Clayton makes it a cartoon character. Rocky Lee makes a composition of skulls with a Japanese background, Scold Johei combines it with an octopus that envelops him.
"Fear is all you know" is the title that Jean Valnoir Simoulin gives to his drawing that seems taken from an Old medieval book, Graham Beech uses it in the center of his painting as a generator of the cloud that surrounds it, and Rodrigo Canteras puts it in the center of a cobweb.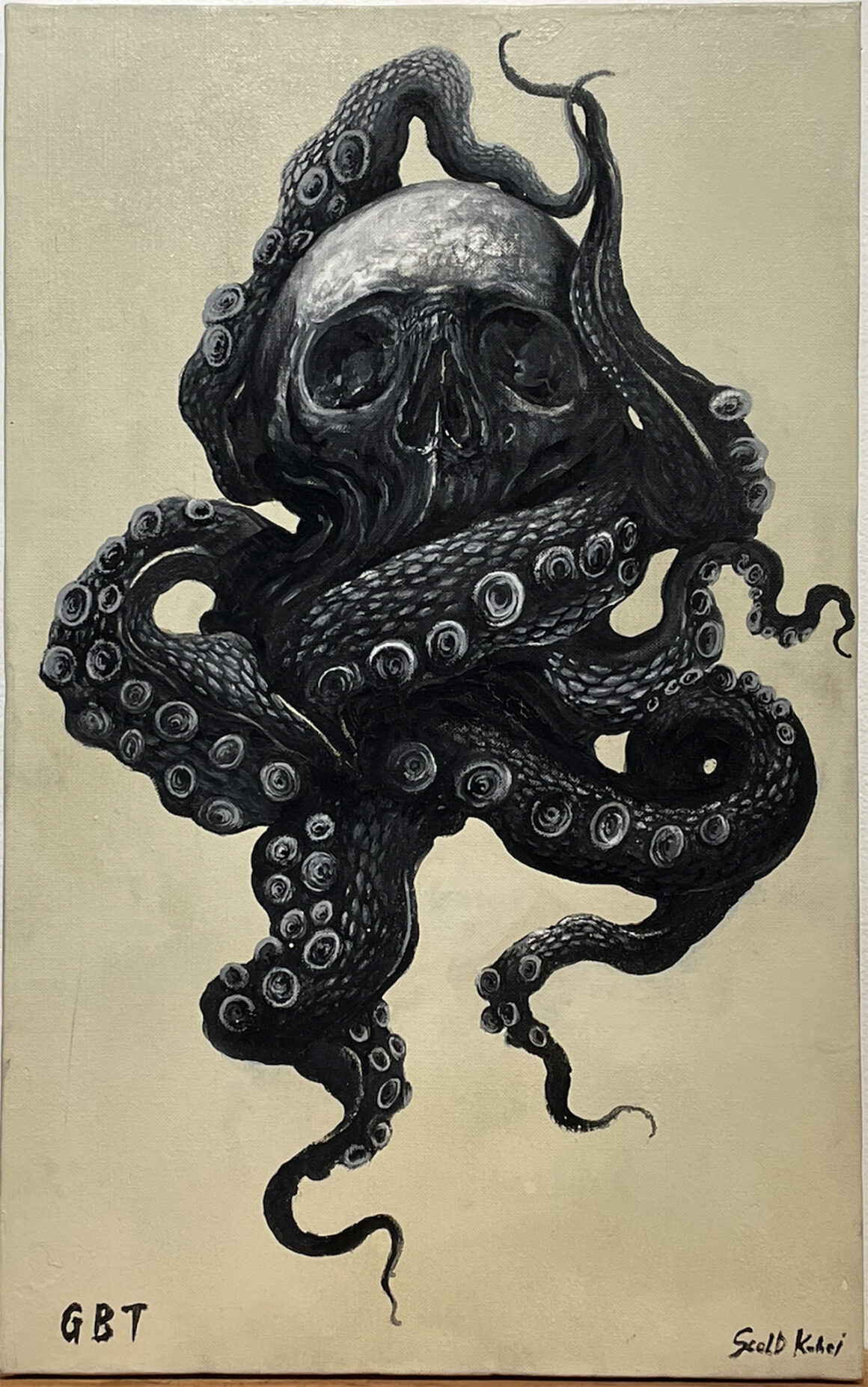 Joe Chatt makes him emerge as in a photographic negative with a horror punk image, Alphabrain makes him emerge from a body in which muscles and organs seem to melt to bring out a robotic body.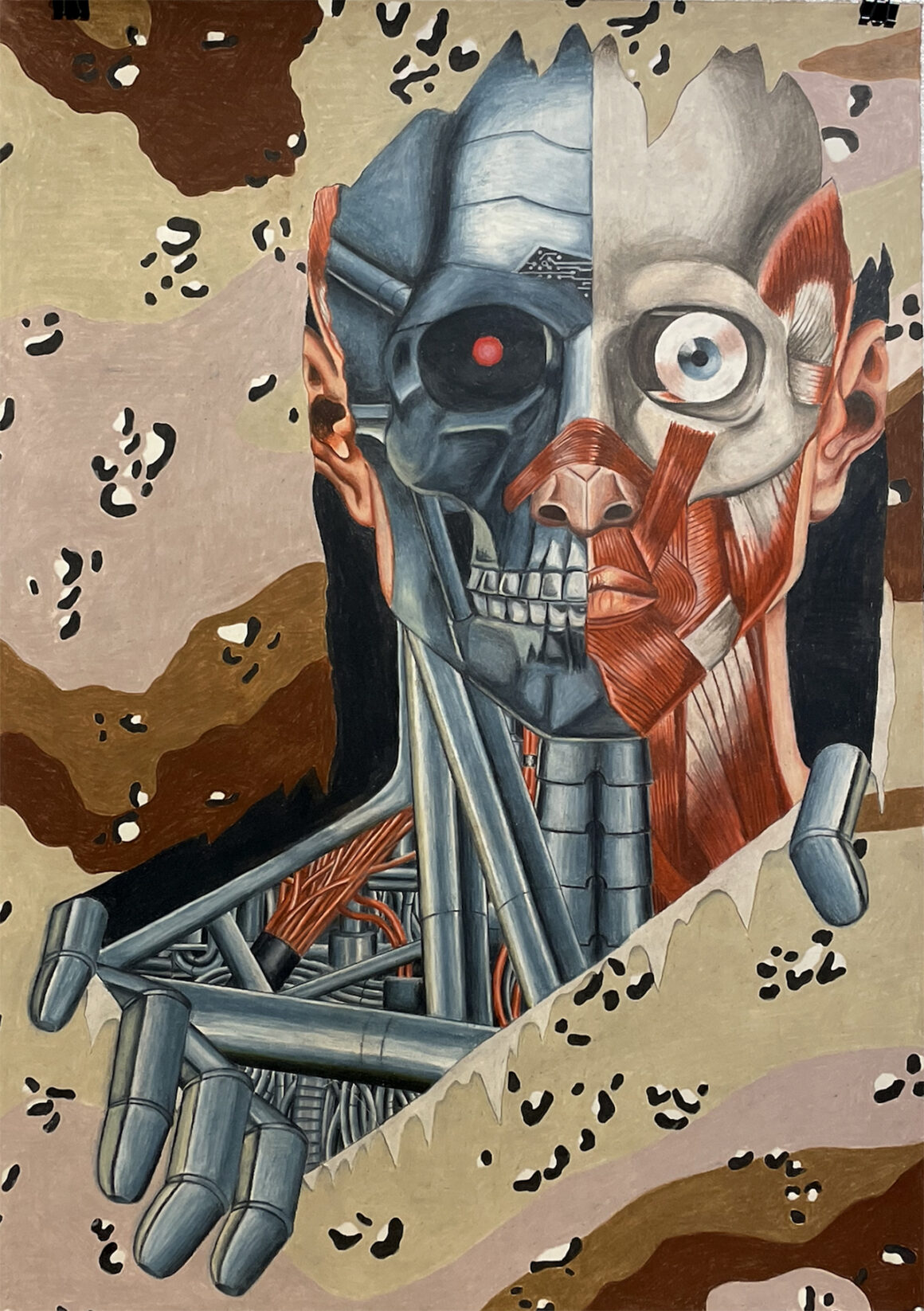 Chris Garver makes it a vase that for the colors recalls the ancient Chinese porcelain, white the background and blue the skull, which seems to slide on the surface like a ball, which he decorated with lateral flames.
sGANBATTE "GxBxT," the Japanese equivalent of PMA, is an artist collaboration and lifestyle brand that is rooted in NYC underground street culture. GxBxT started as an idea from within the walls of Invisible NYC and grew into a fully-fledged brand as artists such as Chris Garver, Horizakura, Lango Oliveira, Kiku, Horitomo, Koji Ichimaru, and various other artists from around the world started to contribute artworks and collaborate with the brand.
GxBxT started to expand outside the tattoo community and began to collaborate with brands such as Have a Good Time (NYC & Japan) and Koner Gallery (Japan) and others.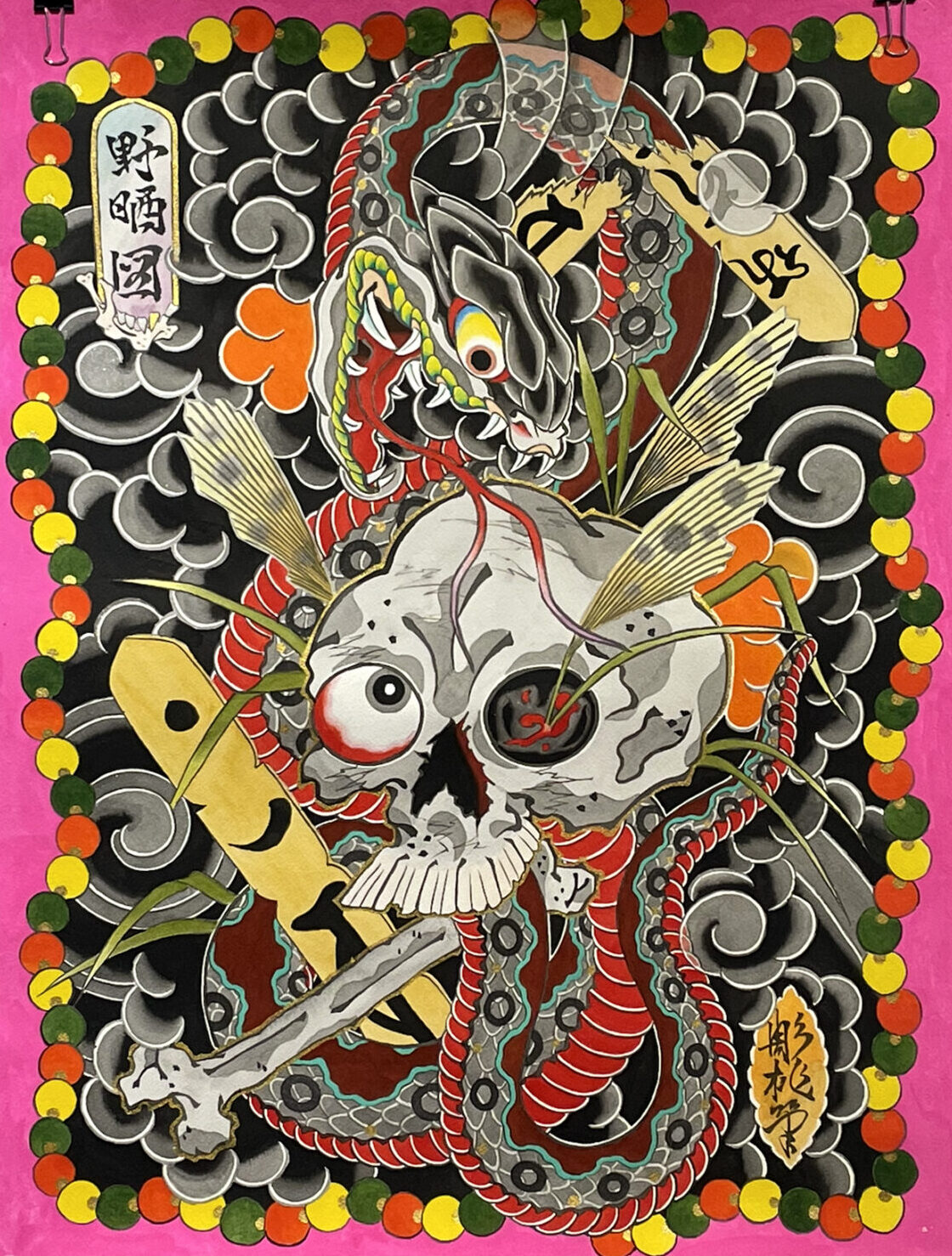 The brand continues to expand and hosts art shows, music festivals, skate events, and pop-up stores throughout New York City with a variety of different artists both from and outside the tattoo world.