We are in Brooklyn on Greenpoint Avenue. We are here for Tattoo Life to visit a great, private, tattoo studio, Good Luck NYC, and to meet his incredible team composed by Kiku Punk, Henbo, Lango Oliveira, Regino Gonzales, Justin Weatherhotz, Kris Magnotti, Simone Sorbi, Kati Vaughn.
You open a door on the first floor in one of those typical Brooklyn houses – narrow stairs, a little landing with a floor of old wooden planks and red brick walls – and it's another world entirely: a large window looking out over a rooftop terrace with big tables and wooden benches where you can catch some New York rays.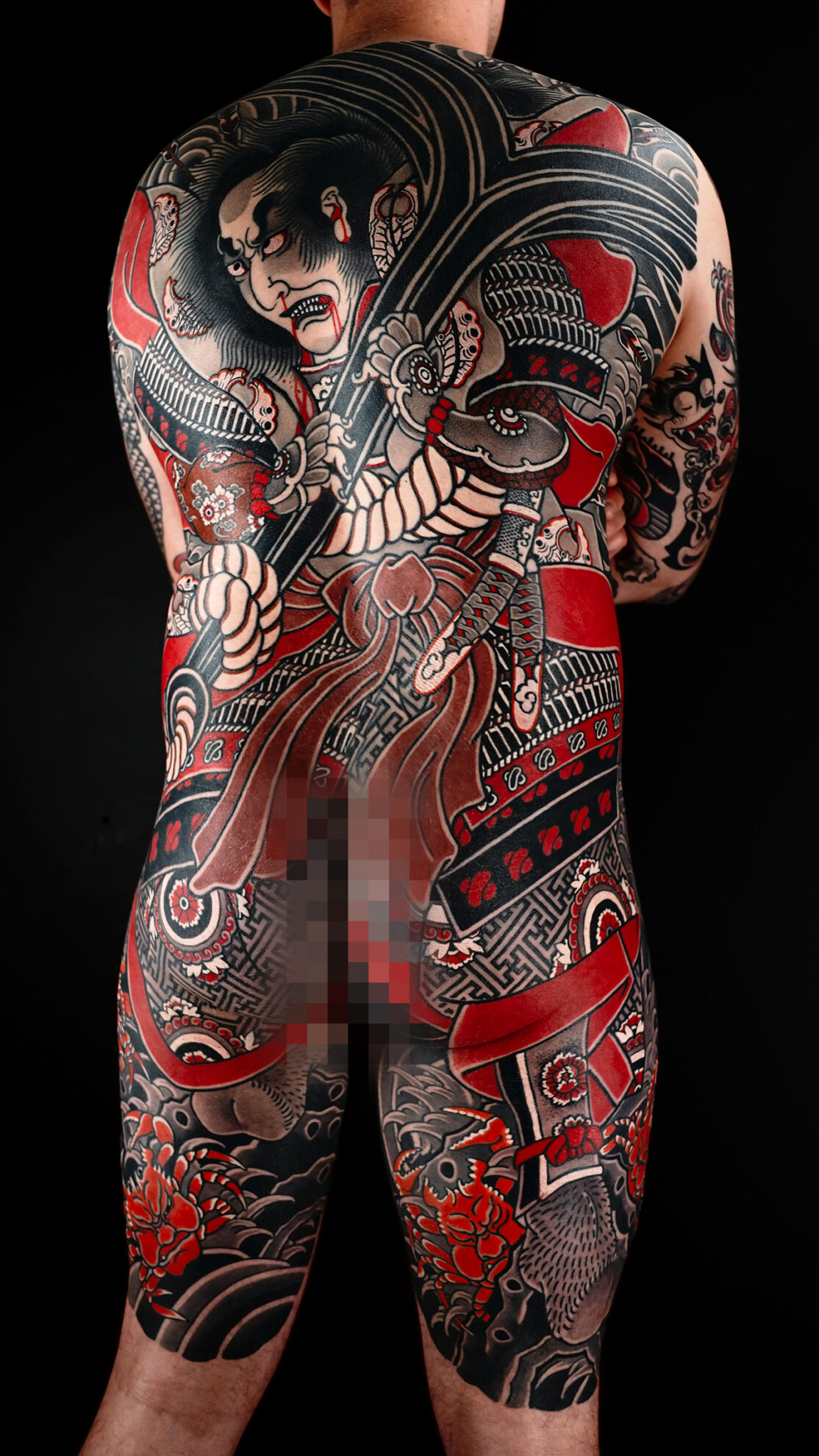 And inside, a lounge where you wait your turn for your appointment with a vintage couch covered in worn red leather, spacious rooms with white walls.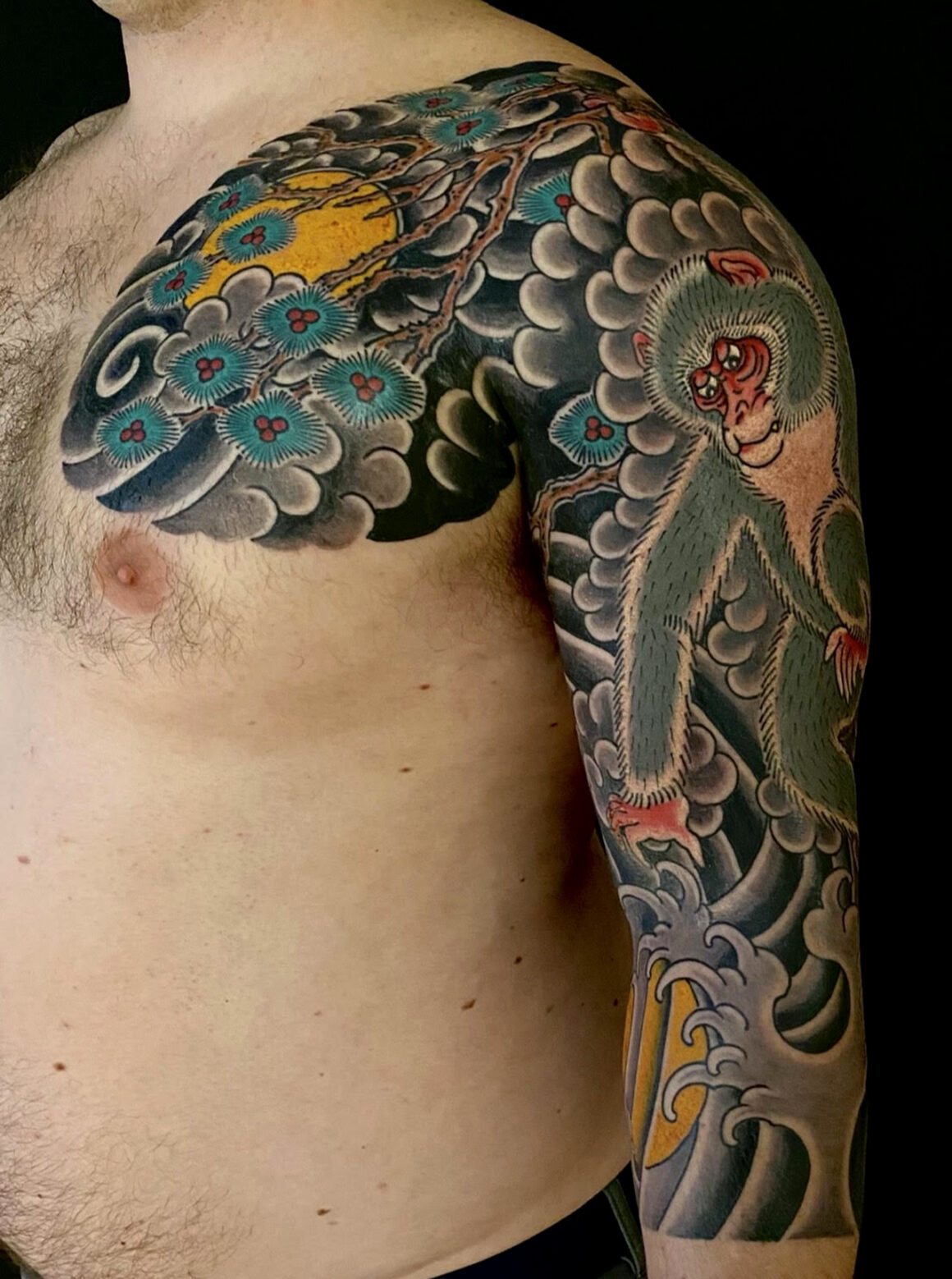 "Clients come here for custom tattoos by appointment, and each artist has their own clientele. But walk ins are welcome too and a visit is something we would recommend to any lovers of tattoo inspired by the Japanese and Oriental tradition" says Kiku, owner of the shop together with Henbo.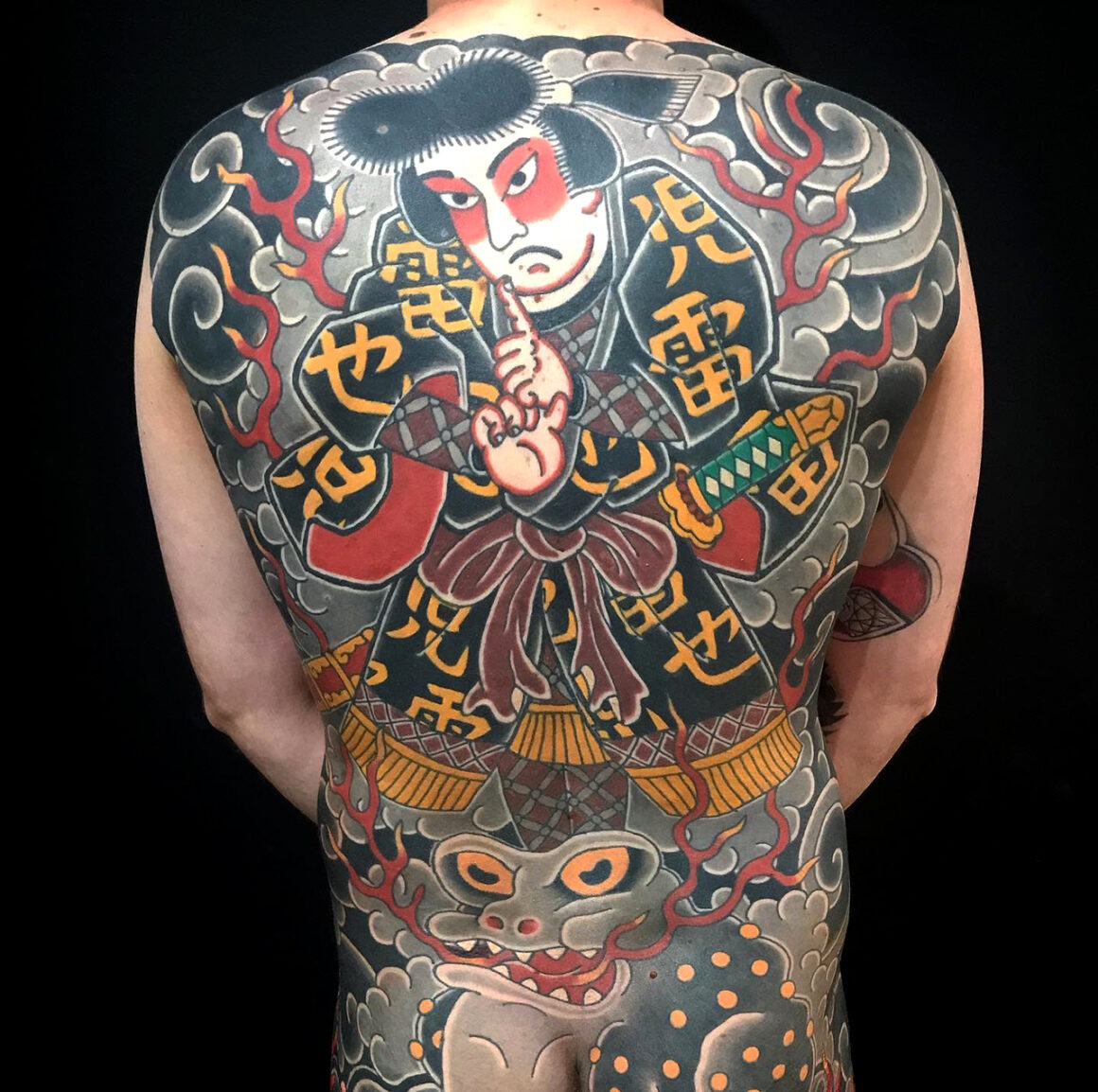 Kiku (Punk), shows us round the studio in his trademark hat and easy smile. His "wabisabi traditional Japanese style" is all over the skin of the client waiting for him at his work station joking with the others and is reflected on the walls, drawings and paintings.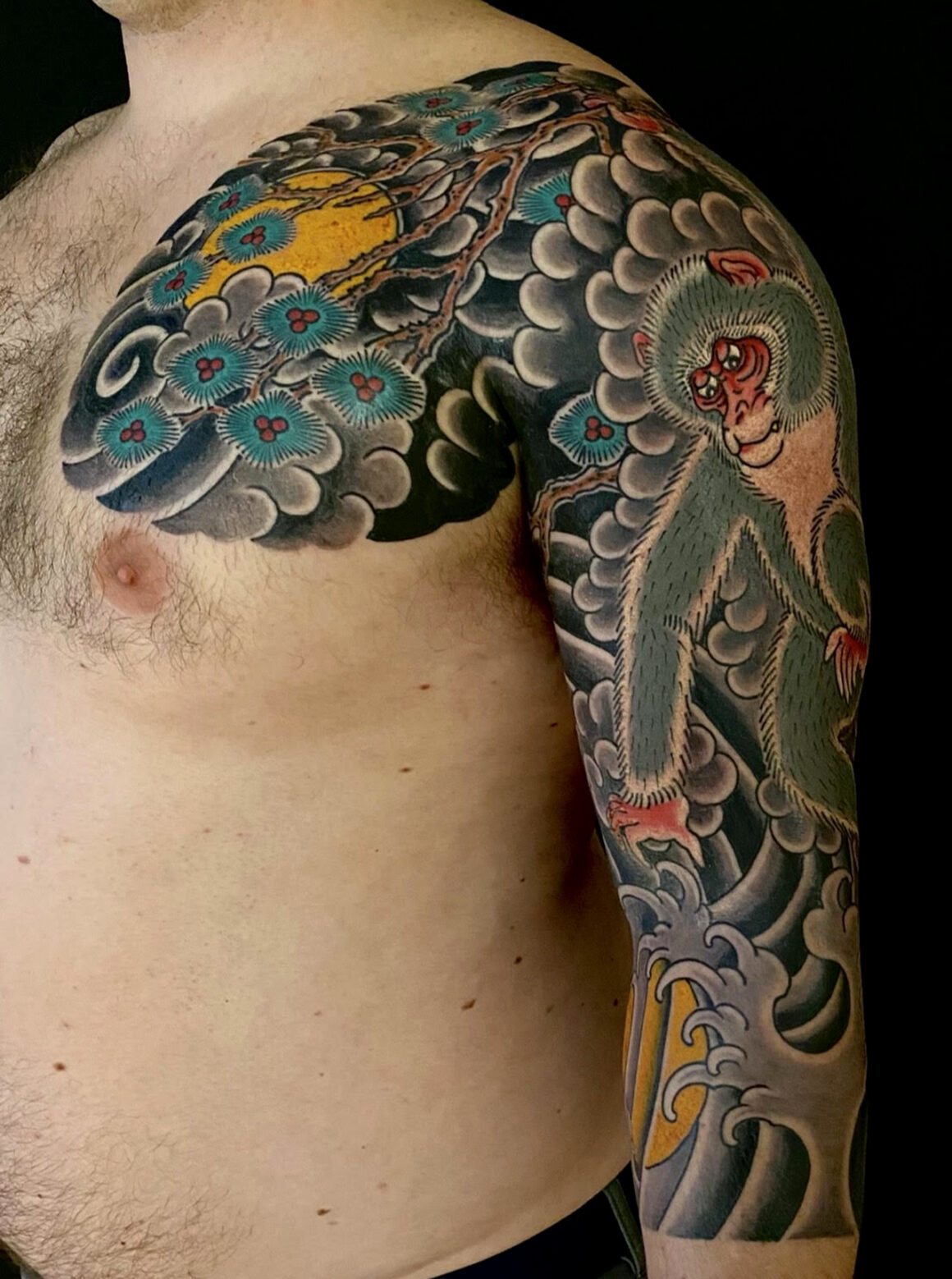 Henbo presents us his last works, strongly influenced by traditional Japanese and American tattoo. He loves all the mythology and stories of Yokai, monsters, spirits and animals…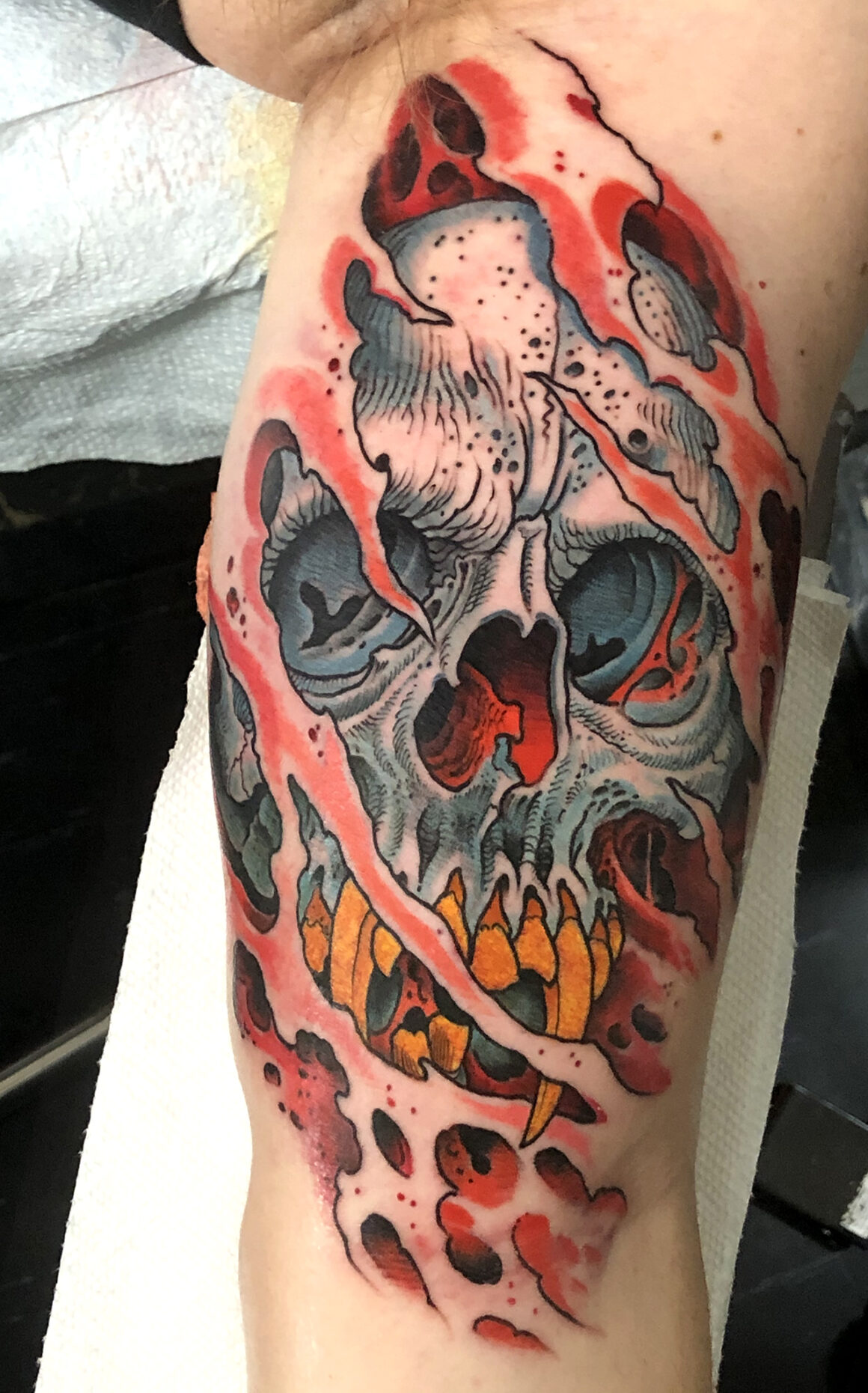 Lango (Oliveira) Brazilian by birth but longtime citizen of the Big Apple, is famous for his Traditional with bold, potent, legible lines, from the Japanese and American traditions.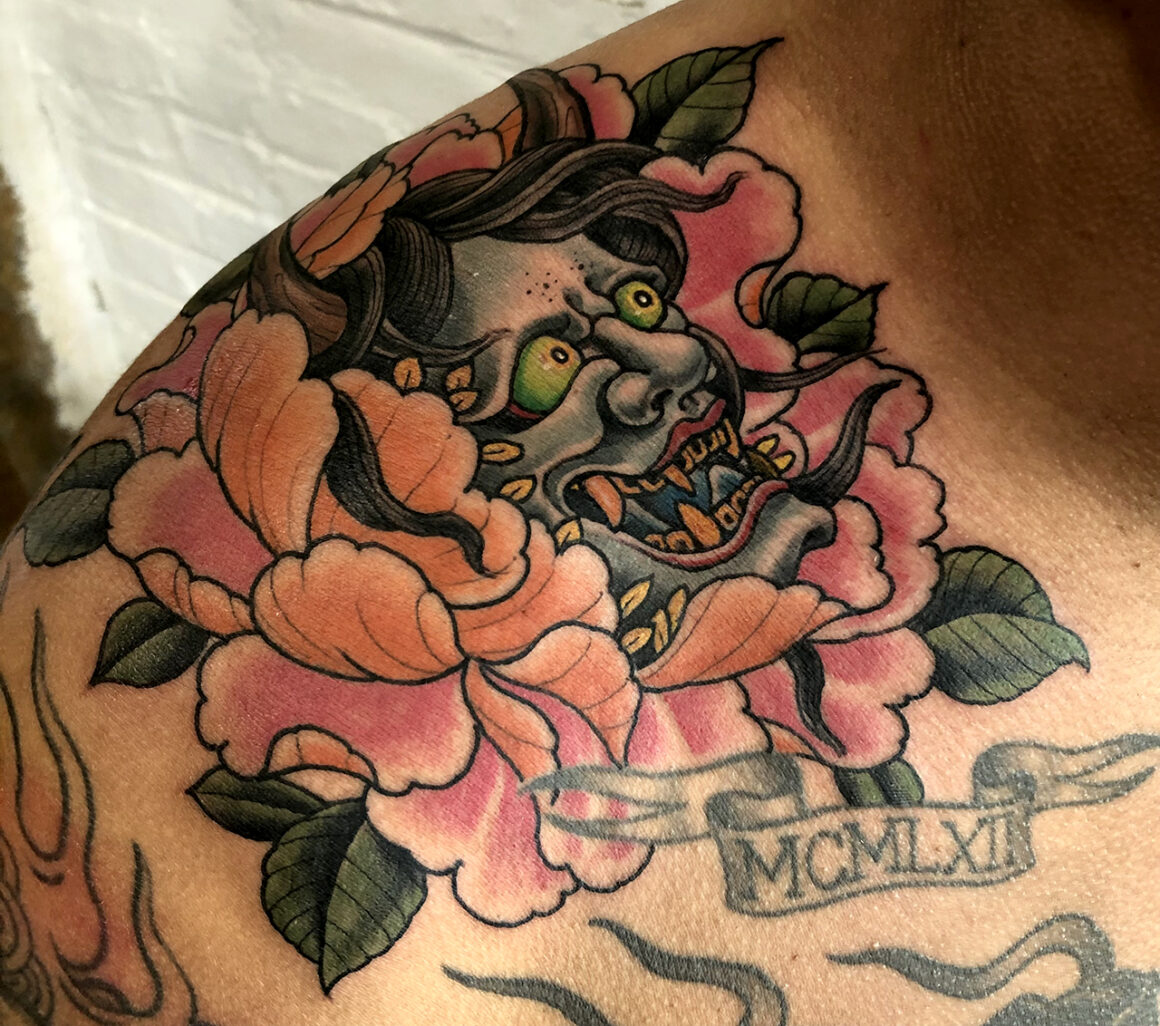 Justin Weatherholtz's style is based on Traditional with a strong illustrative look, Kris Magnotti is very well known for his large scale and pure Japanese. Japanese is also the hallmark of Simone Sorbi, originally from Italy, who has been in New York for over ten years now and here's Kati Vaughn she tattoos in fine line as well as doing more Traditional pieces. And her fine line, faces and designs reflect all her femininity.