Ginger, an explosive girl and a tattoo lover with an important choice of total black and a backpiece representing animals linked to nature, theme dear to her. She lives in Mexico in a quiet town and is a hair artist in life. Here she is for Tattoo Life.
Hi Ginger would you like to introduce yourself to our readers?
Hi I'm Ginger, I'm a Mexican tattoo lover living a quiet life in a small town.
Is it a hobby for you being a model for Instagram?
Yes, I started uploading photos just for fun and apparently I started to have a good acceptance.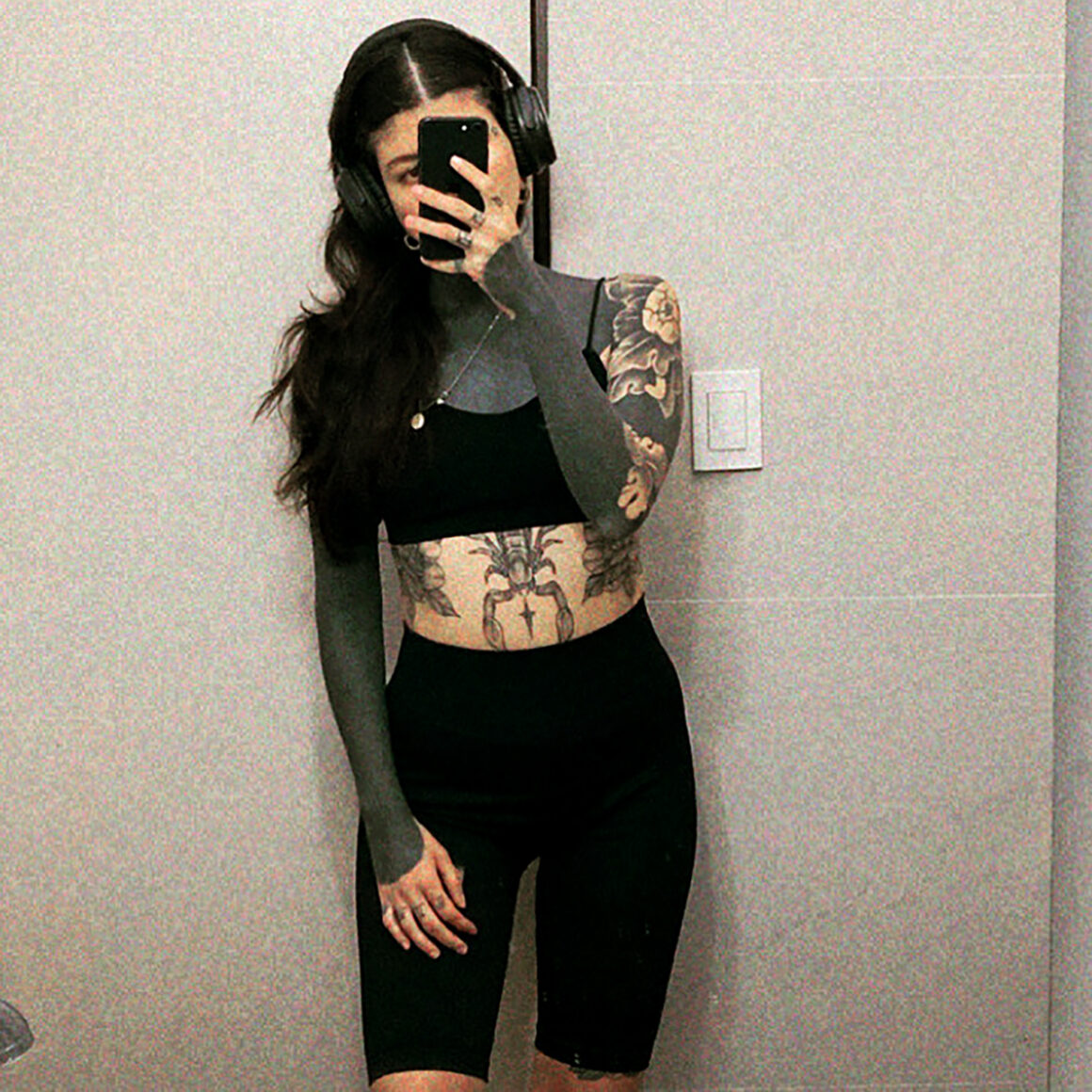 How did tattooing fit into your world?
At the beginning when I started about 15 years ago, it was a little difficult because I live in a small town so people saw me strange and it was also difficult to get work and stuff, so I started working on my own which turned out very well. Now that there are many platforms there's more access to information, the whole world of tattooing is more visible and has better acceptance plus having all kinds of customers for my work they realize that a person is not defined only by what you see …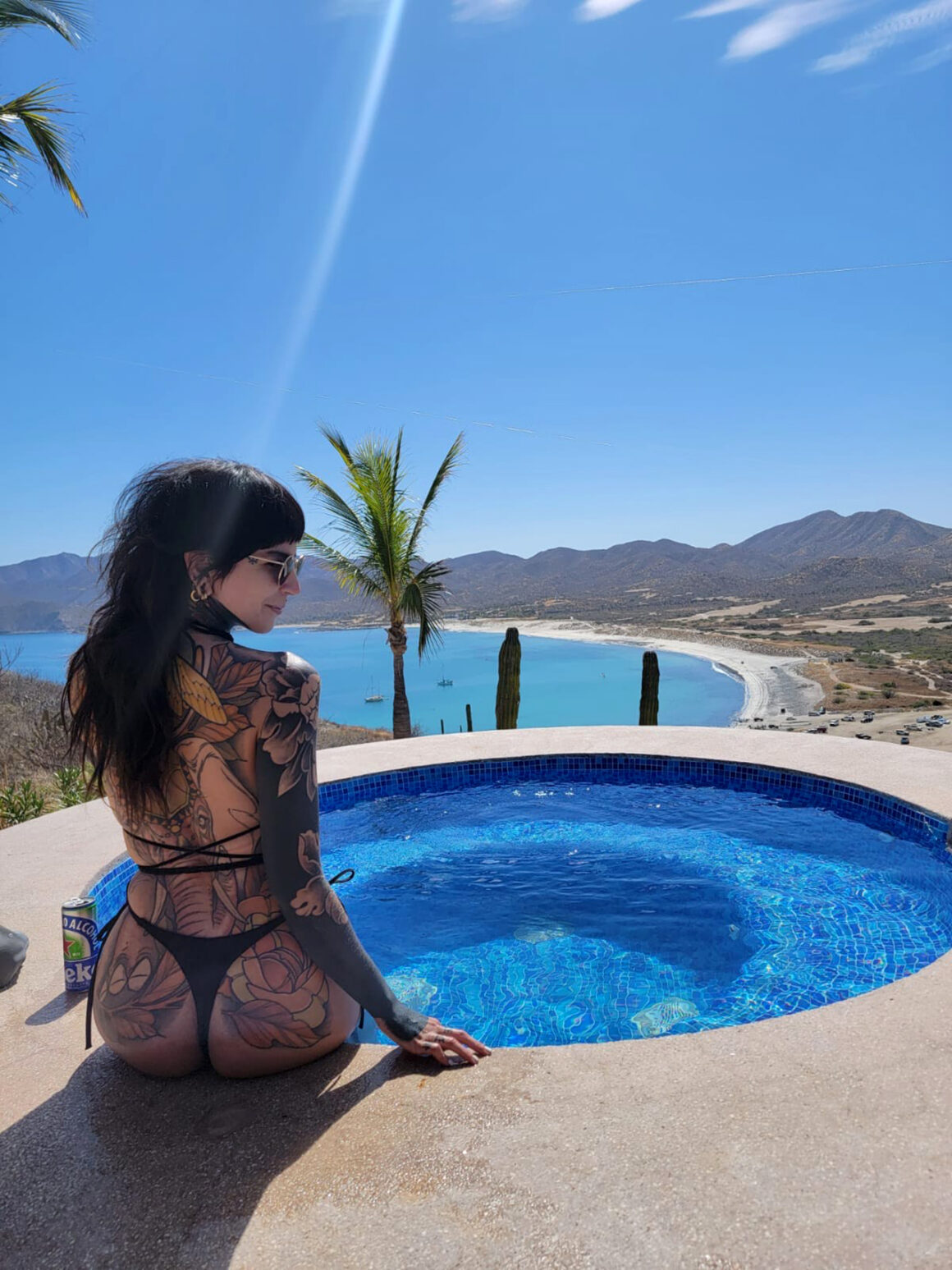 What does tattoo art represent for you?
A way of expressing myself and an extension of myself.
The tattoos you have on your arms, chest and neck, are clearly visible and are in total ornamental black. What does your backpiece represent?
Well, I have a cicada and an elephant which are my favorite insect and animal. Basically they remind me of part of my childhood….
How do you choose your tattoo artists?
First I listen to recommendations and then I look at their work, mostly I use Instagram and see if their portfolio fits what I'm looking for.
What do you do for a living?
I like to call myself a hair artist. I do fabulous hair and I have my own little private studio.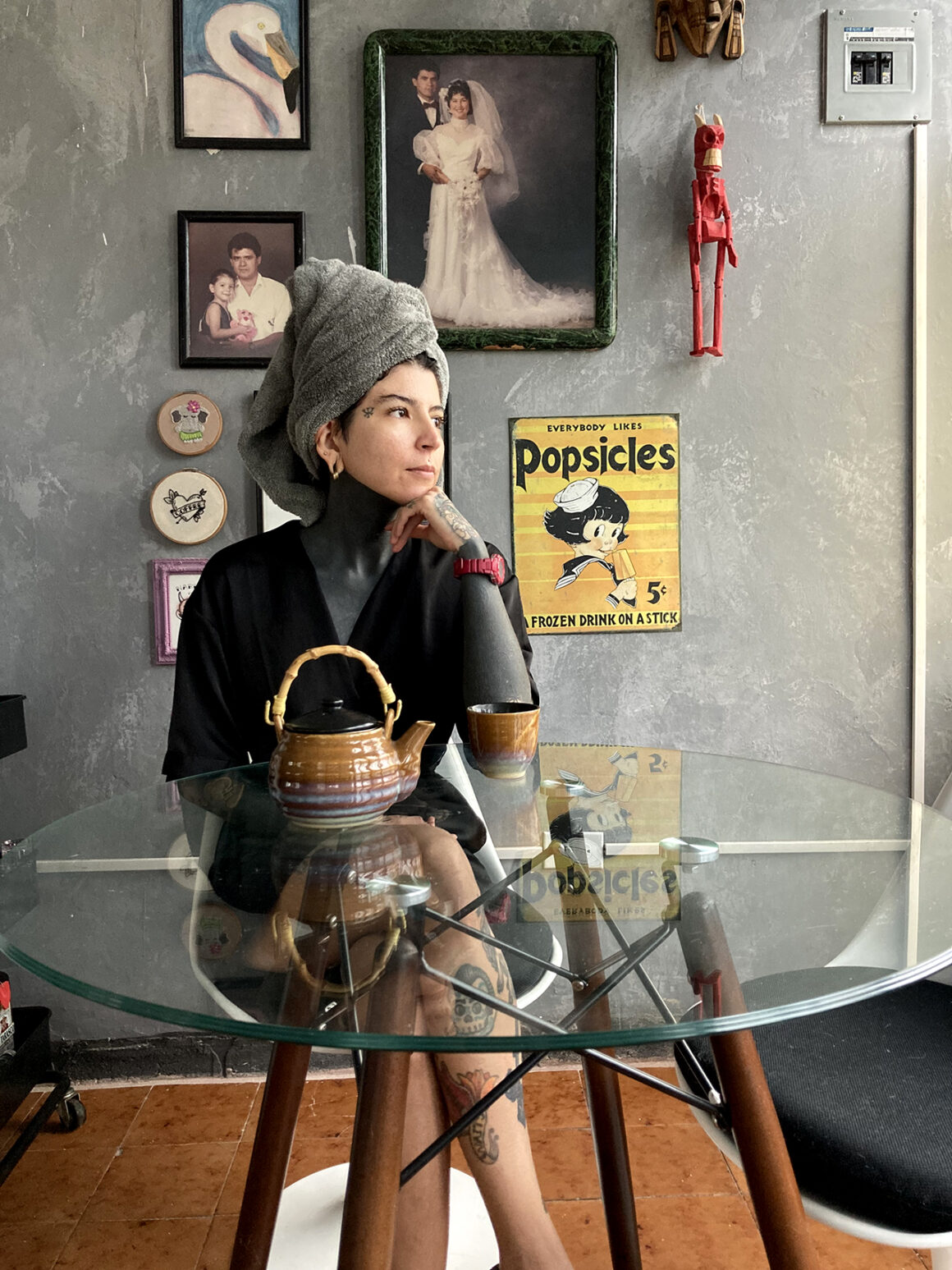 I noticed that you really like travelling, is that correct?
That's right. I hope to see the whole world someday! I also enjoy doing outdoor activities such as camping and being able to disconnect from the hustle and bustle of everyday life and reconnect with myself.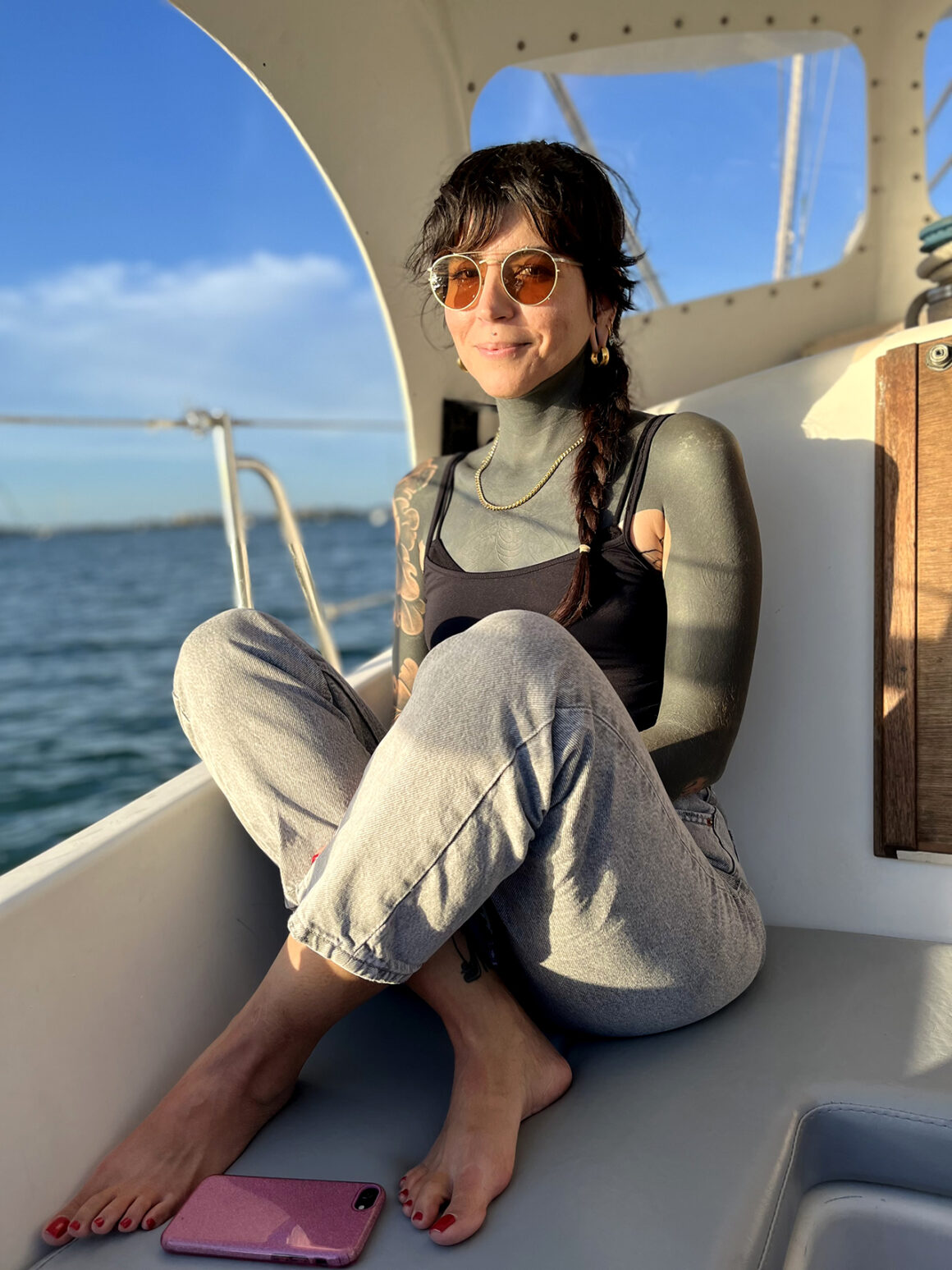 Will you reveal the good and bad points about yourself?
I think it would be a bad thing when the impostor syndrome takes hold of me, the good thing is that I consider myself an intelligent person who looks for solutions and I can get out of any situation quickly….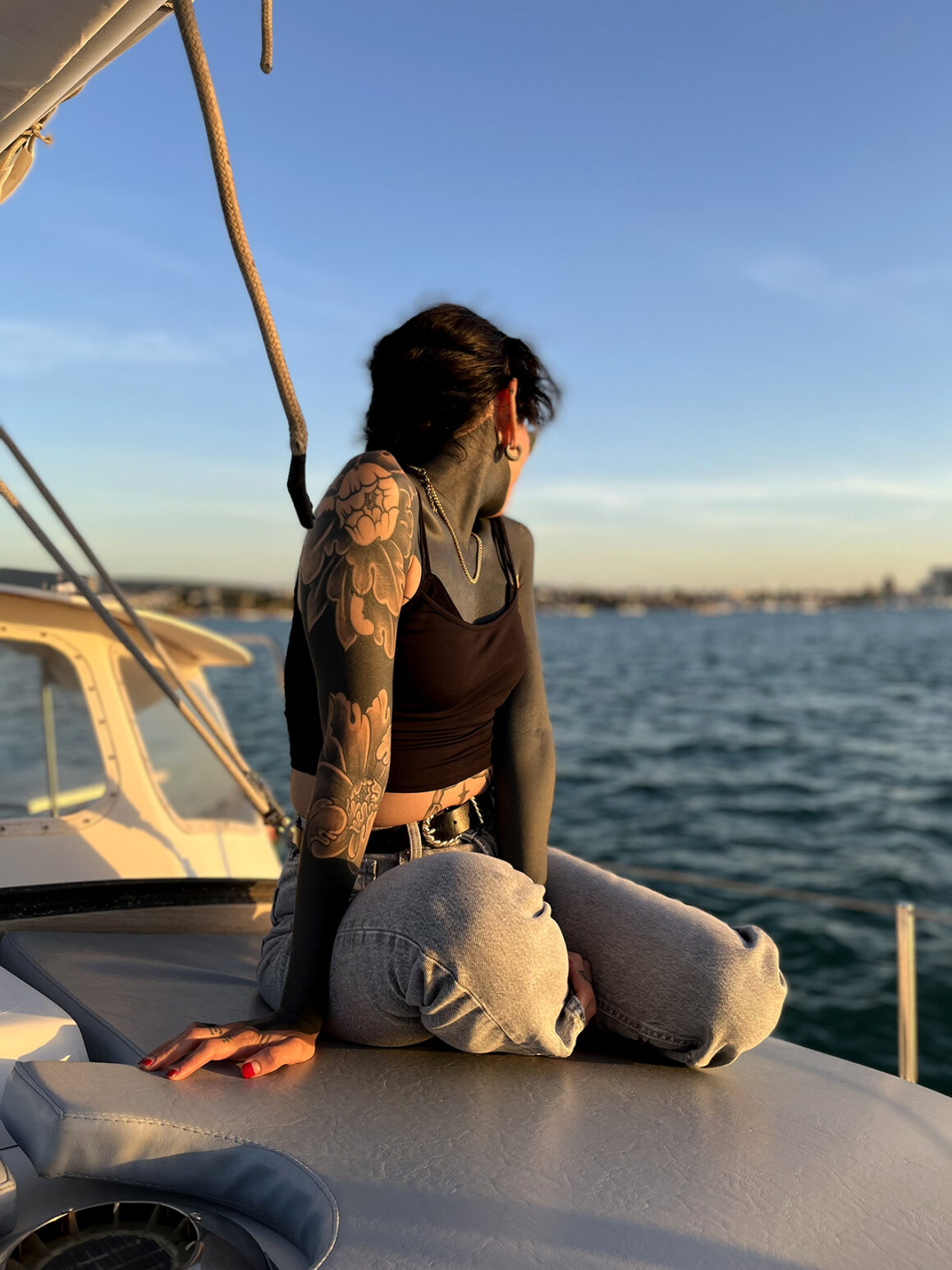 And finally, the phrase you tell yourself in the morning when you wake up to start your day at best, what is it?
I deserve everything good and everything I desire I can have it.