A career that began in the 90s, when even "getting your hands on an electric machine was quite a feat", he fell head over heels for Traditional and a fascinating artistic evolution led Gianluca to develop his own inimitable style. Let's get to know him a little better.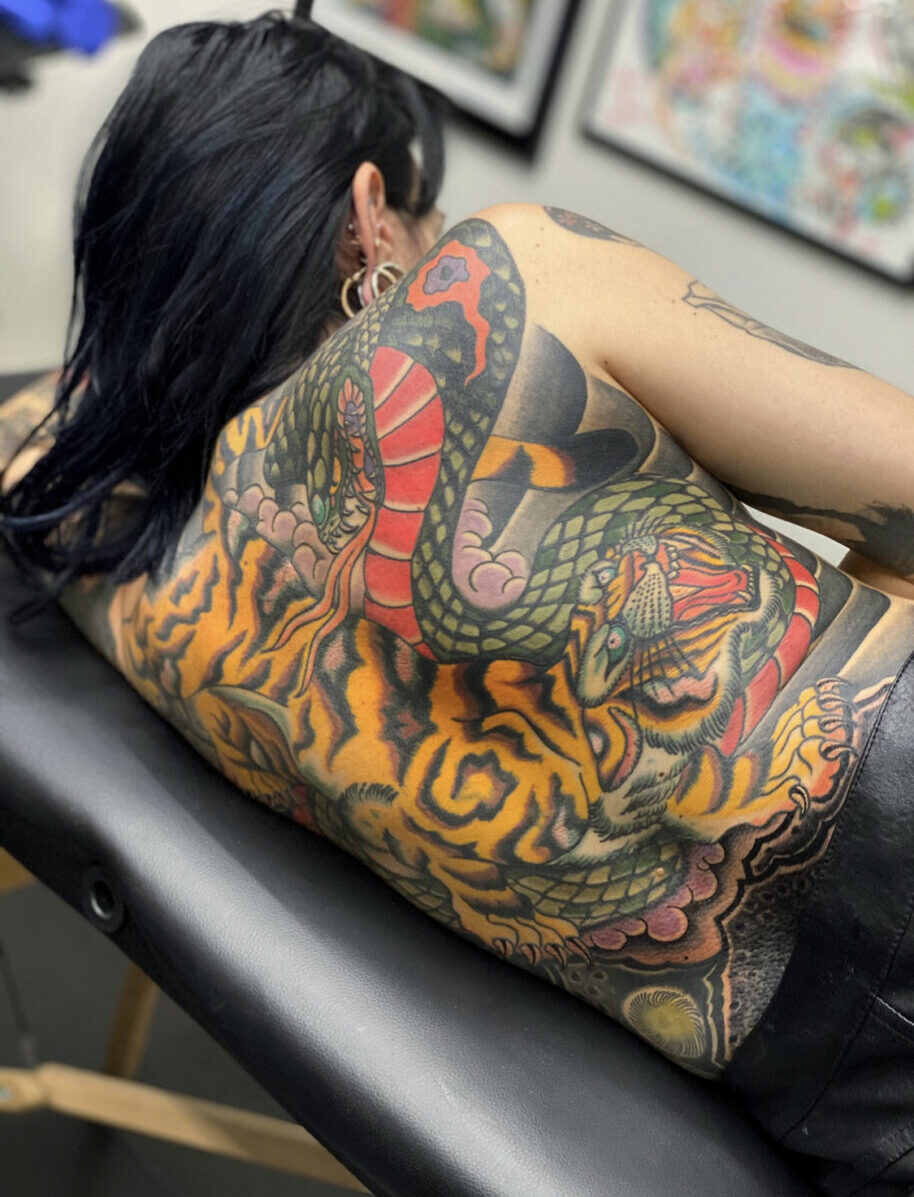 Hi Gianluca! Let's get straight to the point, why don't we? How did you ever get involved in the tattoo scene in the first place?
Hi there! I first got into tattoo in the early 90s, and back then there wasn't much information to be had in Italy: so for a young guy the only way to tattoo was hand poke… it was quite a feat to get your hands on an electric machine!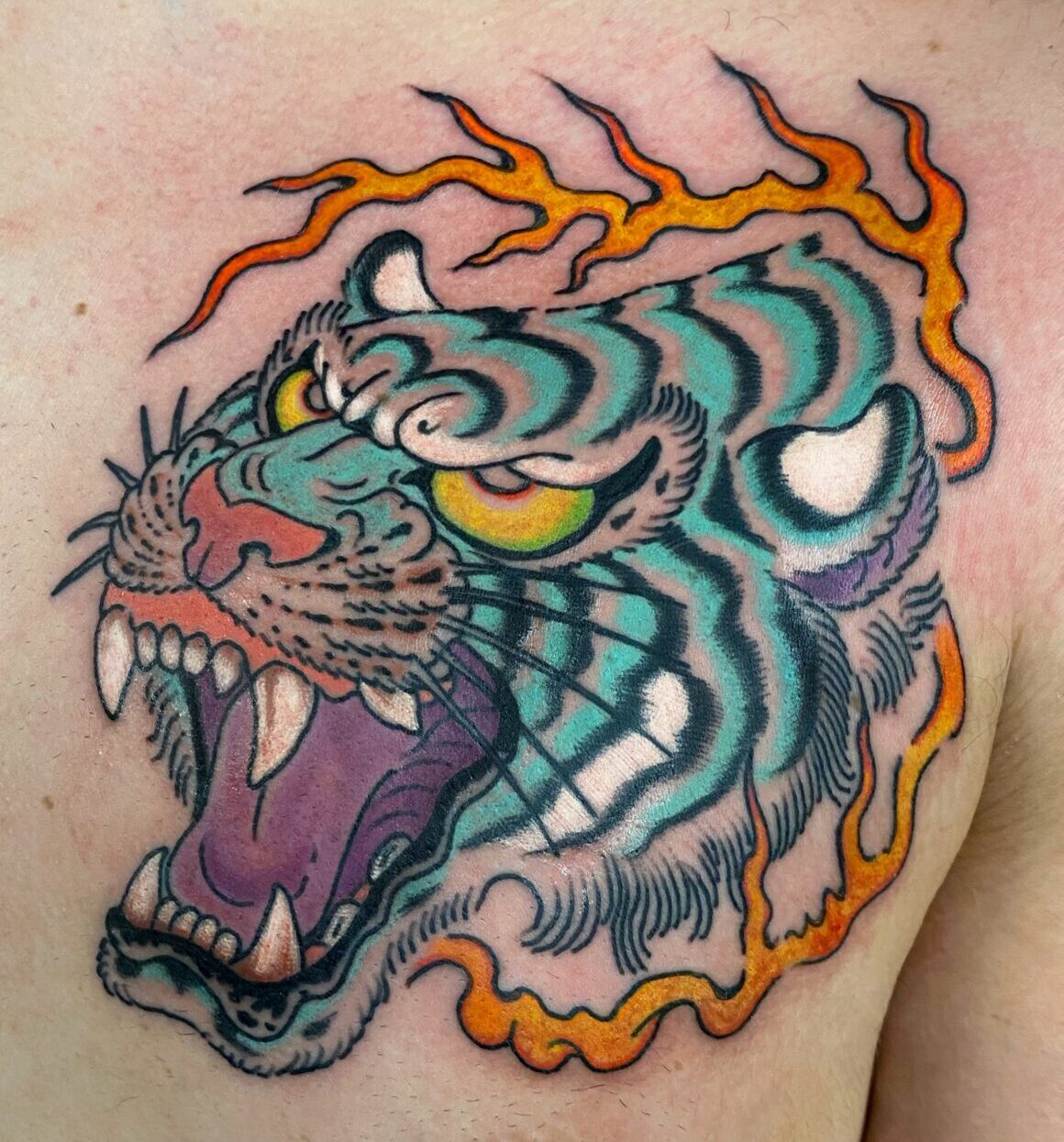 In what way did your experience as a painter in the magical world of fantasy models influence your style?
Towards the end of the 80s I started painting 28 mm fantasy miniatures, and in the space of a few years it had become a second job for me. I actually kept on painting models up until 2011. Hanging out with groups of nerds, really getting into fantasy illustrations, obviously that brought certain influences to bear on the style I started out in which was American Traditional.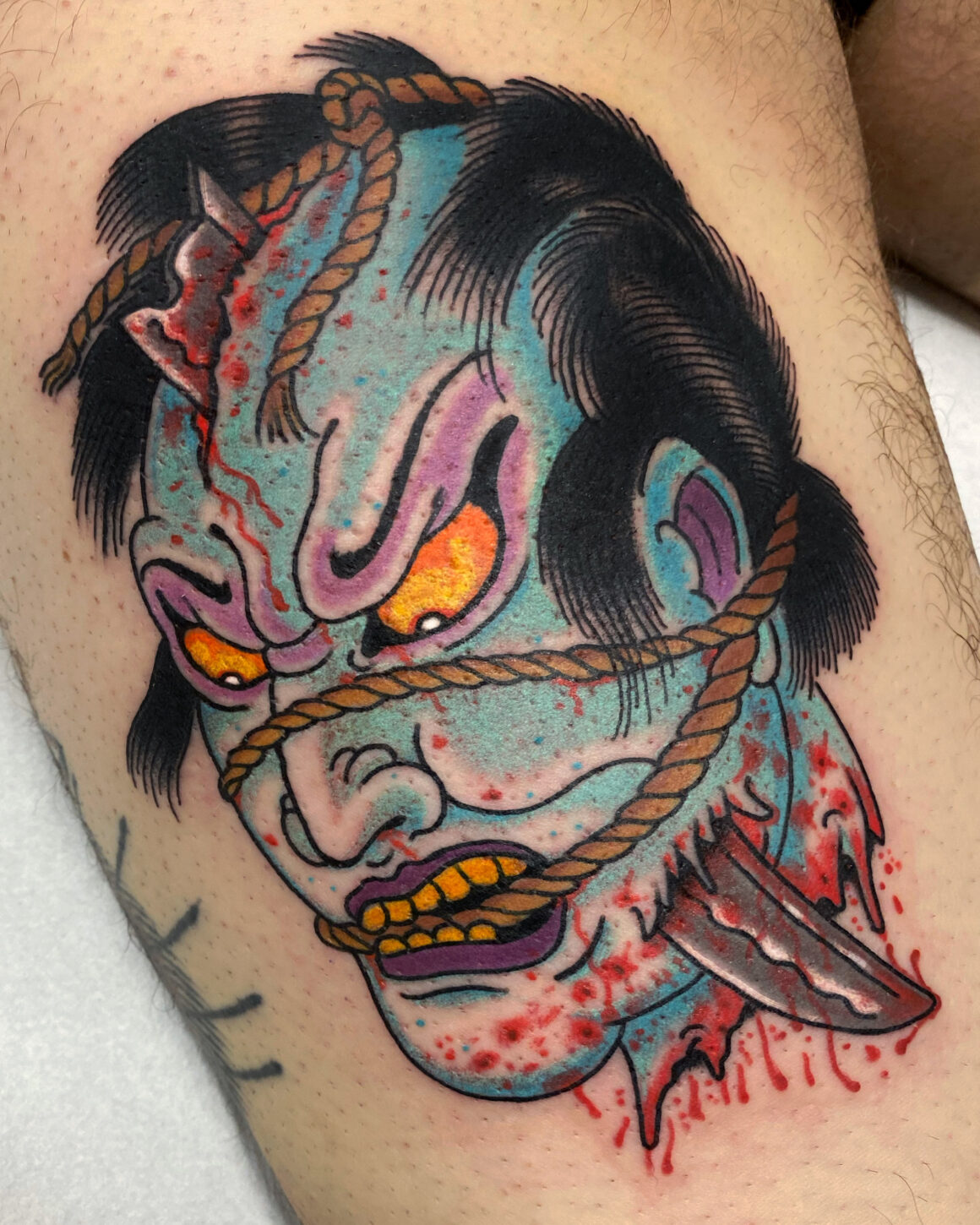 Have you got a mentor? A teacher? Are there any people who you would say are more significant to you from a professional point of view?
More than a mentor, I was lucky enough to be dragged out of the house by Francesca Bonetti! She was the one of gave me my first chance to breathe in the atmosphere of a proper tattoo shop. In no time at all I had become one of the gang at Fronte del Porto – the shop managed by Fabio Onorini, where I got a chance to improve my technique in drawing, painting and tattoo.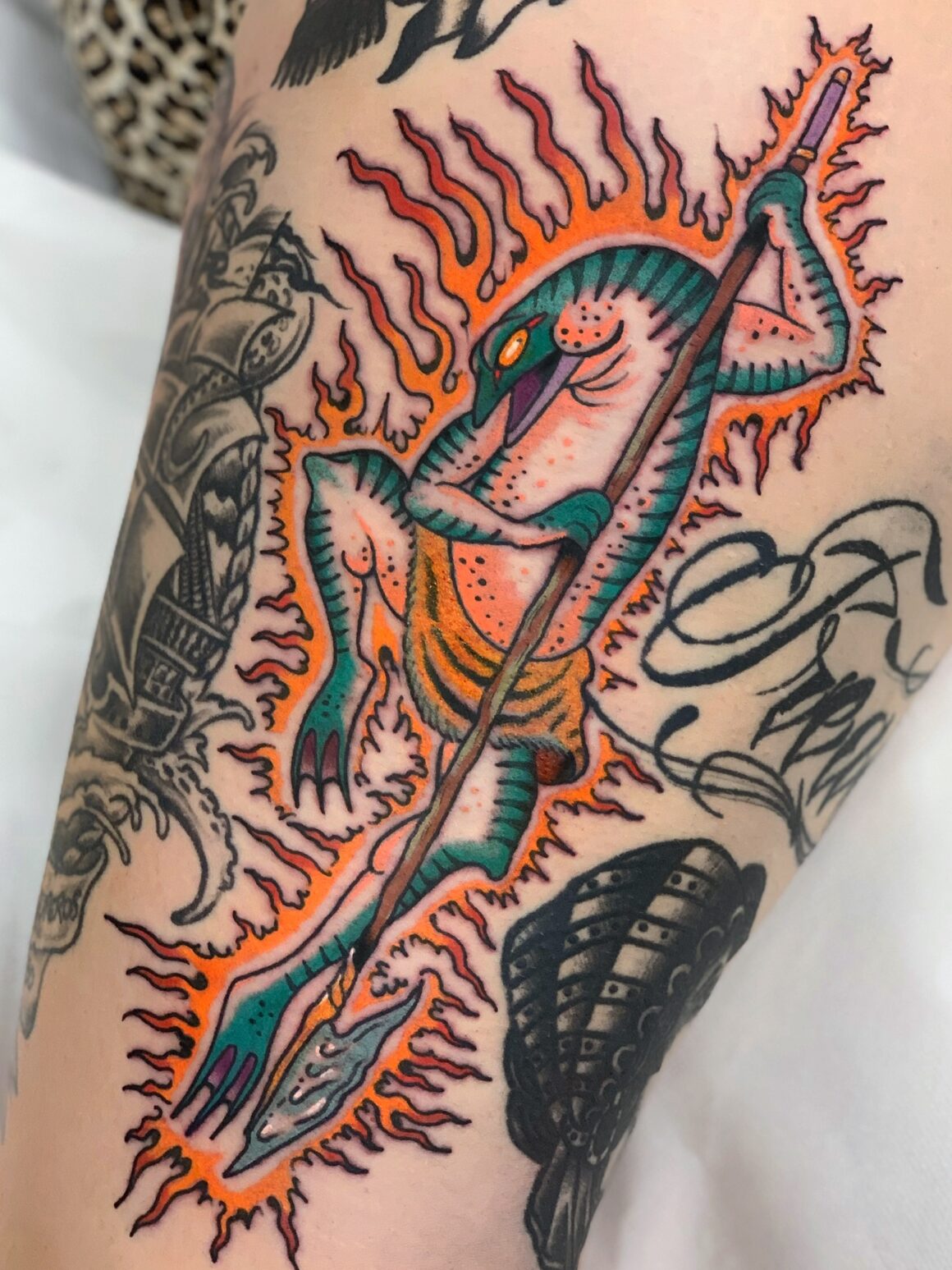 Let's talk about your style: how did it evolve from American Traditional to Californian?
The evolution was slow and gradual. I spent six years in one shop where American Traditional was really big and we all kind of influenced one another.
The problem was that I just didn't get enough satisfaction out of the drawing.
That's the reason why I started to modify some anatomical structures and insert some elements of Japanese culture into the subjects which allowed me to push myself a little further with the colours.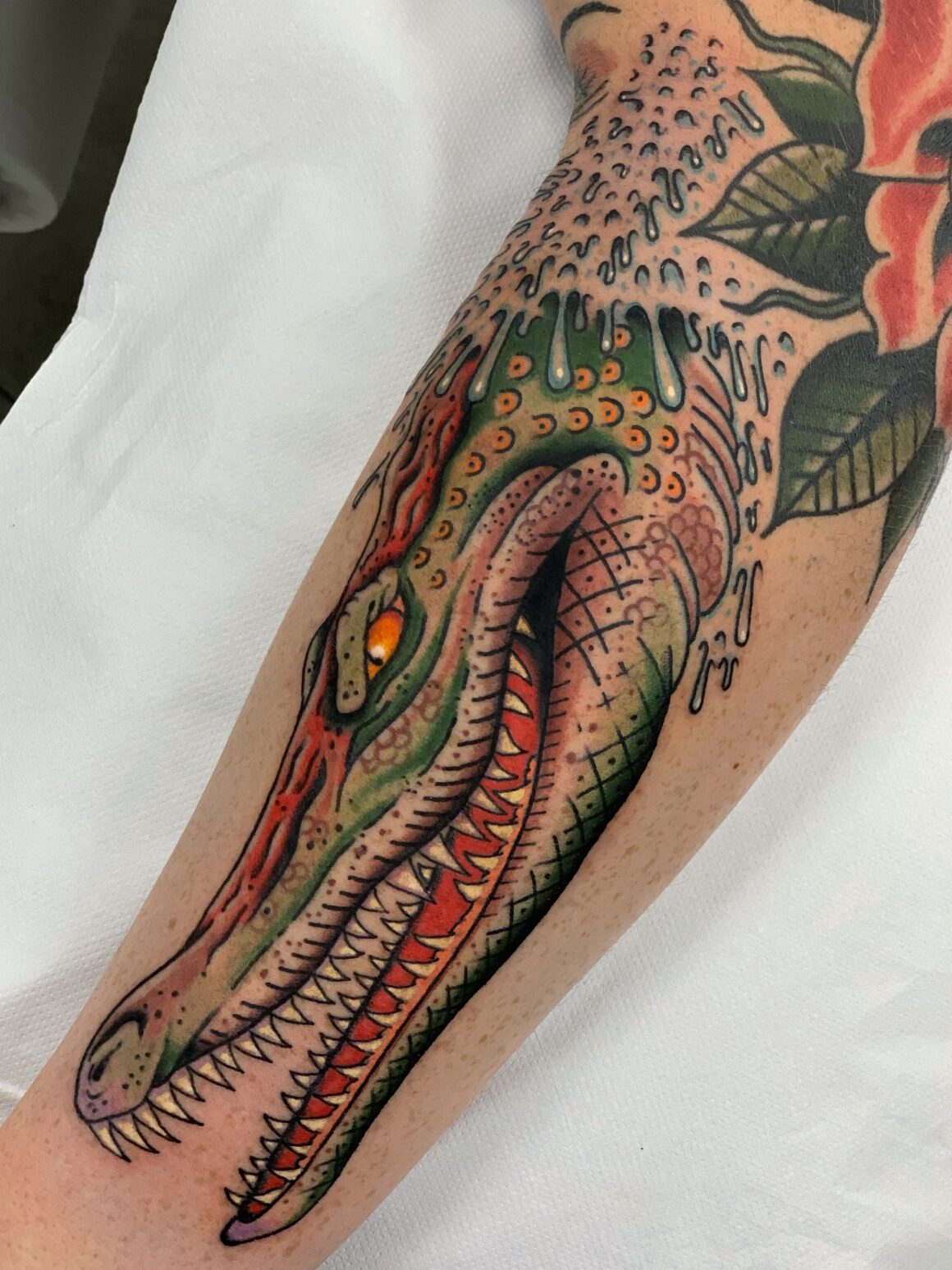 Who are your points of reference in terms of artists and tattooists?
These days I'm really drawn to American artists, especially those who work in the Californian Japanese style. I take a lot of trouble over the choice of colours. I can't give you any names, simply because the list would be endless.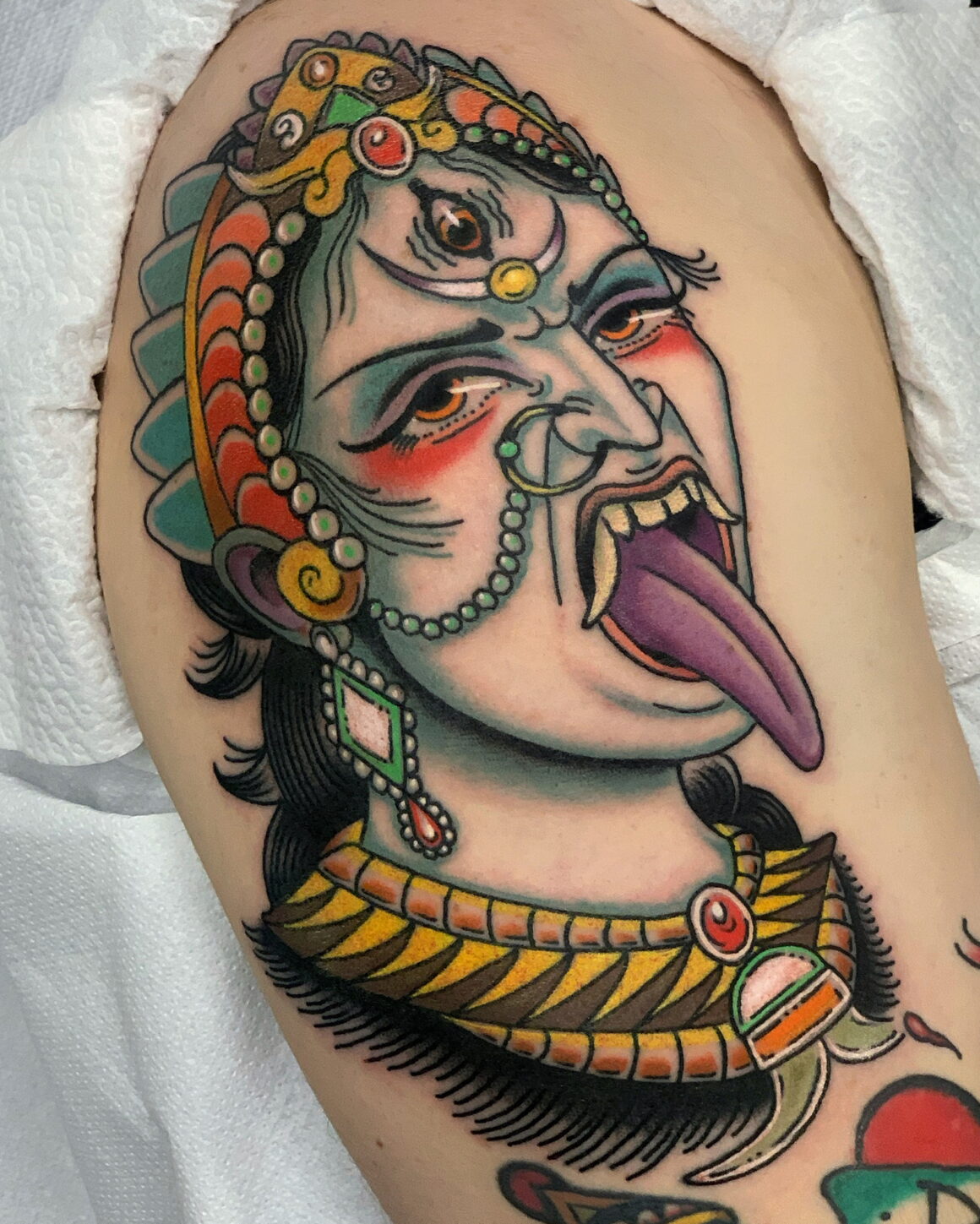 What are your favourite subjects to tattoo? And which ones do you get most requests for?
Anyone who knows me is well aware that I love drawing felines of every kind, and I'm drawn to mythological subjects too. It often happens that I combine diverse subjects so that I can make the pieces I come up with more original all the time.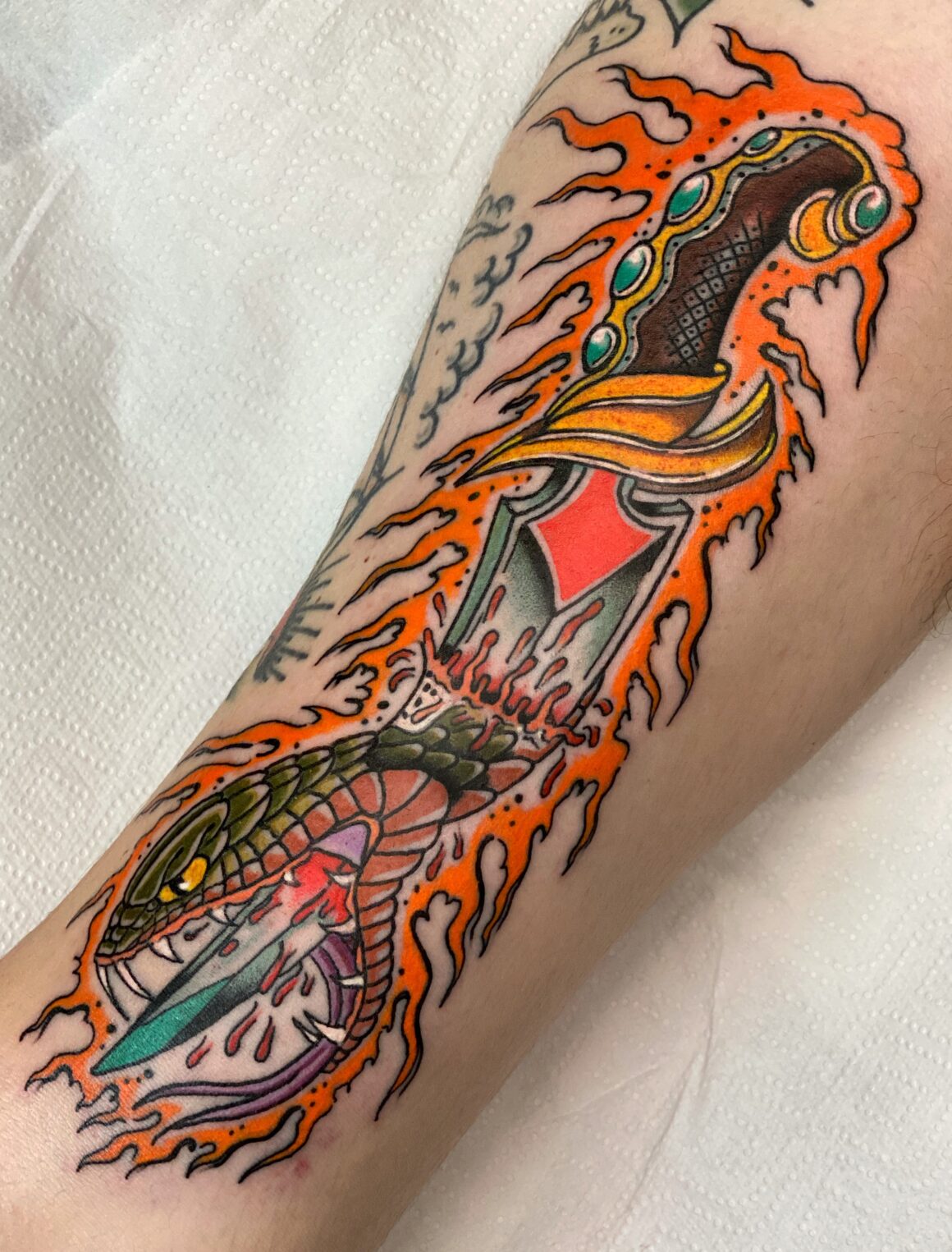 Is there anything you have refused or would refuse to tattoo?
Yes. In the past I refused to tattoo 16-year olds who wanted to get highly visible pieces, on their hands and neck. I've got three kids – one is 24, one 18 and one just born – and, as a parent, I would totally lose it if my kid did something like that at that age.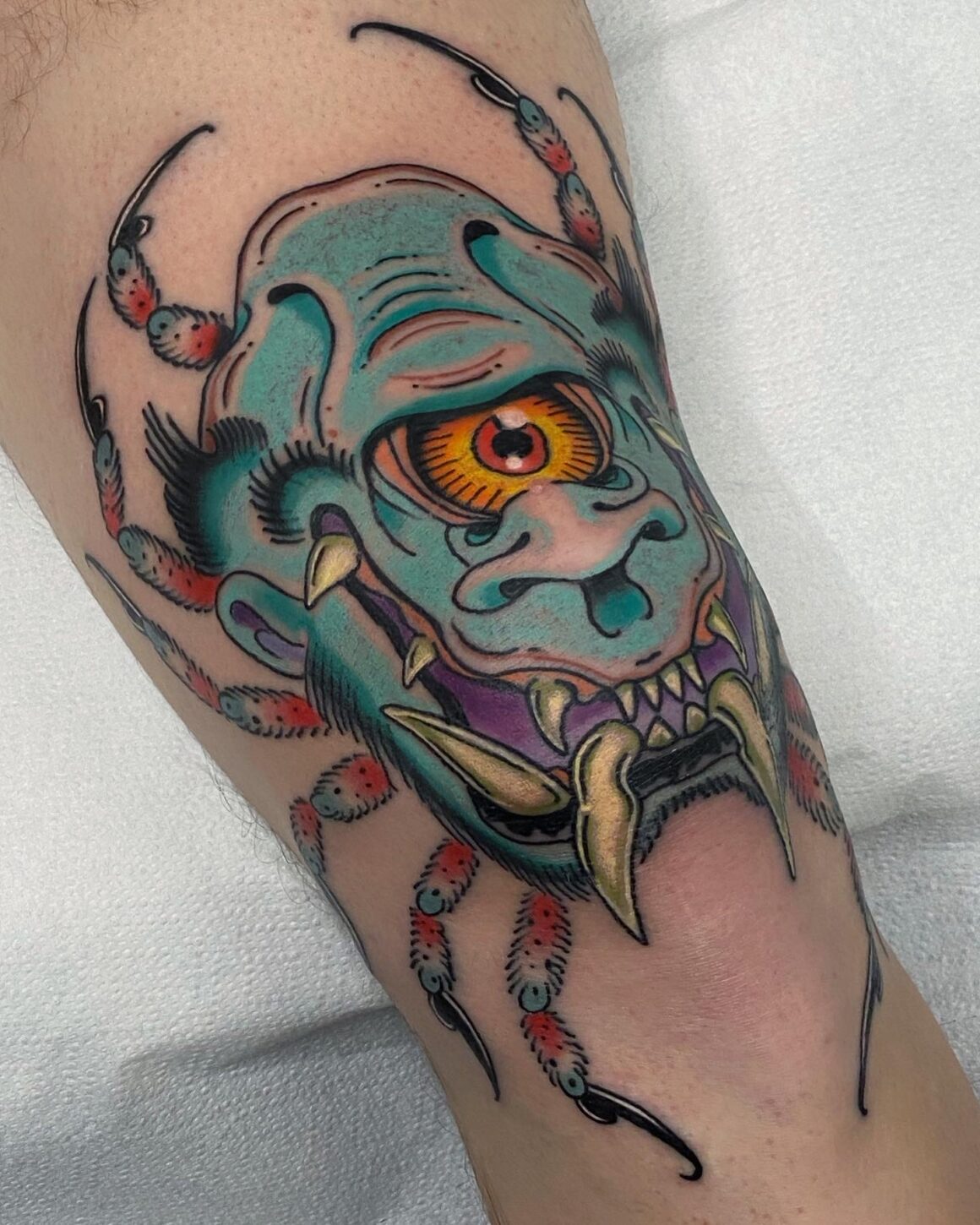 Where are you working at the moment? How have things been gonig since the lockdown finished?
For the past year I've been part of the Antonio Todisco's team at Macko. It's a really friendly place, with artists of the highest calibre and dealing with people who work in such different styles from mine is teaching me so much.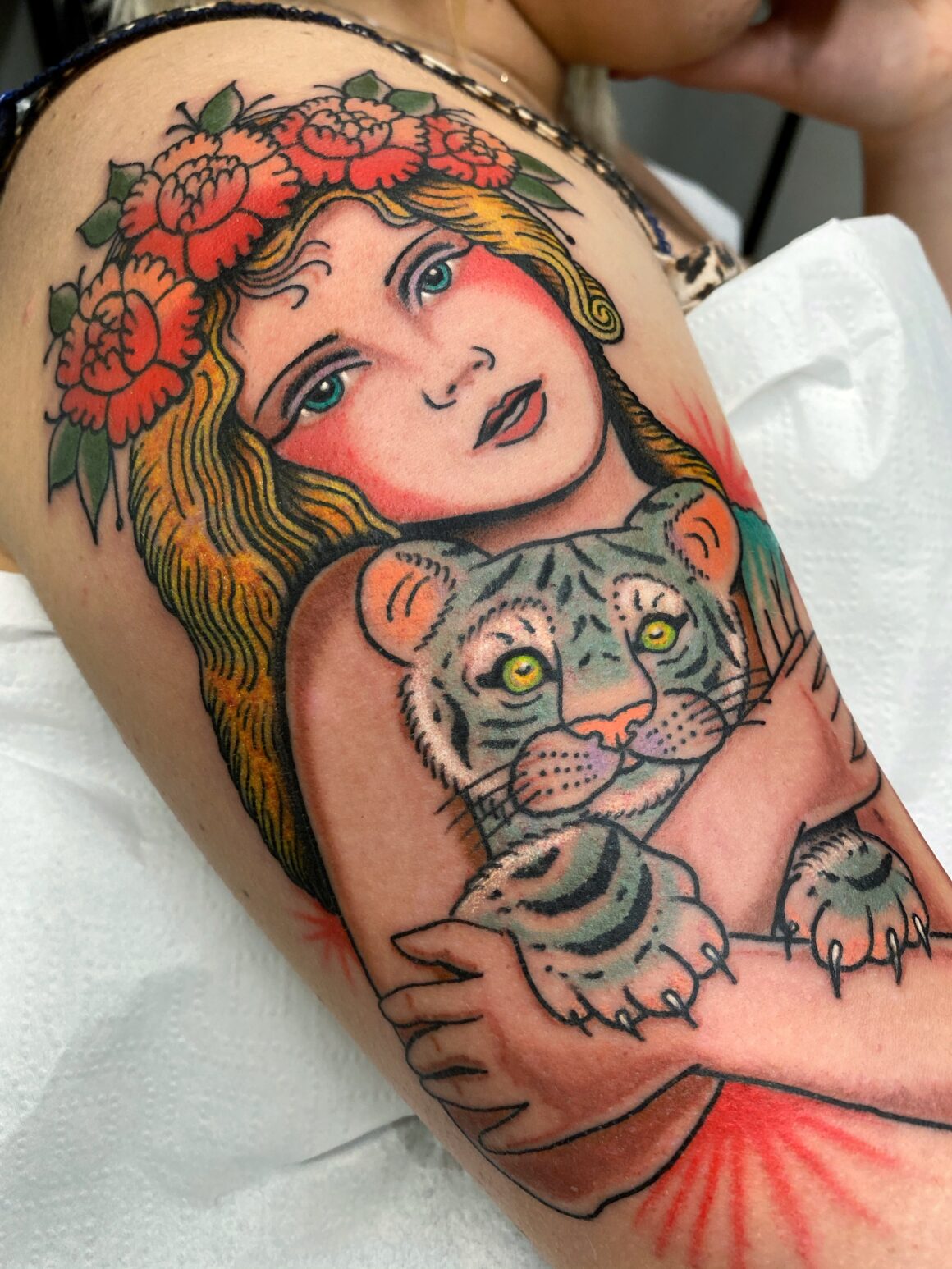 Tell me something about yourself! For example, what kind of music do you like?
I love 80s music, so: Spandau Ballet, The Cure, The Smiths, Wham…and then there's the glam rock of Mötley Crew and Guns N' Roses.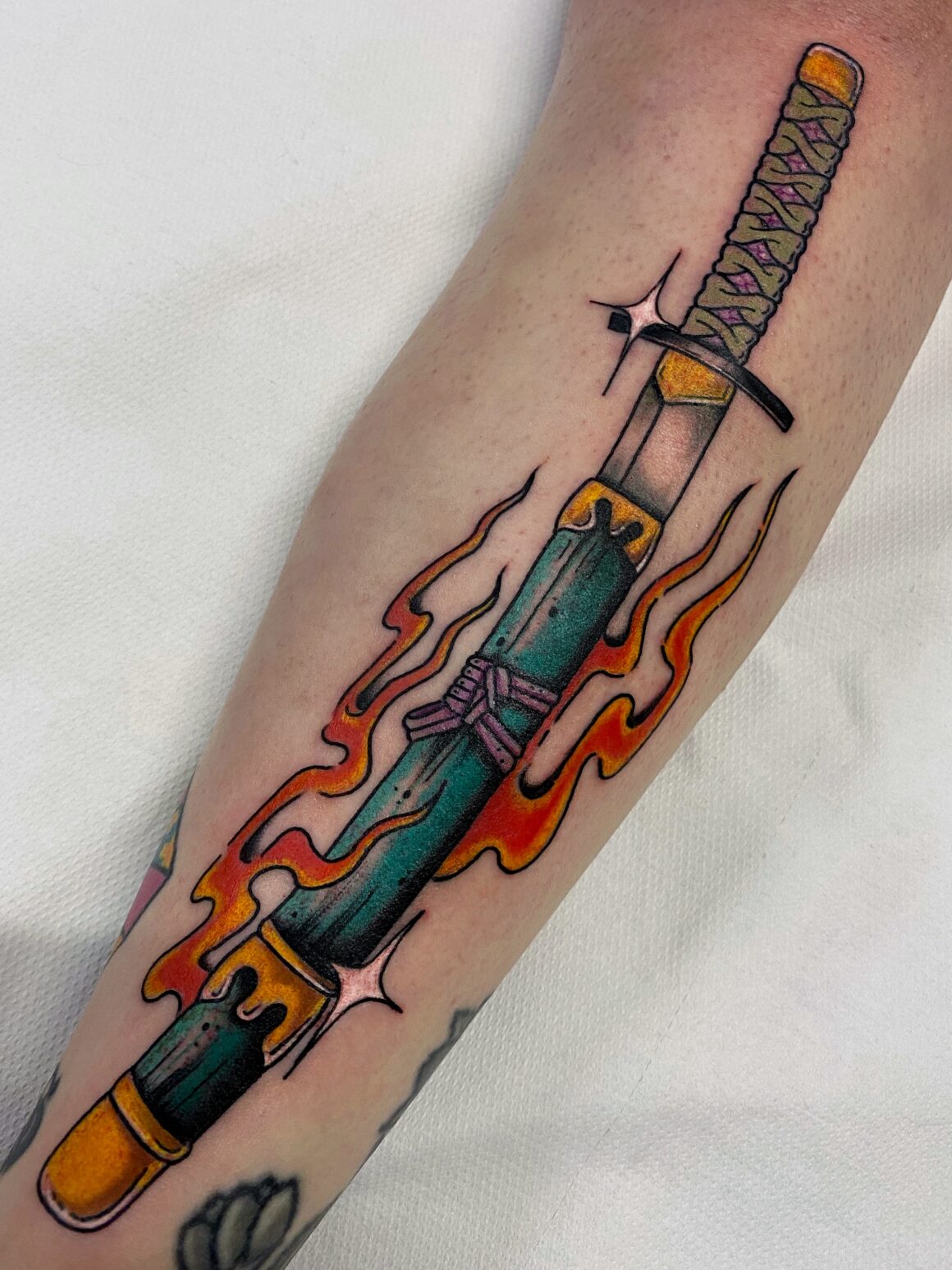 Would you like to recommend an album to listen to, a book to read or a tv series to watch?
Album: it's got to be Disintegration by the Cure (1989)
Books: I have to confess I'm not a great reader, so I'll go for an easy win with The Lord of the Rings
Film: Back to the Future!!!
Serie TV: without doubt Cobra Kai and Dark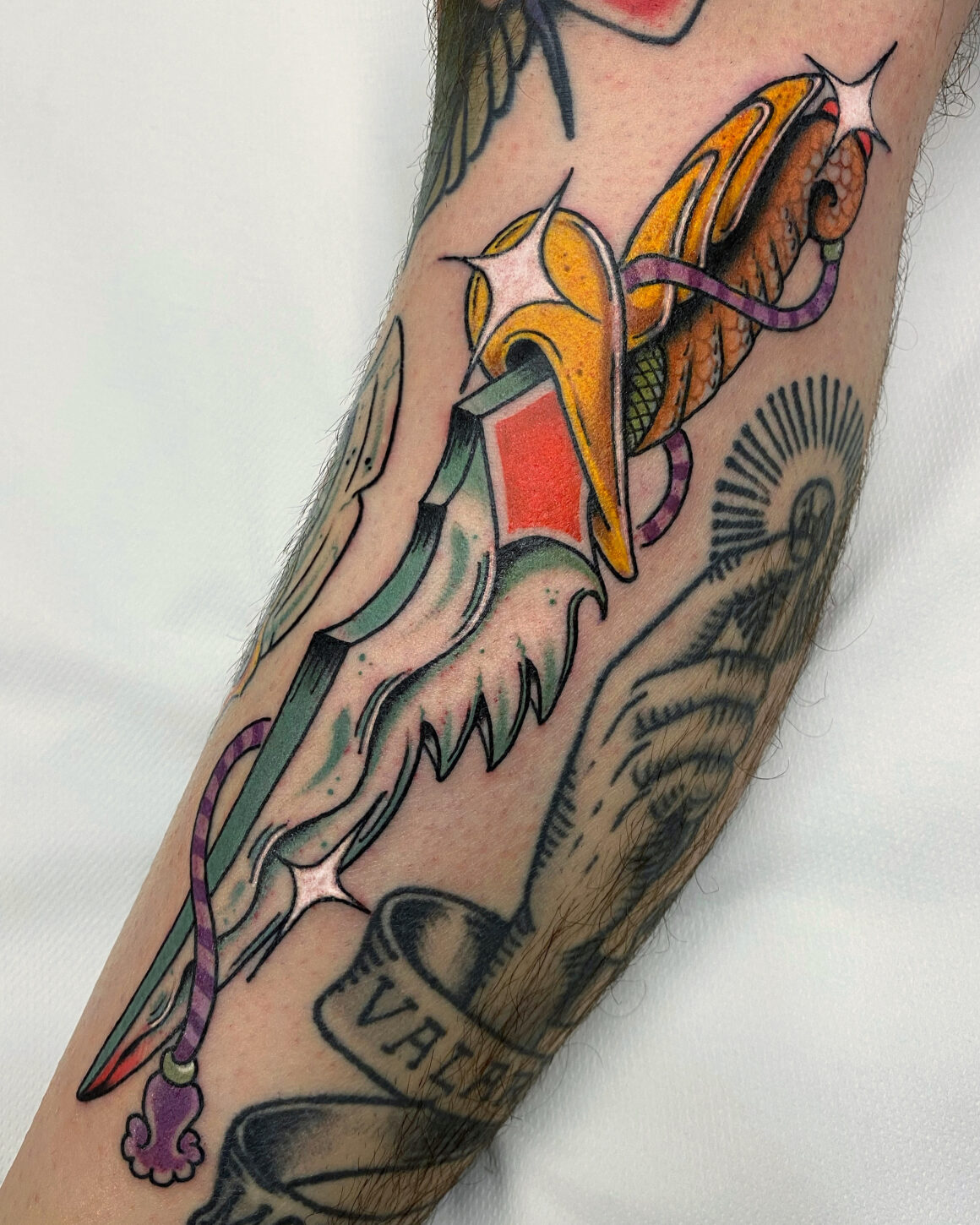 Would you like to tell us where the idea came from for your eBook for Tattoo Life?
Tattoo ebooks are a brilliant innovative platform that gives tattoo lovers the chance to get a book by their favourite artist with just a click. I got the chance to take part in it and it was my privilege to provide a collection of 50 illustrated plates I had produced over a period of three years!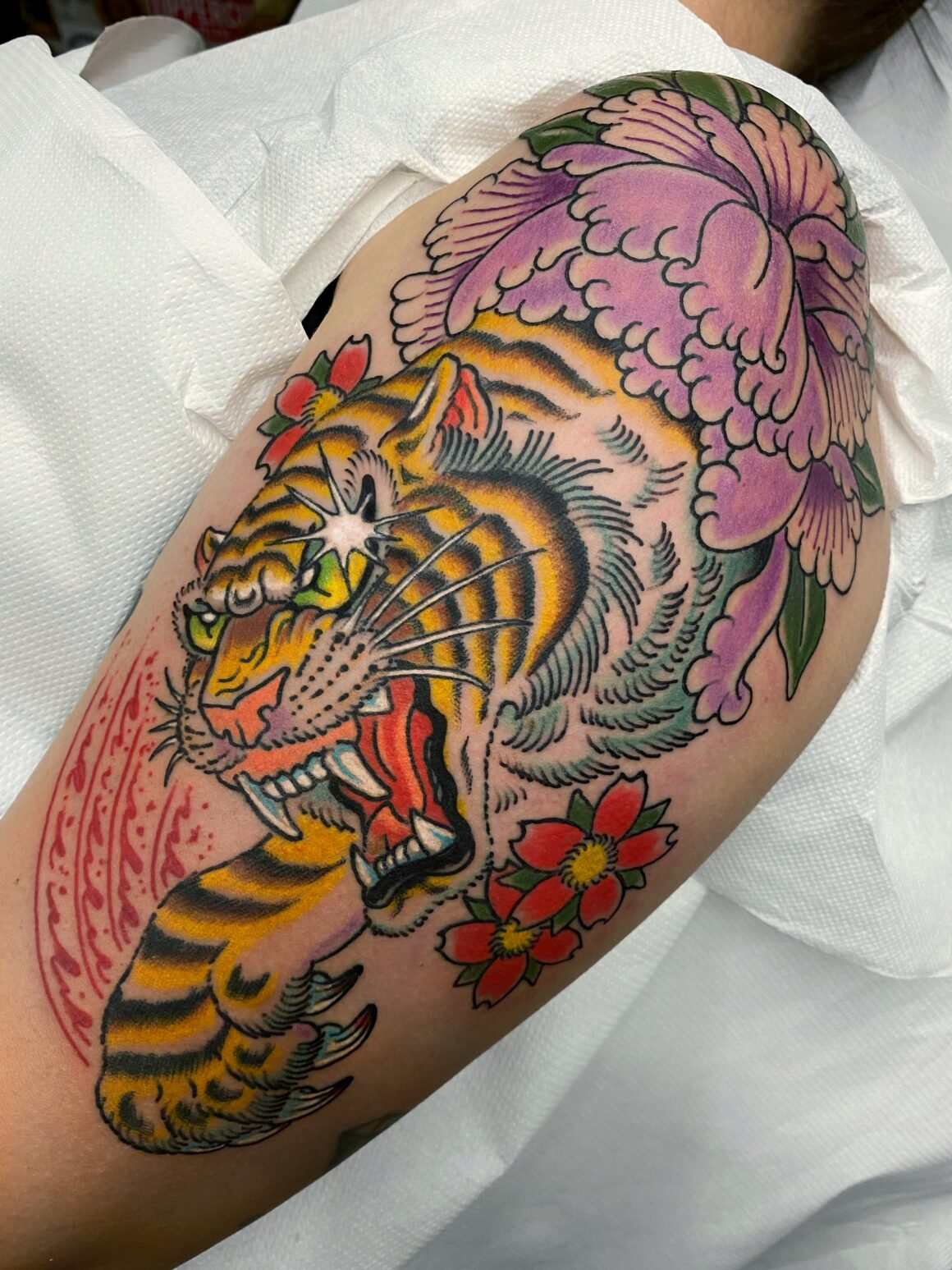 Is there anything I didn't ask you that you would like to add before we sign off?
I just want to thank you for this interview and give a piece of advice to anyone who has only recently got into tattooing: draw and paint as much as possible because you'll improve! Don't choose the easy path: you've got to make great sacrifices if you want to get results.