From four little stars behind her ears to a collection of important pieces in a geometric and traditional style.
All in black, powerful and solid, combining with elegant feminine motives. We introduce you to Samantha and her interpretation of tattoo art: a fascinating way to express herself.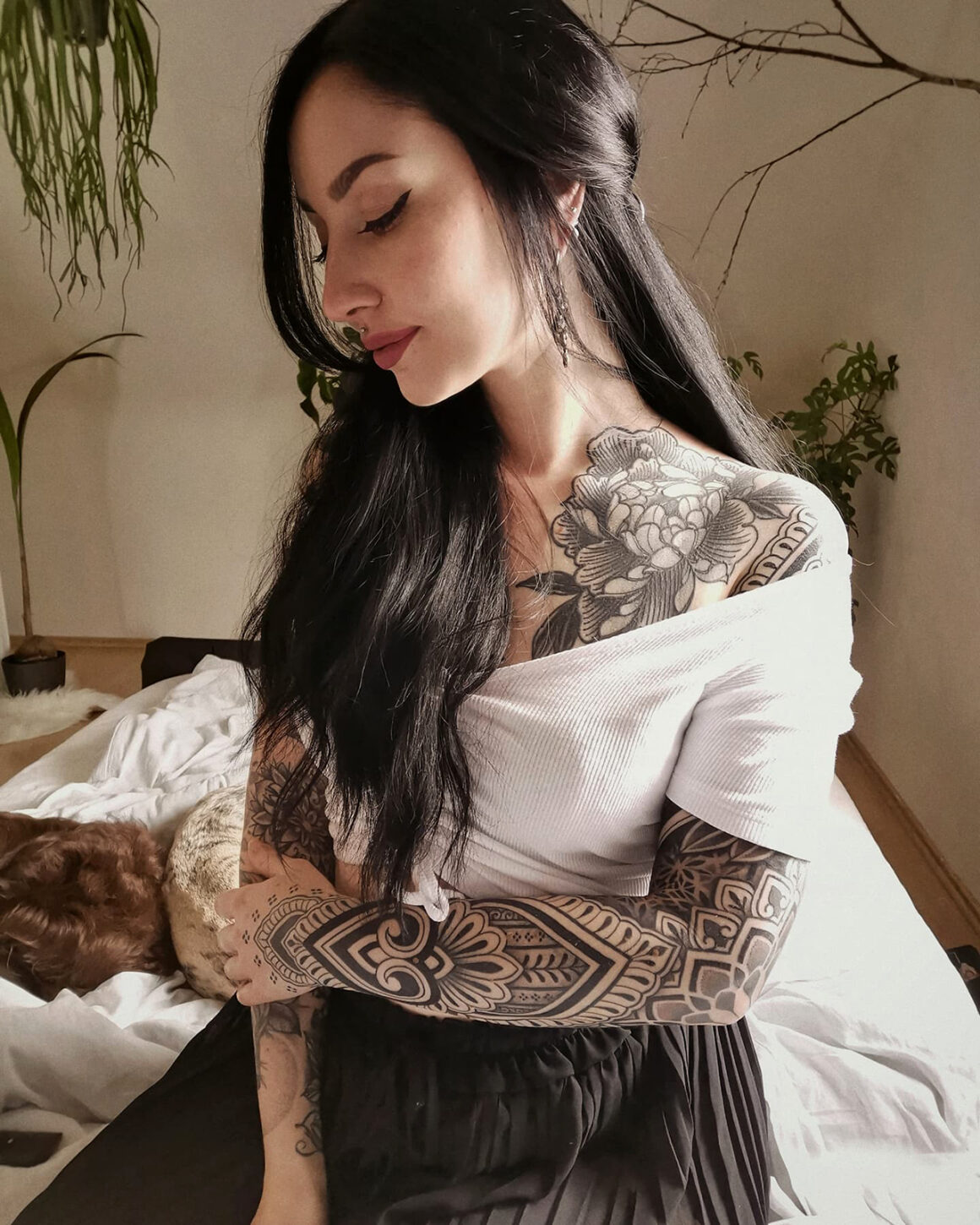 Hello Samantha would you like to introduce yourself to our readers?
Hello I'm Samantha, but most of the people just call me Sammy. I'm 28 years old and I live in Saarland, Germany.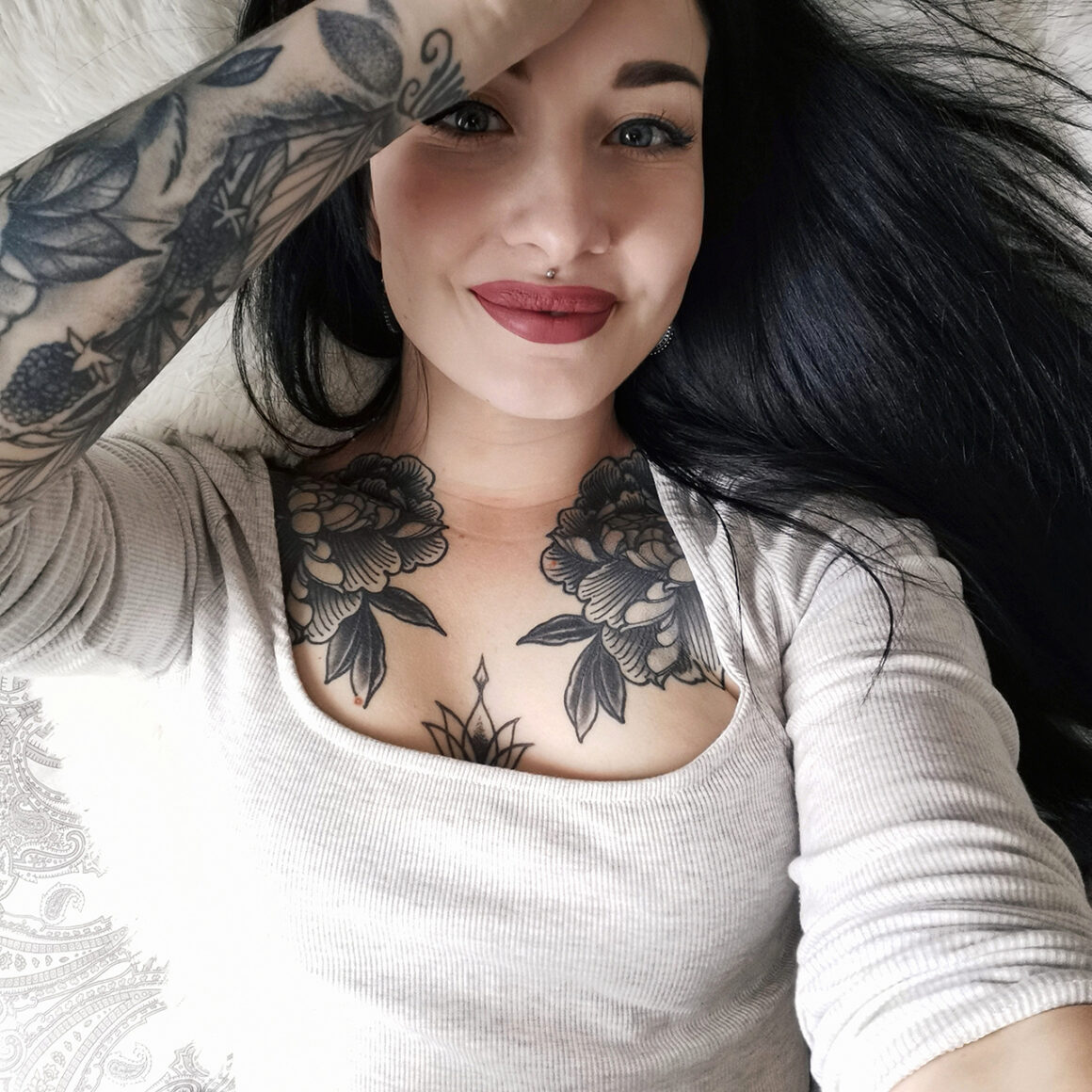 What do you do for a living?
I did my Bachelor of Science and nursing exams in 2020. I am currently working in a residential home for people with disabilities.
When did you start with your tattoo collection?
I have been very interested in any kind of body modification, but especially tattoos since I was 12 or 13 I guess. That's why I couldn't wait to start and I made an appointment just a few days after my 18th birthday.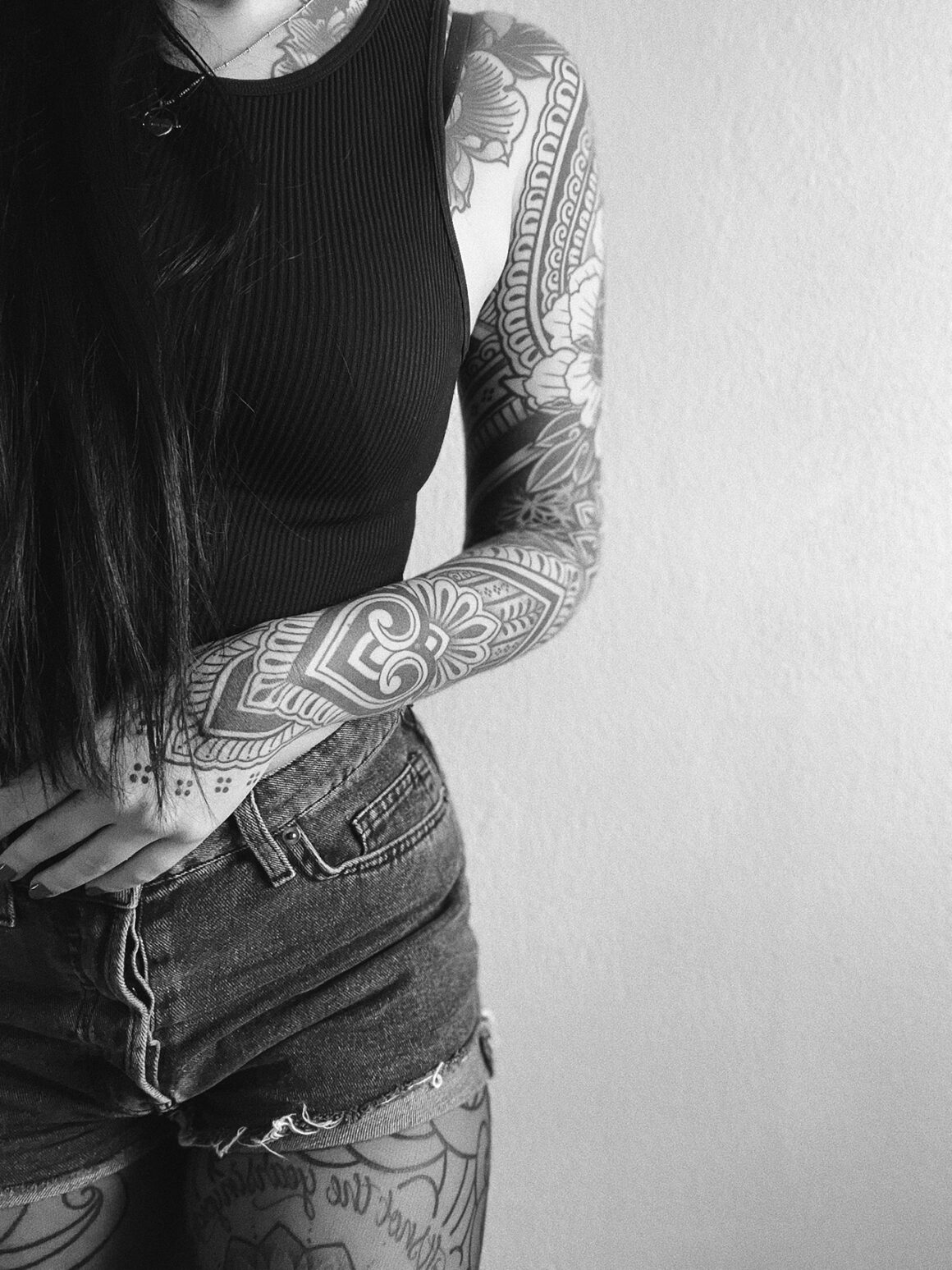 What was the first and how did you decide the style?
My first tattoo was four stars right behind my ear, down the neck, and to be honest, I didn't really think a lot about it. I just went to the studio and told the artist that I wanted some stars just like I saw it on all the cool scene kids from Tumblr, haha!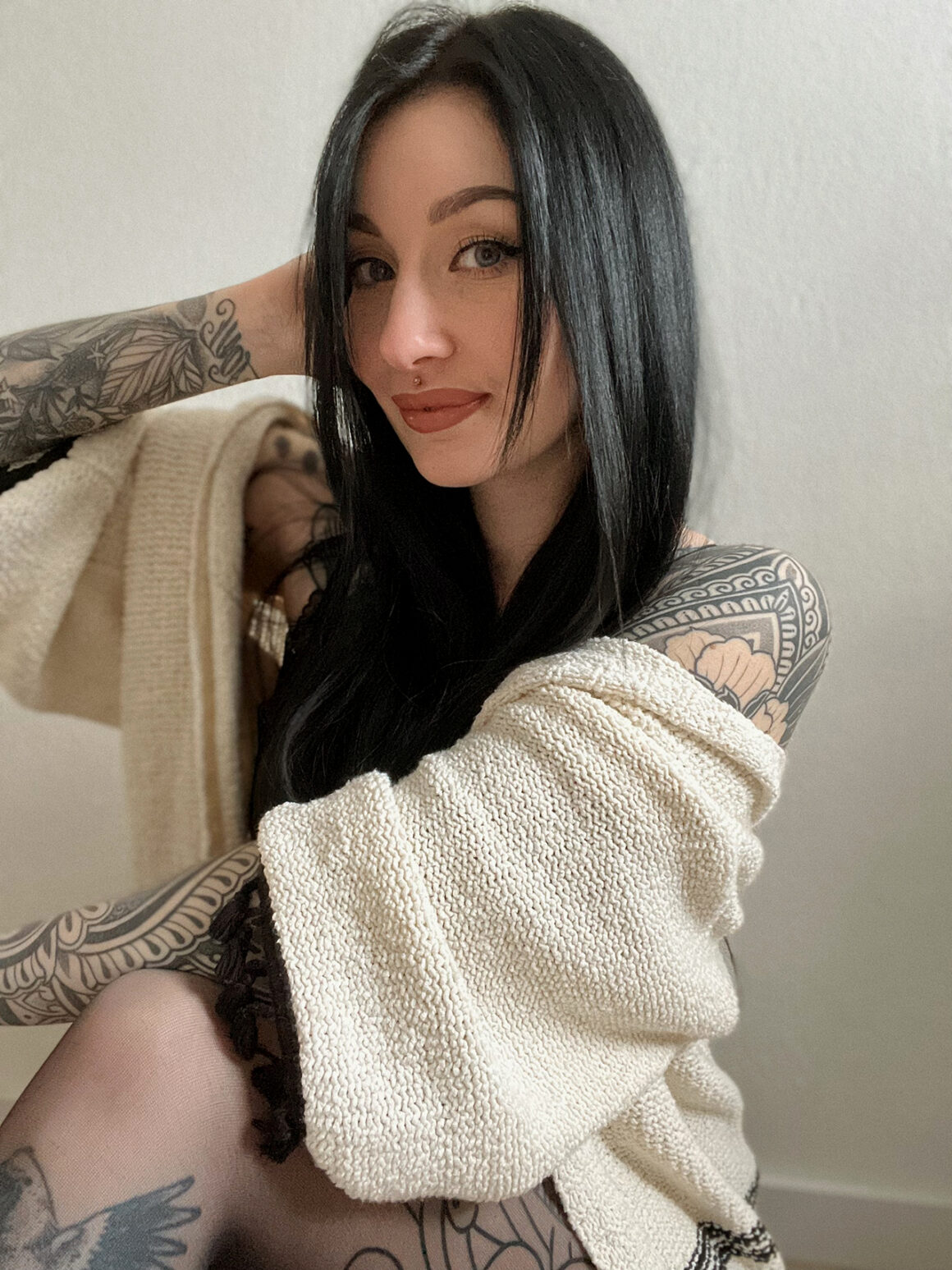 Who was the tattoo artist and how did you choose him/her?
It was a small studio in the same city where I went to school and many people I knew went there.
And then did you go on with the same style and tattoo artist?
I've got two other tattoos from the same artist. But I started researching more and thought more about what kind of motives and style I wanted to have. So I went to an artist in Mannheim (@nick_schweikert) that I've heard about from some friends.
But I've also been to many other artists whose work I really like (@grvrd.rmnc, @jensen.tattoo, @tattoorituals).
What I always knew was that I only wanted to have black and grey tattoos/blackwork but my style kind of changed a little bit. My last project has been the sleeve on my right arm which I really love. I'm also currently working on my backpiece with the same artist (@blk_neko/@rightdecision_tattoo).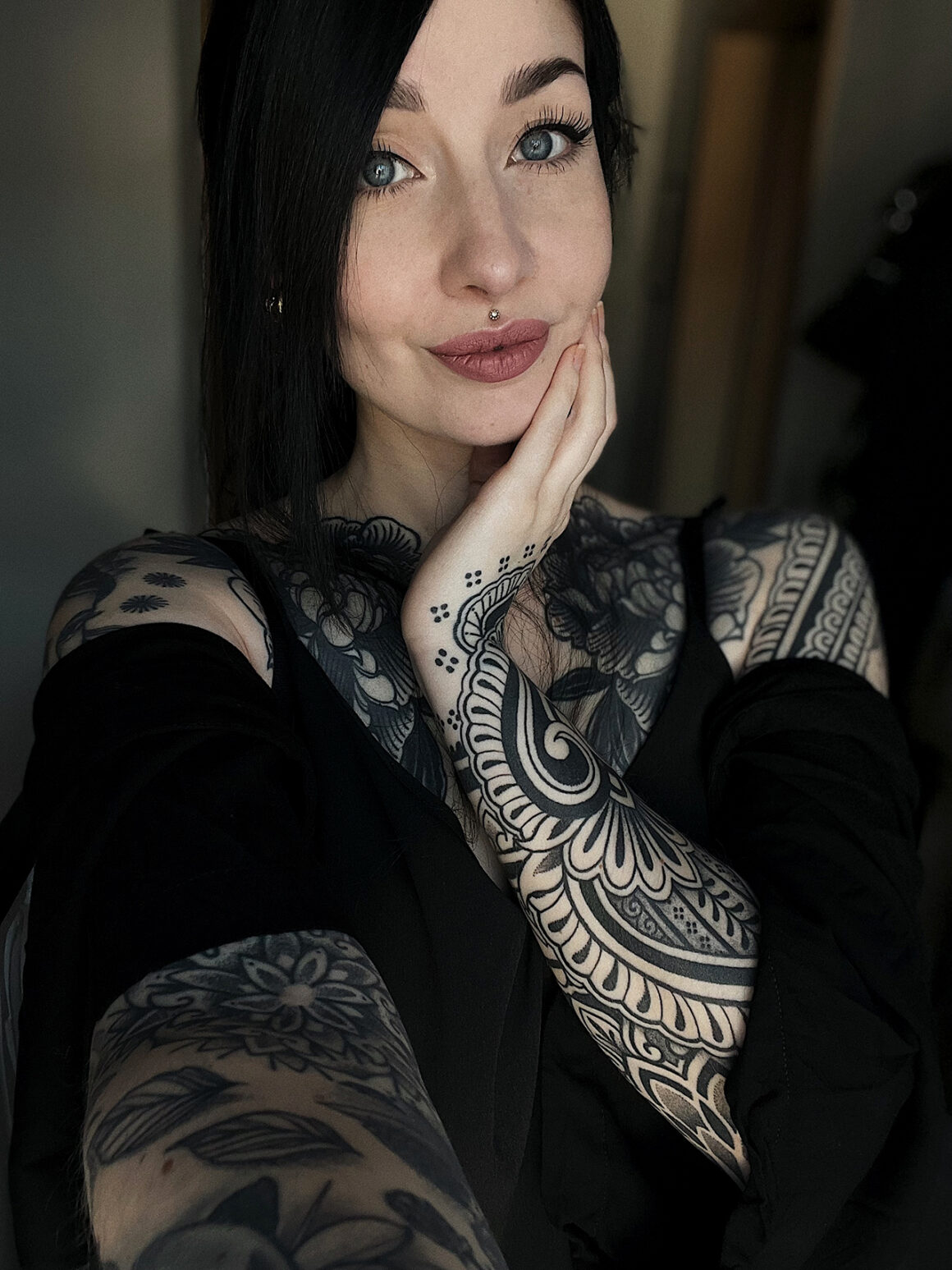 How can you define tattoo art?
My tattoo art is a mixture between traditional/old school and blackwork style. But I still think that my motives are matching pretty good.
I like how they combine bold and heavy blacks with feminine and soft motives and lines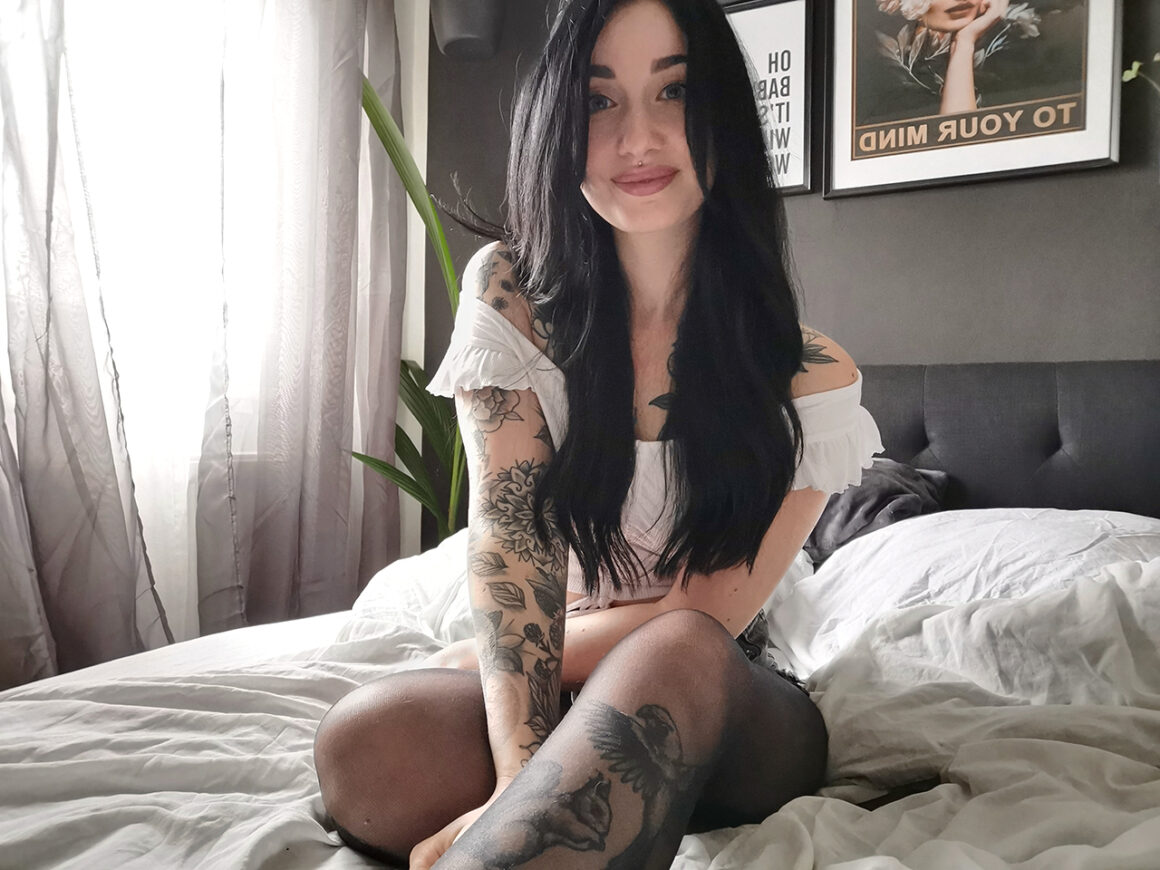 In an aesthetic way, what did tattoos add to you?
Related to my style they're kind of accessories to me. I love to try different styles and see how they add that little extra to every look. But for me tattoos are much more than that. Might sound cliché but they help me to express myself and gave me a lot of confidence 'cause I've always been very insecure about myself.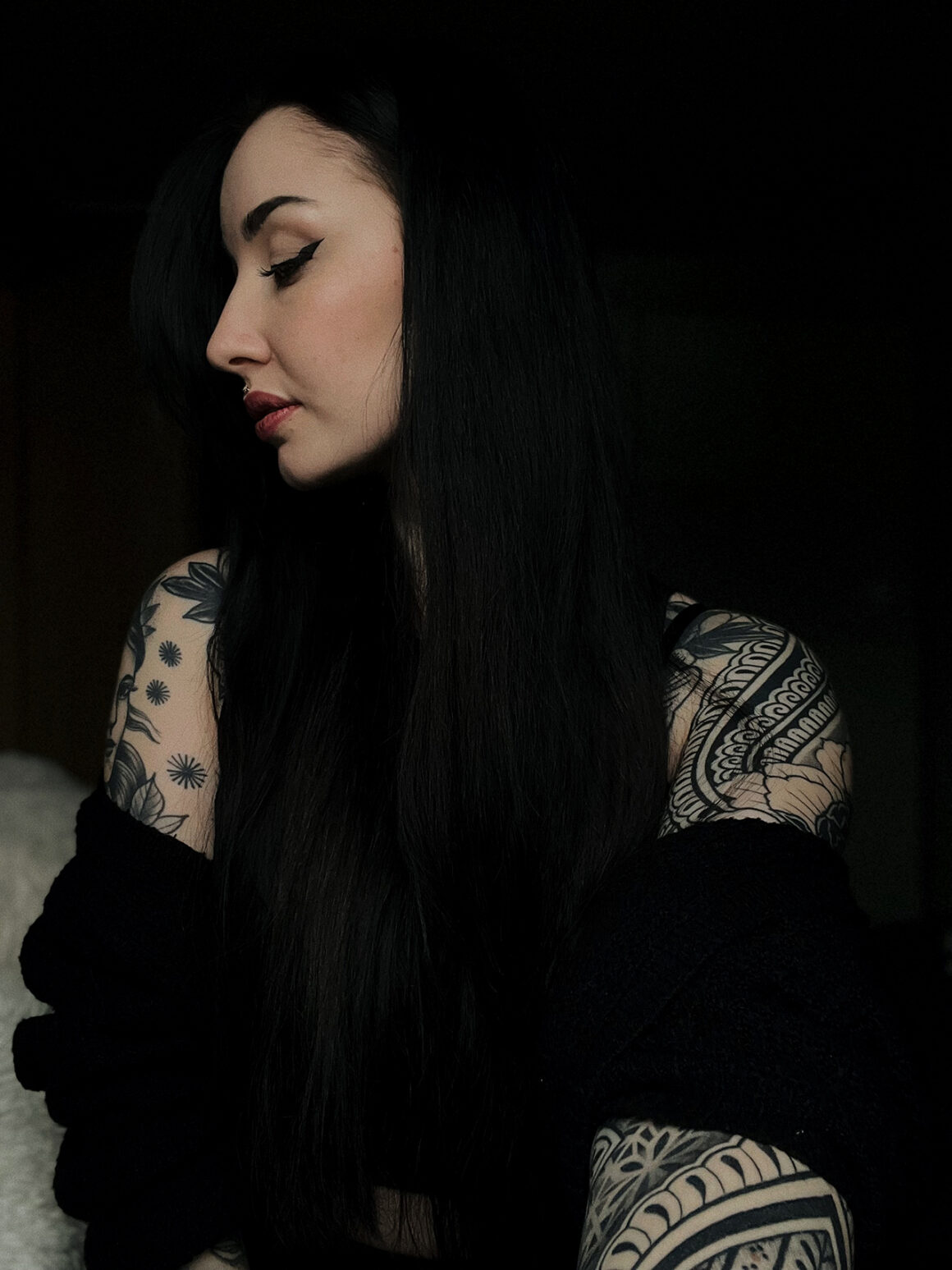 Now let's talk about you, your hobbies, your life, your interests, ok?
I'm more of an introverted person but I love travelling and exploring new places or going to concerts. Unfortunately that hasn't been easy in the last time due to covid.
But I also really enjoy photography, music, going to restaurants or flea markets and going plants hopping with my best friend or my sister.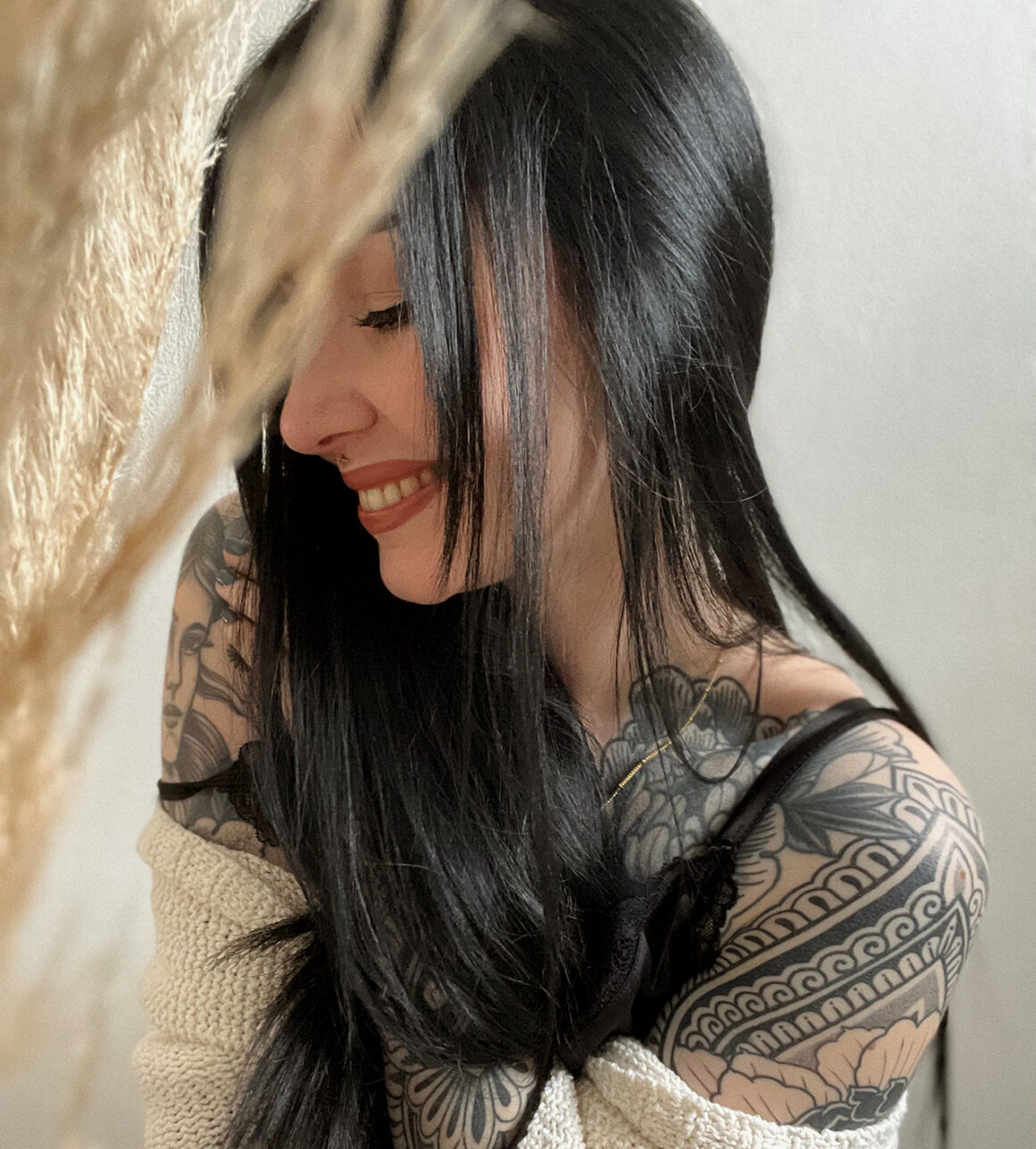 Do you have a "philosophy of life" that you like to share with us?
I don't really have a specific philosophy, but what I learned is that in the end everything will work out, even though it doesn't seem like that.