She describes herself as a positive, determined and honest person. Soyeoun is a personal trainer and a model, living in South Korea. Her body care went hand in hand with her passion for tattoos and one has become the embellishment of the other …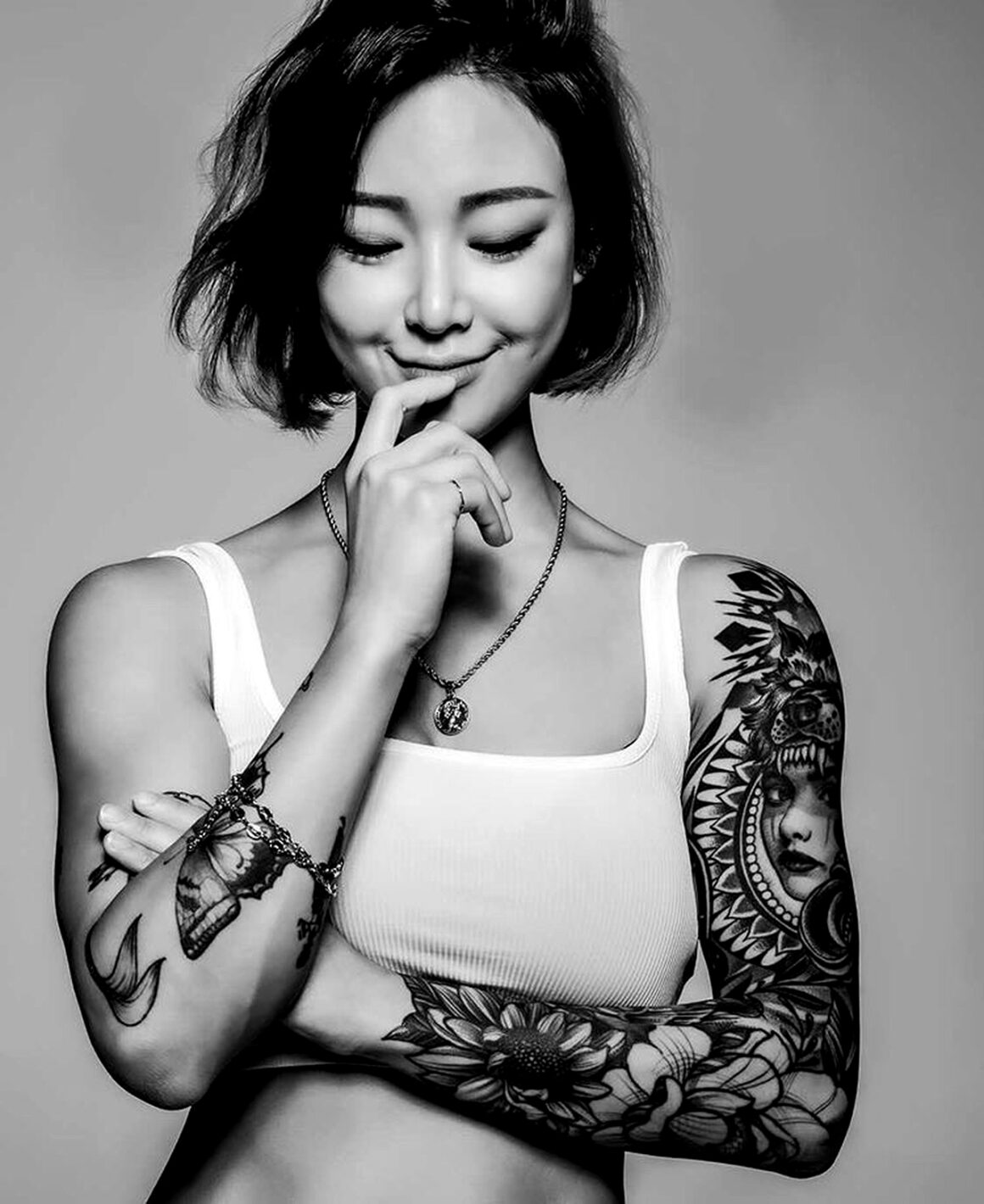 First of all what's your name and where are you from?
Hi, my name is Soyeoun Kim. The first name is Soyeoun and the last name is Kim and I am from South Korea.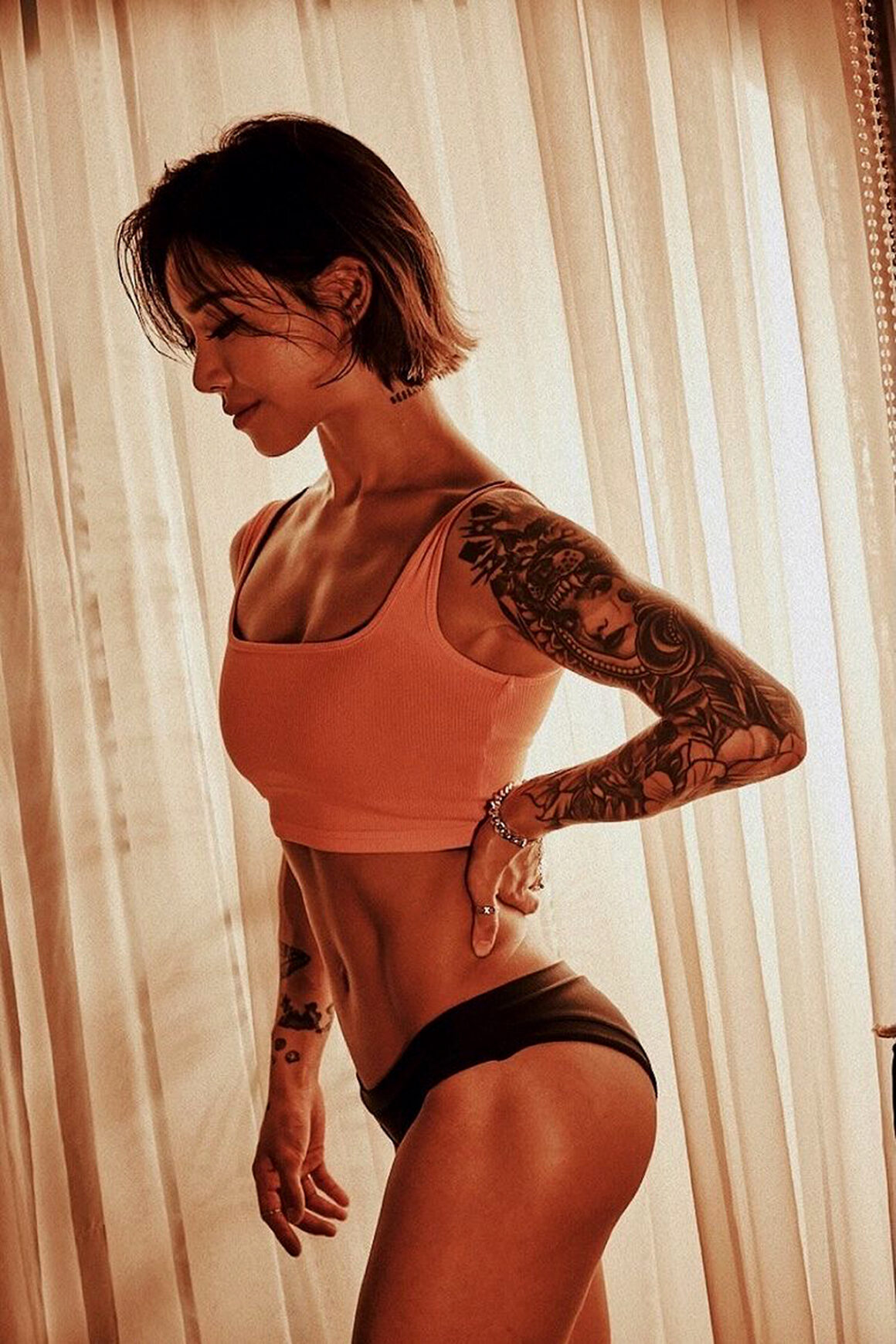 Where do you live and what do you do for a living?
I live in a big city named Suwon, Gyeonggi Province, and now I work as a freelance model and as a personal trainer. But the most important thing for me is to look forward to my future, and the process of getting to know myself.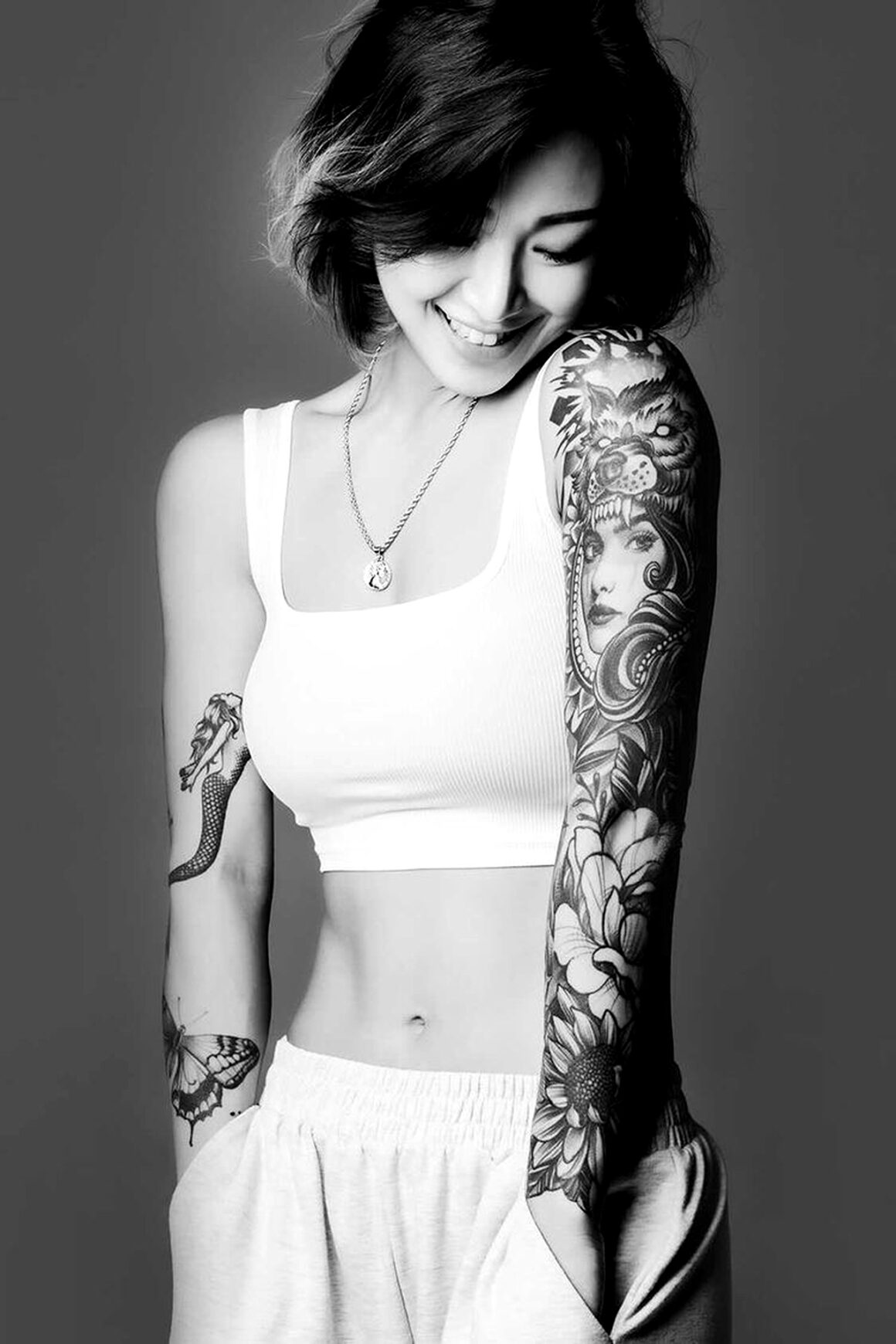 You are a fan of tattoos and of fitness too, aren't you?
Yes I am! I can't leave them out of my life. And I think those two are so related. It's like for a nice drawing canvas that can increase the value of a nice painting. So I want to put a great painting on a great canvas to make it worthwhile. That's the reason why I started working out. To make my tattoos stand out by taking care of my body. And If I hadn't started to get a tattoo or to do work out before, I would never have had the chance to get interested in both fields. But now I think it was a big fate that I got those chances.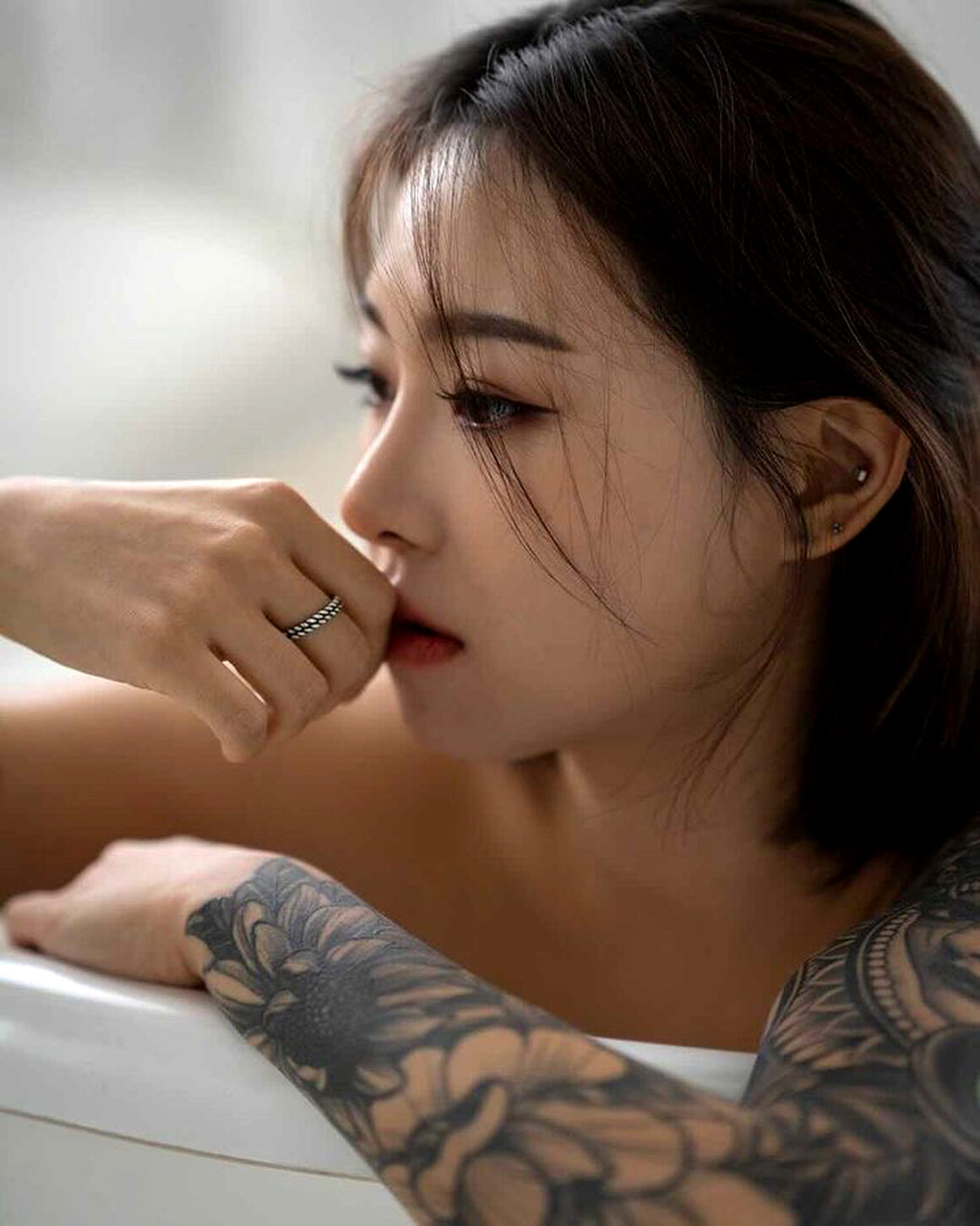 Let's talk about your collection of tattoos: what do you have on your sleeve?
There are different styles of tattoos on my right, left sleeve and back. First on the right, there are several tattoo designs: a butterfly, a map of the world, a suffering woman, and a mermaid. This is gonna be filled with my small memories or ideals of my life. On the left arm, there is a long sleeve tattoo which is filled with sun flowers, a skull, and the face of a woman wearing a wolf's mask.
To be honest, I didn't have the idea to get a long sleeve tattoo. But before I got it, I had some tattoos there that I didn't like.
So I decided to cover them up with other things but it was too hard to cover only that side so I just thought about covering my sleeve all up with cool designs. And I did it ha ha! Finally, the last thing and my best tattoo is on my back. The portrait of my family picture. And I put it right behind my heart.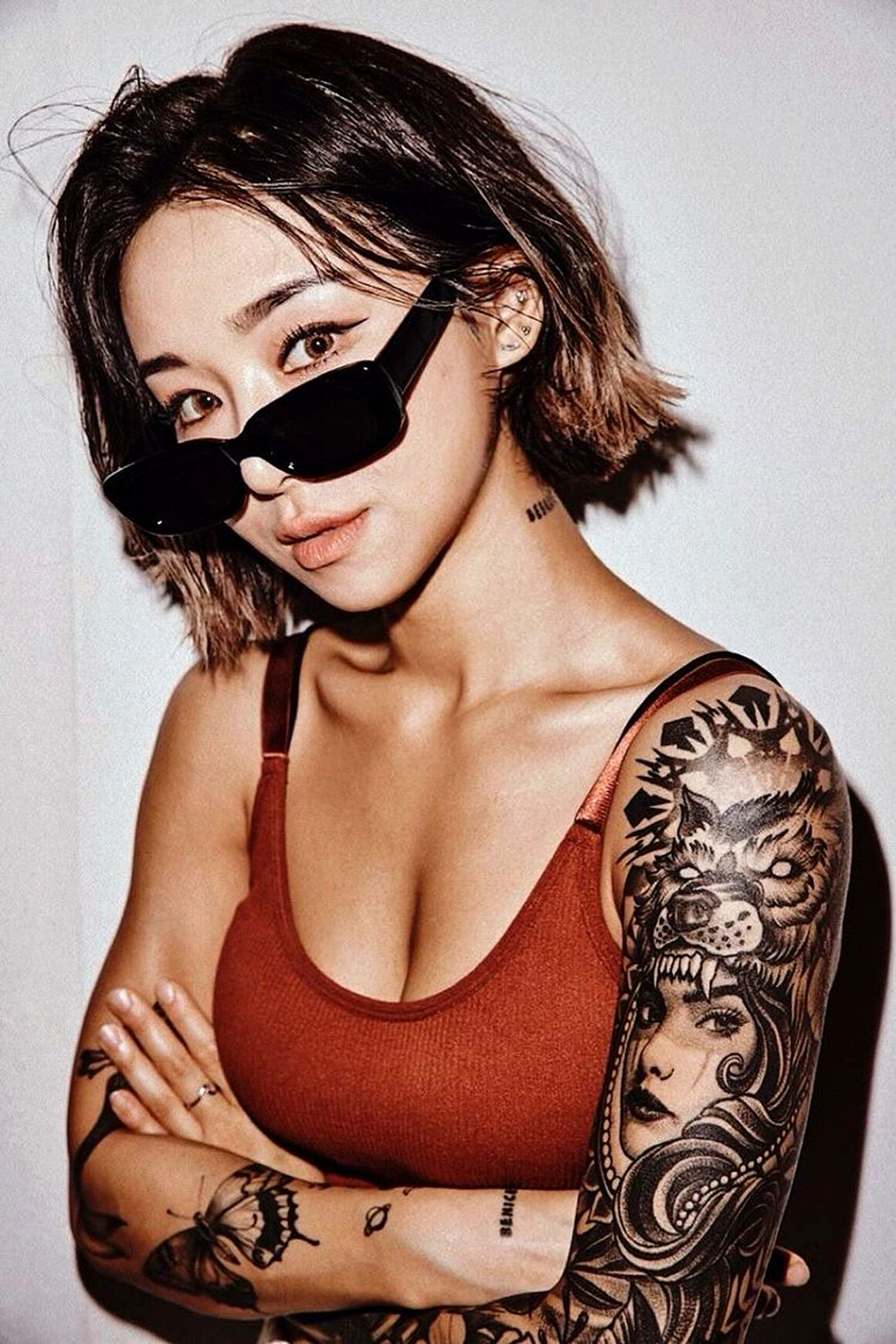 How did your passion for tattoos start?
Since I was young, I always had a big dream to get a tattoo when I became an adult. Starting with a small tattoo, a map of the world, I started filling my body. And I cannot forget that feeling at the first moment as I was so happy to put my thoughts on my body.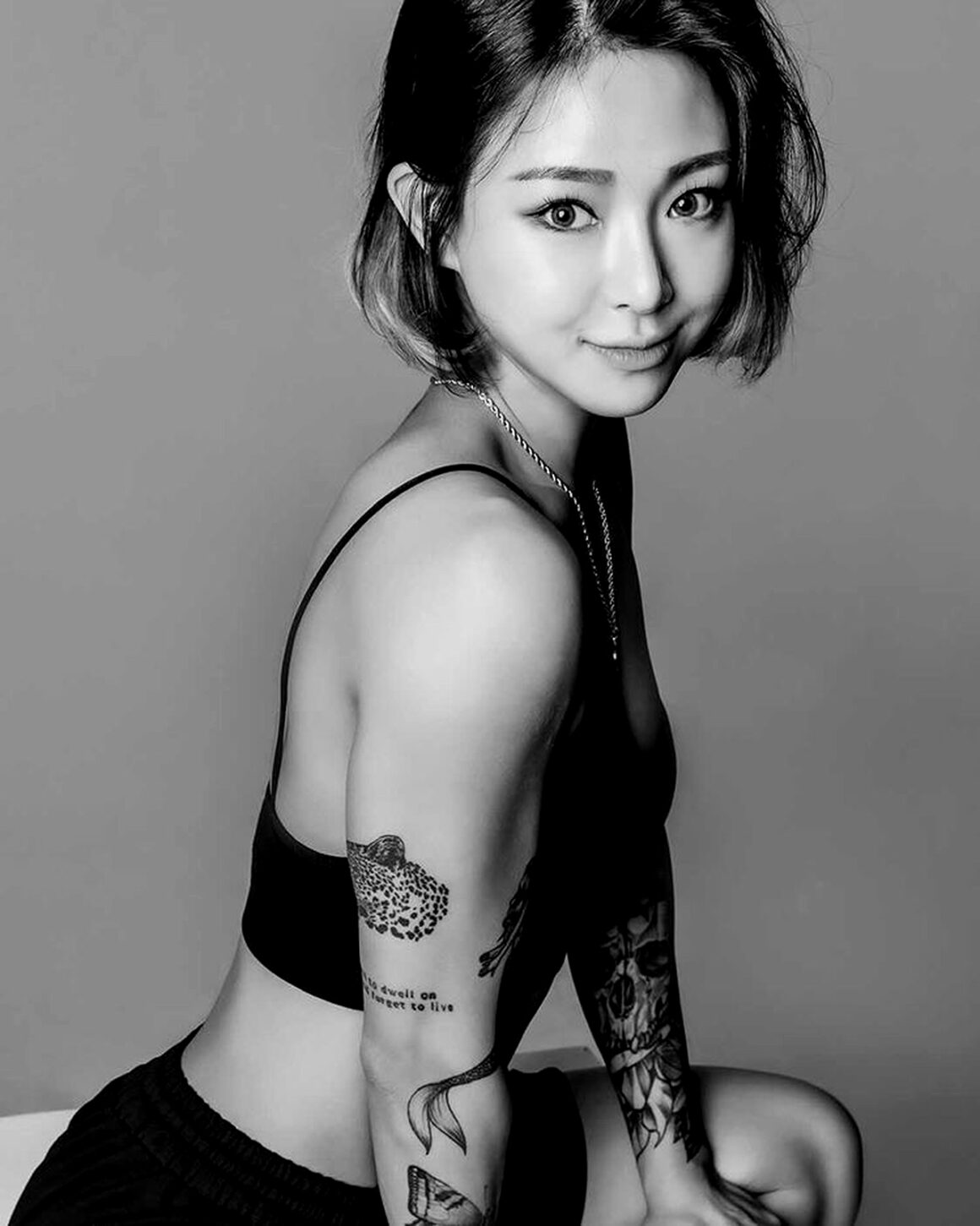 Can you describe the city where you live?
One of the most famous heritage in Suwon, the city where I live, is Suwon Hwaseong which was intended to be used as a defense requirement in the south of the capital. But now lots of cafe and restaurants sprung out around this place. And it has been transformed with the mood and the vibe of young people.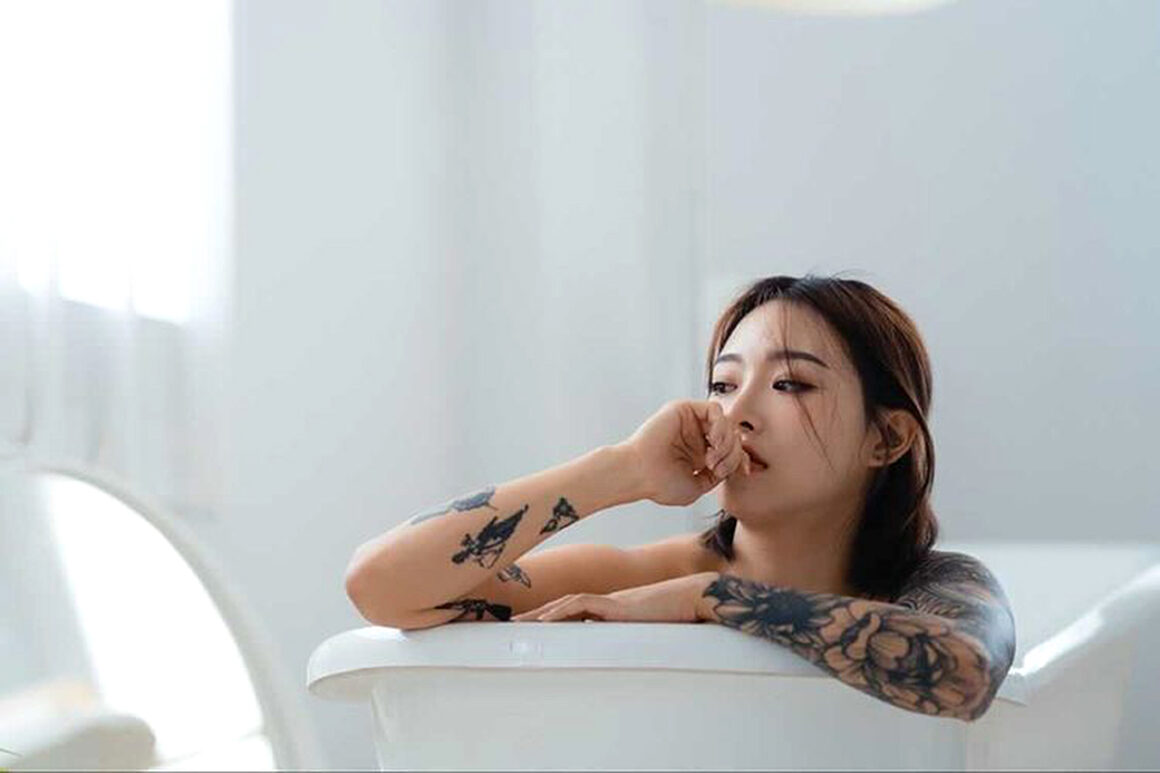 What kind of image of a woman would you like to reflect?
Positive, unconstrained, self-determined, and with love for herself. And that's not only for women. It's for all.