Interview with the eclectic Italian artist who has dressed the last two pontiffs (Pope Benedict XVI and Pope Francis) and has found pure emotion in tattoo art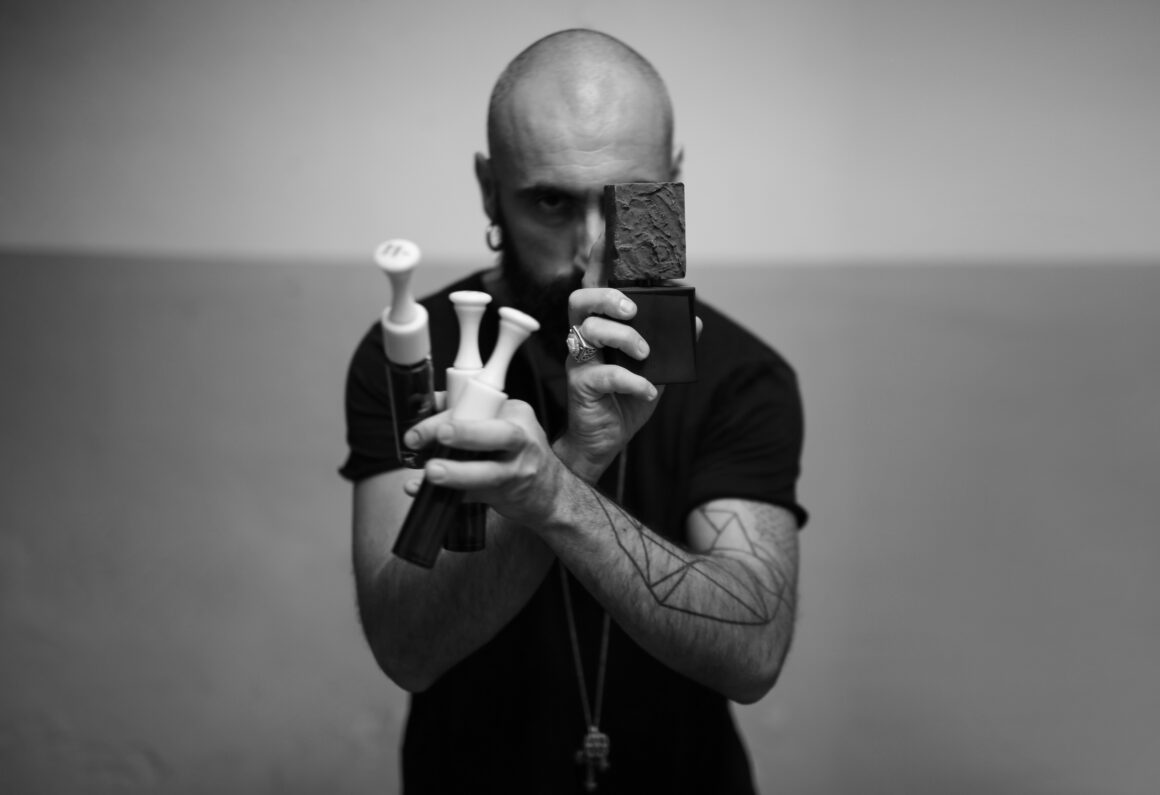 Filippo, I once read a statement of yours that really struck me. I'll quote it verbatim: "My research is oriented on signs and symbols of the immense medieval artistic heritage". Looking at your tattoos (arcane and geometric at the same time) I think that this specific predisposition of yours has ended up "invading" your skin as well. Do you agree with me?
I think you're right but, as you well know, a tattoo is also the result of a mental form or an elaboration of a specific mood. The combination of these two factors has generated the desire to "fix" permanently on the skin the new reason for my life. Therefore, shapes, intuitions, geometric arrangements derive from the cleaning of a powerful universal medieval heritage, but also of a particular moment of my life. A moment that I personally consider a "break".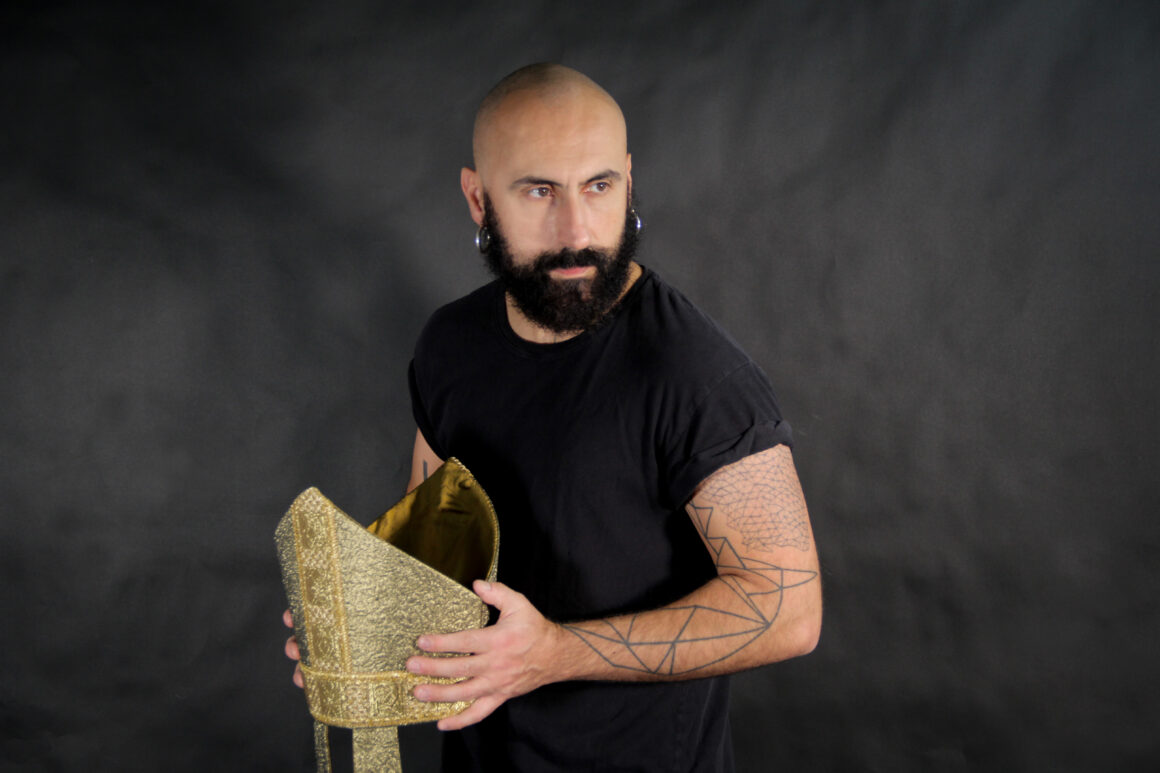 How did your relationship with the tattoo art come about? I ask you this because every single manifestation of human ingenuity you have encountered on your path (sacred music, ecclesiastical tailoring, perfume art, etc.) you have ended up making it your own…
You are right again. As far as I'm concerned, nothing is causal, not even impulse, because I believe that every happening in this world is simply generated by another. My relationship with the art of tattooing is not so long-lived (it was born in 2013) precisely because of an event that has deeply marked my way of life.
Basically I wanted this change to be visible to my eyes, but open and readable by the eyes of others.
It was easy to think of me, of my artistic and professional activity, but also of my relationship with the Sacred and with Faith.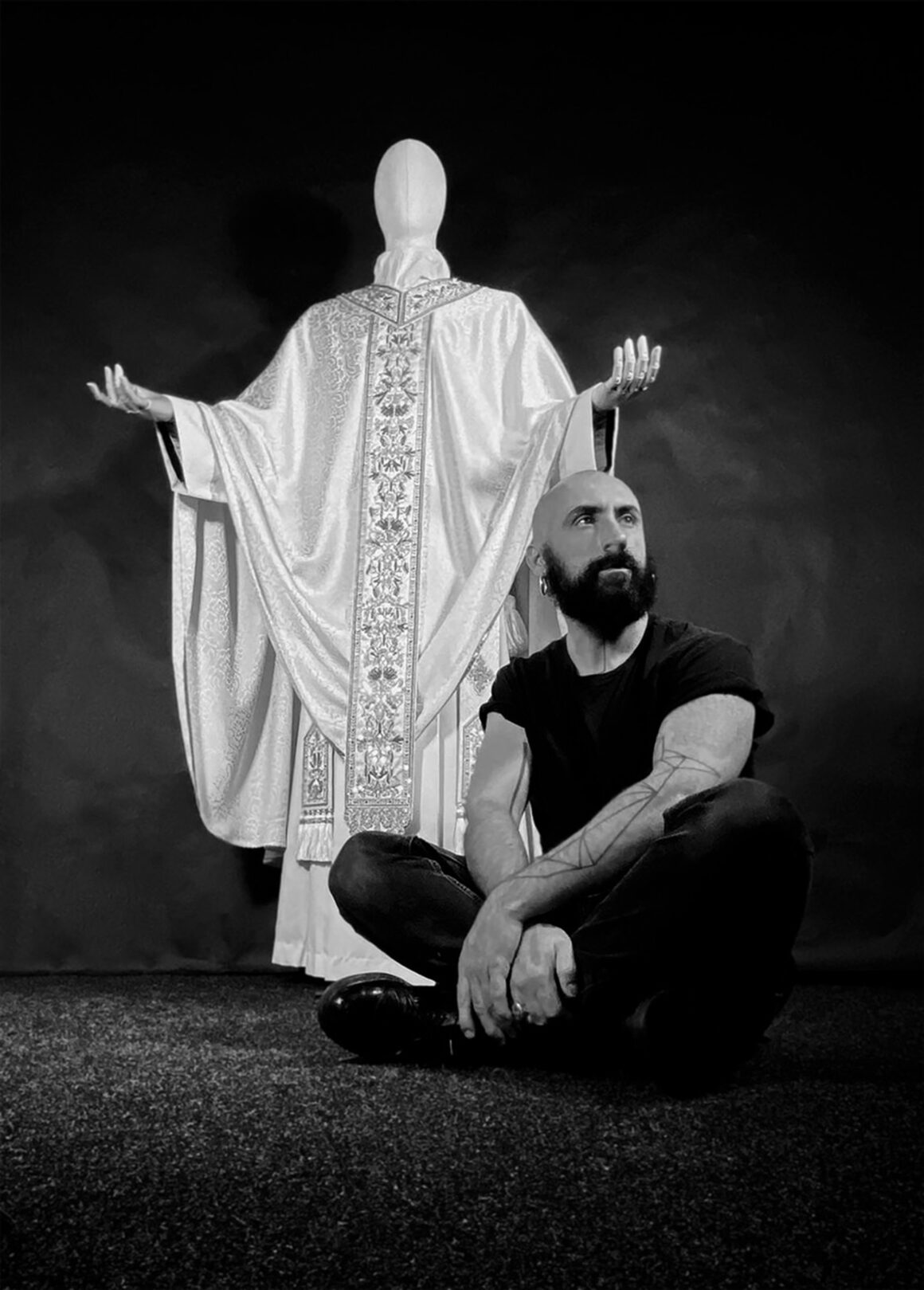 Can you tell me the meaning of that geometric tattoo that starts from your left shoulder and goes down your arm?
As I explained before, the moment of "breaking" with a large part of my past is the exact genesis of that tattoo. Part of it comes from some Zen drawings, but then I wanted to continue. Especially thanks to larger and more marked geometries, I was looking for the idea of a broken mirror able to draw straight and geometric lines by itself.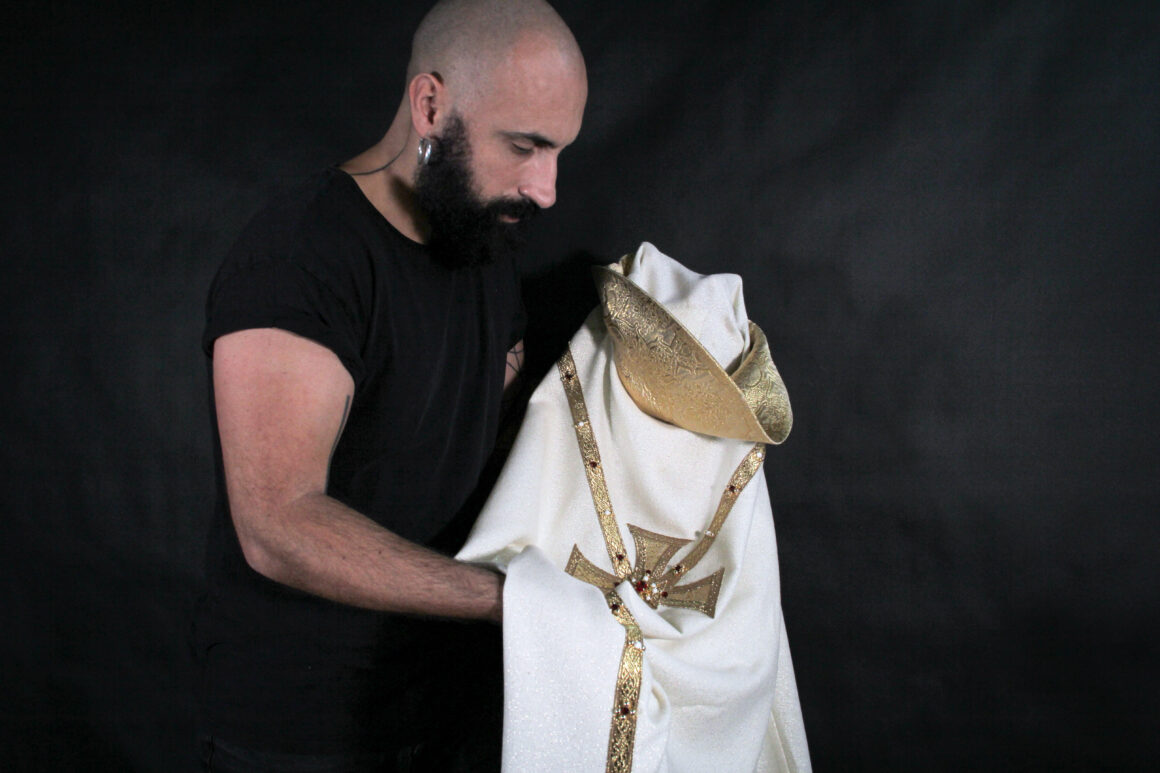 What about the tattoo at the exact center of your shoulder blades? A sacred heart, perhaps?
Yes, it's a sacred heart: that was my first tattoo ever, seen and desired, materialized on me as if it had been a flash. I liked reminding myself of who I am and where I come from and to fix it in a place where I couldn't see it. In a place where it's easy to be protected by a hug. In that place where even the "burdens" overlap. He, willingly or unwillingly, the Sacred, the Faith that bleeds and burns, will always be with me.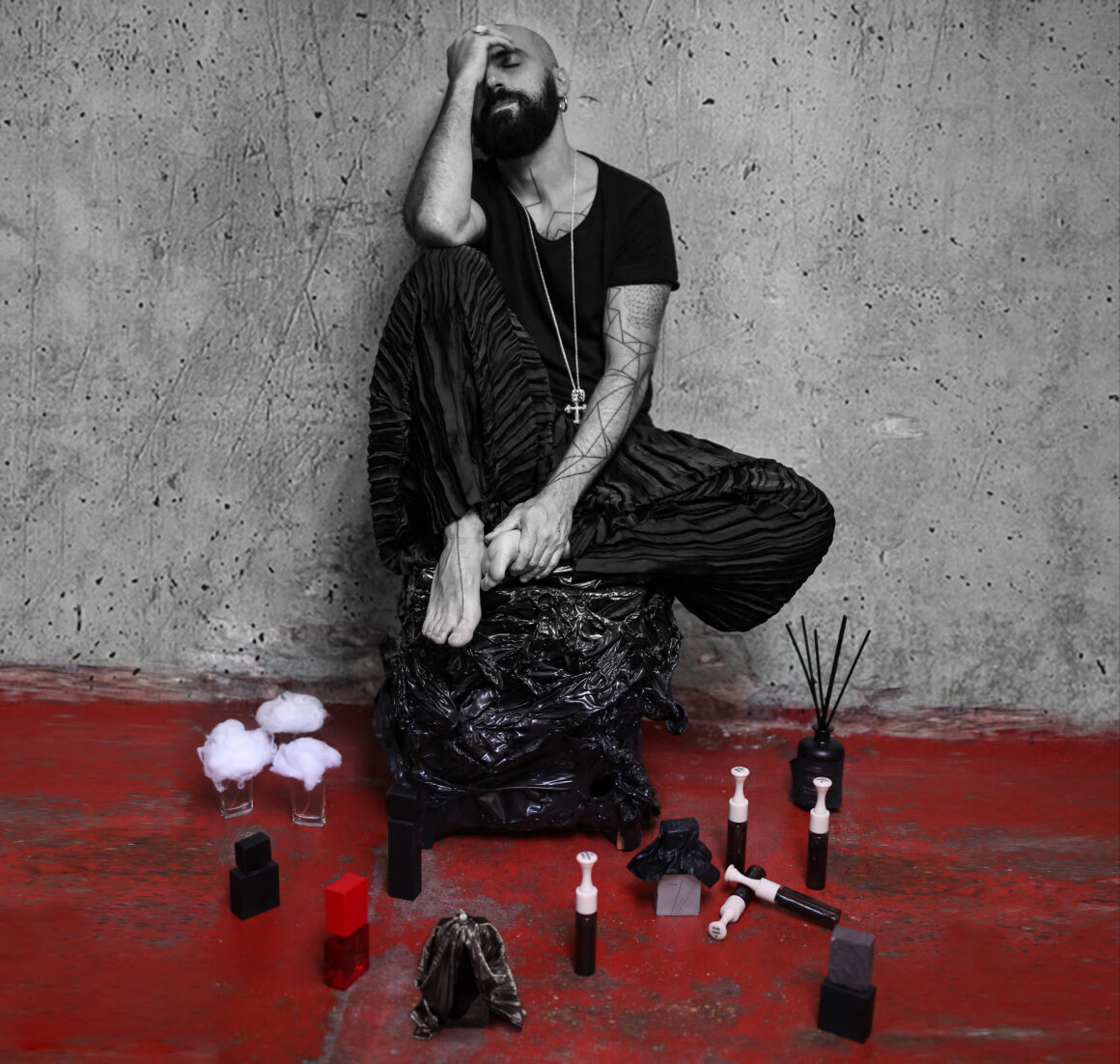 Your tattoos will never be simple tattoos; I would rather talk about "conceptual body art": do you like this definition?
Well, I would only try to communicate my "being in the world": the desire to remain unique, different from others.
Diversity is conceptual and it's a value I would never want to give up.
From the broken mirror come straight lines that remind me of the straight road to follow. That road furrowed by the thousand paths and events of life. They are desires that are born from the shapeless matter of our interior; living matter that transfigures and indelibly traces our path. But we must remember that, even along a straight road, we can look back, perhaps just to understand that our past is real. A bit like scars. After all, tattoos are also scars, don't you think?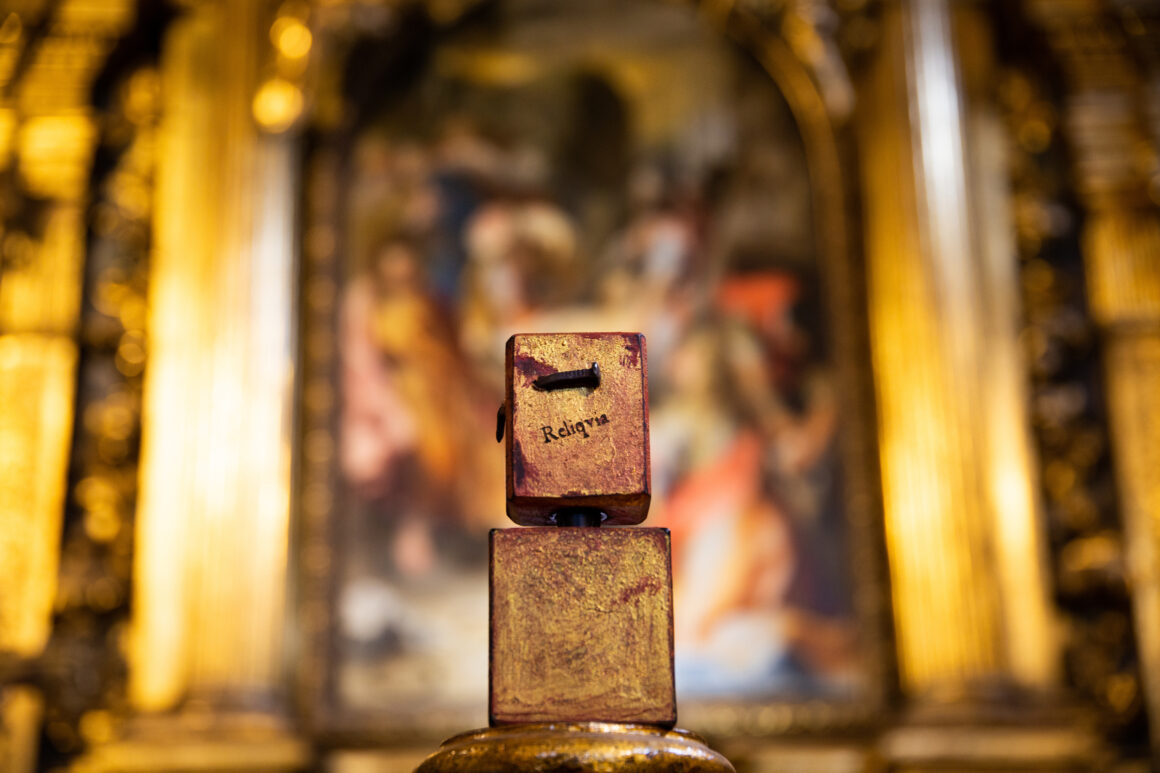 Of course. Do you have a trusted tattoo artist for your skin work? Is it an artist from Marche area like you?
I chose a woman for my first tattoo, in Romagna, because at that time I lived in Santarcangelo di Romagna. For the big lines instead, a tattoo artist who used to live in Rimini, while now he has moved to Veneto. Let's just say that in those days we had madness in common!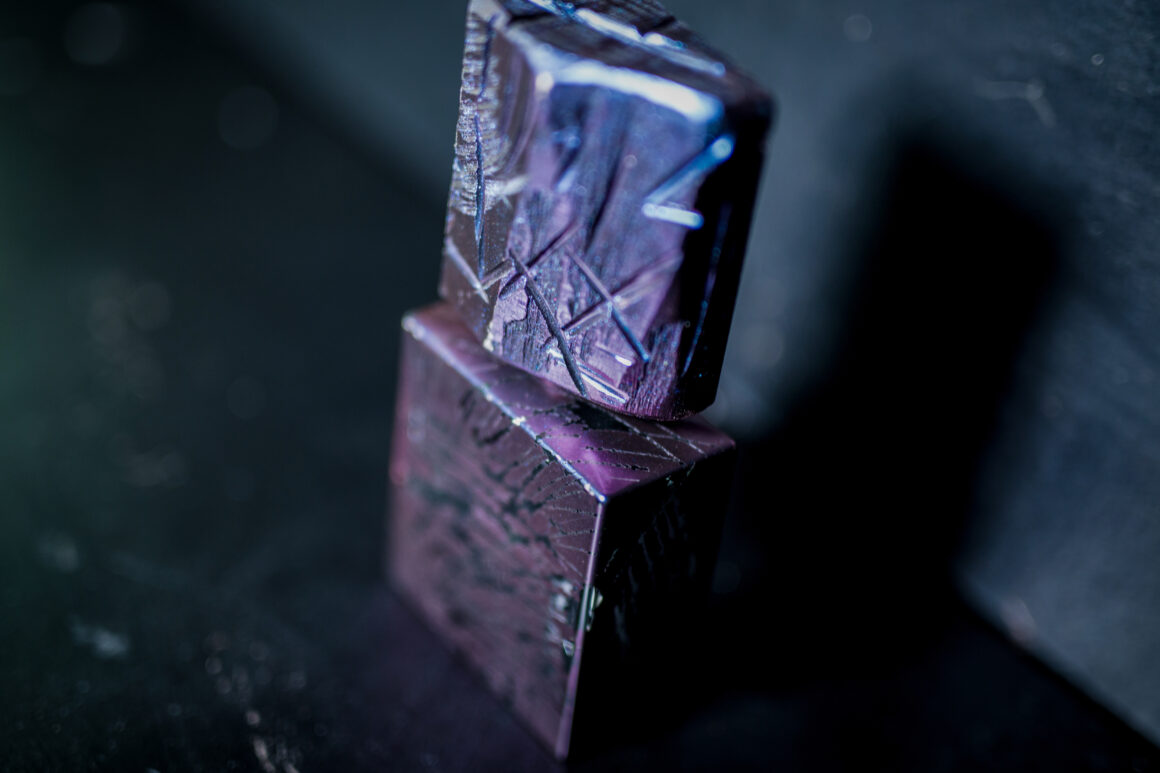 Would you like one day to radiate art by using a needle machine and tattooing some stranger?
I've thought about it many times. Let's say I'd like it a lot even if I'd suffer equally from the great sense of responsibility. Putting yourself in someone else's hands to become the brush that etches a life story is a complex role, but who knows? Maybe someday…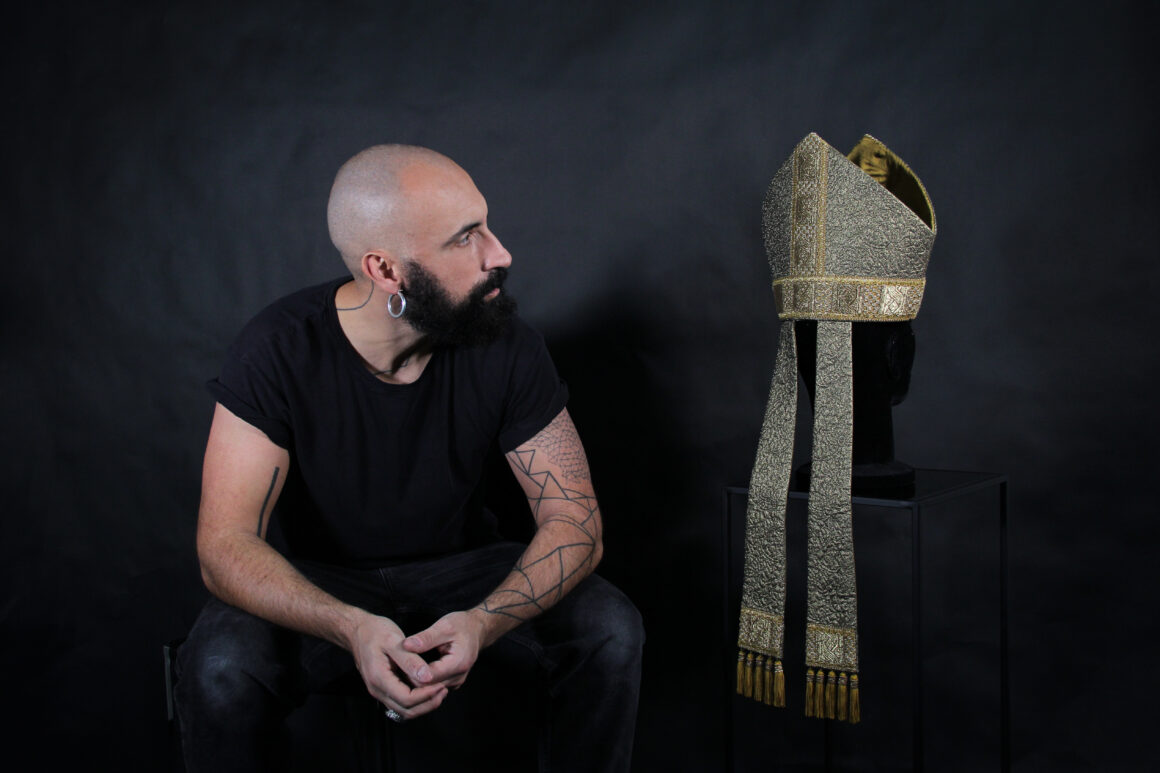 Do you think there's a big difference between making a sacred papal robe (as you've done in your lifetime for Pope Benedict XVI and Pope Francis) and completing a rather challenging tattoo? Where do you think there is more artistic freedom?
I think in both cases it takes great commitment and professionalism, as well as great skill and sensitivity. Creative freedom is the basis for generating a work of art. In a Sacred Robe and in a tattoo, freedom is granted to the artist while also taking into account a fundamental limit: respect. Respect is an important value that gives balance and formal power, a necessary condition to find Beauty.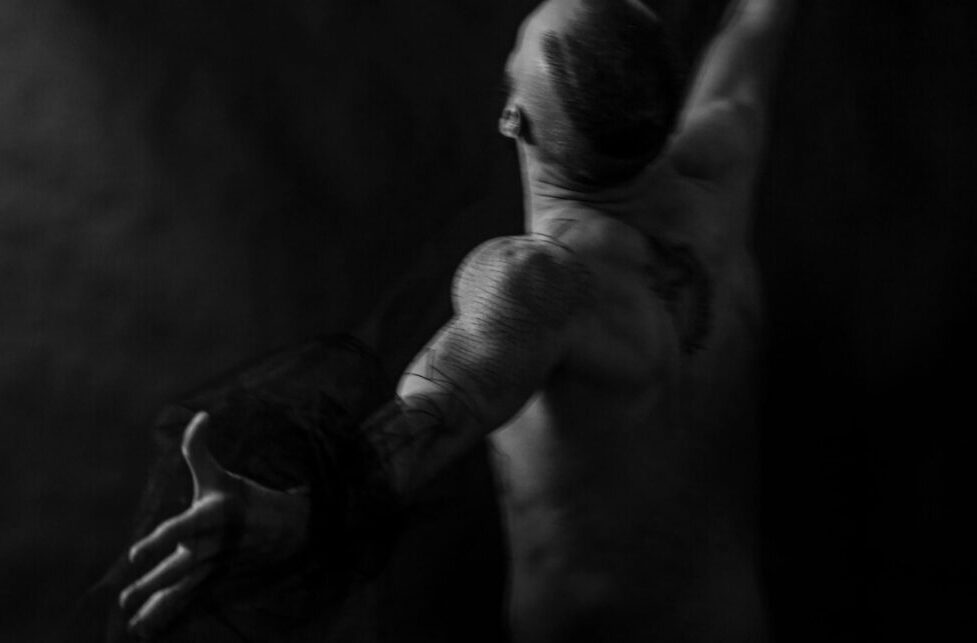 You are also a successful perfume creator. Would it make sense to create a line of perfumes dedicated to tattoo art? I mean, for each style (Traditional, Japanese, Geometric, Biomechanical etc.) a different aroma. Do you think it could work?
Everything makes sense if it produces emotions. And tattoo art is nothing but a flow of pure and constant emotions. I'm convinced it would work like a charm! If you want, I'll help you in this intriguing challenge…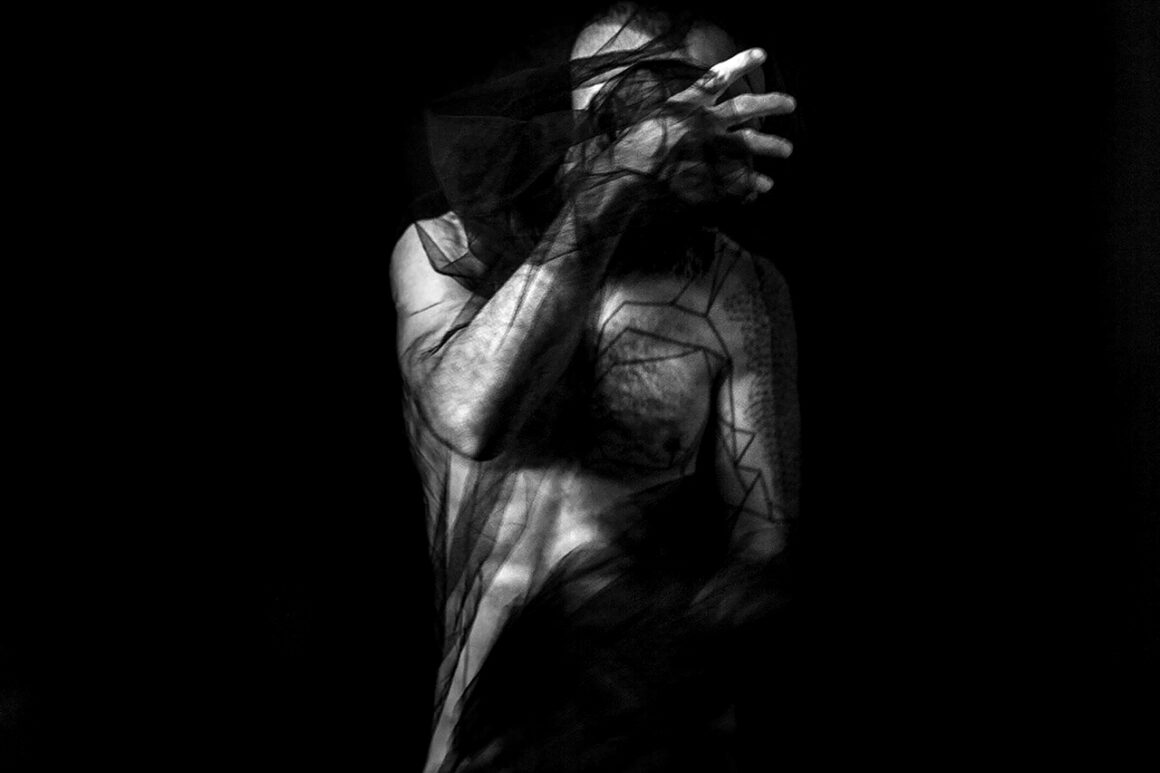 Will you continue your research in the field of tattoo art, adding other subjects in the future, or are you satisfied with your work on skin at the moment?
I'm very satisfied with my tattoos because they have a rather harmonious distribution in my body. And, anyway, I'm waiting for a strong moment to realize the last one. But in that case it will be emotion, and only emotion, that will tell me when and where.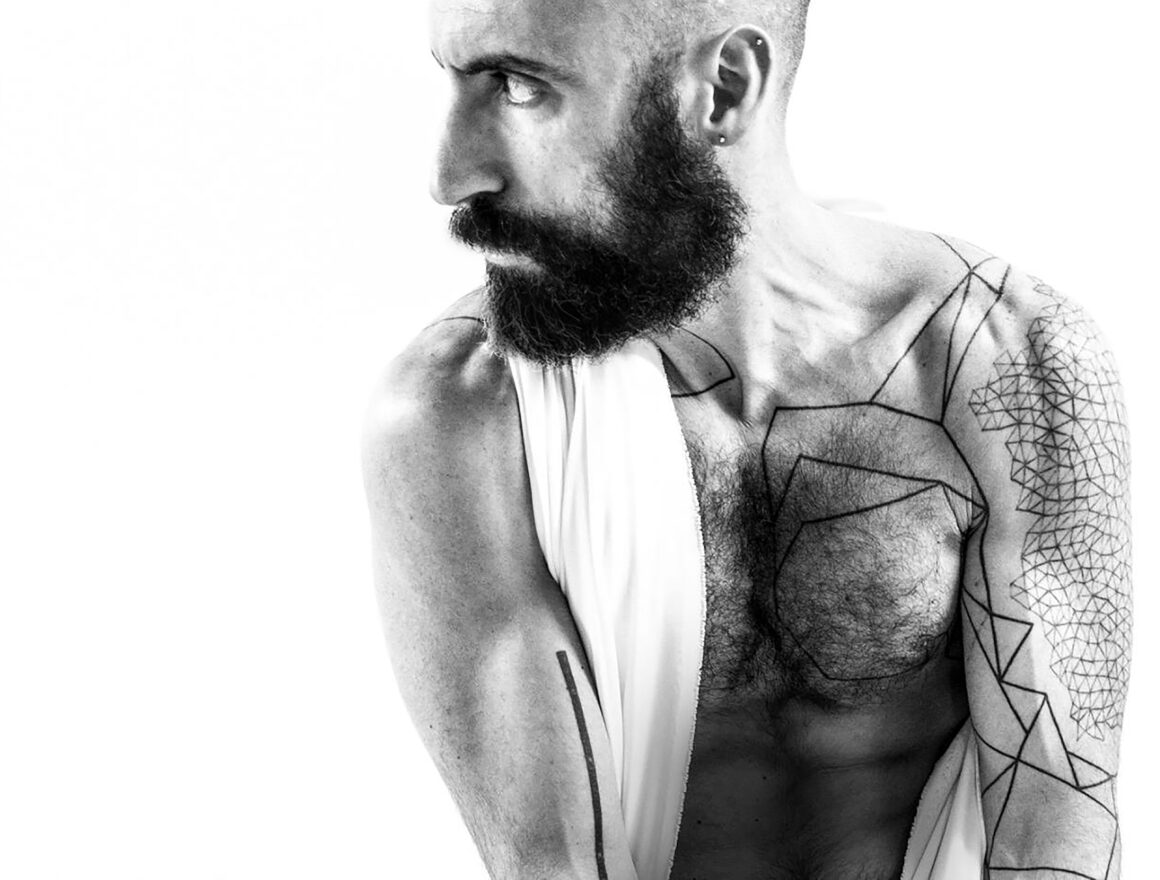 And your famous last words are…?
Curiosity, consistency, truth and freedom. In other words: Beauty. With a capital 'B'.