Here it is, a long, in-depth interview with the Southampton "Custom Propoganda" private-studio owner. A self-made man/tattoo artist full of talent and enthusiasm.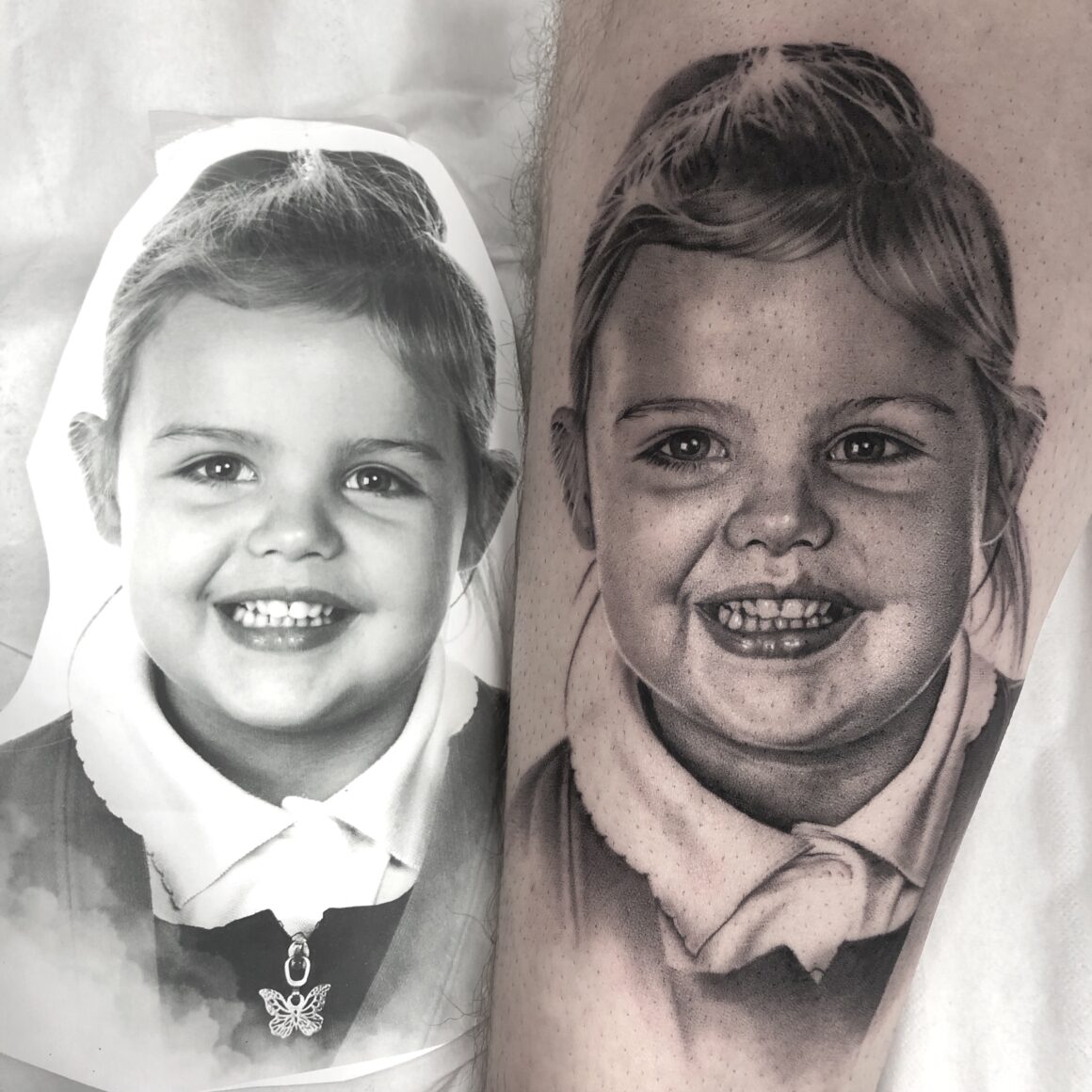 Duncan, when did you realise for the first time in your life that you were going to be a professional tattoo artist?
Well, There's a bit of a back story to this as I had a whole career before, beginning to tattoo 10 years ago. I had my first tattoo at 18… 22 years ago now! A stupid band around my arm that I quickly ended up hating and at this point it hadn't even crossed my mind that I'd ever venture into tattooing. My experience back then couldn't have been further away from the progressive art movement that we're all experiencing today.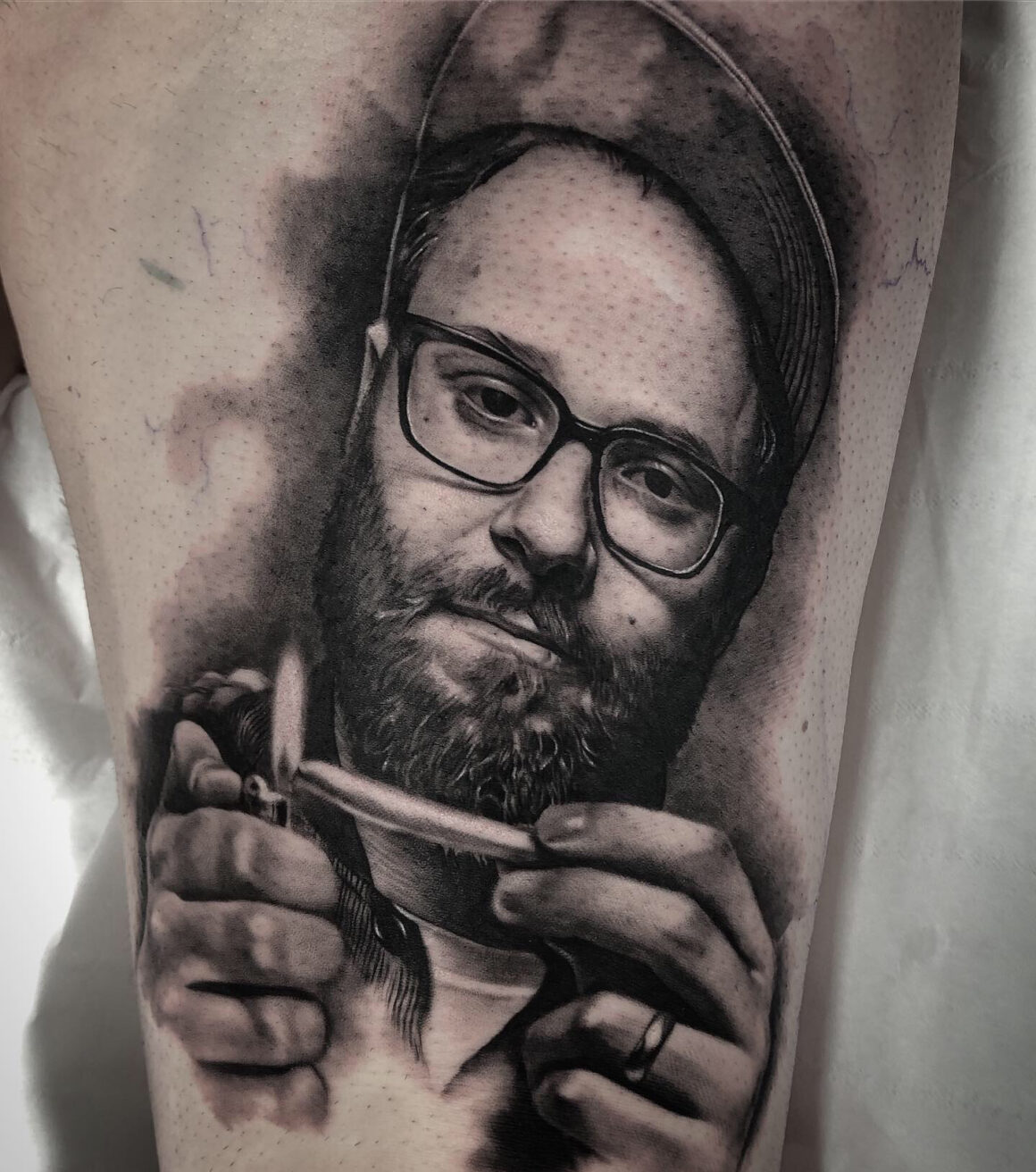 So what really happened?
I left the Arts Institute at Bournemouth in 2000 and began a career as a graphic designer. It was around 2009 that I became aware of the TV show "Miami Ink". I had no idea what was possible in tattooing. It blew my mind and made me wish I'd gone into tattooing instead of graphic design.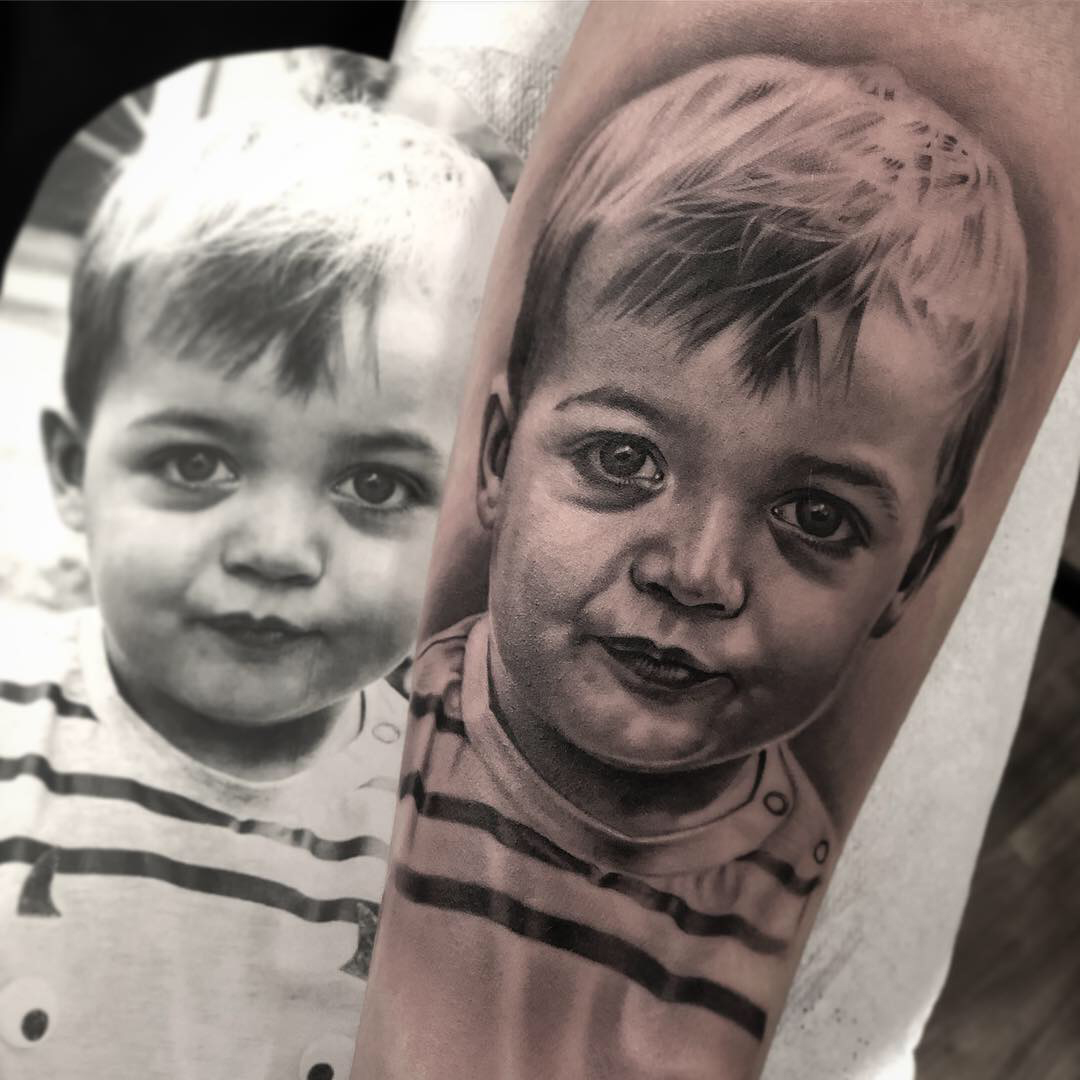 It seemed to me that with creativity in this medium, the sky was the limit. Something which certainly wasn't the case within graphic design… for me anyway.
I was over it and wanted to change my path.
I was 30 at the time, newly married with a stepdaughter, and working full time. It was actually my wife who encouraged me to pursue tattooing. I was concerned I was too old to start something new and completely different. My graphic design jobs had always been corporate… I was wrong.
Did you specialize in the Realistic style because from a very young age you knew how to portray human faces to perfection? Or did you study a lot to gain that "perfection" in your drawings?
I had always drawn and painted realism growing up and at Art college. Not so much the human form outside of life drawing but I loved drawing wildlife. Particularly birds. Historically I hadn't set out to capture "people" at all. In fact faces were something that I'd avoided. There was so much room for error and criticism and that used to scare me.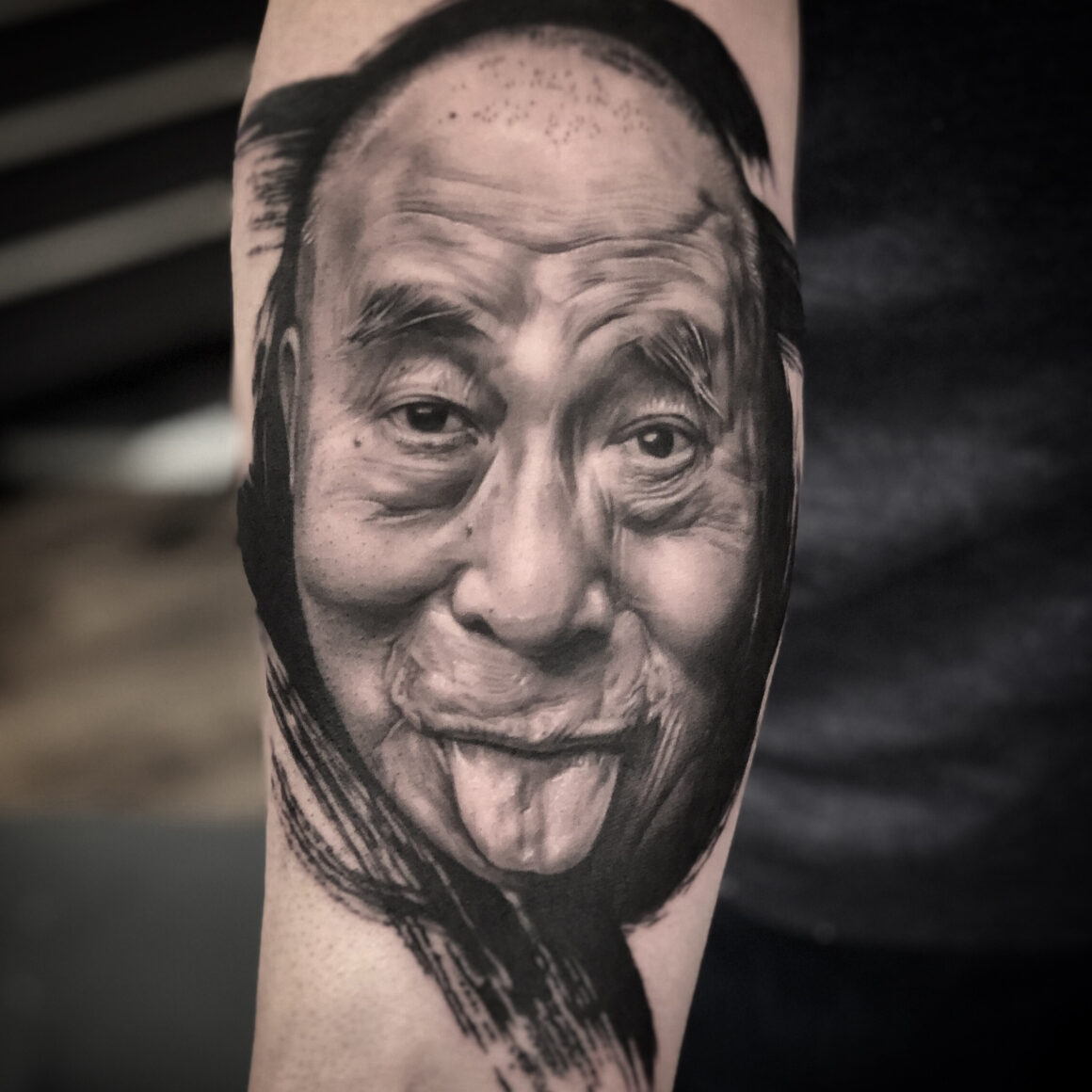 When I started tattooing I always thought that I'd lean towards Japanese. That was the style I was particularly drawn to.
I wouldn't say I fell into black and grey realism. I just really enjoyed how raw it was.
I always thrived on pressure as a graphic designer. Tight deadlines worked in my favour. And I kind of feel the same with tattooing portraits now. There's zero room for error compared with most forms of art. It has to be 100% or it's wrong and you've failed. That scares some people, like it used to me, but now I think I thrive on that.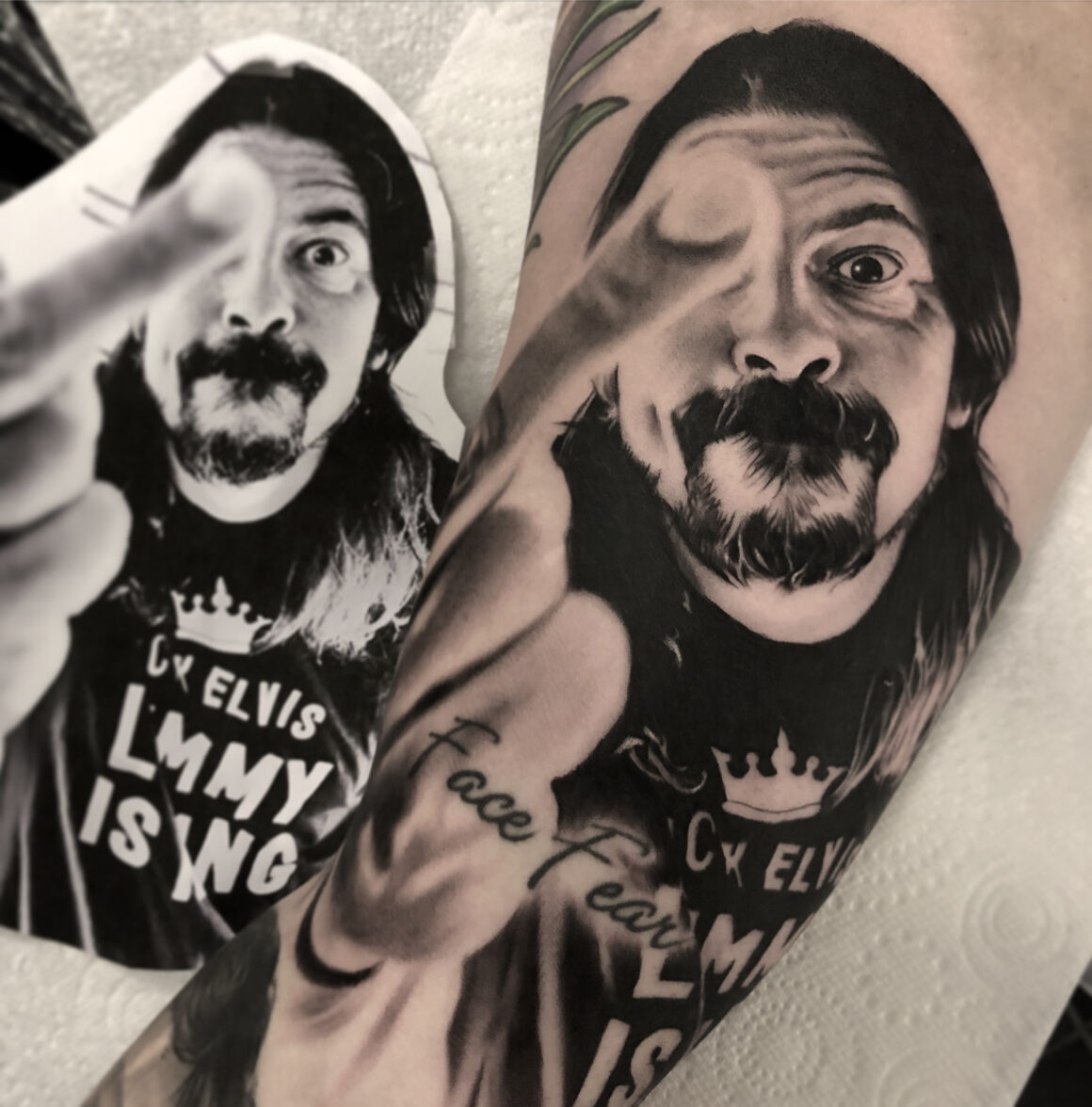 How long does it take on average to do one of your portraits?
That really depends on what's going on in the image. If the reference is someone in a checkered shirt with long curly dark hair then you're in for a long one. I generally estimate between 6-8 hours for a forearm portrait. Some of the larger thigh portraits have taken 2-3 sessions based on 6 hours a session.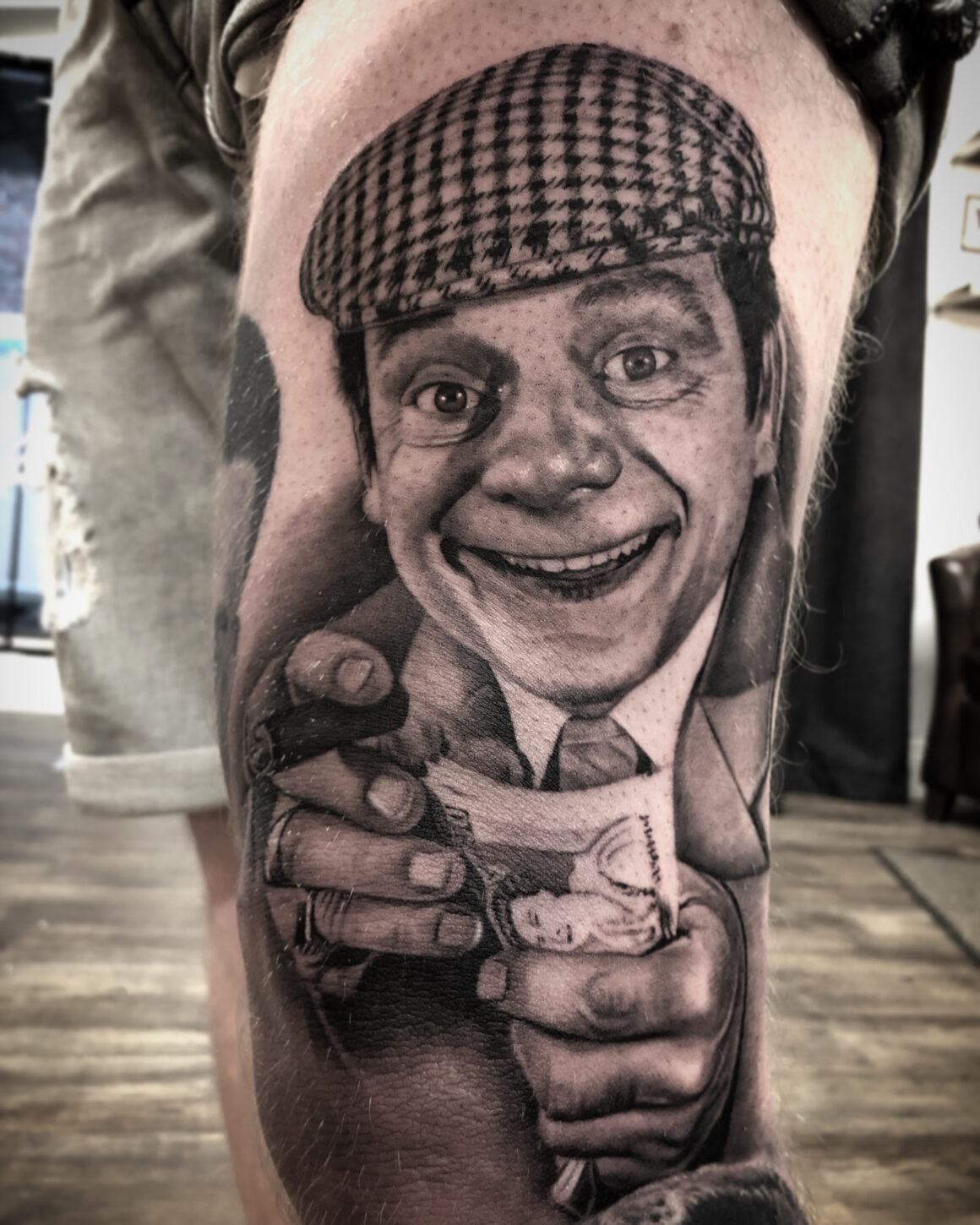 Are you always a fan of the portraits that you tattoo on your customers?
Definitely a fan. Particularly music and film related portraits. Although I can get equally excited about a great reference photo. Especially if it's a vintage photo. Say a grandparent in uniform from their youth. Some photos you see and immediately you know they're going to translate to a tattoo perfectly. Then sometimes you'll get the "only" reference a client has and that can really test you. Thankfully, my previous career meant that Photoshop is second nature to me and definitely helps me set up reference photos so that they're ideal for tattooing.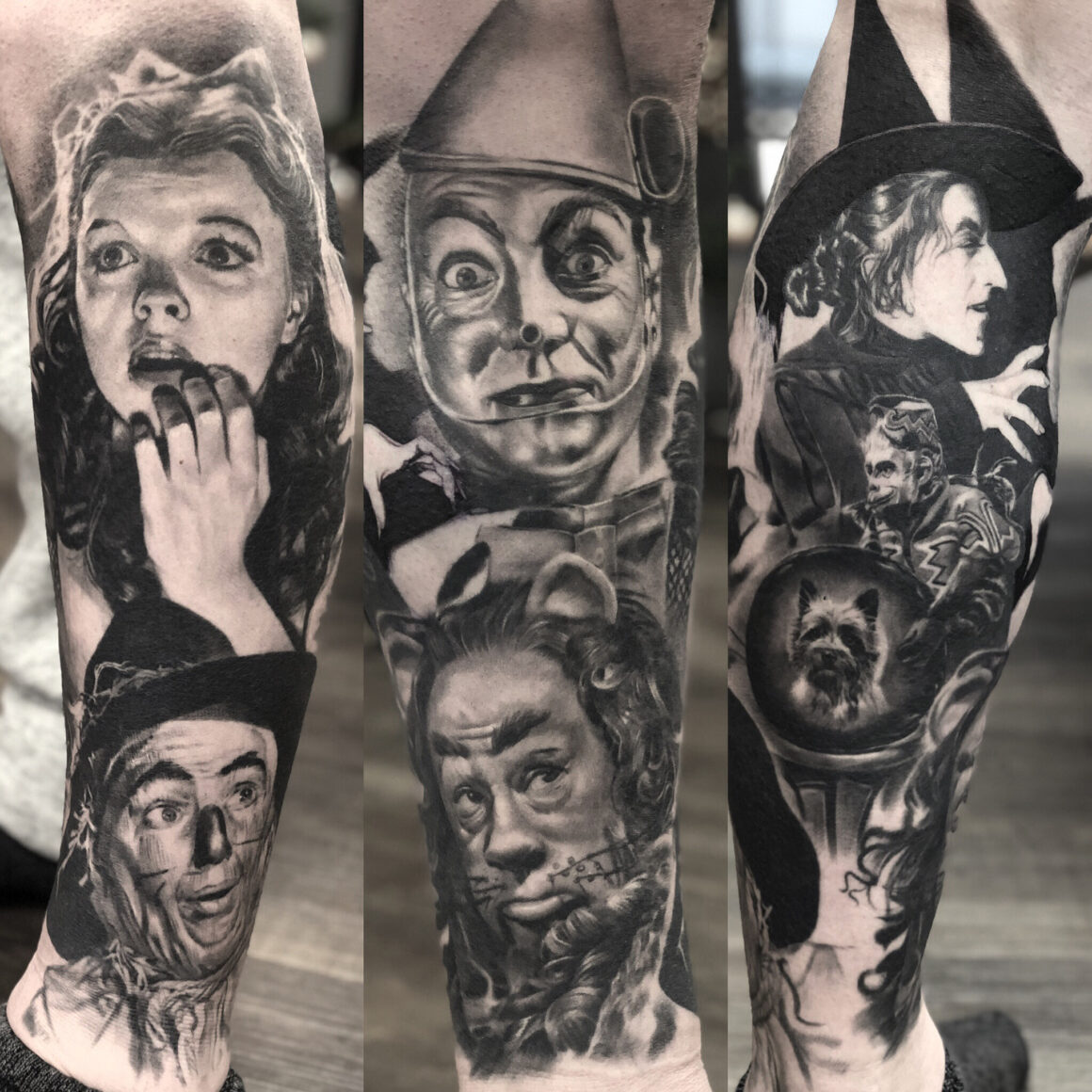 I know it seems impossible, but is there still a tattoo portrait that you haven't been asked for yet but would love to do?
I think I've tattooed the portraits of most of my music heroes now, although I'd love to do a Billy Joe Armstrong (Green Day) portrait. Especially one from the 90s. And maybe a "Point Break" piece. The 90s original movie, not the remake/new one. (laughs)
Do you listen to the music from that particular artist while you tattoo? I mean, if you're doing a Dave Grohl portrait, do you listen Foo Fighters or Nirvana to get some inspiration from it?
Yes, definitely! All the time. I also stick concerts on the TV to get in the zone. I worked on a leg piece of Nick Love's "The Business". It took 3 sessions and we watched the film each time!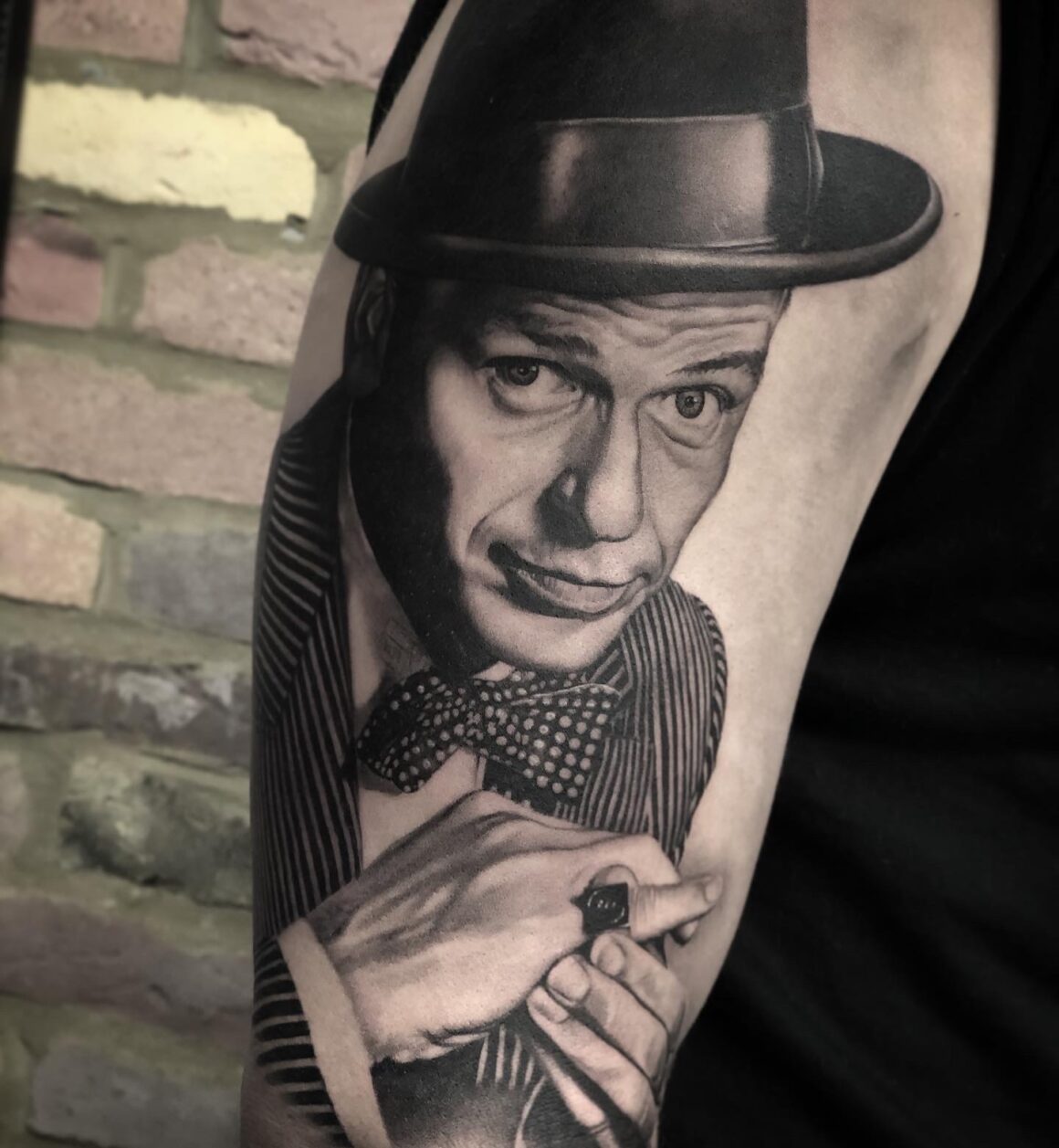 Hard question – what is the portrait tattoo that has excited you most in your whole career?

I would say it was probably the David Attenborough portrait. He's a legend to everyone. I really loved tattooing Judy Garland as Dorothy from "The Wizard of Oz" movie. That was such a great reference image to work from. Also "The Business" piece I mentioned earlier. Just because it's one of my favourite films.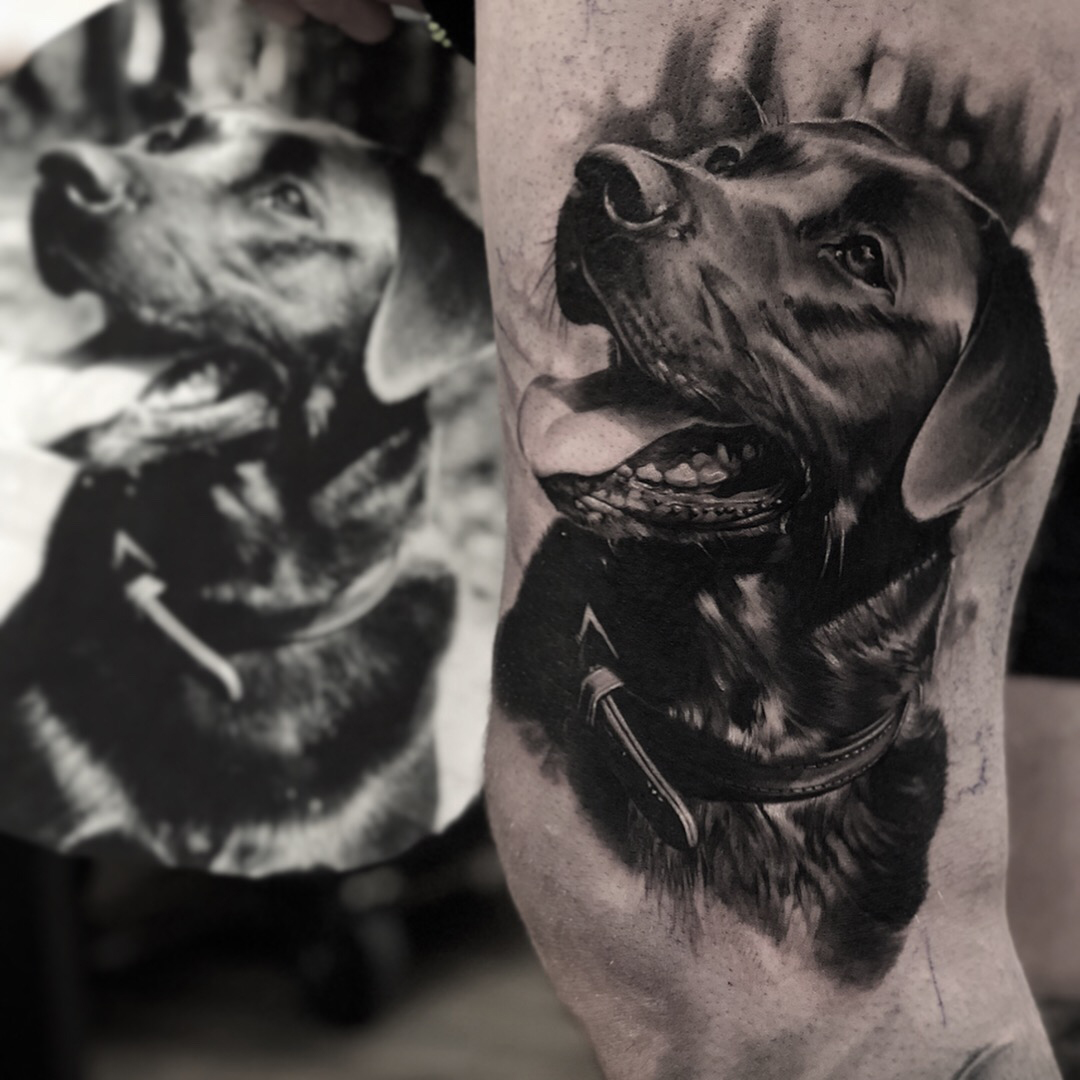 Last question – Will you be around for conventions or guest spots during the next few months?

I certainly hope so. I have nothing particular in the pipeline at the moment just because I've had my head down working in my studio. I've had another artist Jamie Kerr join me so it's been great to have someone else to bounce off. I'd certainly like to get out there again soon. One thing Jamie and I recognise is how important it is to stay inspired, to keep fresh. I love having guest artists in the studio for that very reason. I don't charge guests any more as I believe I benefit much more in meeting other artists and being inspired by them than taking a financial cut. I don't think I've ever been on guest spot or had a guest artist in the studio and not learnt something new.