Next stop Hong Kong for this talented tattoo artist who creates work by rejuvenating oriental tradition and has a certain passion for 3-D sculptures.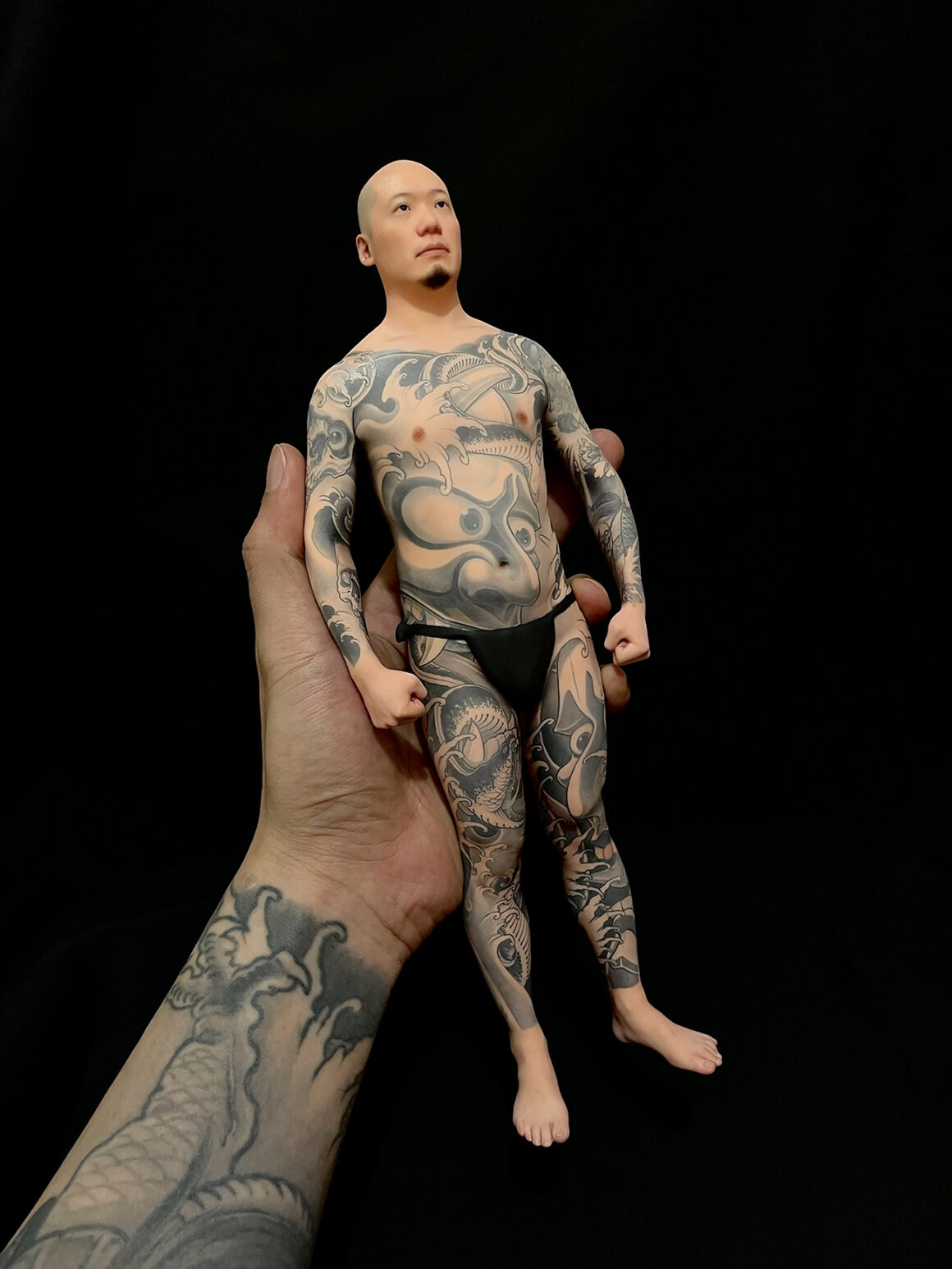 Derek, when did the flame of tattoo art start burning inside you?
I've been wanting to get my first tattoo for almost 10 years, and have been looking at the art for a period of time. I got my first tattoo in 2012, and that's when all began.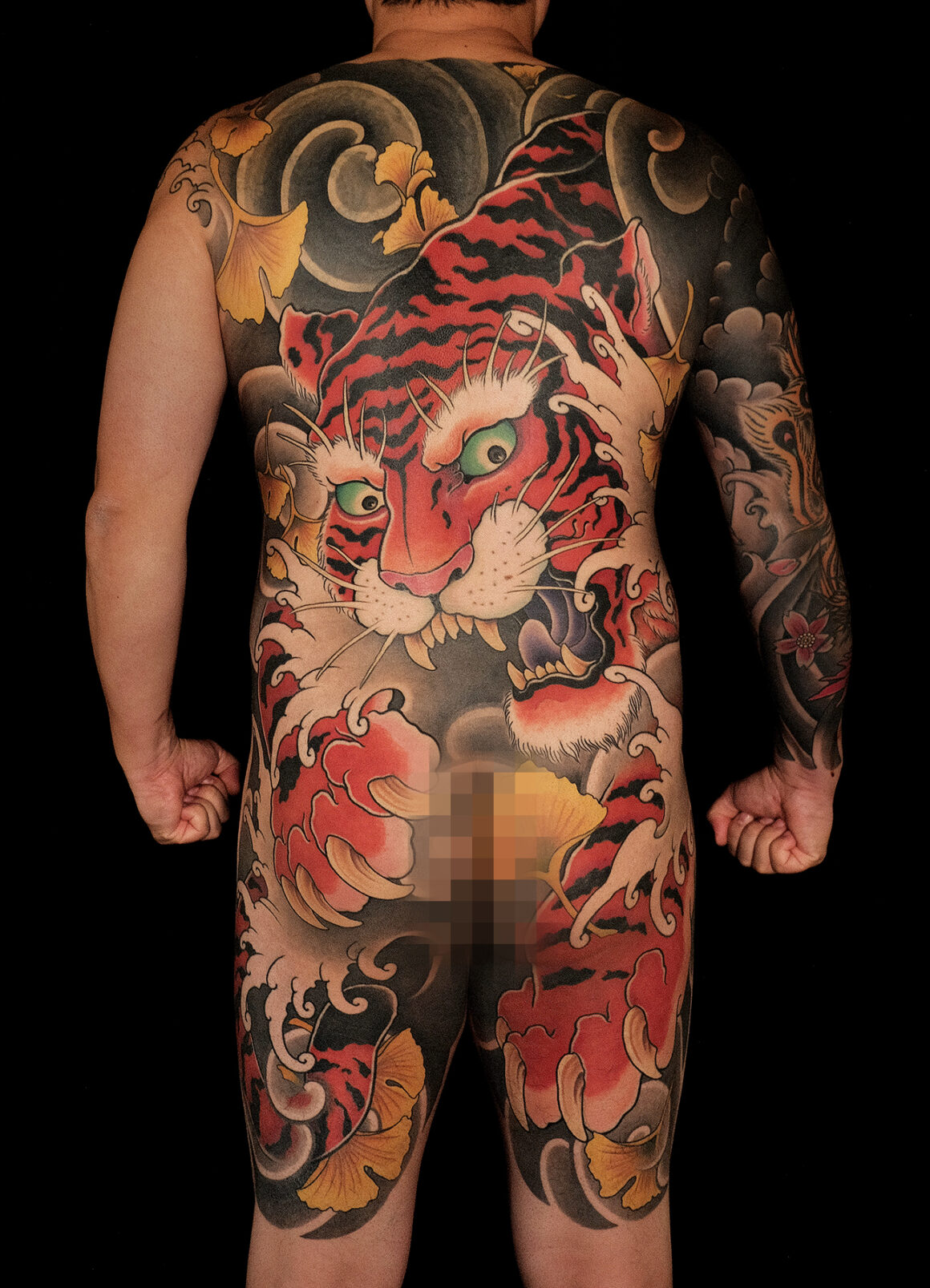 What is your educational background?
I studied Arts in school and majored in graphic design for my BA, so I have a good art foundation. I realized later on that tattooing fits my interests perfectly. I never imagined that I would become a tattoo artist, but this decision changed my life completely.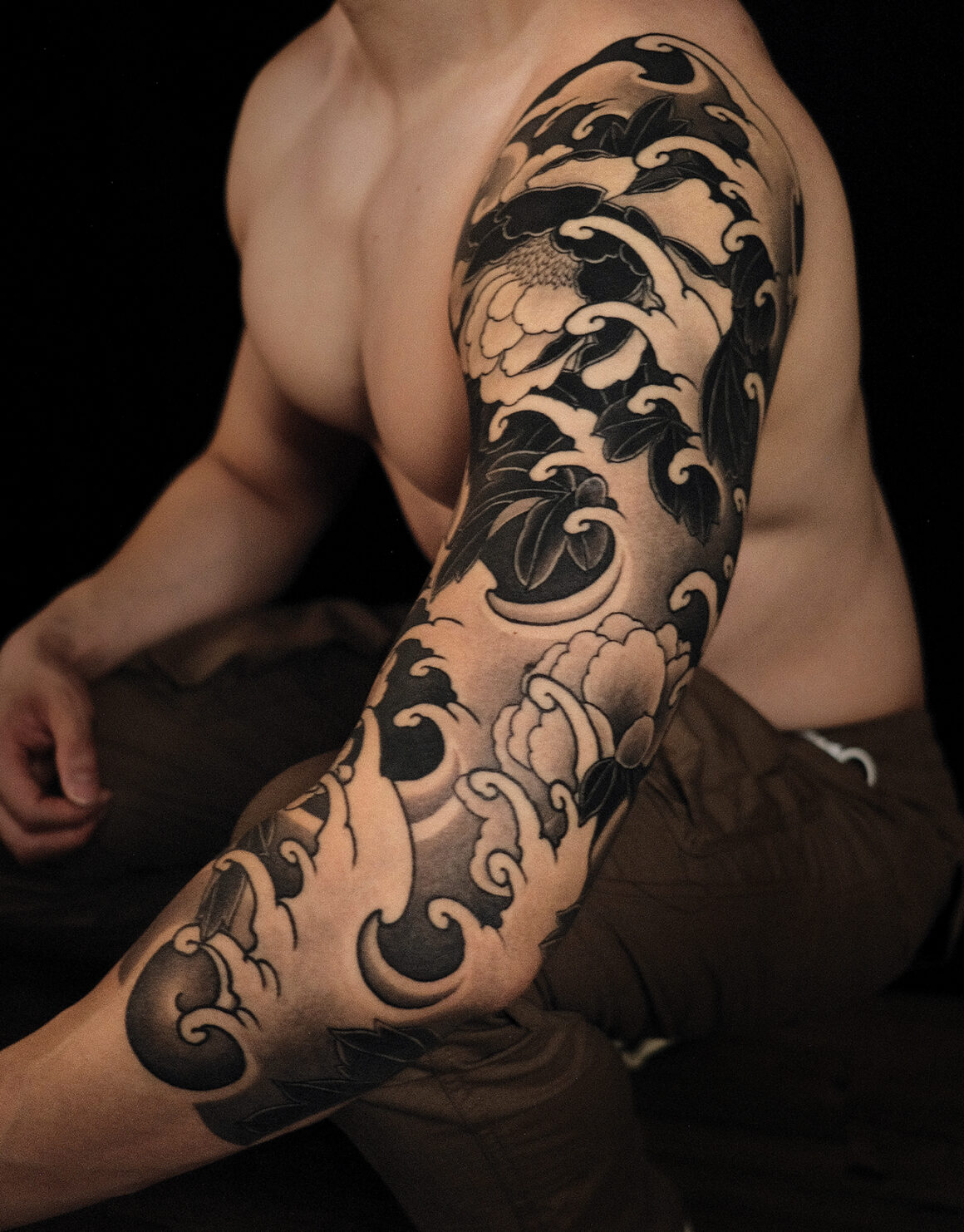 Who do you reckon was one of the greatest teachers you have encountered in your life?
Orient Ching (IG: @orientching) was my mentor since the beginning, showing me ways of Oriental tattoo, as well as all aspects in tattoo art and culture. Without him and his guidance and support, I don't know if I would be who I am today.
Thank you wouldn't be enough for what Orient Ching has done for me and what he's shown me through his experiences in the industry and in life.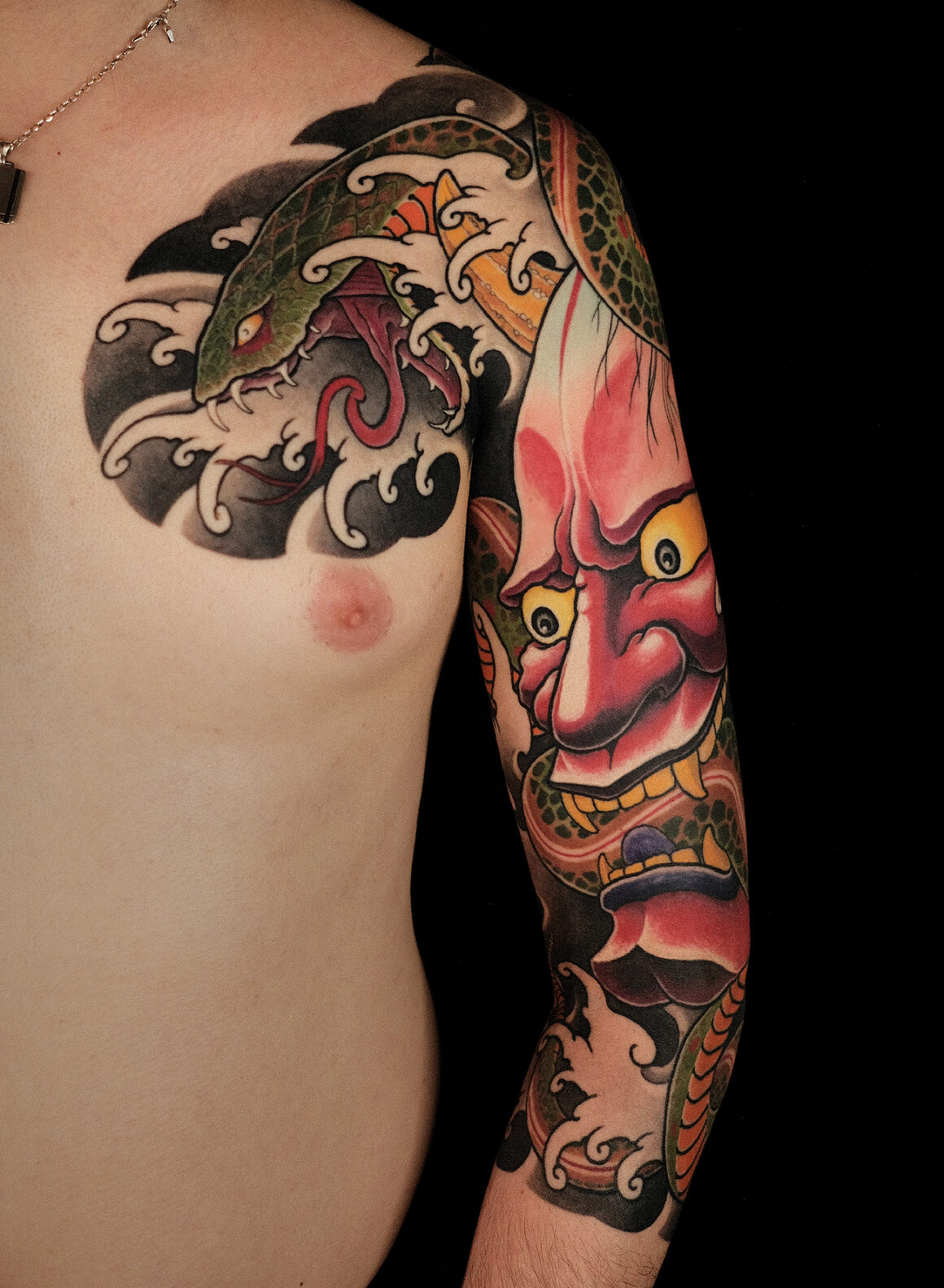 Your Japanese subjects are very eloquent and related to old traditions. Another highlight of your art is your particular use of color. How do you create your color spectrum?
My style is based on New Traditional Japanese/Oriental. I like the style because I can play with layers and colorful schemes. My color schemes are based on Traditional Japanese but I enhanced it to make it more vibrant and more outstanding in contrast so the subject really pops and comes alive.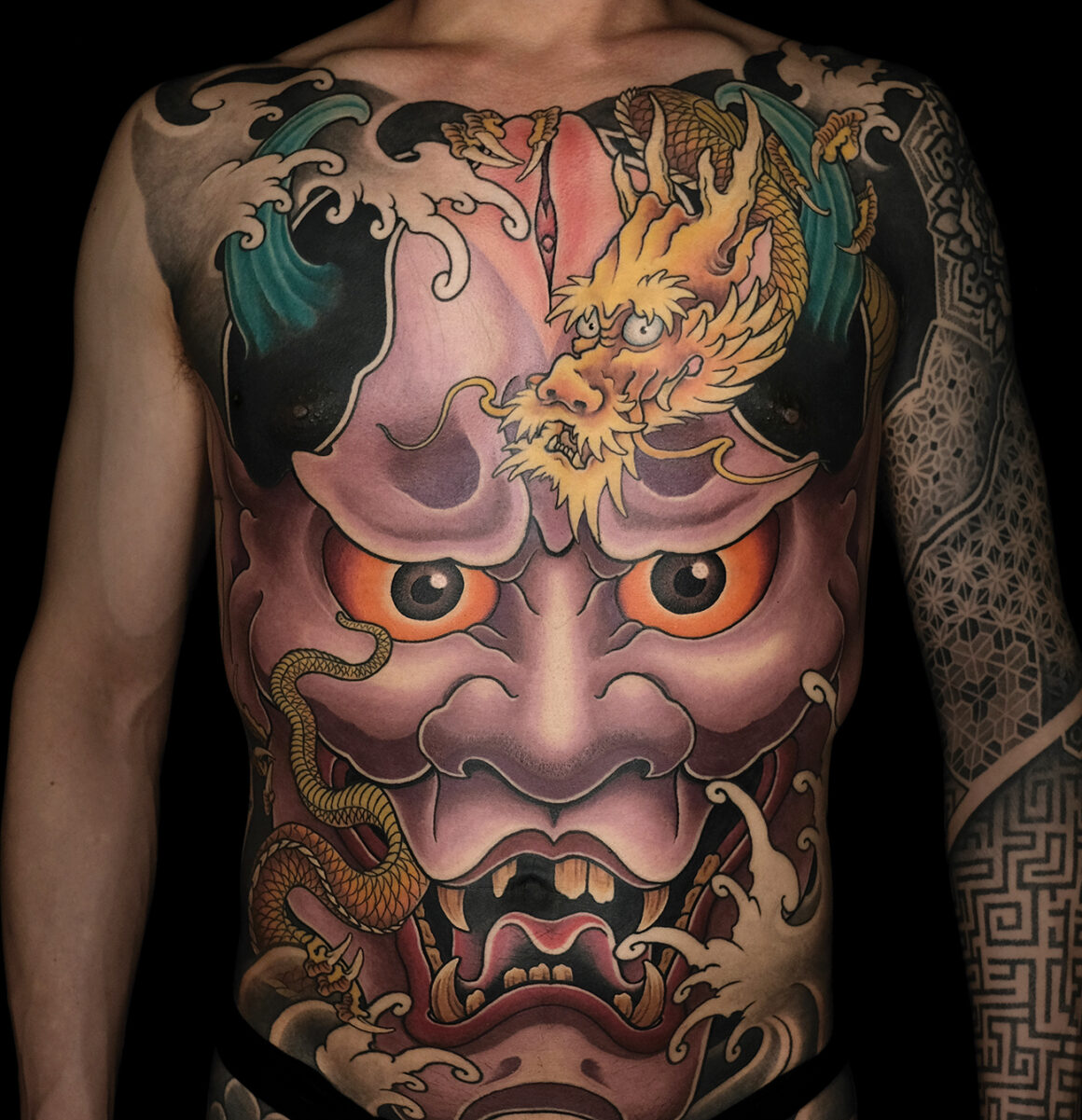 I always try to use different colors than the usual; for example, a tiger is typically orange but it also works with red or even blue. I always try to step out of my comfort zone and make something different.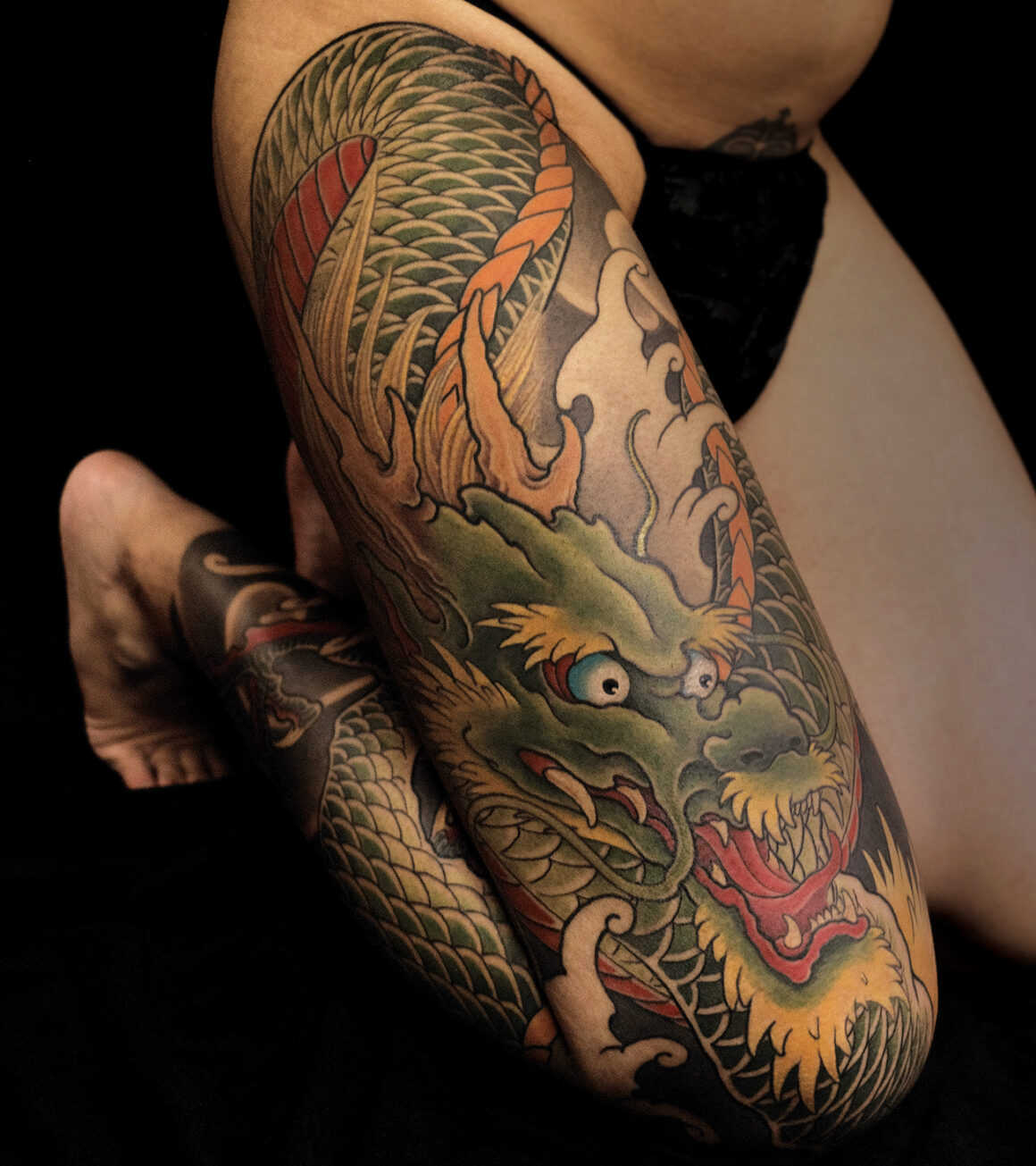 Lately you have become an "action figure" and turned your Filip Leu and Orient Ching tattoos into an amazing 3-D sculpture. I found it a beautiful idea!
I always look out for new things that can be combined with tattoo art. To my knowledge, this 3D sculpture has been around few years. I've always been interested in it and managed to find one near me so why not?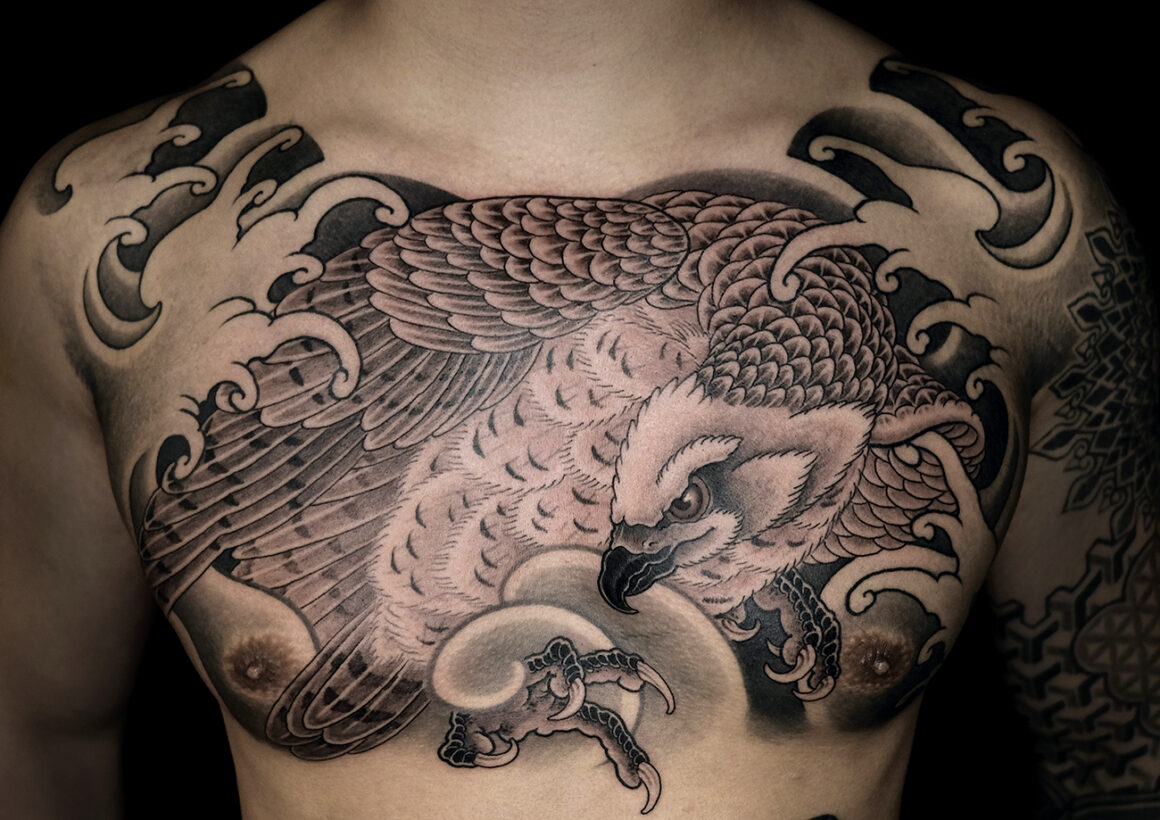 This was a test to see how detailed it would come out, and the result was like for like. I am a fan of figurine and toys, and the idea was to have a collection of all my large-scale work to be made into a 1:6 figure display.
As I create my tattoo designs with the body shape, it would be more real to see it on a body figure rather than a photograph.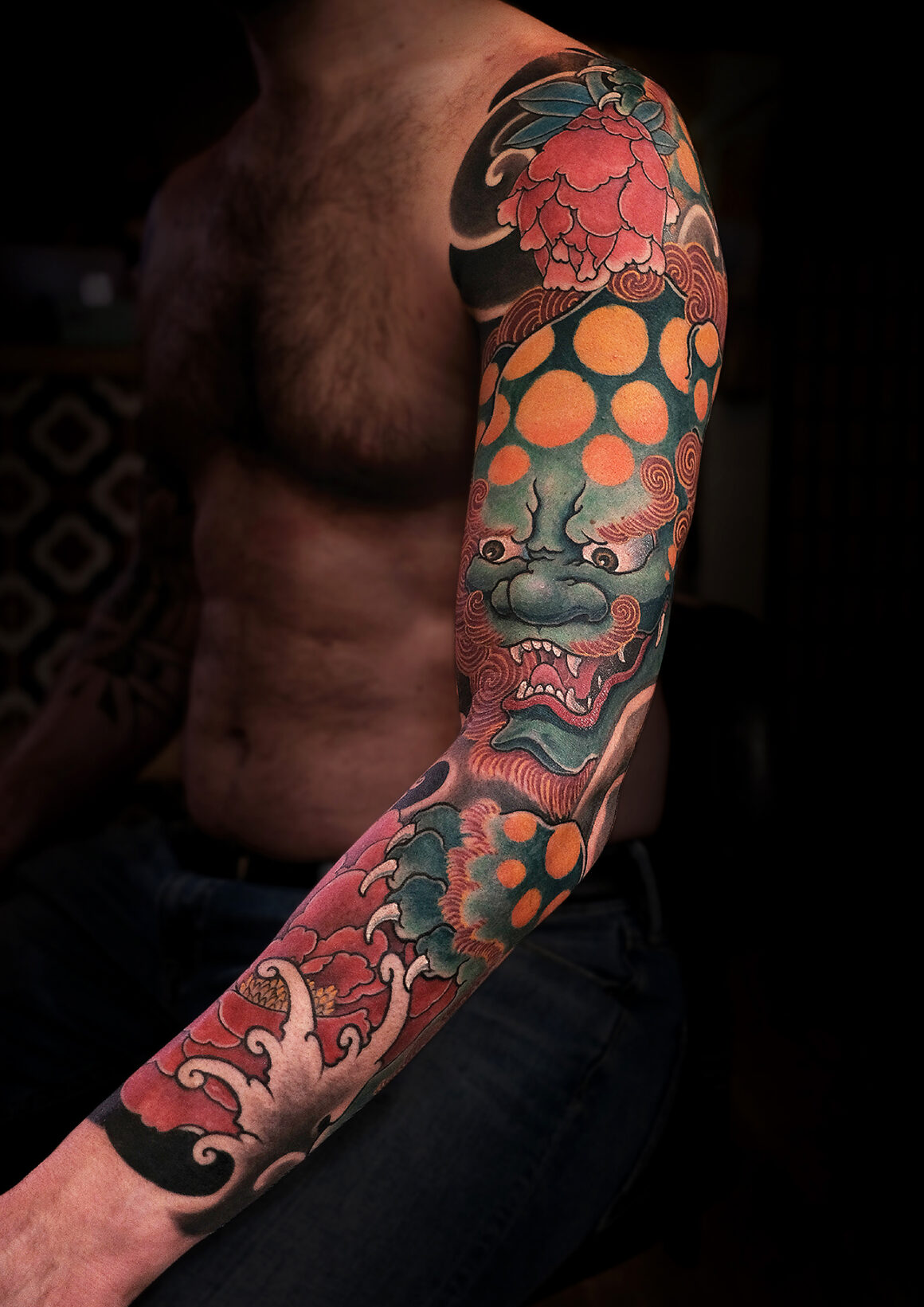 Do you think that in the future this technique of collecting tattoos not only on skin but through 3-D sculptures could become a new frontier for fans?
This could be a new way to record your work for sure!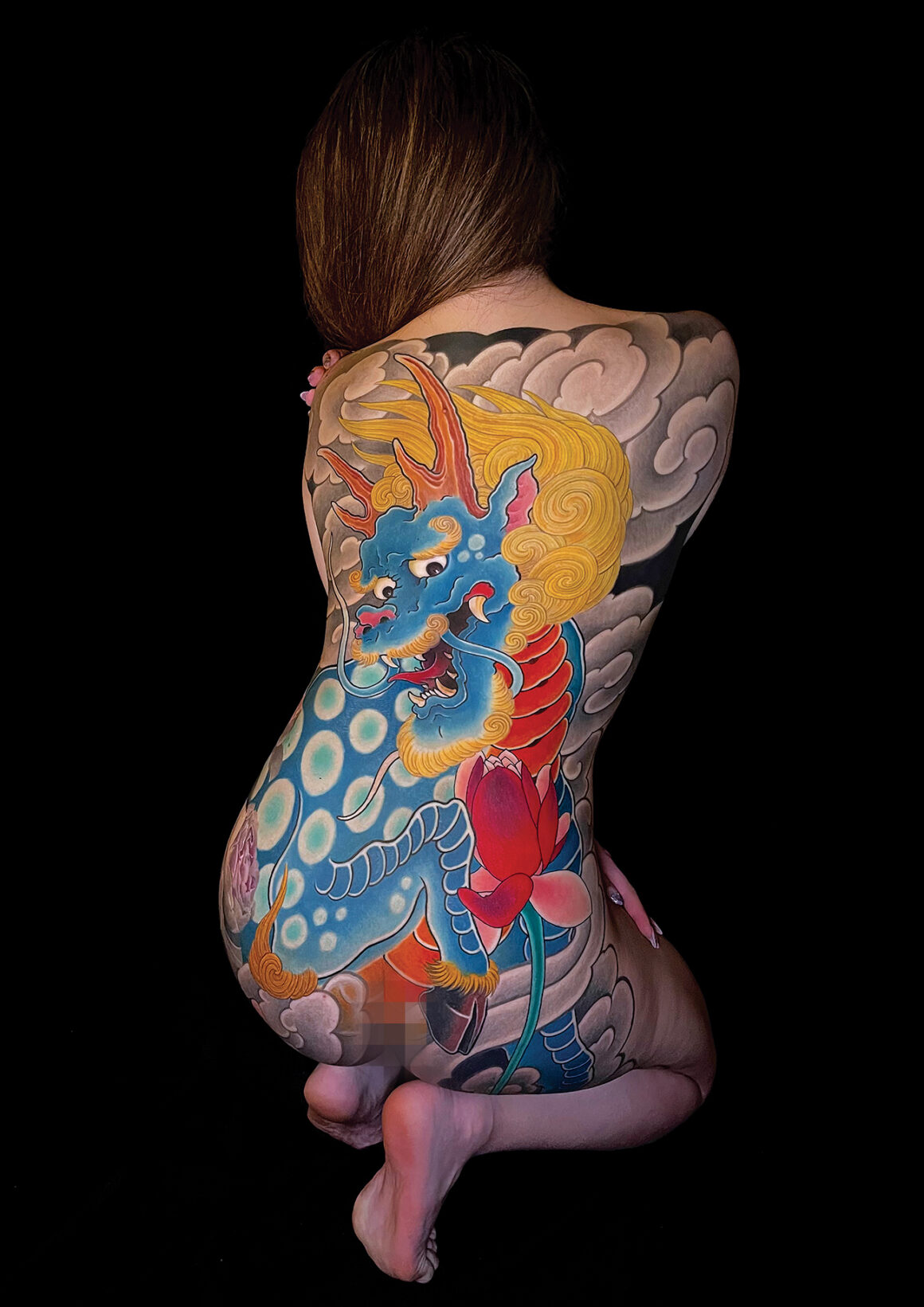 You are an on-the-road tattoo artist moving between Taiwan and Hong Kong. Would you like to one day become permanent by opening your own studio in Asia?
This is something that I always had in my mind, as my parents recently moved back to Hong Kong after many years living in the UK. I would like to stay closer and spend more time with them before I regret it. In the near future, I think I would base myself in Hong Kong and starting my own studio is definitely in my plans.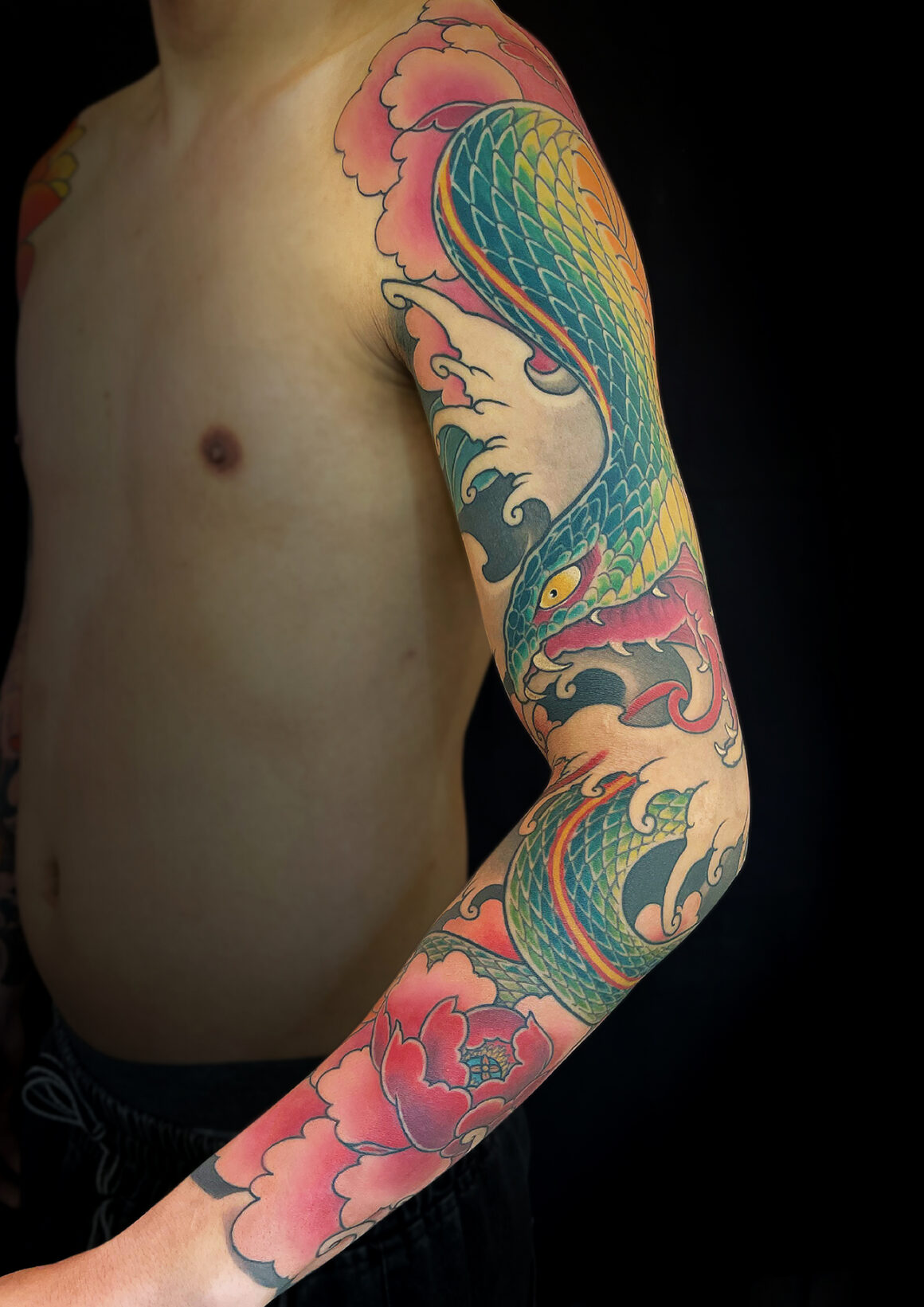 Are you planning any business trips to Europe or the United States in the near future?
The next big one will be in Sydney, Australia. I've been invited to 'The Iron Gate Tattoo Convention' (IG: @theirongatetattooconvention) in November and I will also be returning to the Paris 'Tattoo Planetarium' (IG: @tattooplanetarium) in February 2024. See you there!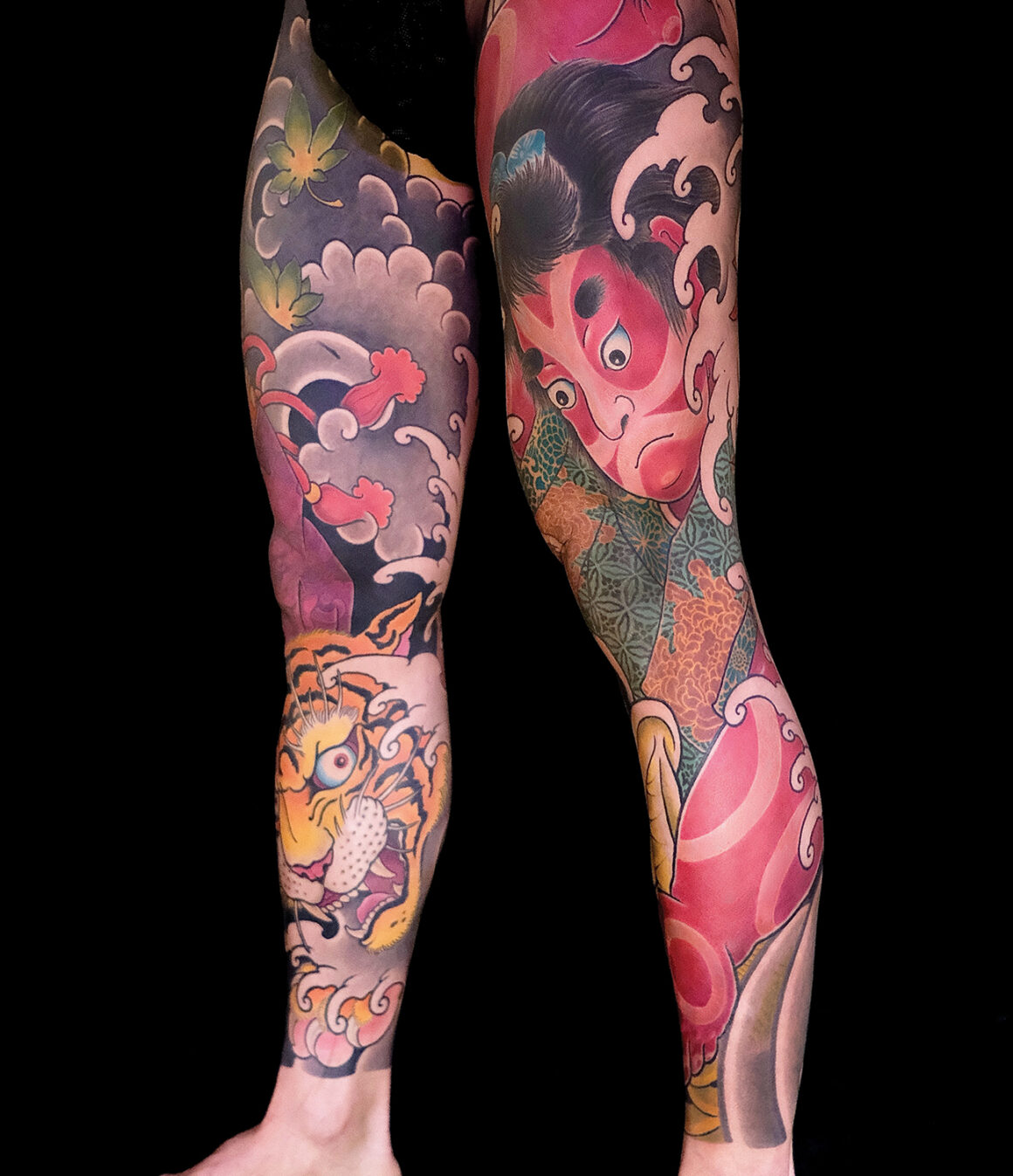 And your last famous words are… ?
Talent is nothing without practice. The more time you spend on it, the better the outcome.