We spoke with the owner of the "Volt Tattoo Shop" in Mallorca who tattoos Neo Trad pieces and knows how to infuse terrific wonders into ladies' faces.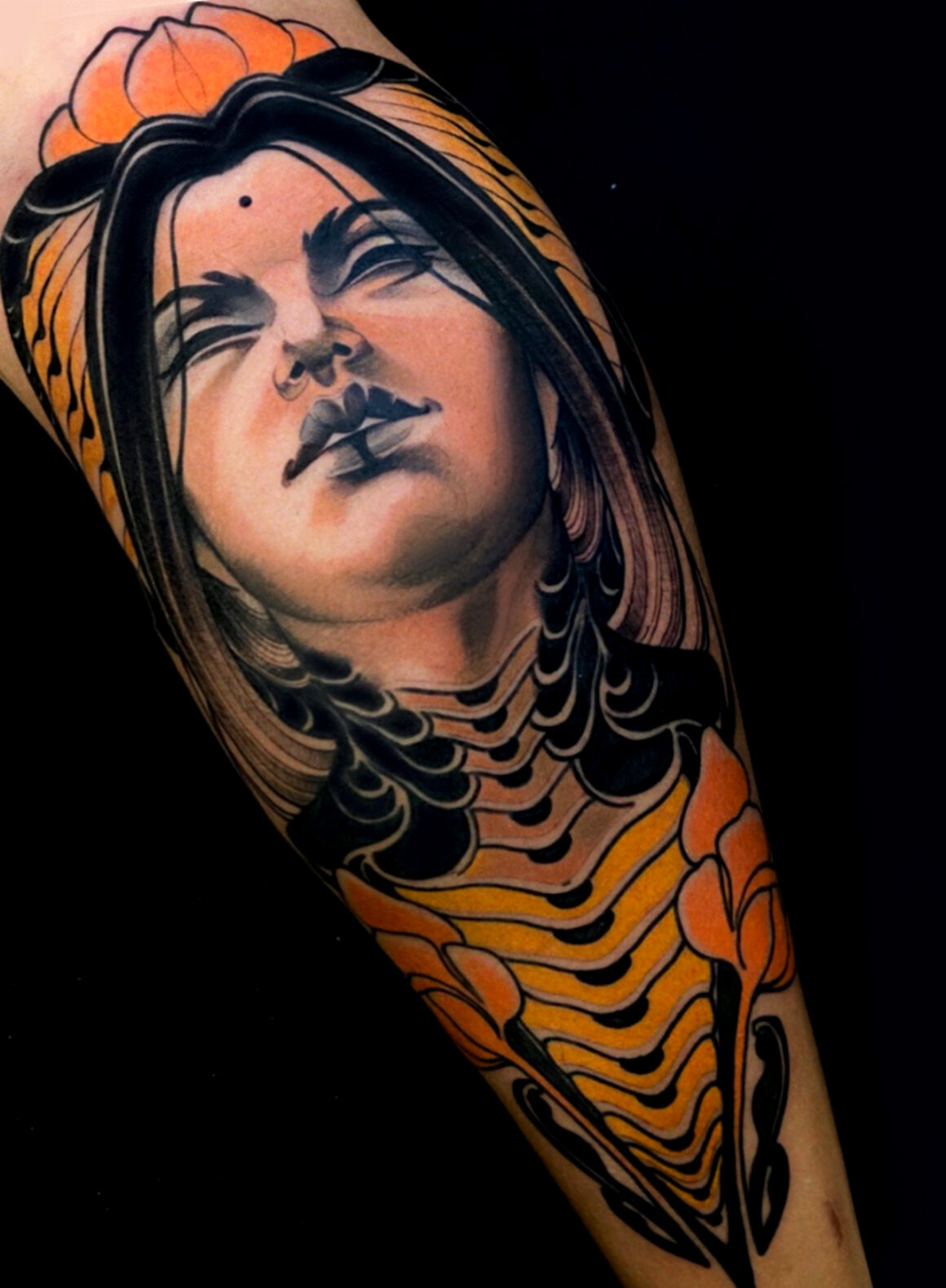 Daniels, first of all I'd like to ask you how many years you've been tattooing and how did you discover yourself as a tattooist during your life…
Well, I have been tattooing for 13 years as a professional but I'm in the world of art since I was very young. At 16 I did my first tattoo and that was the first contact I had with this art. Obviously at that time I didn't imagine being able to work with this art because it was complicated. And I was very young too! (laughs)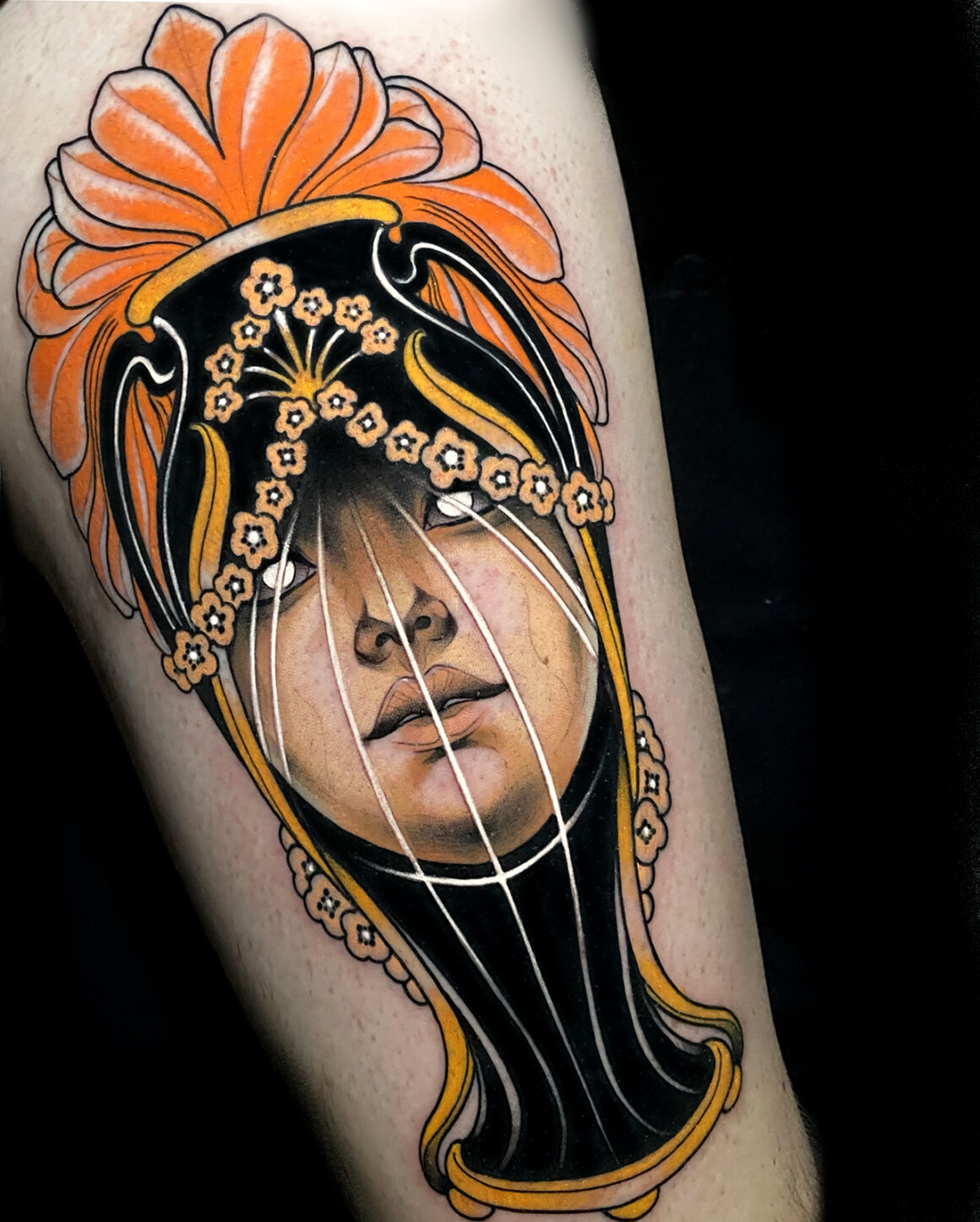 Then what happened in your life?
When I was 25 I went to get myself another tattoo. Talking to the tattoo artist I told him that I could draw and he asked me if I had ever thought about tattooing and dedicate myself to this art.
I realized that it could be a way to express my art freely and without limitations.
Yeah, that was the first time I knew what I wanted to dedicate myself to! A month later I left my studies and proper job and I started as an apprentice in the studio where I have been tattooing for quite a while.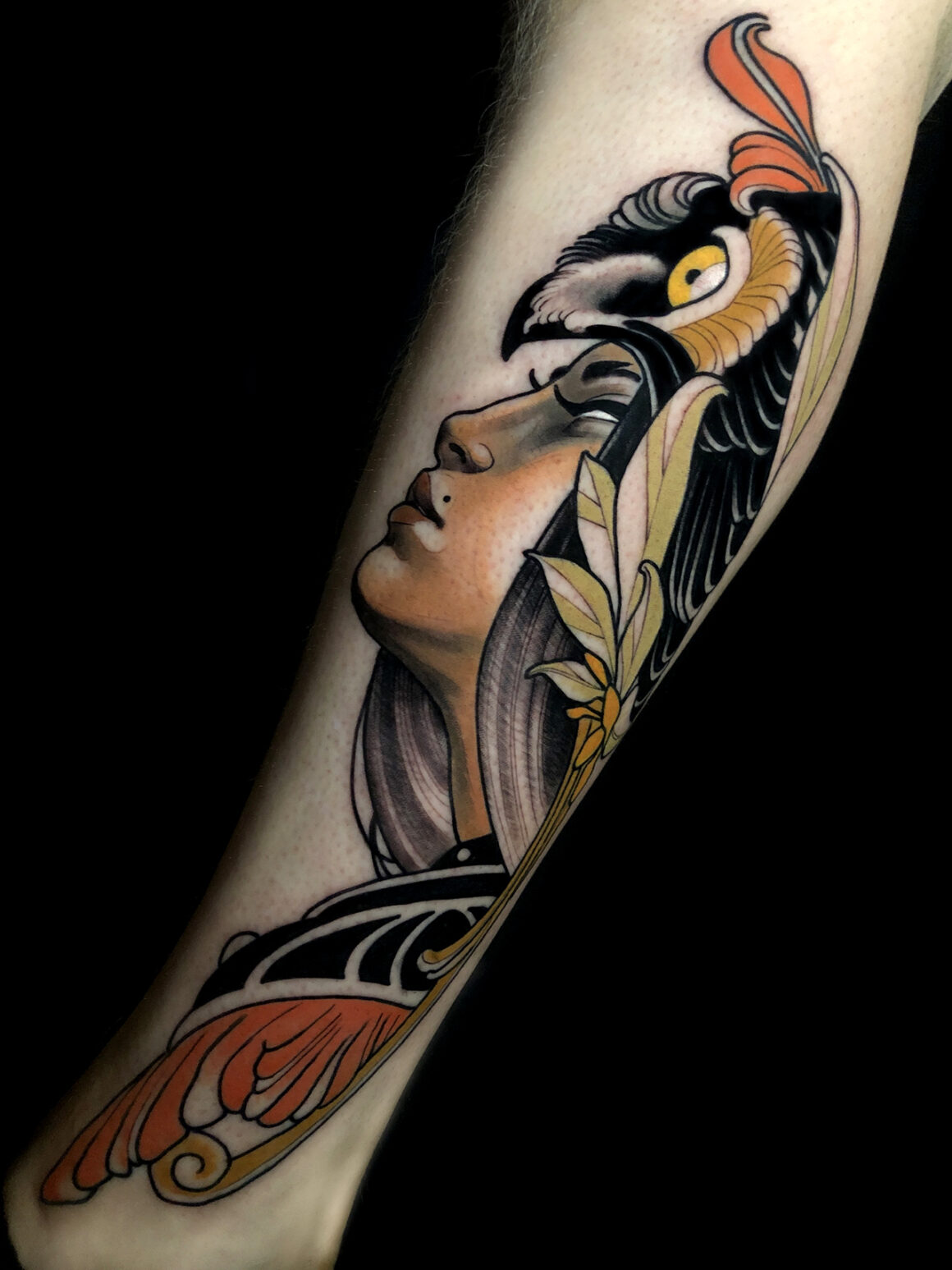 To get to handle the Neo Trad, did you have to switch from Traditional or were you immediately comfortable with its evolution?
Before doing Neo Trad I started doing many styles and they helped me a lot to grow as a tattoo artist and to understand the tattoo culture as well. To be honest Neo Trad is the most comfortable and fun. I find it gives me freedom to do what I like, the Art Nouveau.
Regarding your female subjects, you draw their faces with flashy eyes or directly without eyes. Can you explain the reason for this artistic inclination?
I give a lot of attention to the most important elements of the face (eyes, nose, mouth etc) to have a visual impact and express as much as possible. When I make a character without pupils it is because I want to represent something that's not human, like a goddess.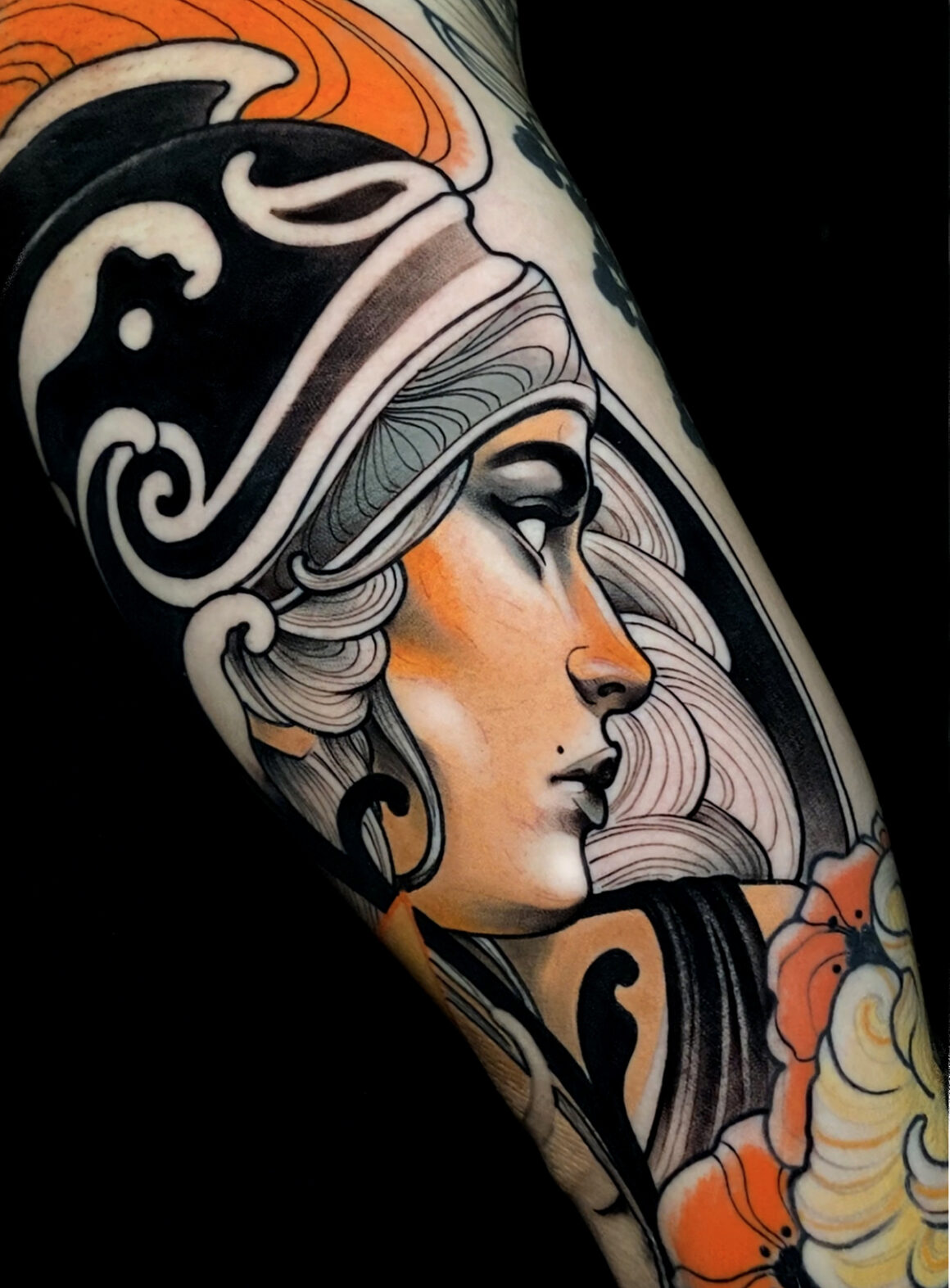 You are not only a tattoo artist, but also a painter. Can you tell me more about your activity in the "Big Cartel" project?
Well, the "Big Cartel" started as a small project and has been growing over time. Like I said before I have always been fascinated by the Art Nouveau and posters as well and this is another way to express myself artistically. You can find prints, books and t-shirts there.
Now I'm finishing my second book, to which I am devoting much time and love. It will be on sale later on this year.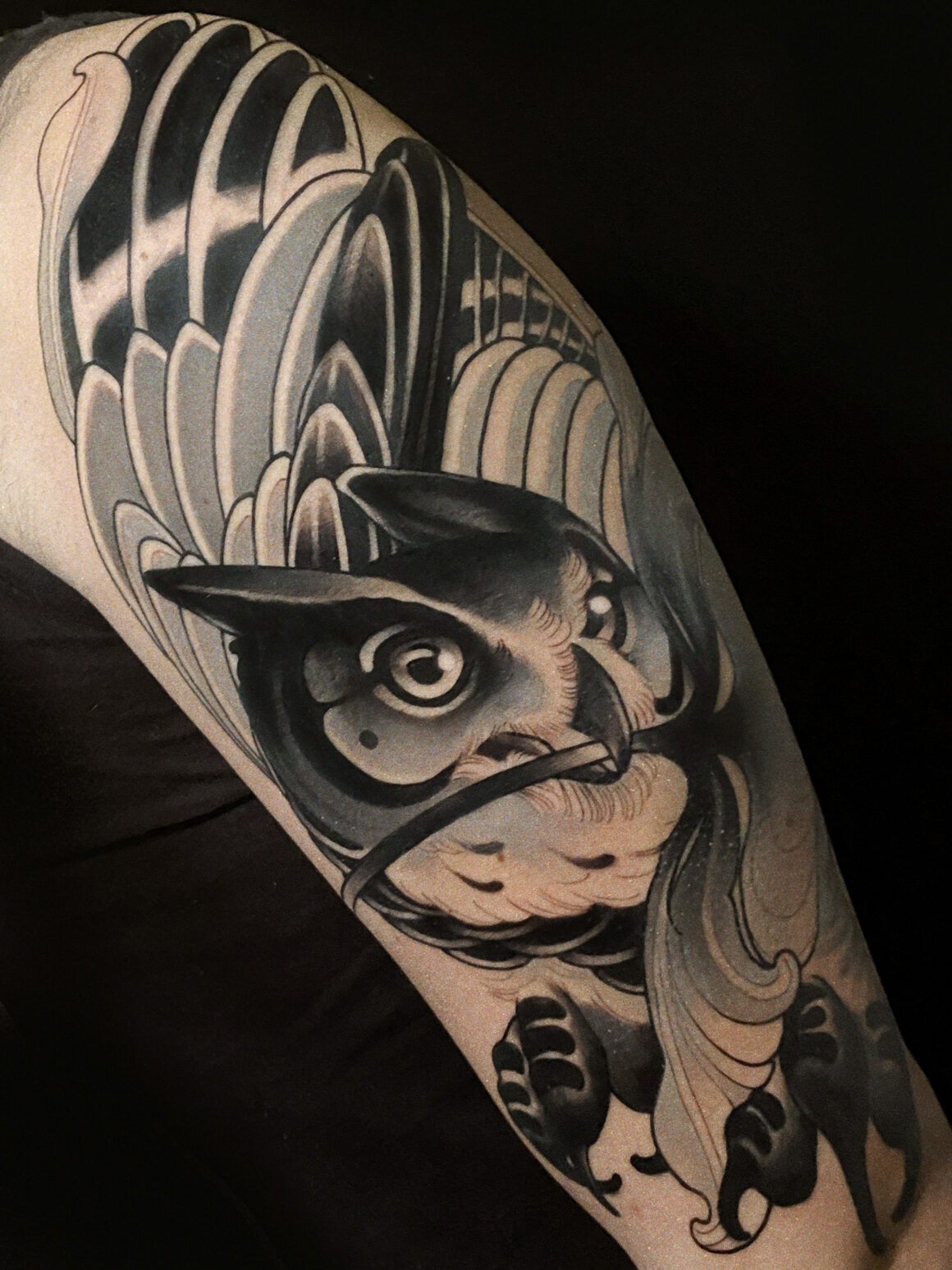 What is it like working on the island of Mallorca?
Working on the island of Mallorca is the best! I live very very very well there! (smiles)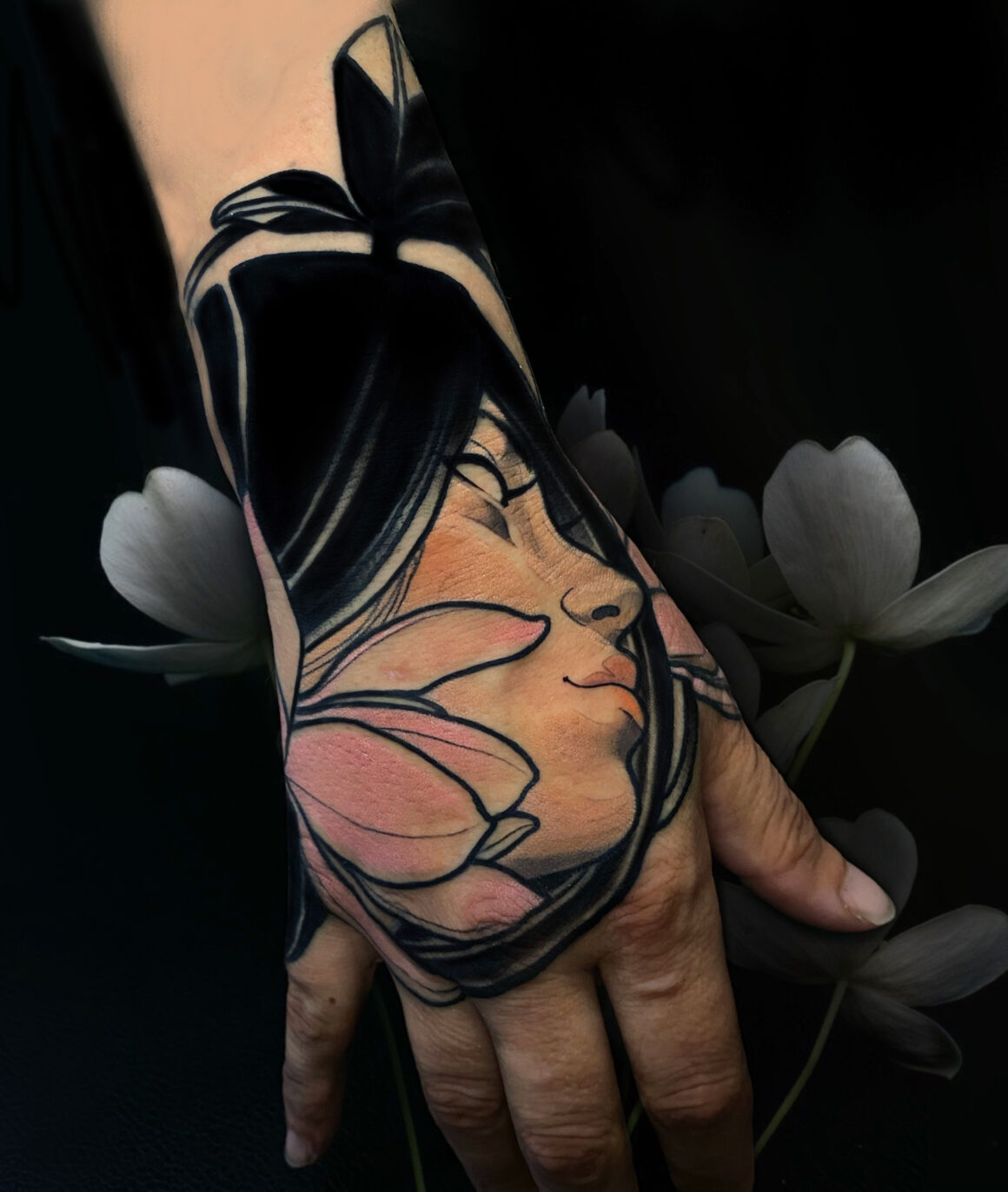 Is summer the period when you receive the most requests from clients or is it the same all year round?
Nope. I have the 4 seasons on the island and around me I have beaches, mountains, cities etc. I wouldn't change it for any other location. And all year round there's tourism. In summer tourism triples and so the number of people who come to get tattooed and take advantage of sightseeing on the island. Last but not least this year I opened my new store face to the public called "Volt Tattoo Shop" (@Volt_tattoo).
You only receive by appointment, right?
I tattoo by appointment, but to consult you can go through the store directly. I always prefer to talk in person about my tattoo projects!