We caught up with Alex De Pase's former student who has been working in beautiful Tuscany for the past few years at the various 'NoaInk' locations.
Claudia, can you tell me a little bit about yourself? What was your course of study to become a tattoo artist?
Hi. I'm Claudia and I fell in love with this world when I accompanied a friend on the day of her first tattoo, I was enchanted by the atmosphere in that studio.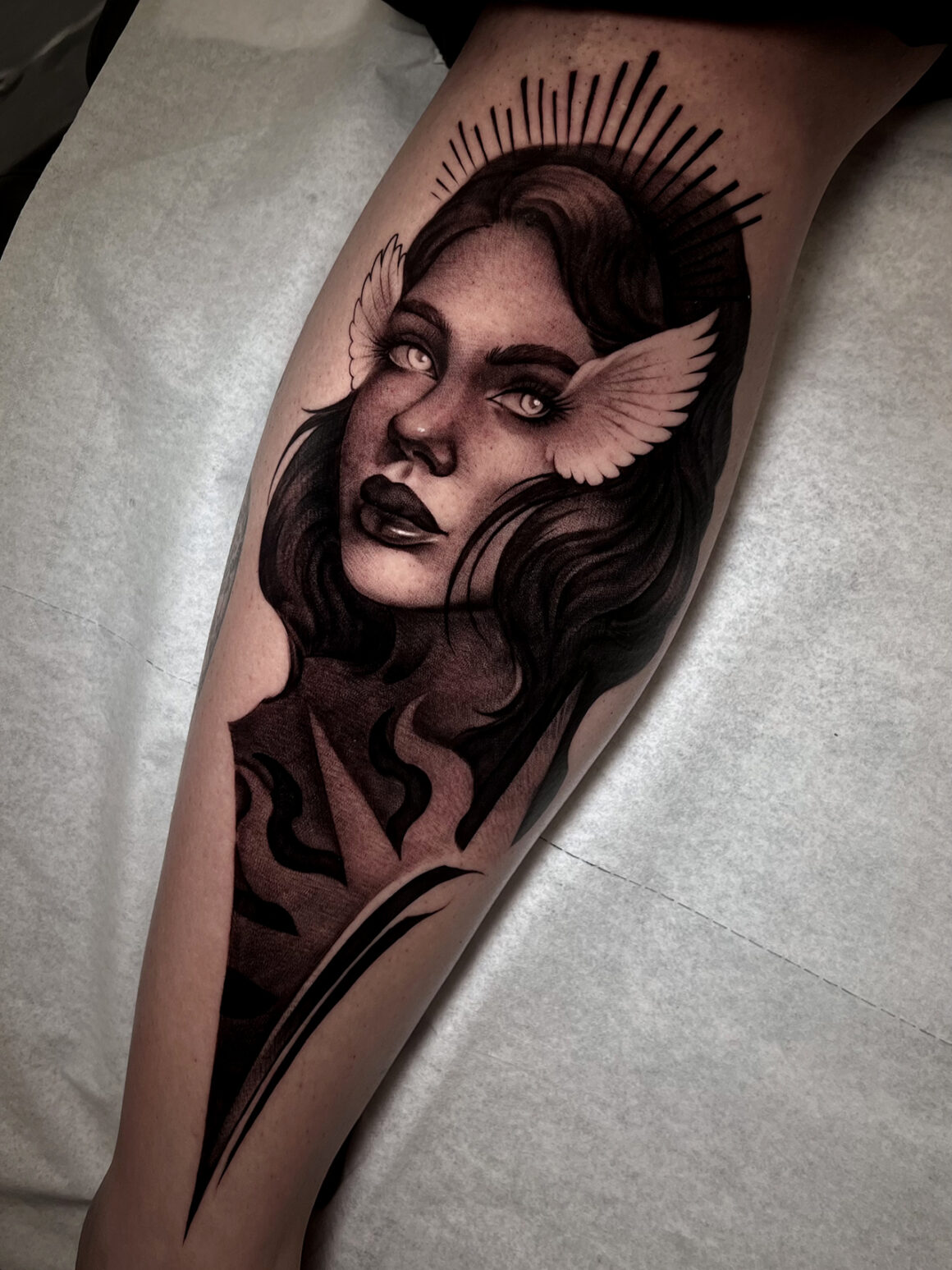 After high school I enrolled to the academy of 'Belle Arti' in Udine directed by Alex De Pase (IG: @alexdepase), which I attended for a year and where I got to know guys sharing my same passion who became close friends. After the academy I started the USL course of the Tuscany region and became an apprentice in the studio where I currently work.
I have been tattooing for 4 years and I am so happy with the direction my career is taking!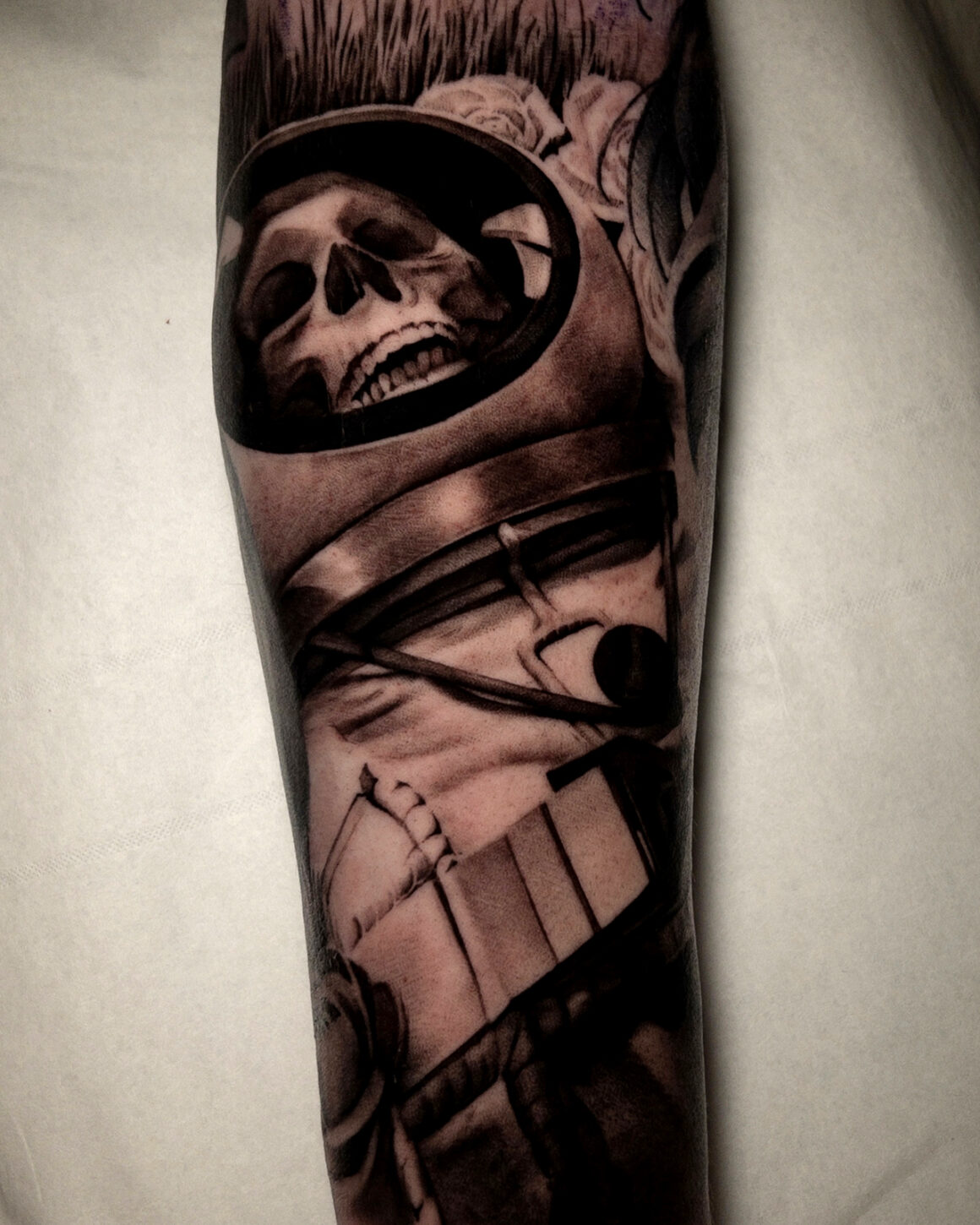 How did you discover that Black 'n' Grey and NeoTrad were styles that matched your artistic nature?
To be precise – first Black 'n' Grey and only later NeoTrad in order to rework subjects in pencil technique for stroke gestures. The realistic style has always been what was most in my wheelhouse,
I always preferred the pencil technique and when I started tattooing I found the same gestuality in the Black 'n' Grey style.
The approach with Neotraditional instead is much more recent, I would like to be able to merge NeoTrad subjects with Black 'n' Grey technique. I'm still trying to find the right combination between the two styles and in the future I would like to move to a more graphic line, but who knows…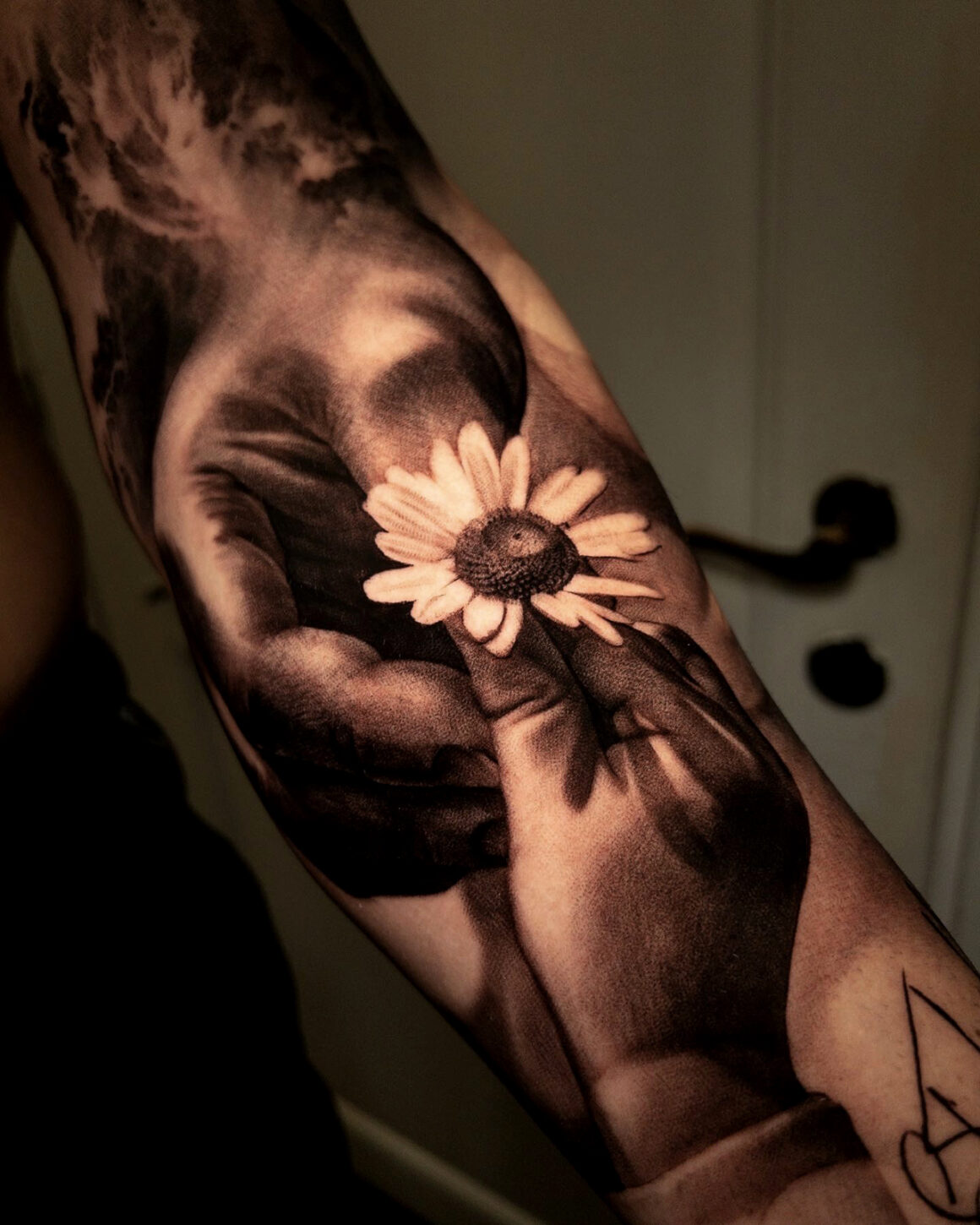 Did you have any important teachers in your path to becoming an artist?
Absolutely! I consider any tattoo artist I have had the pleasure of working with to be important. Over the years I have learned to pick up something even from those doing a style completely different from mine, each vision is unique and it can only be a blessing to have so much stimulation from colleagues.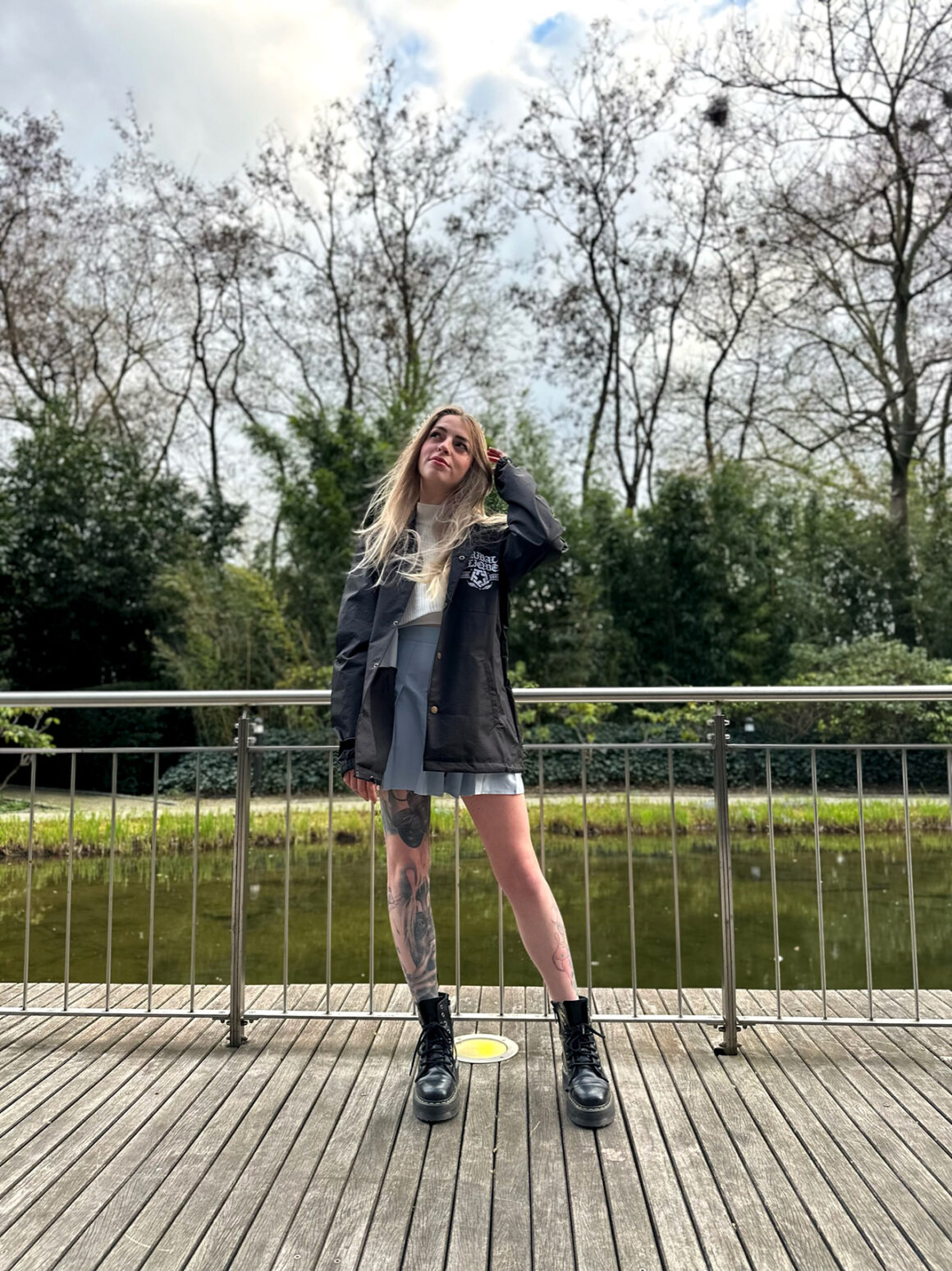 I cannot but mention Alex De Pase (IG: @alexdepase) for the very first approach in this job and Noa (IG: @noayanni) for welcoming me in his team and believing in me from the very beginning. Finally, a special mention for my boyfriend Denis (IG: @posco_losco_tats), every day he spurs me to give my best.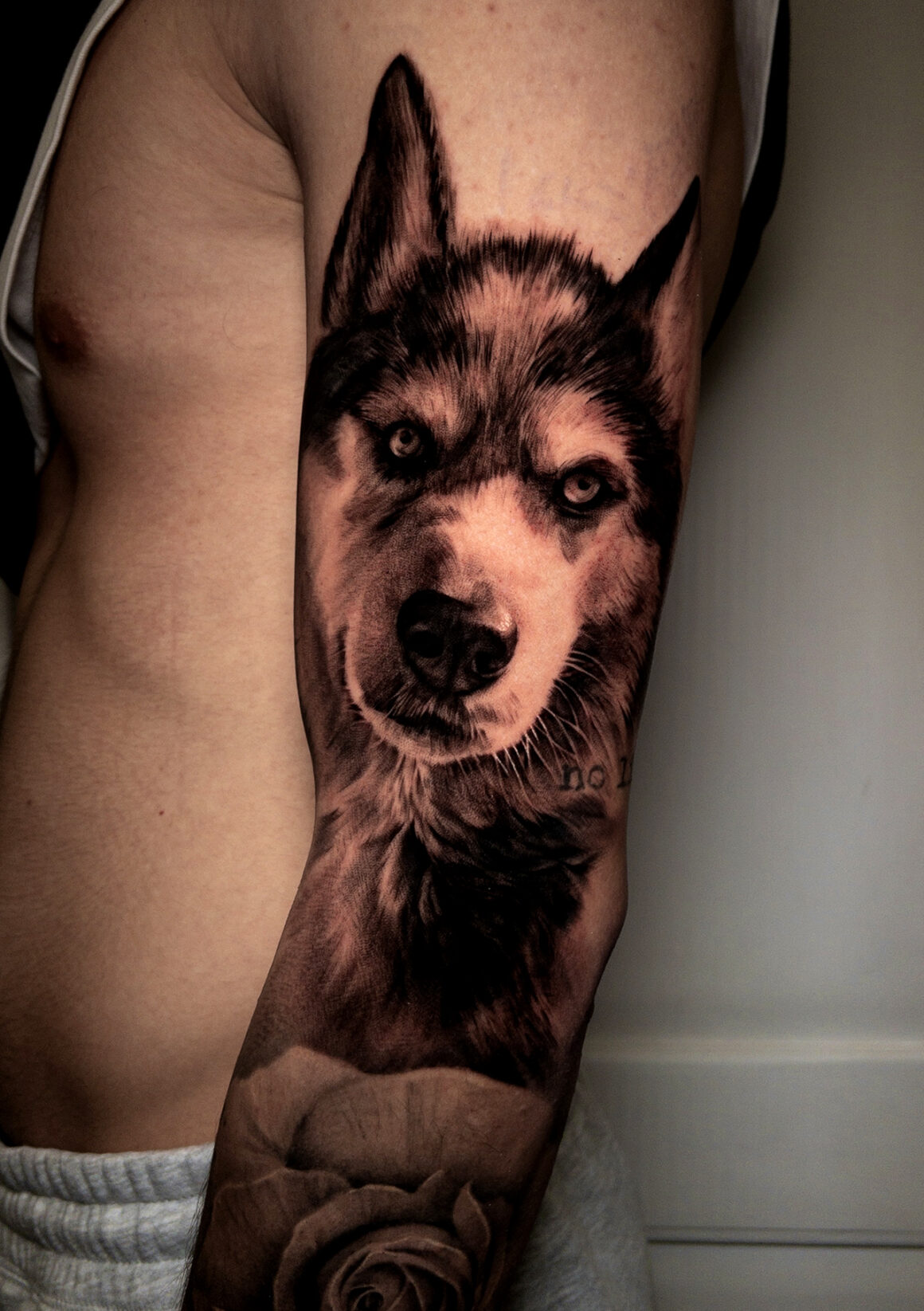 What is the ideal situation to make a great tattoo?
Knowing how to approach with the client and expose your idea in the best possible way is crucial; after that you hope that there's cooperation during the execution, that the design works once the stencil is applied and not just on iPads, that the skin reacts well, that the tattoo is taken care of in the right way etc. Let's say it's a teamwork between tattoo artist and client.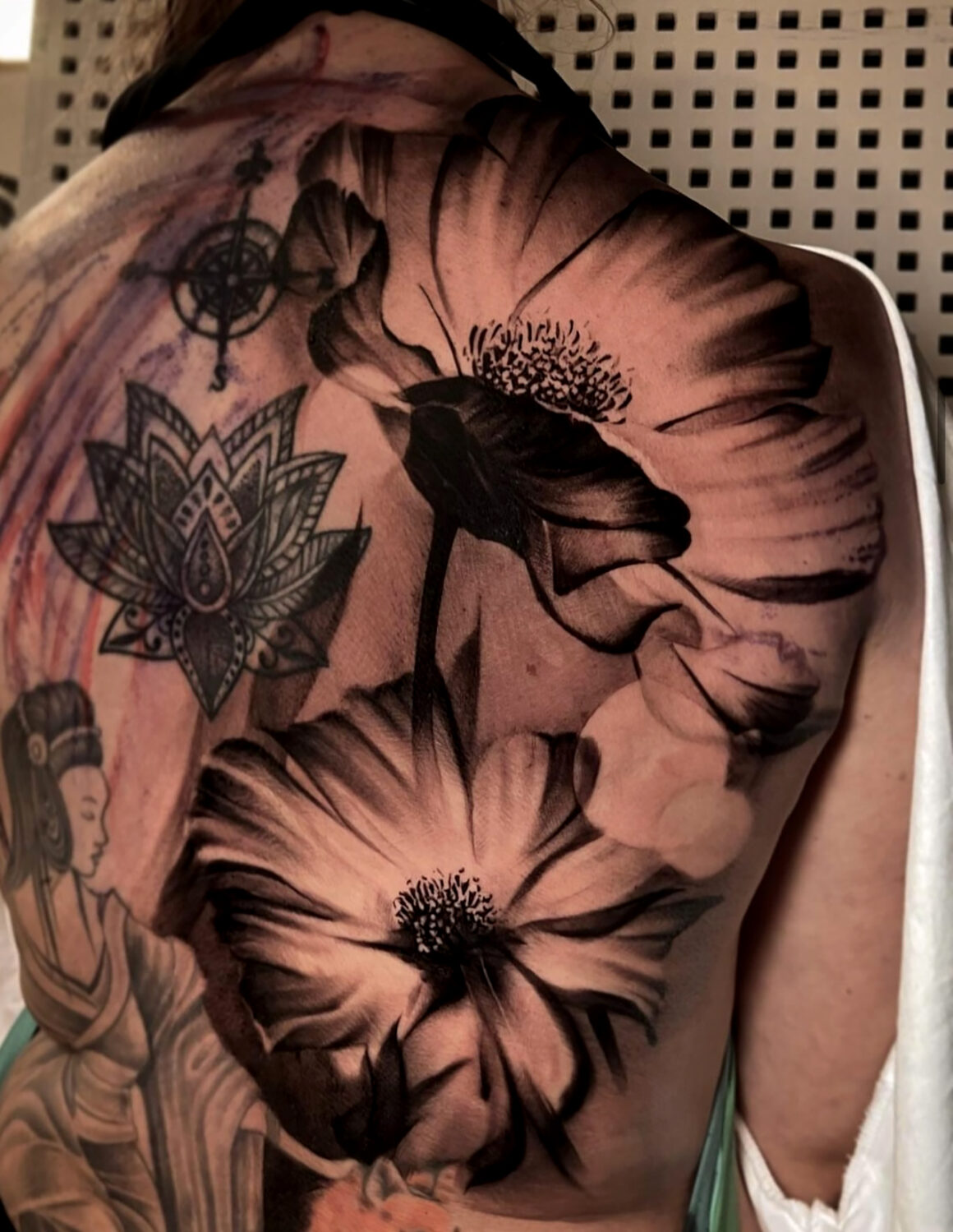 Am I wrong or is a version of Realism also part of your artistic background? A version sometimes modified with interventions of your own. I'm thinking specifically of how you reproduced Leonardo's Mona Lisa or Botticelli's Venus….
When I was attending art high school, I developed a passion for exhibitions and museums. I try to see as many as I can, and I think it's good to bring our cultural and artistic background back into the tattoo. When I am asked for representations I try to make them as faithfully as possible, but if the client leaves me room to reinterpret you can create something new and interesting.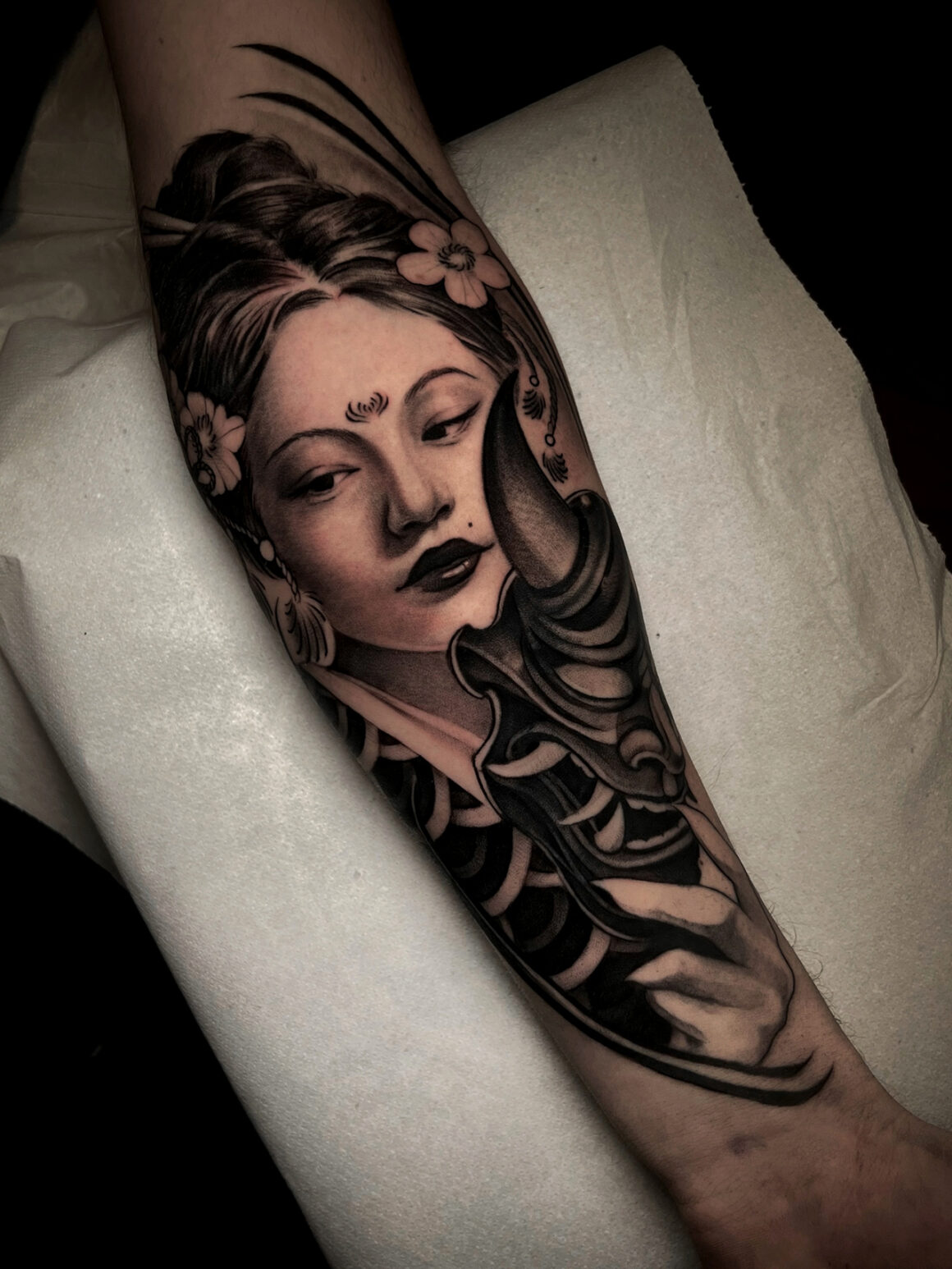 In which Tuscan location (between Florence, Pietrasanta, Lucca and Montecatini Terme) of 'Noa Ink' do you work most frequently? And what about this tattoo studio in more detail?
I alternate between all of 'Noa Ink' locations but basically I am in the Montecatini Terme shop. I have been working in this studio since 2020 and it was an honor for me to become a resident.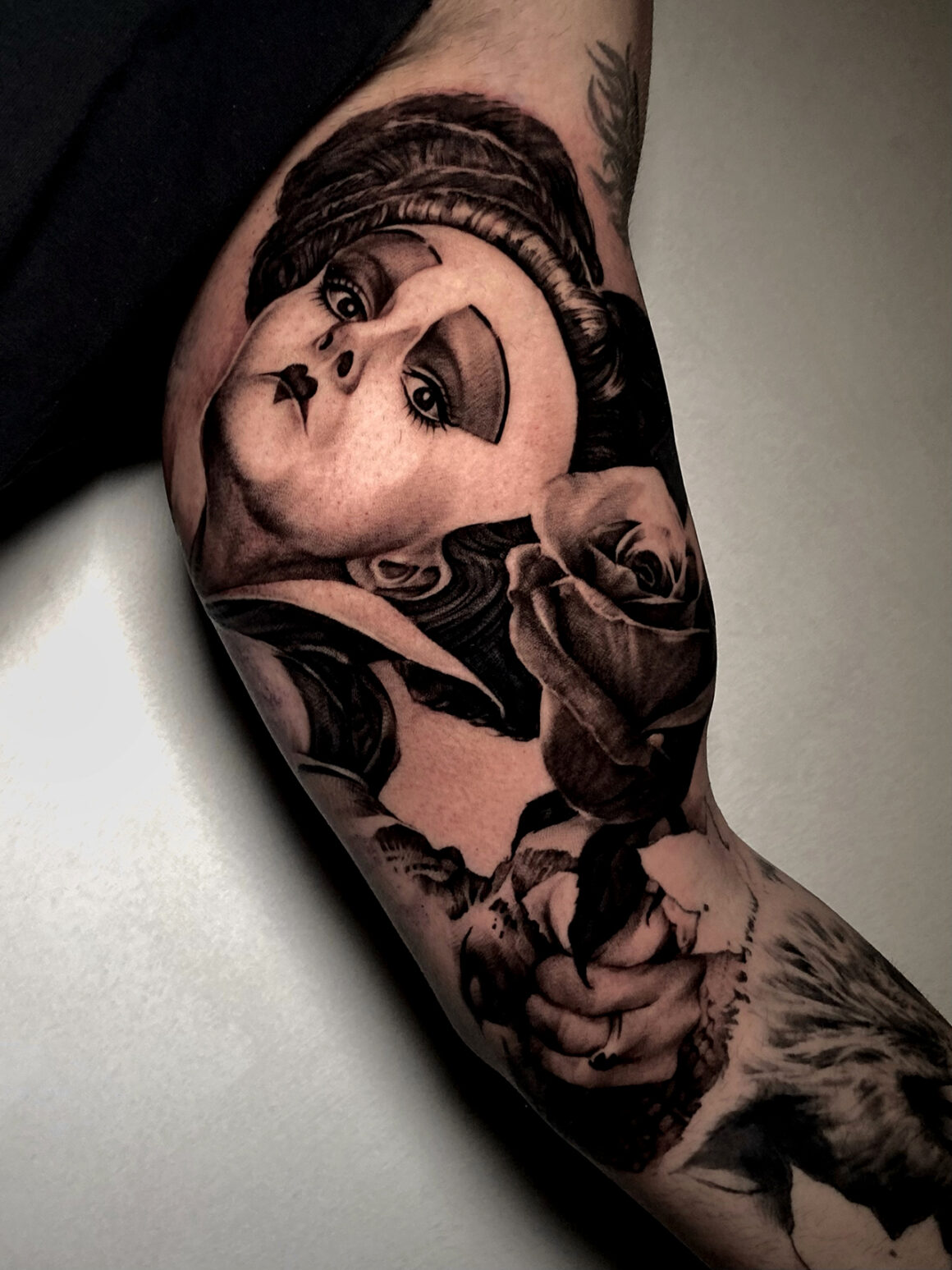 Noa Yannì, in addition to being an incredible tattoo artist, has managed to create a wonderful family where we compare and spur each other on; in addition to colleagues, we are also friends!
Do you enjoy conventions and guest spots? Do you have anything marked in your agenda for the coming months?
I have never attended any convention except as a visitor. This fall I will attend for the first time the 'Urbanland' in Rome, after that I'm planning Ancona and who knows, I would like to organize more in the future but step by step. As for guestspots I find it a wonderful way to travel and meet people, doing your dream job.
I have a few collaborations started and I feel so grateful for all the opportunities I get! I hope to organize more soon.
And your famous last words are…?
A huge thank you to all the people who are part of my life, from the clients who choose to take a piece of me with them to all the colleagues who contribute to my growth. By no means do I think my journey is over; in fact, I feel I am at the beginning of a long journey all uphill!