We talked at length with this established British tattoo artist, lover of pencil drawing, "wonder" book author, hopeless romantic and lately also engaged for Virgin Voyages.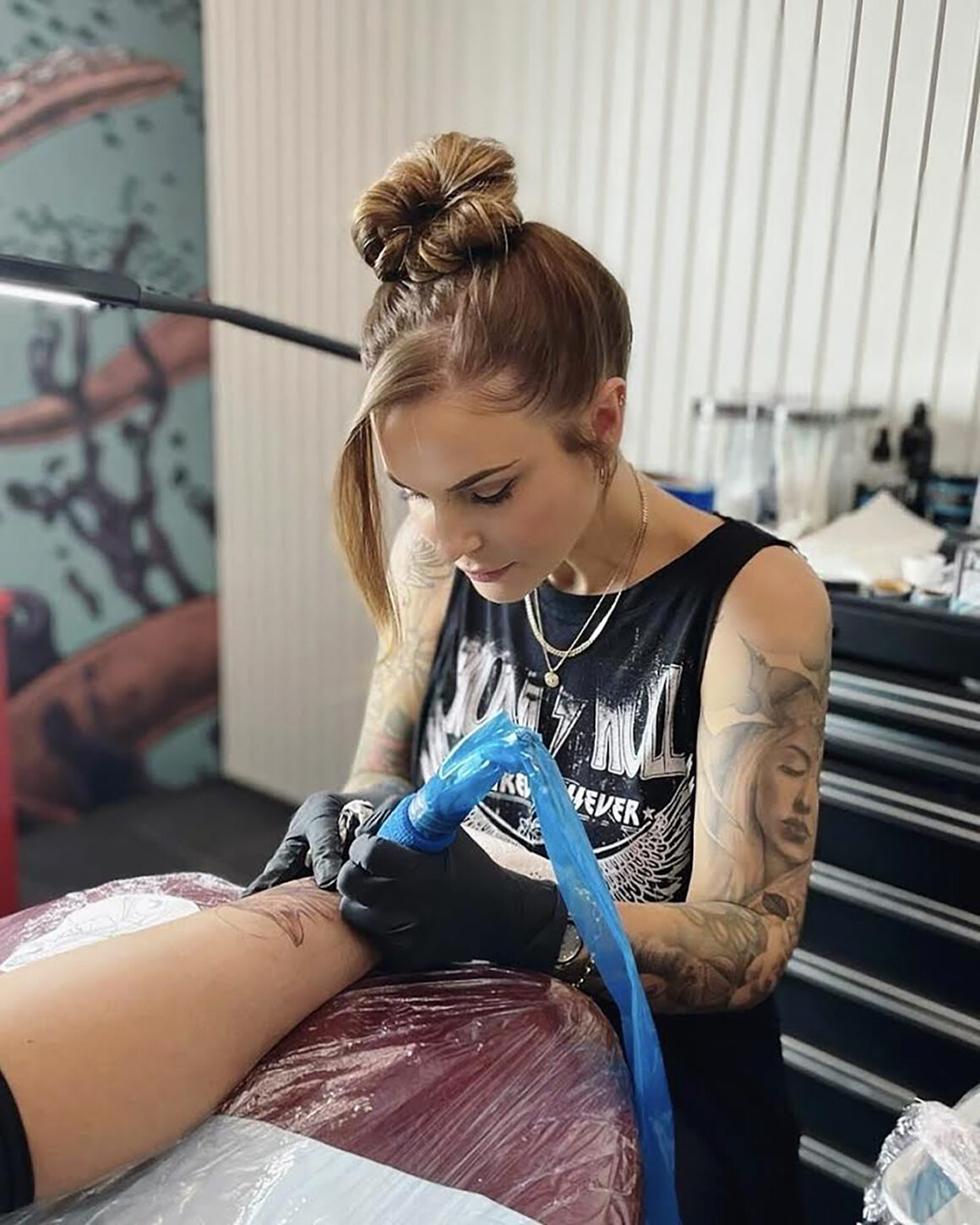 Hello Cally-Jo, would you reveal who are the people (or situations) you would like to thank the most for becoming a tattoo artist in your life?
Well, there are a few people who I owe thanks to, one in particular is Lal Hardy (IG: @lalhardy), who has been a mentor and dear friend to me since the very beginning of my career as a tattoo artist.
Lal Hardy gave me my first opportunity to have my tattoos published in a book when I was 22 and has supported me ever since!
Of course I'm thankful to my mum too for letting me follow my dreams and not making me become a doctor or a lawyer or something… (smiles)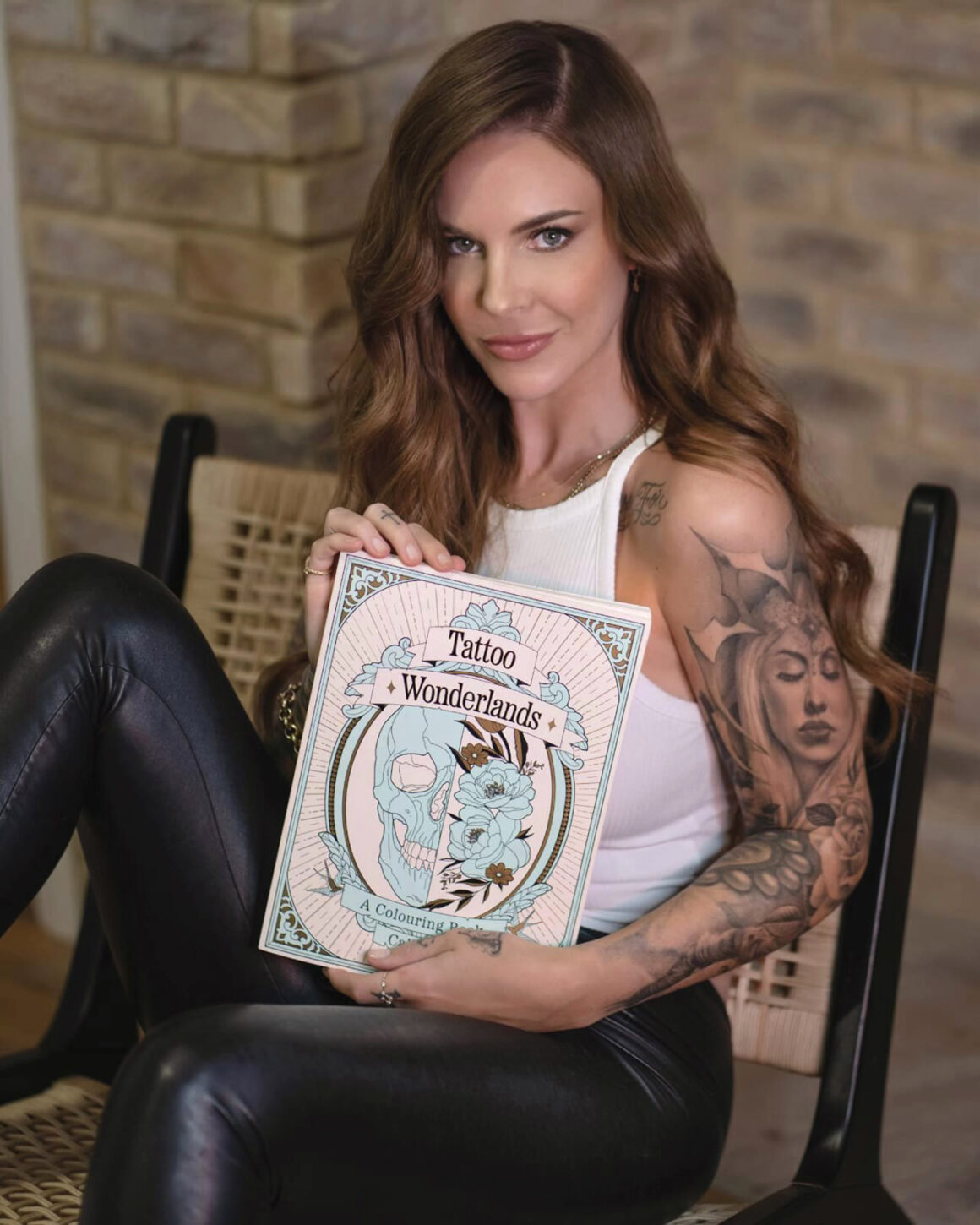 Was Tattoo Life among all the magazines you read as a girl after school to learn as much knowledge as possible about the subject of tattoo art?
Haha yes! When I was in art college I used to pass by a local corner store every day on my way home and I'd grab a copy of every single tattoo magazine on the shelf, and of course Tattoo Life was one of them! At the time social media wasn't a thing so this was the only way I could see all of the amazing tattoos artists were making all over the world.
I was obsessed and knew this was what I wanted to do as a career.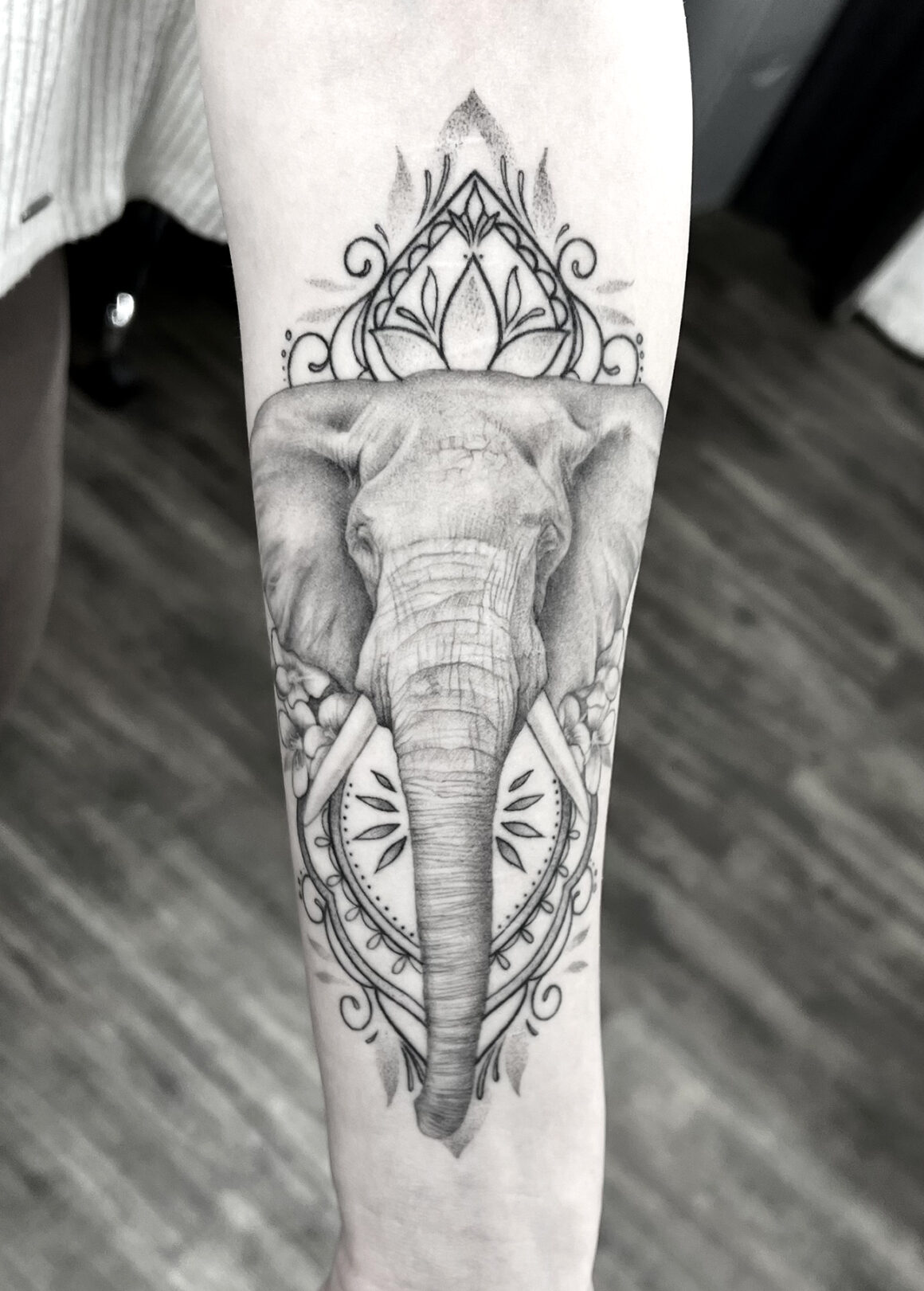 I have read that drawing in pencil expands your possibilities for tattooing, especially in terms of details. Can you tell me more about your technique?
I think that having a background in pencil drawing has helped me immensely with tattooing, I remember starting my apprenticeship and picking up the very basics quite quickly, most likely because I was already drawing every spare second I had. The more I draw the better my tattoos are and viceversa so I've always believed in the importance of drawing alongside tattooing. These days more than ever I try to approach my tattoos in the same way I would create my drawings and I'm always trying to make things as clean and precise as possible.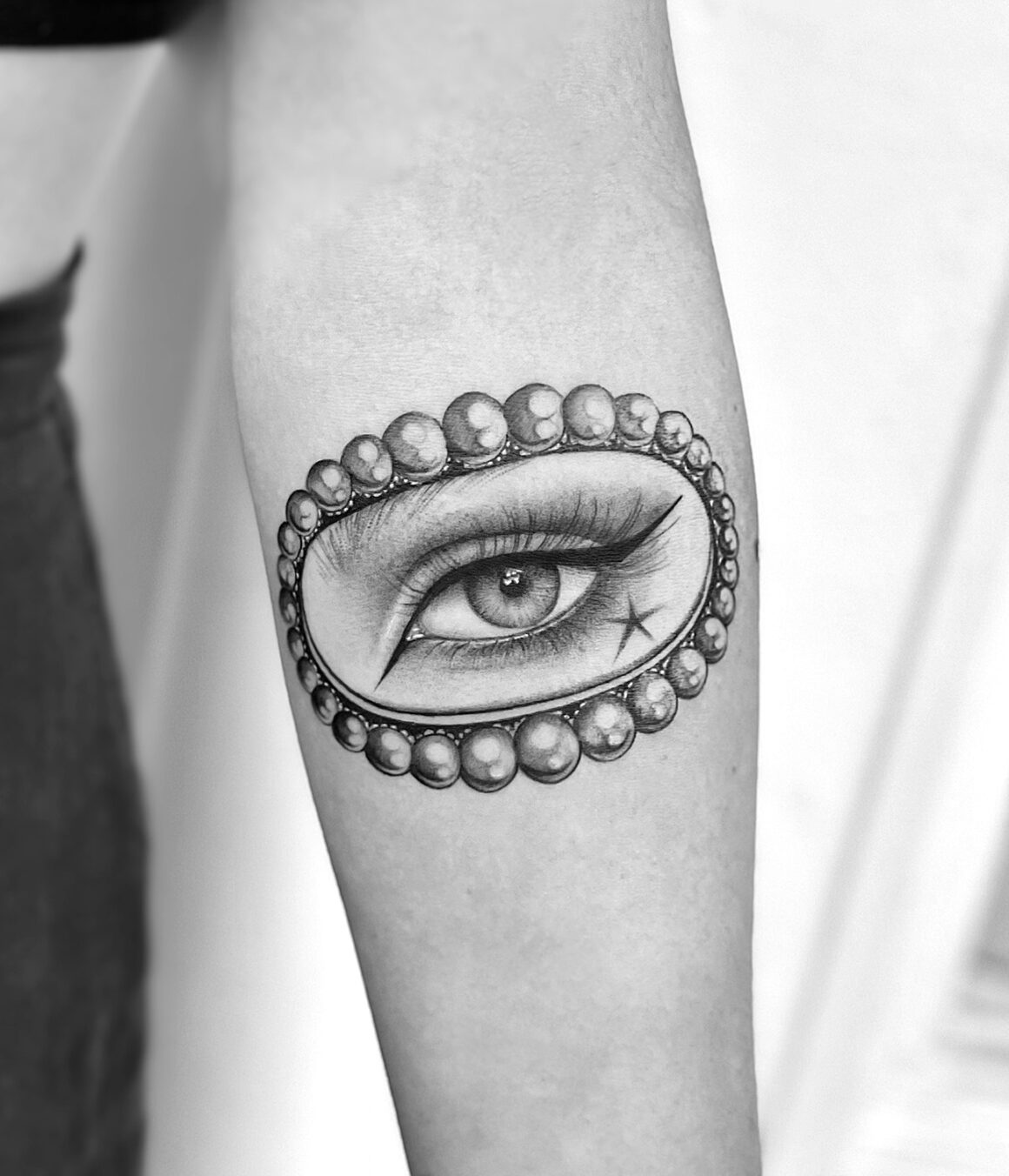 "Black 'n' Grey", "Darkness" and "Romance". Could there be tattoos signed by Cally-Jo even without one of these three elements?
I would say that's pretty accurate of my style! (laughs) Although I think that over time I've leaned further into a fineline style and lately I've been experimenting a lot with single needle tattoos.
I love making really feminine tattoos so maybe my "dark days" are over but I'll always be a hopeless romantic…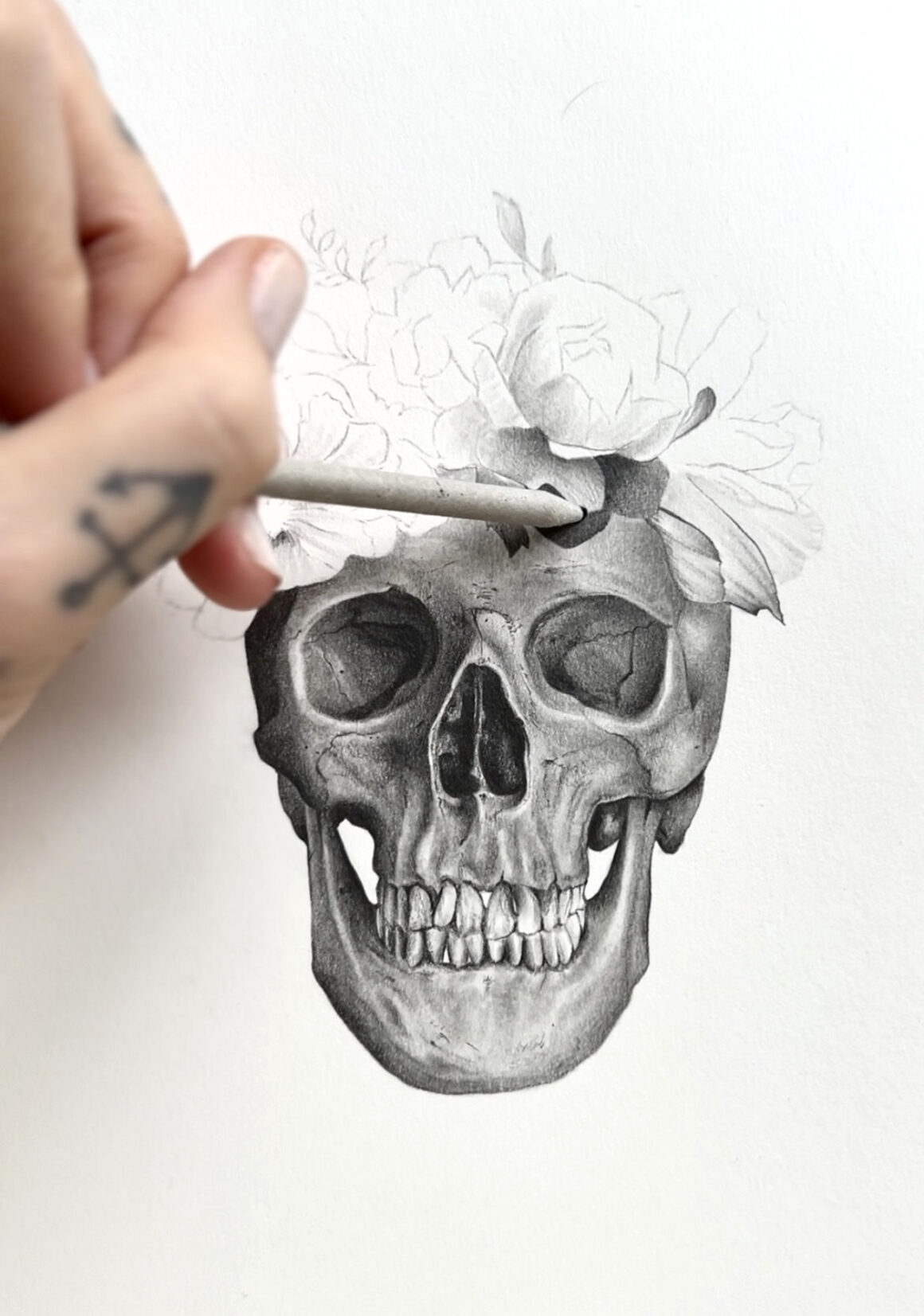 Can we call you a tattoo artist who is also used to tattooing some pretty famous people?
I've been lucky enough to tattoo a few famous people over the years but it definitely isn't something that happens every day! I'm always grateful for any famous or well known clients though, it's always a new experience and it's landed me in some pretty crazy scenarios in the past… If you told my 16 year old self I'd be tattooing Rihanna in a private resort in the Dominican Republic one day, I'd lose my mind!
What exactly is 'The Barbarian Collective'? A tattoo studio located in Southampton or something more?
The 'Barbarian Collective' (IG: @thebarbariancollective) is our lovely little tattoo crew in Southampton! We have some amazing artists at our shop.
We're just a bunch of "barbarians" tattooing in an old flour mill in a beautiful little village in England.
I quite like that our shop is so hidden and you'd never expect to find so much talent in such a random location!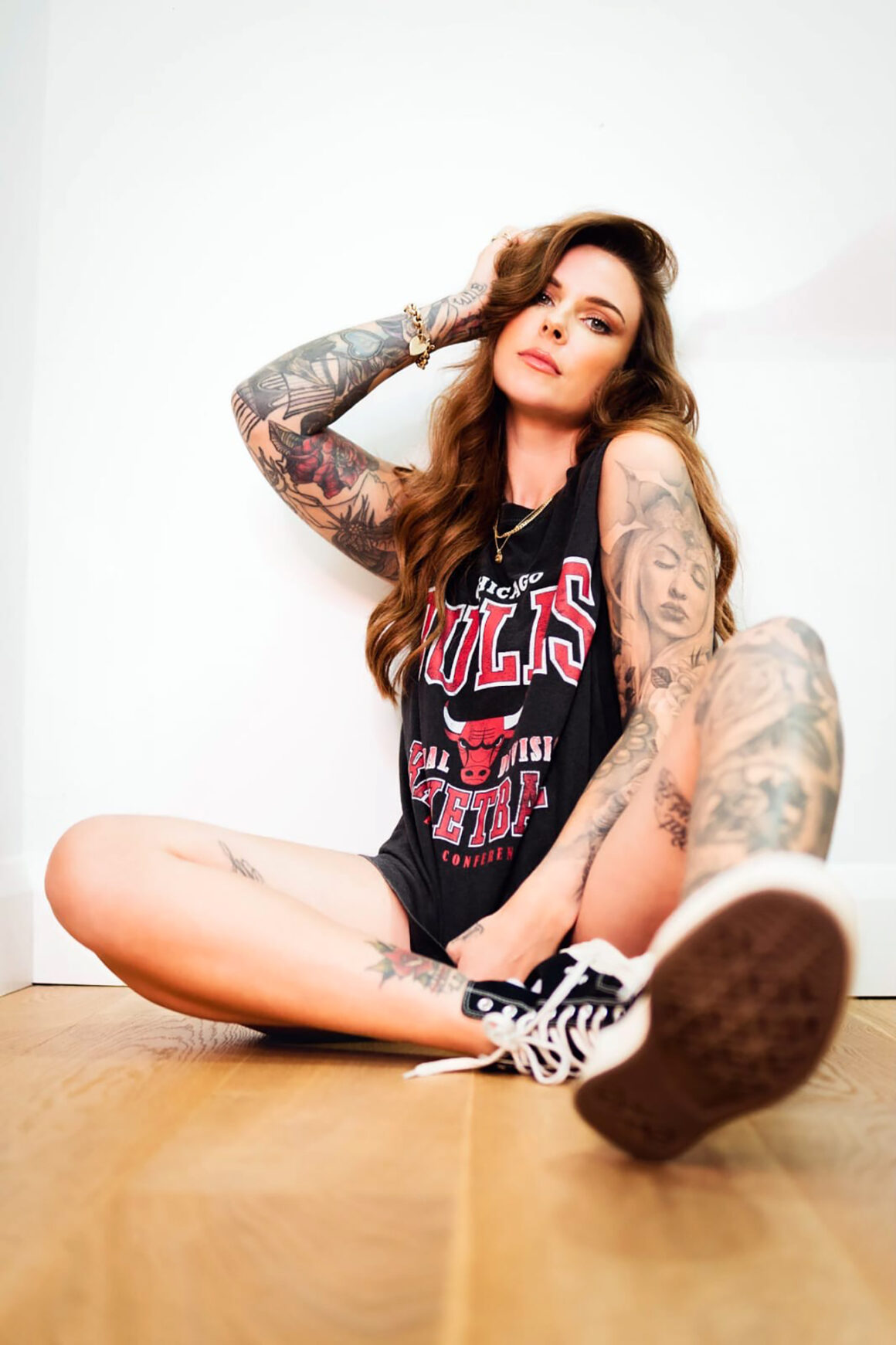 Would you like to tell me about your first book 'Tattoo Wonderlands'?
I started making my colouring book during the first Covid lockdown when I was inspired to give anyone stuck at home something relaxing to do. I made a few free pages for people to print and colour in themselves, and that sparked the idea to create a whole book! I wanted the drawings to feel like tattoos brought to life so there's lots of classic tattoo imagery in there and a few little hidden drawings and symbols from my personal life.
Do you like tattoo conventions and guest spots?
I've been to so many conventions over the years I've taken a bit of a break from them for now, but lately I've been working with Virgin Voyages (IG: @virginvoyages) doing a few guest spots a year on their cruise ships and it's been the best experience! It's a great excuse to travel and it's a first for the tattoo world so it's super exciting to be able to be involved.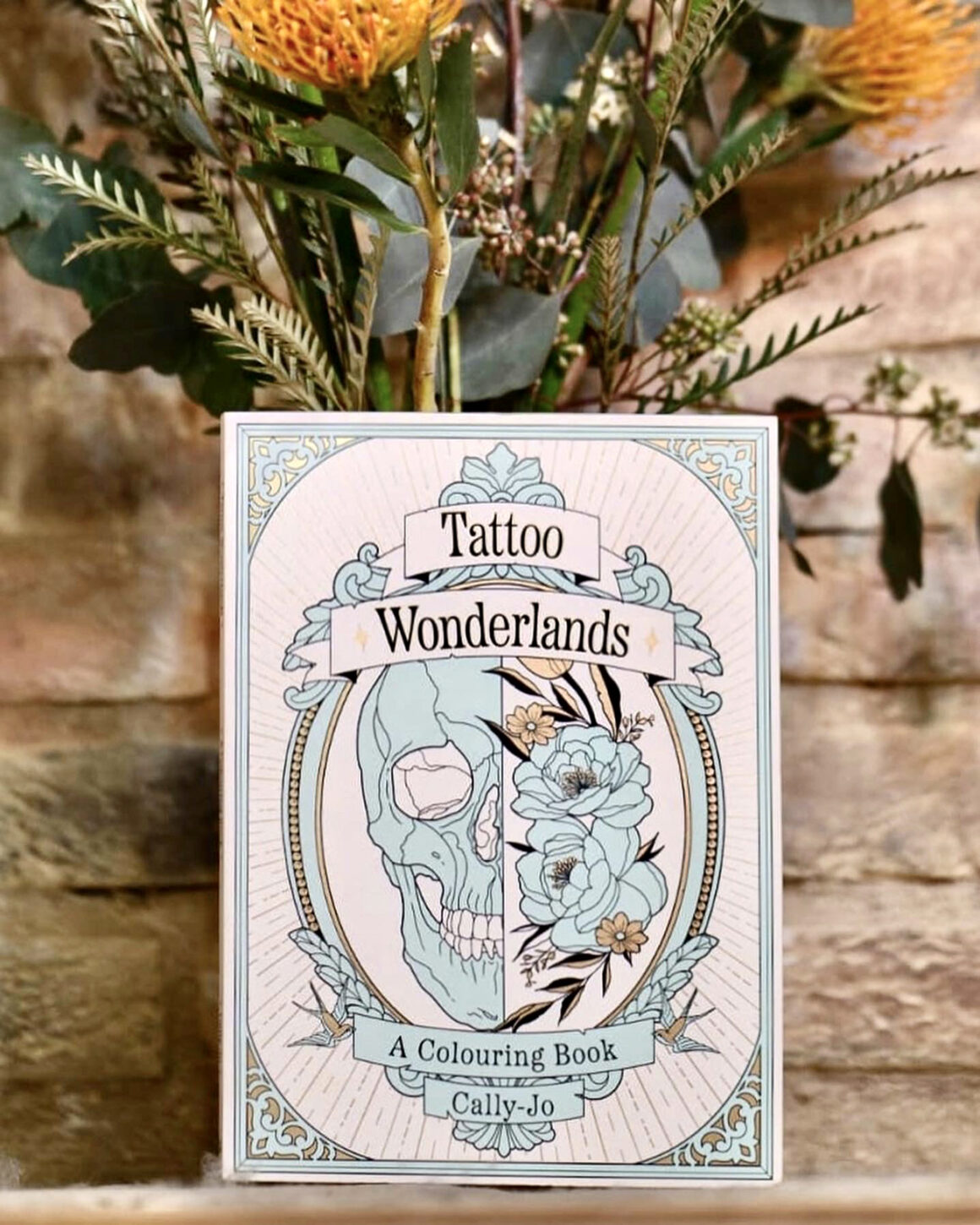 About this project do you already have something planned in your agenda for next summer?
I'll be tattooing with Virgin Voyages over the summer in Europe and next year in the Caribbean and Scandinavia- it's gonna be a busy 12 months!
Last question. So far we have talked about the tattoos you make on your clients' bodies. Let's talk for a moment about the ones you sport. Who is the author of that blond-haired female face on your left arm?
The lady on my arm is probably the tattoo I get stopped for the most! It was done by an incredible Italian artist called Riccardo Cassese (IG: @riccardo_cassese_tattoo) who I'm a huge fan of. The tattoo isn't of anyone in particular, I just wanted my sleeve to look beautiful and romantic so there's lots of flowers and portraits of pretty women.