The definition "Abstract Realism" may seem a contradiction: how can an abstract image be realistic? This is what will explain us tattoo artist Natalie Nox, owner with Benjamin Laukis of the Silver Letter Gallery in Athens, who has made this style her trademark.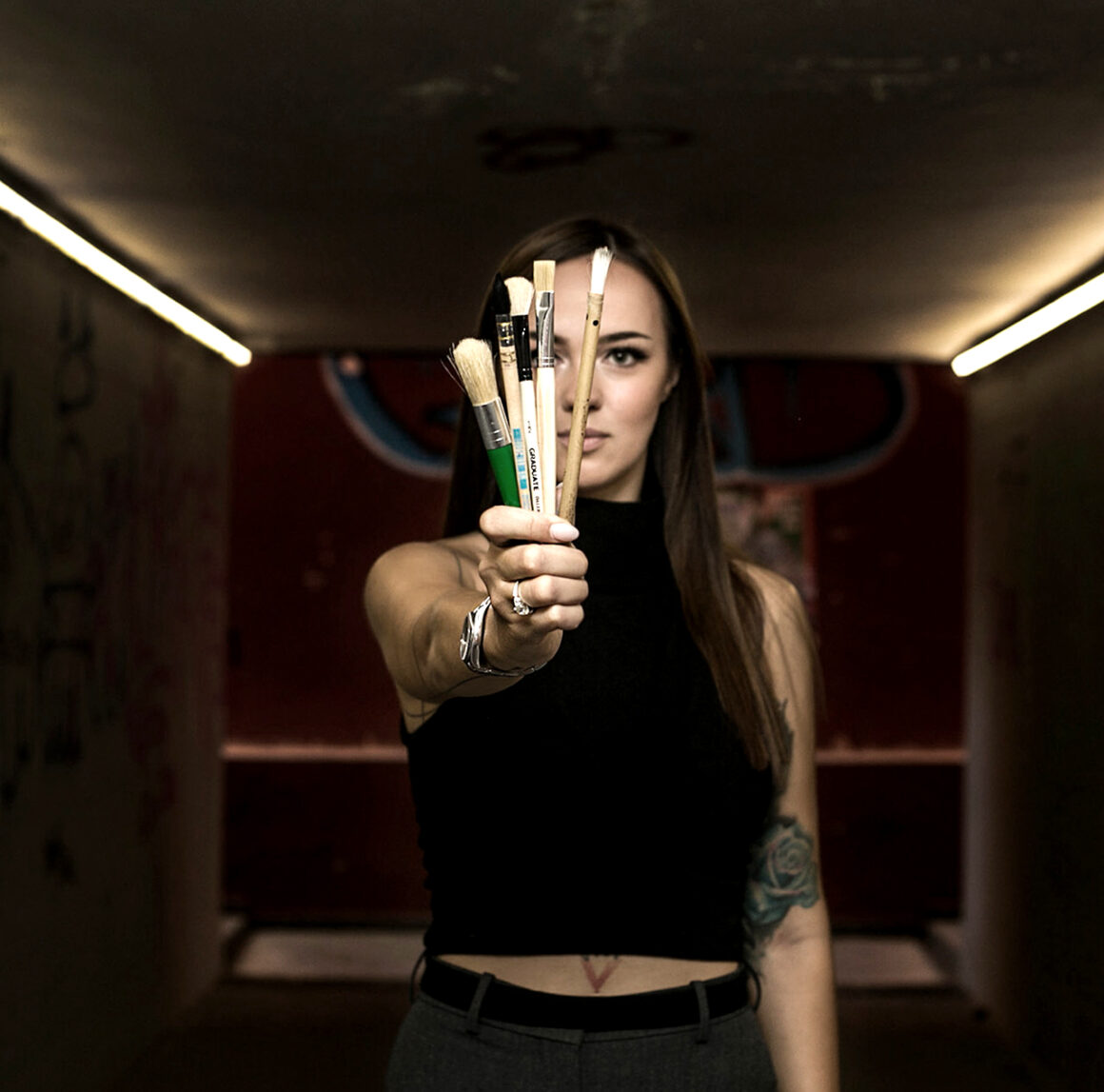 Hi Natalie it's a pleasure to meet you here for Tattoo Life! How long have you been in Athens and why the choice of this city? Where are you from and how did you become a tattoo artist?
Hey nice to meet you too! I was born in Ukraine but actually I grew up here in Athens, Greece, since I was 5 years old. I always loved to draw. When I was young I wanted to become an architect and when I was finishing high school I was suggested to do an apprenticeship in a local tattoo shop.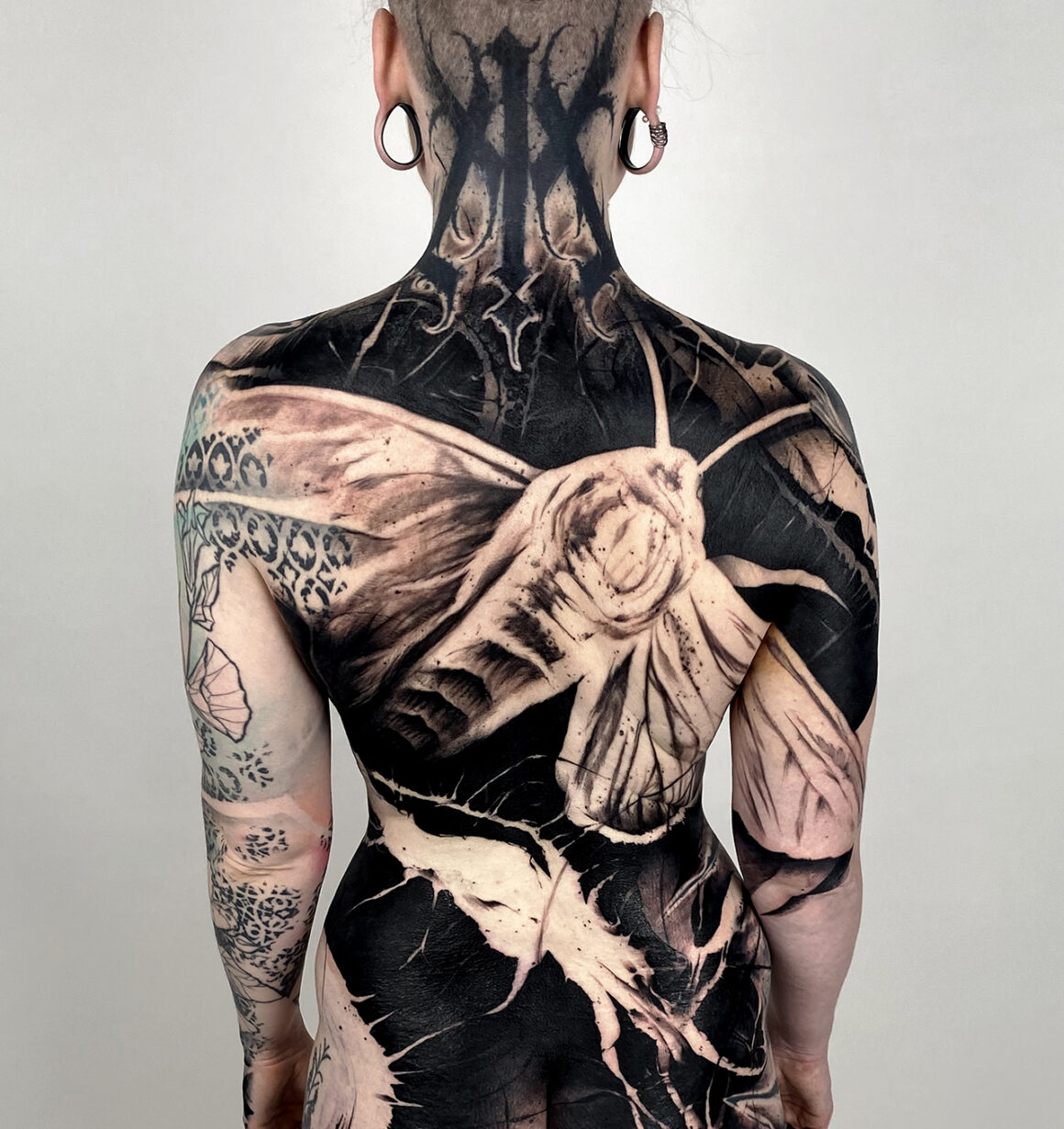 In the beginning I started for fun but soon I fell in love with all aspects of tattooing. From the art and the people to the community and so much more. I then couldn't see myself doing anything else.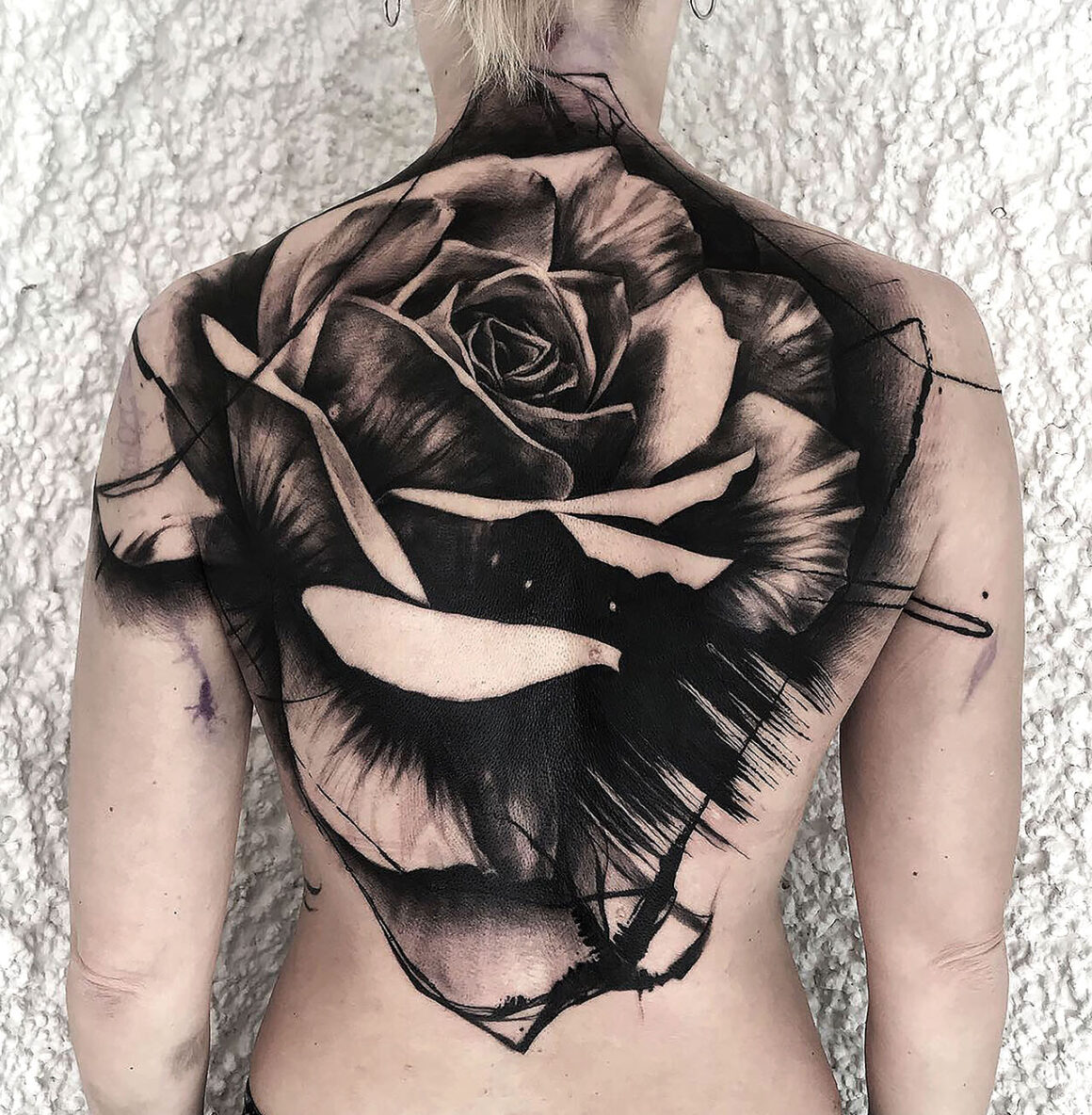 Your style is absolutely abstract, where did you start from and how did you arrive at what you do today?
I started tattooing back in 2011. At the beginning of my career I had to go through almost every style of tattooing from black work and lettering to new school to realism and everything in between.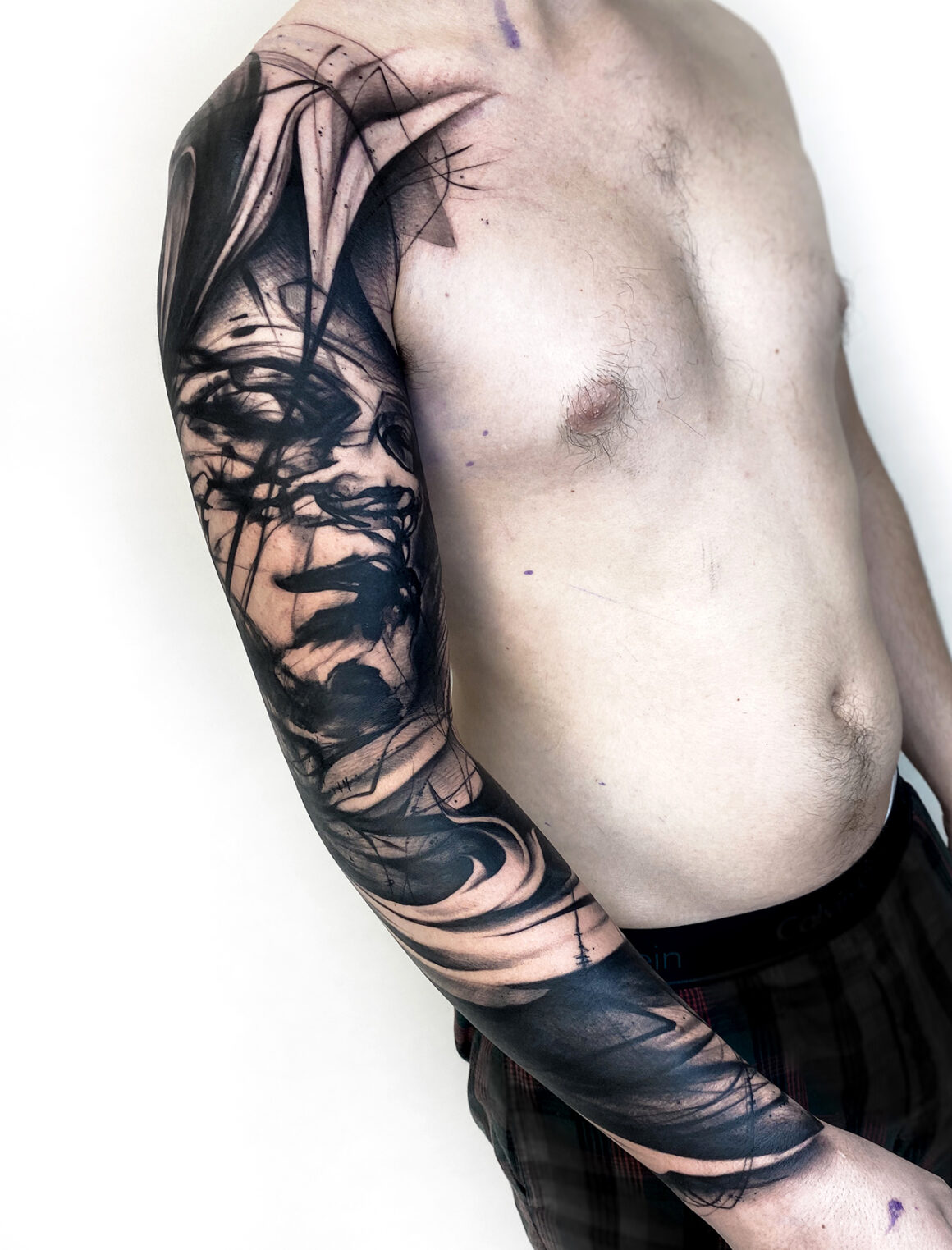 That was really important to become an all-around artist, develop technical skills and have a better understanding of the complexity of tattooing each style and each spot on the body.
Slowly over the years you start to specialize in a style that comes easier and makes you happy.
For me that happened with abstract and abstract realism. I have studied a lot about the flows of the body and also natural elements like rock patterns or tree shapes which when portrayed on skin they look abstract however are really organic. Abstract is something that looks unique on skin.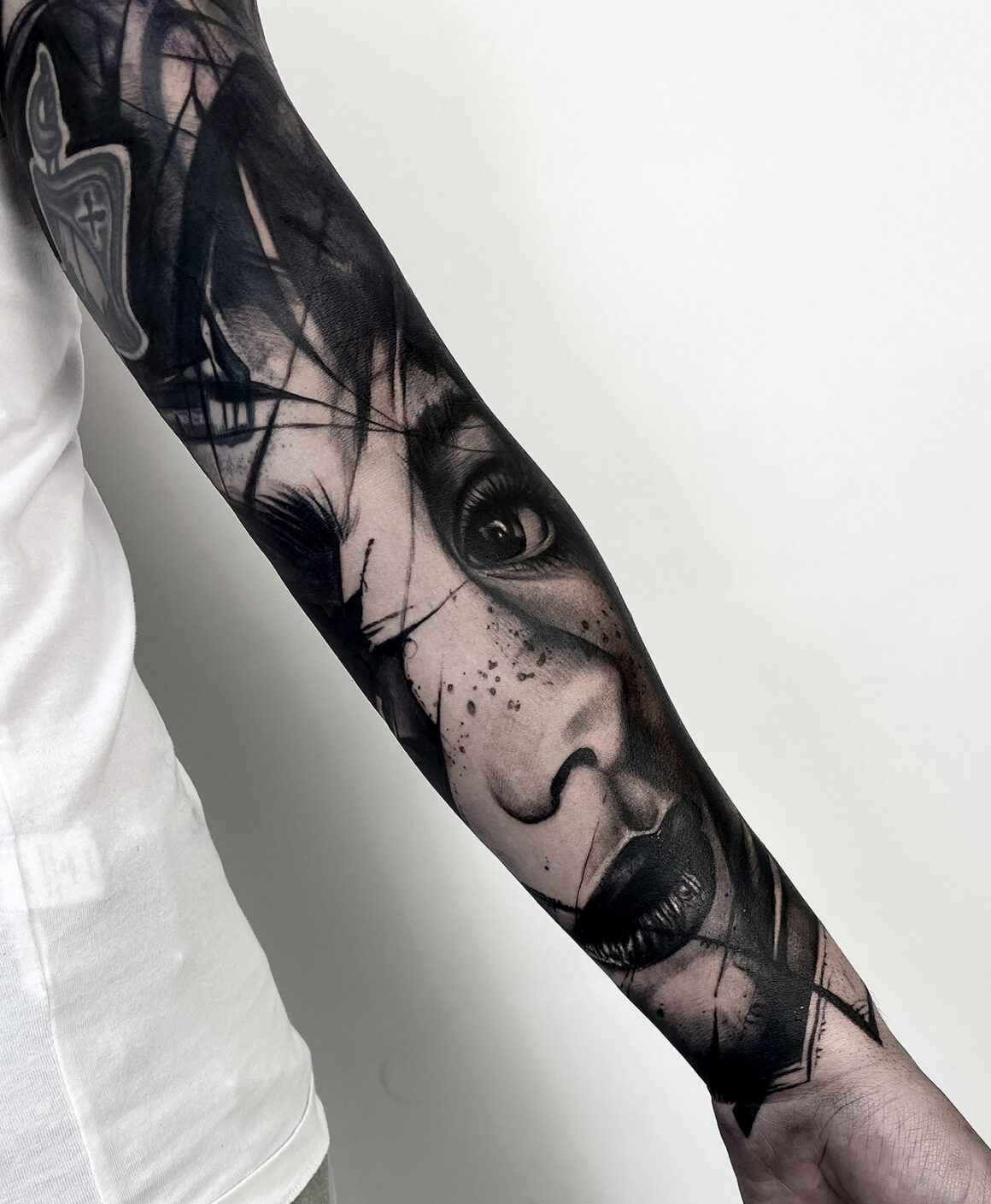 What are the rules you follow doing this kind of work and what are the most difficult things? Do you start with a stencil? Can you describe the creative process you follow?
For me the abstract design allows you to be creative in an organic way. For example, I draw most of my abstract work on the skin with brushes using NOXVIOLET (my stencil liquid ink) and I can do splashes and brushstrokes that are more natural looking and following the curves of the body.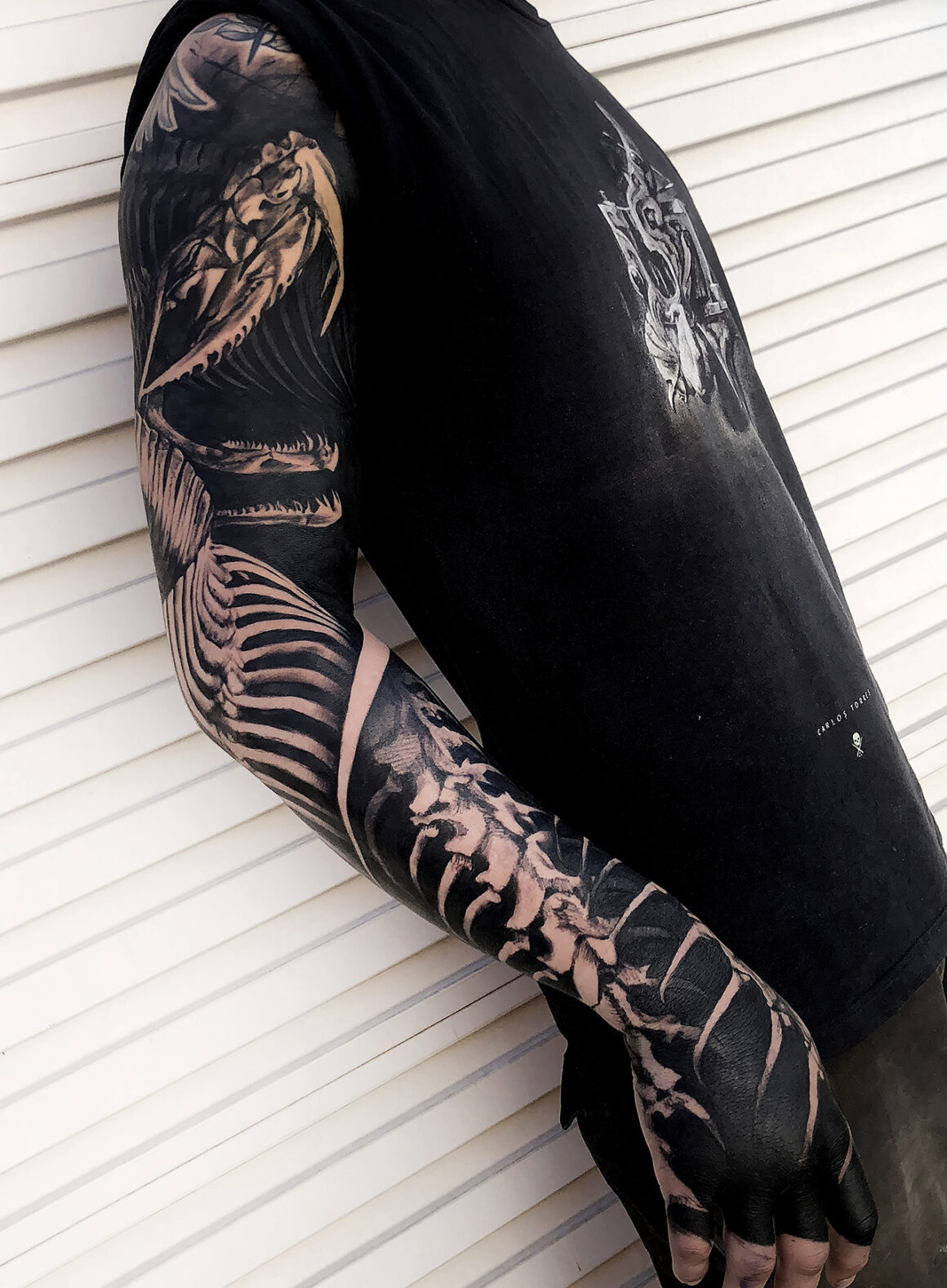 One of the basic rules I follow is that abstract needs imperfections to make it perfect, without always being "photoshop design perfect" and that makes everything one of a kind, however that's also what makes it really difficult. It takes a lot of time and practice to find the right balance to put just enough without everything looking too messy or chaotic.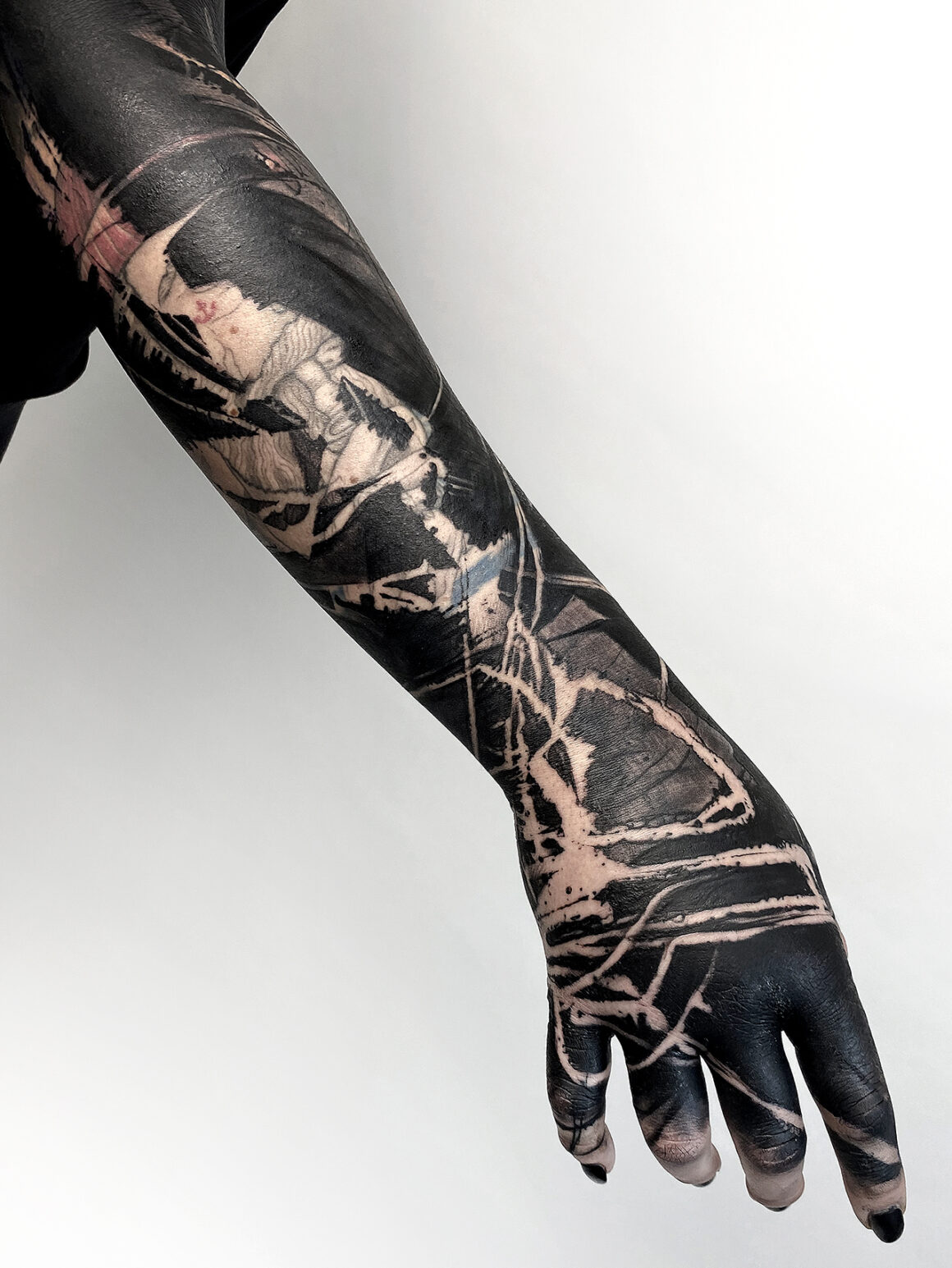 Do your clients come with a precise idea or do they just ask you something in your black and grey style on a specific part of the body and you prepare it?
After many years I'm proud to say that most if not all of my clients are coming to me mostly with just a simple idea and a spot in mind and leave me create something based on my work. I always prepare 2-3 different options on iPad as base options, then we choose the one we like and paint the concept directly on to the body.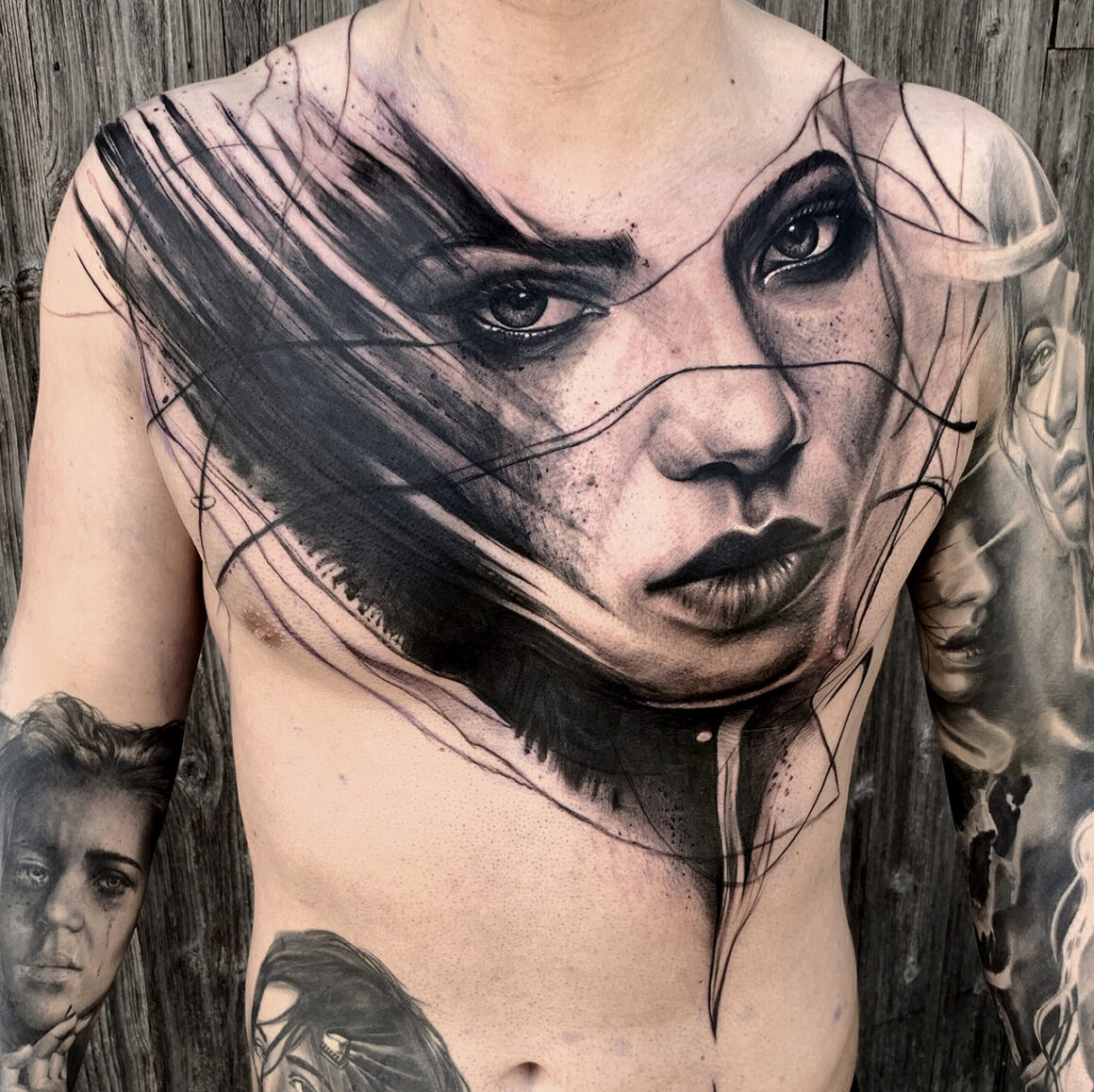 I think for a style like yours, technical choices are very important. And you chose Cheyenne for your equipment. Can you tell me about the products you use? How did you get into Cheyenne?
Over the last decade I have tried almost everything from coils to rotaries and also all kinds of tattoo needles. I needed good equipment to have the best quality results.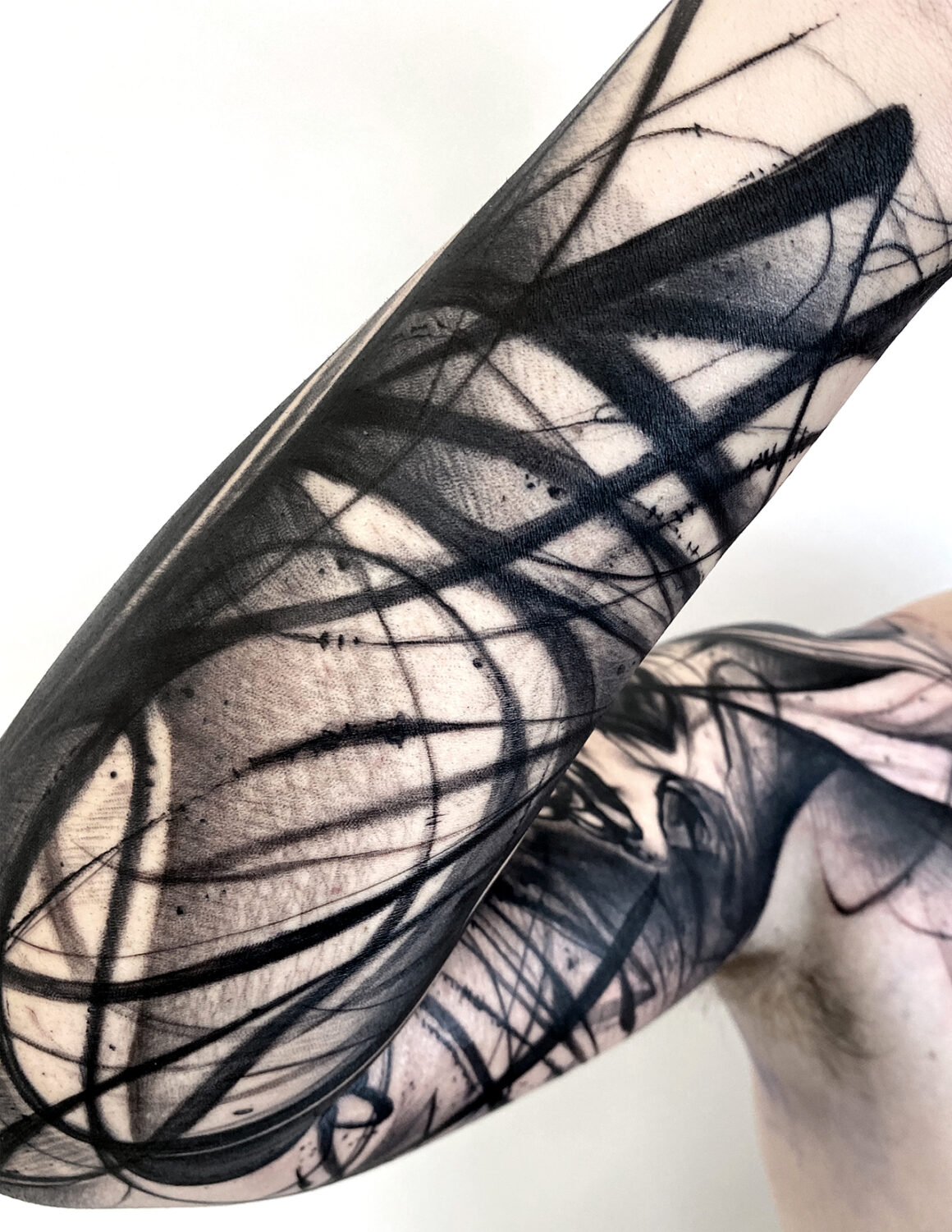 The one brand that always stood out for me was Cheyenne for the quality and the craftsmanship. I started using the needles which I still use to this day (3L, 7 Shader, 23-Magnum-se) and not long after that I began using the machines. My first one was the Thunder a great machine and now I use SOL NOVA UNLIMITED 3,5 a powerful revolutionary wireless tattoo machine. That helps me a lot as it is a strong and precise machine for my work and gives me freedom of movement.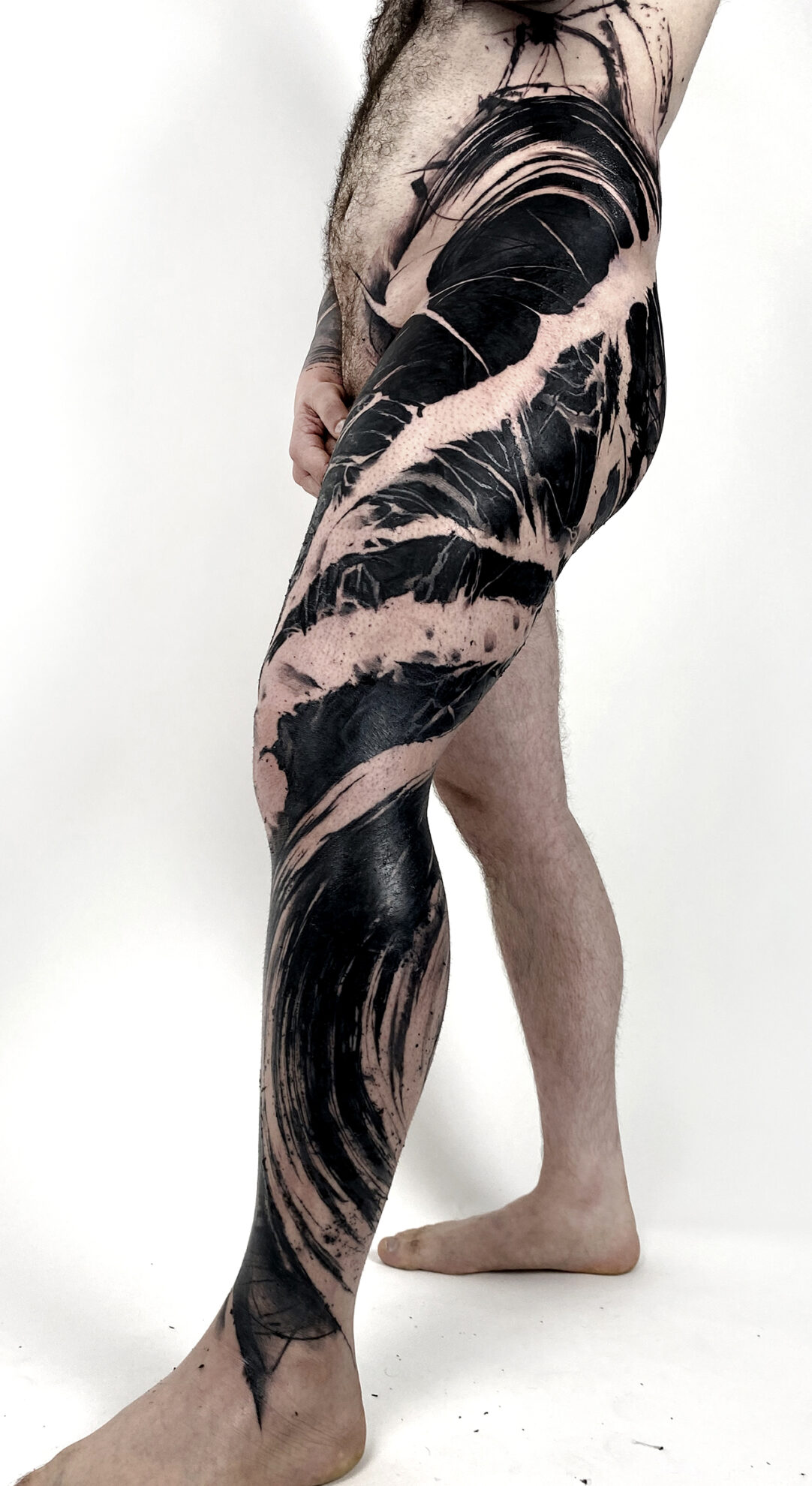 You are the owner of a tattoo shop in Athens with Benjamin Laukis. Why this choice and do you want to tell us something about it?
My partner Benjamin Laukis and I decided to open the Silver Letter Gallery in January of 2020. It's a private tattoo studio based in the centre of Athens, Greece. We chose Athens as I was already established here and it's easier for us to travel within Europe and for our clients to visit compared to Australia where Benjamin is from. It's a beautiful city with a lot of character, art and a great urban feeling.
Last question: what do you like to do in your free time and what do you dream for your feature?
In my spare time I focus on things: one is physical exercise like tennis and flexibility as it's really important for artists to maintain their body not so much for aesthetics rather than for strengthening posture as most of us have back, neck and hand problems after many years.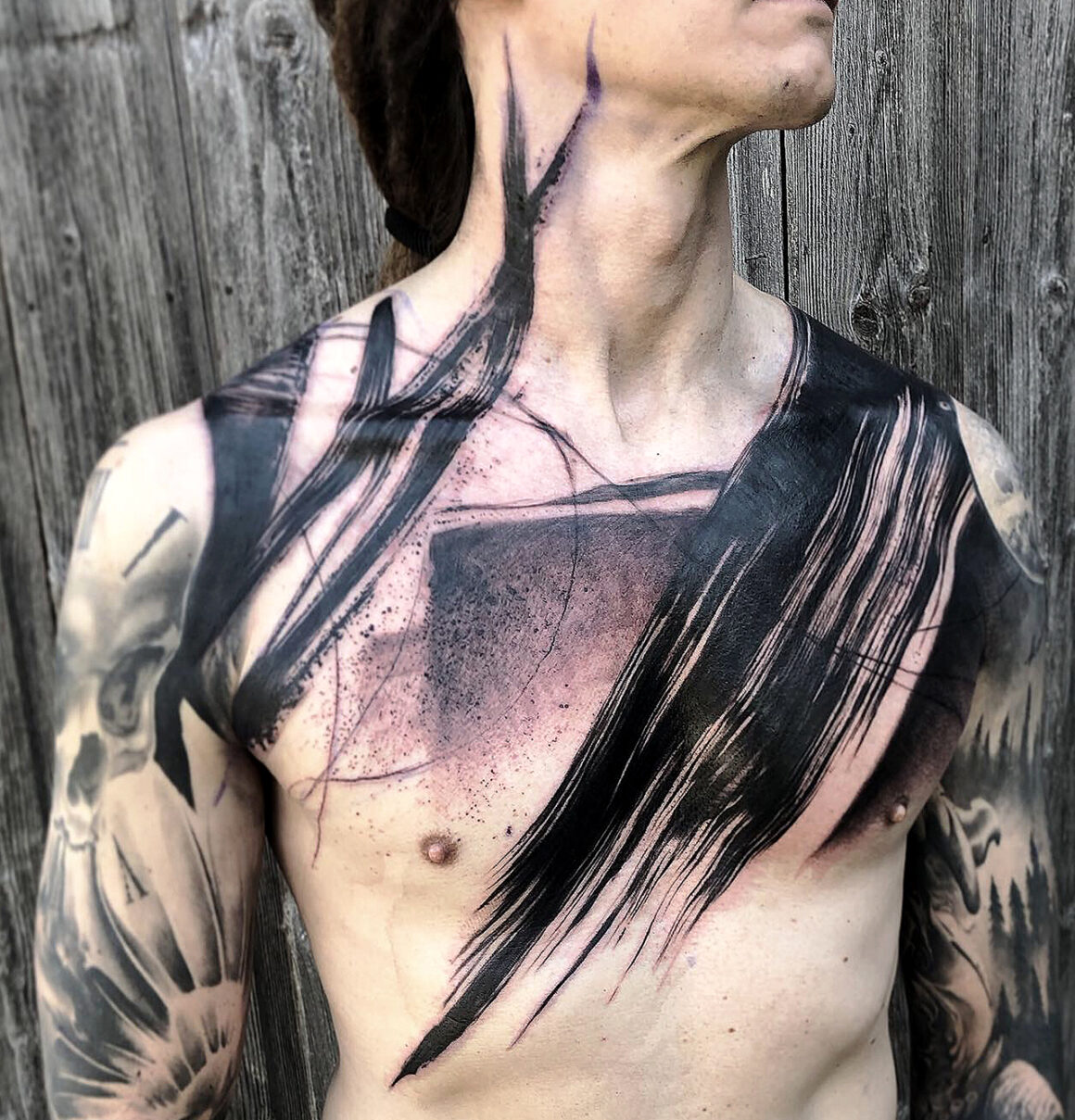 And secondly I enjoy spending time in nature with my dog Atlas, taking pictures of elements like rock patterns, leaves etc to develop more my aesthetic. Something that in the future I would like to incorporate in fine art.