She is a tattoo collector of Neo Trad tattoos done by very well-known interpreters of this style, and she is a tattoo artist herself who loves to do colour Neo Trad on the skin of her clients.
We'd like to introduce Beth from Edinburgh to all our readers. She can be described as a beautiful and determined girl with a very big passion for rabbits.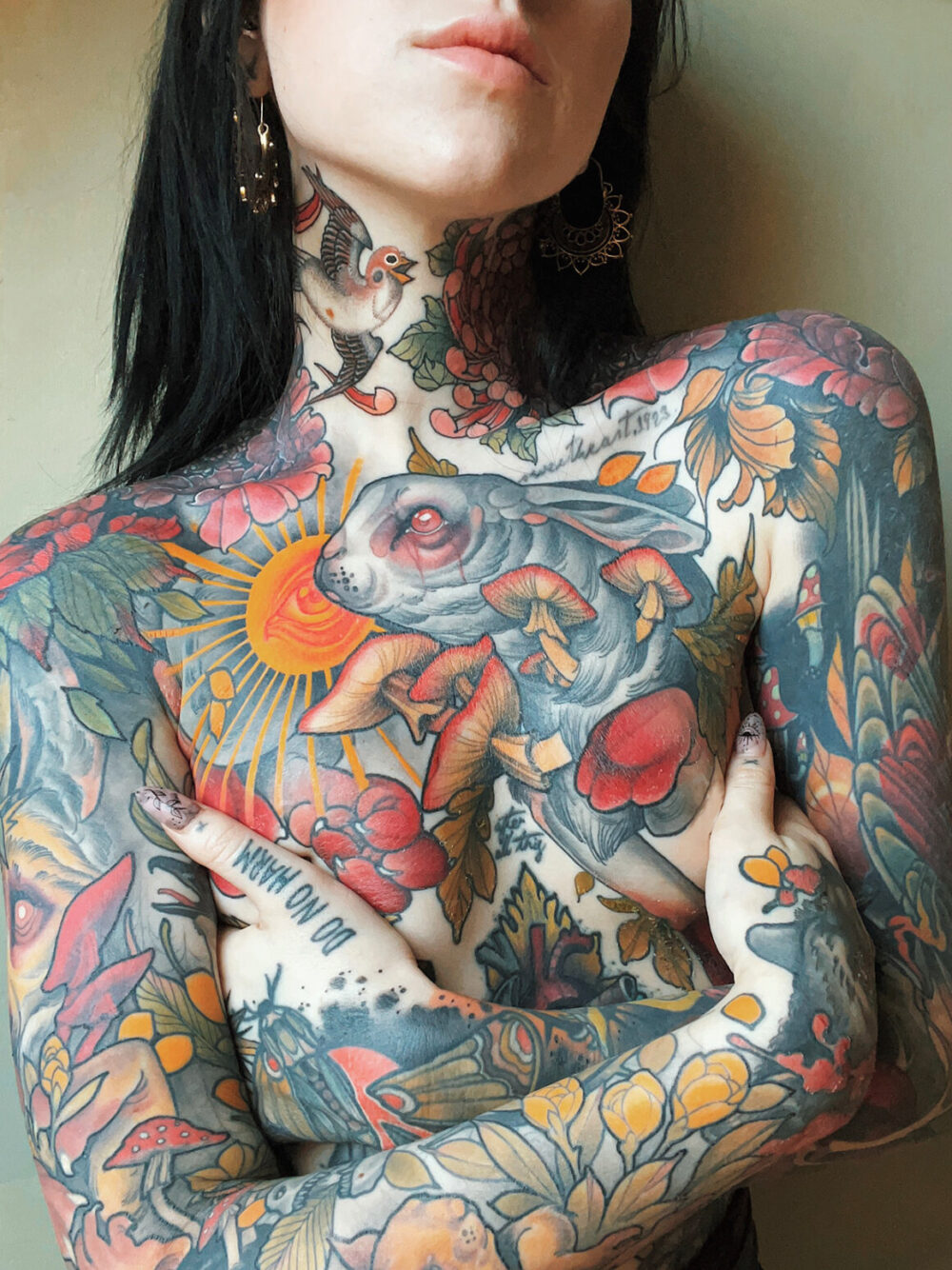 Hello Beth nice to meet you here for Tattoo Life. Would you like to introduce yourself to our readers?
Hello, thank you so much for inviting me! I'm Beth, aka @apostatte, and I'm a wee straight-edge vegan who lives and breathes for tattoos.
Where are you from and where do you live at the moment?
I'm from Edinburgh in Scotland, which is where I am still living. I'm very proud of my hometown and imagine this will always be my base no matter how far I travel.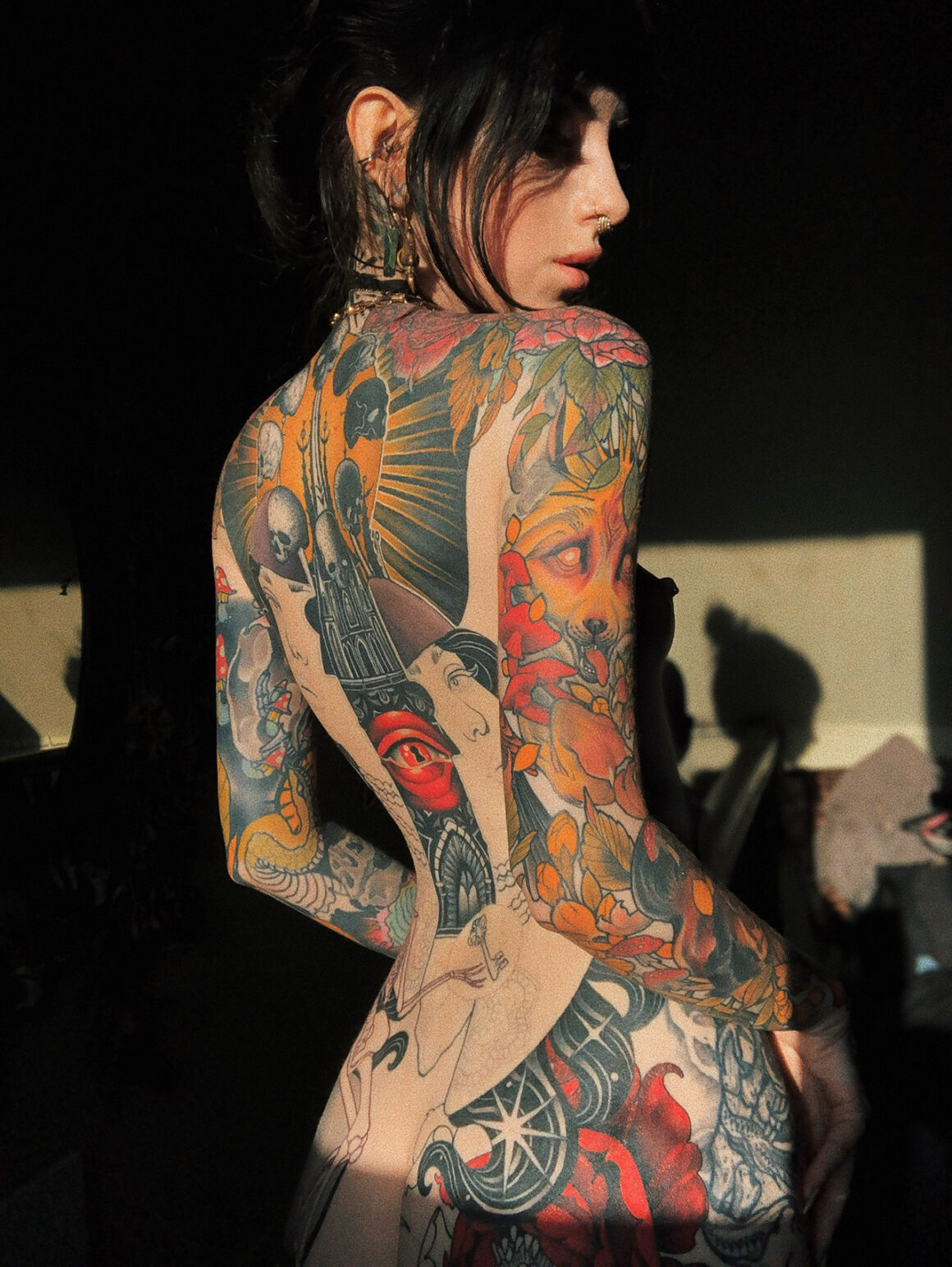 You are a tattoo artist, aren't you?
I am! I got my apprenticeship when I was 20 and started tattooing at 21, and have been doing that for the last four years. You can see my work at @bethrosetattoo on Instagram.
How did your passion for tattoos started and why your passion for traditional /neo traditional styles?
Drawing was always the love of my life and I suppose tattoos are just the natural progression for most school's art kids – I got my first tattoo the day after I turned 18, and I have a very all-or-nothing personality so after that I was never going to do it any other way but all the way. Ultimately, I love art and I love people, so tattoos are just where those lines overlap. In terms of style, who can say why anyone likes anything?
All I know is, whatever it is, it has to be full colour and the bolder the better, which suits neo trad perfectly.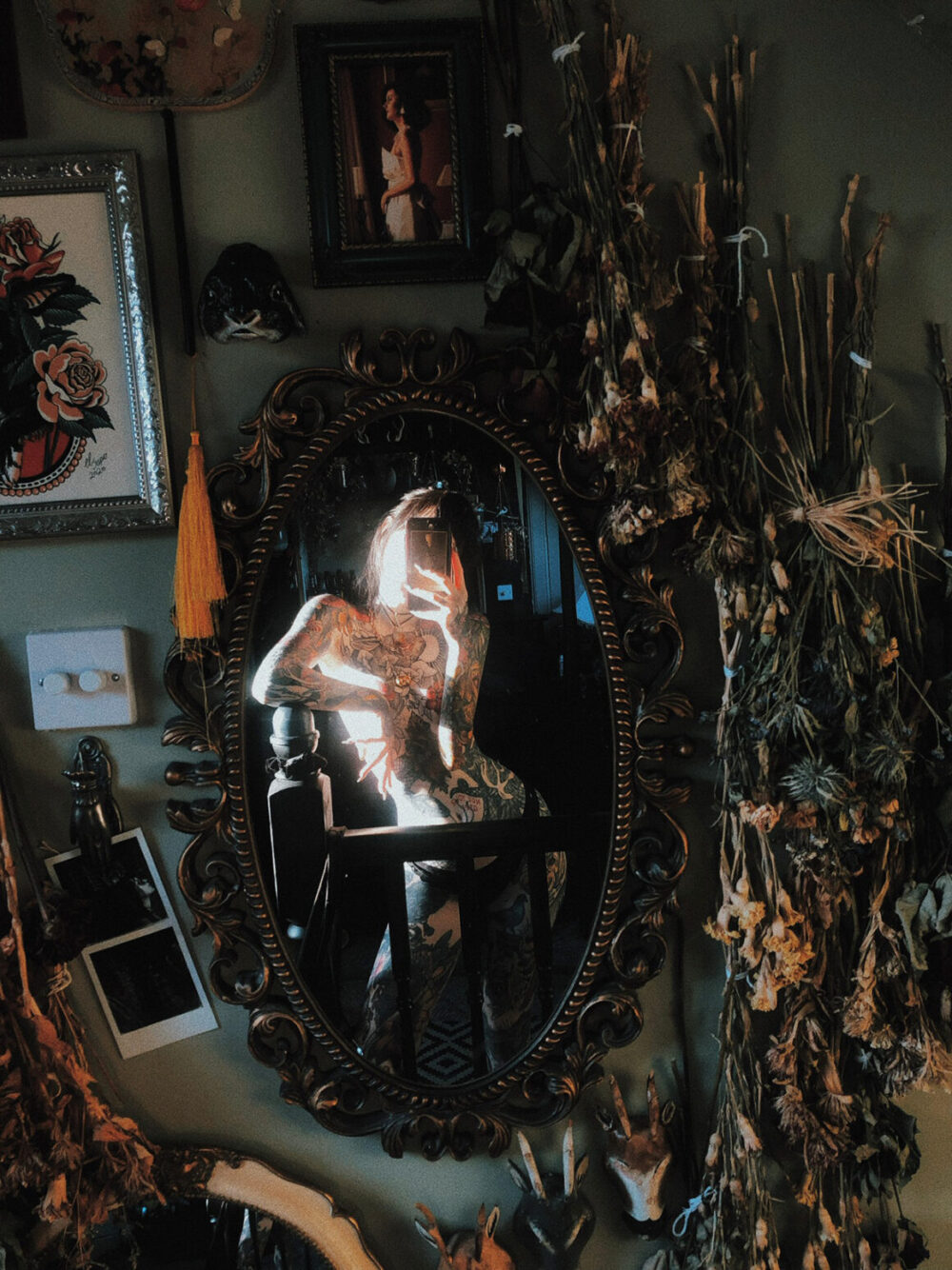 Do you tattoo the same style?
Yes! I do exclusively colour neotraditional tattoos, primarily lady faces. I'm very lucky to have collected pieces from a lot of my biggest artistic idols in that style – particularly Kat Abdy, who has done my back and butt, is one of my biggest inspirations.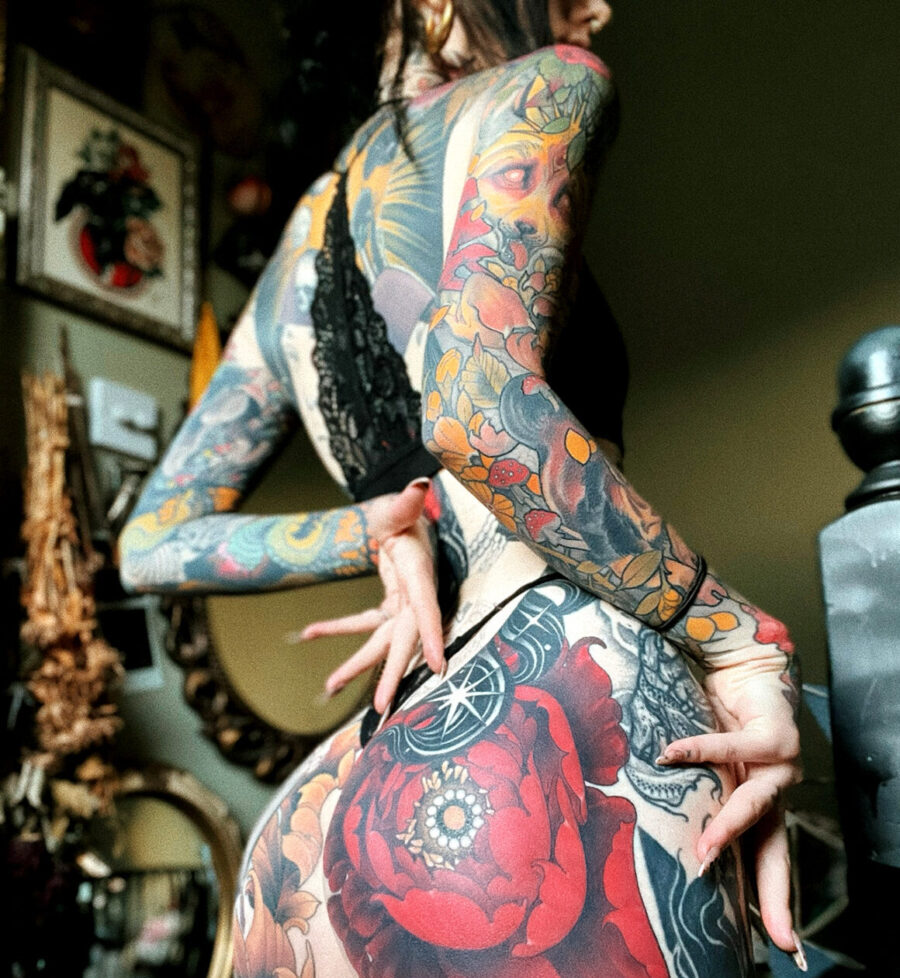 Can you describe the most important tattoo you have on your skin and who did it?
My chest piece is by far my most significant and favourite tattoo. It was done by Sneaky Mitch, who has been my favourite artist for as long as I can remember and honestly I was starstruck to have even gotten an appointment with him, never mind the masterpiece he created.
I've had rabbits my whole life so I wanted to get one to represent them all, but other than that I gave him freedom with the design and he totally blew away my expectations.
It couldn't be more perfect and I'm so proud to have it in such a prominent position. It's like my second face.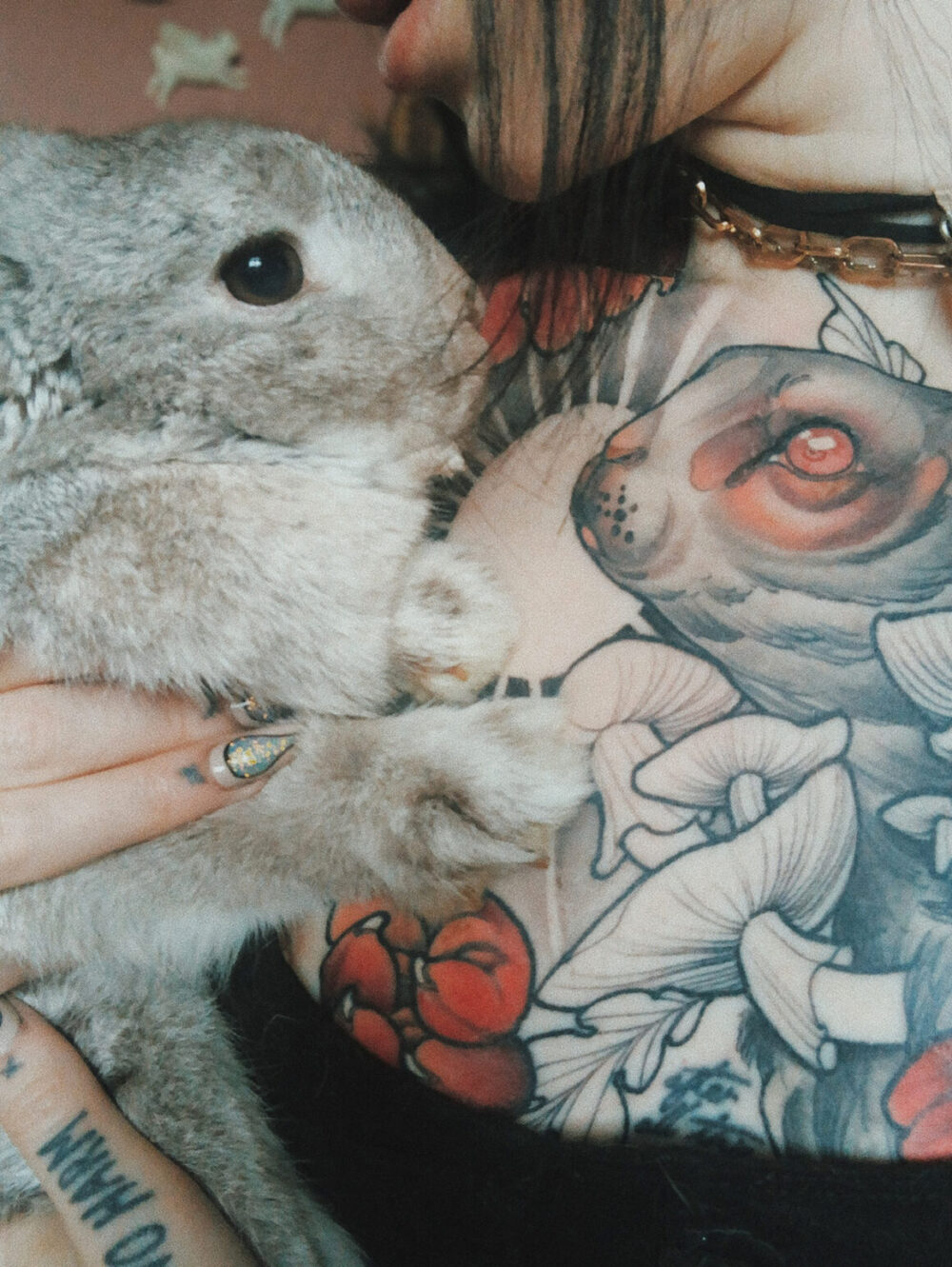 Are there some connections between your tattoos and your life?
I would say 90% of the tattoos on body don't go any deeper than the fact that I liked the idea or artwork – but I don't believe there's such a thing as a meaningless tattoo. I see them as a reflection of your personality and taste, and even that decision to take ownership of your body just because you want to is incredibly powerful on its own. Each tattoo I get makes me feel more like myself no matter what it is, and even if my preferences change slightly over time, l can't ever see myself regretting those feelings.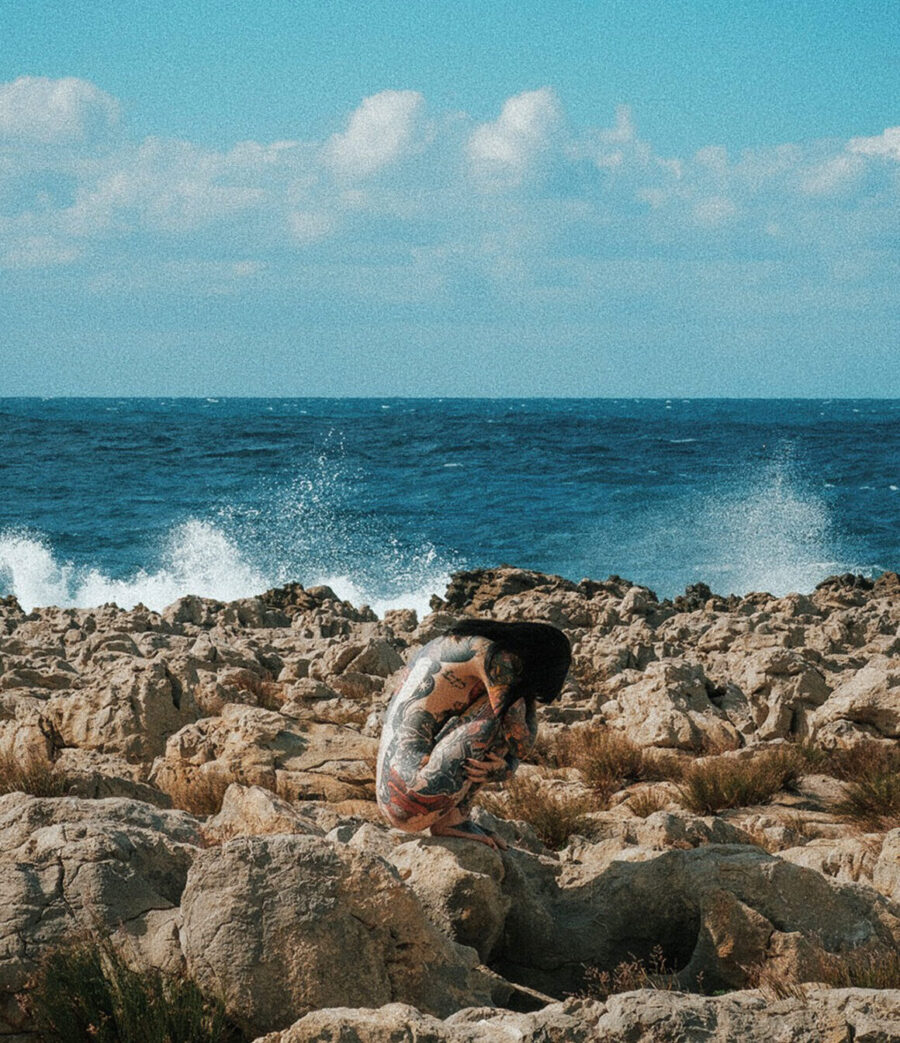 What's the next step you'll do linked with tattooing?
I just booked in to have both of my armpits done by Claudia De Sabe (who also did my neck) early next year, which are my last big gaps. I have a couple odd small spaces to fill, and I'm also planning to have my whole stomach completely redone soon.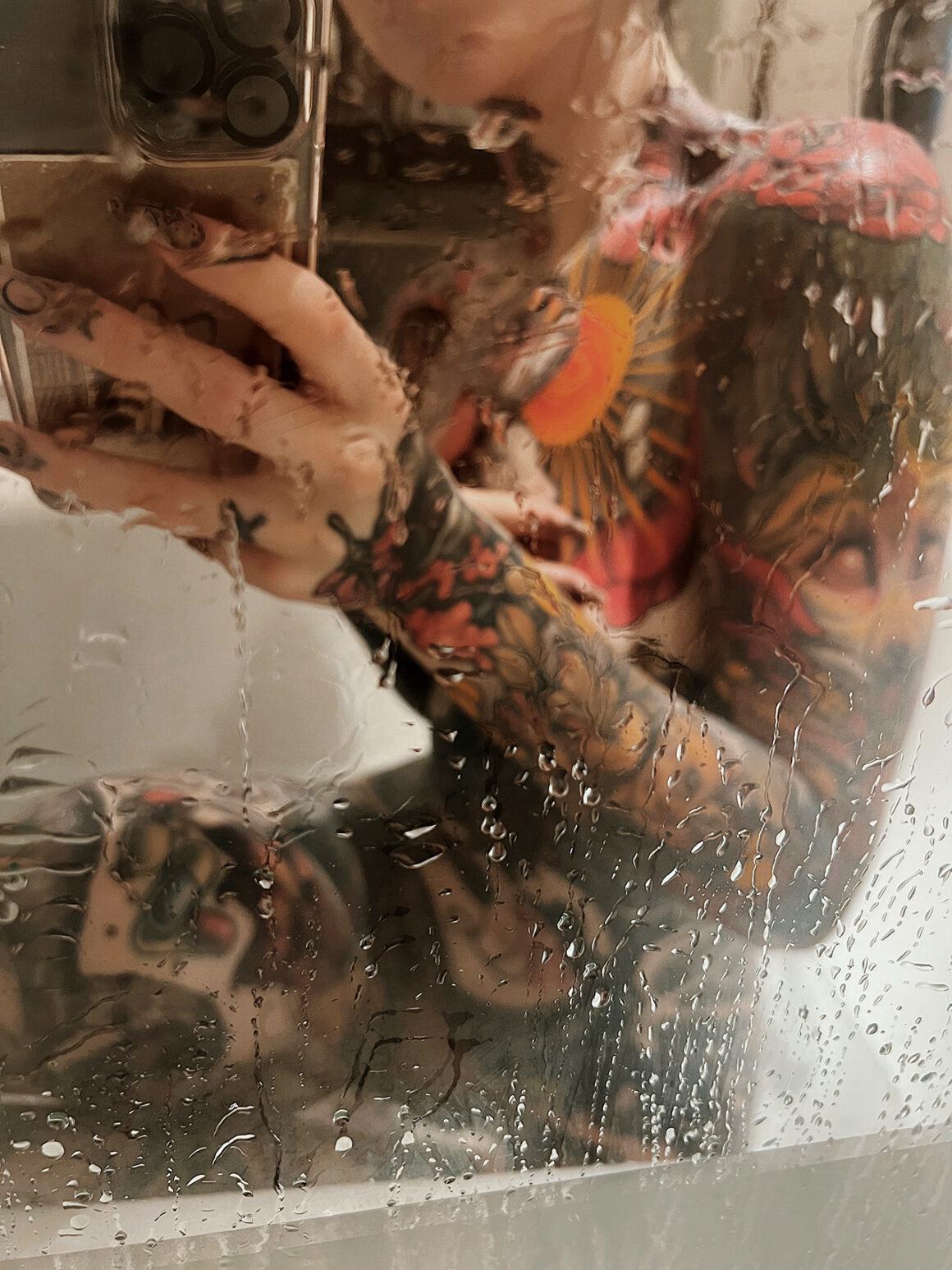 And to close this chat with you: do you have a dream you want to come true?
I guess the short answer is: no. If I want something, I won't stop until I make it happen, so all my dreams are generally pretty short lived until they become reality and I hope to keep it that way!