We caught up with the owner of "Manor No. 9" in Anaheim and got an explanation of where his huge love for comics (tattooed on skin) comes from…
Hi Ben! Can you explain how you became a professional tattoo artist?
I became a tattoo artist by luck or you can say I just fell into it. I used to work in warehouses before I tattooed. At the time it was a bit hard to find a good job, times were getting pretty hard and I was running out of options and time.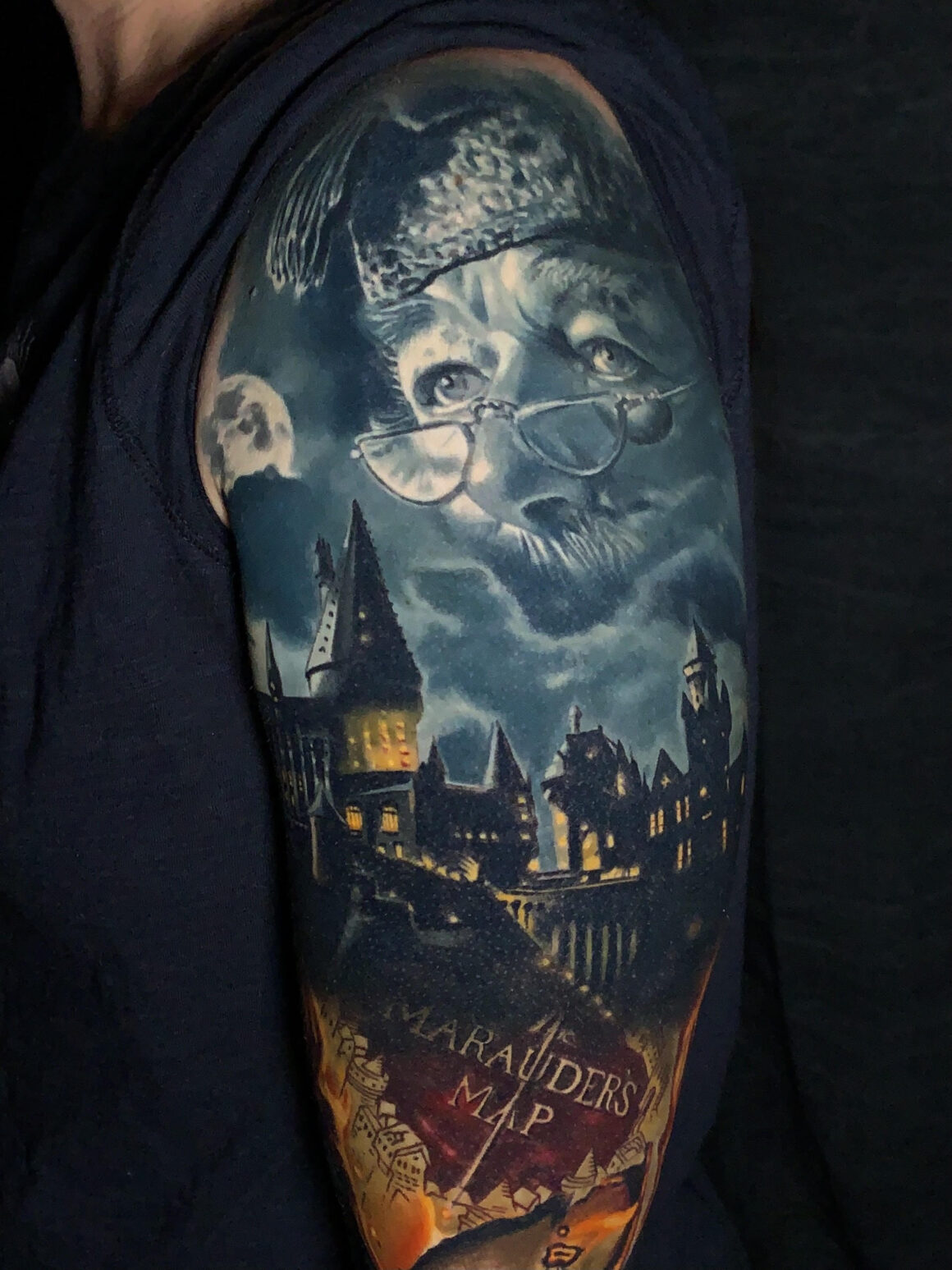 My wife suggested I learned to tattoo and, back then, I wasn't too keen on the idea because of the fear of messing someone up. Then I said «Hey, what the heck!» and jumped in. I tattooed a few of my friends and I said: «Ok, I'll know within these couple of pieces if I'm made for this or not!» Just never looked back from that moment.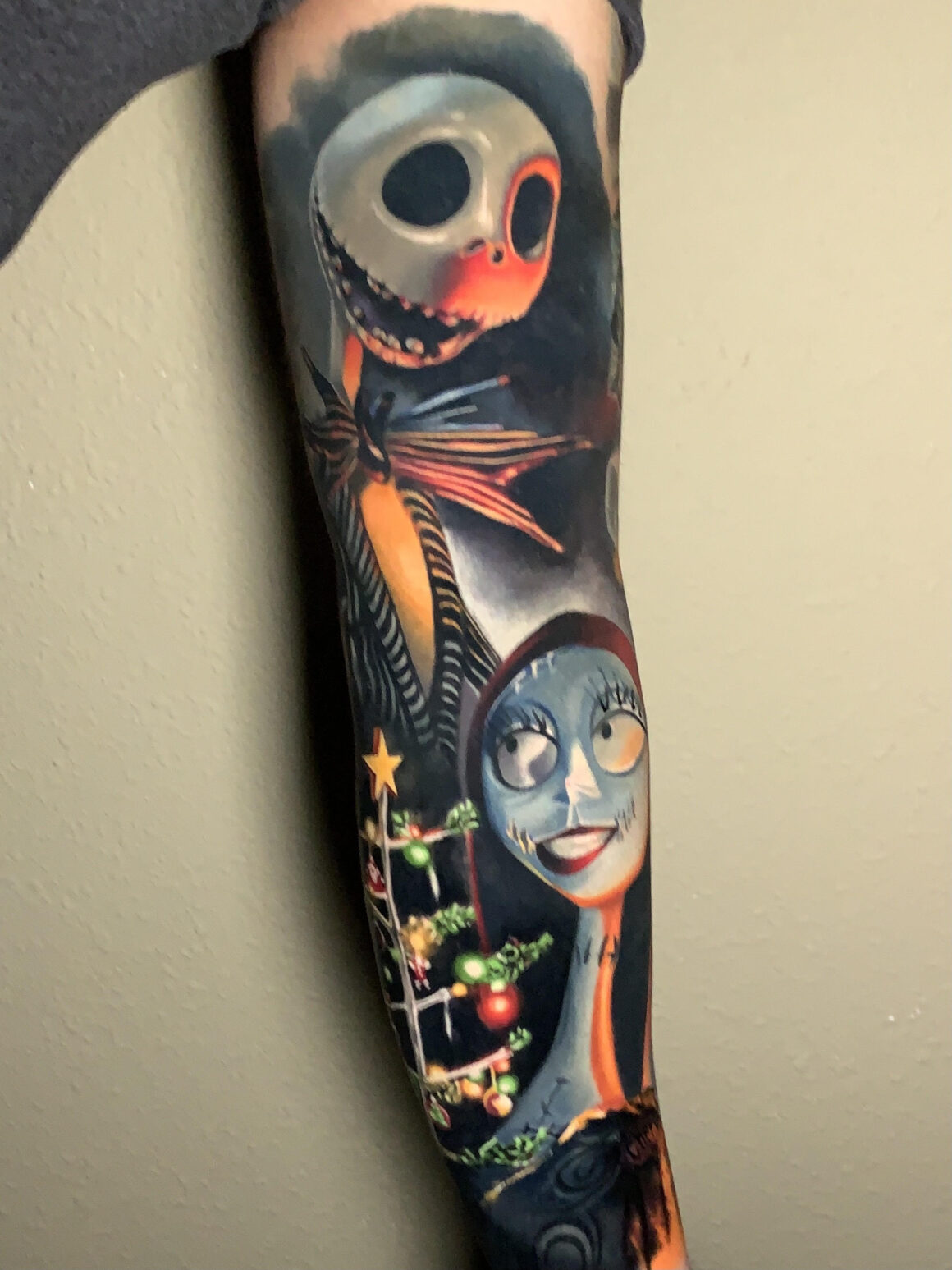 About tattooing: is this a goal you've been chasing since your teens or did the fire start burning in more recent years?
I was 23 when I started tattooing and I wouldn't trade it for anything in the world… My goal with tattooing has always been to become better. I used to have an idea of becoming the best tattoo artist ever but that's simply just not something easily or if even possible. There are so many great tattooers that is pretty much what the client and society like best.
I've always had a passion for my art since I was a kid drawing comic characters like Spawn and Batman all day long.
Then I moved on to graffiti as a teen and learning all my basics from my art classes in high school. That has built my foundation to the artist I am now.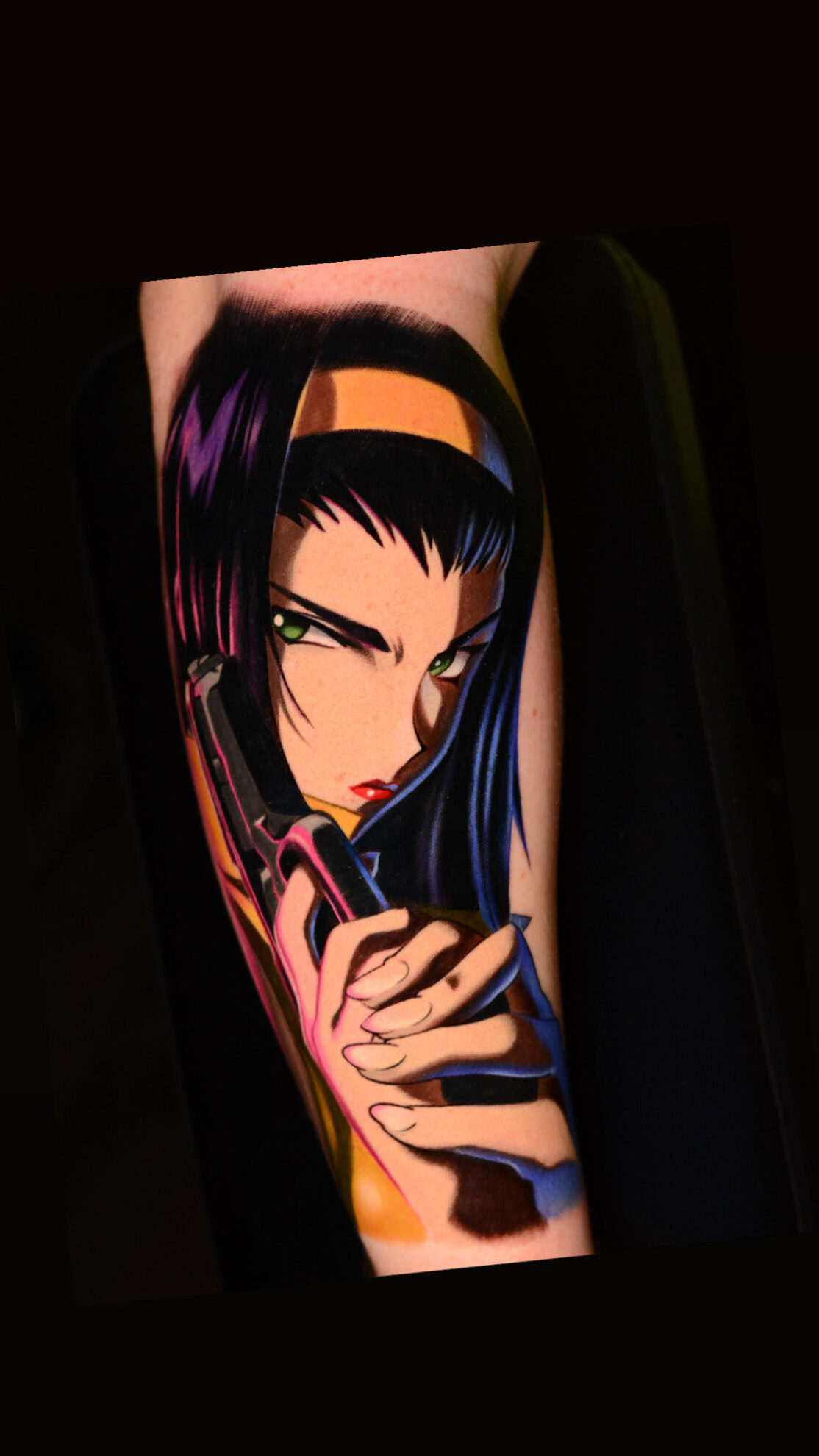 Looking at what you tattoo I would think that you are also a great collector of comics from all eras. Is that true?
Haha, yes! I love collecting comics mainly "Batman" and "Spawn". Those two characters are my favorite ones. I have a few hundred comics some that are rare, some that are old and I keep close to my heart because they bring me back to that moment when I got the comics and I was obsessed over how it was drawn and colored.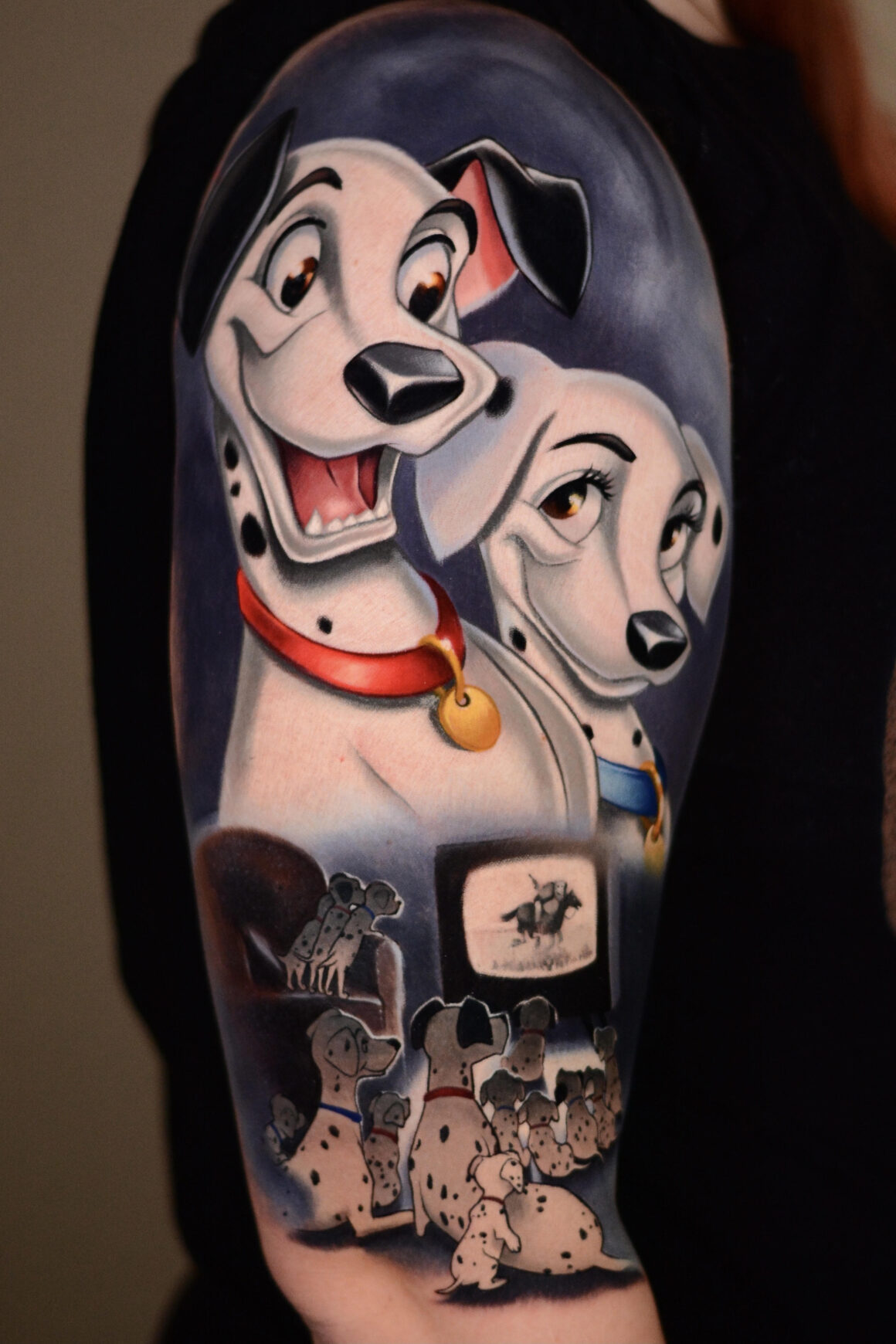 I imagine that in your works there is a very careful study of color to make the final result of the tattoo stand out as much as possible, am I correct?
Yes. It's true that I tattoo mainly pop culture and I study every subject that I tattoo. (smiles) Usually I watch the movie or series or just watch or read what the character is about.
I want to feel the emotion of what it is I'm working on. So I can design something appropriate to fit that exactly.
My goal is that when you see the tattoo it brings you to that moment in the movie or series and makes you feel like it's true to the subject matter.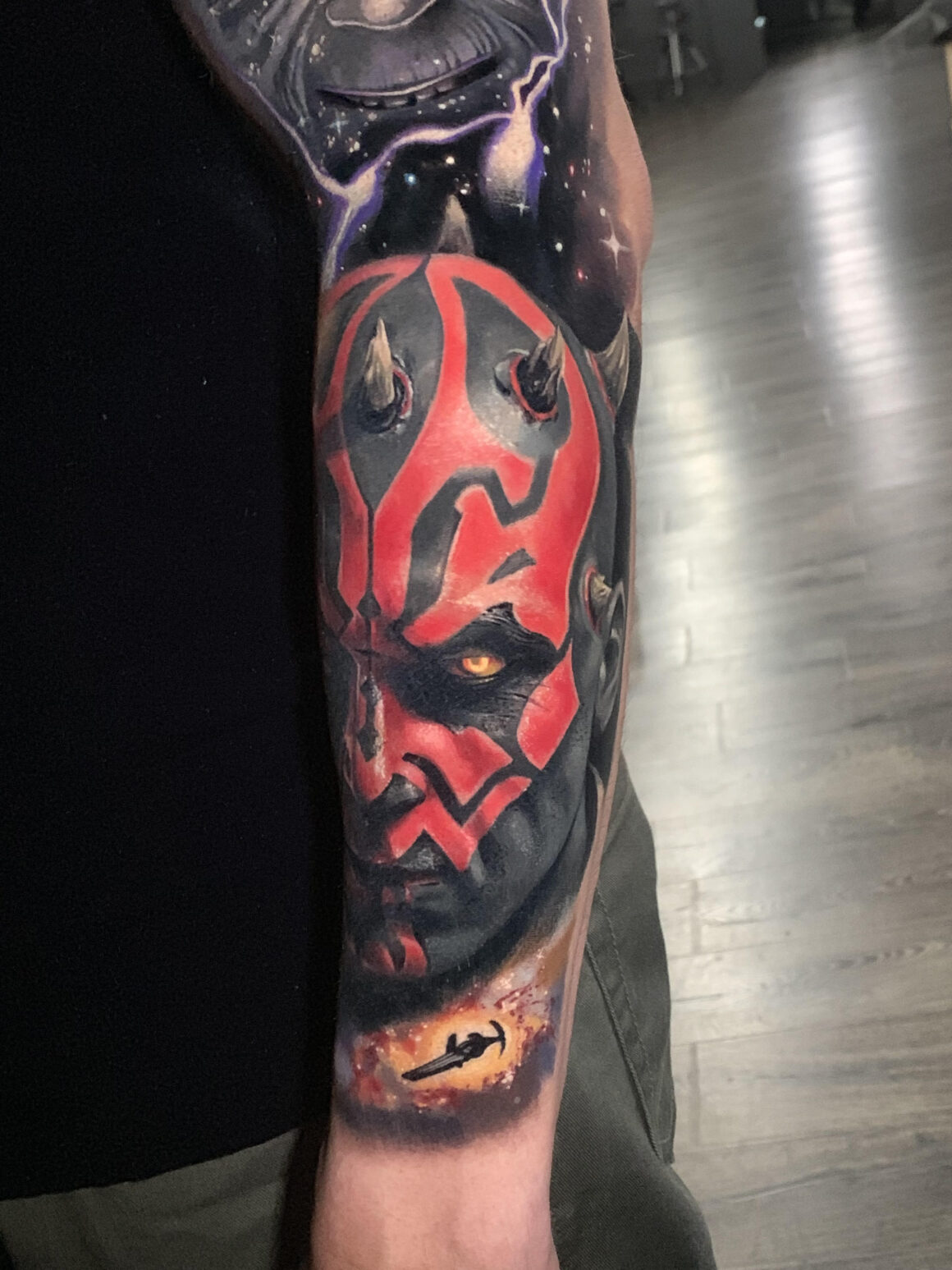 Can you rank the best movies from comic books in recent years? Besides Todd Philips' "Joker" (a real masterpiece in years) were there any cinematographic releases that moved you more than others and gave new energy to the tattoo scene?
It's crazy because I am a huge DC fan, mainly Batman but in recent times I did other subjects. I tattooed a Captain America from "Avangers: End Game" holding Thor's hammer and watching that scene in theaters was epic! And I was so pumped to maybe do it one day… and I did! (laughs) Beyond that I'm still waiting to do a Michael Keaton's Batman (taken from the 1989 Tim Burton's movie. Ed) as "Batman returns" is my favorite comic movie ever.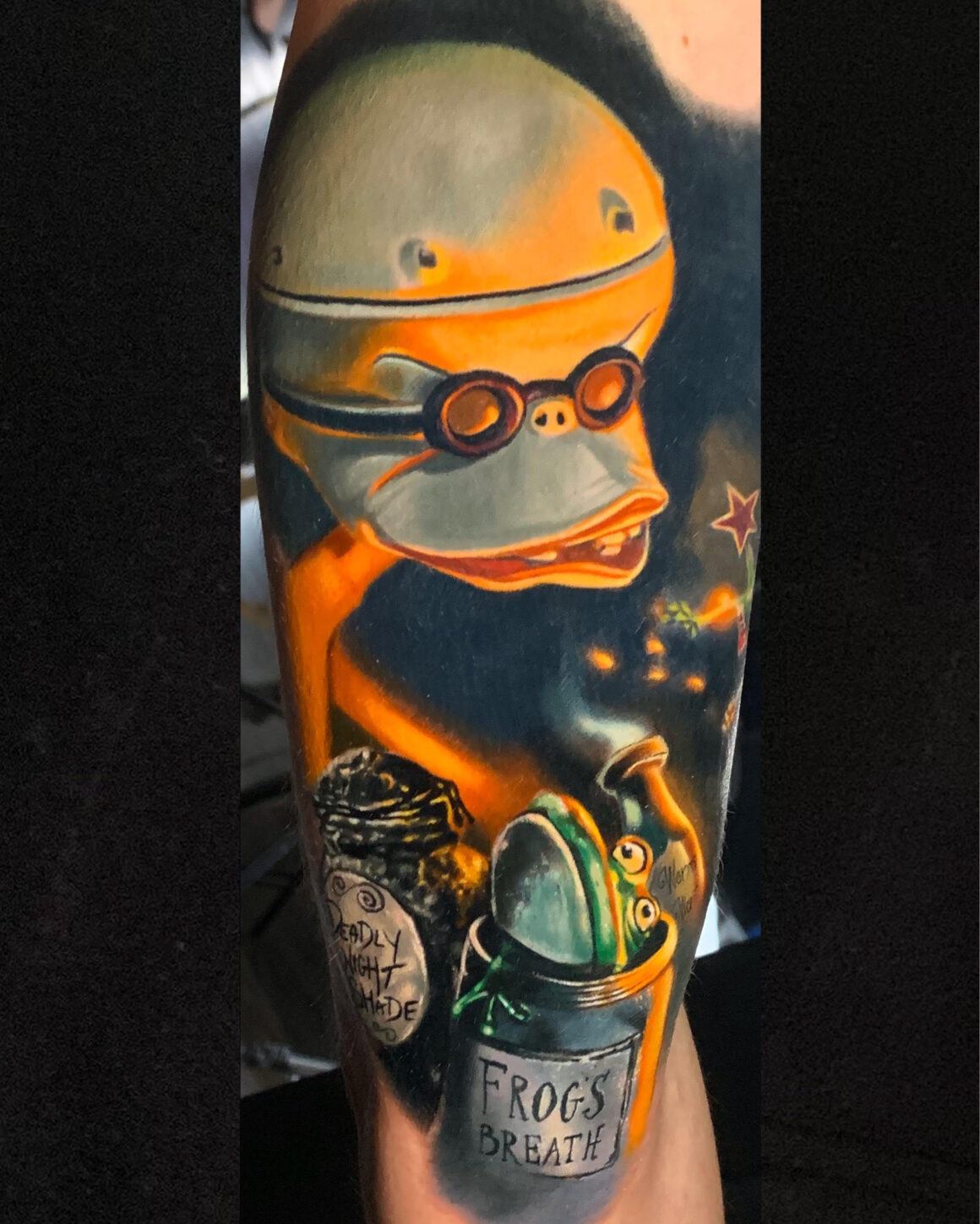 Tell me about your "creation". I mean the "Manor No. 9" in Anaheim, California…
The name alone was born from looking at my tattoos. One was a Batman piece I have on my forearm and the other was a Nine Inch Nails tattoo on my wrist! (laughs) I had a hell of a time trying to figure out what to call it and I looked at my works and I said "Manor" (Wayne's manor, of course) and "No. 9" (for NIN tattoo).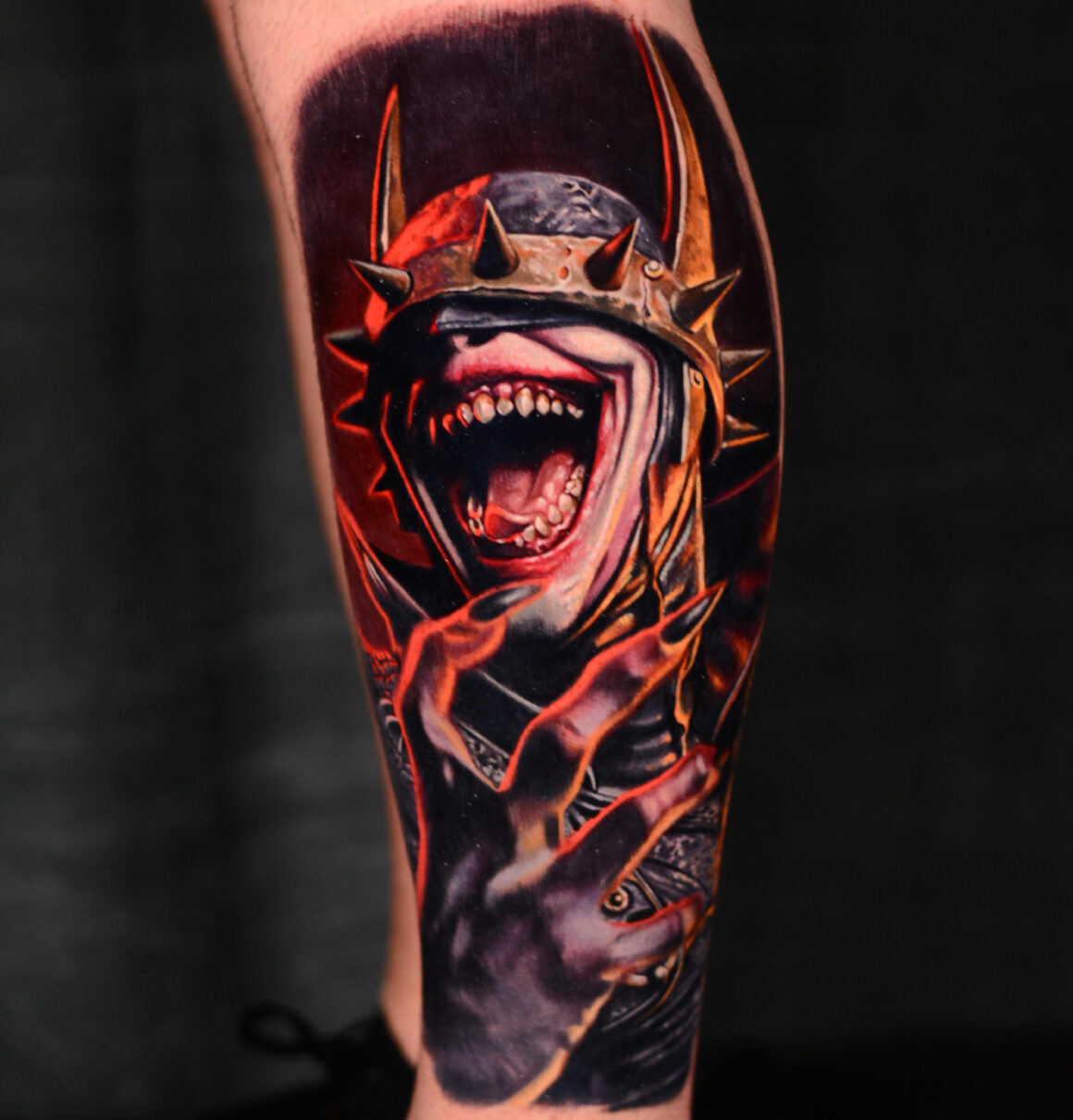 Can you describe the style of the other artists (Chuy, David Hamburg, Jose Morales and Hajnalka) who work together with you?
The artists at the shop are awesome. We have some awesome Black-and-gray works from Hajnalka and Chuy. Anime and definitely rose tattoos from Jose. Realism and Portraits from David and just more Pop Culture we do it all at the shop. That's it.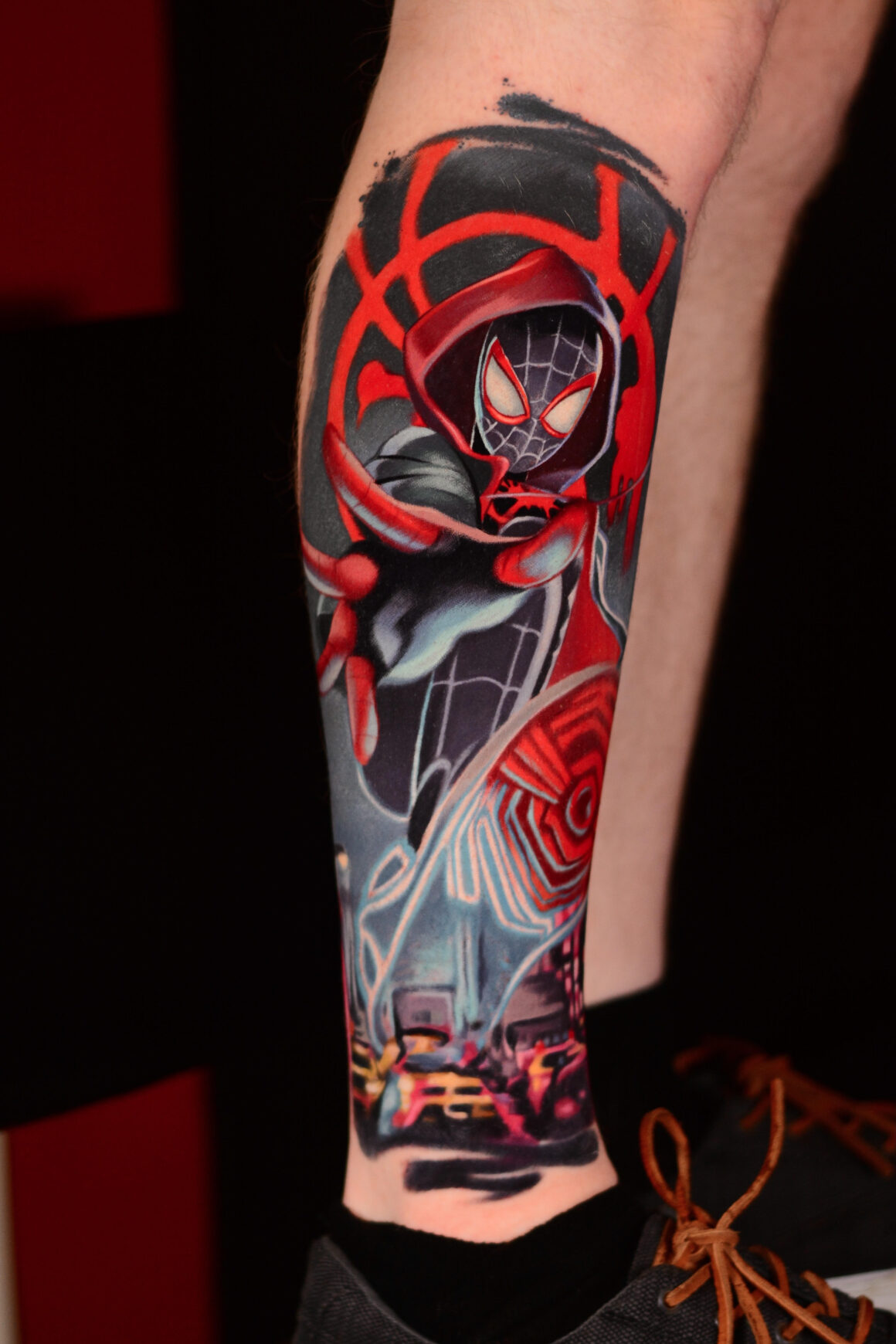 Last question: have you joined the "Save the Pigments" campaign. Would you like to explain what this is all about?
Yes, I am supporter of the movement for sure! It's about artists and clients standing together to make our presence known. It's a great thing to be a part of and support it because if no one stands up against someone trying to stop what we love to do, tattooing would just disappear… and that's something that can't happen! So save pigments to save our livelihood if you are in this beautiful industry. There's no other way!