A brillian debut in the tattoo studio of Tin-tin, and then a career always focused on a quest for perfection of her unique style.
Maud tells us about herself in this brief interview, and also presents her digital eBook 333 which she produced for Tattoo Life… Enjoy the read!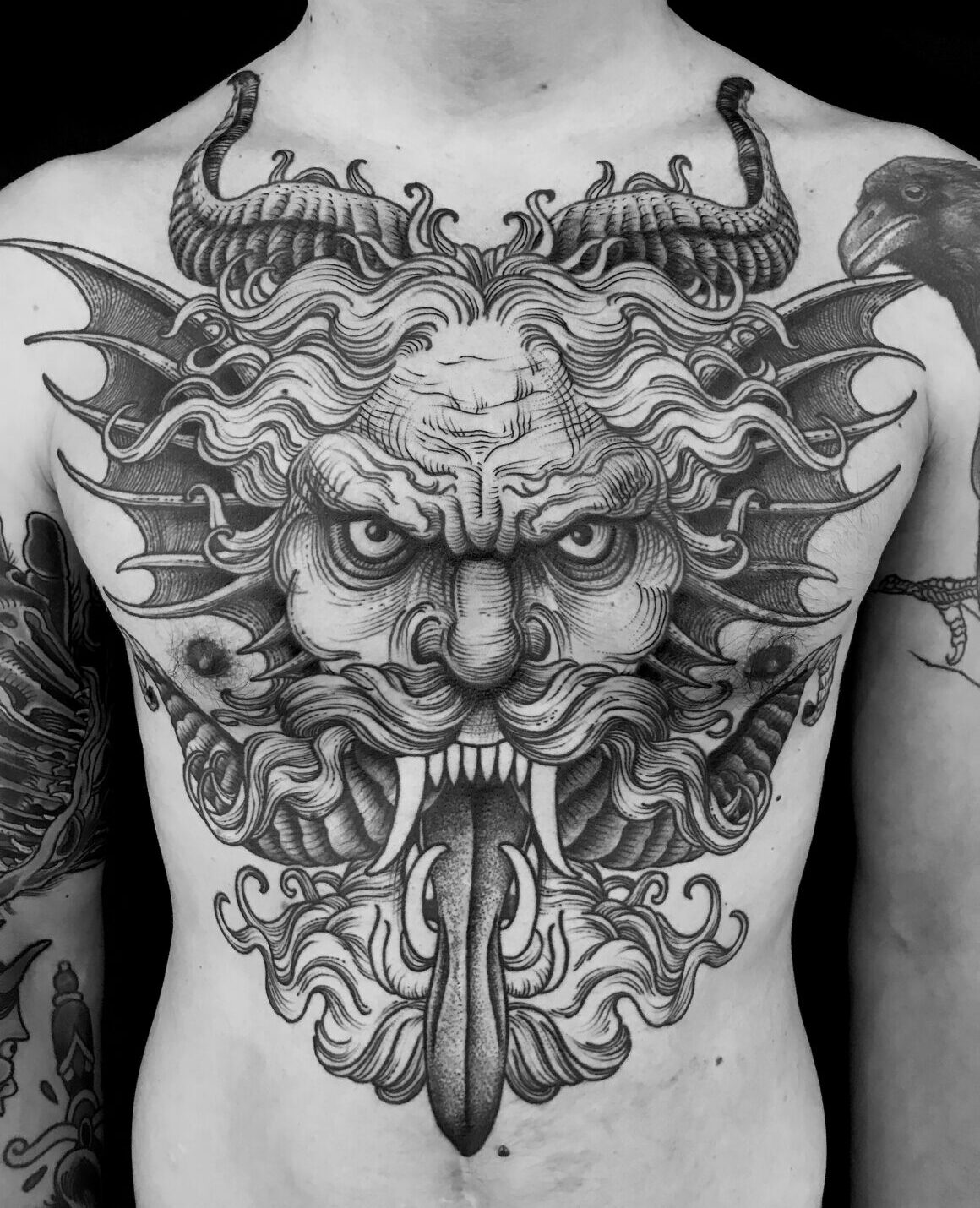 Would you like to introduce yourself to our readers?
I am 37 years old and I come from Troyes. I studied art and became a painter. I was part of the Jeanspezial collective for several years. This collective brought together painters, illustrators, typographers…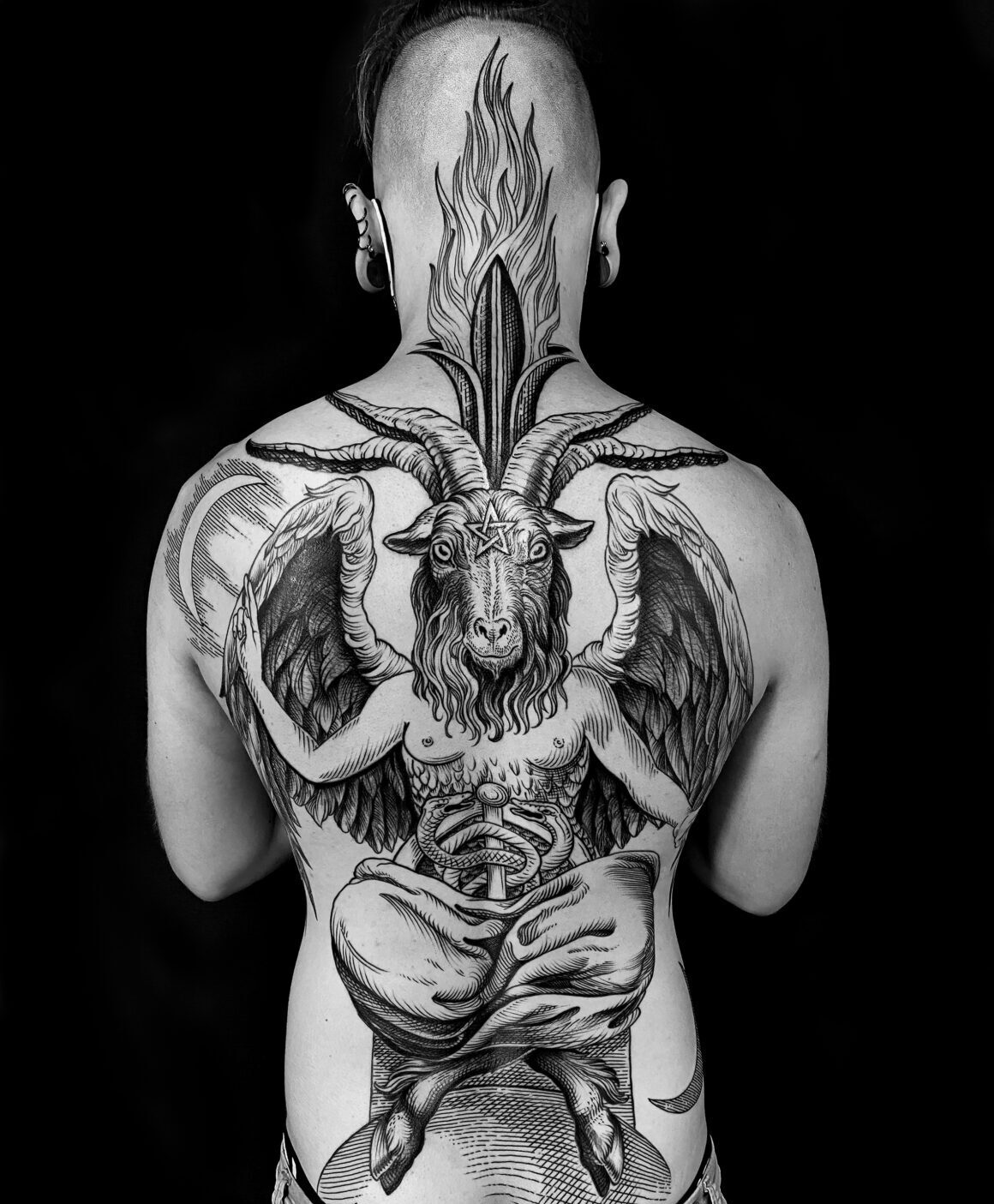 When did you start tattooing and how would you define your style?
The tattoo slowly incorporated my work as a painter and the need to dig in that direction grew stronger and stronger. I once knocked on the door of the Tin-tin tattoo parlour with my brother to get our first tattoo together. I met Alex Peyrat who did my first piece for me. Then I came back for a second and we talked about the fact that this job interested me and that I wanted to be able to enter the tattoo world.
So I came back with my book to present it to Tin-tin himself.
Back then my painting job was a lot different from now and it was very impressive to show my work to a tattoo legend!He made me come back several times each time with more drawings, more sketches, and also to start to get to know the team. And one day he said to me "ok we will do a trial".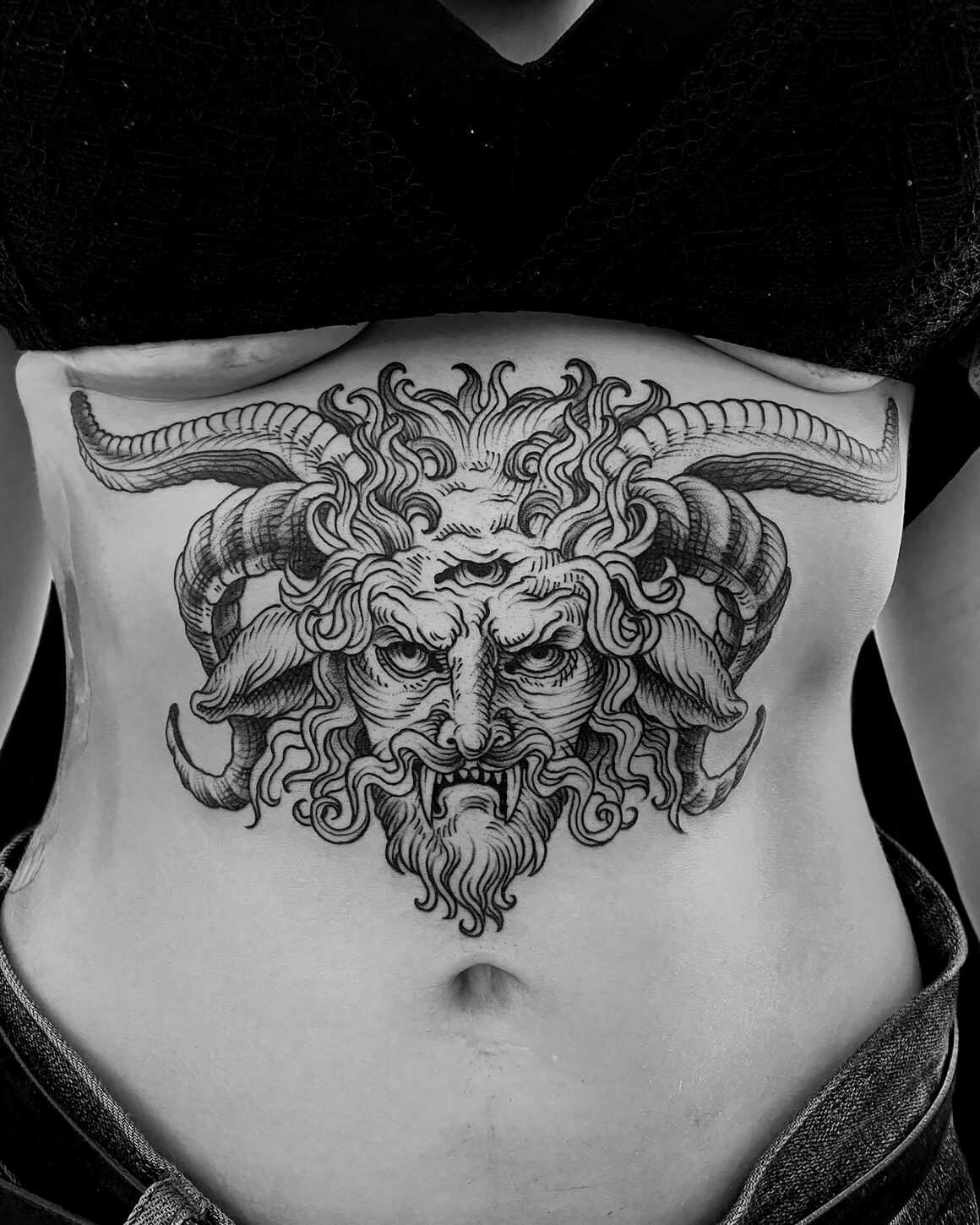 I had the chance to do my apprenticeship alongside him. A year later I was a full time tattoo artist and Tin-tin pushed me to assert my style and supported me in the direction I wanted to take, that of etching.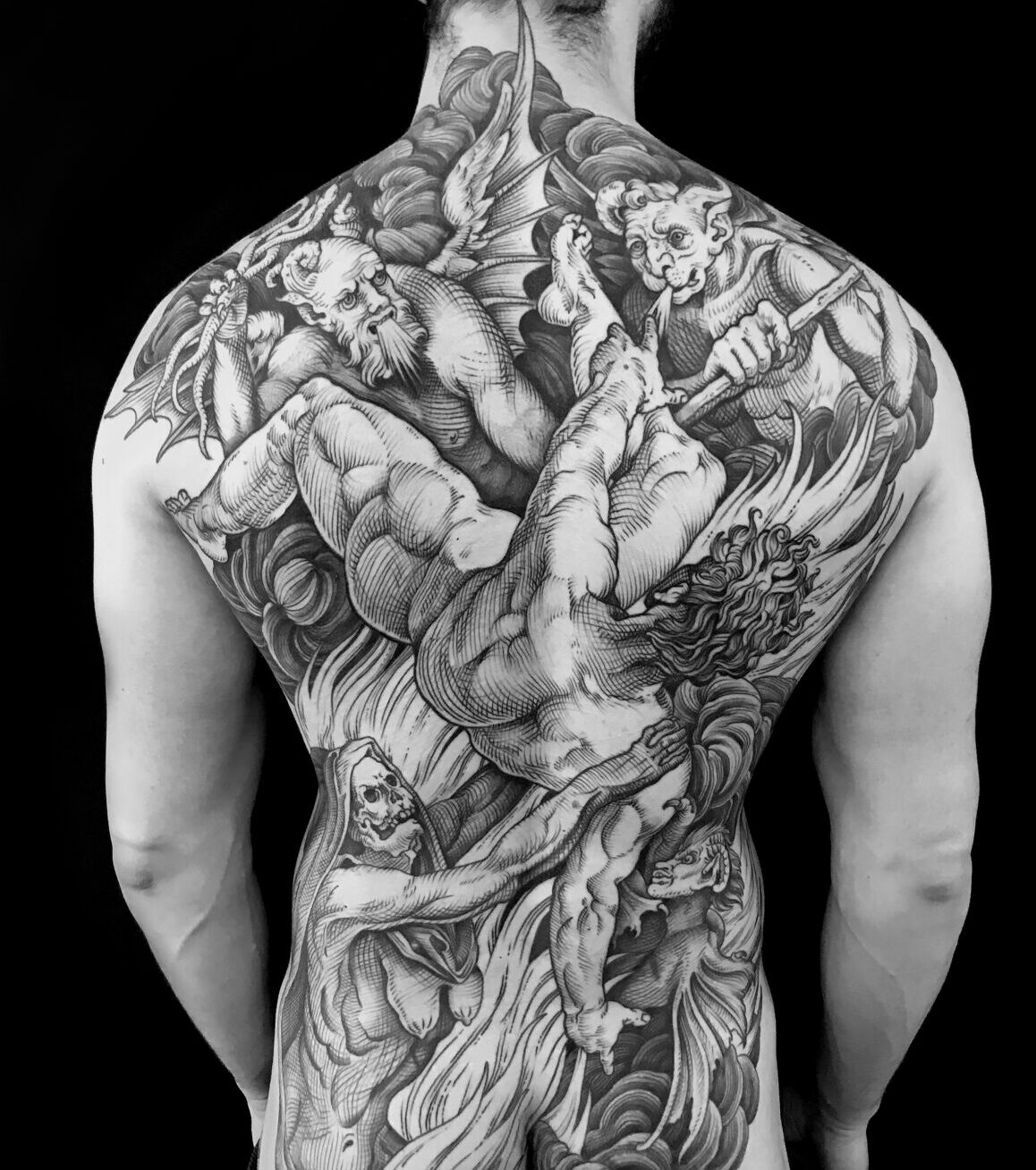 Has it changed over time?
I increasingly enjoy mixing engraving with other styles such as traditional Japanese which provides a solid and effective foundation while mixing the complexity of the crossing of lines and the finesse of the engraving.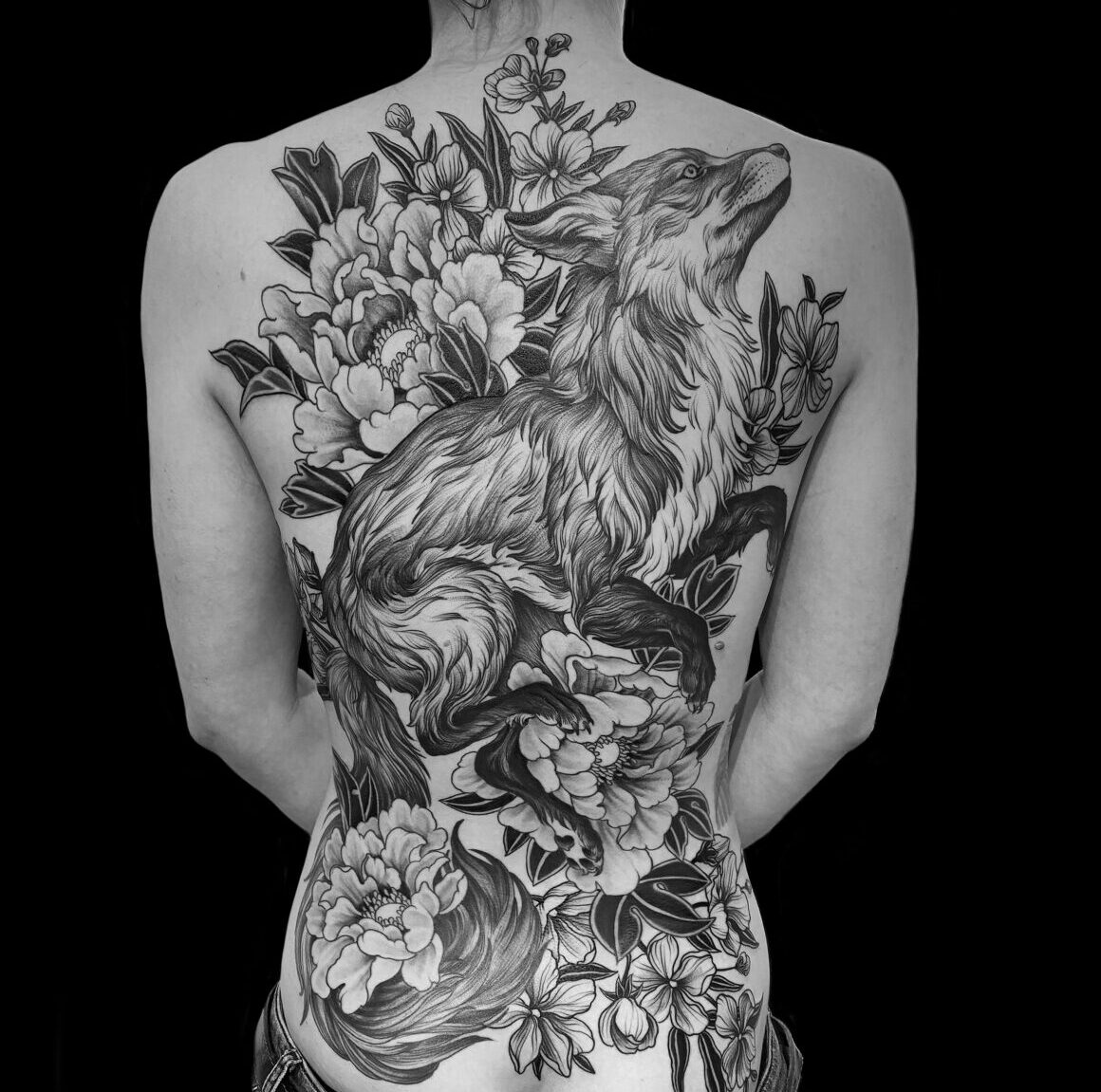 Is it important for you to also paint and draw besides tattooing?
Very important, I need to paint and draw on paper or on a wall. This is my first passion and it also helps me to explore ideas for tattooing.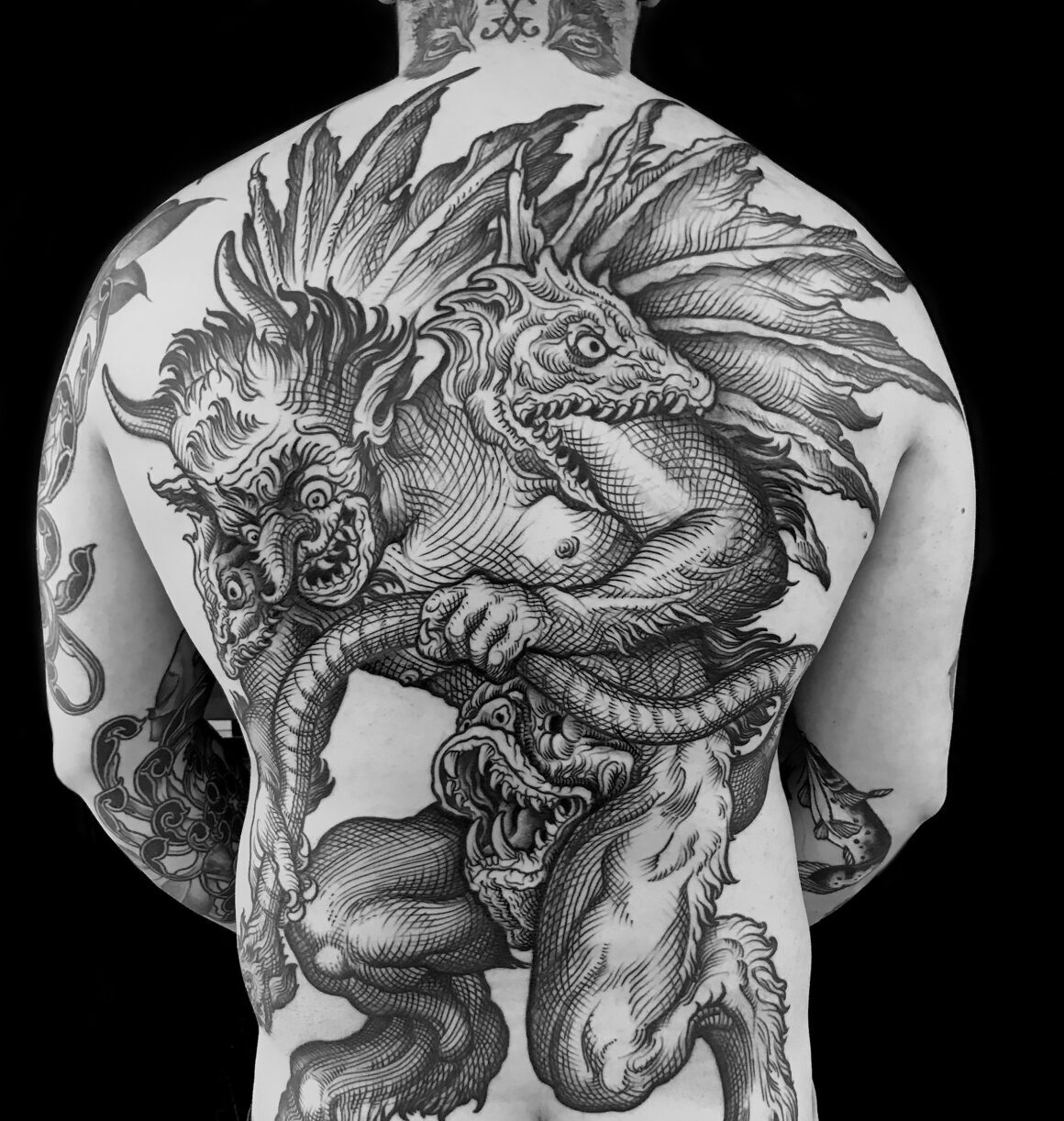 What are your favourite subjects and techniques?
Recurring themes such as animals in general, monsters and demons, or even mythology and religion. These are simply themes that inspire me and give me great creative freedom.
My influences are quite broad, they go through engraving of course but also painting in all these forms, Flemish, Dutch, Renaissance, Art Deco, sculpture, traditional Japanese art, or even ancient objects…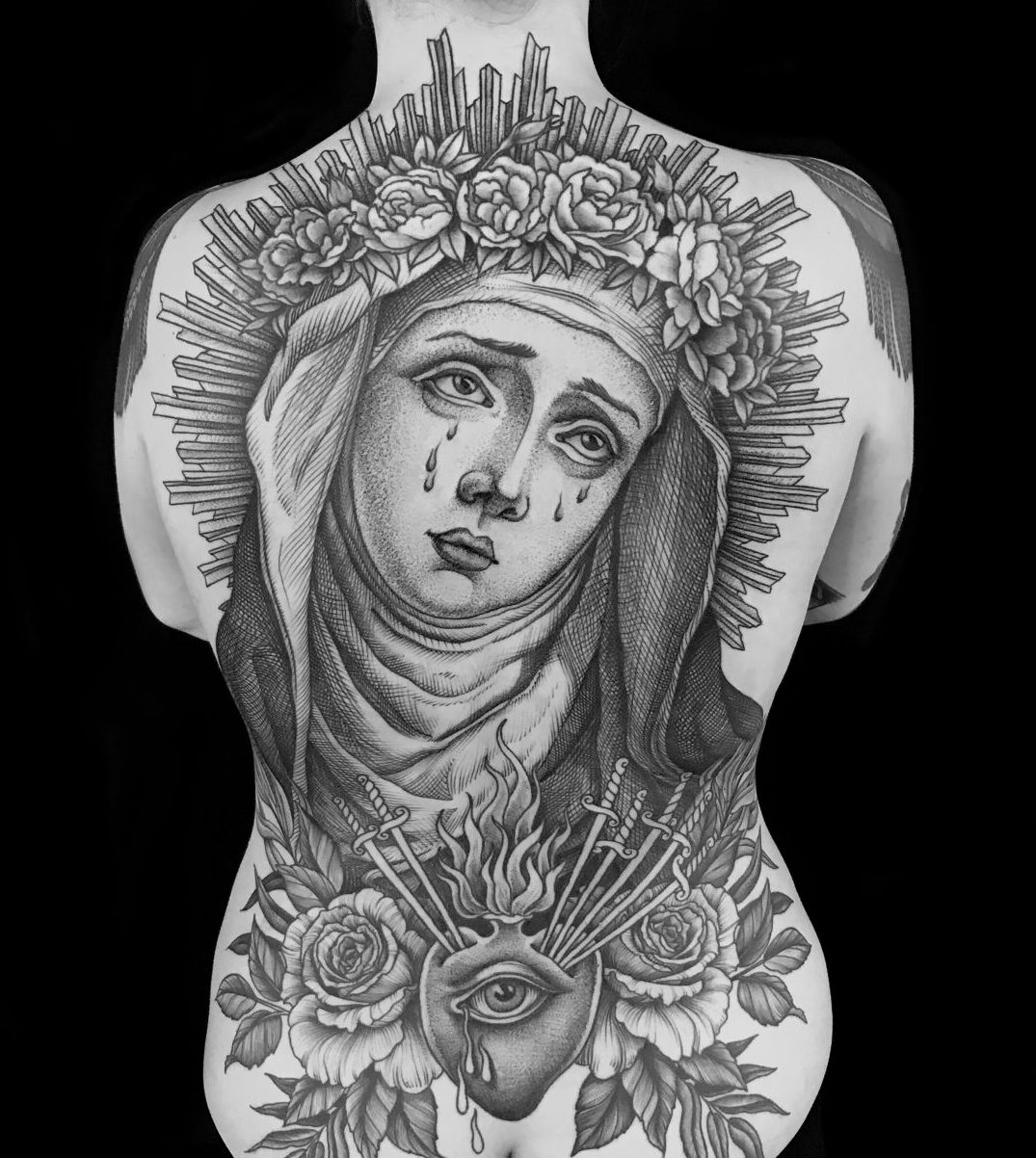 Where did the idea for this eBook come from?
All ideas are already completed tattoo projects. When I start a project I make a first sketch on paper with the client and then I build the design without the textures or the lights. I don't necessarily need to have the finished design to start tattooing, I set the guidelines and a few landmarks. In the ebook "333" you will see projects presented to my clients just before starting the tattoo. The engraving filling is added directly to the skin, free hand.
What are your plans for the future?
I would like to participate in more tattoo related events, I think I need to move around a bit and meet tattoo artists, just like many people are feeling at the moment, I guess.